Fox Force Five
November 12, 2010
November 10 AP 314– Mer (and Les) and their random encouragement. I pretty routinely- every few days or weeks- receive little notes, whether texts or messages or whatever, from Mer letting me know that she thinks I am amazing and a great mom, etc. I appreciate her thoughtfulness! Thank you, Mer! I want to let YOU know that you are adorable and easy to talk to and get along with and we seem to hold a lot of the same opinions about things, which I always appreciate (+2 points for 'liberal' Christians 😉 ). You've always been a big sister figure in my life.
And Les has given me random phone calls. Everyone needs a Leslie in their lives. I'm just sayin'. She can be going through SO much stress in her life and stay gentle and loving and positive for others. She's a giver.
November 11 AP 315– Veterans! They give up their freedom, knowing their lives could be at risk, to follow orders (or "just do what they're asked"!) and serve our country. And I hope NONE of them (ahem) thinks that's some small thing to be overlooked.
November 12 AP 316– A big family breakfast with just the core Sanders Five (plus Adry). Life is crazy, but it's weird in a totally good way to have the five of us all together again. Blast from the past! Whoa.
Mom and Dad woke up and started putting together a HUGE breakfast of cheesy eggs, hash browns, donuts, biscuits, bacon, and pancakes.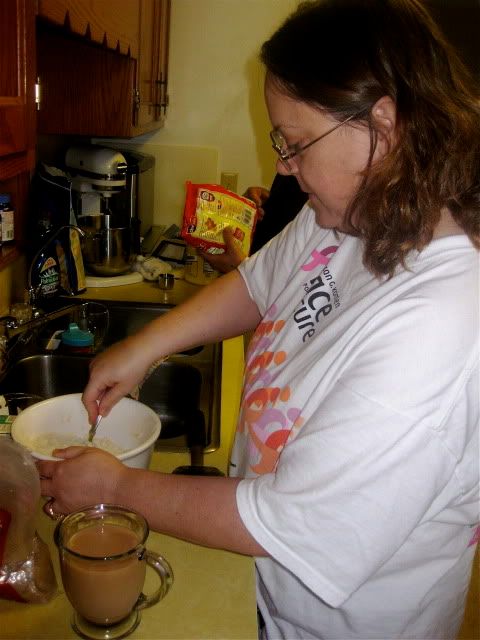 Ady was put on 'Wake Up Uncle Jacob' duty.
Iced raspberry jelly-filled donuts! Drool.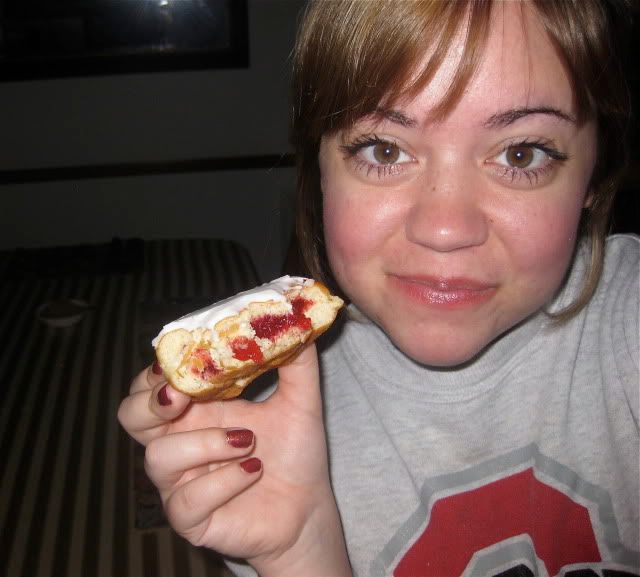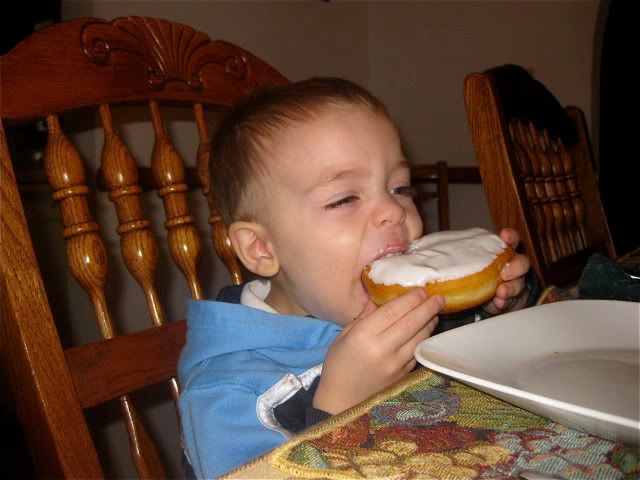 I told Matthew that he was going to be in a picture with bacon and he had to show his feelings toward the bacon.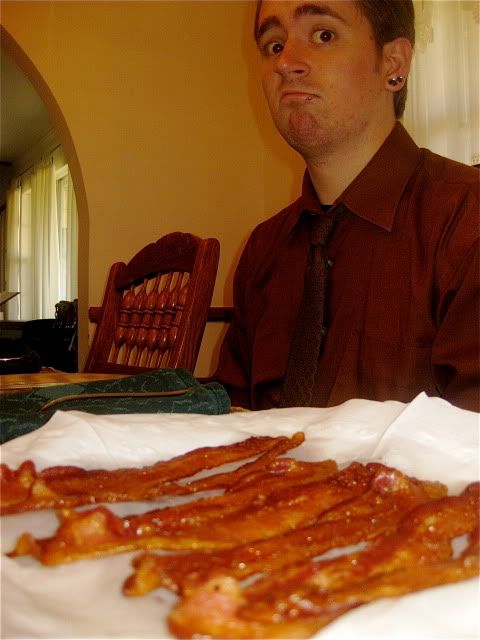 He said he was having a lot of trouble finding the right face to make because he couldn't disrespect the amazingness of bacon by being insincere. He couldn't force the proper appreciation that bacon deserved.
And he was NOT amused by my blatant lack of respect.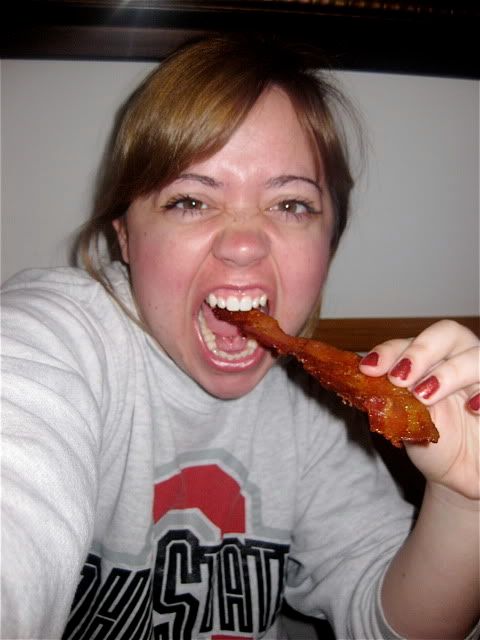 (Shh, don't tell him, but I don't even really like bacon. As a matter of fact, I didn't even eat that strip. I gave it to Adry.)
Categories: Ciao Bella Vita : Daily Journal - Tag: appreciation project 2010, family, les, mer