Christmasy Sunday
December 8, 2010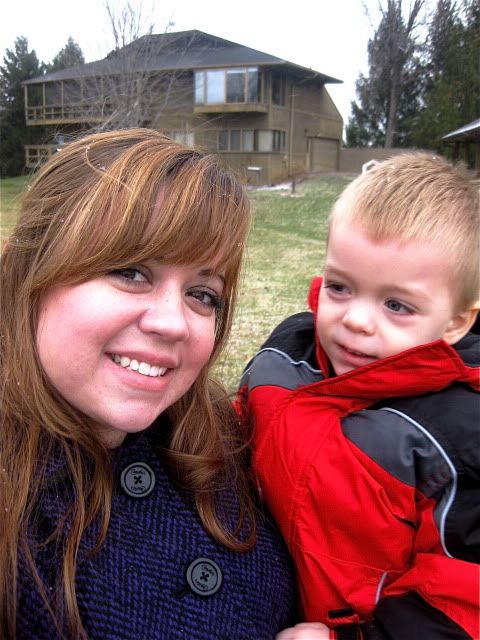 On Saturday Nick and I put together some Graham cracker gingerbread houses for our boys to decorate the next day…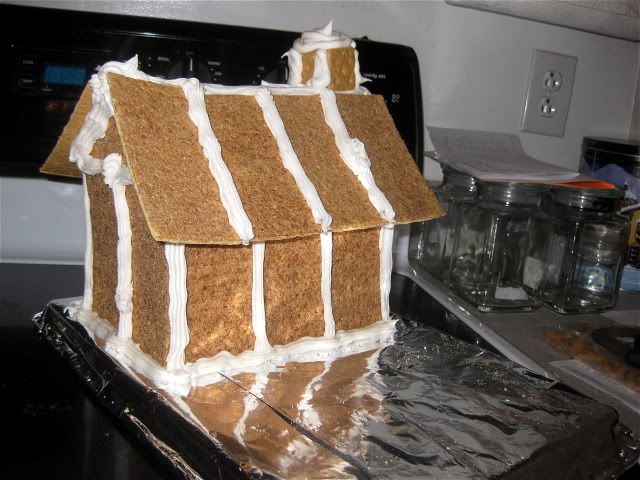 Neither of us had done it before… so like a pro I just watched Nick experiment with his and then I copied him exactly… minus the chimney.

Then on Sunday, after our very first and very awesome first service in the new sanctuary at Cypress, the family came home to a spaghetti lunch and then headed out to get the Christmas tree.

Mom wanted to make sure everyone was in a seatbelt or else we weren't leaving! You know, MOM threats. So J and Becca wrapped their seatbelt around without buckling, and like good children told Mother that their seatbelt was "on". Classic kid move. I need to remember this for when I am mom making mom threats.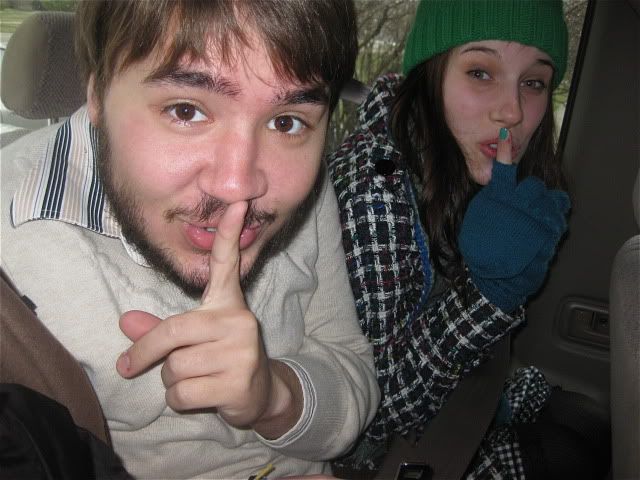 The farm that we'd gone to for @15 years was pretty bare… unless you are a fan of Charlie Brown Christmas trees.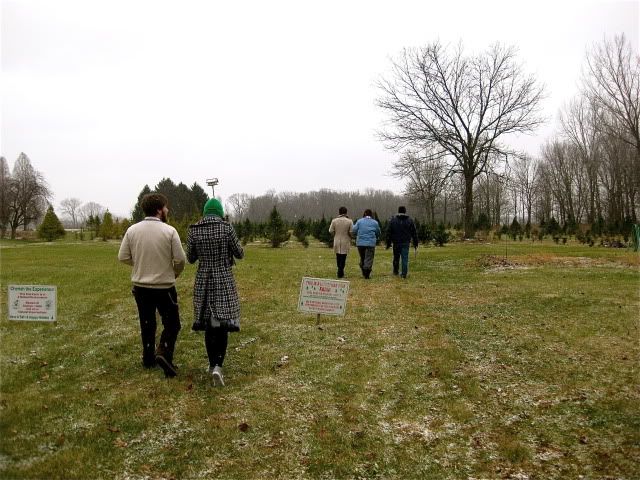 We found one that could be cute with a little love.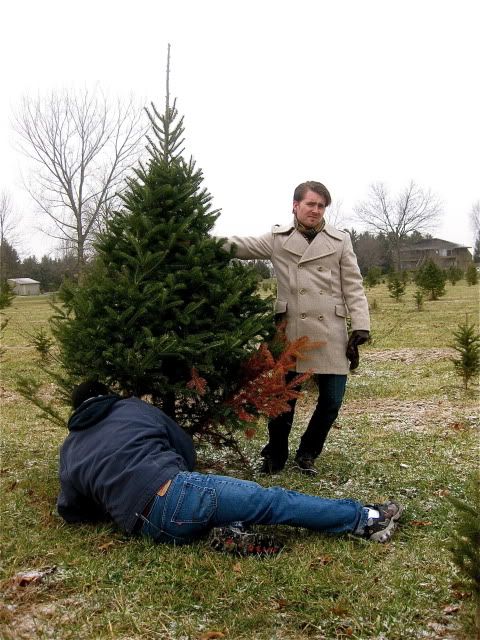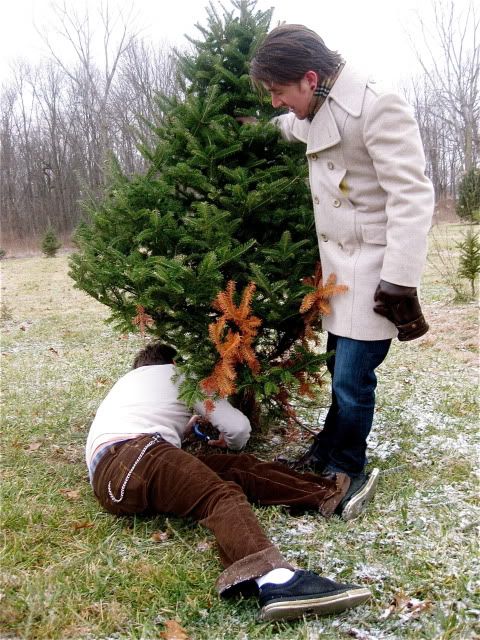 After pickin' out the tree, Adry and I headed to The Gleason Household to decorate some gingerbread houses. Which was… interesting. I think the most participation I got out of Adry was this picture HE snapped of Nick:


And I think that he touched the lens with his sticky candy hands because every picture I have after this is all splotchy and blurry.
And we TRIED to get him to stick at least ONE piece of candy to the house, just for one picture… I'm pretty sure he took a bite out of that piece he's holding, covered it thoroughly in toddler slobber, and then stuck it haphazardly to the roof like five minutes later. And it's still there as evidence that Adry was in fact present during house decorating time.

Adry and I came back home to Christmas music and lights and garland and a lit fireplace and movies…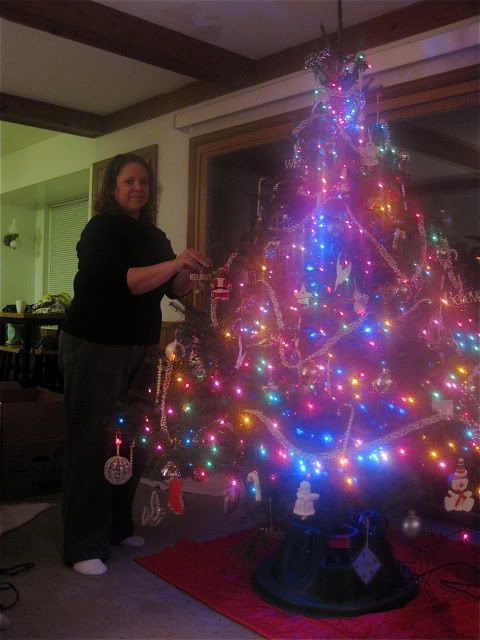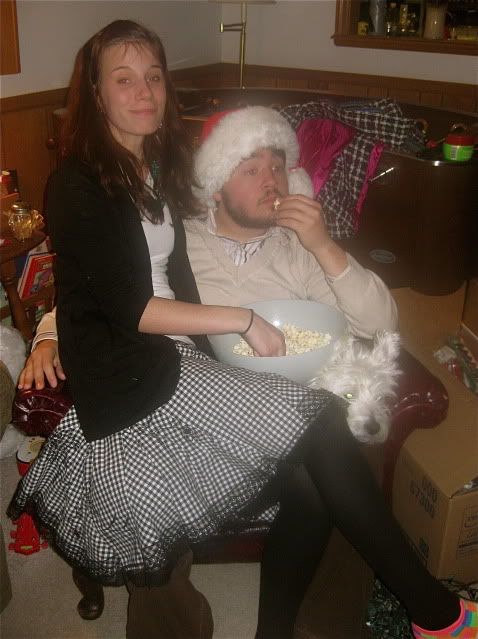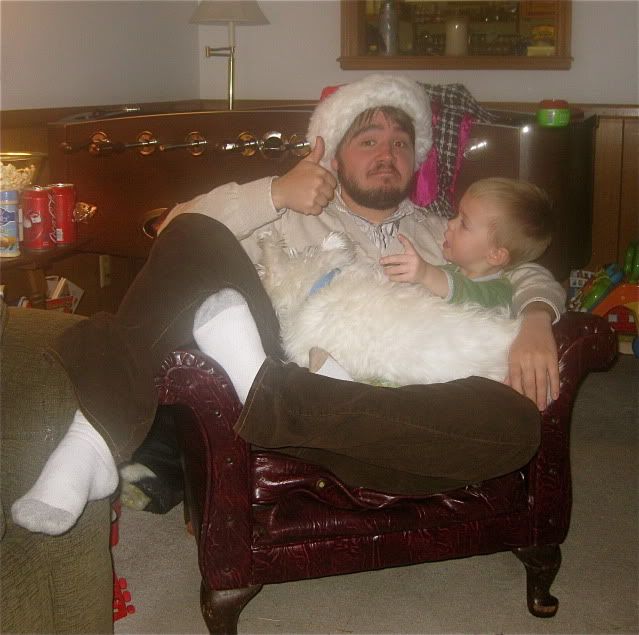 Categories: Ciao Bella Vita : Daily Journal - Tag: adry, becca, christmas, jacob, matt, mom, nick