Bringin' in the New Year. 2011/26
January 4, 2011
First, in defense of my camera, I must admit that some of these (a lot of these) aren't the greatest of photos. BUT that's because I don't use automatic mode- I use all of the creative modes- because I am trying to LEARN. And I am still finding the right balance between aperture, shutter speed, and ISO for the right depth of field for the amount of movement going on in whatever lighting there is. It's a delicate balance and I am a beginner and I've never taken a photography class (which basically means I just learned what that stuff even means). So! I am at fault for whatever flaws there may be in these photos. Not my camera.
Anyway!
New Year's Eve Pictures!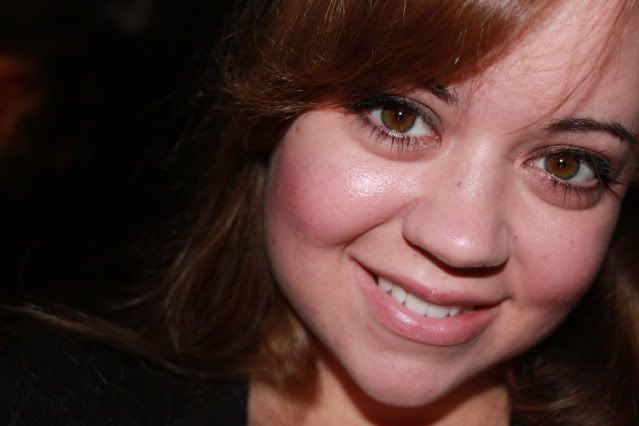 Me messing around…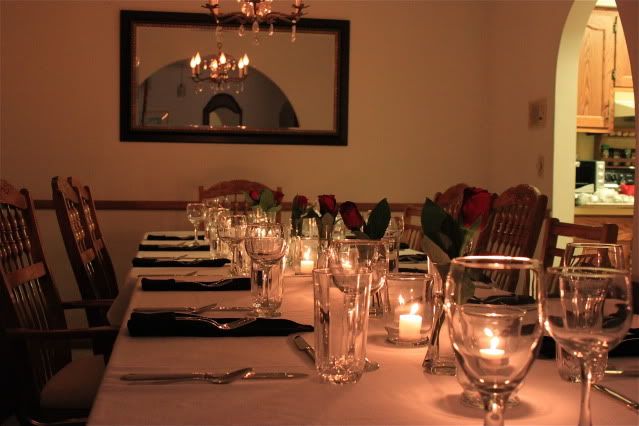 Mom and Dad made a really fancy meal for NYE. Asparagus soup, dinner rolls, salad, filet mignon, bakes potatoes, mixed vegetables, and wine. Mom of course made sure the table looked all pretty.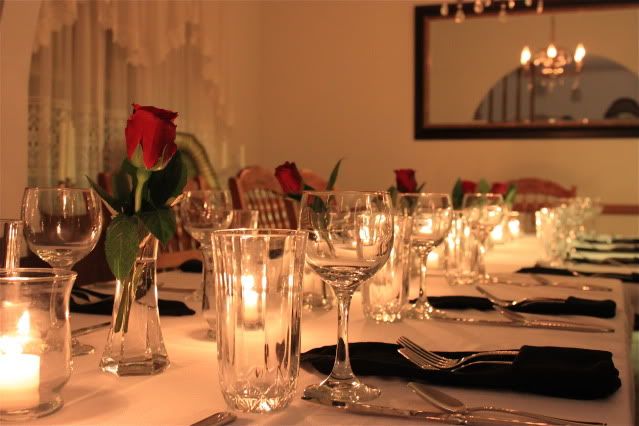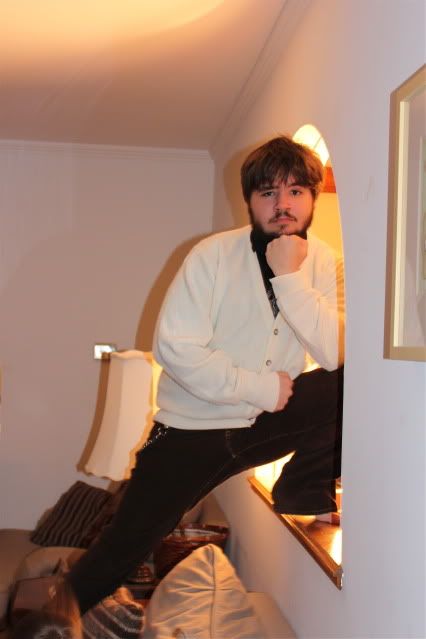 Jacob is something special.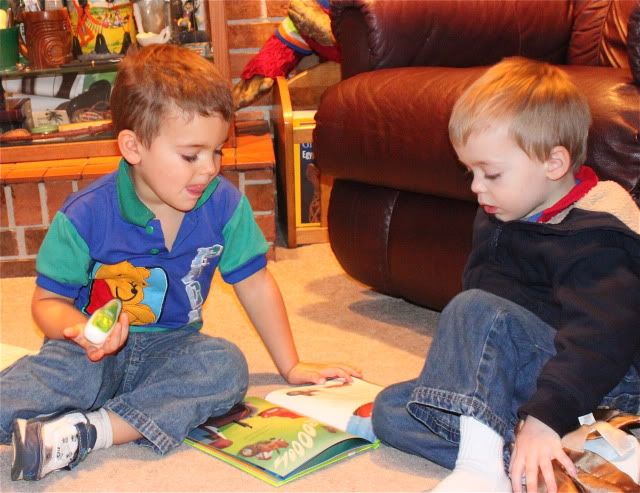 The boys played together all night. Adry adores Jameson and follows him around like a worshipping puppy.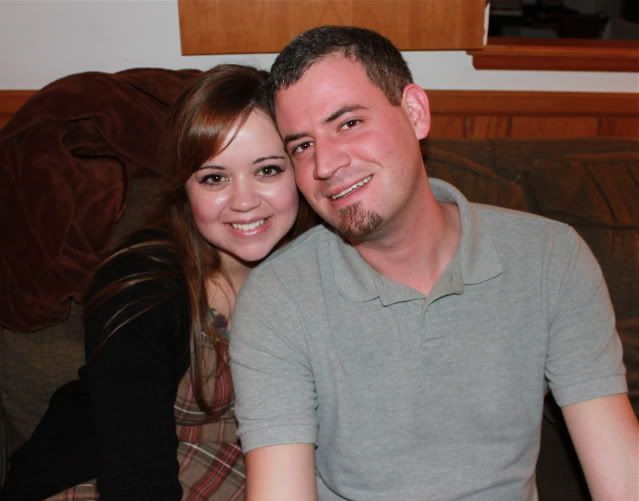 Nick and I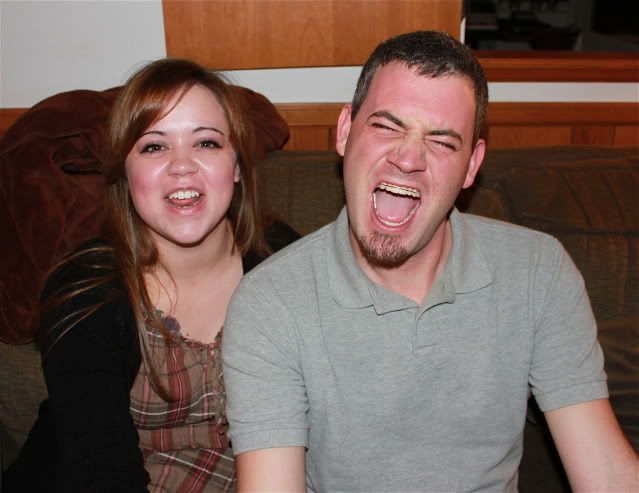 Nick and I… after I made J try to get a "better" one of us.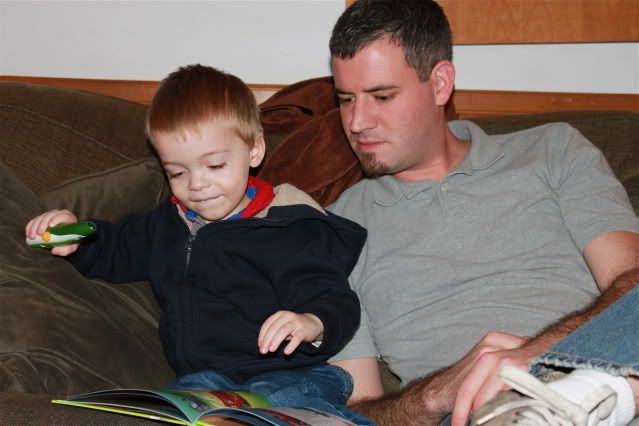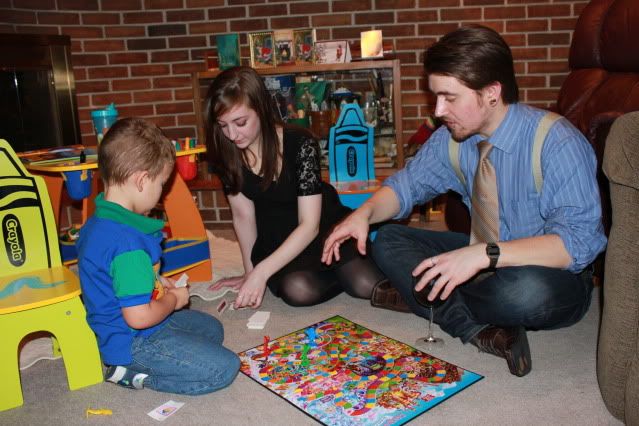 This is how the cool kids bring in the new year. CANDY LAND.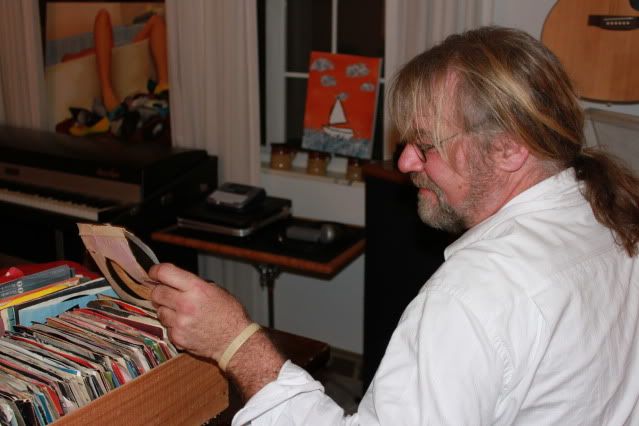 Tony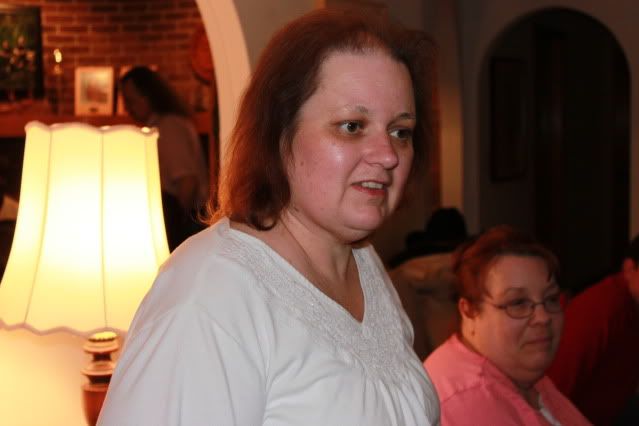 Pammy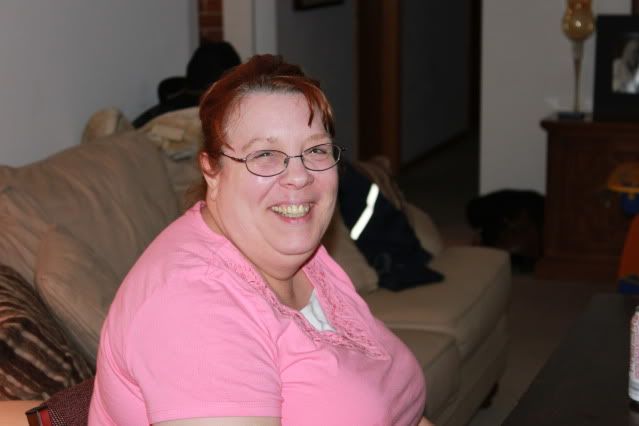 Ruthie

Nick is attempting to teach my brothers how to play Euchre.

Les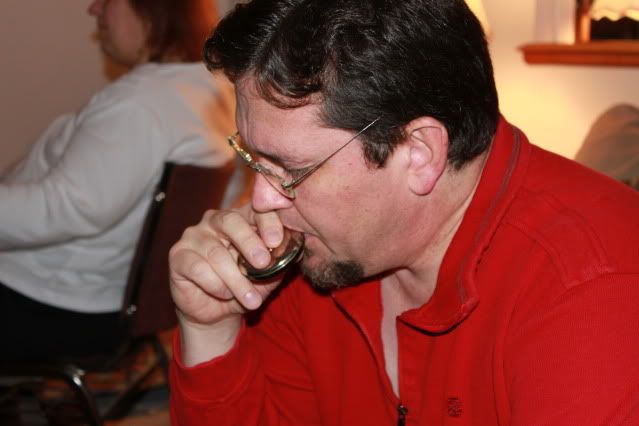 Dad playing harmonica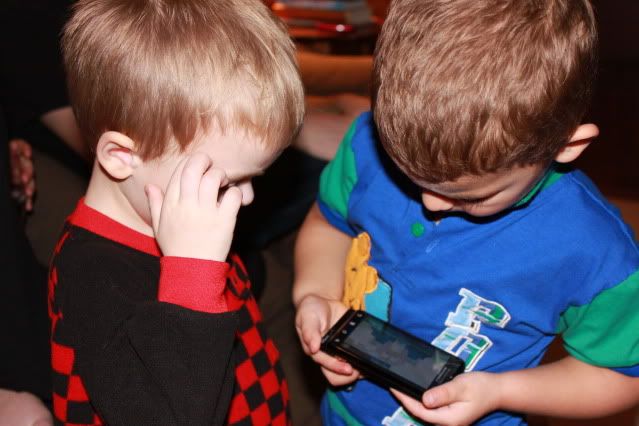 Whatever Jameson does… that's exactly what Adry wants to do. I think he watched him play phone games for like an hour.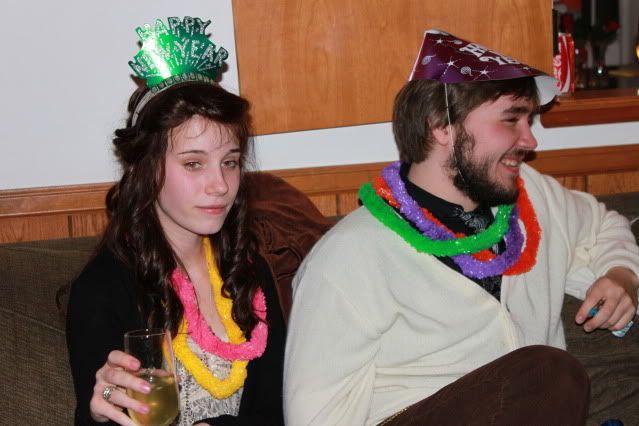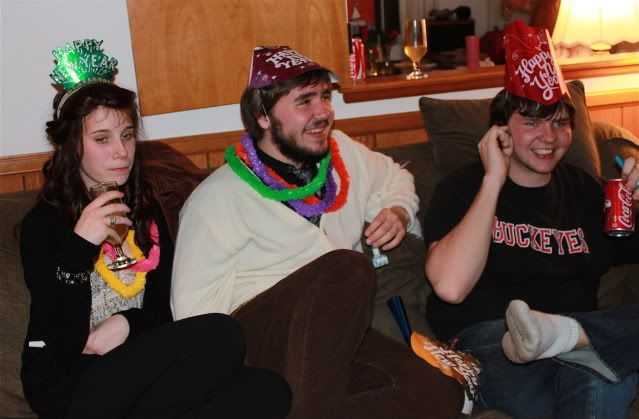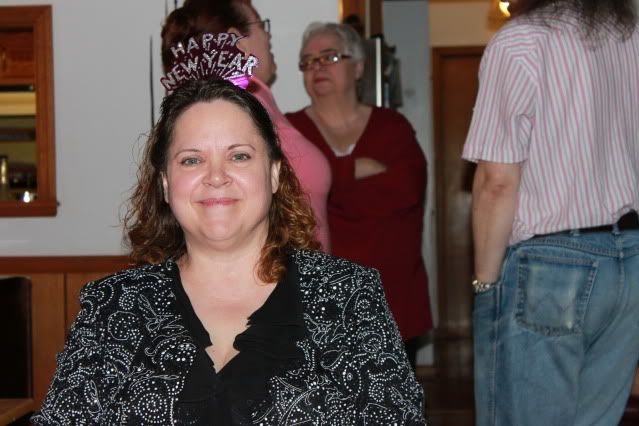 This was my parents' 28th Year Anniversary and I failed to get a pic of them together.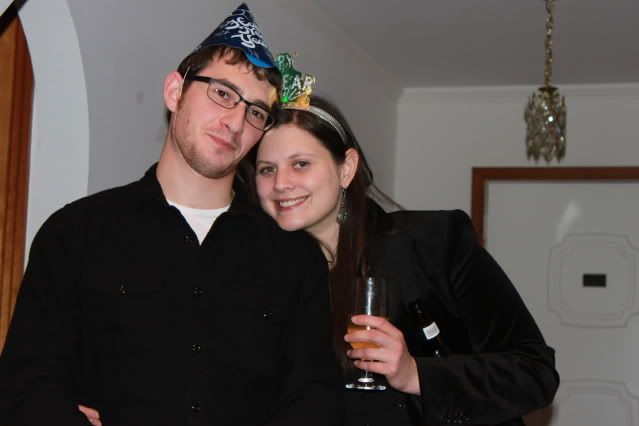 Chip and Mer

Chip and Mer candid after pose-for-the-picture time.
Then a few days later I turned 26 years old!
And I went to Jessie and Jamie's apartment to eat Pei Wei Pad Thai and watch a cute movie with some girls. Jamie surprised me with Coke, a theater gift certificate, and a Reese DQ ice cream cake with '2' and '6' candles on it. Totally sweet of her. It put me in a sugar coma and I promised myself to not eat sugar again until I turned 27. I almost successfully forgot to take my cake home but Jessie made sure I remembered. That Jessie– always lookin' out.
OMG it is 2011.
OMG I am 26 years old.
OMG I would have been married for SIX years.
I'm not going to lie. The last few weeks of December/ the first week of January have been really incredibly hard. Emotionally draining. I'm glad it's all over. Sort of. The fact that it's over also means… it's over. And that's still hard to swallow.
Categories: Ciao Bella Vita : Daily Journal - Tag: adry, alexz, becca, dad, jacob, jameson, jamie, jessie, les, matt, mer, mom, my birthday, new year's eve, nick, pam, self portraits, tay, the whites, tony, wedding anniversary