Cupcakes and East 12th Avenue
January 11, 2011
(All photos taken with my old point-and-shoot camera)
On Sunday Nick had this grand idea to make cupcakes in his butterfly cupcake mold. Actually, come to think of it he had suggested baking brownies but I vetoed that idea because brownies are gross, and then suggested cupcakes. But it was HIS idea to bake, so when it comes down to it it's HIS fault because EVERYTHING is. Duh.
Anyway, we ruined the entire first box of batter on butterfly-cupcakes-gone-bad.  I had taken the time to separate and color and bag homemade icing to decorate the butterfly and I refused to let it all go to waste, so we baked another batch. I recruited Nick's three-year-old son to help me pipe the icing on.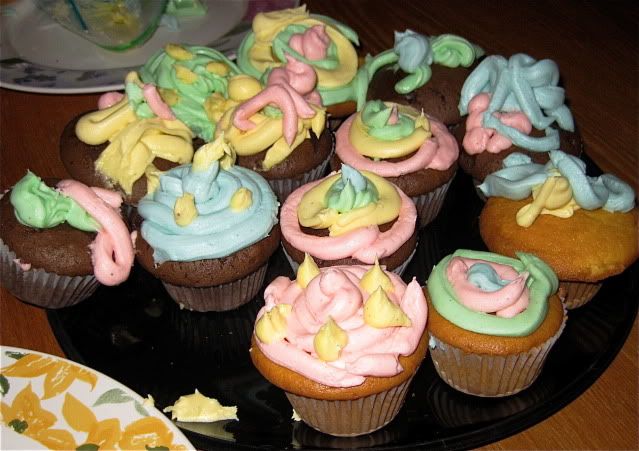 You know, when I first looked at this plate of cupcakes in person I thought it was OBVIOUS which cupcakes I decorated and which cupcakes Jameson decorated, but now I'm not so sure ;). This is why I don't work in a bakery.
Pictures of Tay and his band, East 12th Avenue playing their first real show, under the cut!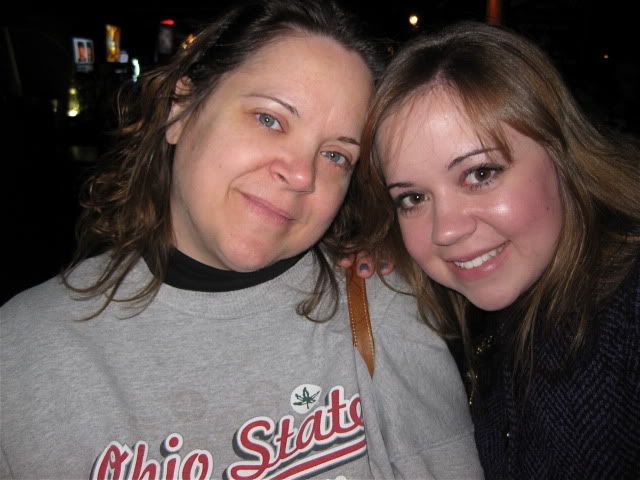 Mom and I at The Basement waiting for Tay's band to begin playing. She is entirely drugged here. Severe CONSTANT (no let up) sciatica. She has to see some back doctors.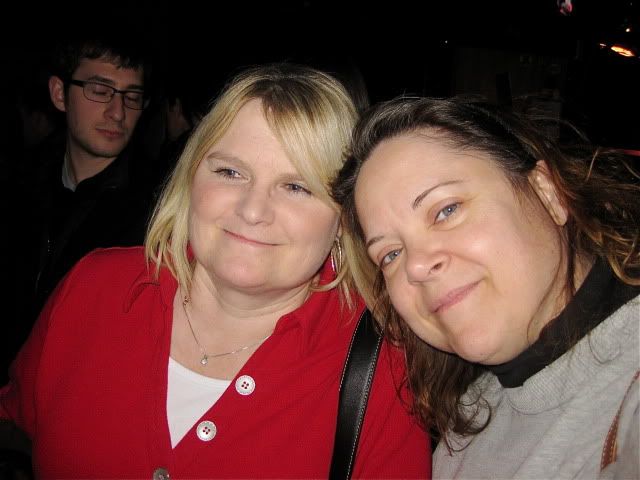 Mom and Les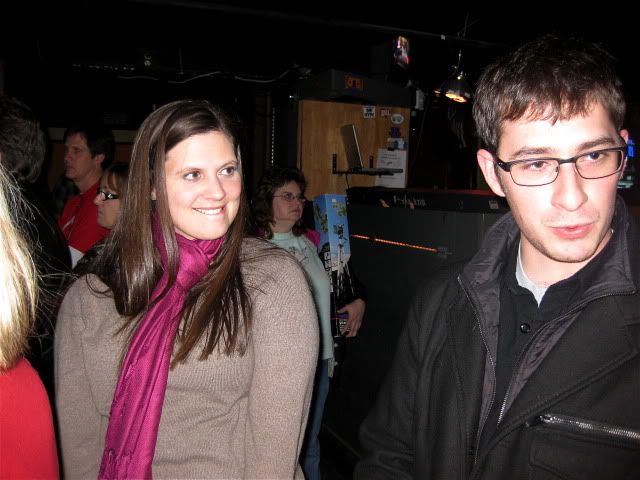 Chip was making fun of Mer for something. This is her look of seething hate, but I think it's adorable. She loves him 🙂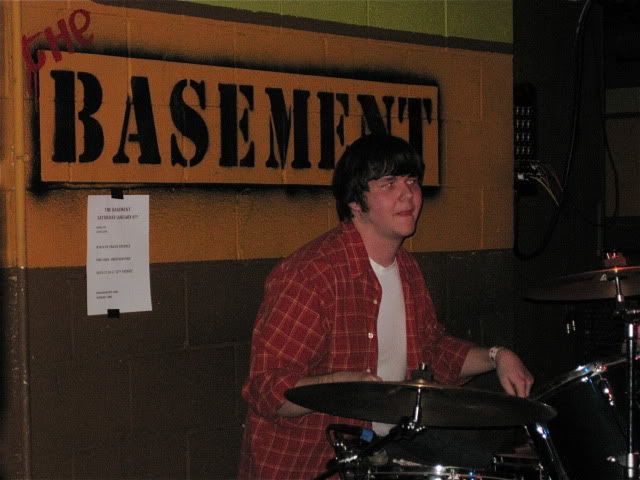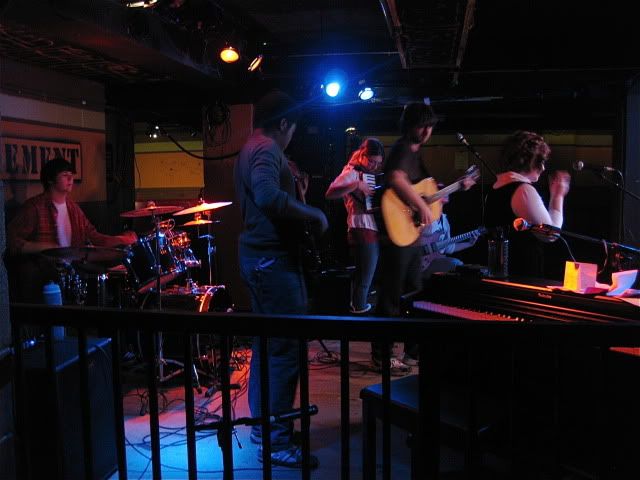 They did a really good job!! East 12th Avenue: Look them up! They are talented kids.
Categories: Ciao Bella Vita : Daily Journal - Tag: jameson, les, mer, mom, nick, tay