Sunday Lunch at The Sanders'… halloween edition
November 1, 2011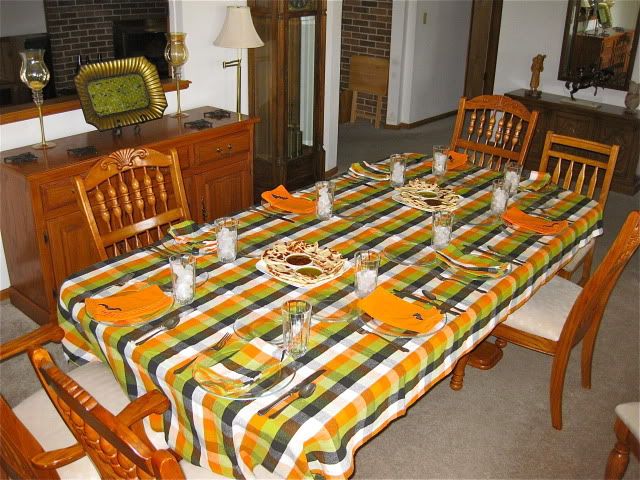 Well… I got my festiveness and coordination from my mother, if not the art of hospitality and cooking.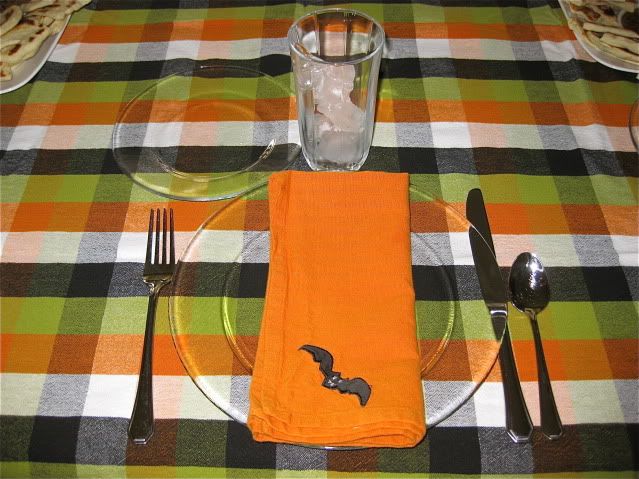 It's the details that make the difference. Tay once said, "I like lunches at Teresa's. It's not just good food- it feels more special." It's because she thinks of all the little things like bat cloth napkins. I'm not even kidding. Haha.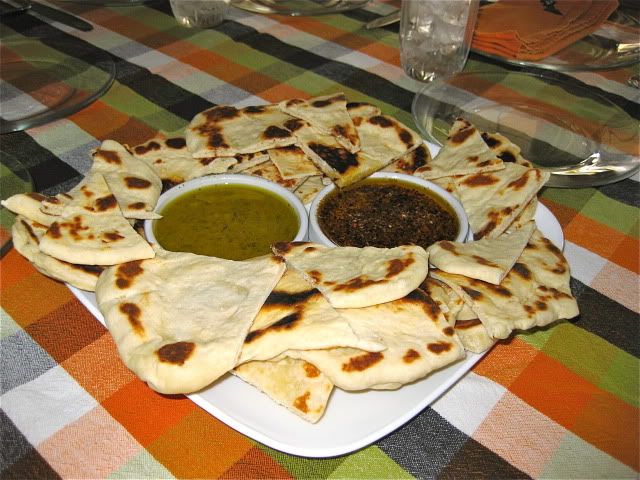 appetizer: homemade pita bread and dips…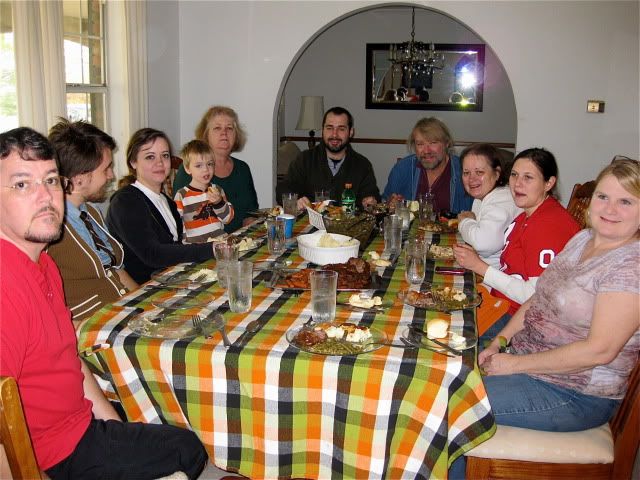 The perfect fall meal: roast, carrots, green beans, mashed potatoes and gravy, warm rolls, coconut pie, and pumpkin pie. I wanted Mom to get a candid picture of all of us enjoying each other, but she made us get all posey which always turns out awkward. But hey, it's a memory!
Categories: Ciao Bella Vita : Daily Journal - Tag: adry, dad, halloween, les, matt, mer, mom, pam, ryan, sandie, tony