Mommy Moping
December 15, 2011
Okay. so. I used to absolutely love my physical appearance. I kind of thought I was small and adorable and probably had too much self confidence, haha. And my favorite part of myself? My tummy. I never had a flat tummy (or butt) no matter how skinny I was (and I was super skinny. Like 95 pounds soaking wet) and I think that's why I loved it so much.

Because I actually HAD a belly and it was shaped and toned.
and I find now that one of my greatest obstacles to eating right and losing weight is knowing that my tummy will never recover from going from this:


to this: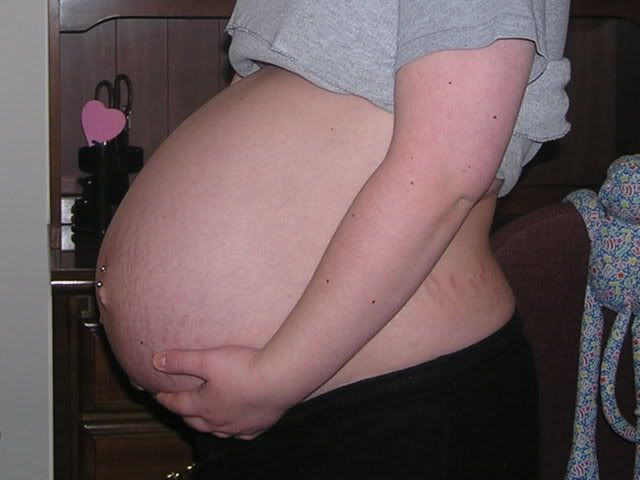 (8 months. I kept my belly button ring in for as LONG as I possibly could! hah)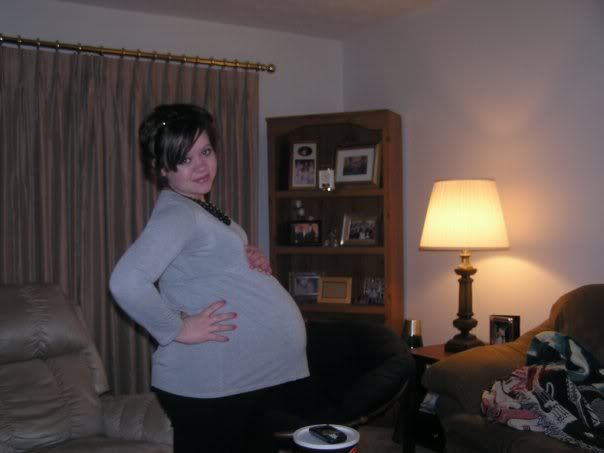 (9 months)
I don't care if I lose a million pounds and get back to doing 100 sit ups and leg lifts a day. It's just not going to happen. Too much skin that was stretched to its limit. I've actually considered saving for a tummy tuck post childbearing years so that I don't feel so defeated. Any other stretch-marked mommies feel my pain!?
Categories: Ciao Bella Vita : Daily Journal - Tag: health, pregnancy, weight loss