Marrying Keith 3- ceremony part II
October 6, 2012
We hadn't even gotten to the vows yet when it started raining.
Everyone got their umbrellas out and I stood under the arch shivering until I finally said, "I'm going inside!" I mean, Hello. I just spent hours on my hair and makeup. Priorities.

Adry started exclaiming, "There won't be a marriage! It rained! There won't be a marriage!" But the rain didn't stop me from enjoying my day (maybe even more than before). And it certainly didn't stop us from getting married.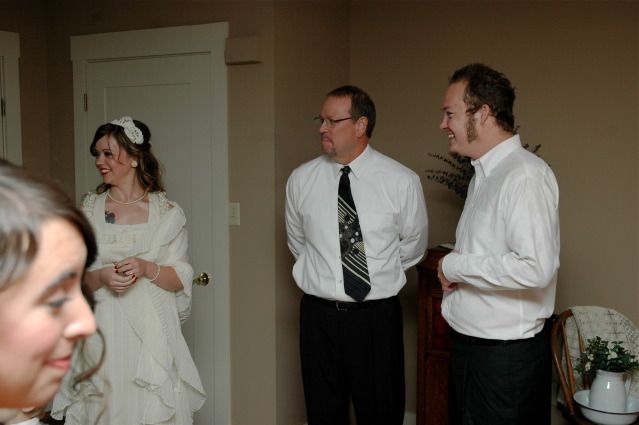 Everyone gathered in the Martin living room chatting and joking around, and I was happy with it. Everything was relaxed and intimate. I was ready for vows.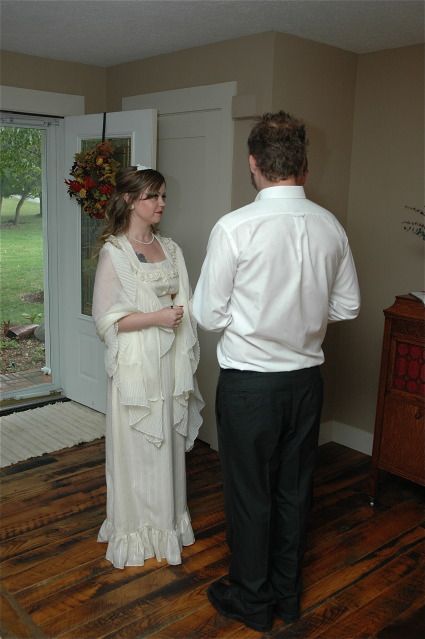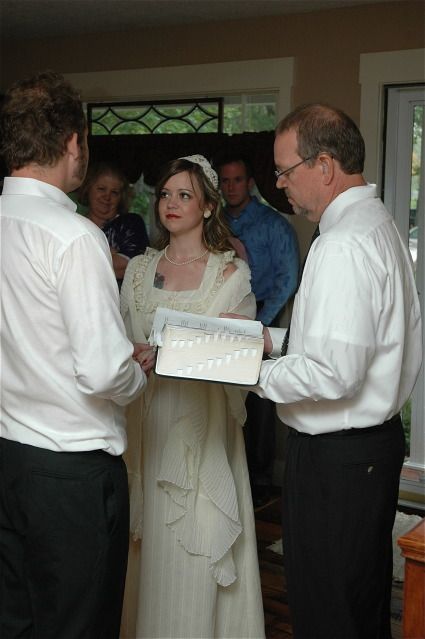 We put our rings on our fingers (which we had not been cheating and wearing for the past couple of months).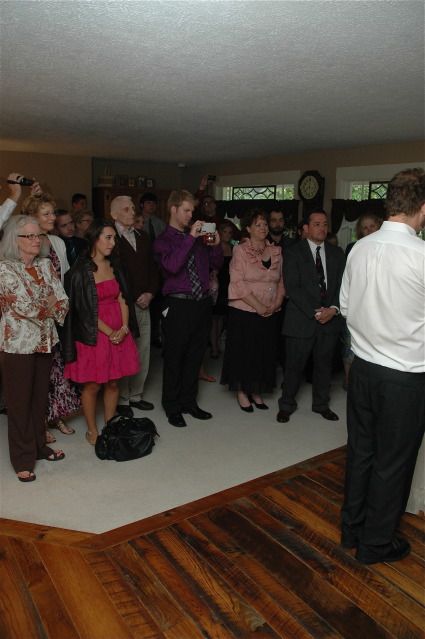 And Keithy kissed his bride.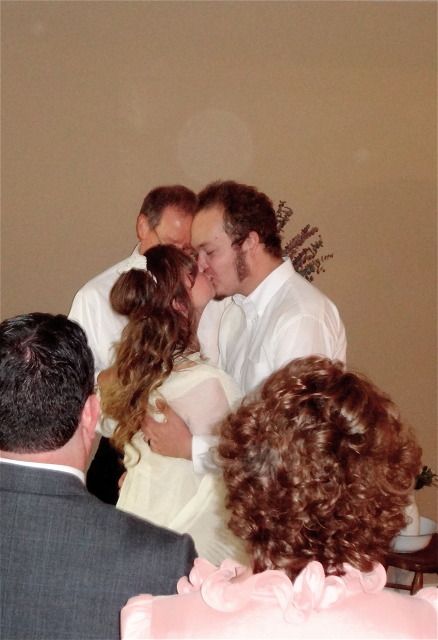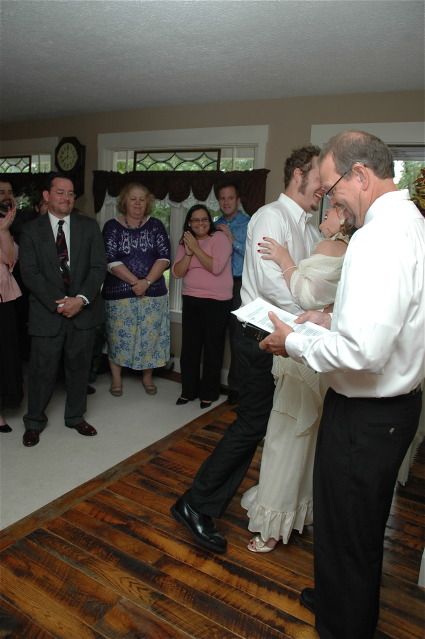 And then dipped his bride and continued kissing. (Photographer couldn't see the dip from her angle.)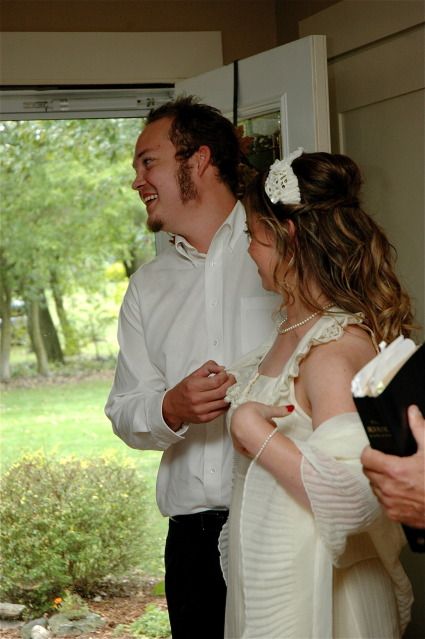 Then we were pronounced husband and wife!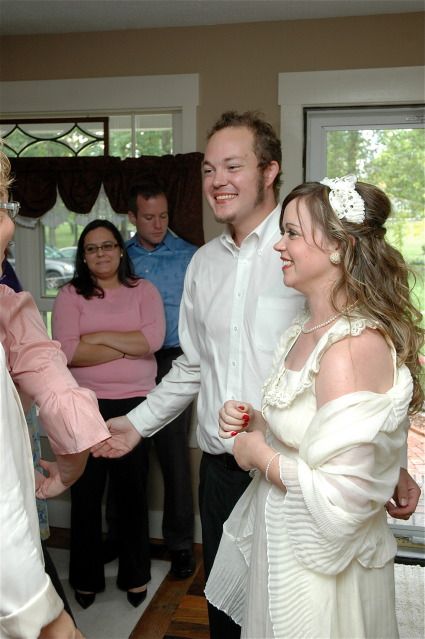 'Welcome to the Family' Hugs from Parents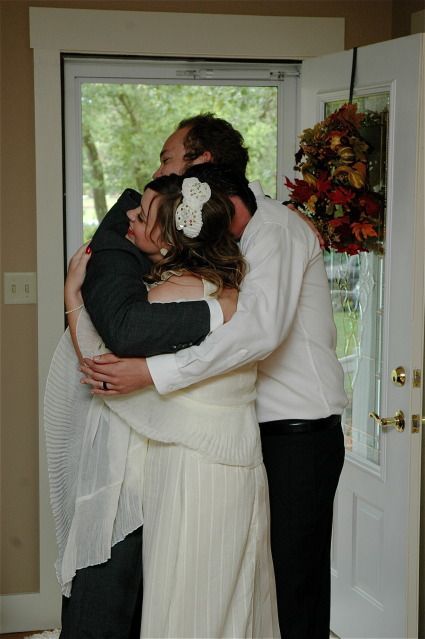 My dad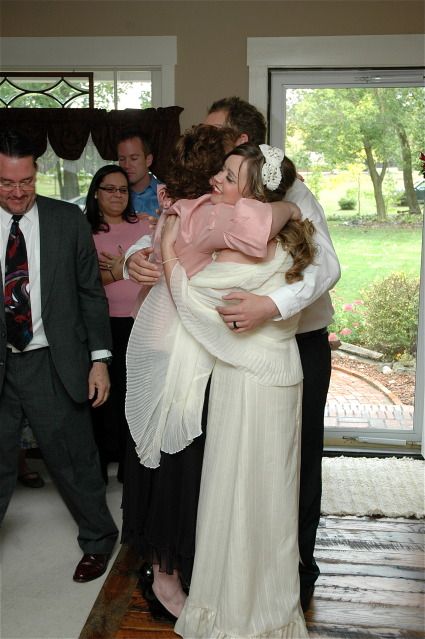 My mom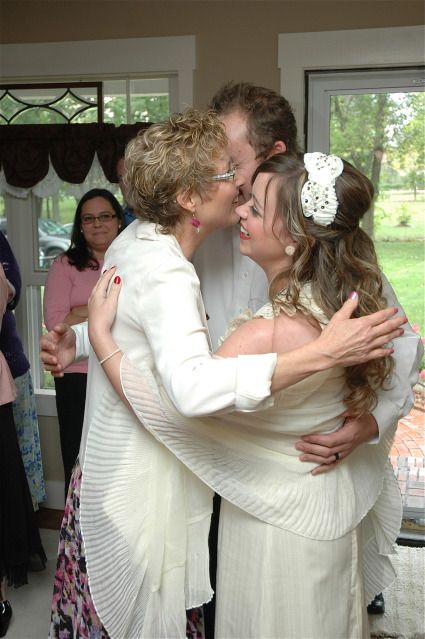 Keith's mom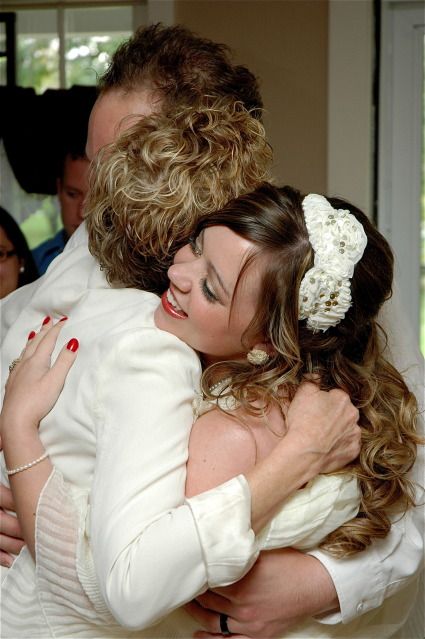 Keith's dad

Adry celebrated his new stepdad.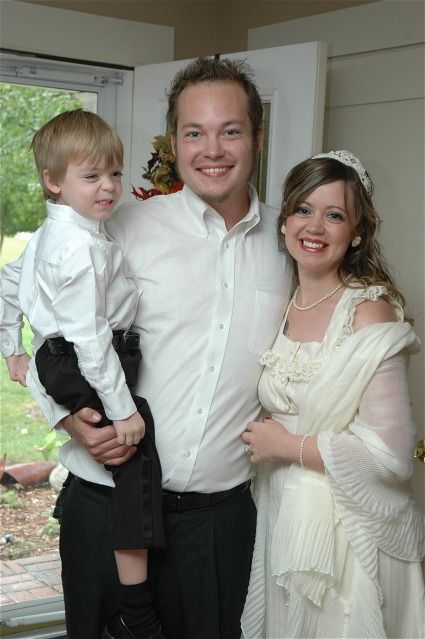 And then not 5 minutes into married life I told Stepdad to fix his new son's pants because he hiked them up too far and made them highwaters.

The sun came out again and we headed outside for family photos.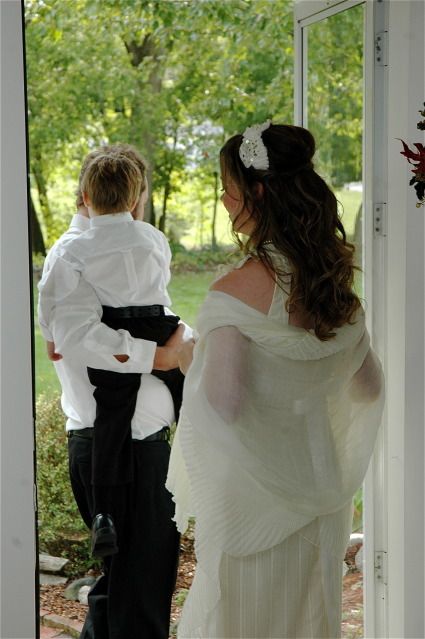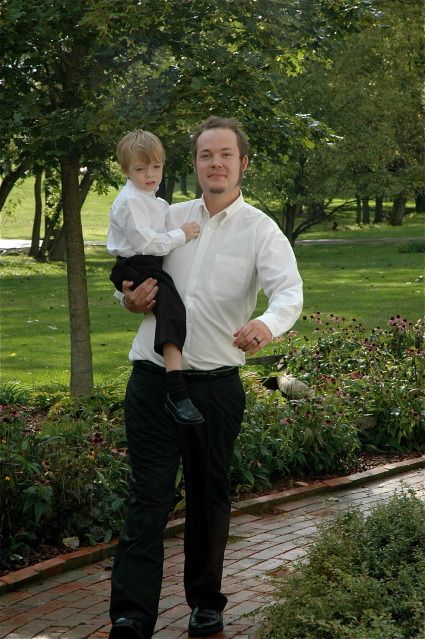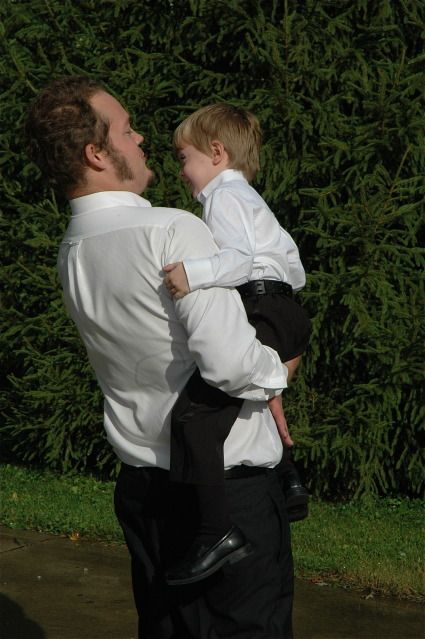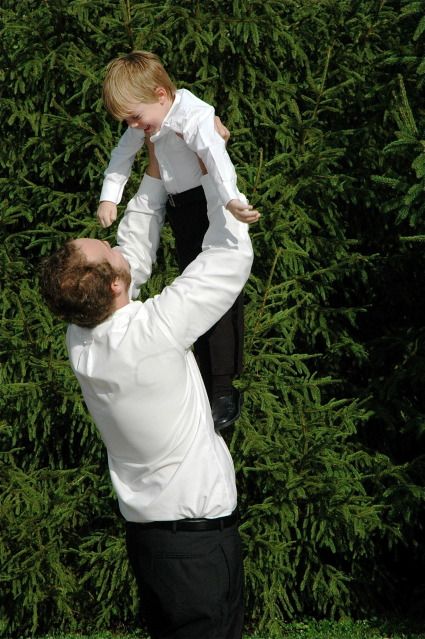 Next Post: Family Photos
Categories: Ciao Bella Vita : Daily Journal - Tag: adry, dad, family, family-in-law, Jeff, keith, marriage, mom, sherry, wedding anniversary