Marrying Keith 5- blue ginger and first dance
October 6, 2012
After family photos we met at Blue Ginger for dinner.
Blue Ginger is an Asian bistro in Dublin and is the restaurant Keith and I went to celebrate our engagement. We thought it was yummy, so why not celebrate our being married there, too!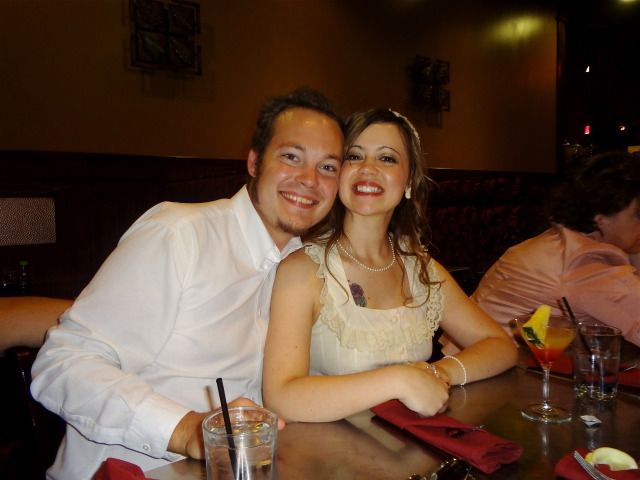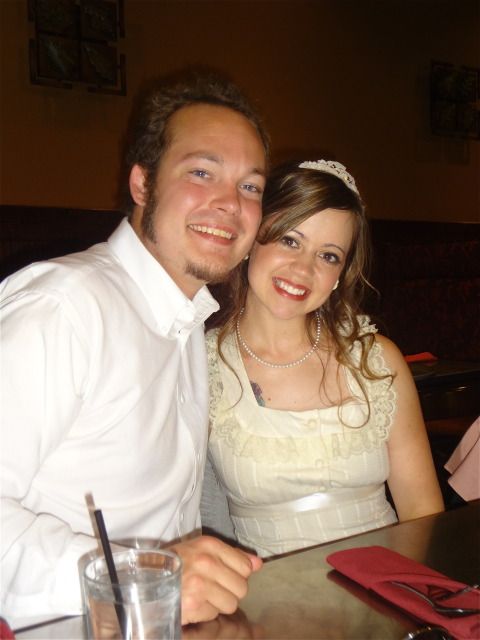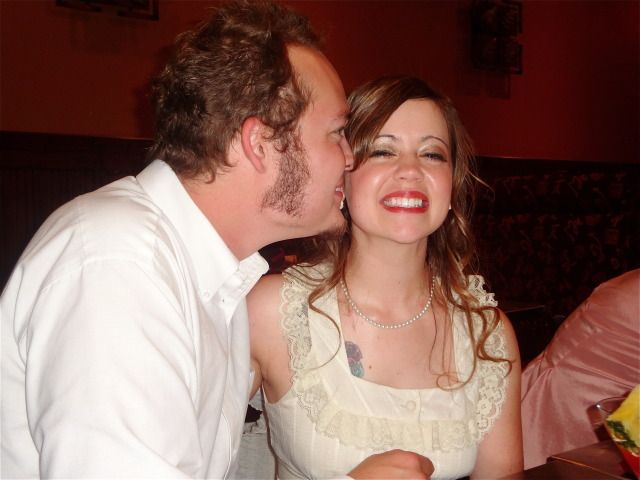 I love him!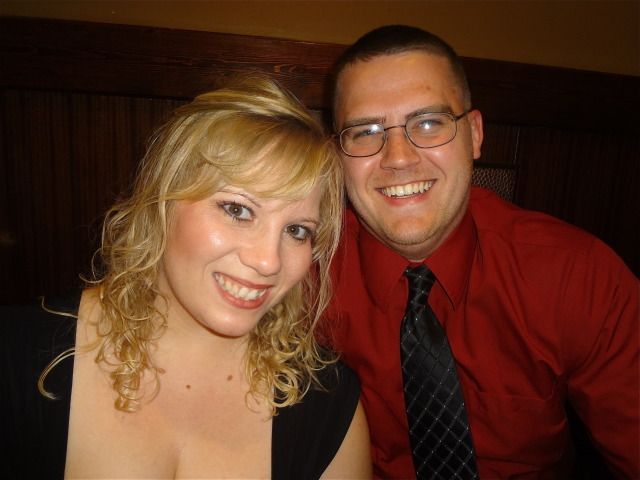 Jamie and John

Keithy got some sushi. I got duck dumplings, the same thing I got on engagement day.
I also tried to eat sushi for the first time in my life, but that story doesn't end well.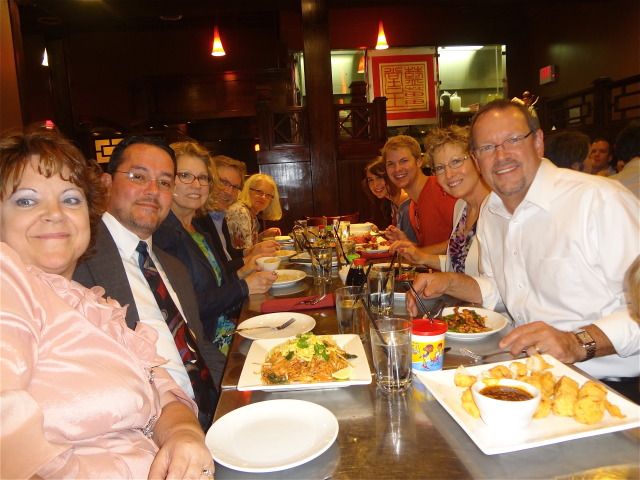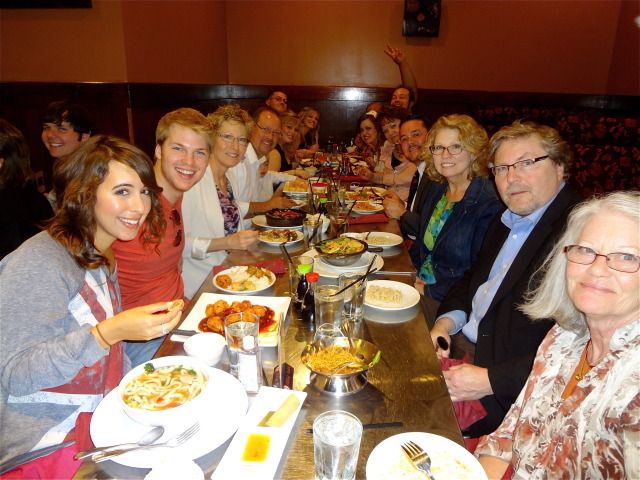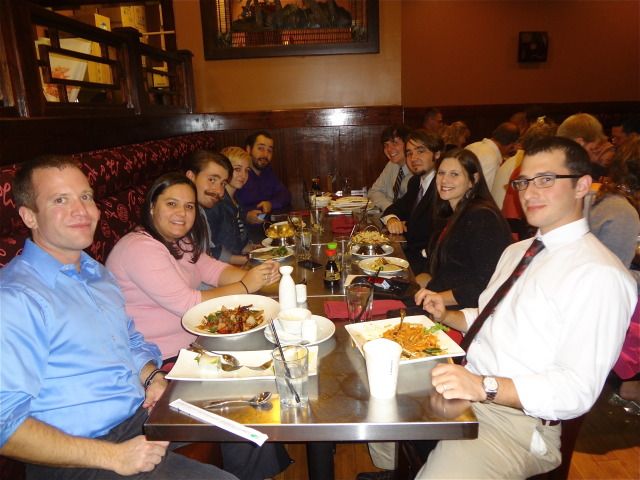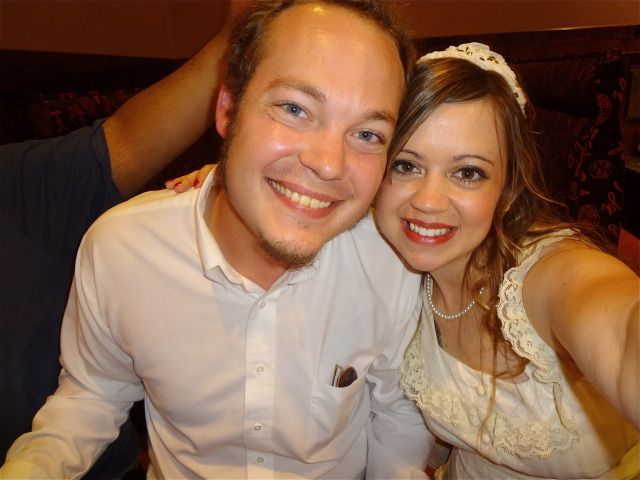 After Blue Ginger we headed to my parents' house for our Fire Night Party (AKA reception).

Melissa Foley (wife of one of Keith's bandmates) made our cake!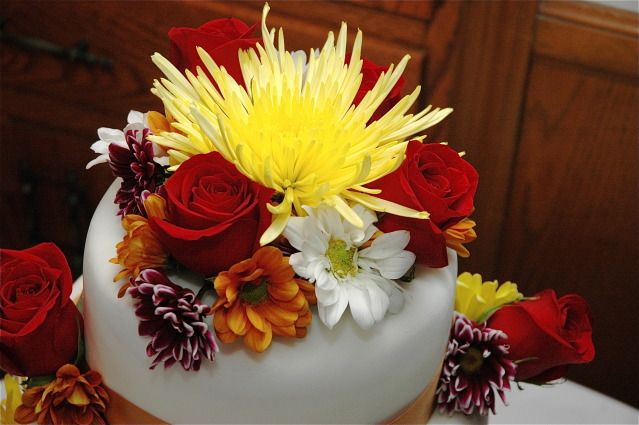 My mother (and dad) organized, decorated, set up, and put together the entire Fire Night Party. She did an amazing awesome job and I wish I had more photos of everything she did! (I just didn't think to grab my camera and/or tell the girl who did our pictures what I wanted. =my one and only big wedding regret.) My mom had the yard all in pretty sparkly lights, she had beautiful autumn-like table cloths and centerpieces on the tables, she prepared make-your-own kabob tables with different meats and vegetables and people cooked their kabobs on the grill. Dad prepared sangria and filled his fishing boat with sodas, beers, etc. T.Matt put together my music mix and Ryan let us use his DJ equipment so the party had music! Dad set up a tent with foosball and the skittles game he made by hand, and also made a big bonfire and fire snacks (smores). Everything was super classy, sparkly, pretty, and yummy! My mother is right in her element when it comes to events. She doesn't do anything halfway.
Keith and I had sort of been doing our own separate mingling as soon as we walked through the door of my parents' house. So an hour or two into Fire Night I'd had a few +spiked sangrias to keep warm (and it totally worked) and I also had REFUSED to take off my super long heeled shoes because I loved them. I packed sneakers just in case, but… the shoes! They buckled at the ankle and had an adorable bow across the toes and… they just weren't coming off, even though no one could see them and the heels were super thin so I kept getting stuck in the grass as I walked through the yard… Aanyway. It was about this time that Keith and I crossed paths on the patio as a song started and we took each other and started dancing.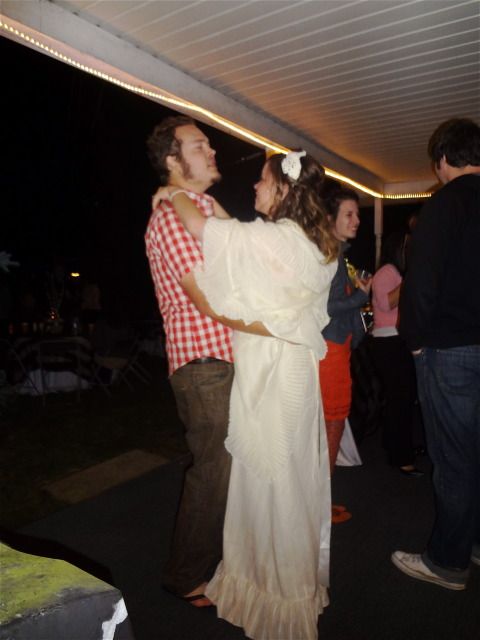 Now, Keith and I never had "a song". We tried to have a song, but I always told him that the best couple songs were from shared experiences, not picking and choosing. By Wedding Day the closest I'd come to having a song that reminded me of Keith was Jack Johnson's Better Together because Keith always seemed to sing it to me on late nights when we first started dating. But KEITH said the song that reminded him of ME was Red Hot Chili Peppers Hard To Concentrate… and so we just never pinned down a couple song. So anyway, on Wedding Day when this song played and we started dancing it took me a minute to piece together what it was because I'm really bad with intros… and also: sangria.
Then Keithy started singing it to me. The first song we danced to. The first song he sang to me. And it turns out it was Jason Mraz I'm Yours.

Sidenote: it's funny that that song ended up being the song because it's always been one that's been kind of unofficially off limits for me because it belonged to my old high school friend/ fellow online journaler who is a SUPER SUPER CRAZY-FOR-JASON-MRAZ FAN (who ALSO happened to date the same high school boy as me, happened to get pregnant a little before me, left baby daddy a little before I left mine, fell in love and got engaged a little before me, got a job very similar to the one I got, HAPPENED to get married on the exact same day as me, who I think ALSO danced to that Jason Mraz song with her son on that day!!!) so I'm slightly concerned (but not really) that she will think I am stealing her life! Ha! But I promise- the parallels are a complete coincidence (and a little weird). Also, she's not catty, so I don't think this will be an issue. It's just kind of funny to me.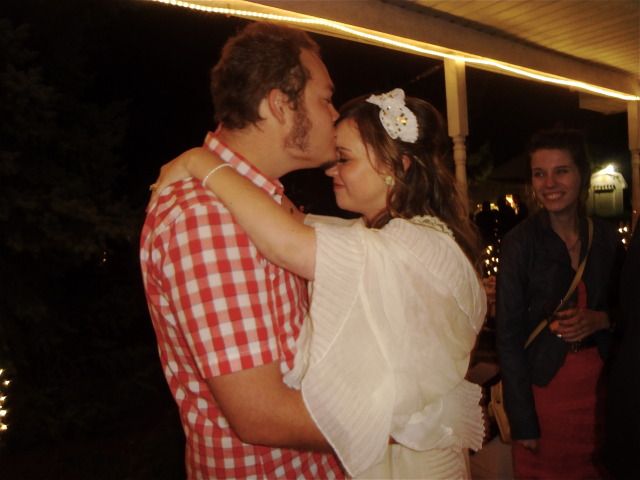 When Keith and I were first falling in love he'd say, "I love you so much I have that ache behind my sternum." That's how I felt dancing with him. That's how I feel about him every day. (I am so fortunate.)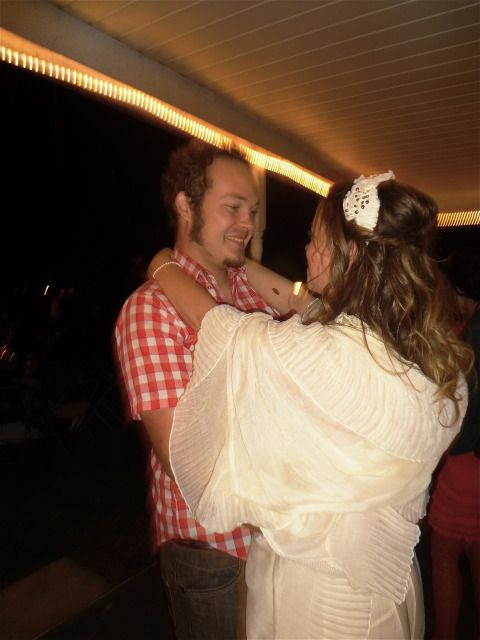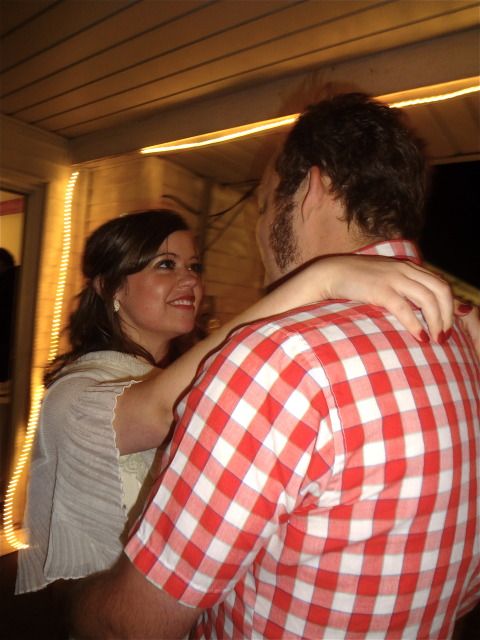 I completely adore him.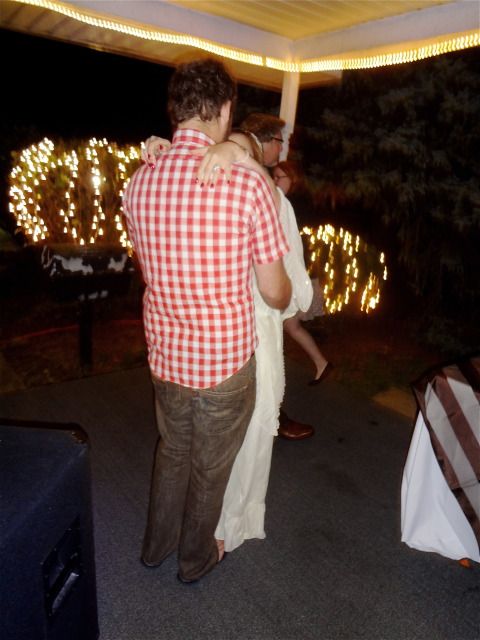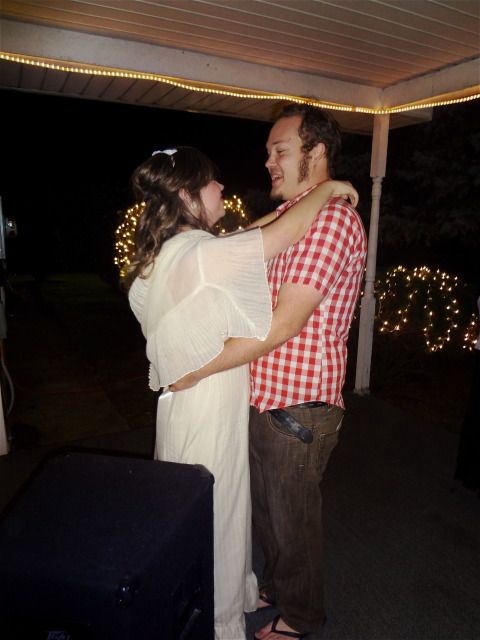 The next post is my LAST wedding post!!! It will be of cake cutting, Keith's brother, the rest of fire night, and happily ever after.
Categories: Ciao Bella Vita : Daily Journal - Tag: alexz, Chip, dad, family, family-in-law, hutch, jacob, jamie, Jeff, jessie, keith, marriage, matt, mer, mom, ryan, Scott, sherry, Tarah, tay, wedding anniversary, xavier