Marrying Keith 6- cake cutting, keith's brother, and happily ever after
October 13, 2012
Last installment of 'Marrying Keith'!
Later in the night, after our fist dance
, it was time to cut the cake!
Of course, since cutting the cake is a seriously important event lyke omigawd I had to have a very serious discussion with Keith beforehand… which made him laugh at me.


And I was all no no no no, you don't understand. That whole vow thing? That was just a formality. You could have had your fingers crossed. We suspect certain ex-husbands had THEIRS crossed. You have to repeat all your vows (it is permissible to paraphrase), then PINKY PROMISE ME and then seal it with the cake cutting! So he put on his serious face.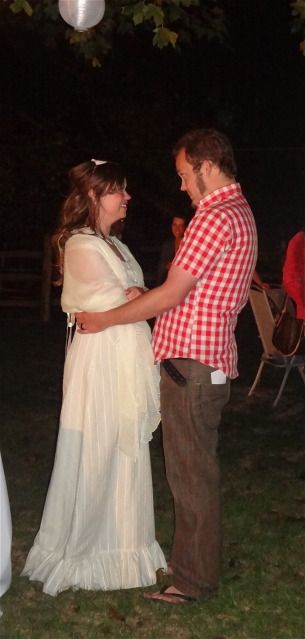 He repeated his vows and pinky-promised on it.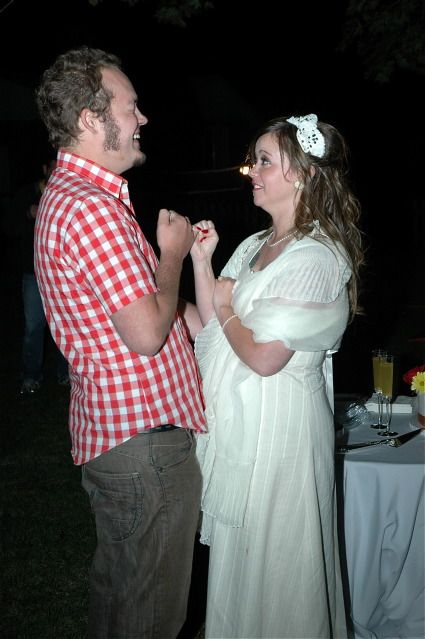 SIDE STORY: And this is going to sound all mopey but it's totally not- I've just accepted the fact that insecurity is going to be a part of my relationship with Keith. I will always wonder if or when he might leave me, stop loving me, get sick of me, blahblah. I mean, it's not just that I've personally experienced adultery and divorce; it's that I've also seen it happen over and over and over again, same story every time. I feel like my generation has just become really good at justifying ending a relationship that has gone sour… and letting relationships go sour in the first place. I'm not sure how long I have to be married to be convinced I won't be left, because I've seen 3-year marriages collapse, 10-year marriages, 17-year marriages… you know? I get afraid that I'll be 39, going through a rough time, raising 2 Martin kids and Keith will say, "I haven't been happy for a long time- I think we'd be happier if we weren't married anymore." I am NOT saying that it is within Keith's character in the slightest to do or say something like that, but the terrifying thing is that I didn't think it was in the other men at all to do that to their wives, either! Each affair, separation, and divorce I've seen has been a complete shock to me.
I know it's not fair that Keith has to live in the wake of my past experiences when he's done nothing but be consistent, committed, and work hard to make sure I'm happy. But he always assures me that he entered into the relationship with his eyes open- he knew what I'd been through and the struggles I have. He's incredibly patient. All I have to do is tell him when I'm feeling insecure and afraid and he reminds me of how much he loves me, WHY he loves me, how happy he is, and how, even if one day he might happen to feel unhappy, he will never leave me. It makes me feel better to discuss actions we will take to secure a healthy marriage and ALSO the actions we will take if things go bad.
SO ANYWAY! Nowadays (post-wedding) when I have bouts of insecurity he reminds me that he PINKY PROMISED! And it has become a little joke.
So after the super serious pinky promise Melissa came over to help us cut the cake. This is Melissa: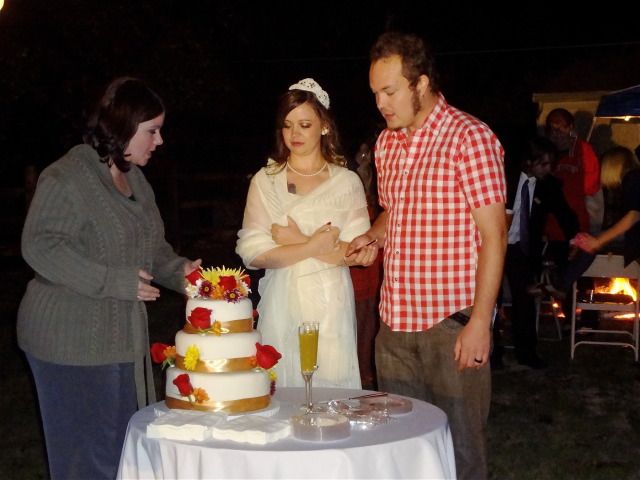 She is also the one who worked hard to make our very lovely cake.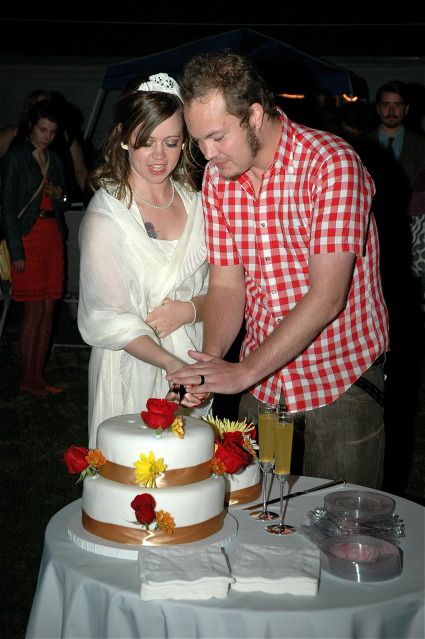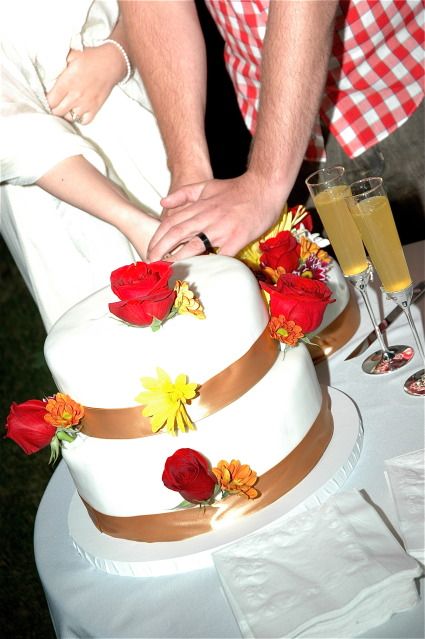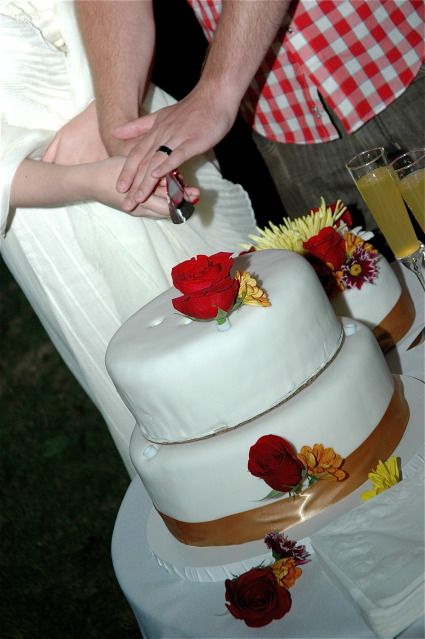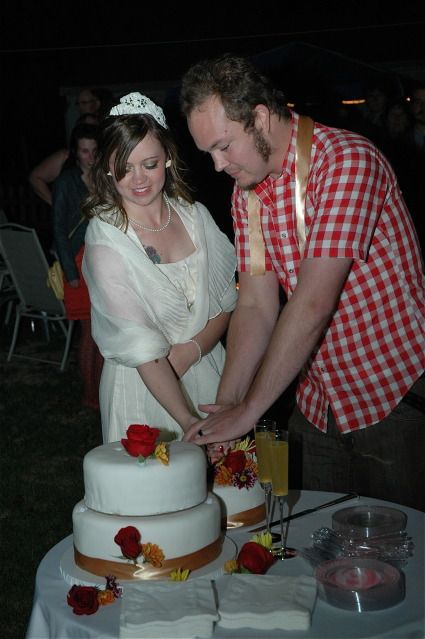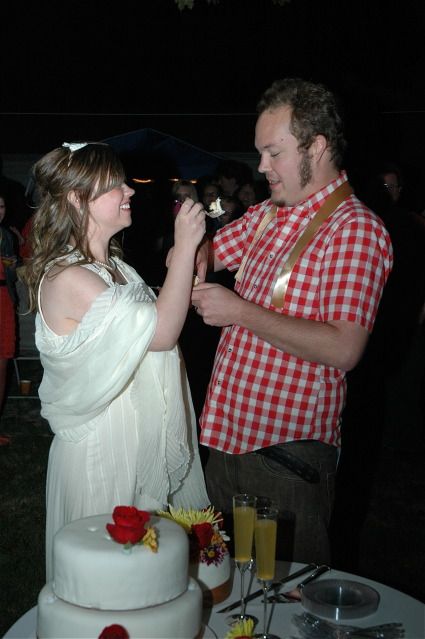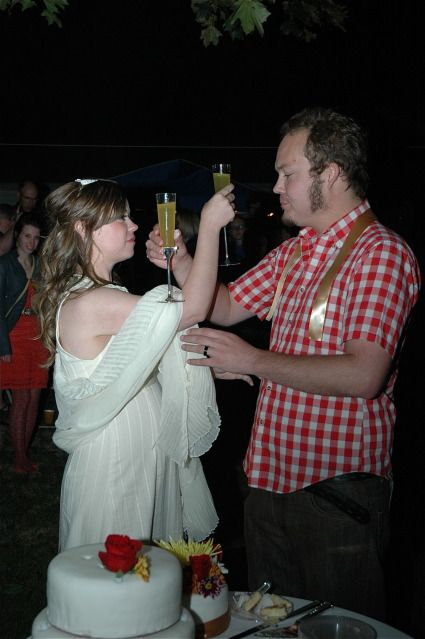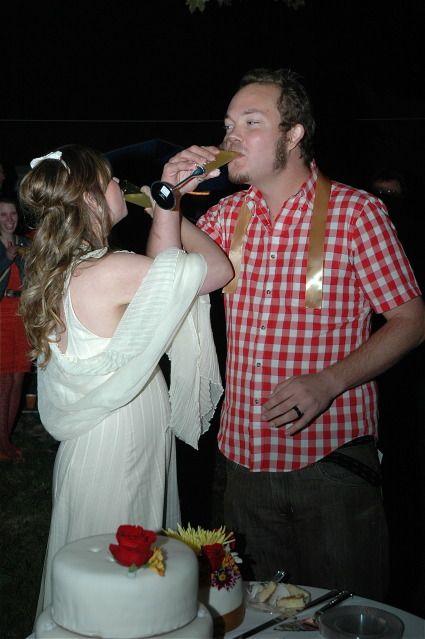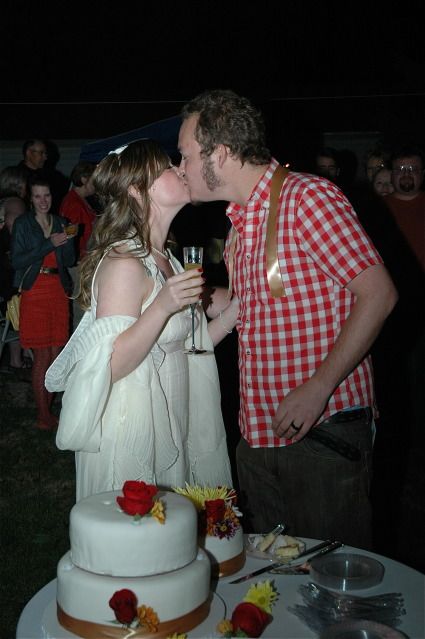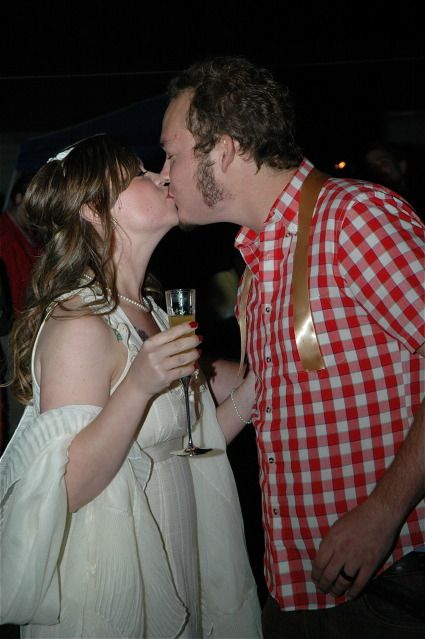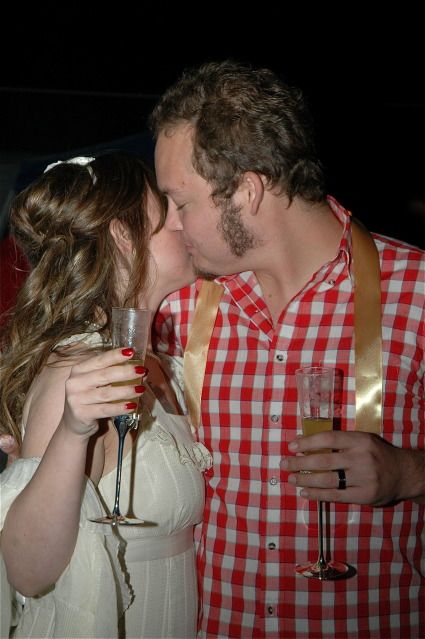 (loving on me)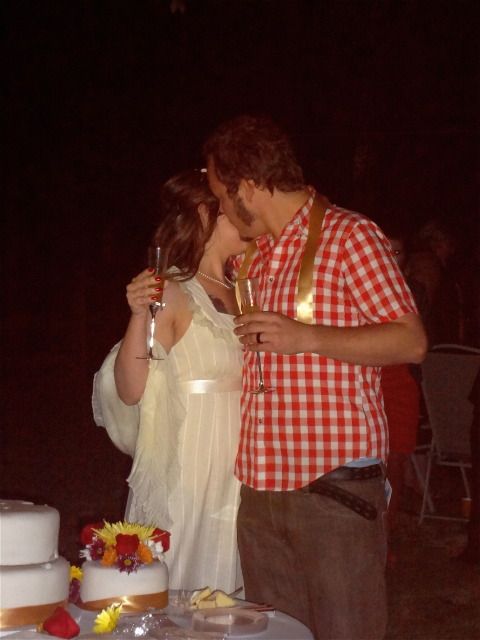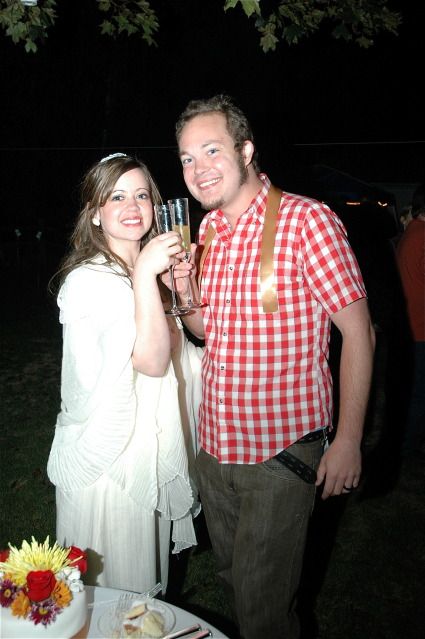 Friends Photos!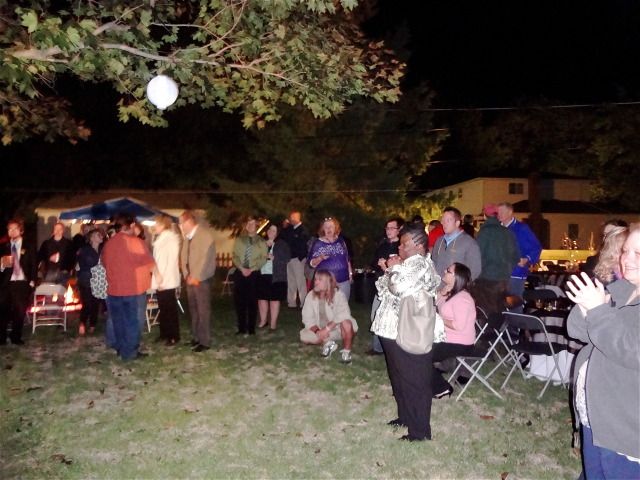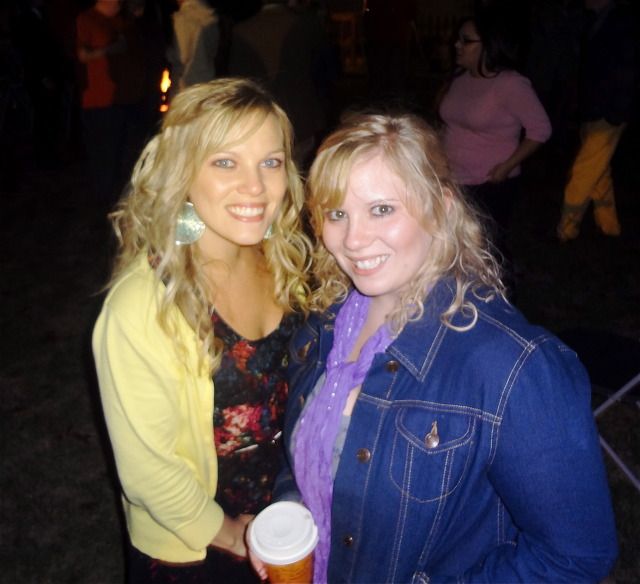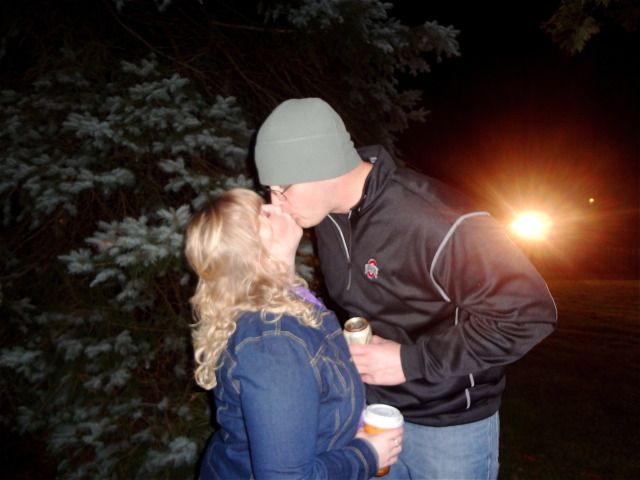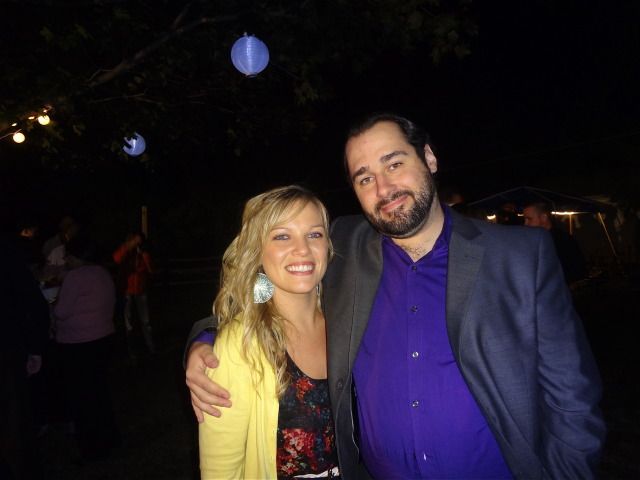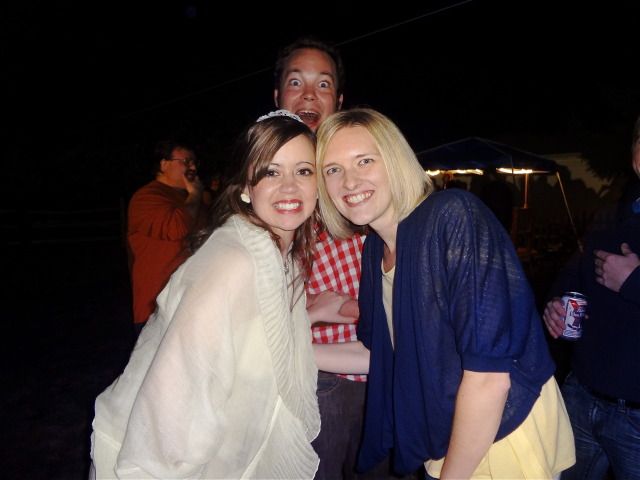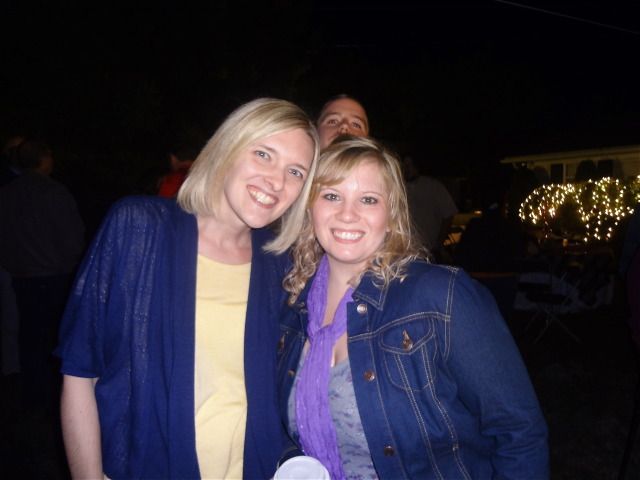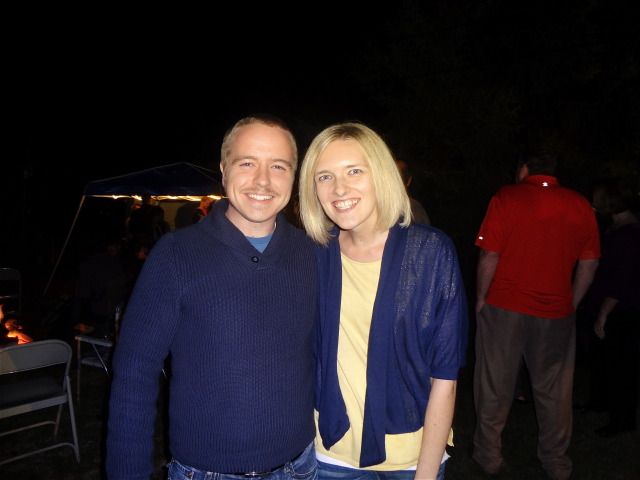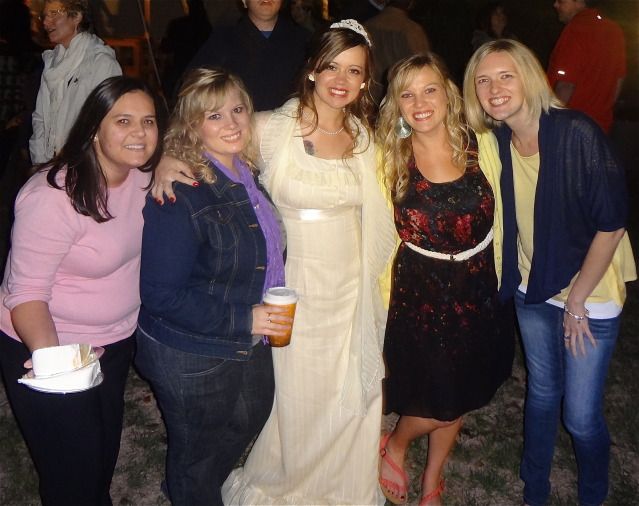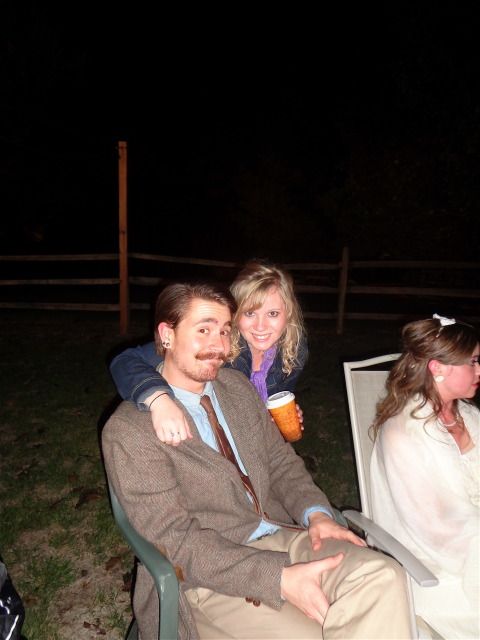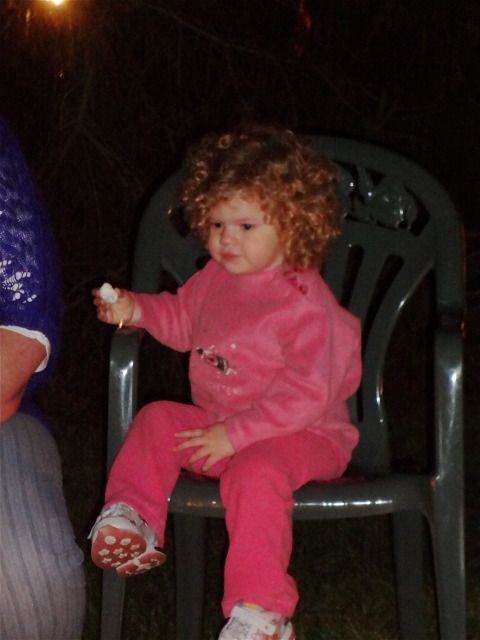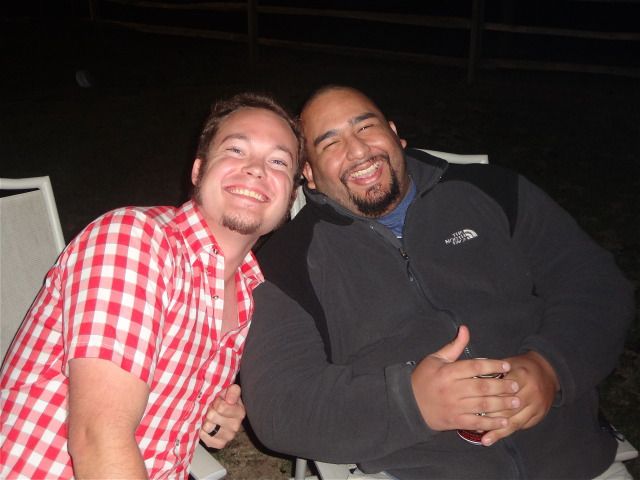 To kind of wrap up the night the crowd gathered around the bonfire and Keith's brother gave a really great heartfelt "best man speech" that Keith talked about for days.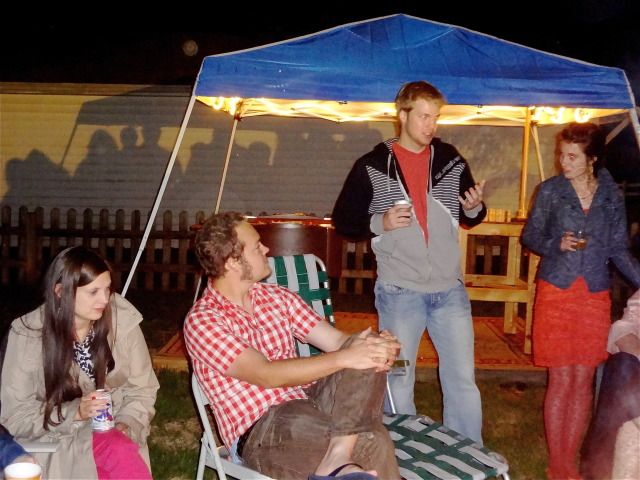 (SO many girls find out that Keith is awesome and ask me if he has a brother. The answer is yes. Keith has a brother. Here he is! No, you can't have him. He's married.)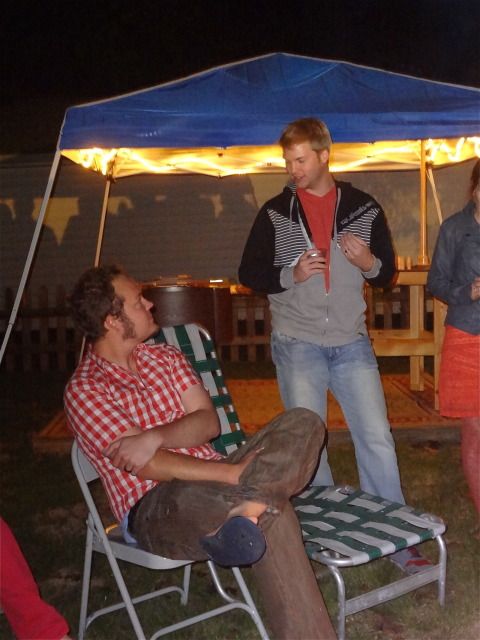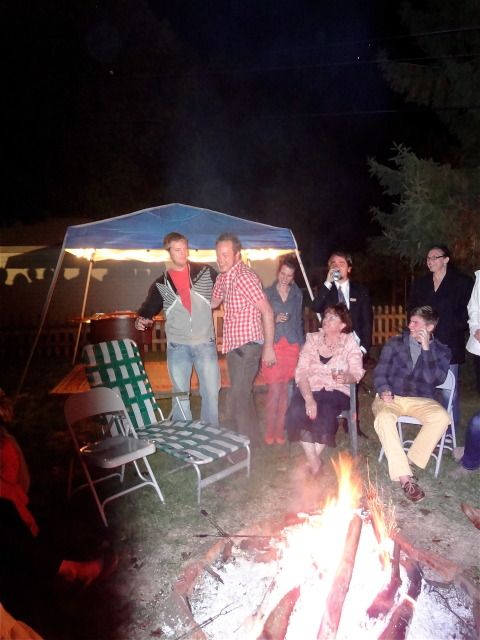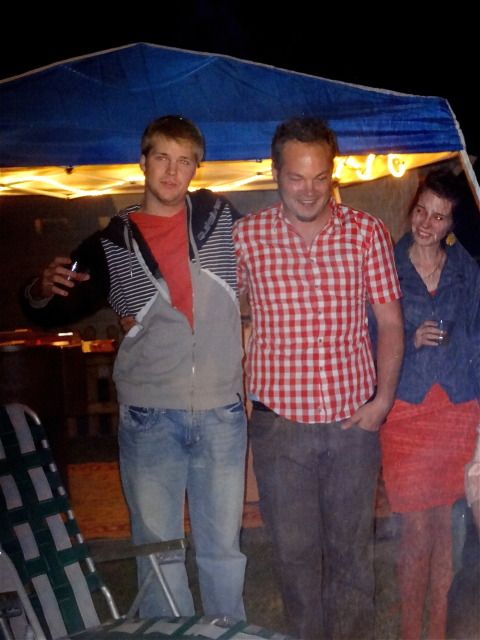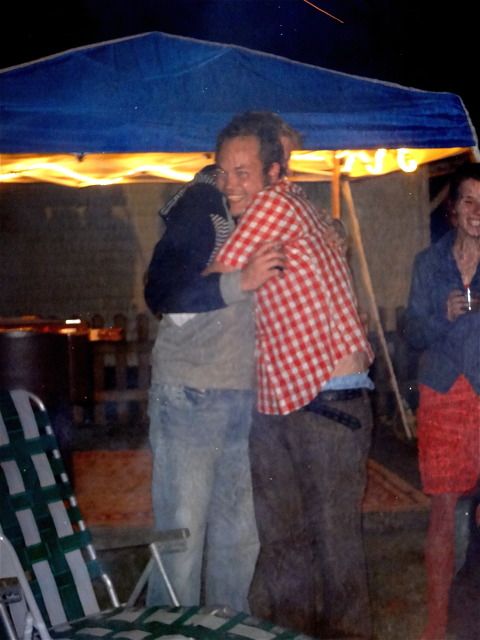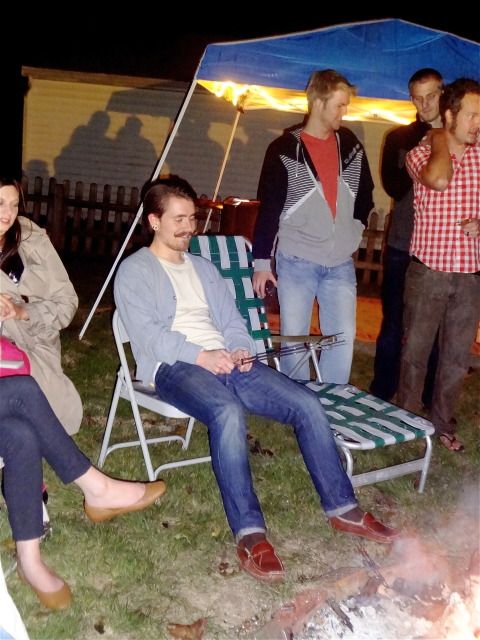 It has taken me three weeks to get all of these wedding posts up! Also- I've been married for three weeks already! Each day is happier than the day before.
I love my husband so so SO much. forever.
Categories: Ciao Bella Vita : Daily Journal - Tag: ash, becca, duke, hutch, jacob, jamie, jessie, keith, marriage, matt, mer, mom, ryan, Scott, tony, vittoria, wedding anniversary, xavier