Boo at the Zoo 2012
October 27, 2012
Adry got to wear his costume for the first time this year for Boo at the Zoo. He said he wanted to be a zombie of course. he's been on a zombie kick for, oh… more than half his life. (And don't ask me how he learned so much about zombies in the first place. It's like he was born with encyclopedia knowledge of all things walking dead. But if I had to point a finger I'd say it was his dad's video games that he absorbed since birth.) When he was two years old, before Ben and I even split, he would tell me that we needed to get ready for the "zombie acopsolisp". He'd stand by the window with his weapon of choice prepared to defend our home from zombie invaders. So, he's been fighting zombies for well over two years, now. He named his cat at his dad's house 'Zombie'. He has literally made kids cry when he gets into zombie character and does his zombie walk. I've had to pull him aside at playplaces to say, "Adry, stop being so cool. It scares the children." (Actually I never did that. I just watched and laughed and earned Best Mom Ever points.)
So Adry was very excited to get into his zombie costume. He'd been talking about it all month.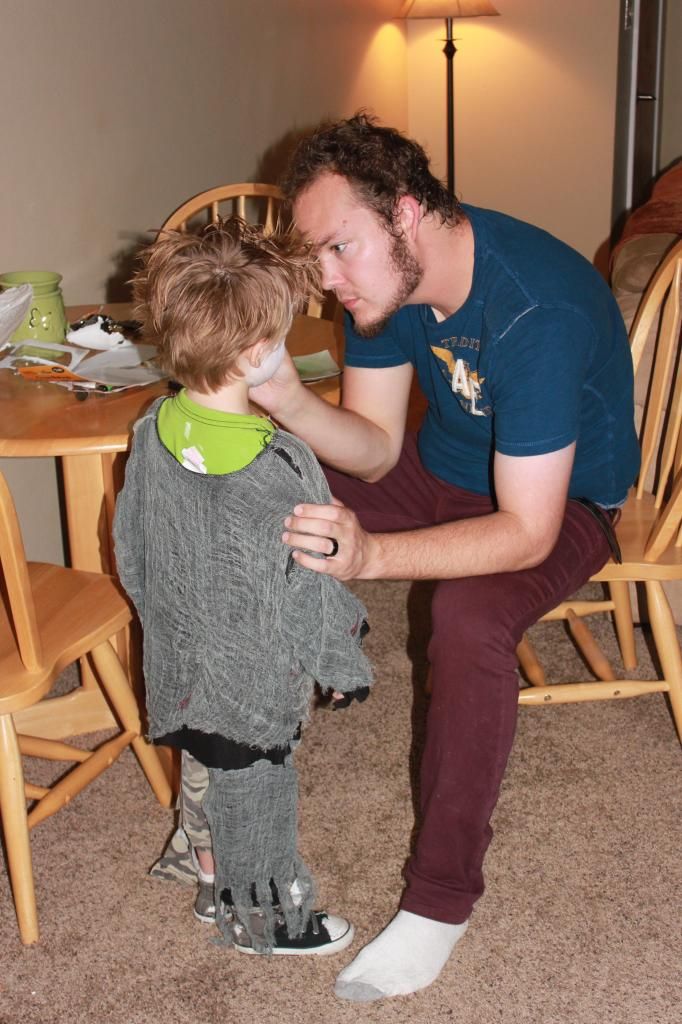 Stepdad painting his face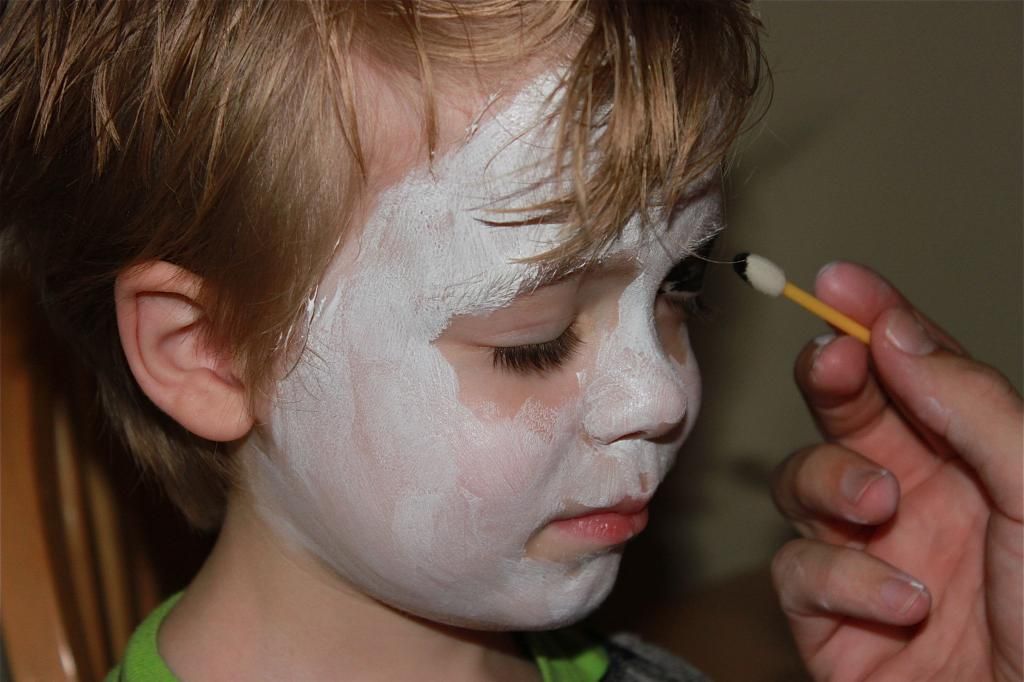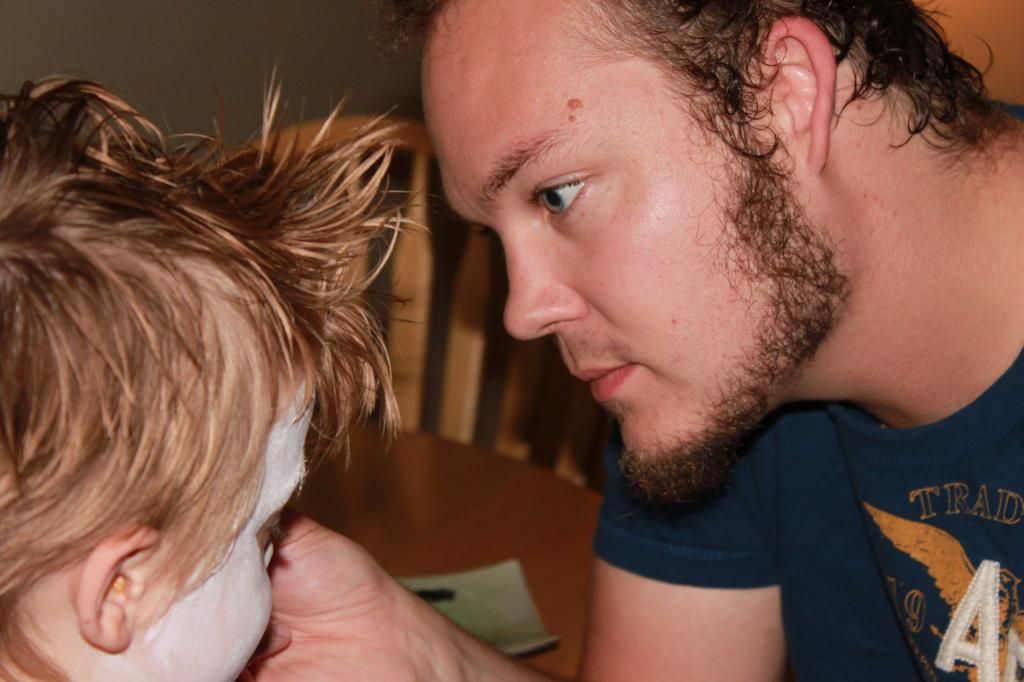 Finished face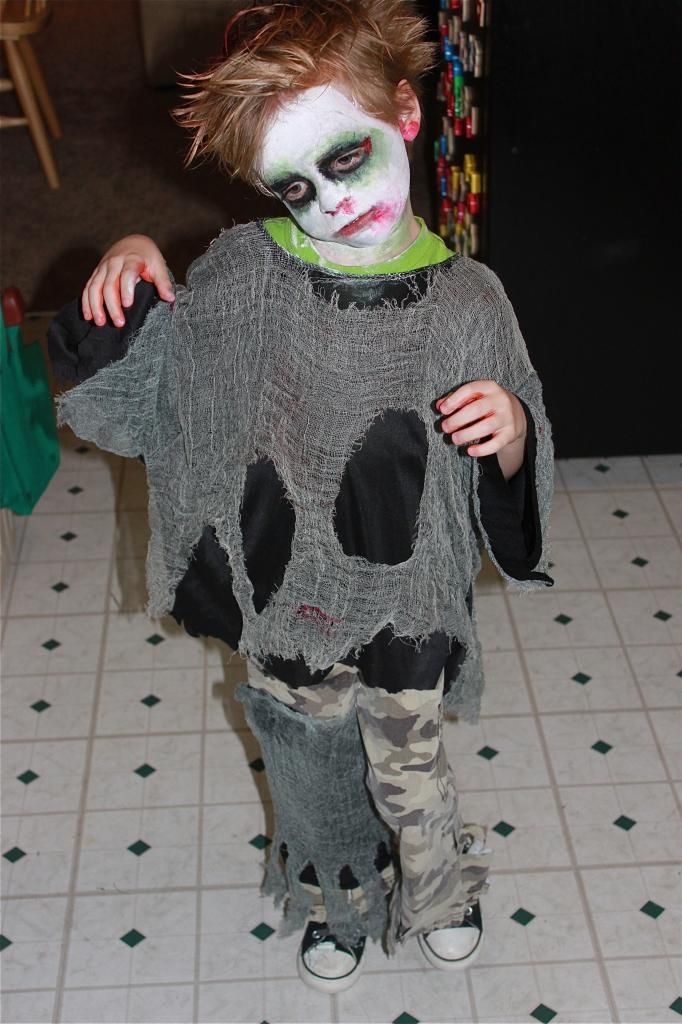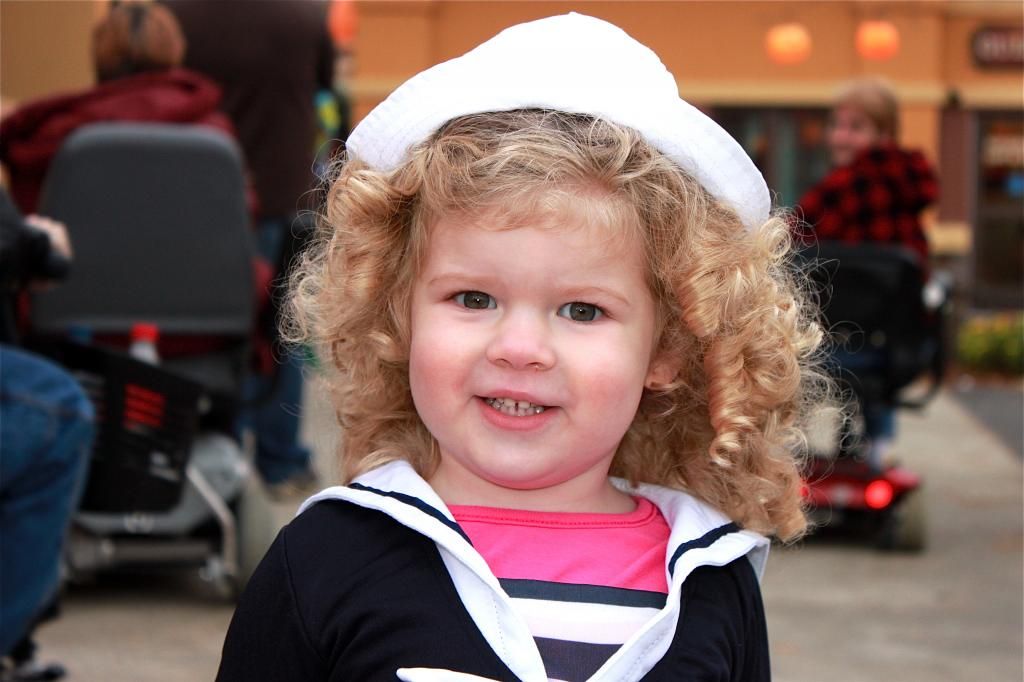 When we finally got to the zoo we met up with Shirley Temple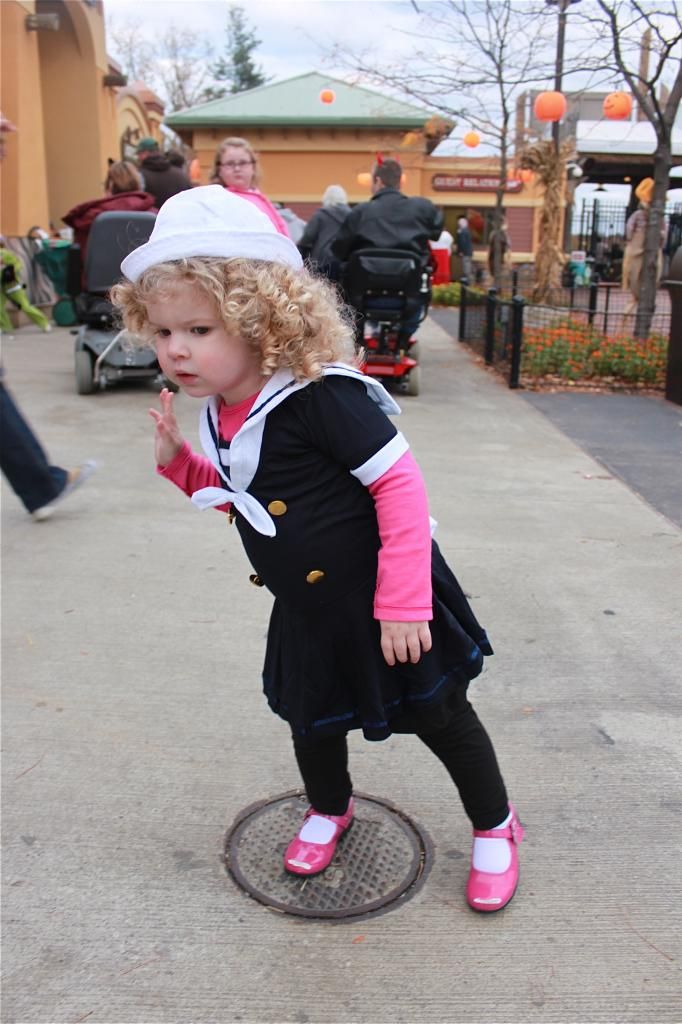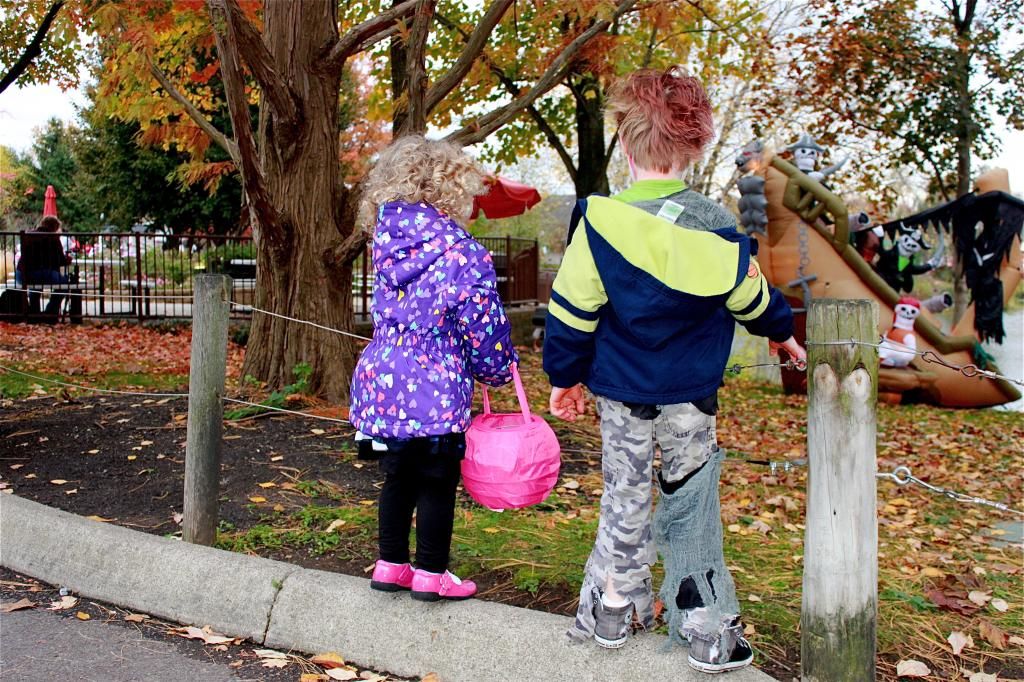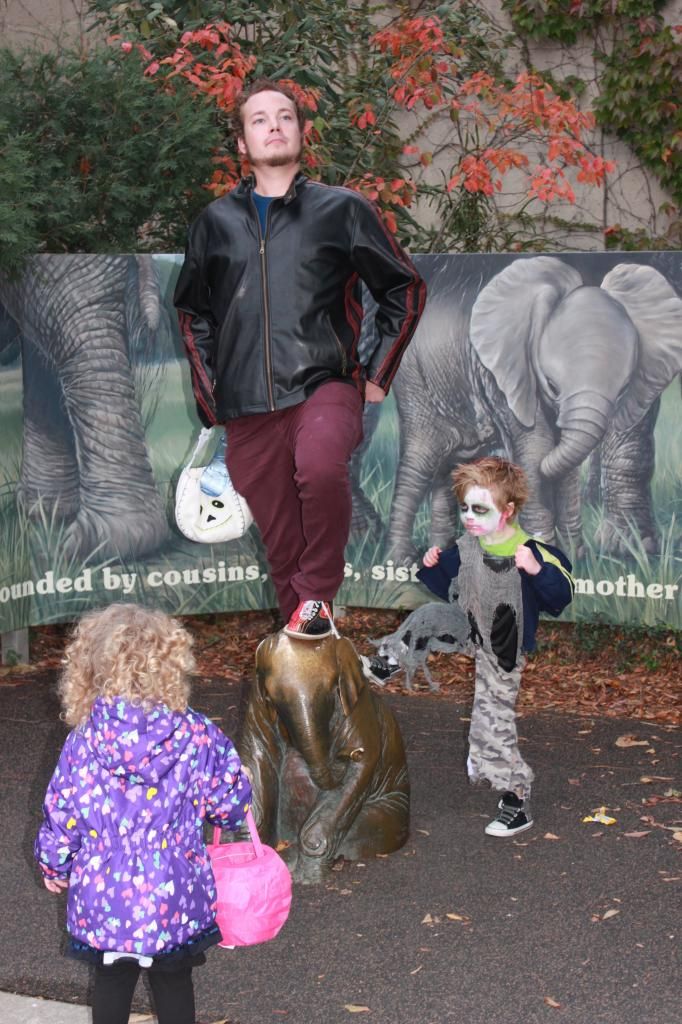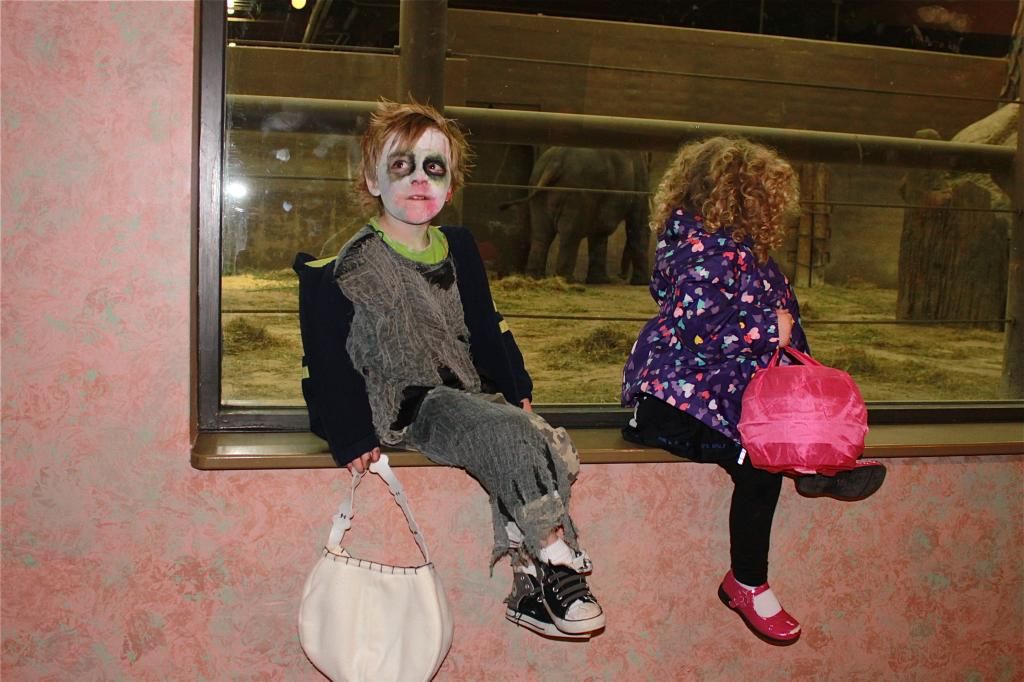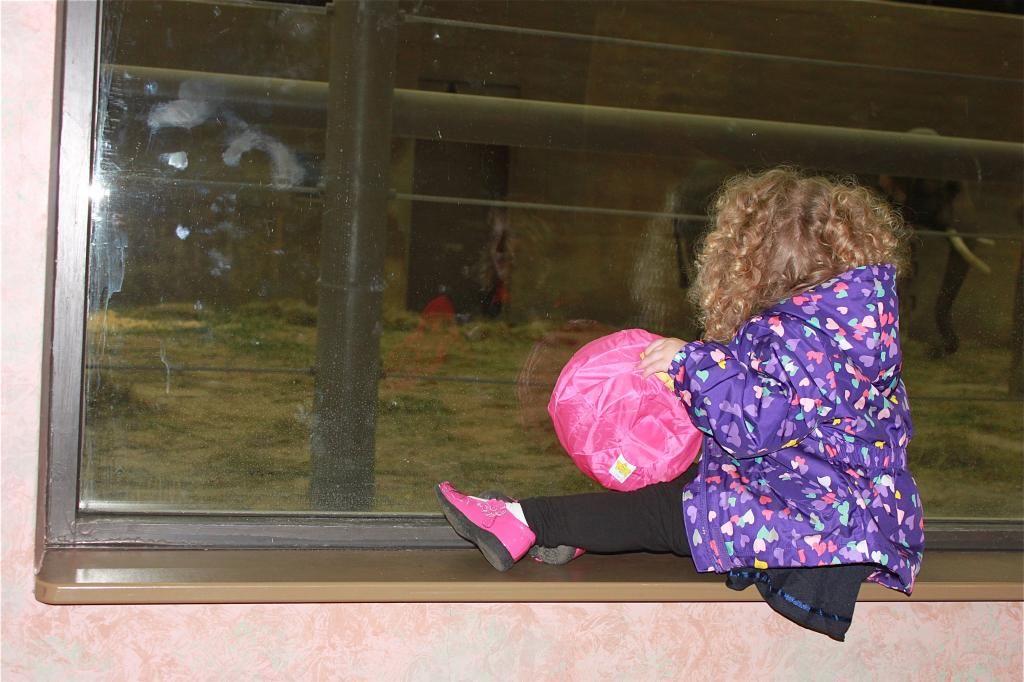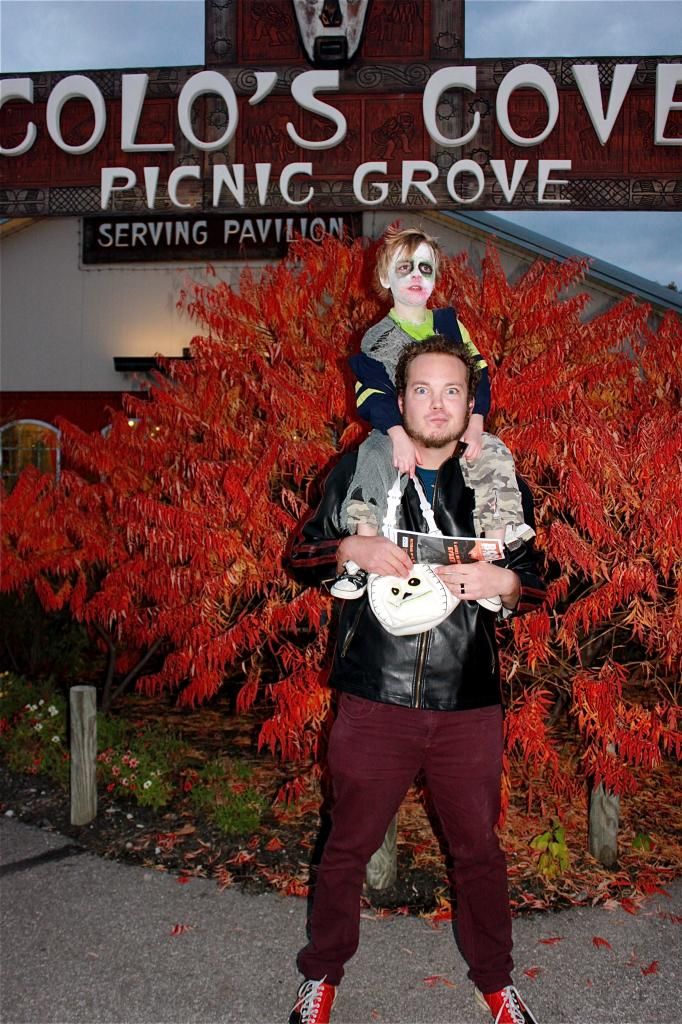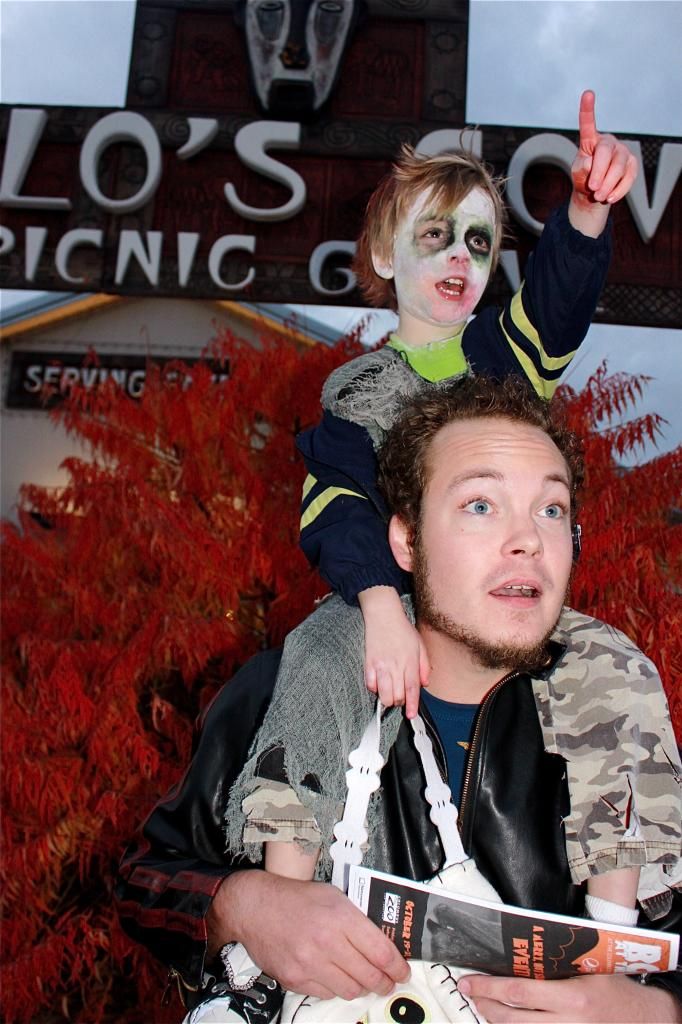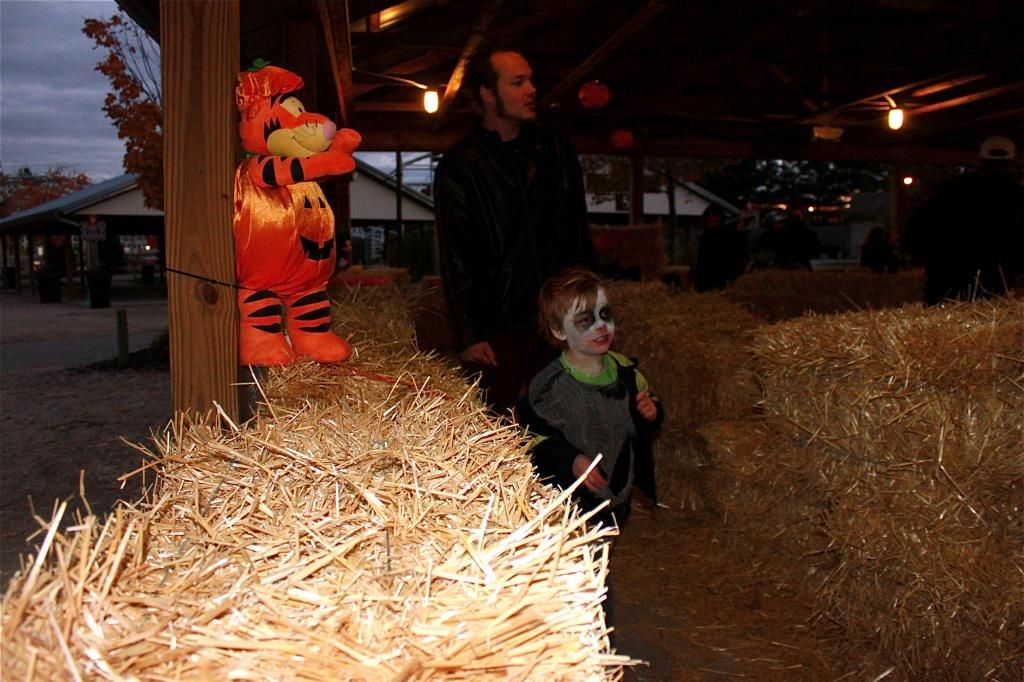 Haystack maze

Keith and Adry posing in front of the haunted house that Adry had us walk through like four times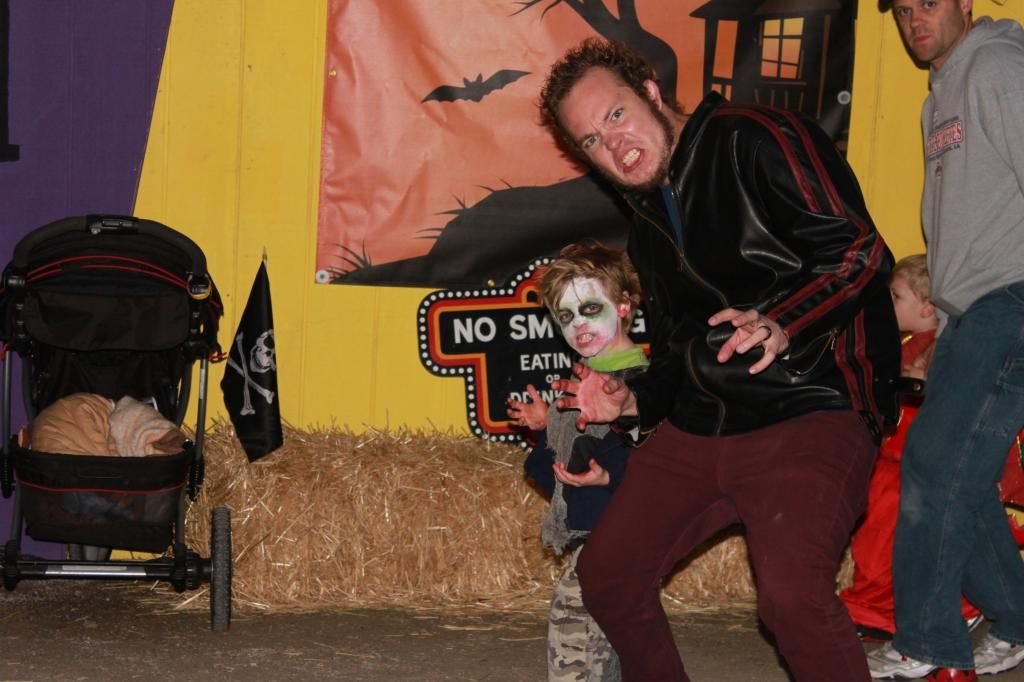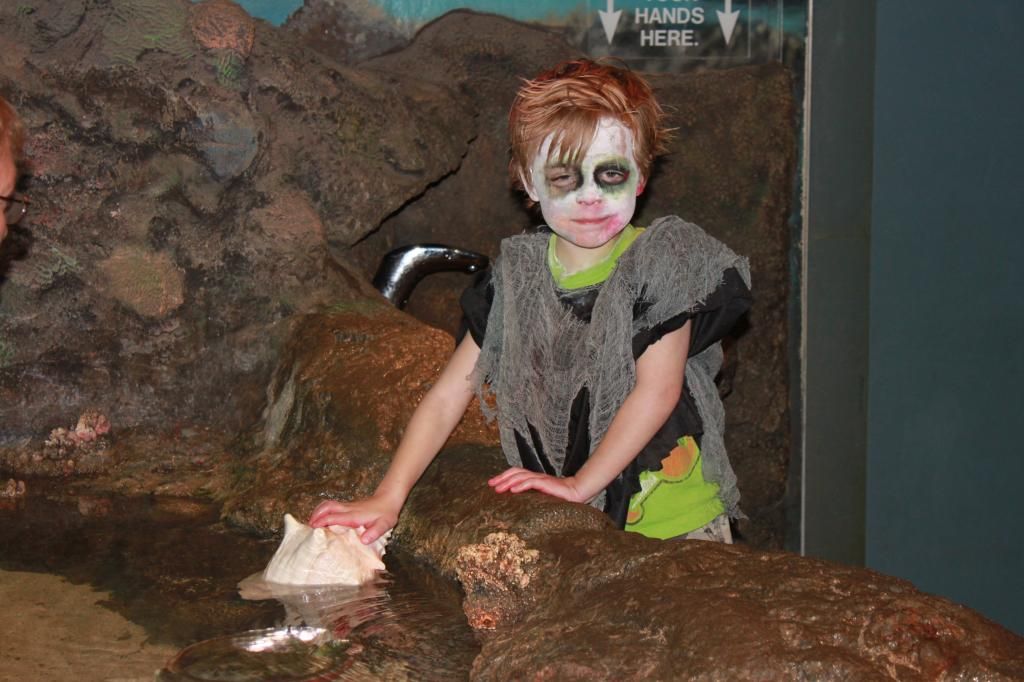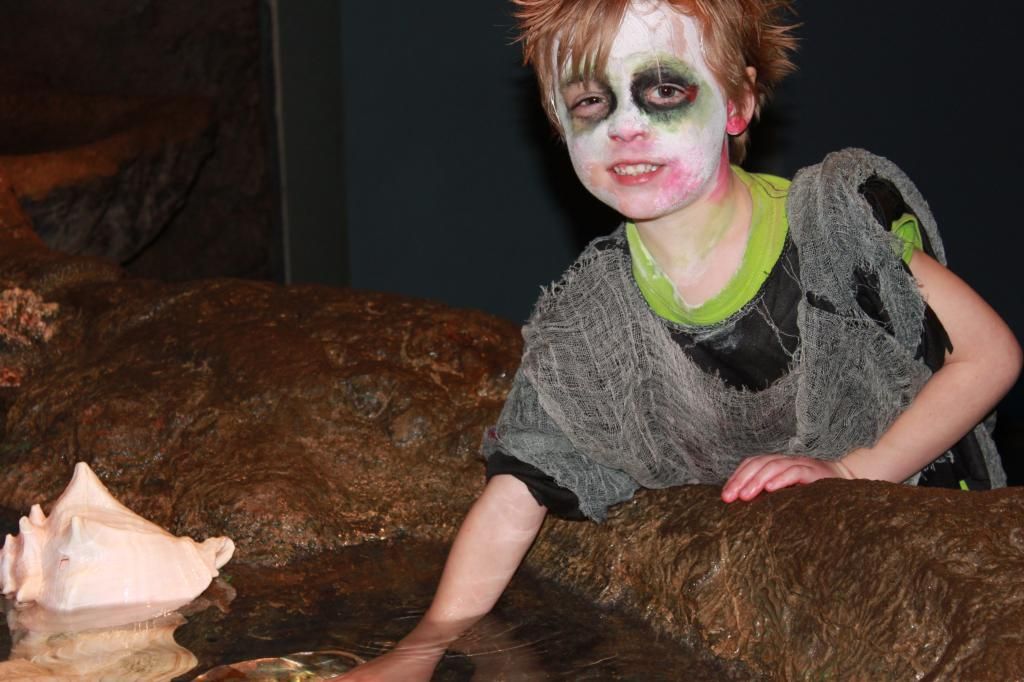 The manatee was hanging out right up against the glass! It was really cool.
Categories: Ciao Bella Vita : Daily Journal - Tag: adry, halloween, keith, vittoria