Trick or Treat 2012
November 10, 2012
All in all Adry had a pretty good Trick-or-Treat night. Keithy got him all dressed and ready to go before I got home from work.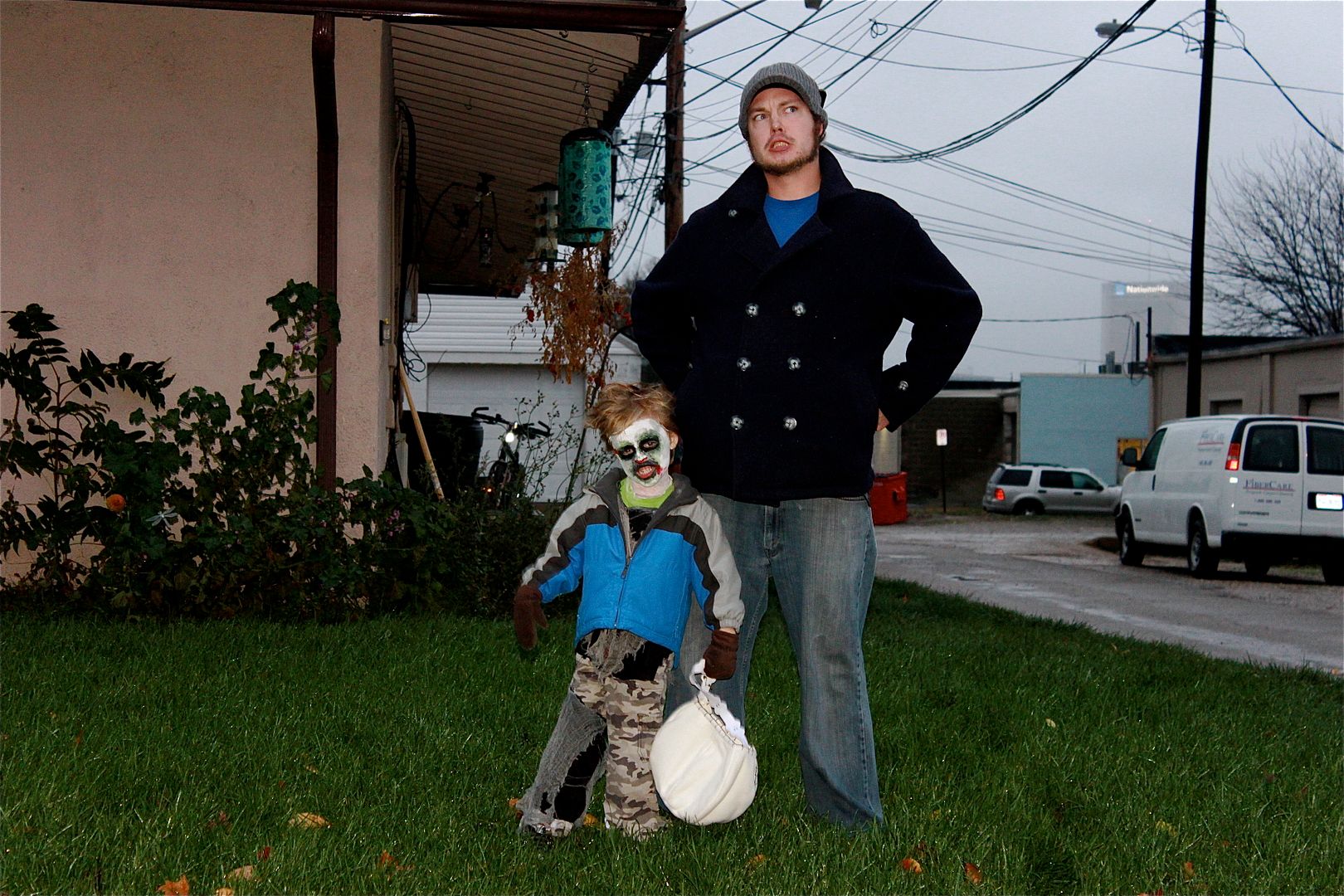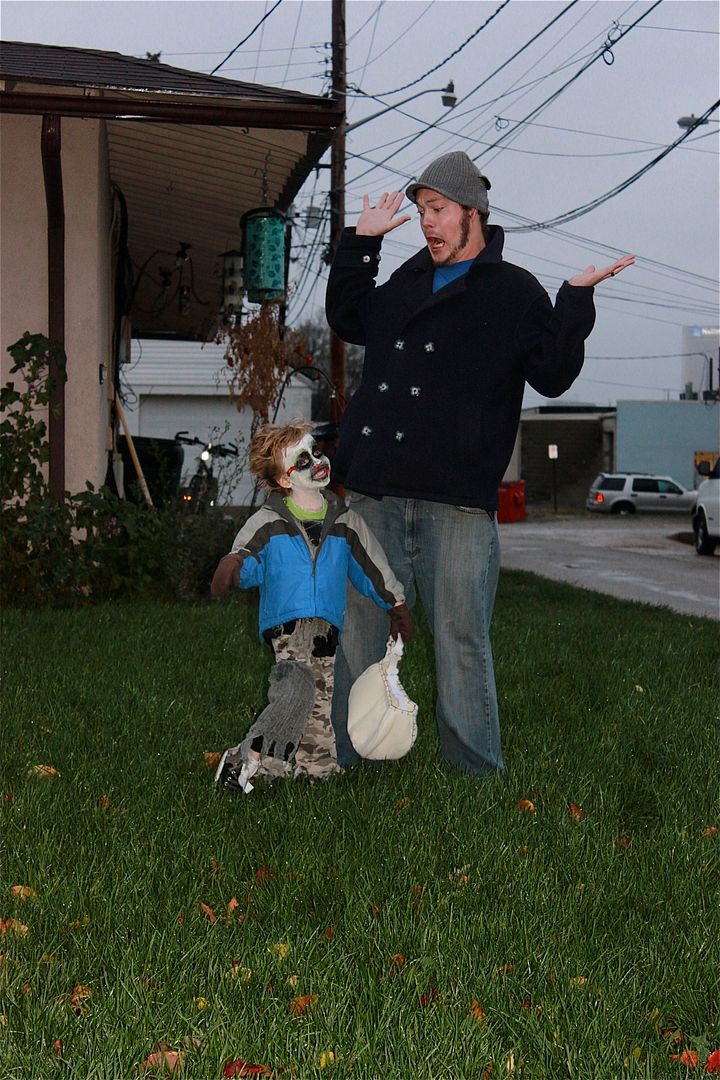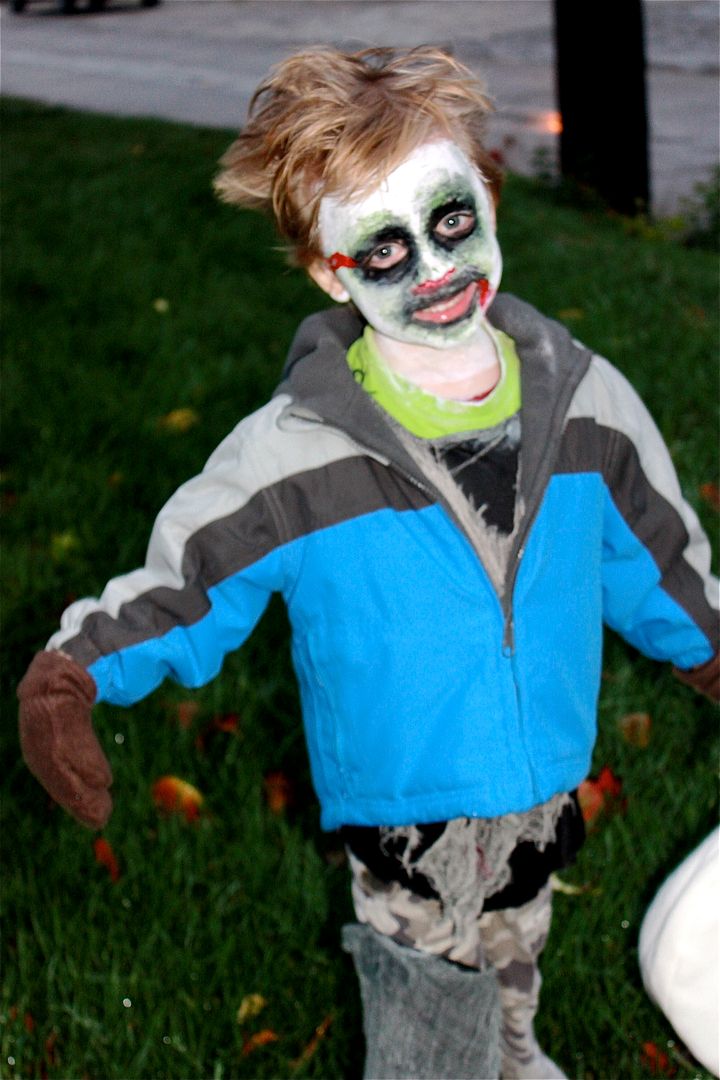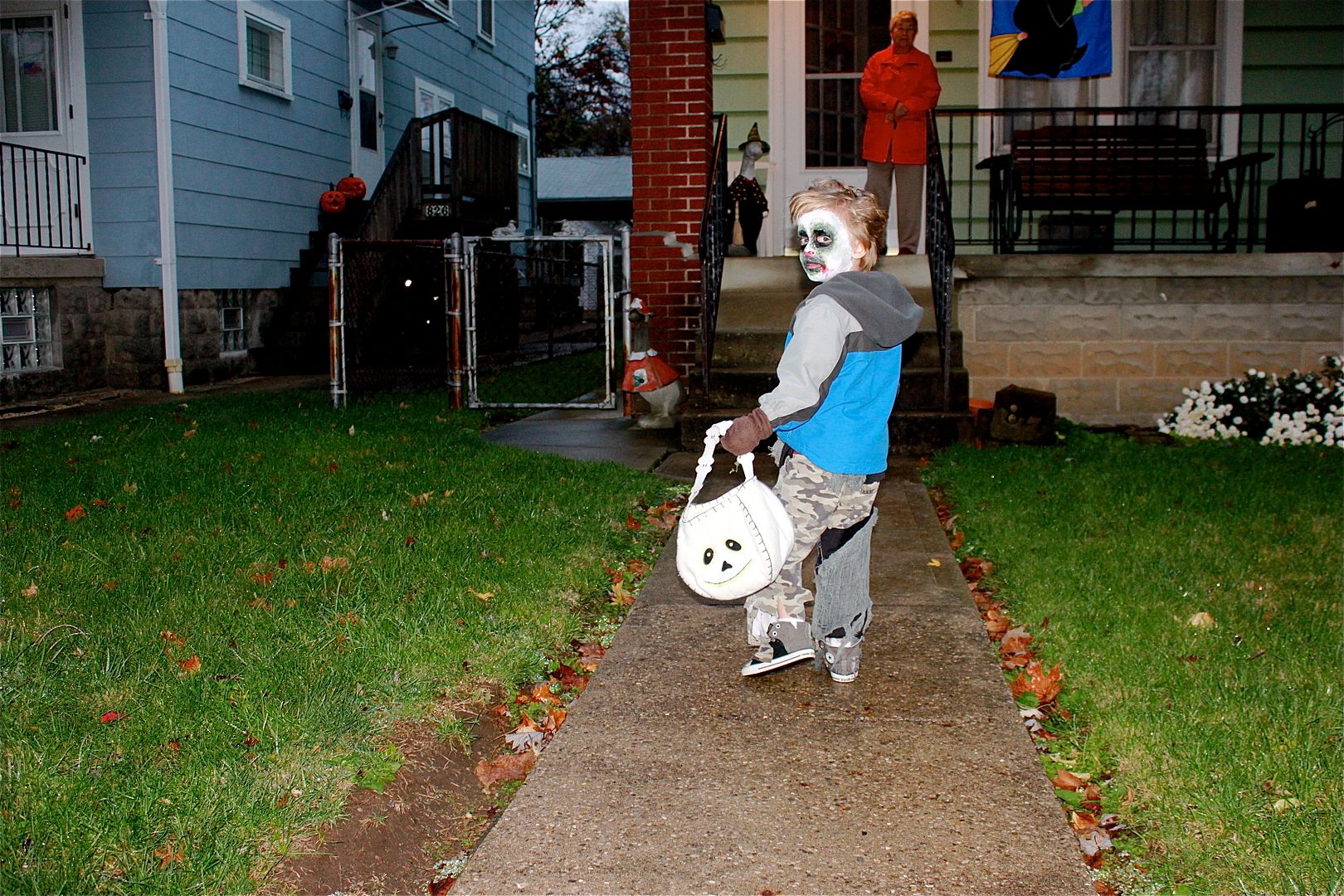 We started going door to door and things were going really great- Adry was proud of his costume, he was confident, he was saying 'trick or treat' and 'thank you', he was getting a good colection of candy… until about 3 houses in and he suddenly said, "I'm done! Let's go home!"
Jaw drop.
I tried my very best to encourage him to keep going and get more candy and check out all the cool costumes that the other trick-or-treaters were wearing! It took a lot out of me just to get him to do half a dozen more houses and walk up the street to see some of the neat Halloween stuff in the neighborhood. Keith even accused me of trying to live vicariously through my kid. I was all "NUH UH! Do you know how many children would love to be Adry right now! They are sitting inside all sad and alone and missing out on great memories and childhood experiences because their parents won't let them be evil n stuff. I'm just trying to make sure Adry won't regret not getting as much candy as possible!" (And maaaaybe I also love holidays and want Adry to love them as much as I do. Haha.What?)
Anyway, I gave in after we finished our street and we headed back to the house where our next door neighbor so generously filled Adry's mostly empty candy bag with several handfuls of candy. (Thanks, good neighbor!) And we headed to the Grandview Community Center Halloween Party and Costume Contest where Adry was given a $25 saving account prize.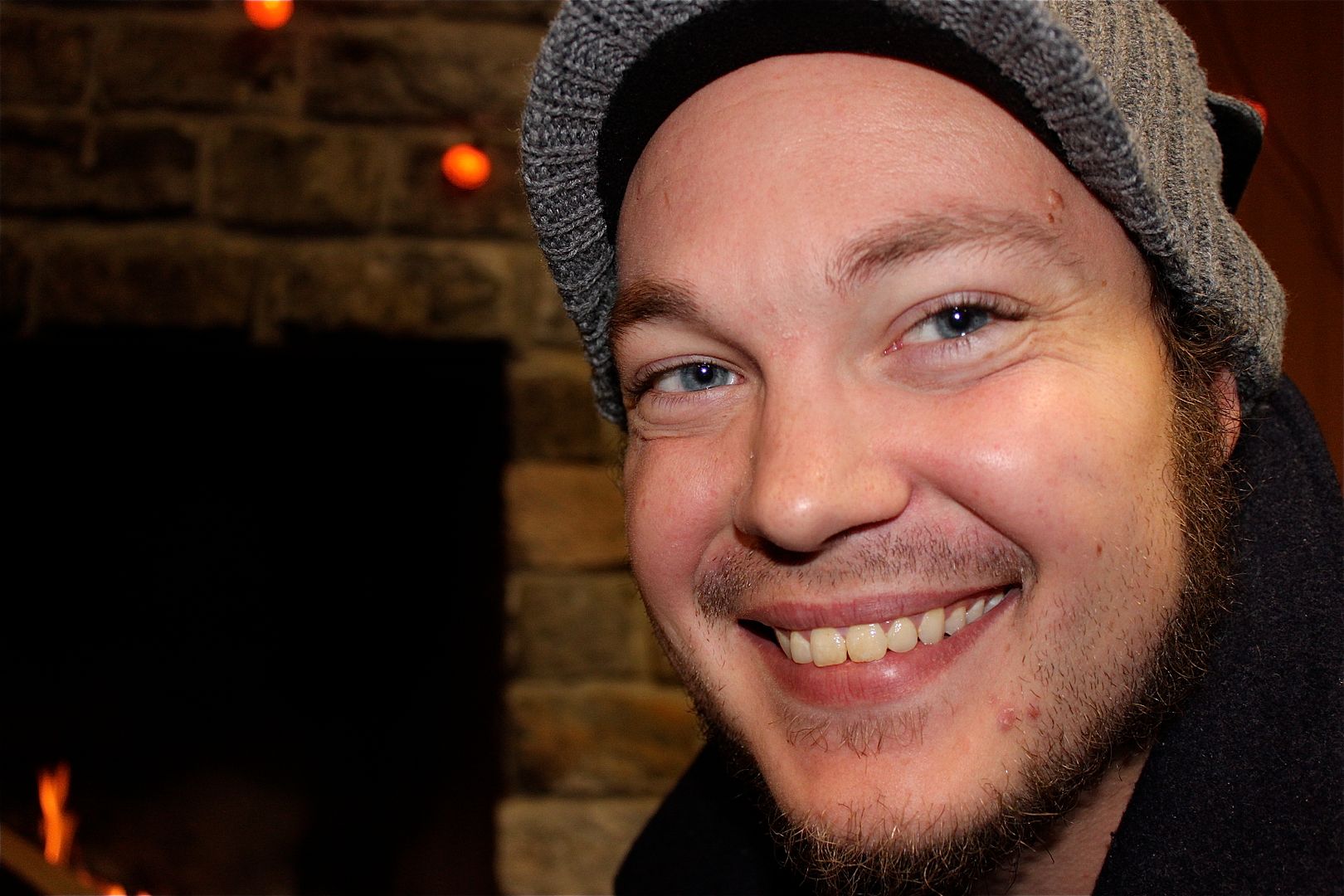 Keithy was proud stepdad 😉
We spent the rest of the night eating free goodies and sitting by a fire watching Adry have a lot of fun with the other kids at the party.
Categories: Ciao Bella Vita : Daily Journal - Tag: adry, halloween, keith