Mom & Dad Surprise 50th Birthday and 30th Wedding Anniversary Bash- Part 1 of 2
November 10, 2012
Several years ago Matt, J, and I had the idea to throw a surprise bash to celebrate our parents. We decided to do a combo over-the-hill and 30th anniversary party because we figured that'd be a big year for both of them. We chose a date right in between their 50th birthdays.
My dad-in-law was able to reserve the basement of his church for us, and Matt and I invited everyone we thought had loved and cared for my parents over the years and watched them  grow from dating teenagers to grandparents. I ordered food and cake and collected a bunch of decorations, and Matt put together music and video for the occasion. On the day of we got to the church to set the place up. After most of our work was done Rebecca drove J back home to mom and dad to "bum a ride" to what my parents thought was Keith's birthday party… J was in charge of making sure Mom and Dad didn't get there too late or too early, and kept us informed on their whereabouts.  (The three of us make a great team, I must say. High Fives to my awesome brothers.)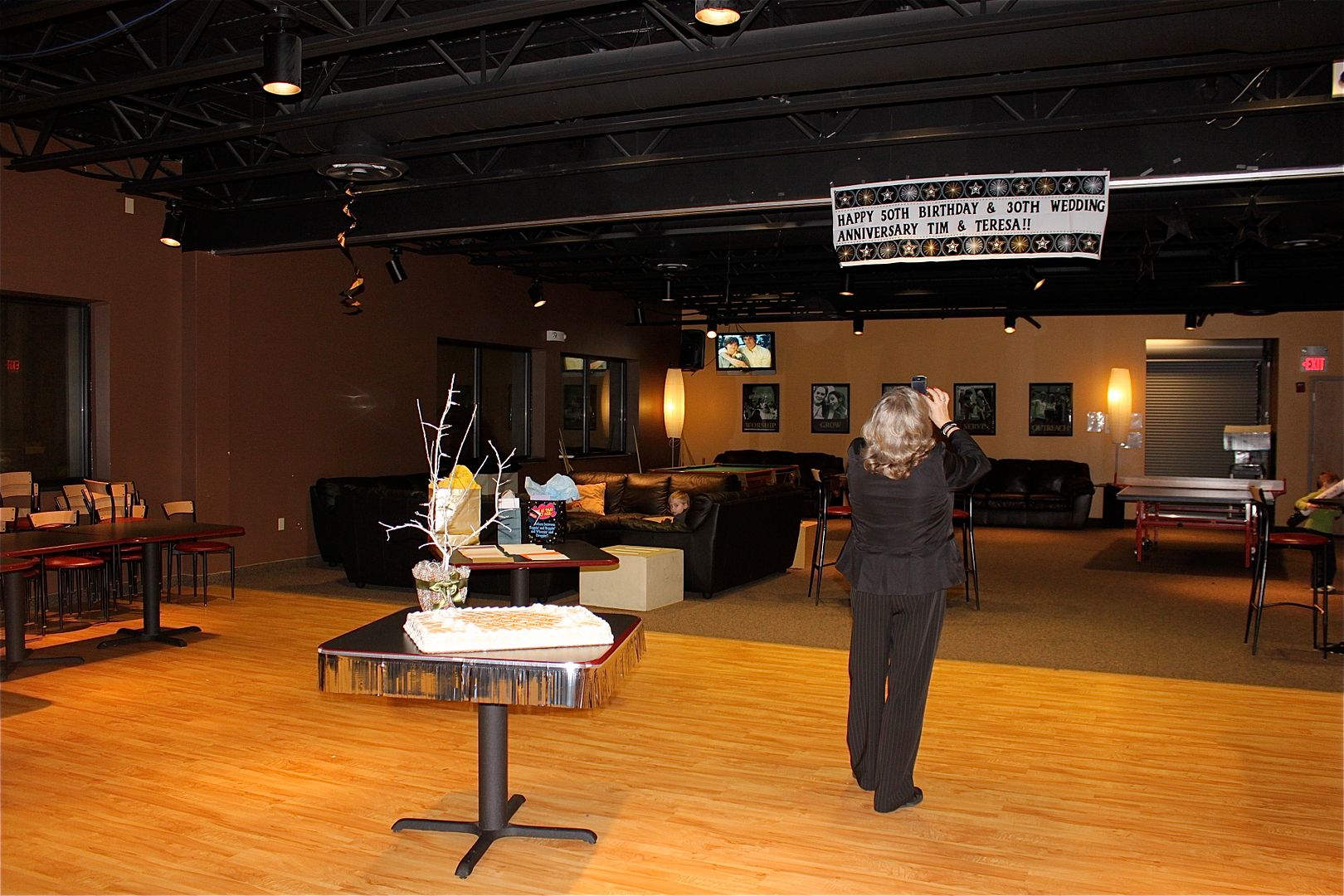 So Matt and I gathered the crowd to one side of the basement and when Mom and Dad walked inside (with a birthday present for Keith in tow lol) everyone yelled 'SURPRISE!' of course. And they were. Totally surprised. (Or at least they acted like it.)
Matt and I presented Mom with a lovely over-the-hill boa and Dad with an inflatable walking cane, and then everyone dug in to the hundreds of pounds worth of city BBQ Matt and I bought (which we pretty much ran out of by the end of the night. It was yummy) as well as the delicious salad Mom-in-law made.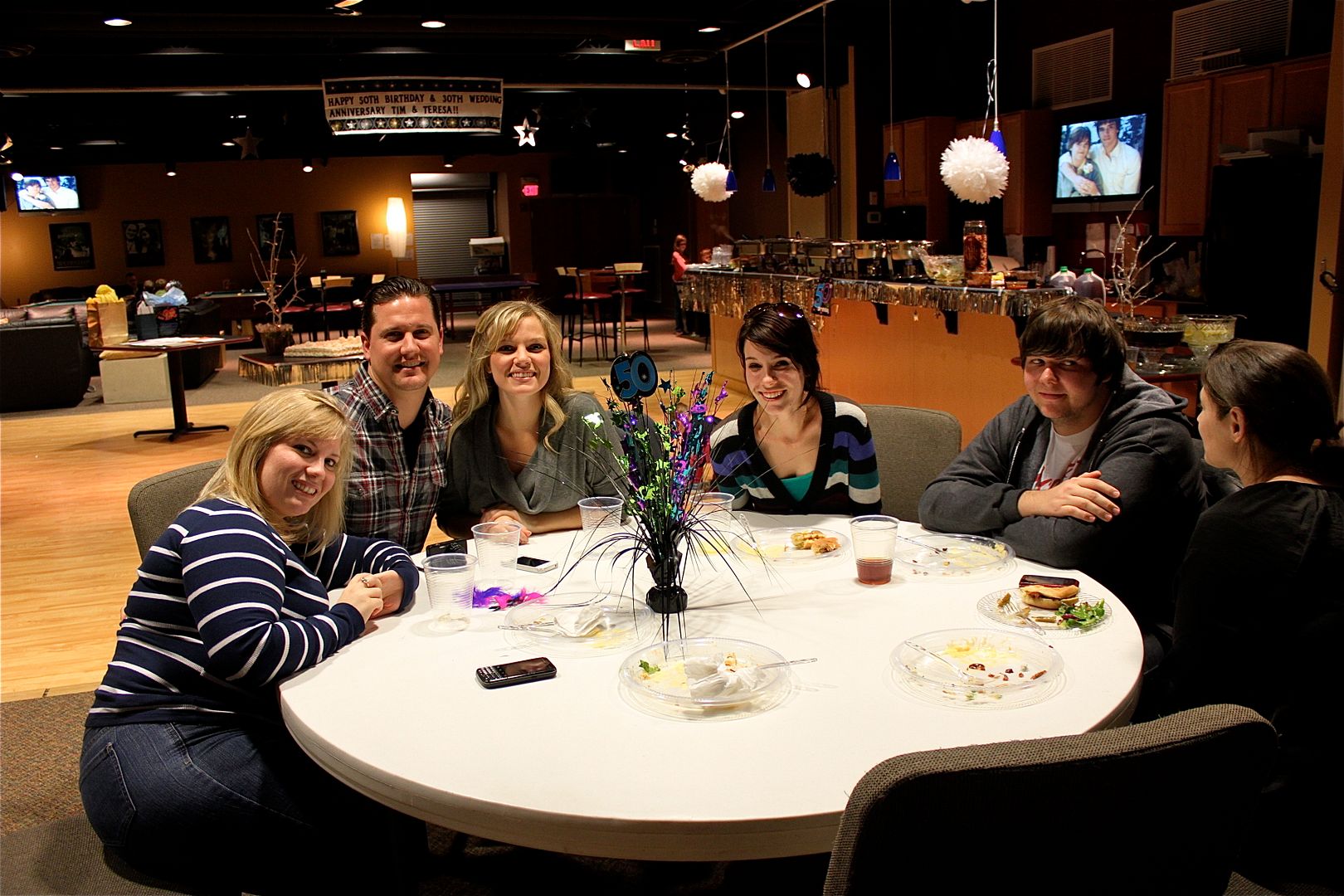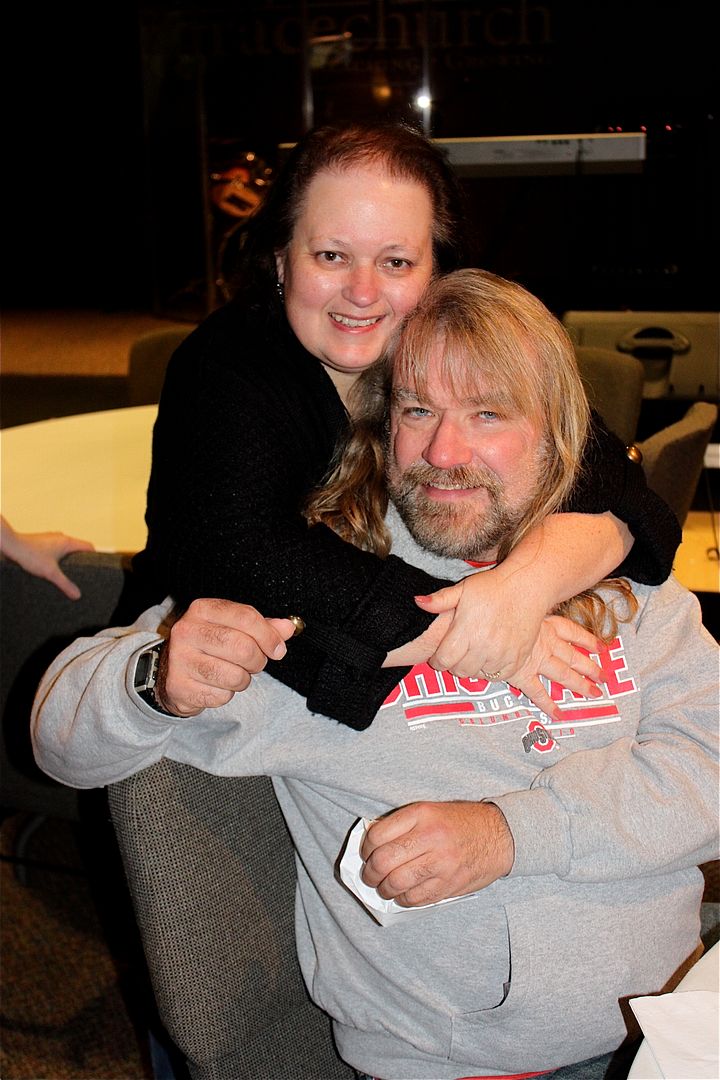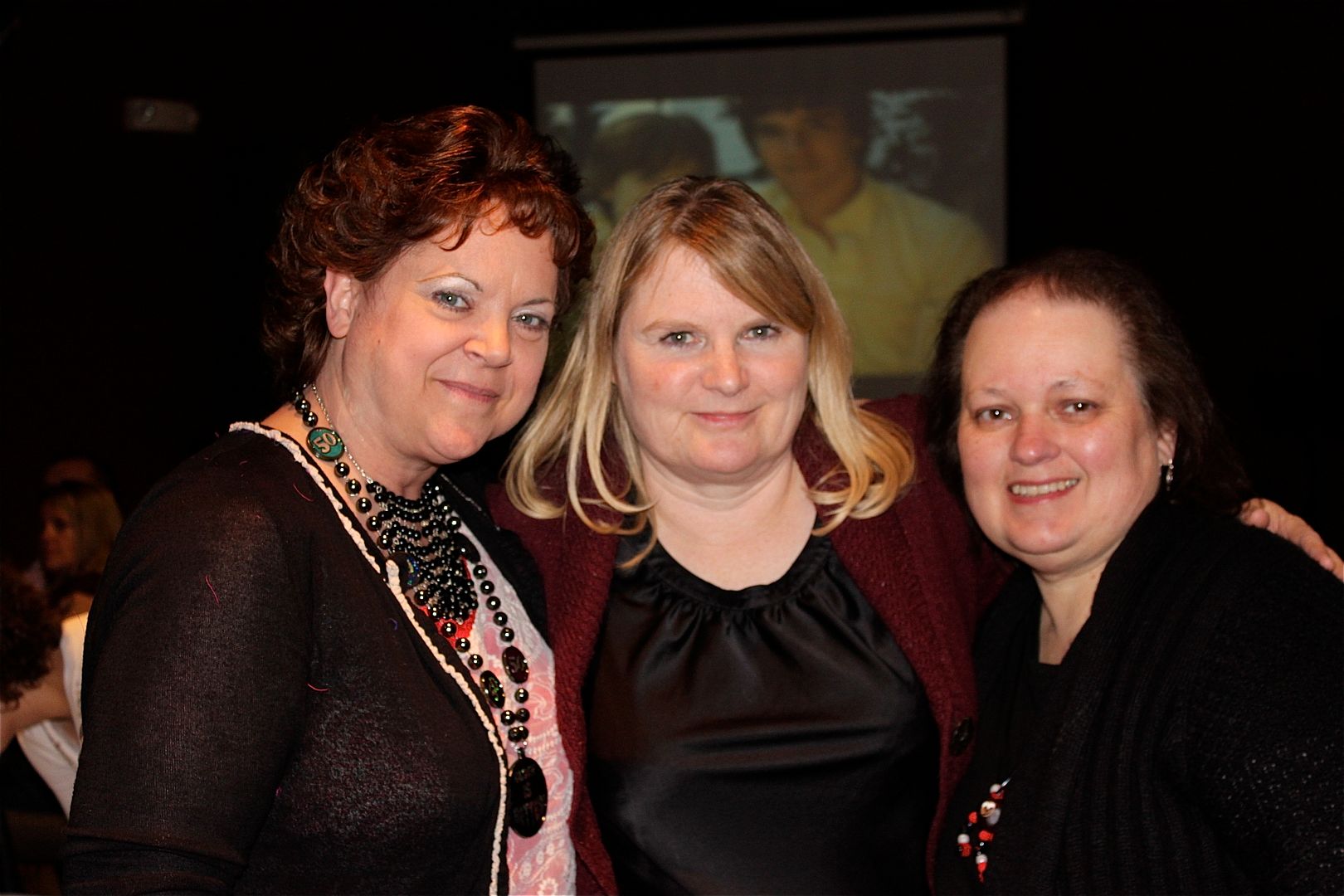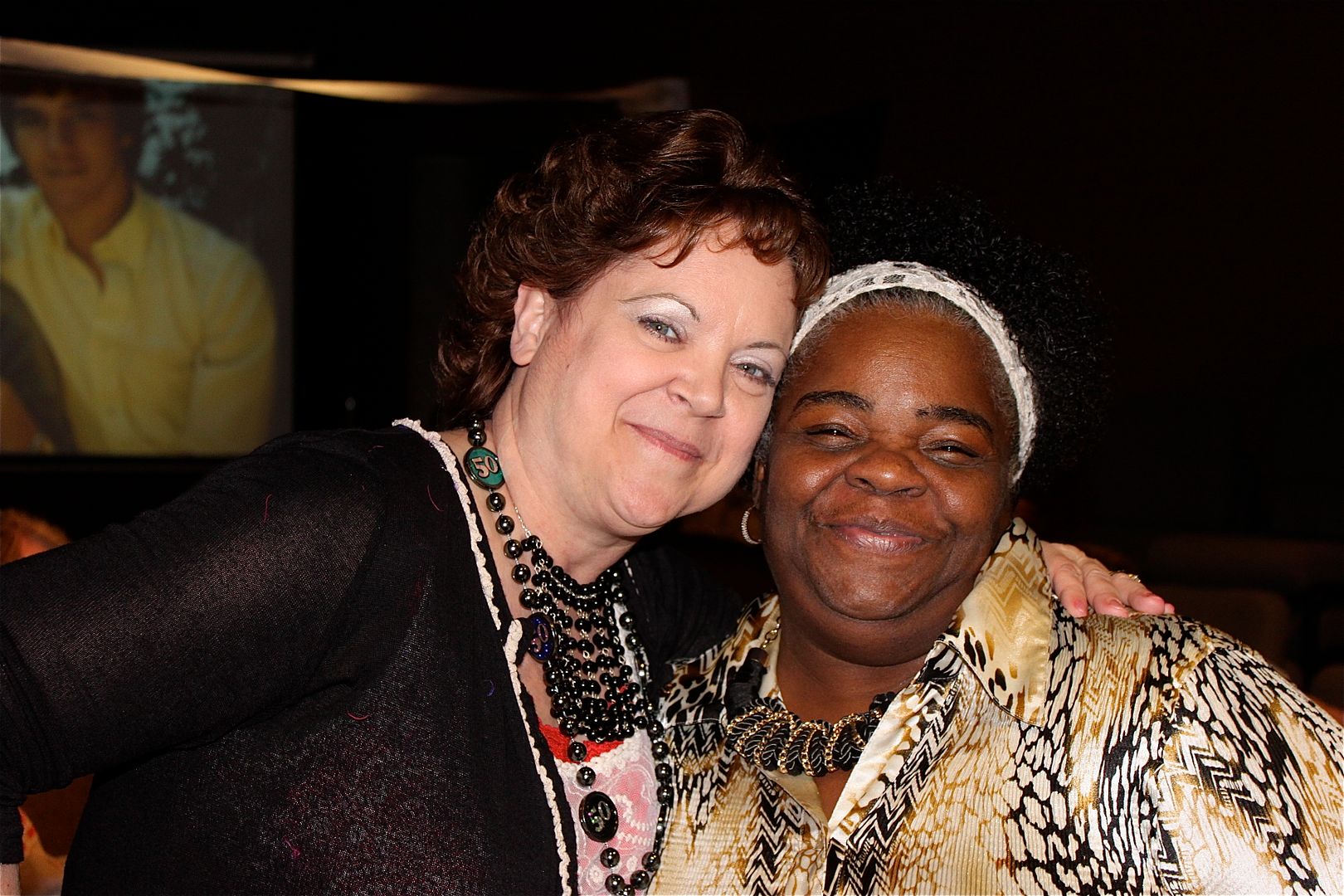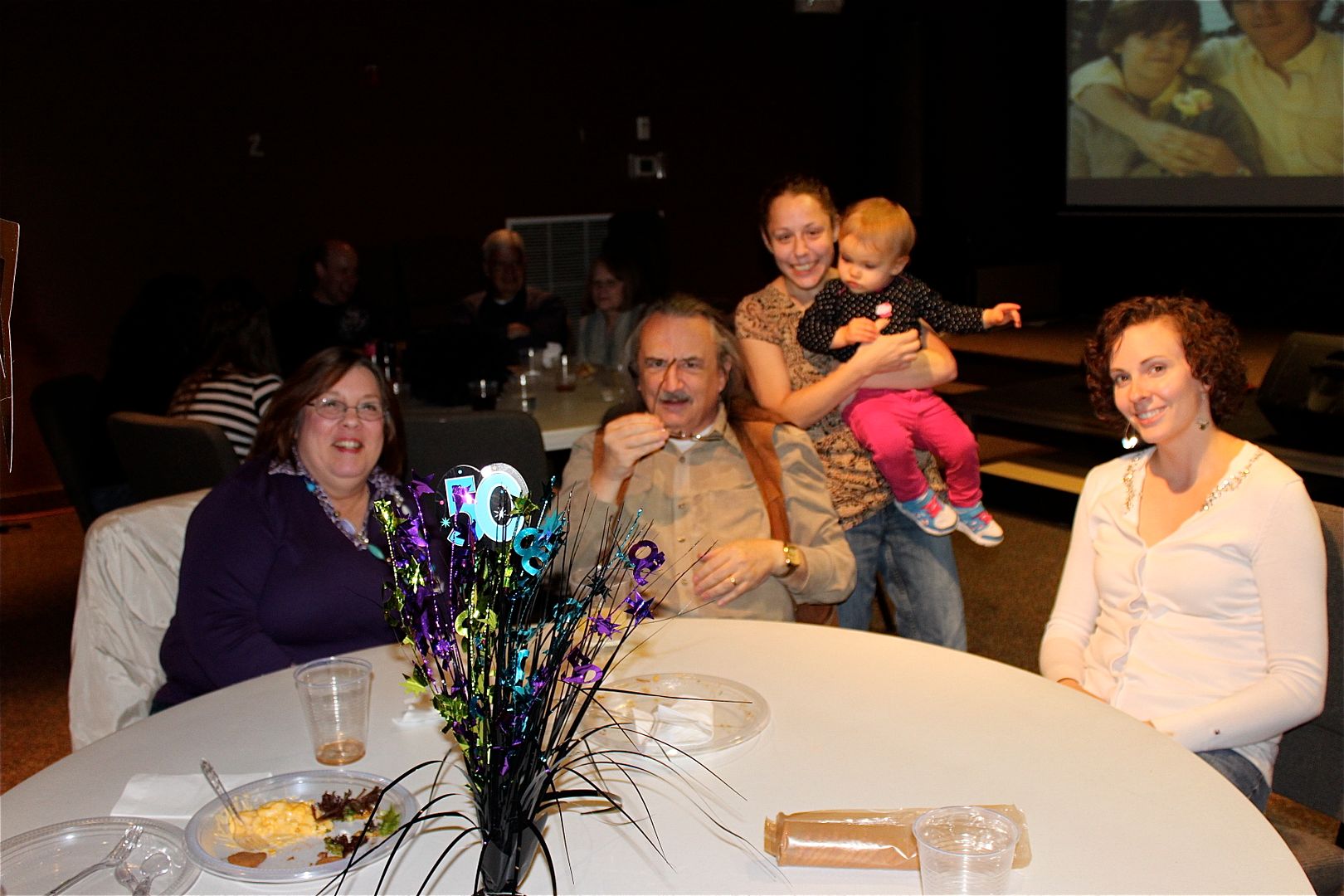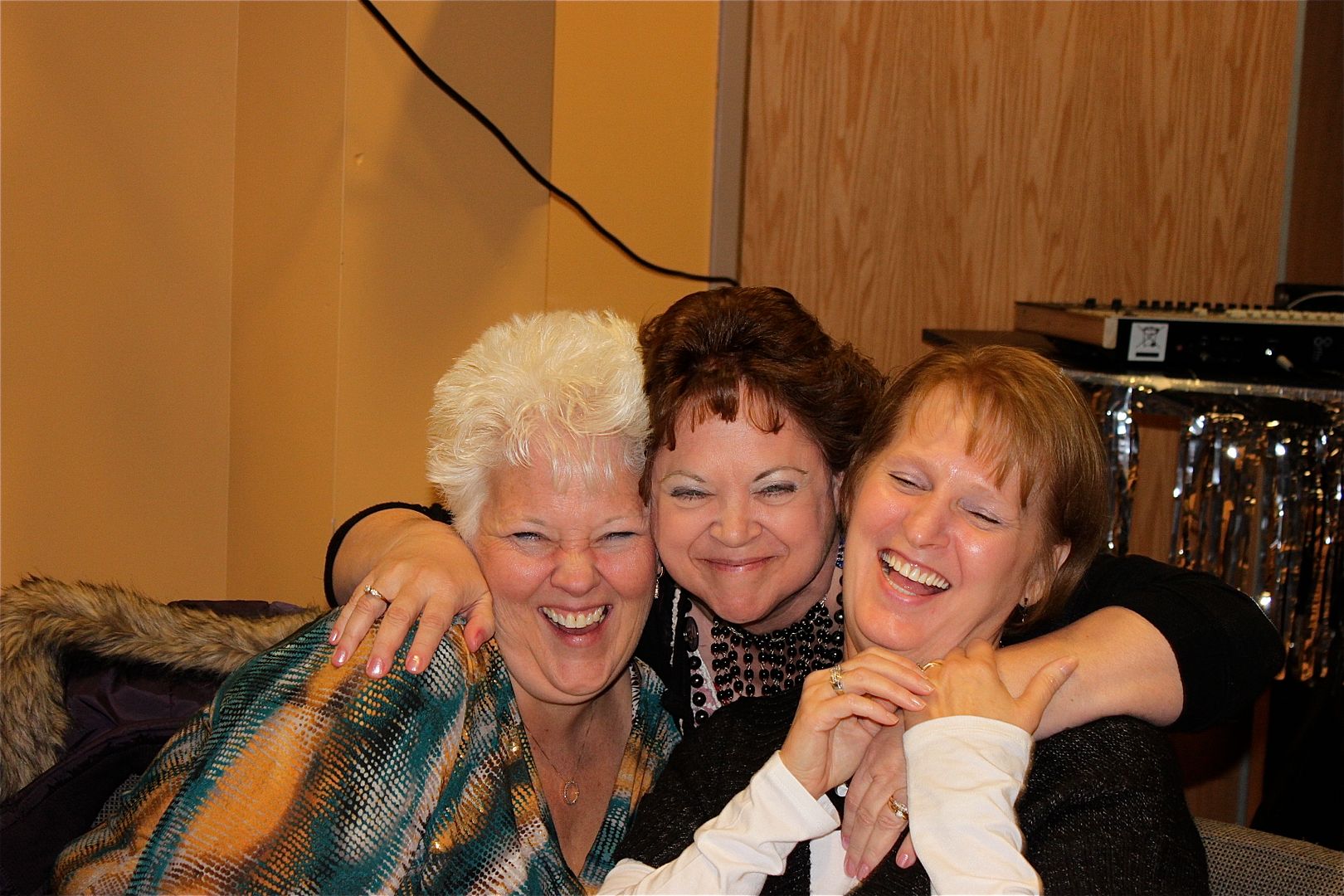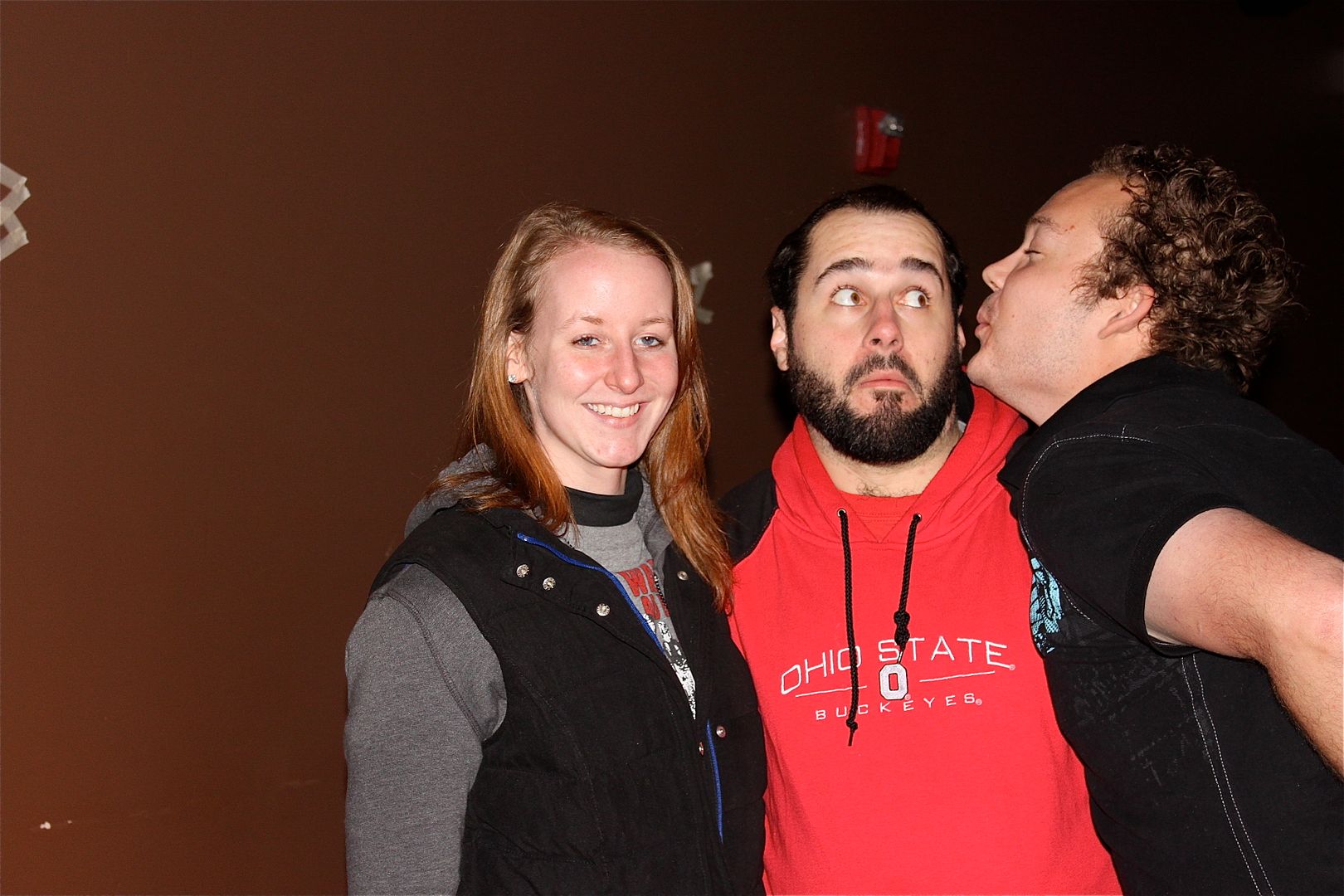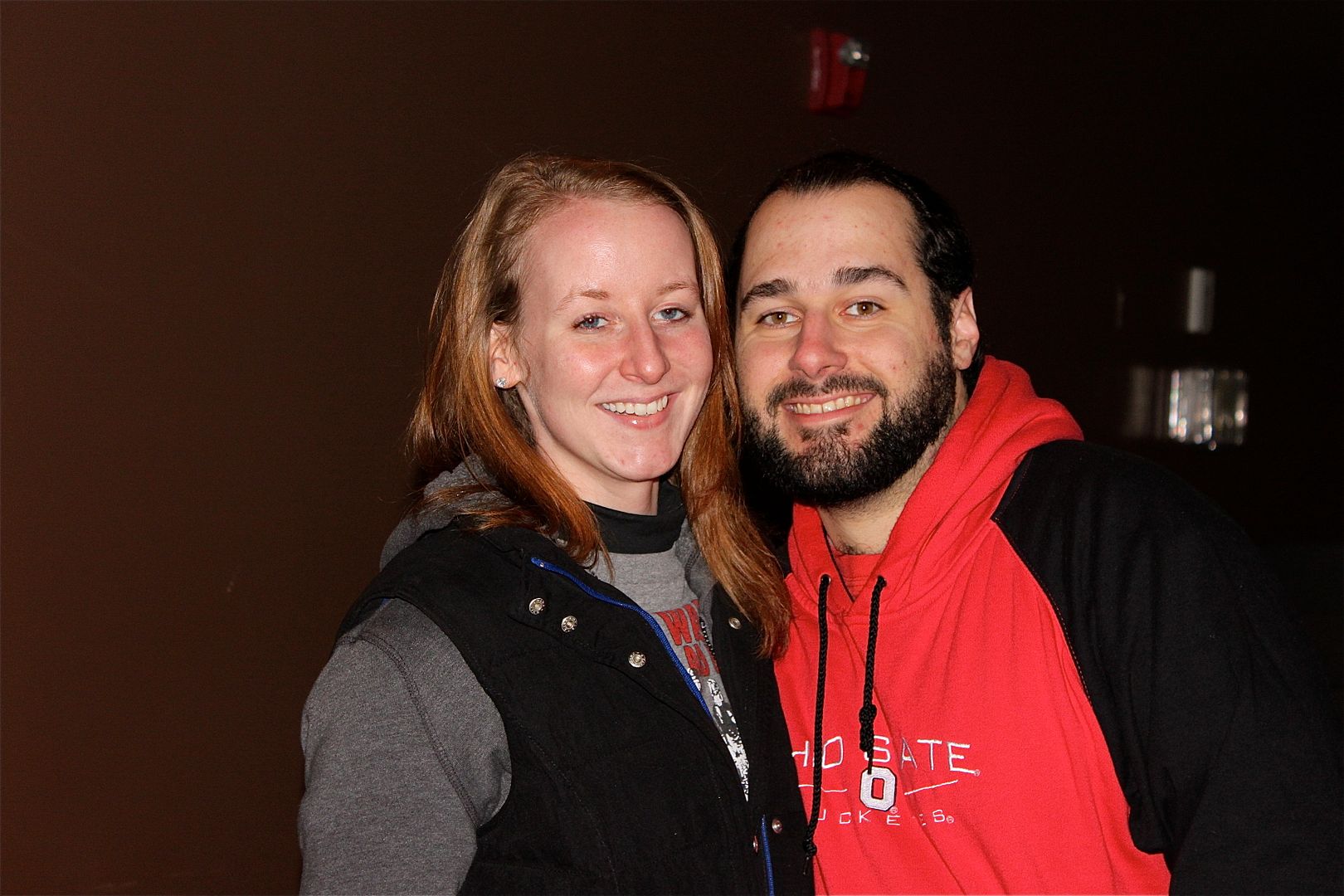 <3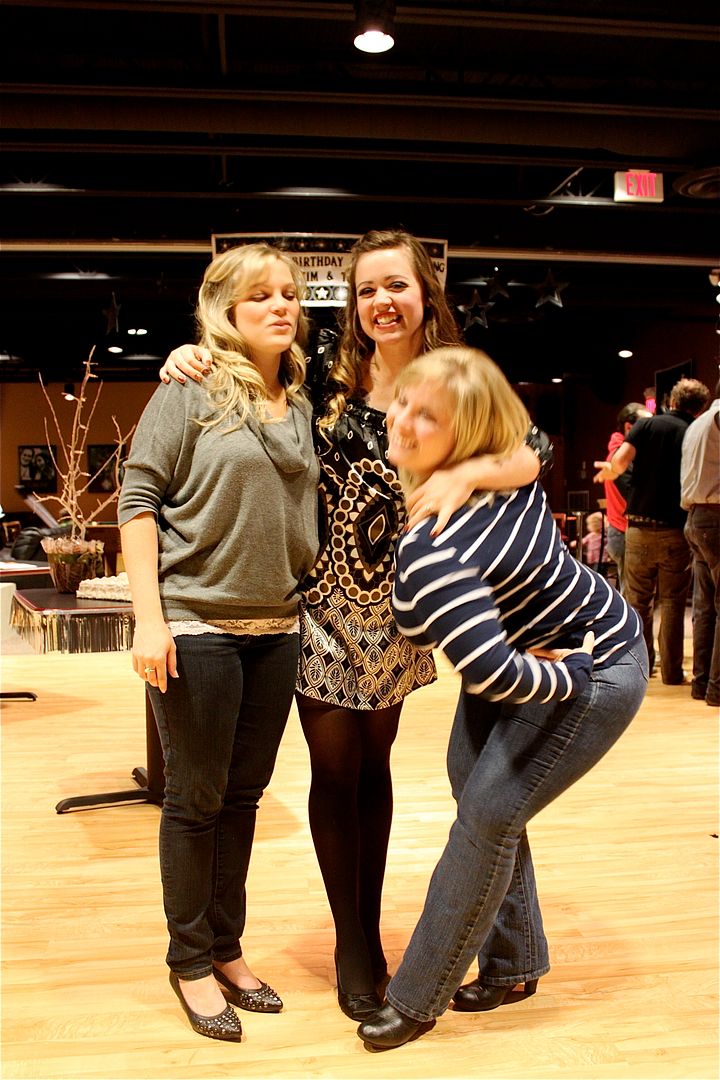 Being silly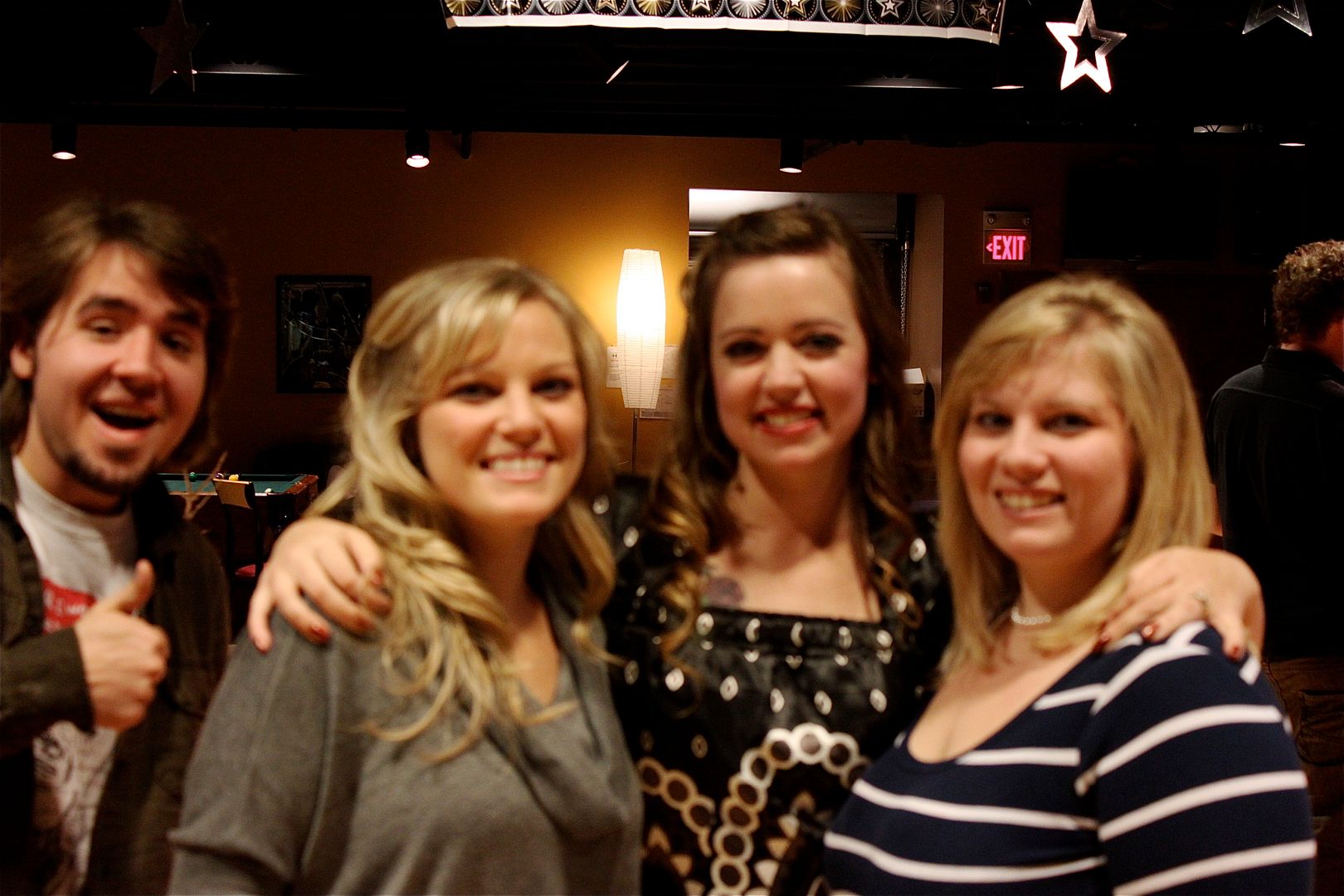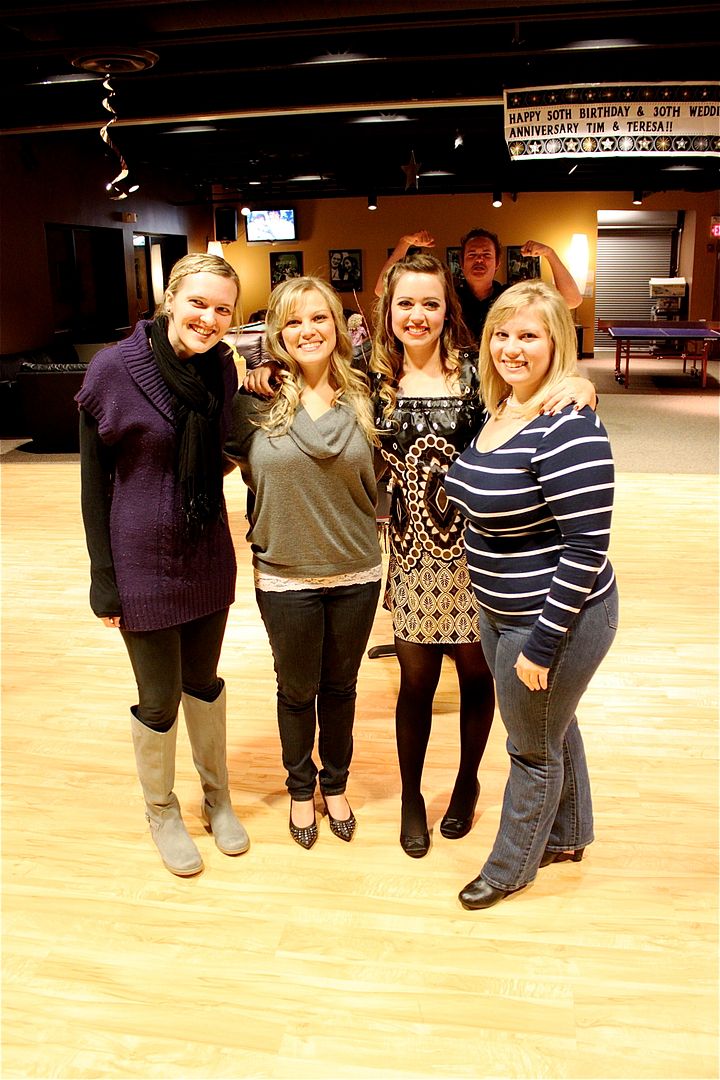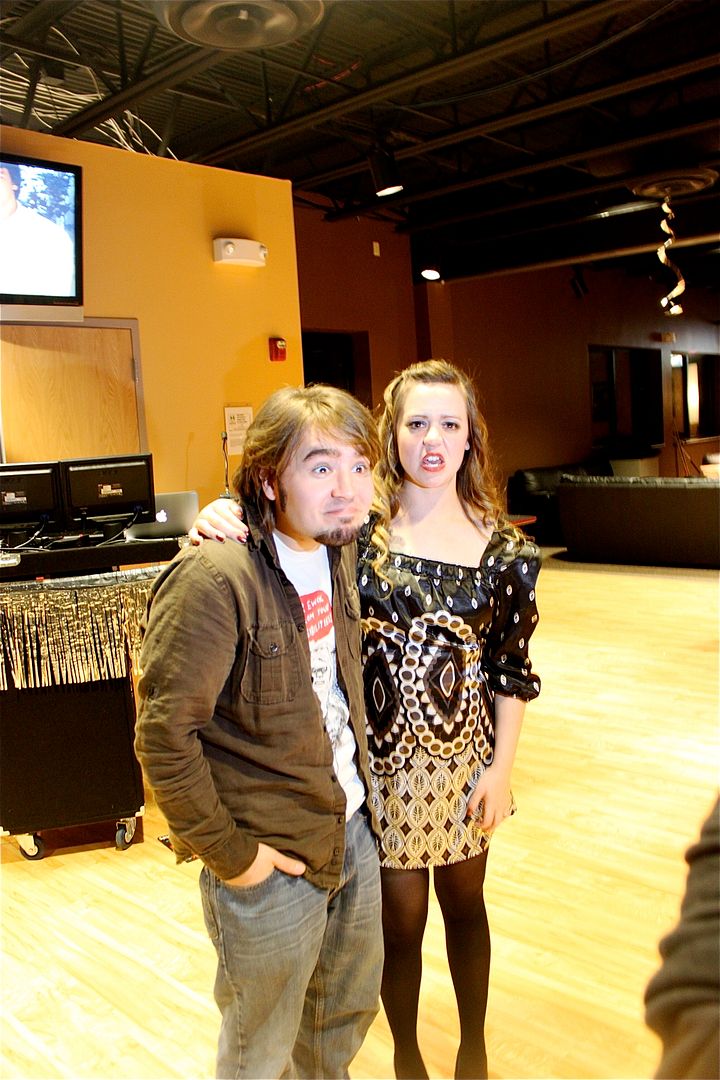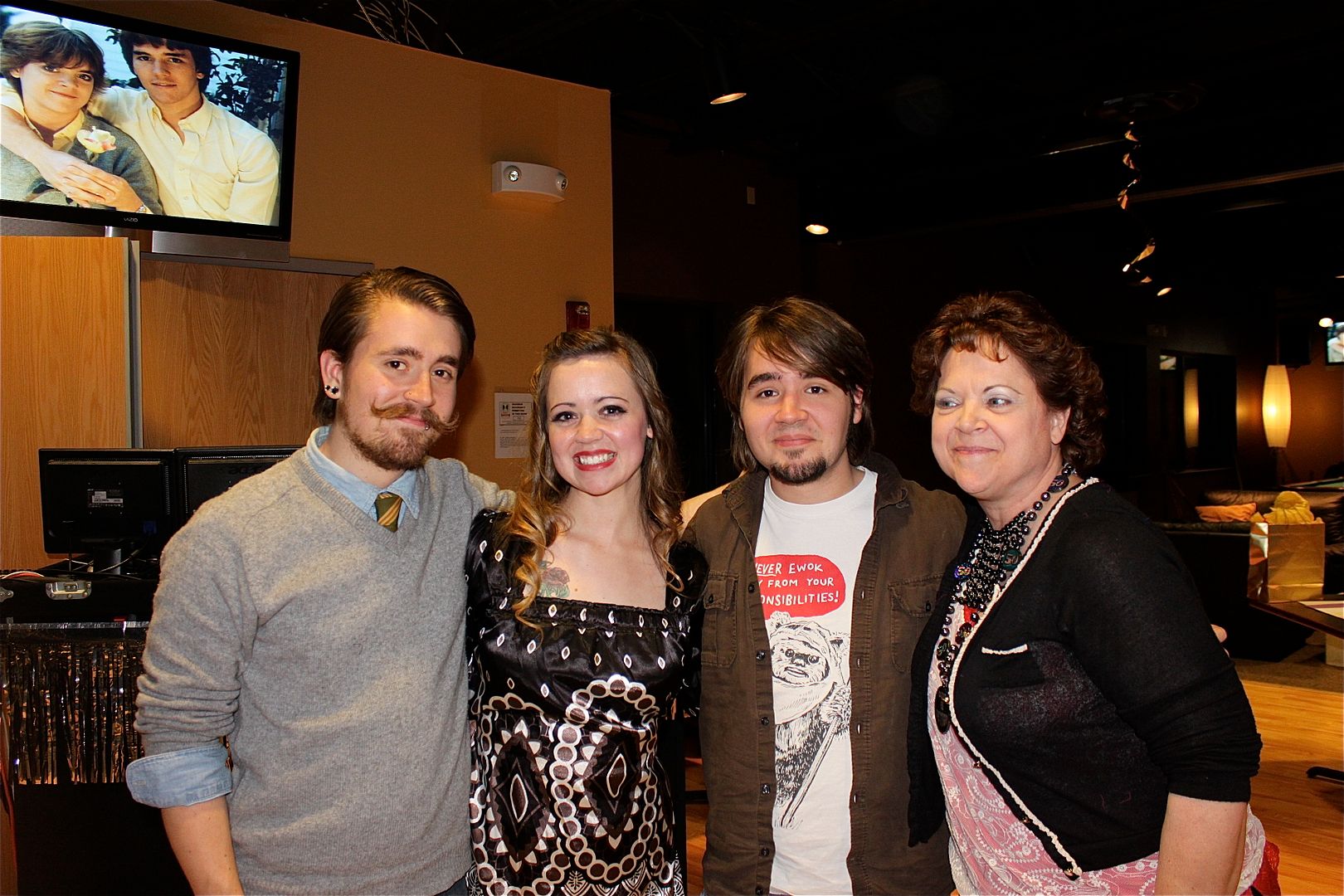 Mom and her kids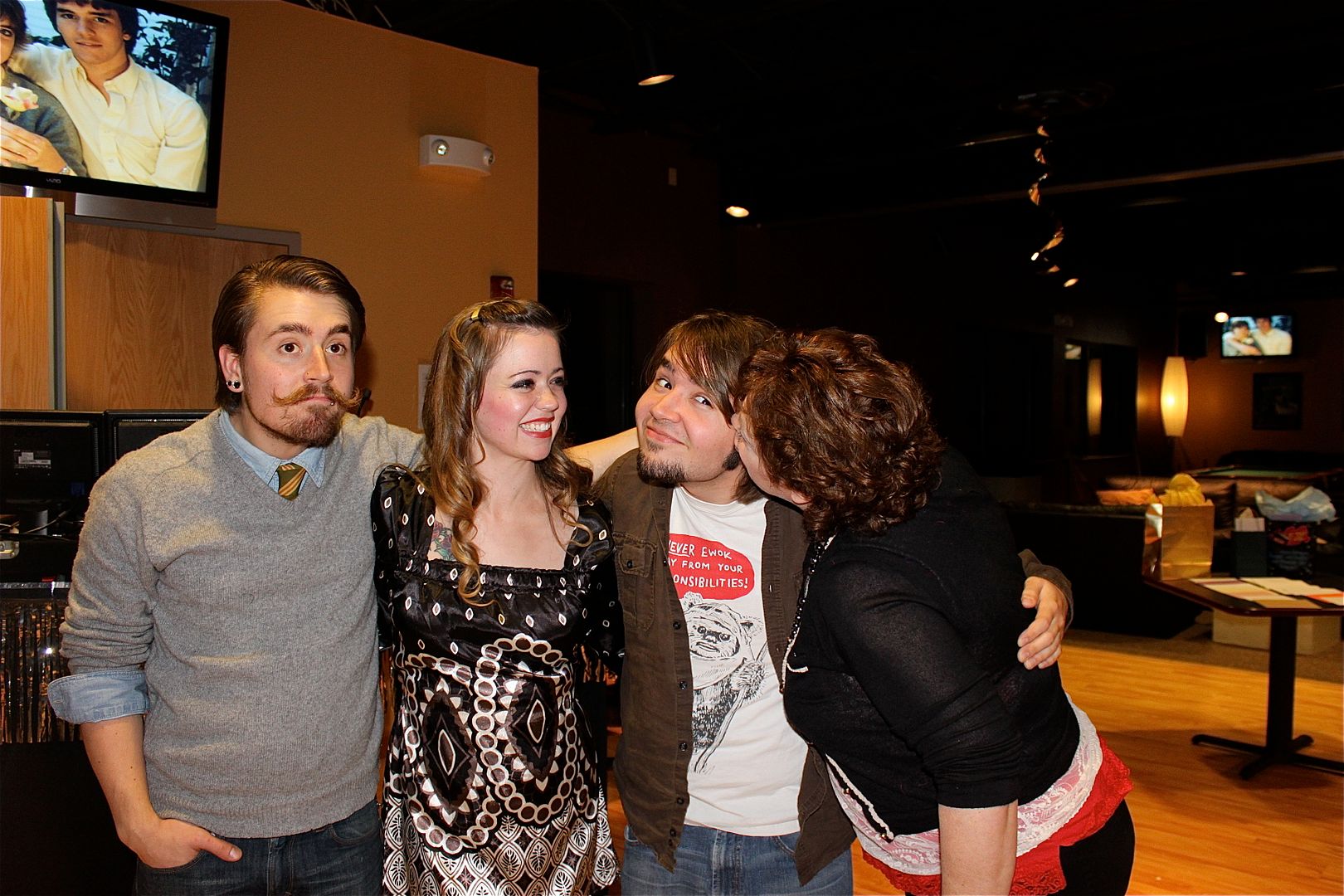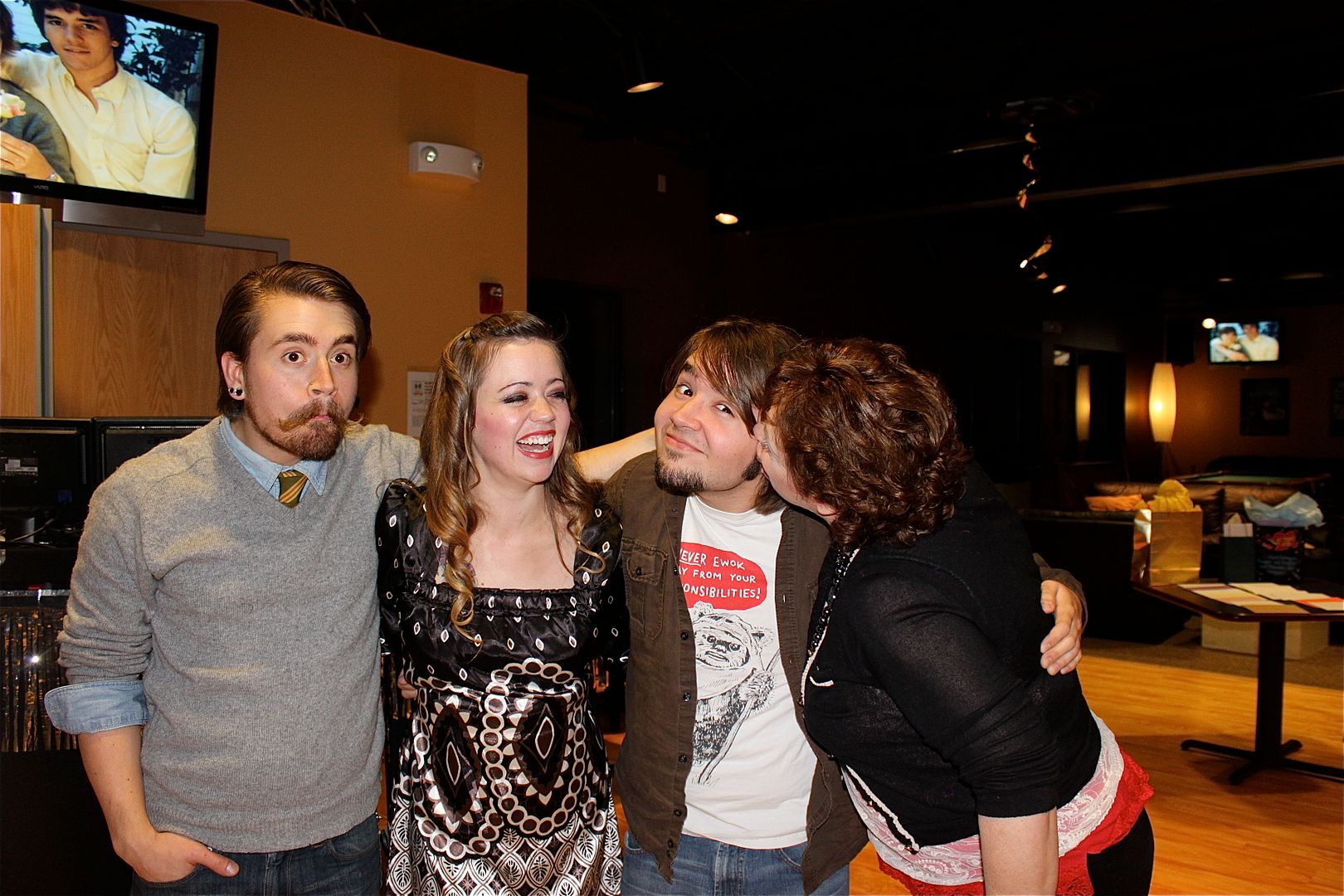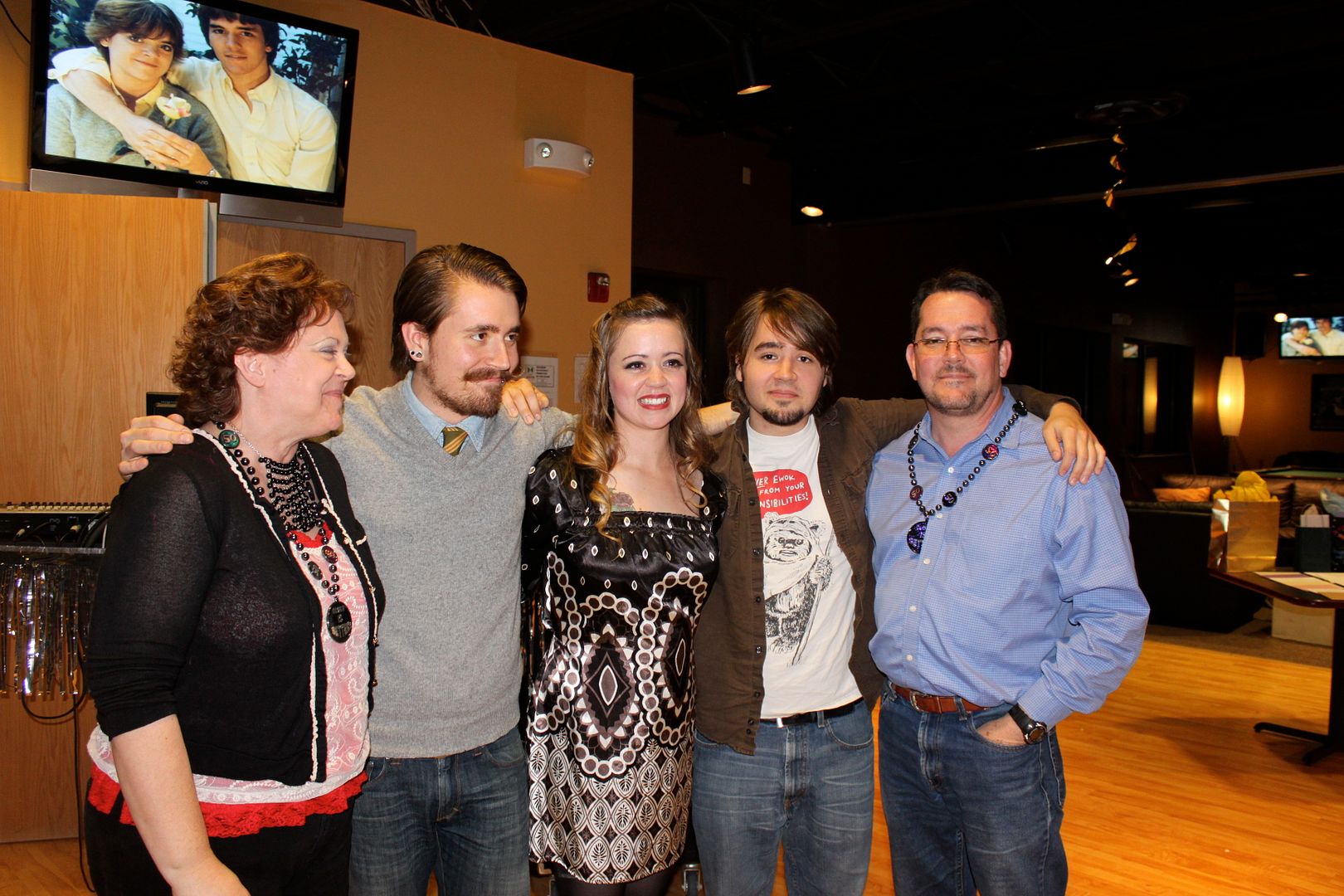 The fam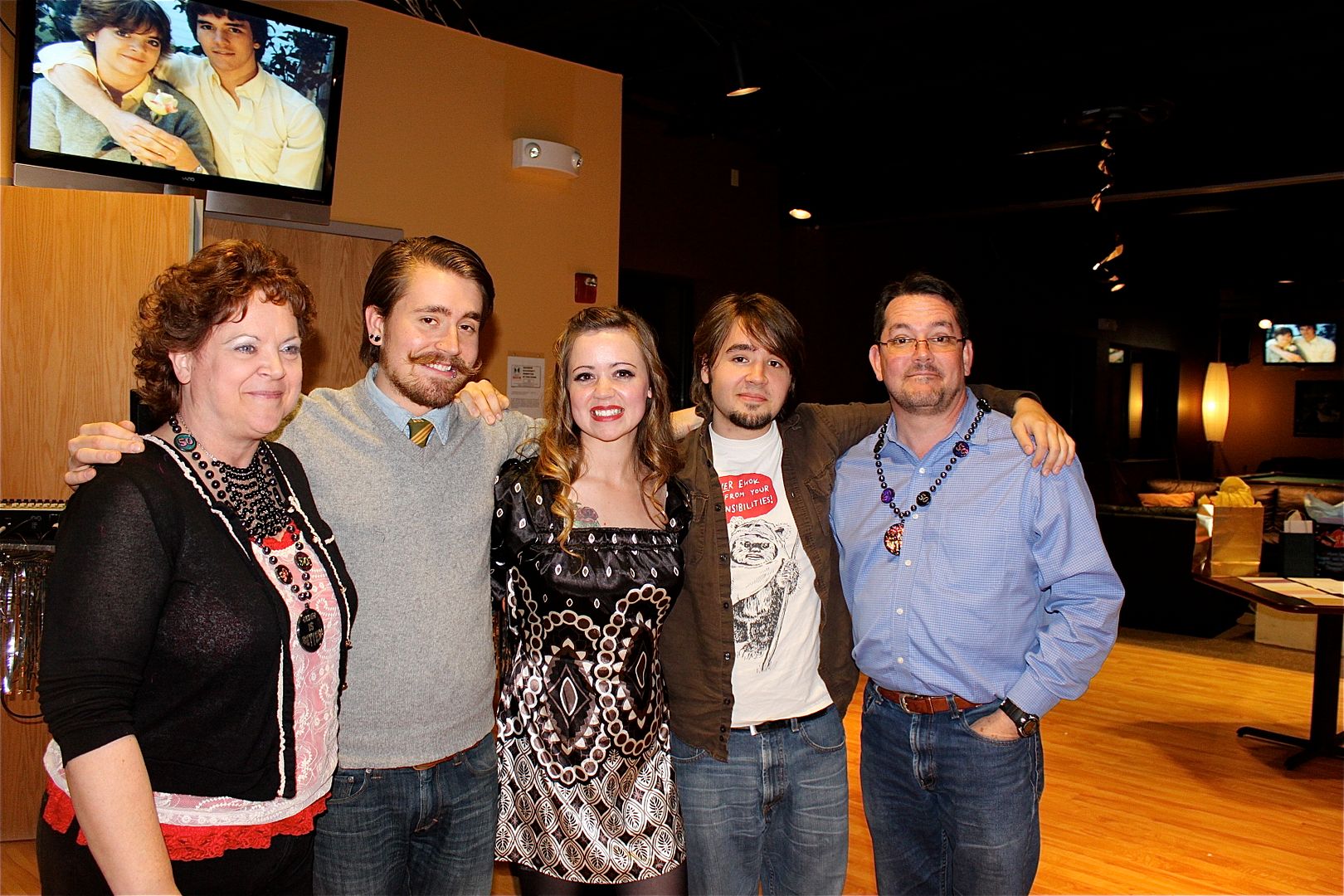 Mother wanted this group hug photo. This is for you, Mom!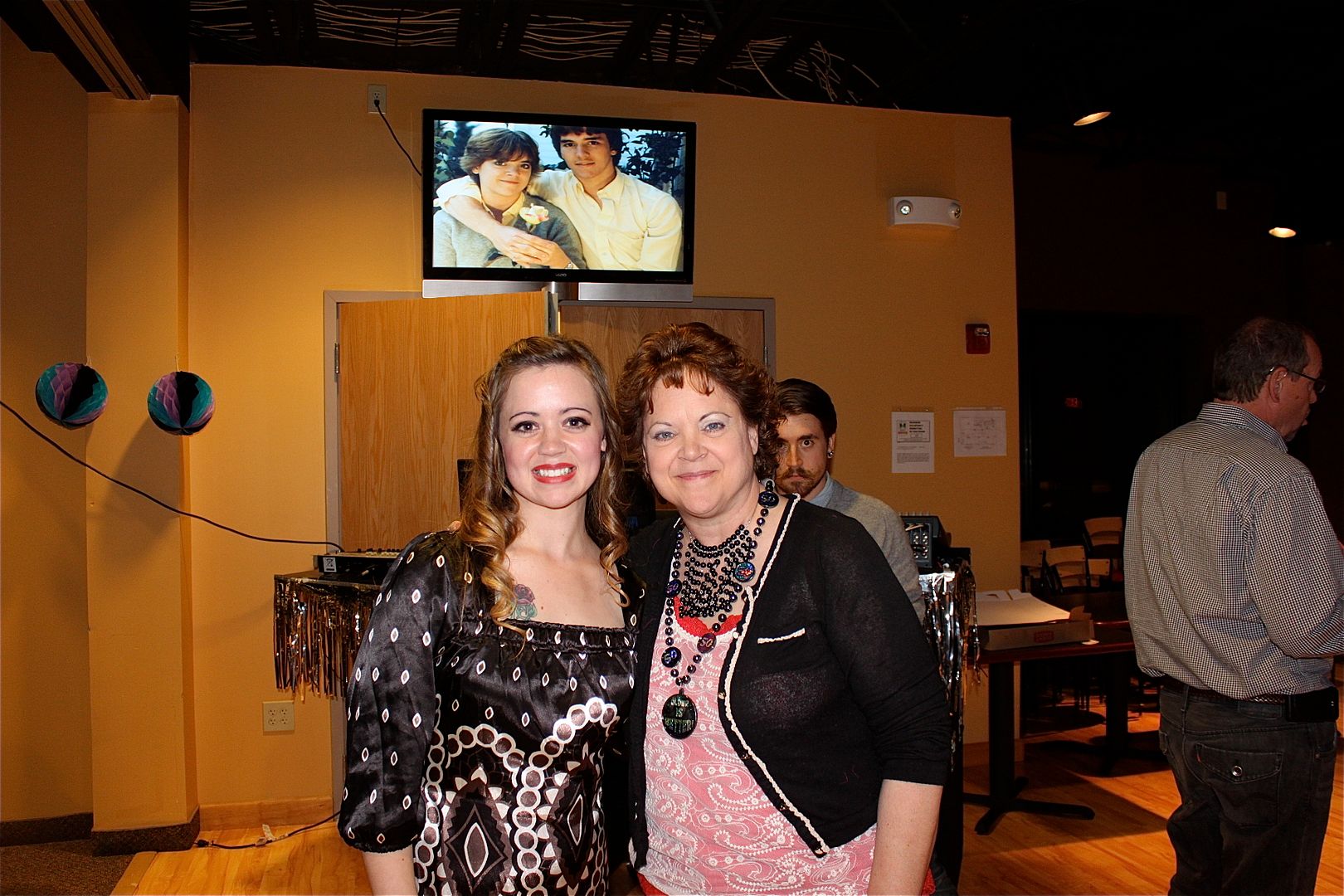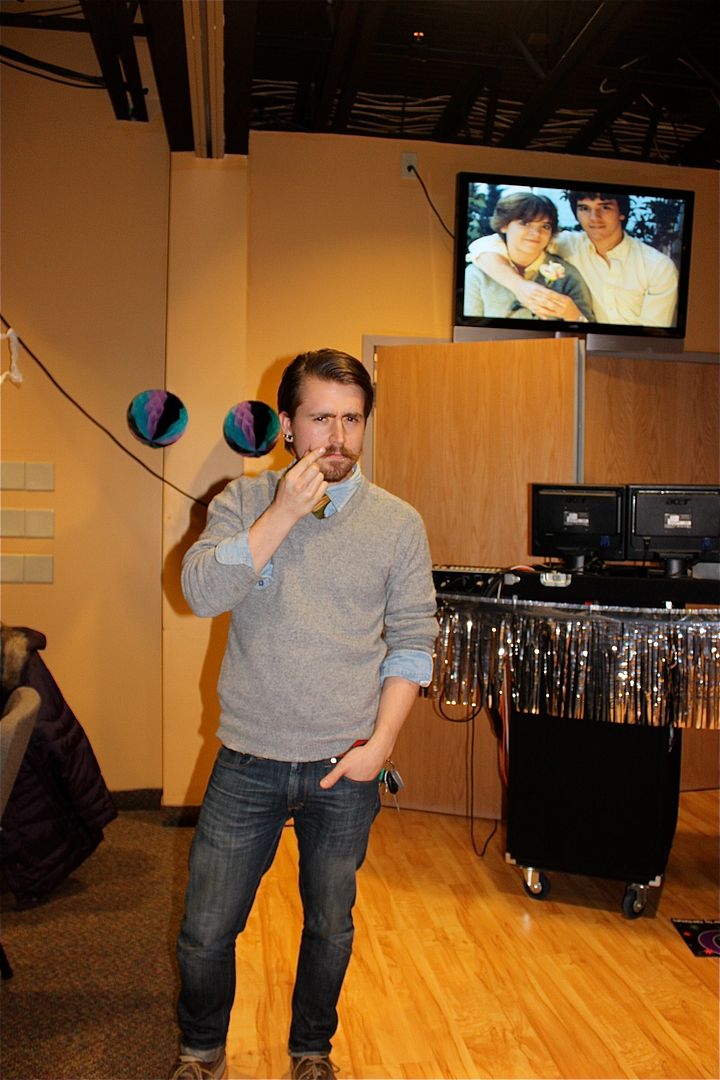 T. Matt's mustache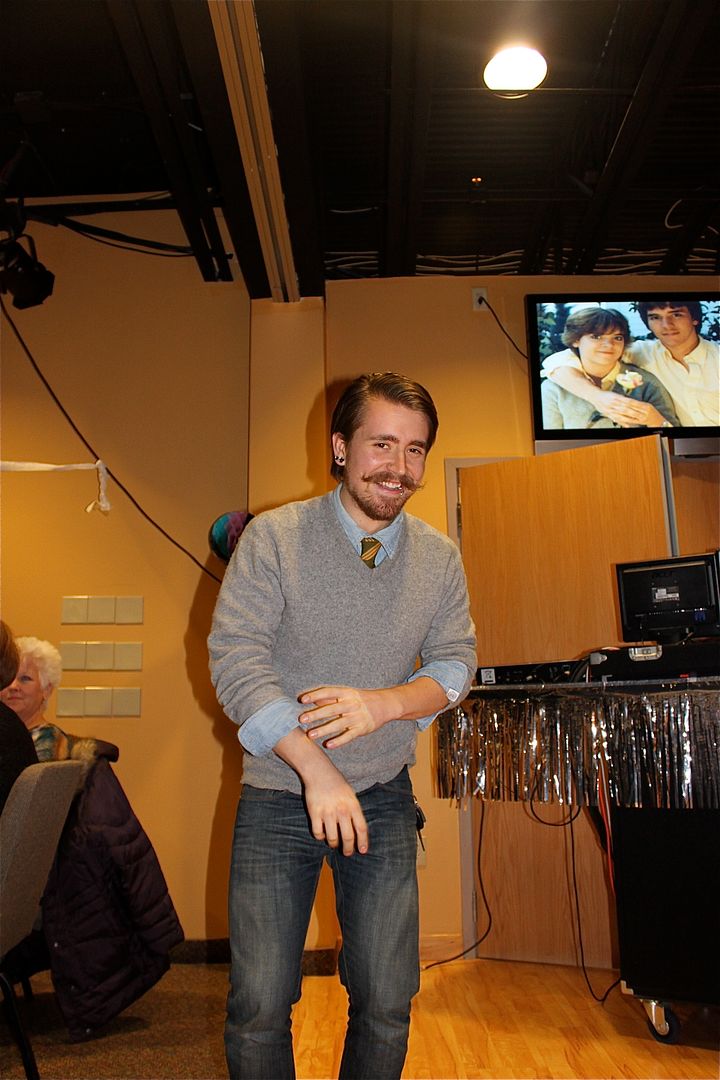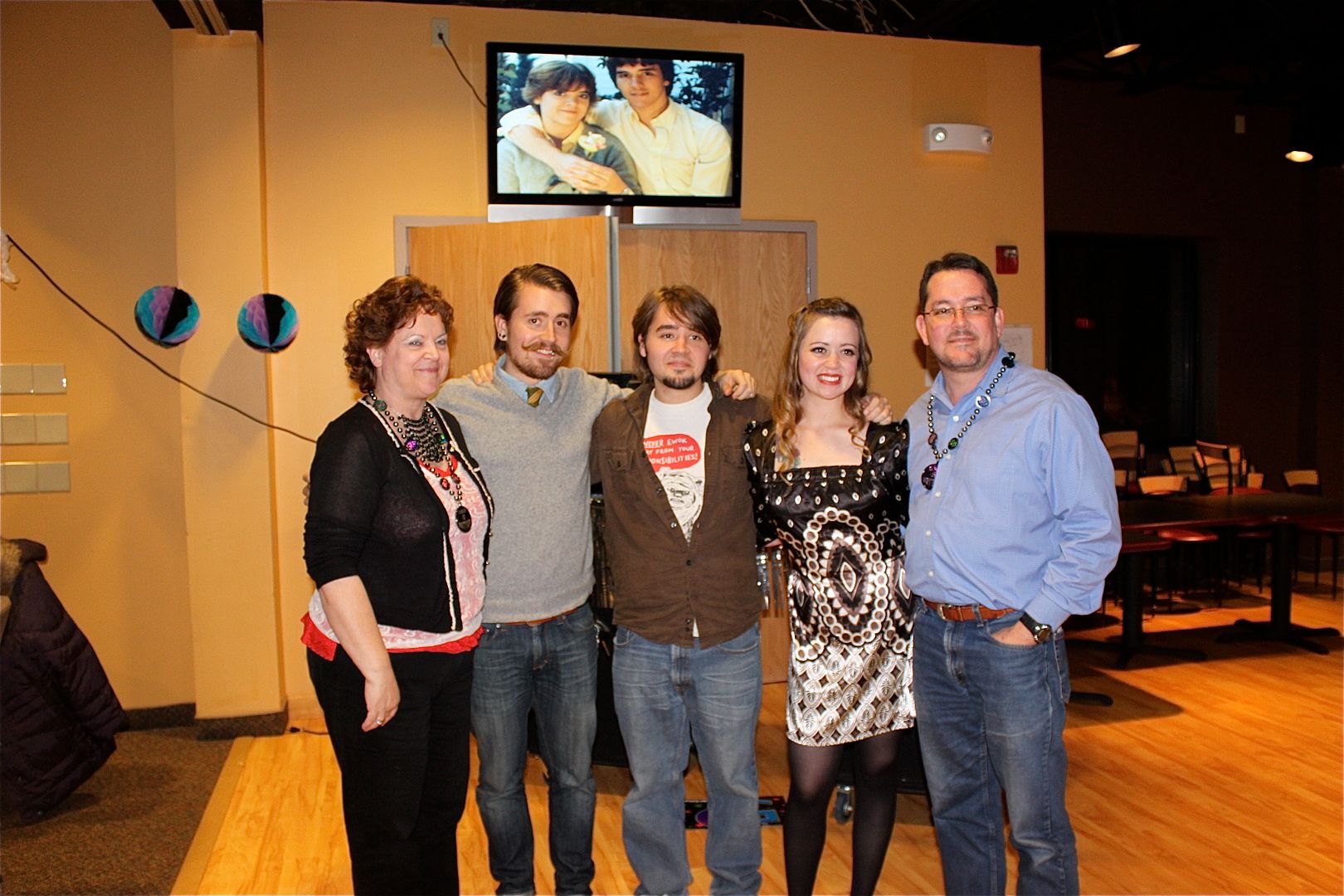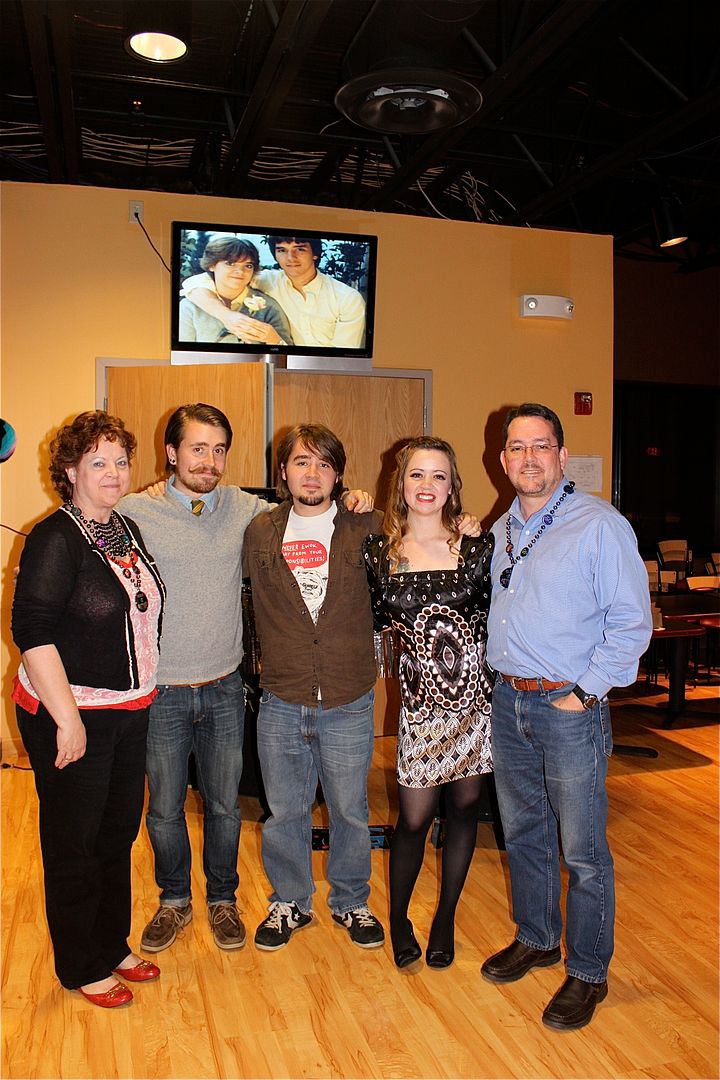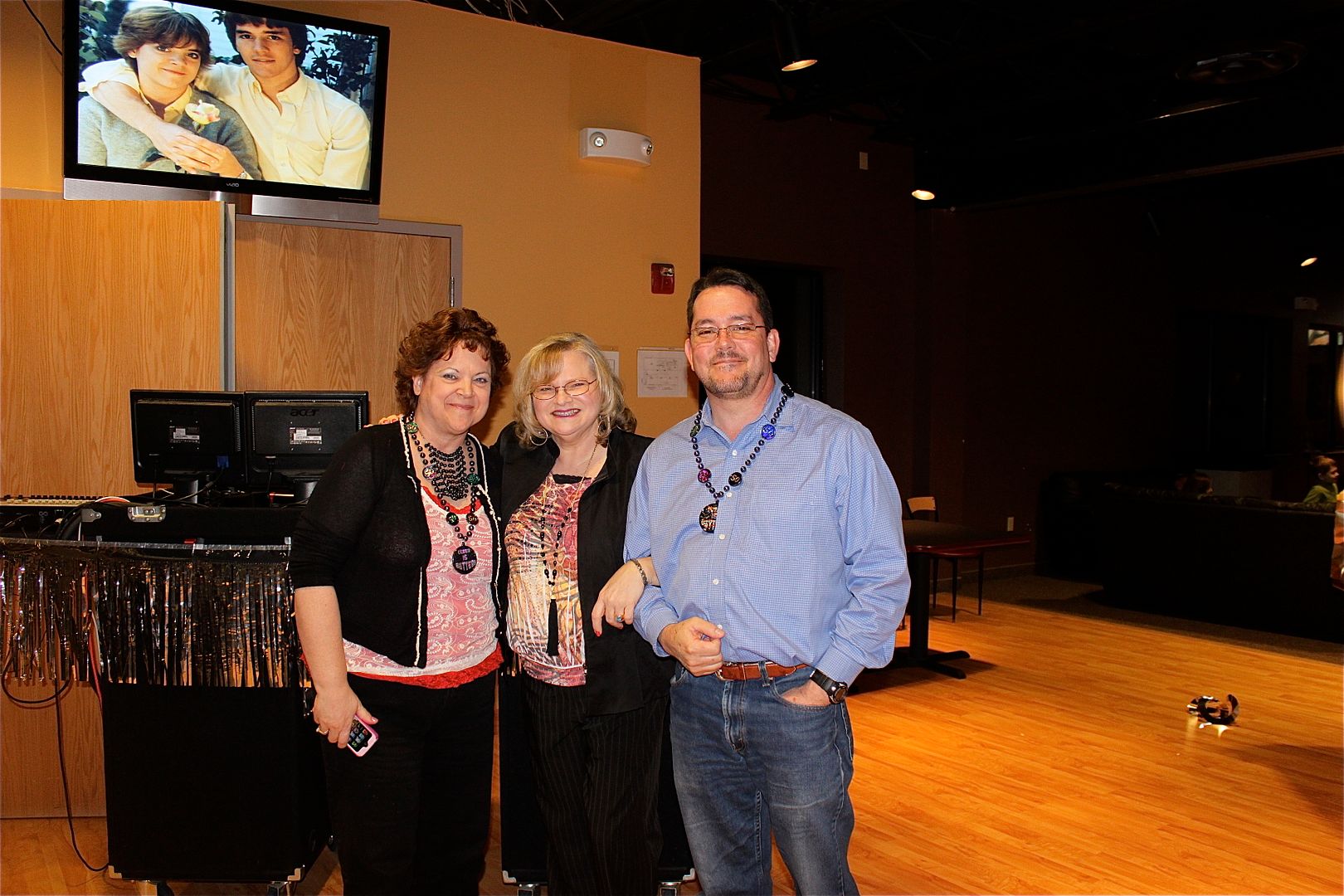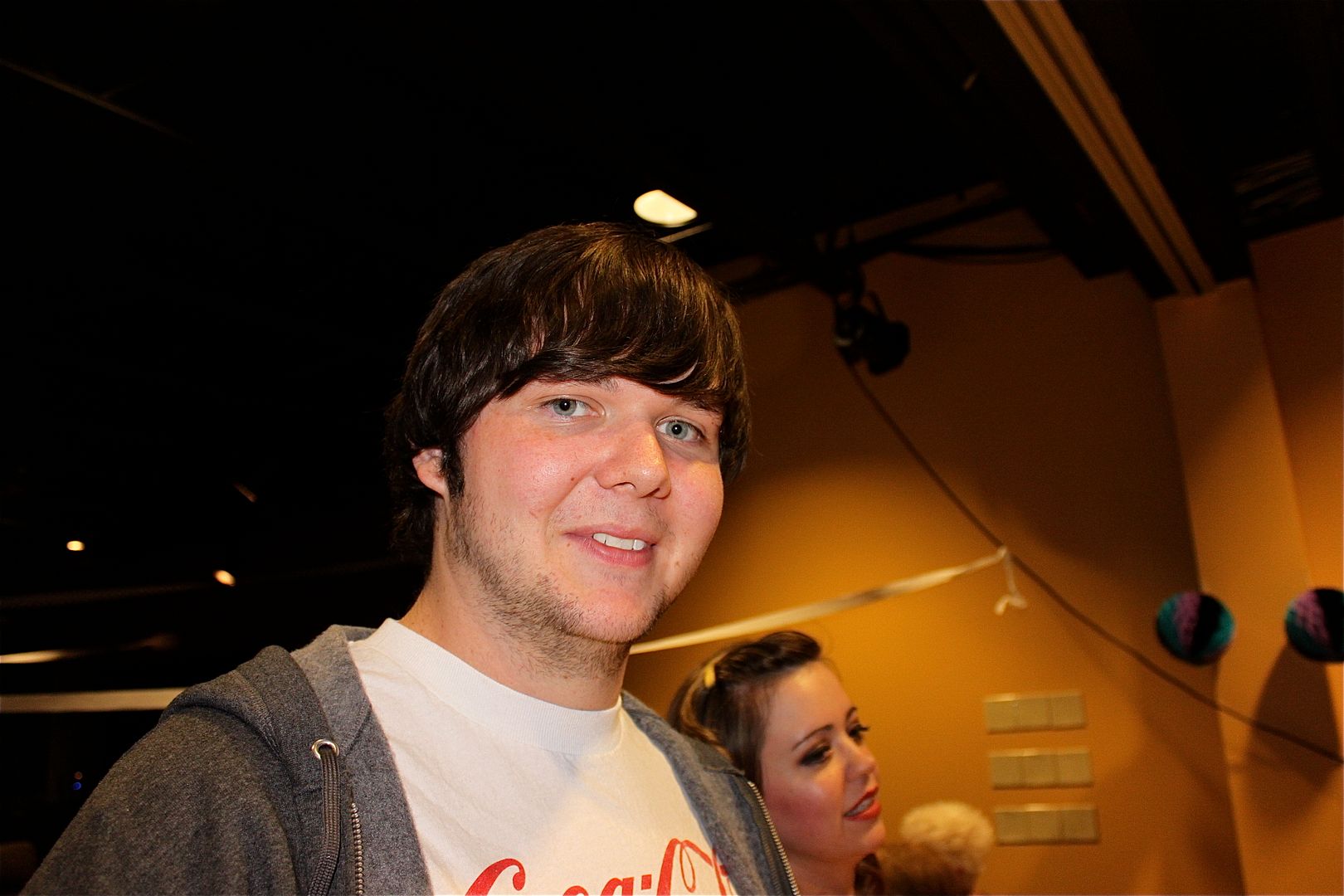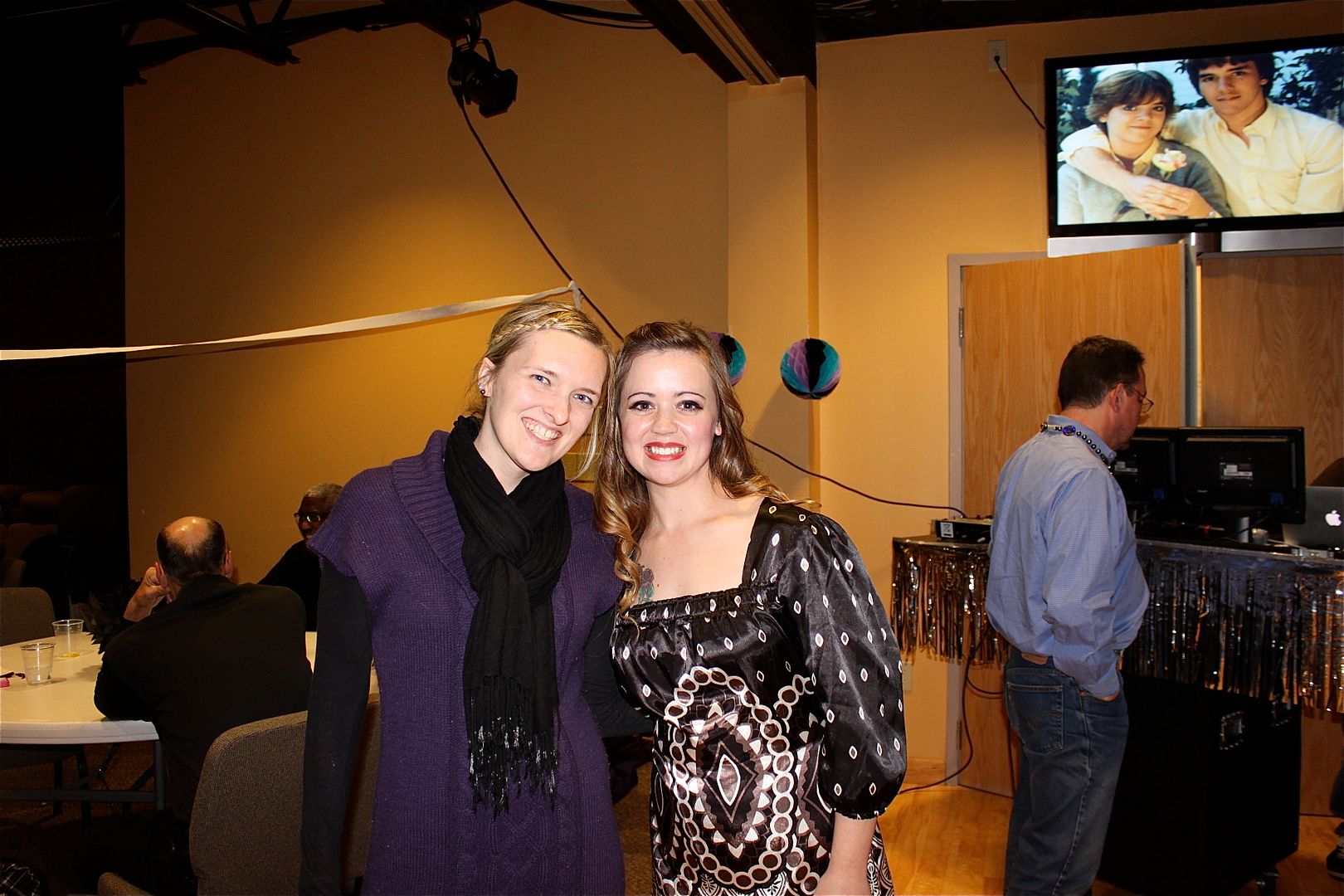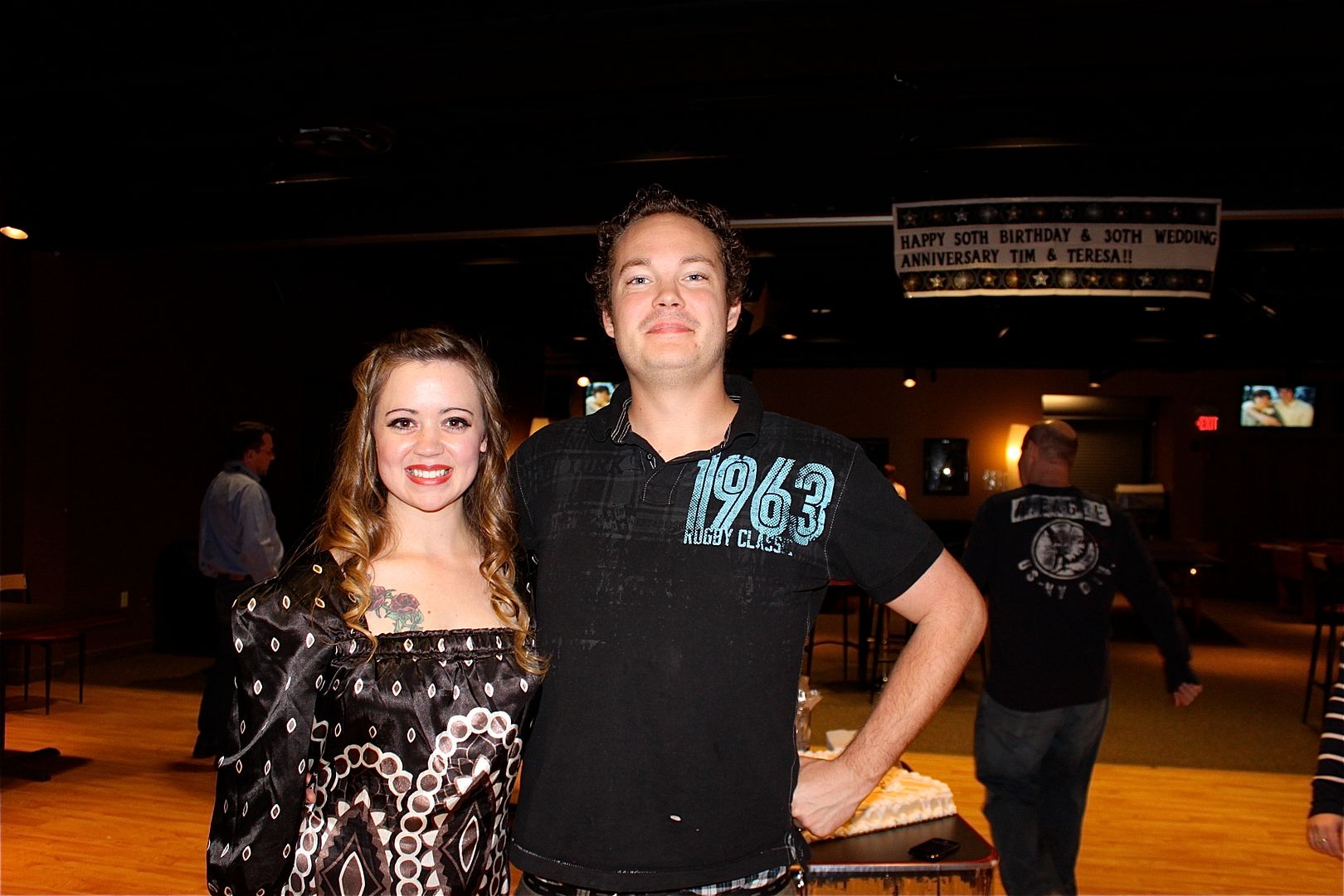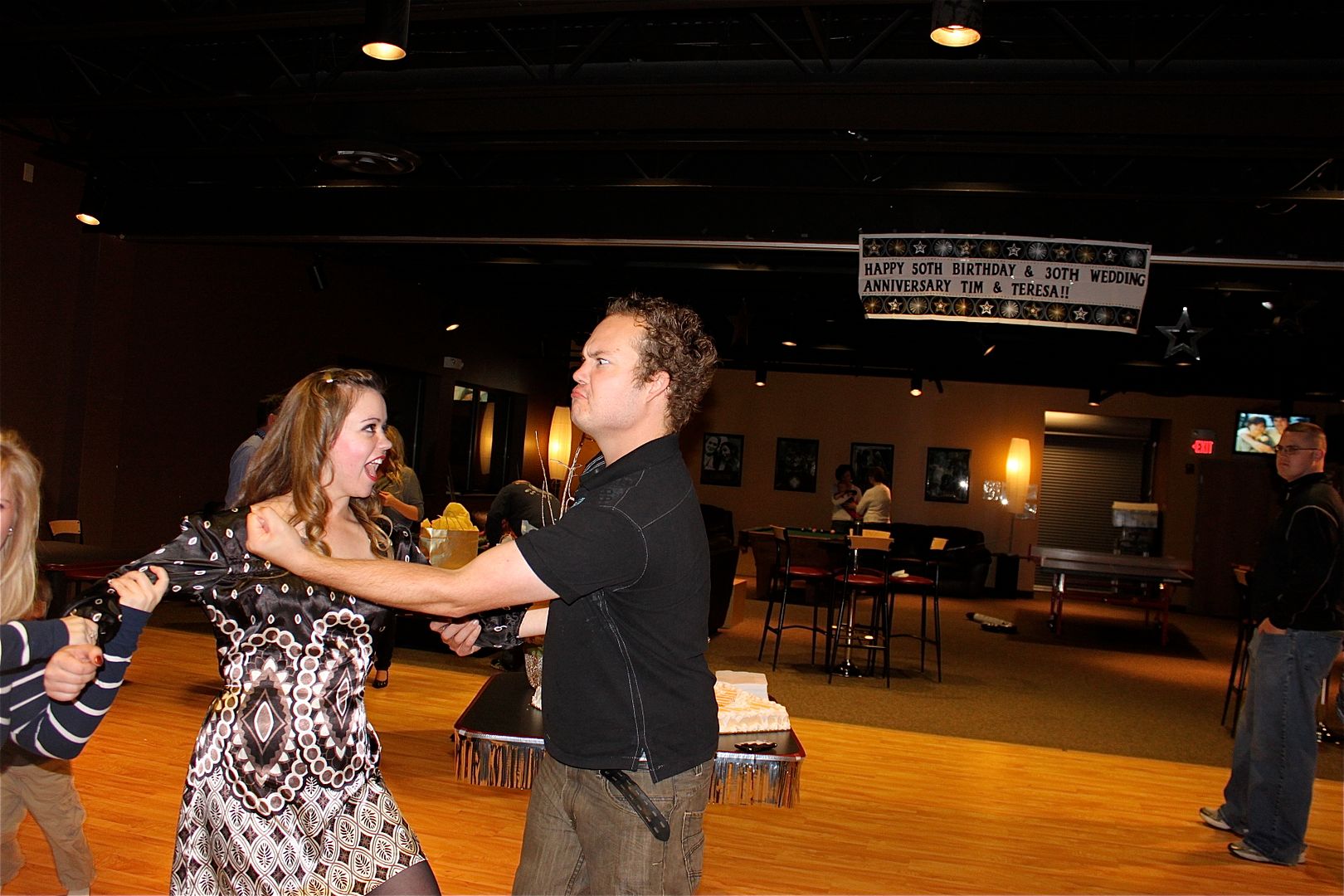 Jamie got cut off here but she was pulling me away from Keith all SHE'S MINE!
My next (and last) birthday/anniversary bash post will be the video Matt made for Mom and Dad (which I absolutely love. It was perfect) and the group photos!
Categories: Ciao Bella Vita : Daily Journal - Tag: alexz, ash, becca, dad, dillons, duke, family, family-in-law, friends, jacob, jamie, Jeff, jessie, keith, les, matt, mer, mom, pam, ryan, sherry, tay, the whites, tony