Husband Bravo Chef Extraordinaire (Surprise Date Night)
July 6, 2013
I'd been dealing with a pretty heavy depression for a few days. The kind that no matter where you go you can't escape that gray, gloomy raincloud hovering over your head… the air is so thick and your chest is so heavy that it's hard to breath. The no-good-reason, 100% chemical-imbalance depression. It's the worst kind of depression because it tricks you into believing that it will never end and there's no hope in sight. It feels like every single thing in your life, good or bad, is twisted and ugly and sad and pathetically hopeless.
You'd think that with all of of our scientific discoveries and medical research that someone could have come up with a quick cure for that, you know? Something so much better than hit-or-miss, numbing SSRI pills that take a month to kick in at the possible risk of increased suicidal feelings and anxiety. (They suck.) Like Soma pills from Huxley's Brave New World! I'd take a holiday!
Alas, I don't have Soma, but I DO have a Keithy! He knew I was having a hard time.
I came home Friday evening from work expecting to have to get a bunch of house chores done and blah blah blah the work never ends  and instead saw this on the door: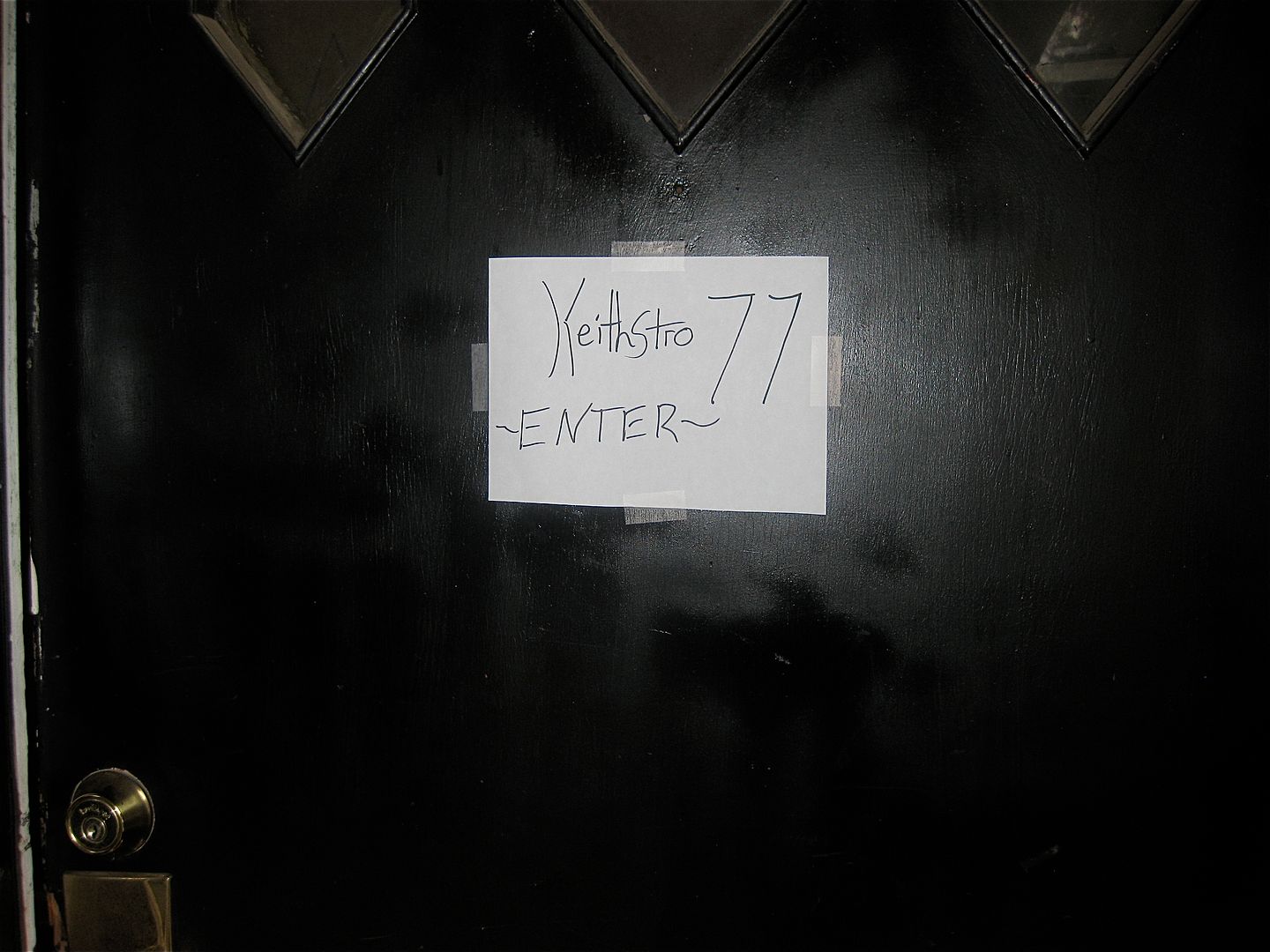 I went inside and there Keithy was in a chef's apron donning a big fake mustache, talking in an accent welcoming me to 'Keithstro 77' in broken english, haha!
He pulled my chair out for me and had me take a seat.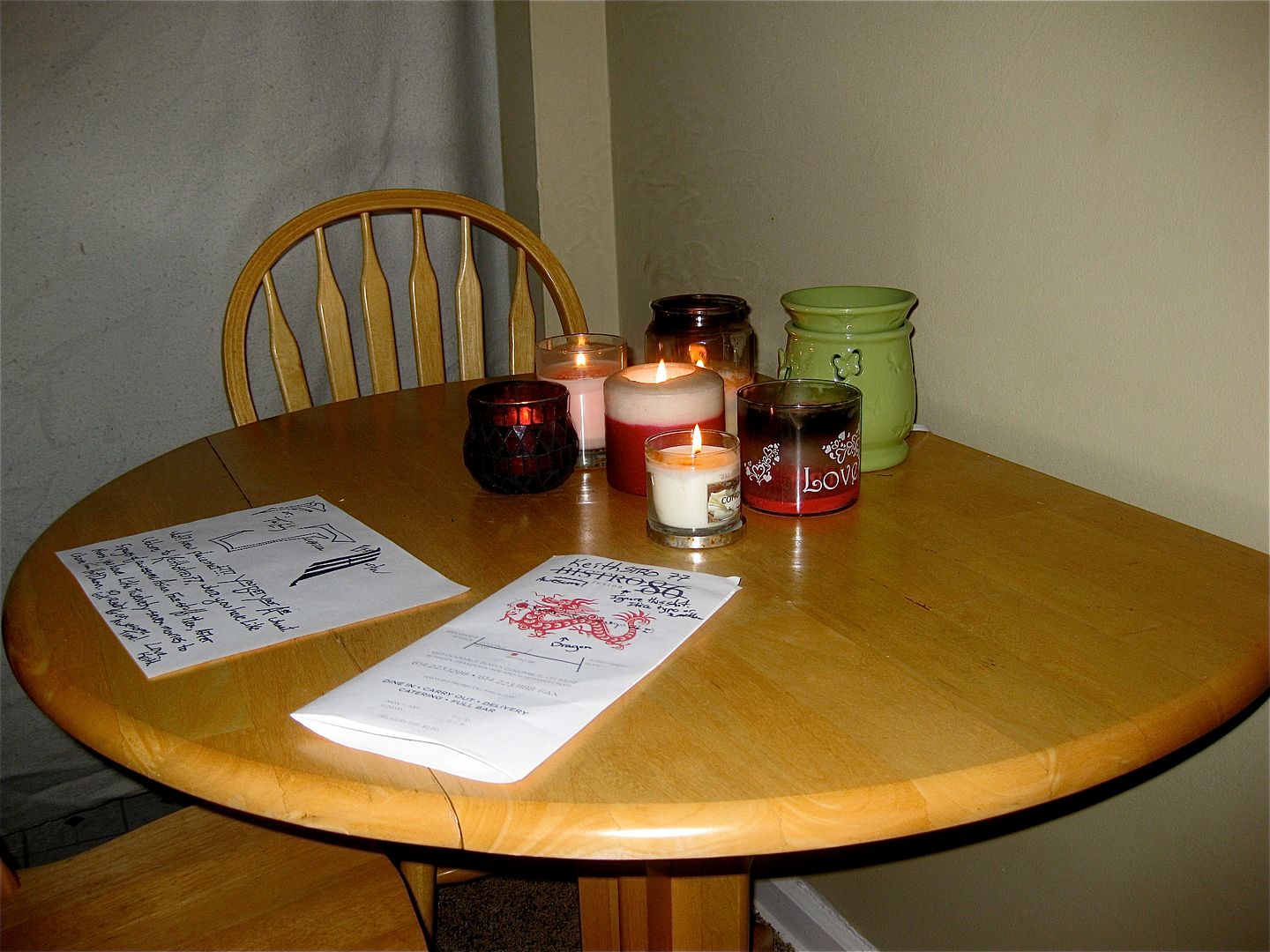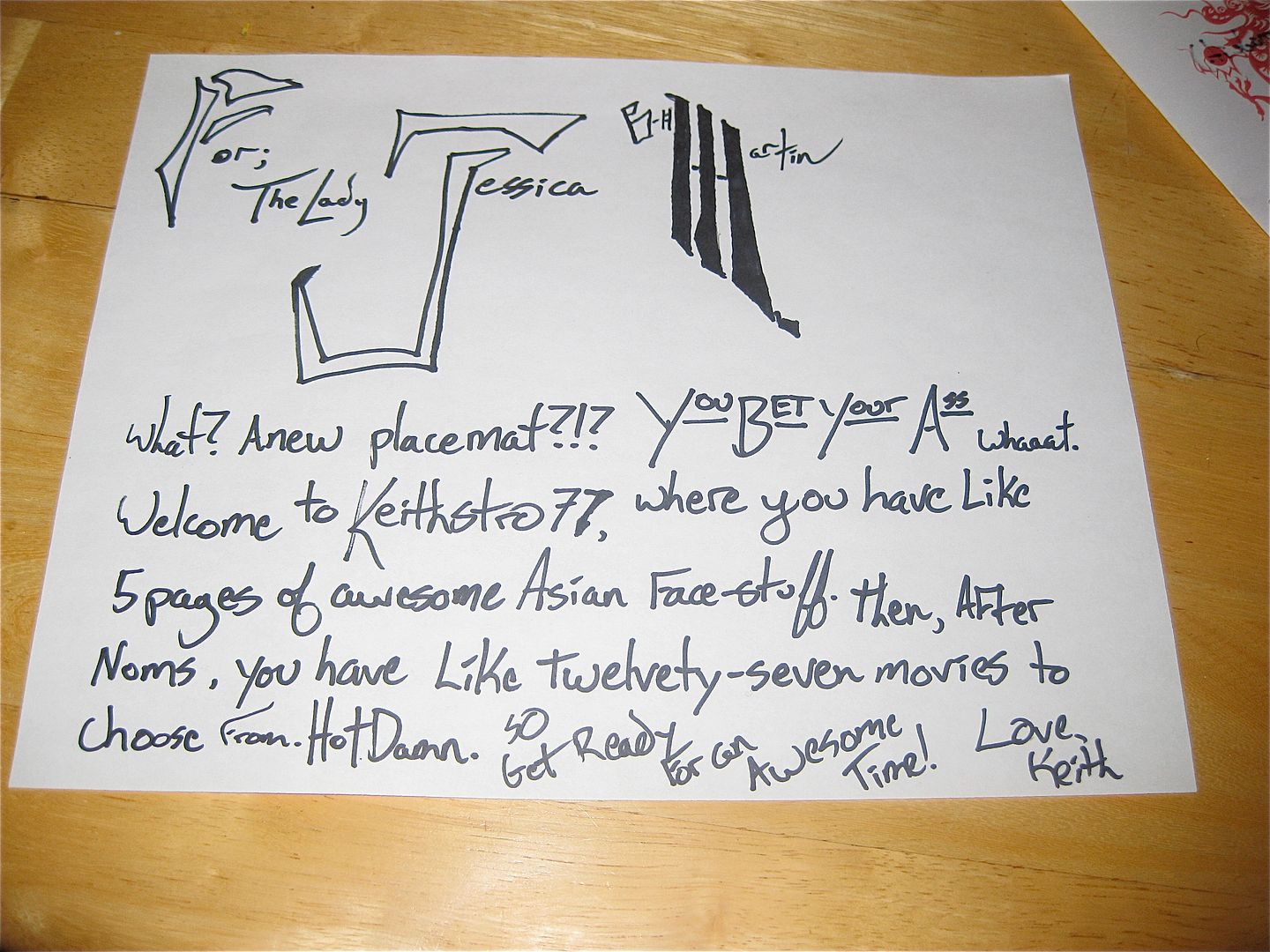 He had me choose three items from the menu.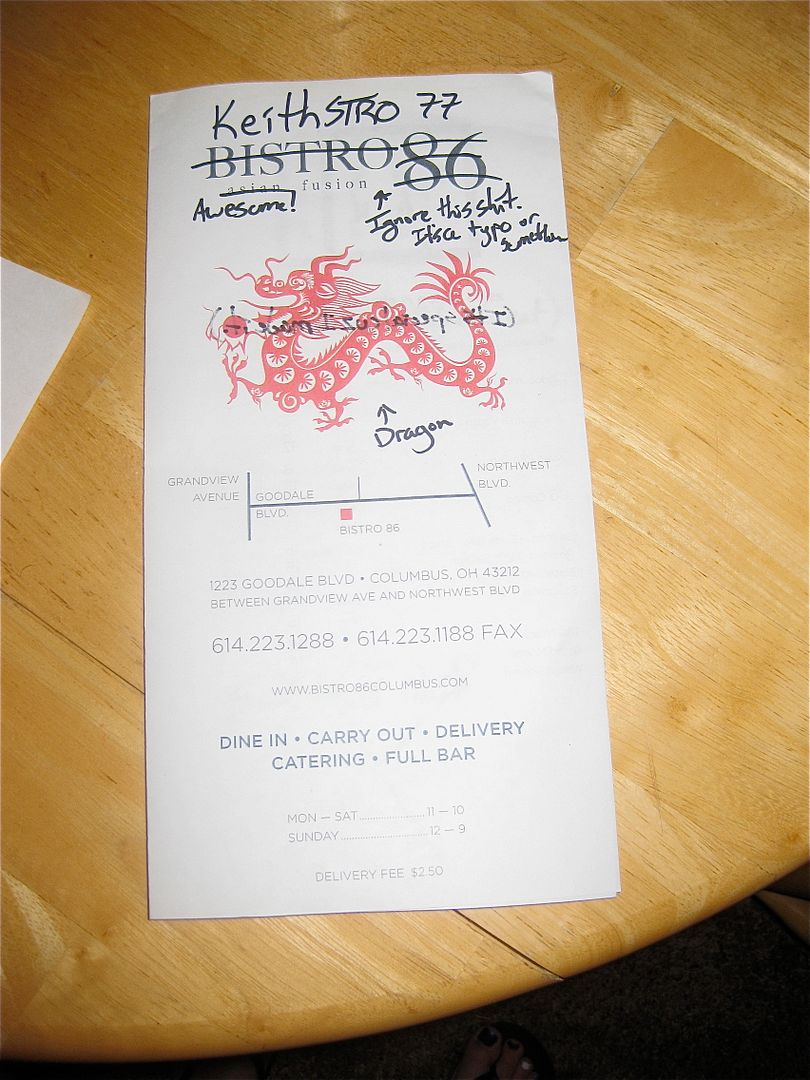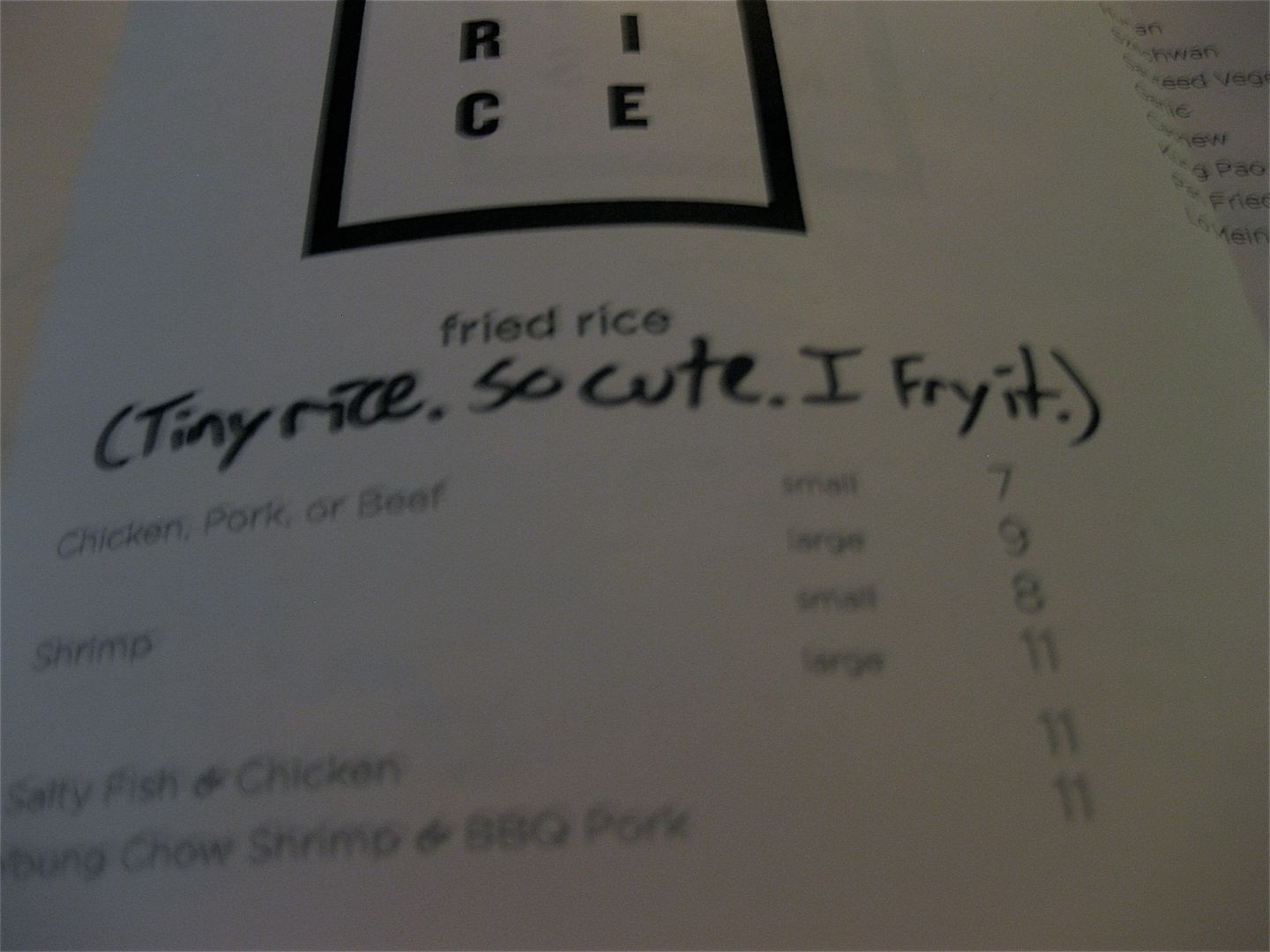 Once I decided, he brought out his homemade hommus for me to munch on while he "made" the meal. It was delicious!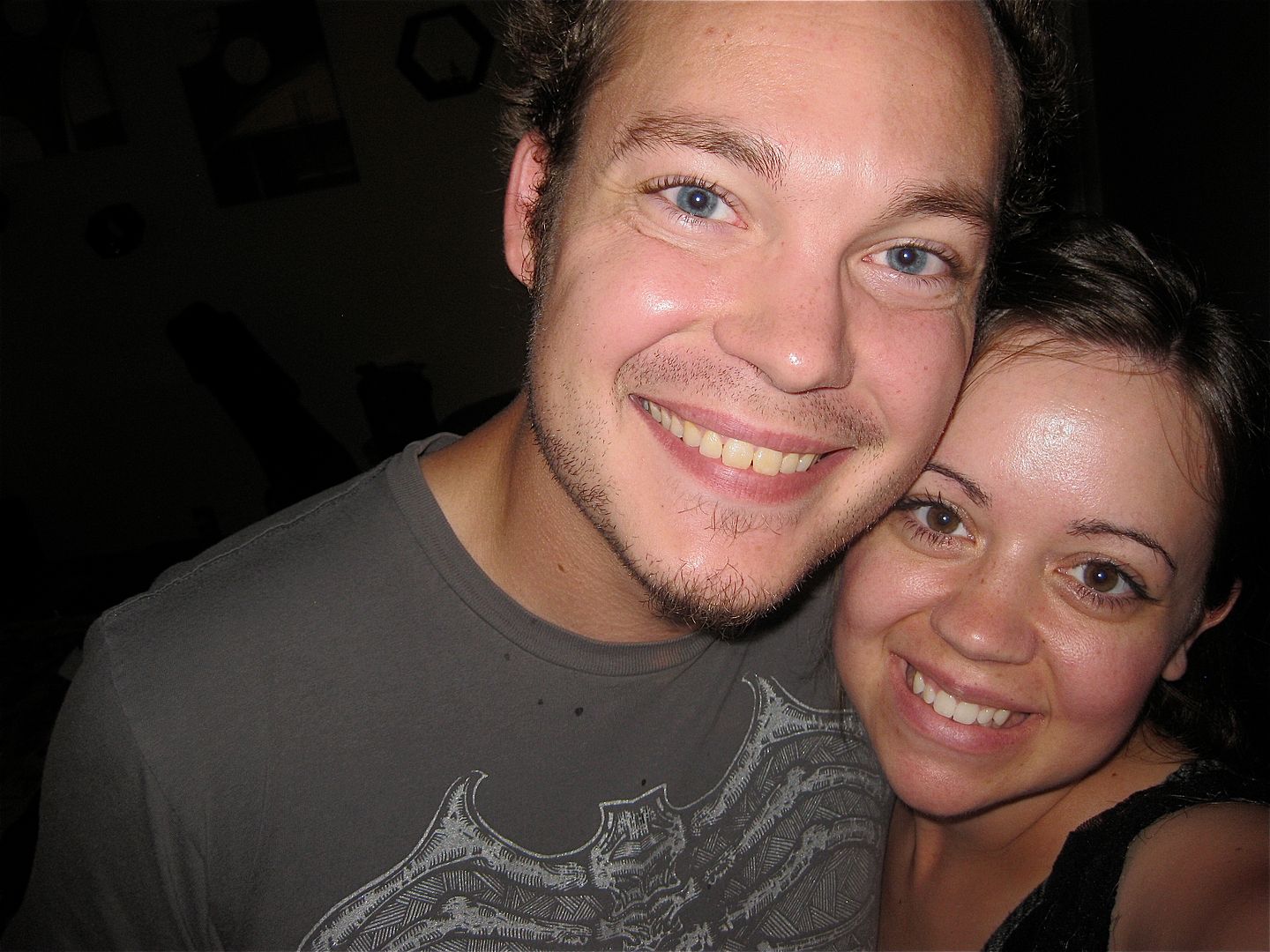 After we ate I got to choose from like 10 girly/dramatic movies that he had chosen from the library.
Anyway, it was a perfect evening because he was hilarious and made me laugh, and I felt so very loved and taken care of.
I have such an amazing husband. Even the most intense depression cannot infiltrate a joyful marriage. Thank you, Keithy Martin, for the joy you bring me.
Categories: Ciao Bella Vita : Daily Journal - Tag: depression, keith, marriage