One Big Holiday Update Part I
January 4, 2014
The holidays were kind of a blur this year.
A little stressful. A little depressing. A little frustrating.
In the end I know I am incredibly fortunate and extremely blessed. My heart is full; my life is full. I have so much hope for the future.
On Christmas Eve my miscarriage began. Luckily it wasn't a huge shock because by the time it started I was expecting it. I'd felt weird about this pregnancy from the beginning, mostly because my pregnancy tests weren't as clearly positive as I wanted them to be. I got paranoid and must've taken 10 or 15 tests over the course of a week with varying results. I was warning people not to get too excited before my pregnancy was verified with an ultrasound, and by the time Christmas Eve rolled around I was telling people I was expecting bad news at my ultrasound. When the miscarriage symptoms finally began it was almost a relief because I could let my guard down; I could let myself say 'goodbye' to that particular pregnancy timeline and hopes and excitement and just get sad and emotional.
It sucked. It was painful. It was sad. It went on throughout the entirety of Christmas day. The hardest part was when Adry left to go to his dad's for Christmas because I just wanted to hold him all day. Although I'm so so glad I didn't have to go through it alone in secret and I wouldn't have wanted it any other way, it was hard to see how the loss of this pregnancy effected Keithy and my family. I felt like I'd in some way let them down, but I know there's nothing I could have done to prevent it.
Anyway, it's a perfectly normal thing to experience. 1 in 4 pregnancies end that way, and every woman I know who's had 2+ kids has had a miscarriage at some point. I can count my blessings that I wasn't far along and that it happened before I heard a heartbeat. I feel like that'd be a lot harder. At this point I'm convinced that I passed a cluster of cells that didn't develop properly and my body's response was to expel it, and that's a good thing. Thank you, body, for doin' your job! 😉
Also, Keithy is simply the single best husband I could ever ask for. I could never put into words how thankful I am for him. I had a grief partner, I felt comforted, I felt hopeful… He was available for whatever I needed, whether it was space or hugs or tears.
Besides all that, Christmas day was good.
Adry woke up excited and anxious to see if Santa had come with presents.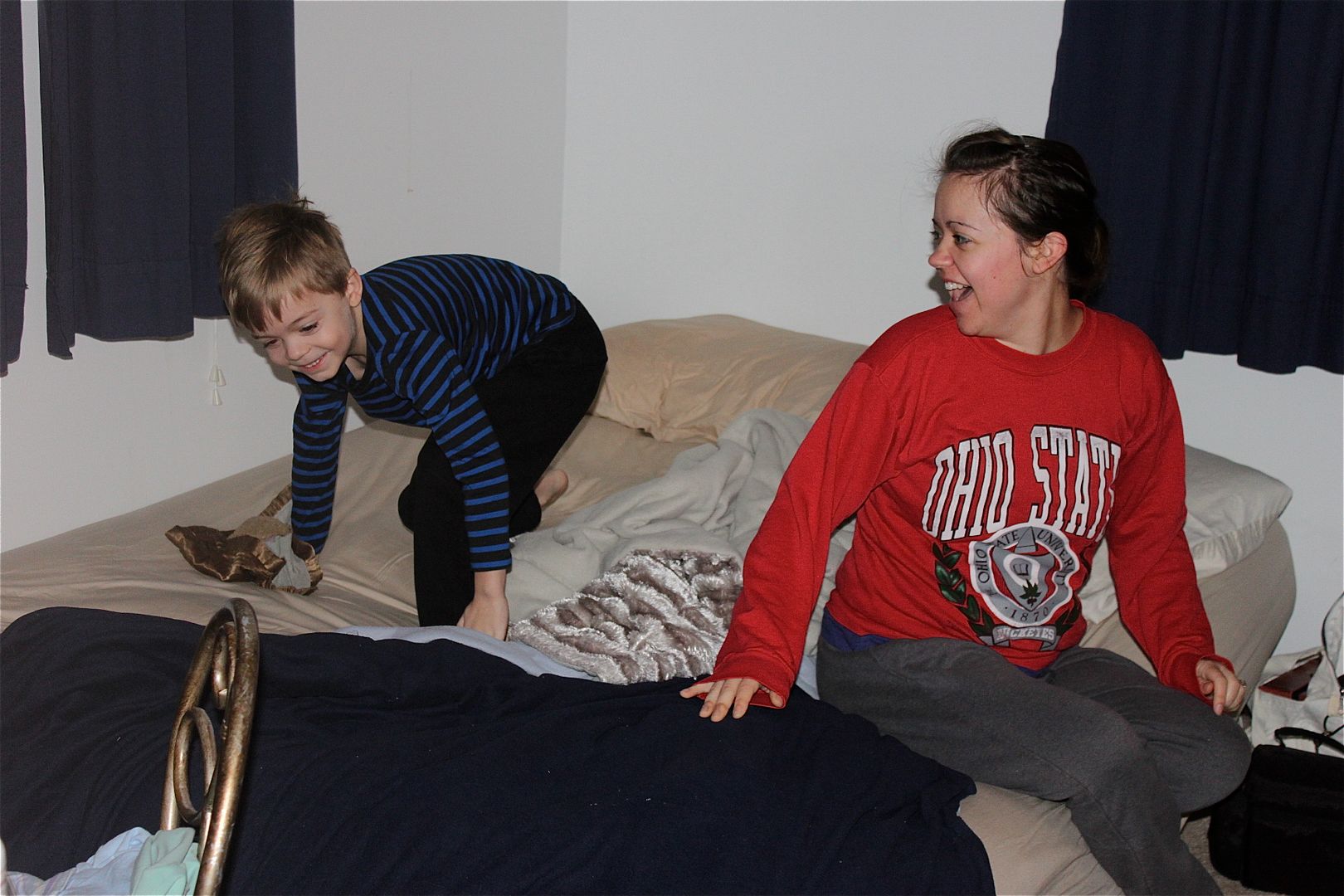 Of course, Santa had.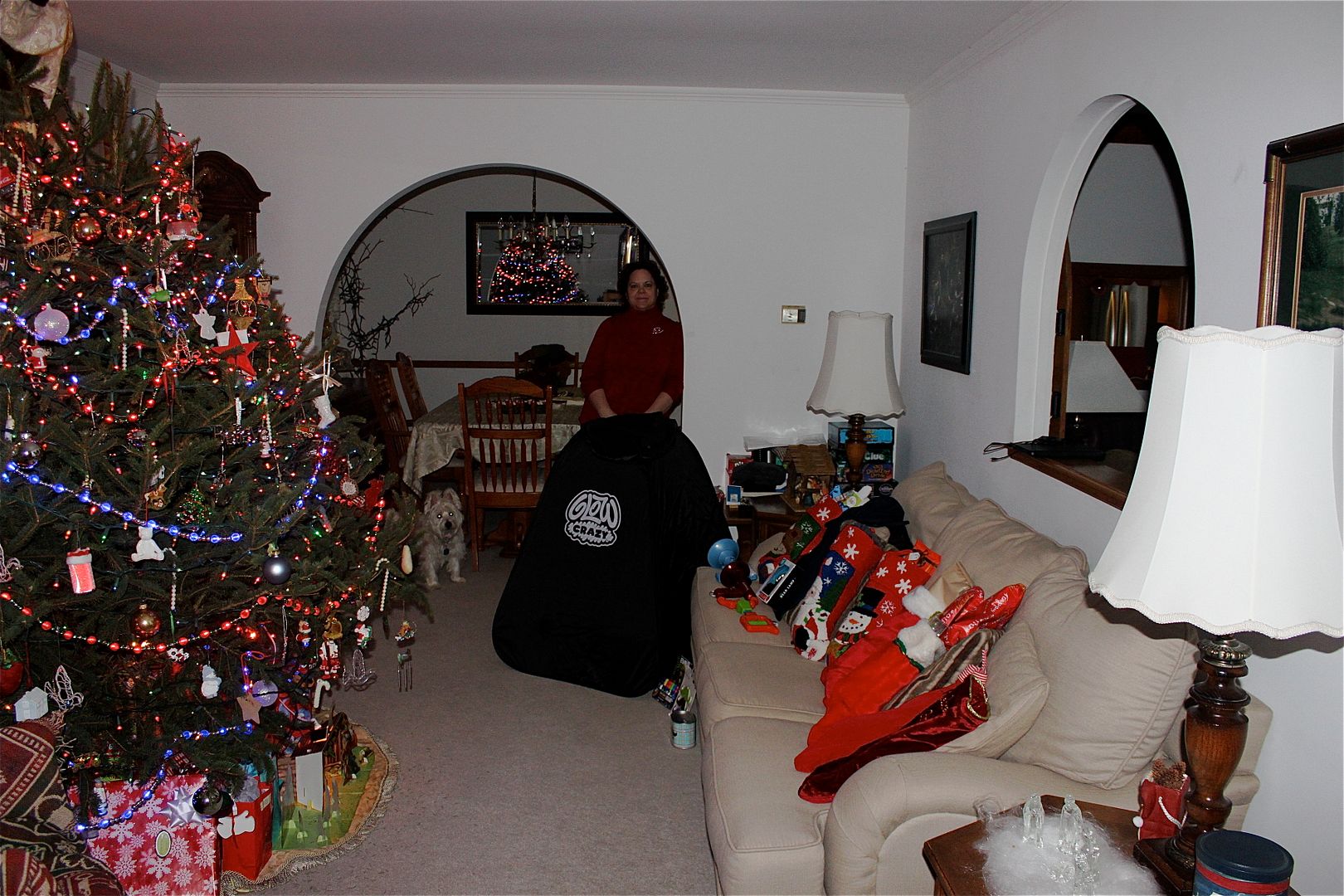 We had Adry wait in the hallway for several minutes before he could see the living room. A Sanders kid tradition.

He was so excited to dig into his loot.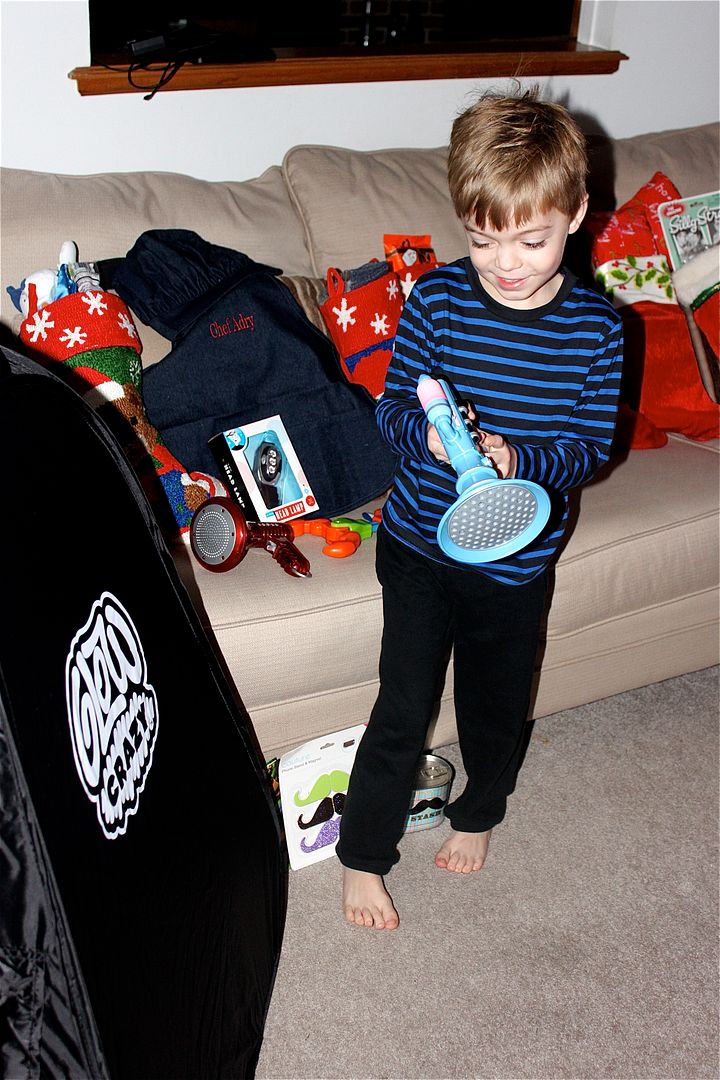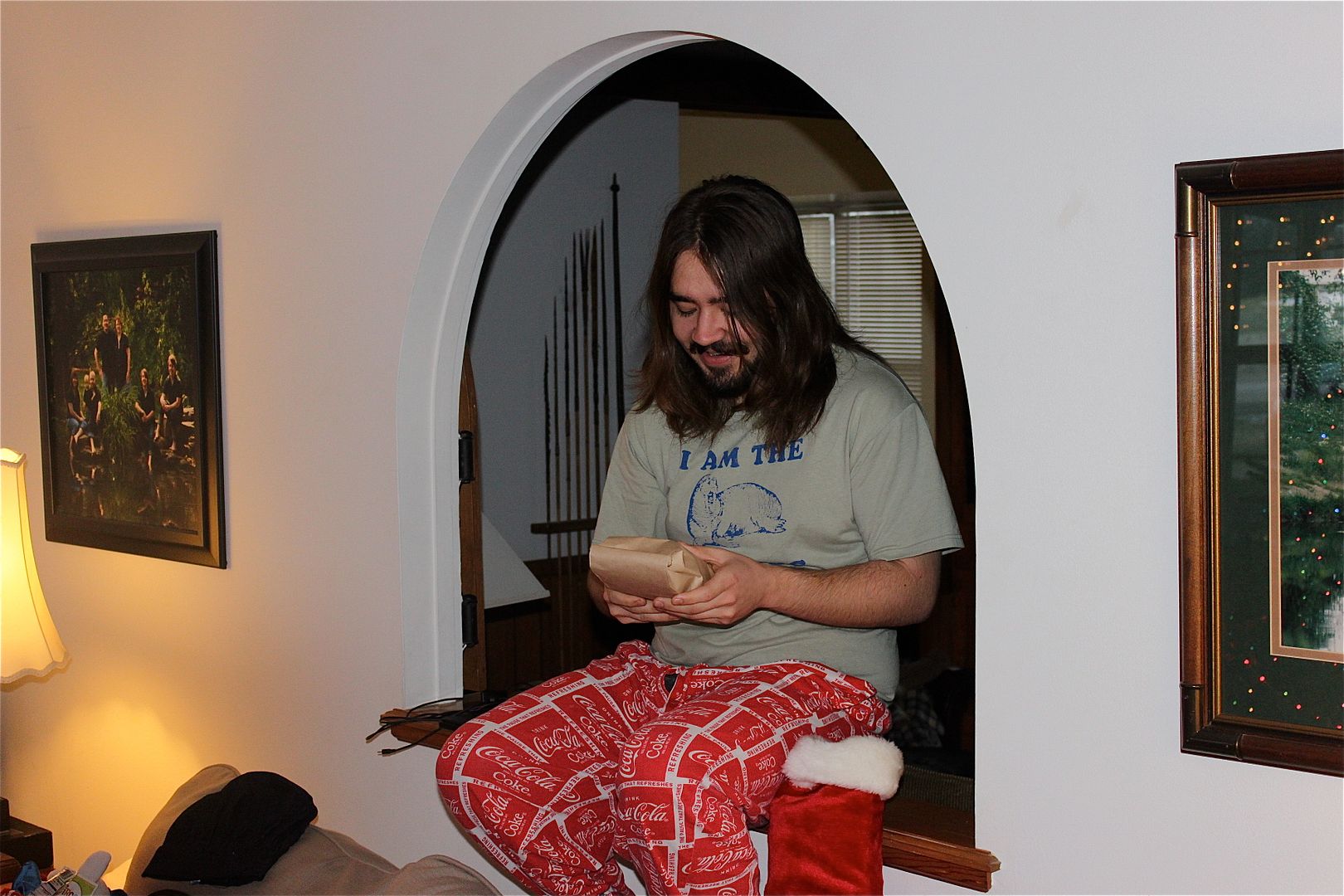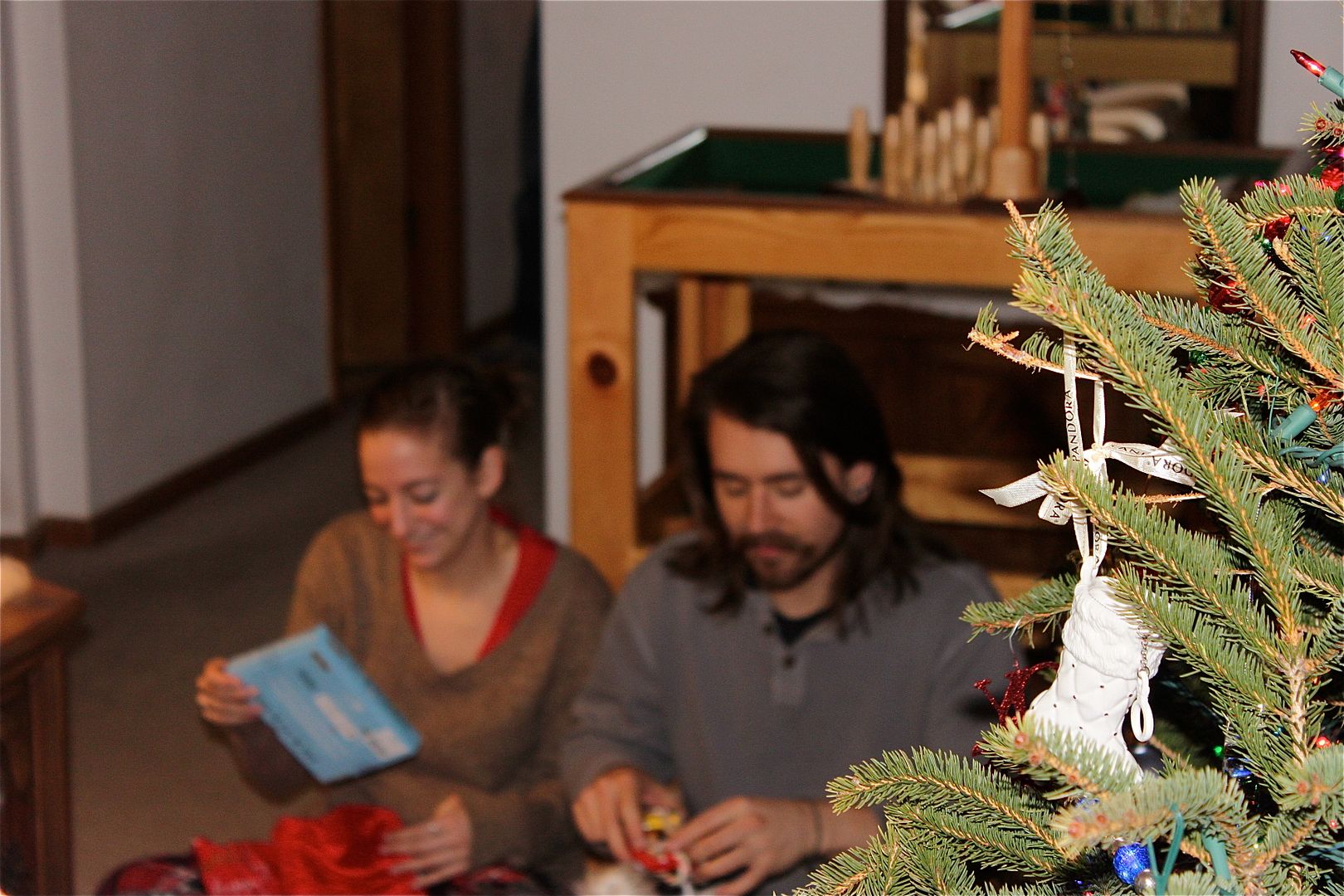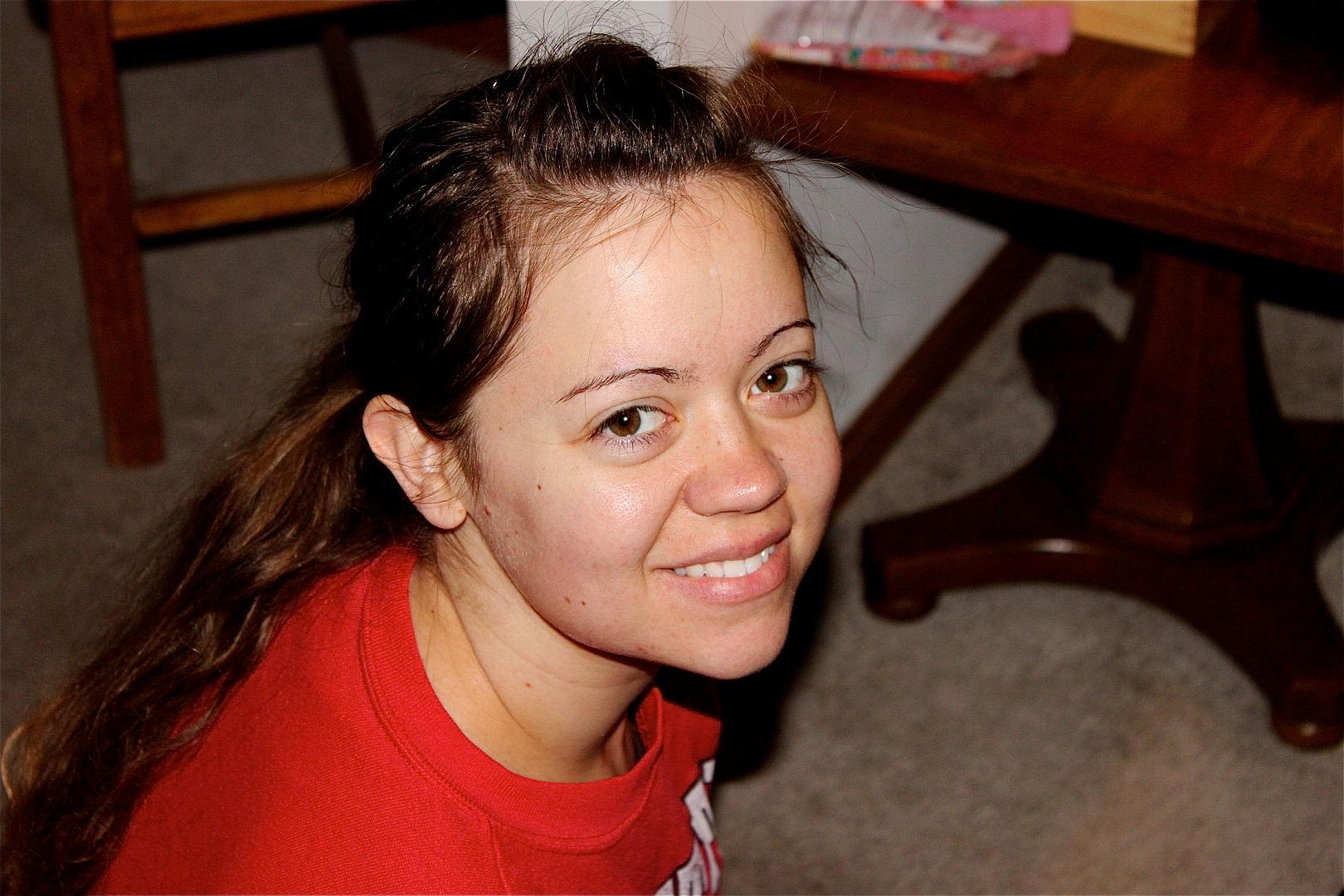 (My exhausted, sick self)

Giant Reese's Cups!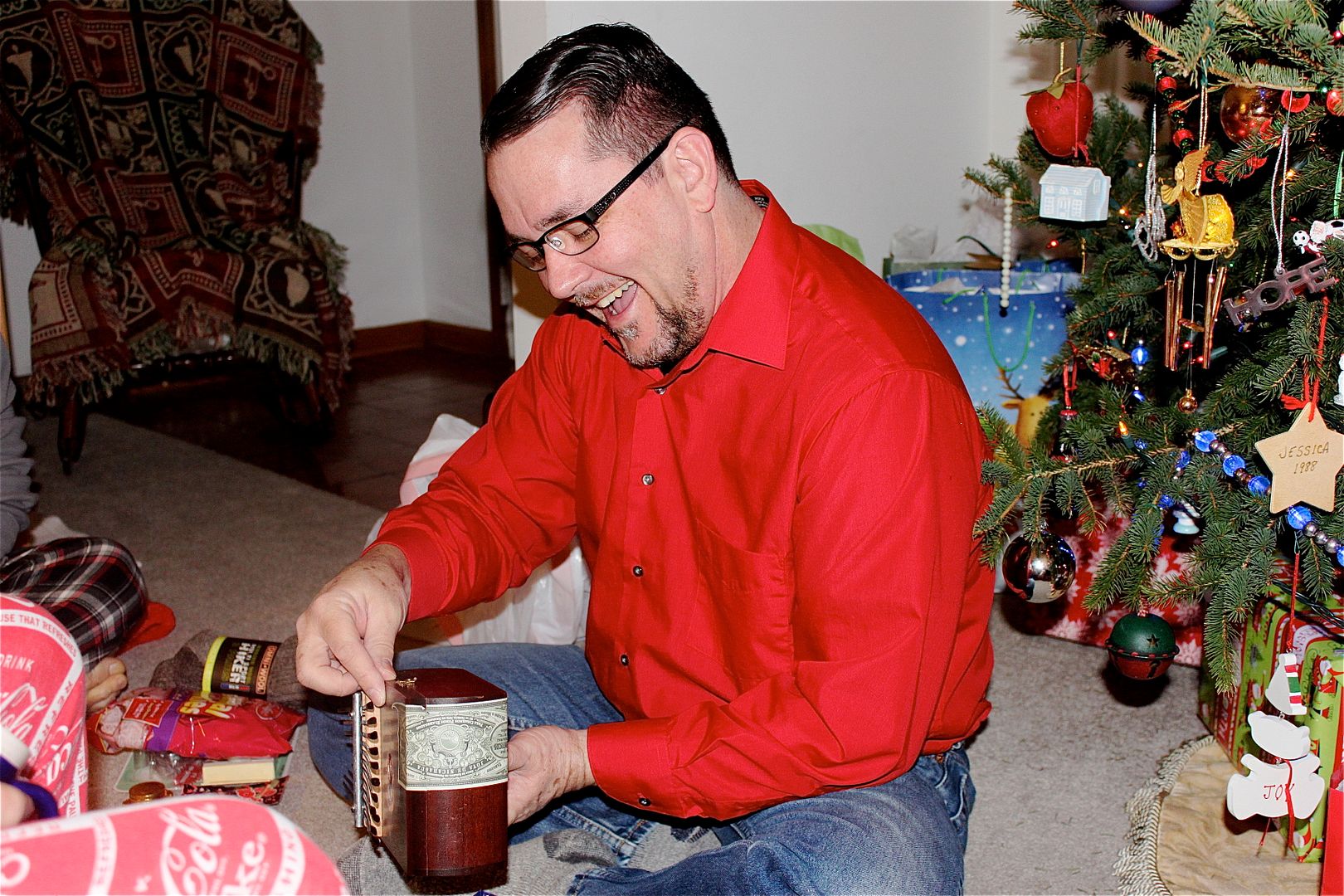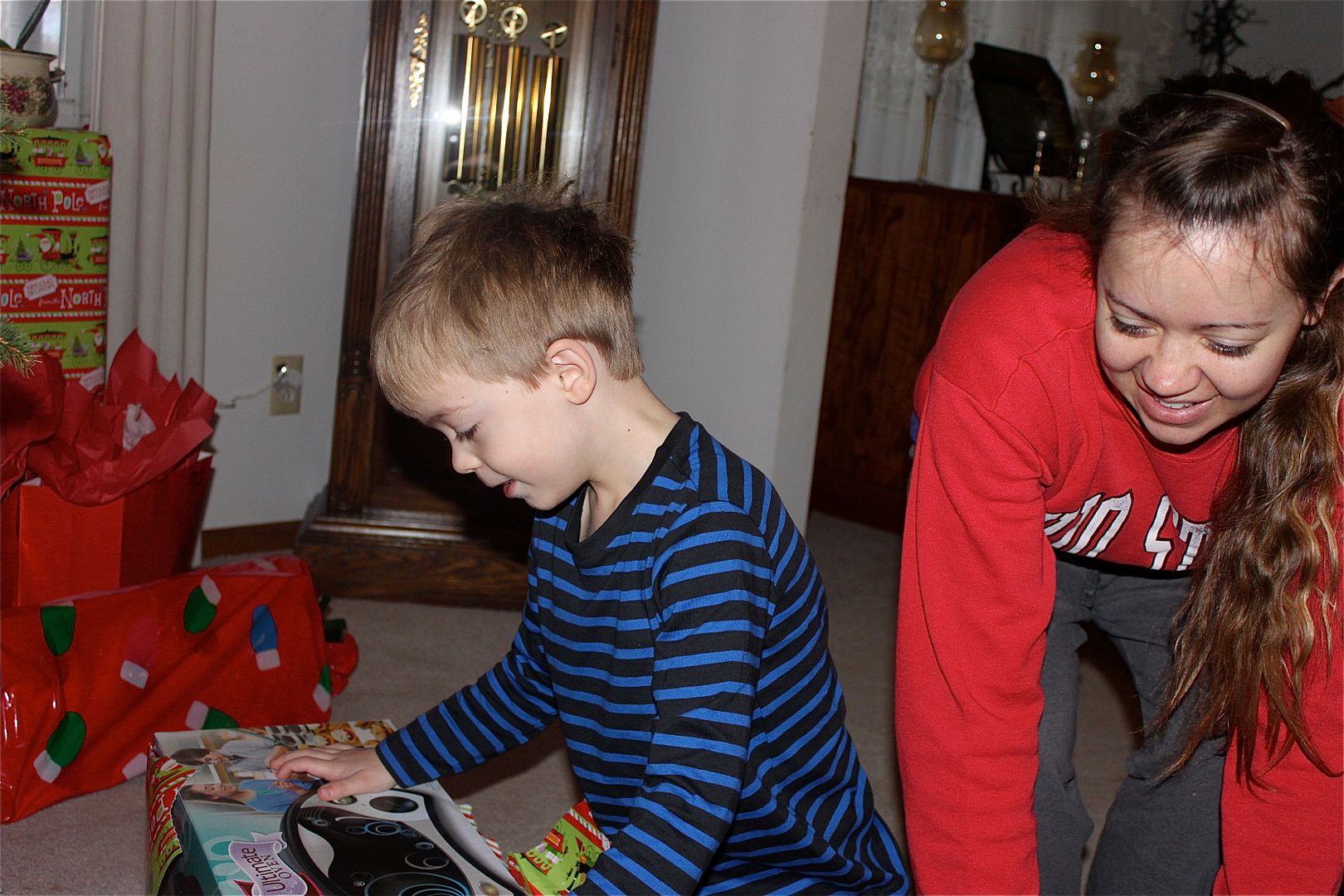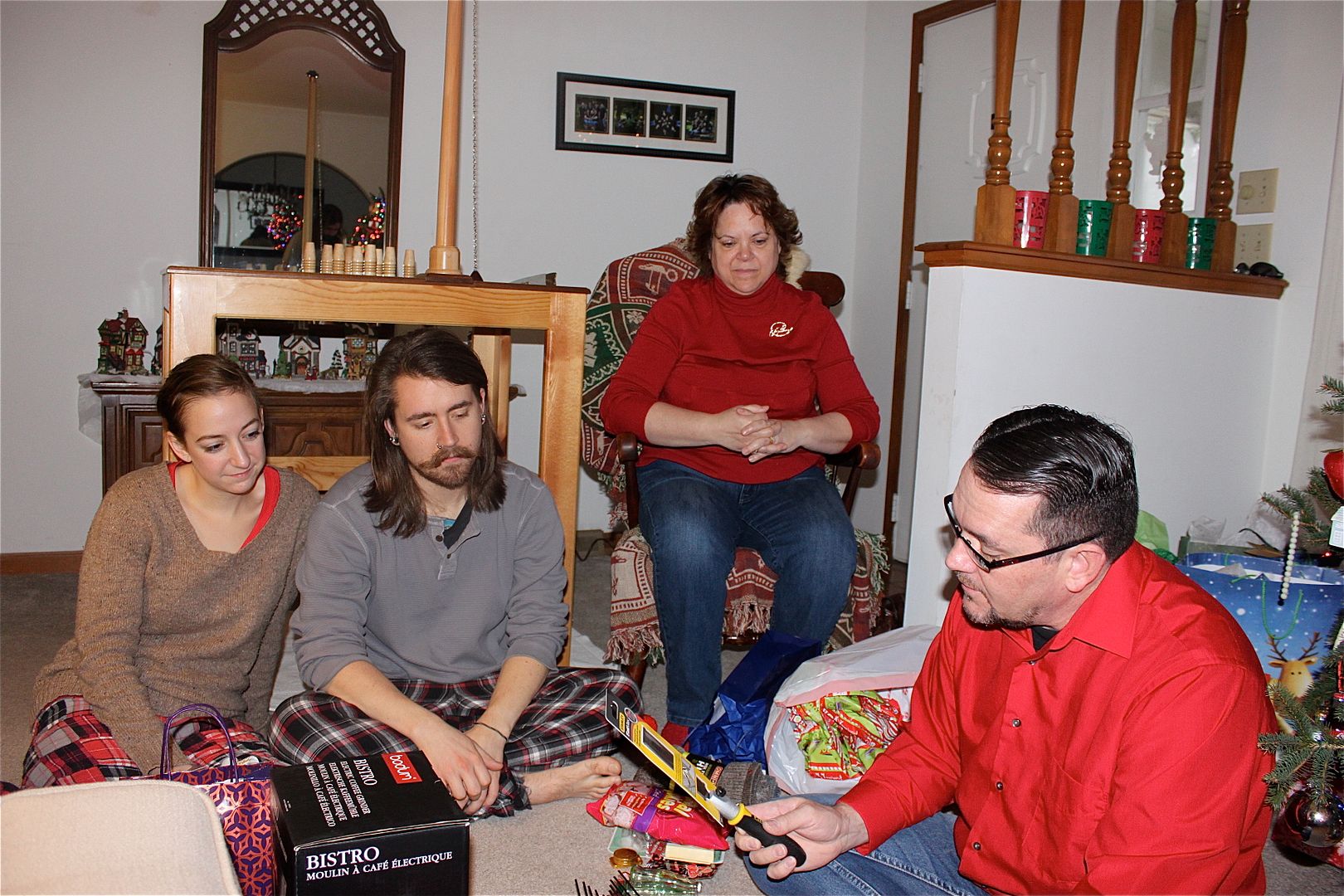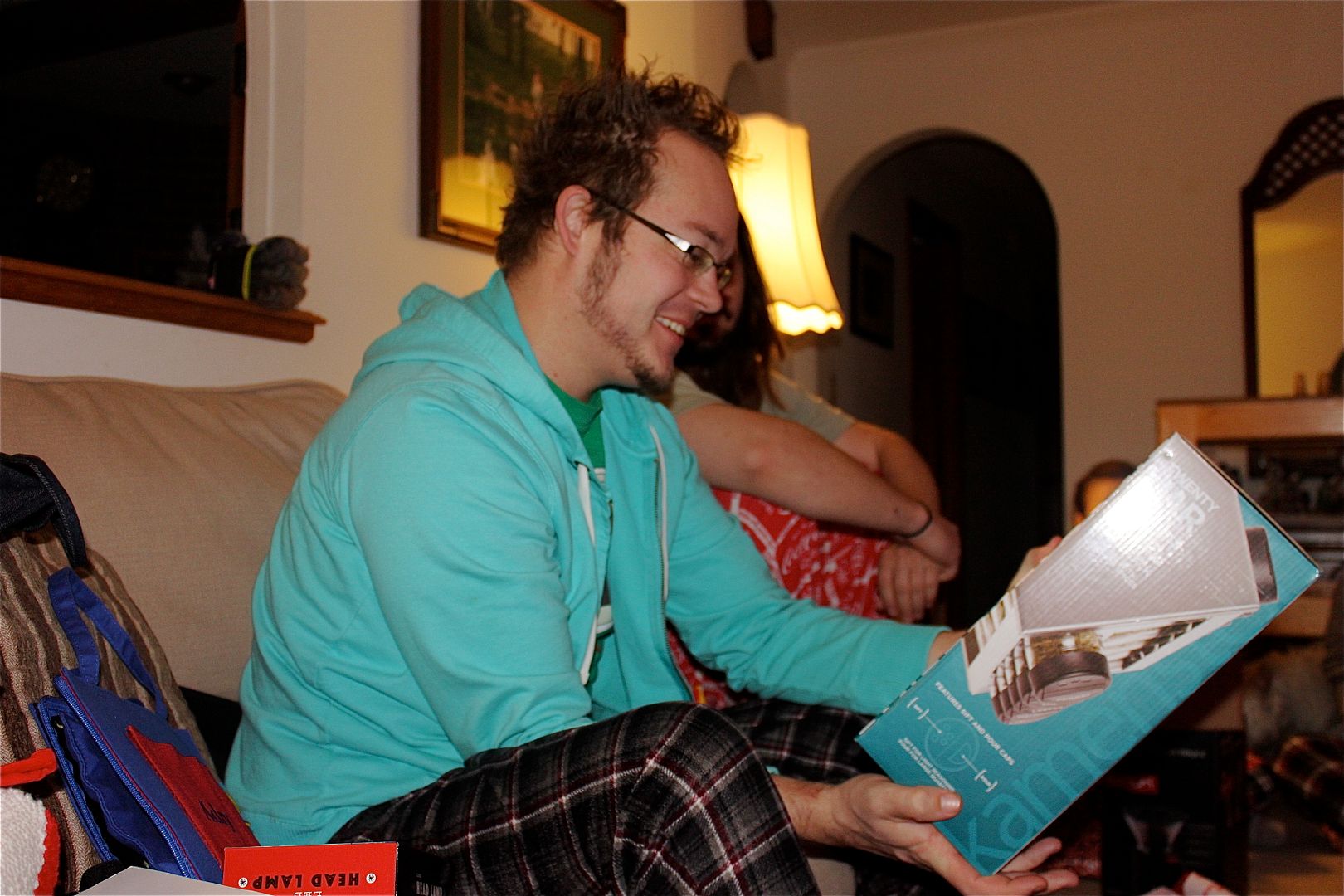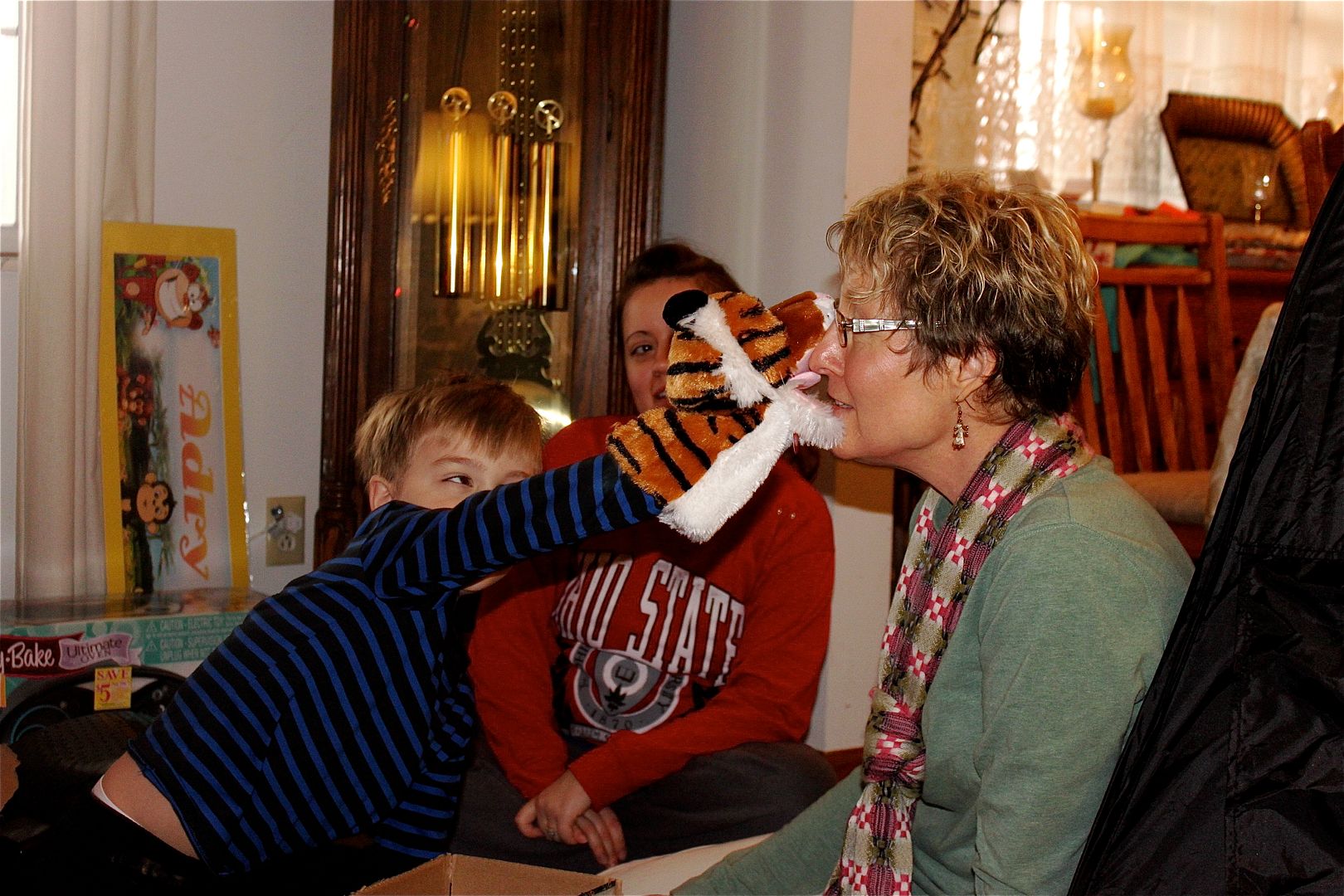 Keithy, Adry, and I excited about our new XBox

Adry in his chef garb and Easy Bake Oven
The Martins joined us for a Christmas brunch, then soon after Adry left for his dad's, Keith and I wrapped up our Christmas at the Martins' for dinner and a gift exchange.
A week later we celebrated a new year and my parents' anniversary. I'm breaking that up in a new post!
Categories: Ciao Bella Vita : Daily Journal - Tag: adry, alexz, christmas, family, family-in-law, jacob, keith, matt, miscarriage, pregnancy