One Big Holiday Update Part II
January 5, 2014
We kept New Year's Eve low-key this year. We hung out at my parents' house, had some mixed drinks at their little self-serve bar, made our own pizzas at a pizza buffet, listened to music, and played games. Simple. Relaxing. Fun. Didn't get many photos.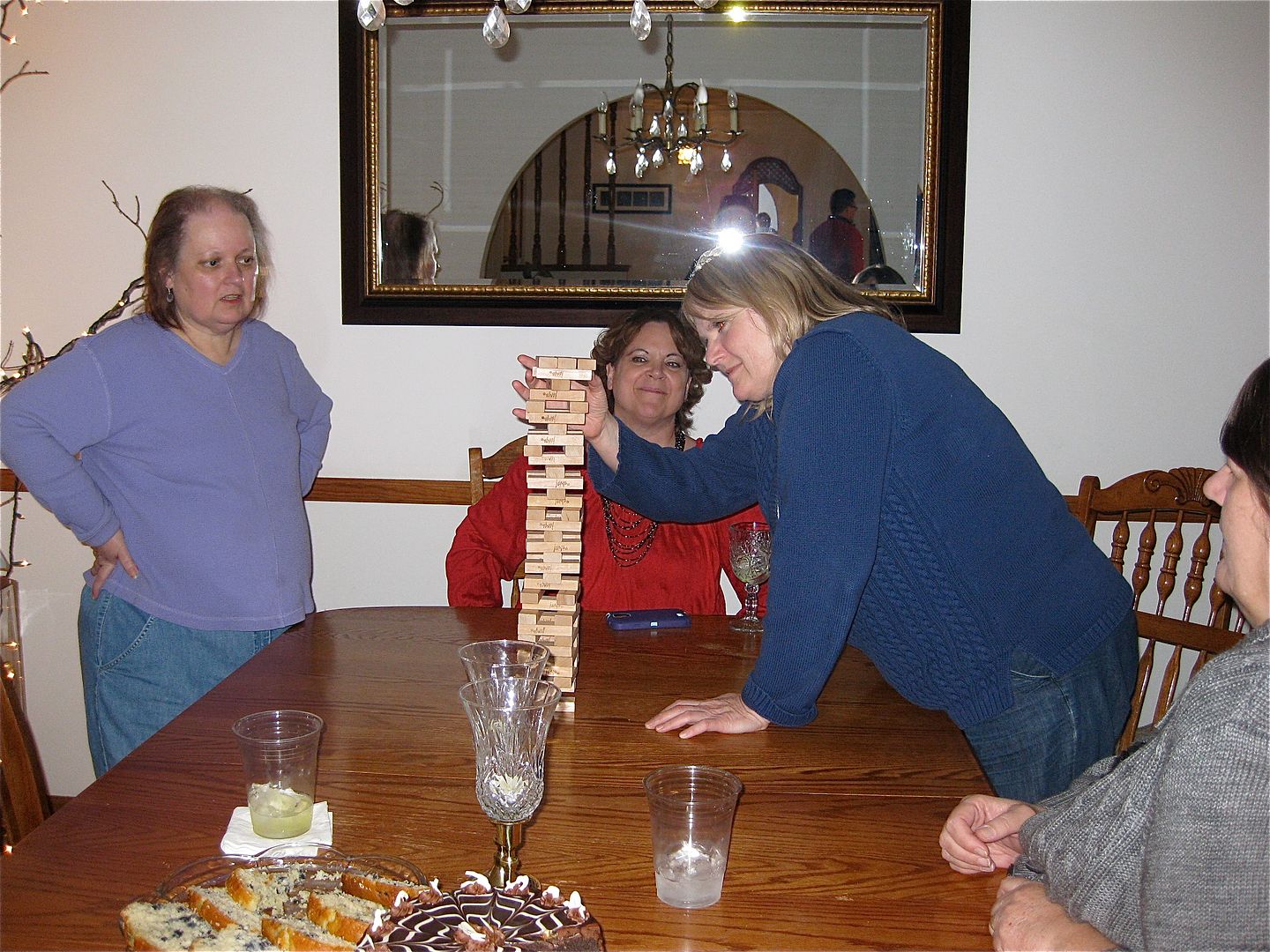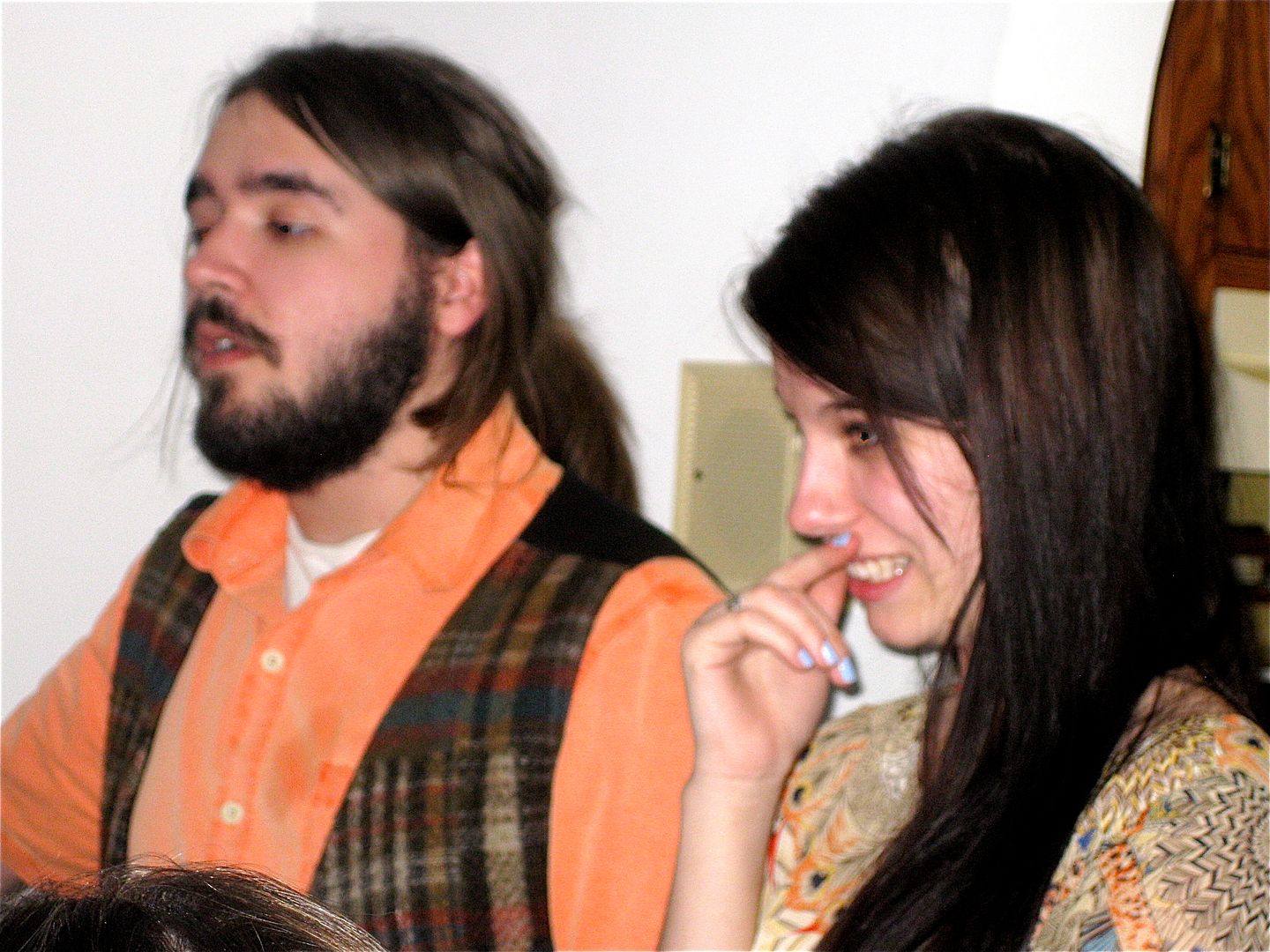 I got my camera out at Becca's prompting because she insisted that a picture of her and J be taken by the end of the night. Unfortunately, after snapping a few pictures of the Jenga game I put my camera down and forgot about it… So THIS is J and Rebecca watching the moms' Jenga game, the only photo of them I got. Hah.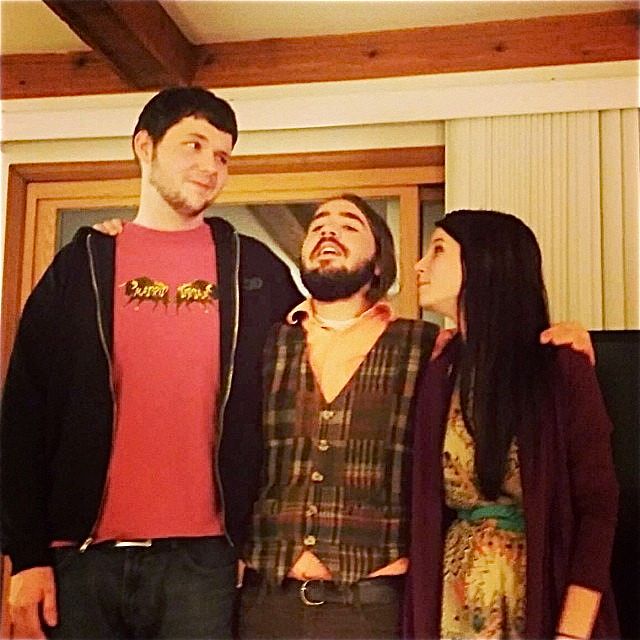 Anyway, a few days later I turned 29. My birthday started off with a car accident. A cop had stopped in the middle of an icy road. The car in front of me apparently didn't see him 'til it was too late and put on their breaks and fish-tailed 'til they hit the car. I saw them breaking and fish-tailing from a ways back, so I started tapping my breaks, which didn't help at all, and I slid right into them. I slid for so long that I had time to consider turning off the road into the embankment to avoid getting a ticket. I decided it was safer for me to just keep going straight, so I braced myself, hoped for the best, and screamed, lol. Ugh! So of course I got the ticket, a towing fee, and a busted car on my birthday morning. My very first car accident. On my birthday. No one was hurt, but it was still frustrating.
However. As frustrating as it was, I got to fall in love with Keithy all over again which was a fantastic birthday present. I had called him right away and waited in my frigid car 'til he got there. My hands were literally blue and numb by the time he got to the scene and I hadn't noticed because I was just so annoyed and nervous. He just kind of swooped in, scooped me up, gave me hugs, tucked me in his warm car to thaw, took charge, and figured everything out. Handsome, smooth, calm, patient, in love with me. In the accident aftermath I was feeling relaxed and incredibly lucky. Cars, tickets, money- none of that matters. I have everything that matters. I am so fortunate, so blessed, and so in love.
After that was all said and done, I got to enjoy the birthday dinner I requested from The Food Woman (stir fry and no bake cookies). It was delicious. The next day Dad decided to treat me to dinner. I chose Cheesecake Factory hoping to see Keithy who was working that night.
It was a fun evening of relaxing, talking, visiting… And I did get to see Keithy, if only for a moment! Worth it.
I loved all the time this season that I got to spend with my family. I can never get over how many awesome people I have in my life.
I'm thankful 🙂
Categories: Ciao Bella Vita : Daily Journal - Tag: becca, dad, jacob, keith, les, mom, my birthday, new year's eve, pam, tay