Valentine's Day 2014
February 26, 2014
This year Valentine's Day fell in the middle of a 72-hour night shift work stretch… while I was sick!
Not fun.
But I still enjoyed being spoiled and loved.
I woke up to dinner in bed, a silly poem, and chocolates.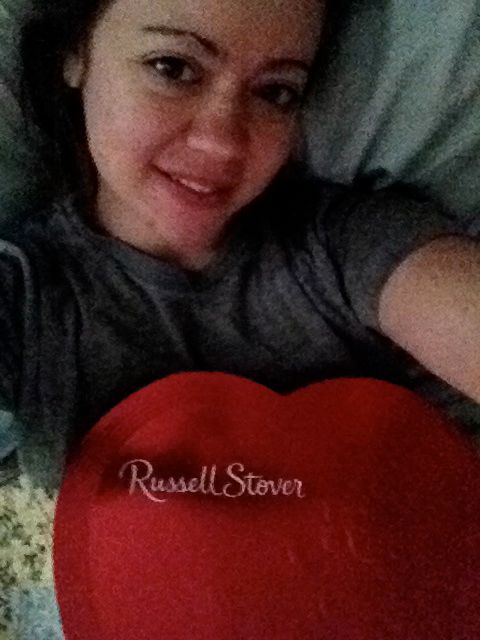 I know I keep saying it but it's because I just can't believe it! Plus, it's my journal so I can say it as many times as I want! I am so fortunate to have such an awesome husband. I love him so much.
We joke around a lot about how it's cruel that two people with completely opposite personalities ended up together. It makes for interesting conflict resolution! He's a victim of bullying, a sugar coating people pleaser, and he runs away from conflict. I'm blunt, fiery, and confront head-on. We also have completely opposite mental disorders. He has really bad ADD and I have real OCD anxiety disorder. You could definitely write a sitcom about some circumstances in our lives.
But as challenging as it may be sometimes, we make a great team. We've learned so much from each other… And because we have disorders that are easily misunderstood, we are reminded to be compassionate towards things we don't understand. It takes grace, patience, communication, and laughing at ourselves… laughing at ourselves a lot! Laughing every day! It's a fun friendship. I'm so very glad for it.
<3
Also, the following weekend we attempted to have a date at a comedy and music night at Keith's parents' church. We had a sitter for Adry and everything! But we failed. Miserably. …Well *I* failed miserably because I was sleep-deprived, mentally exhausted, and hormonal. We left early, but I like this picture someone snagged of us with Keith's parents before we left: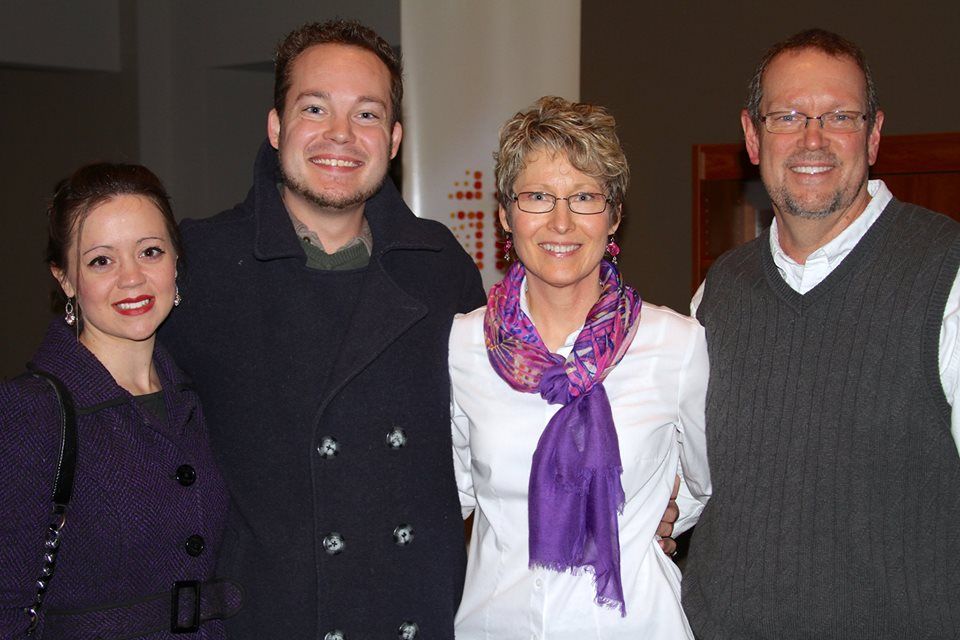 After that I practically slept three days straight (or at least tried to) and I'm feeling much better now! I just needed to give myself some recover time after working so much night shift and being sick. Plus, I'm a sappy mom and I really missed my Adry.
Categories: Ciao Bella Vita : Daily Journal - Tag: Jeff, keith, marriage, ocd, sherry, valentine's day