Adry's Swim Lessons
July 29, 2014
Adry passed his beginners swim lessons test this year! Yay!
During the first session he refused to even put his head under the water, but by the end he was fearlessly swimming underwater. He was so excited and proud.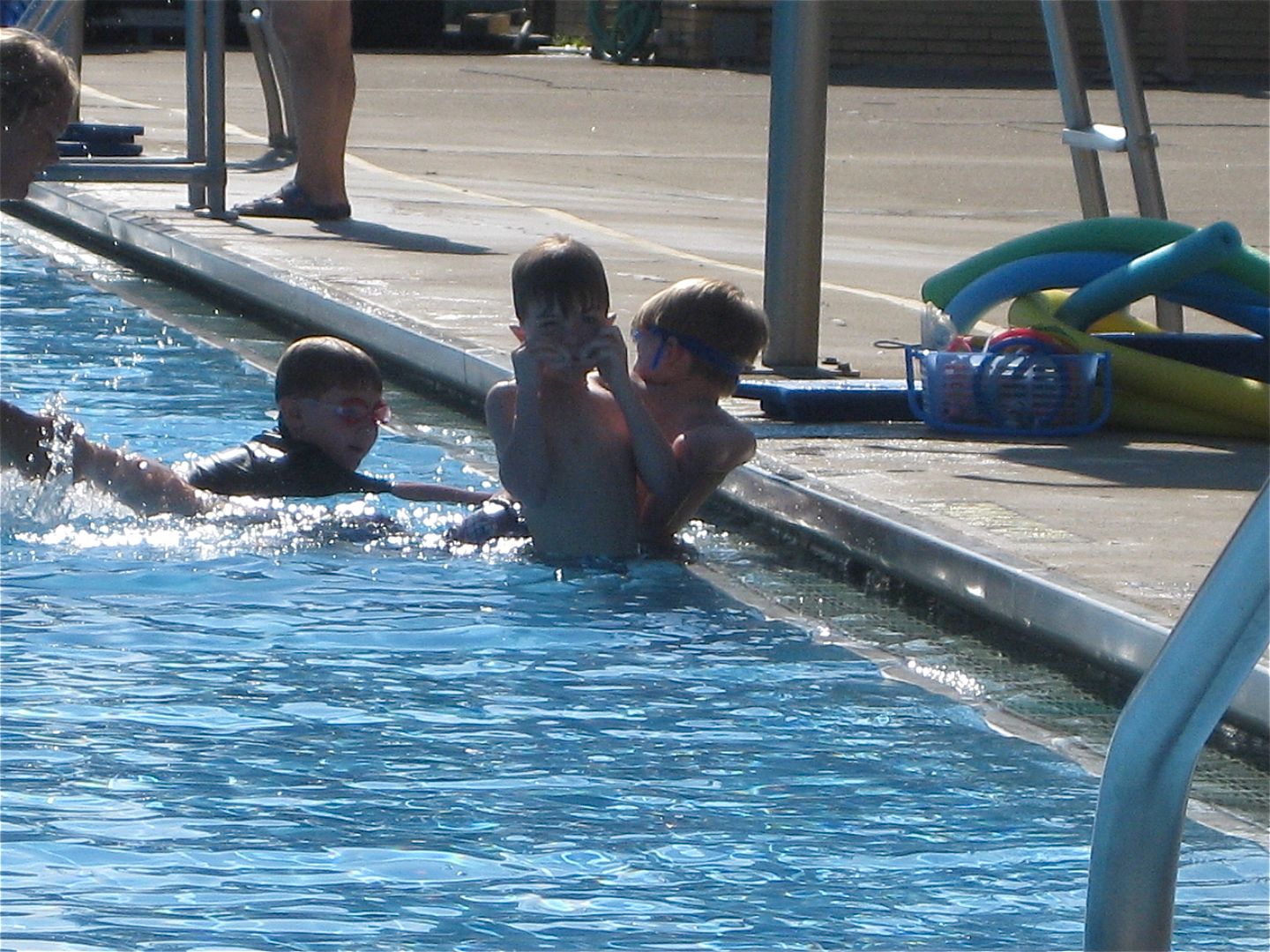 Putting his goggles on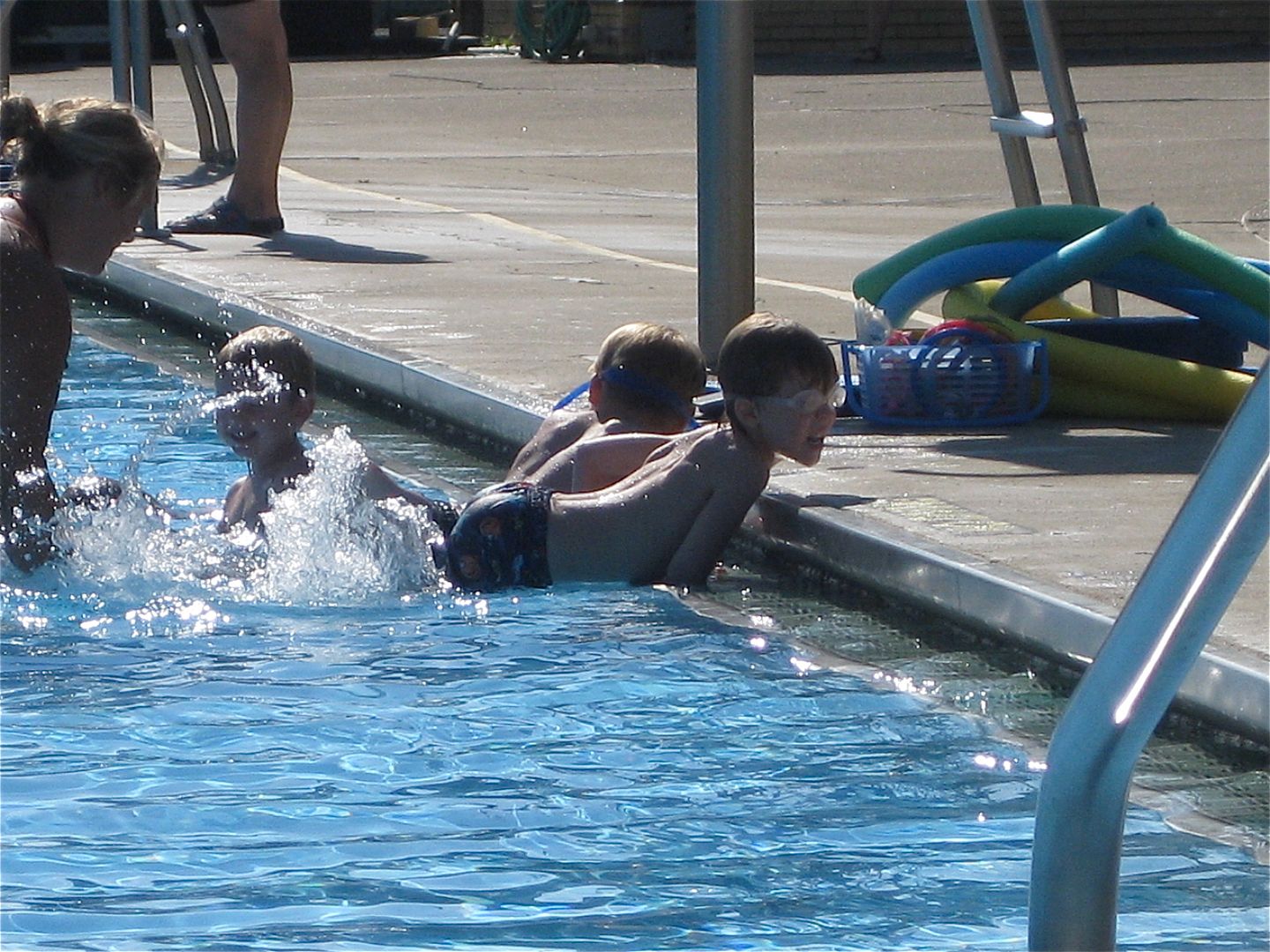 Practicing kicks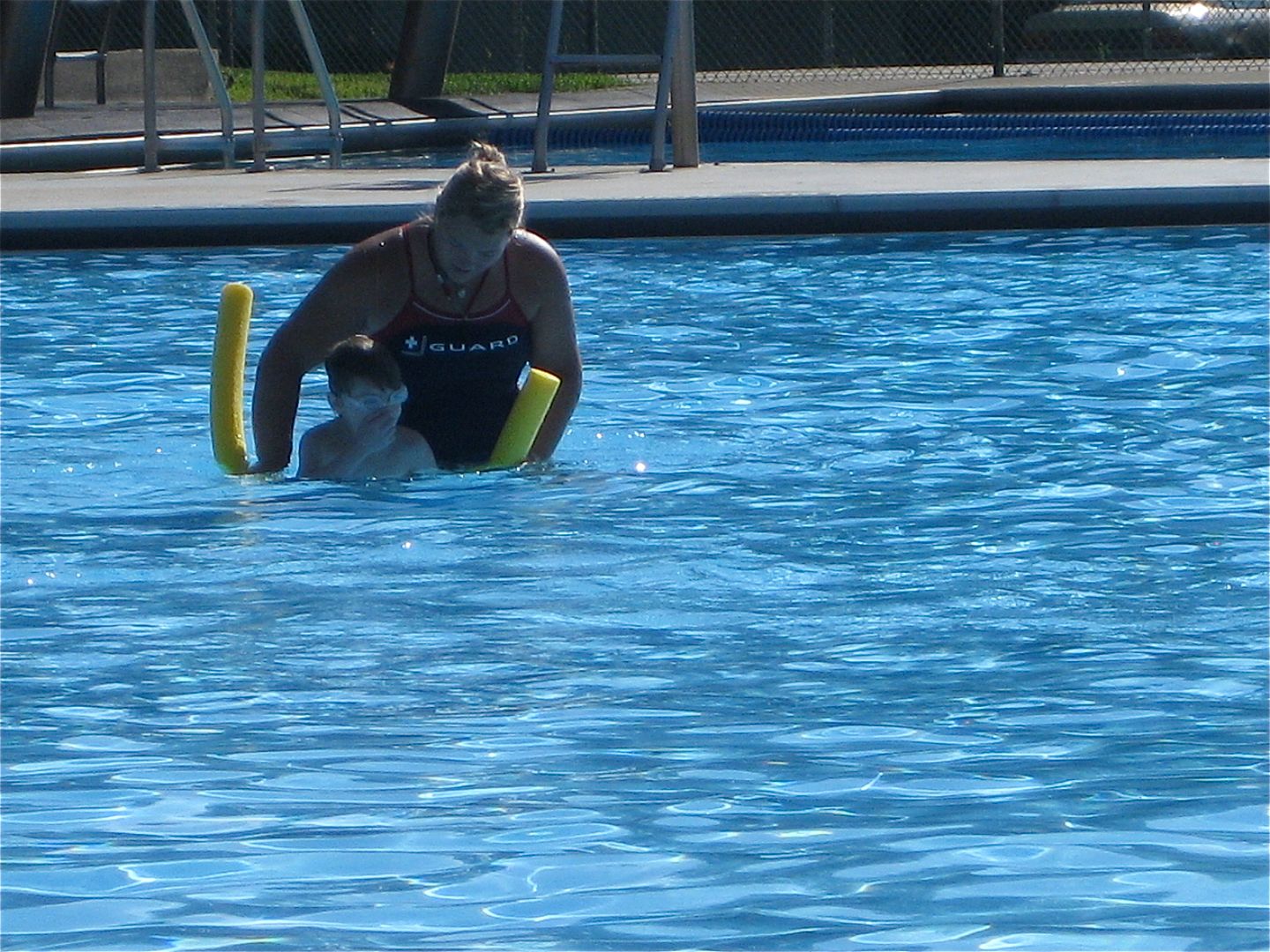 With his instructor

He just finished swimming through the hoop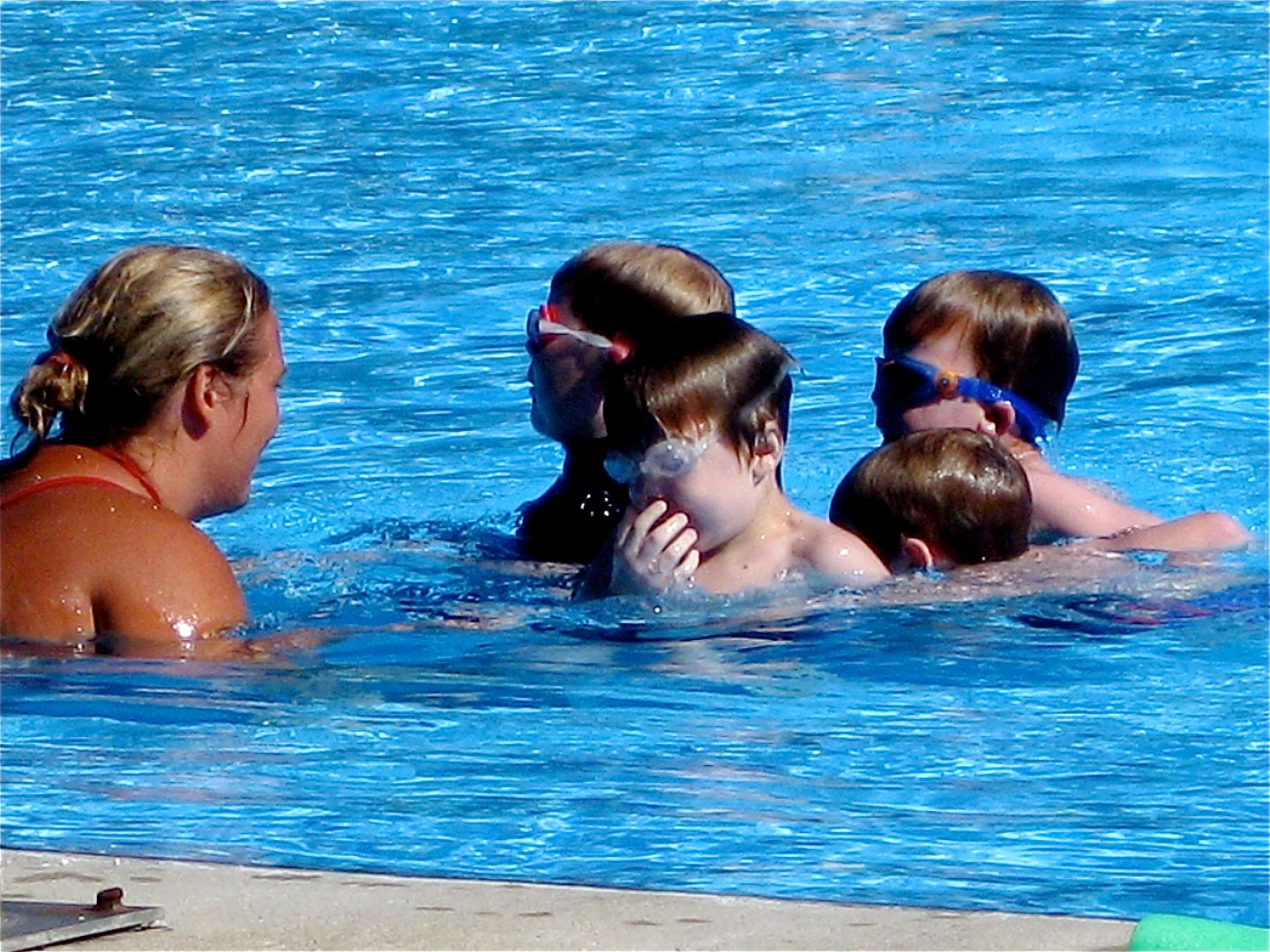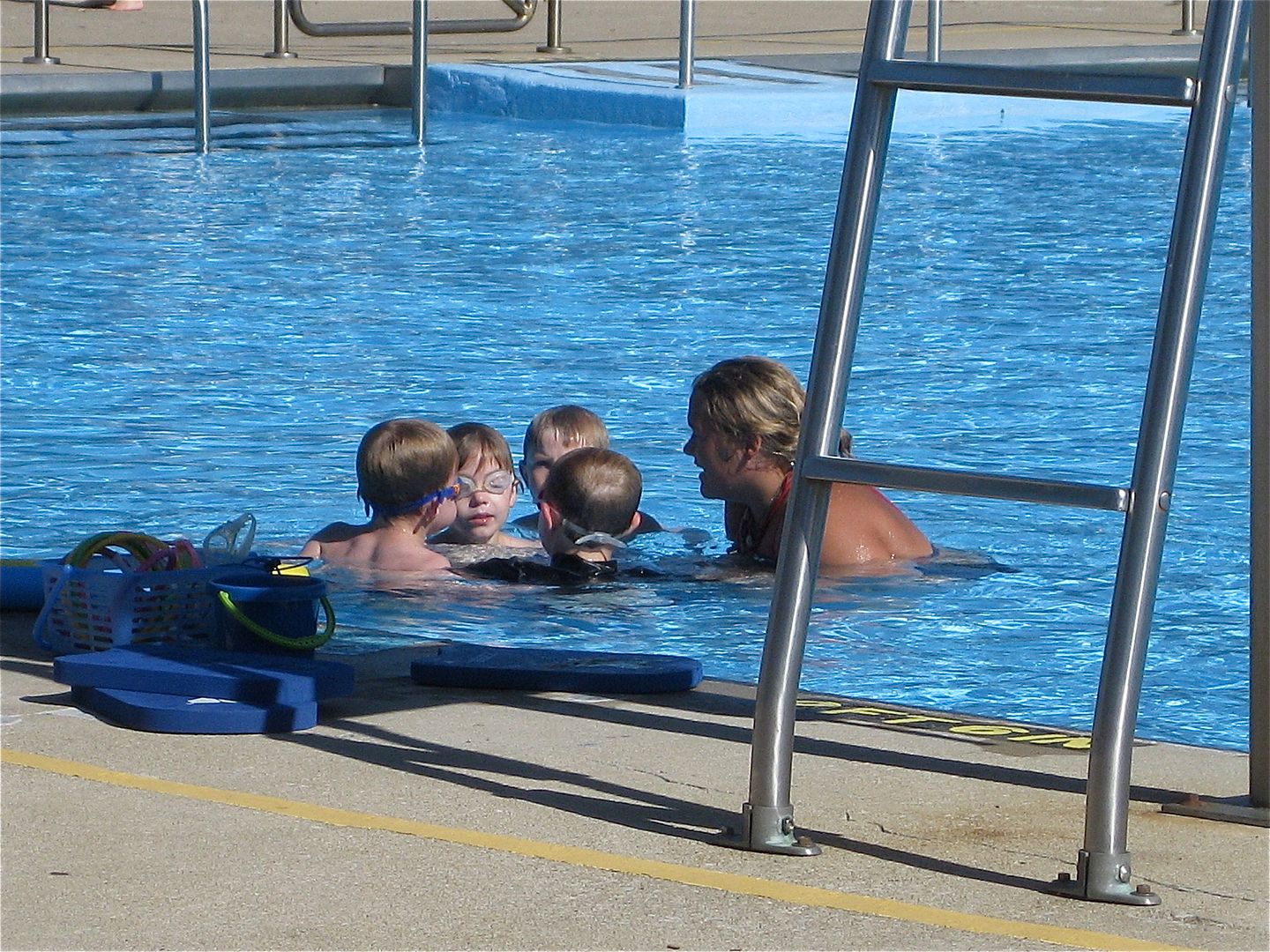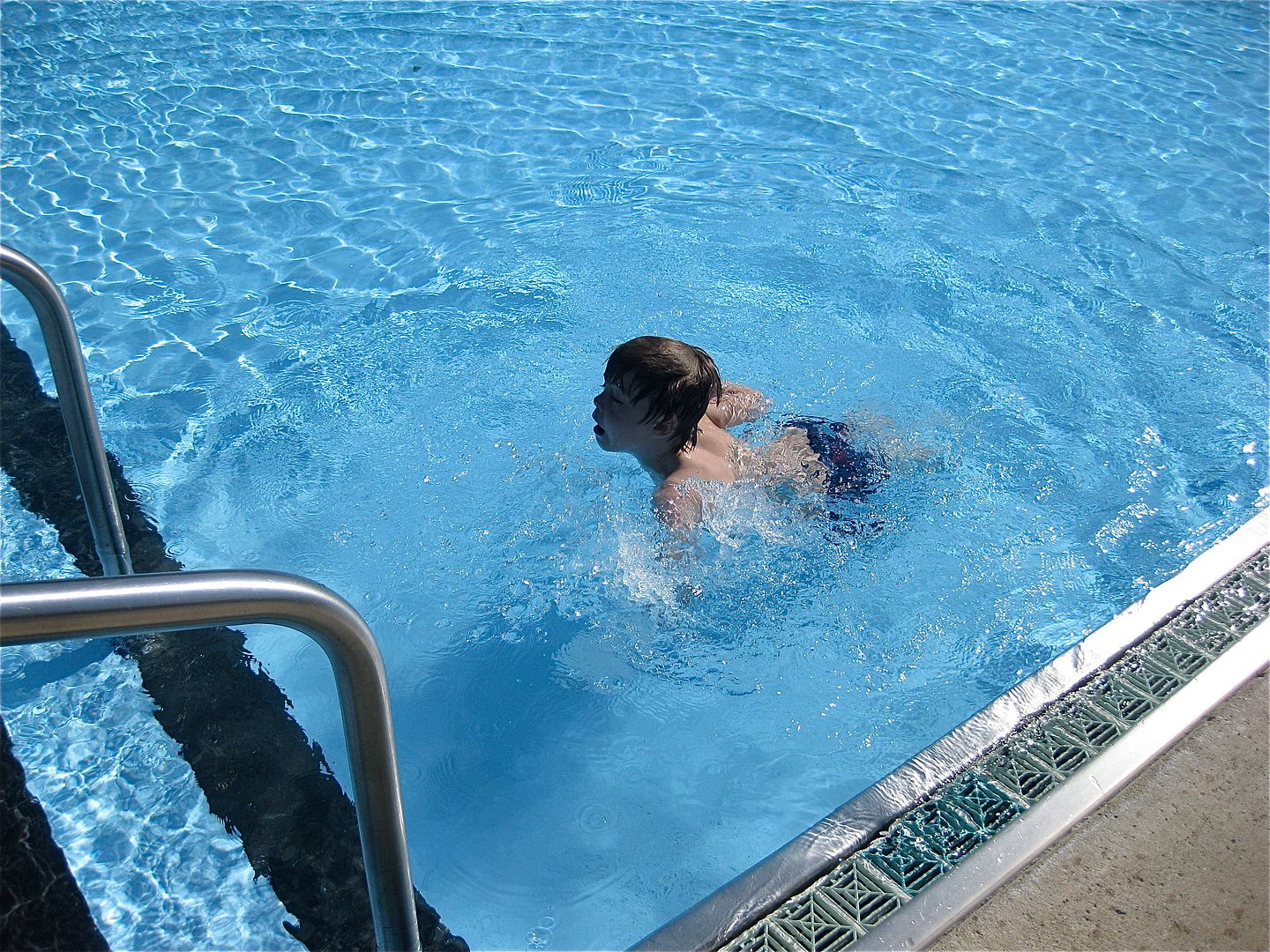 Next year he'll move on to learning actual swim strokes.
This summer his dad also did the reading program with him through the Grandview Heights library. He got a t-shirt for completing 20 hours of independent reading, 51 books. He's my little swimmer and reader! Two more weeks and he'll be my FIRST GRADER! I think he's had a fun, accomplished summer and he's looking forward to returning to school. (I am SO not, though. I'm really going to miss sleeping in and snuggling him in the mornings, and I'm not excited for homework or early bedtimes! 🙁 )
Categories: Ciao Bella Vita : Daily Journal - Tag: adry, ben, public school