Ella Belly 7 Months and 3D Ultrasound
August 30, 2014
Another Ella update!
FIRST. The Belly.
This is what I looked like at 7 months pregnant with Adry: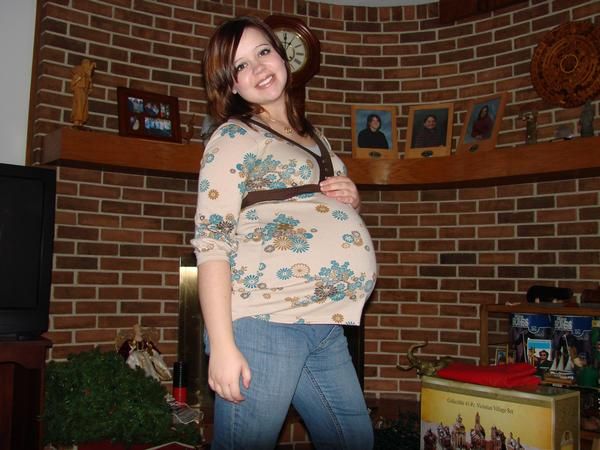 Different angle, hard to compare… Still huge!
ALSO. I wanted to share some of the 3D ultrasound images we got.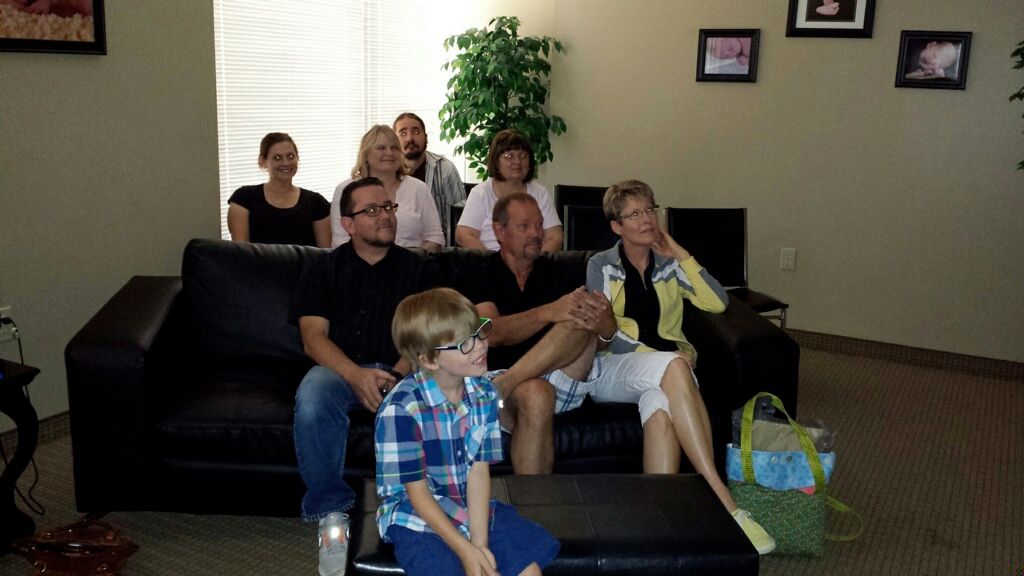 (MOM took this photo! She wanted to make sure everyone knew SHE WAS THERE!)
We went to First Expressions earlier this month and got a whole CD worth of images, but it's not compatible with my MAC. I haven't had a chance to use someone else's computer to email the photos to myself, so I just scanned the few prints we had.
My Eleanor Joyce: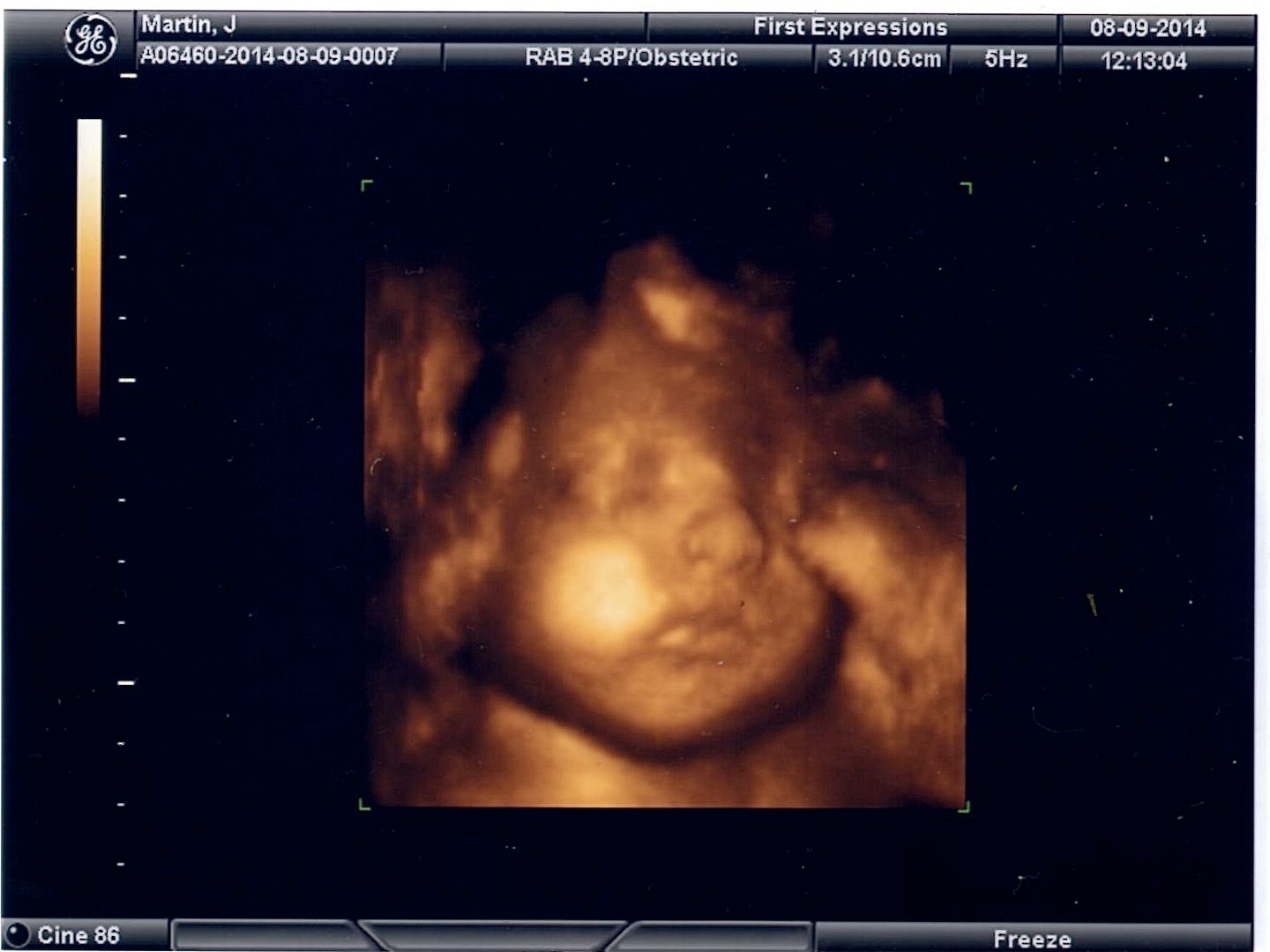 THE CHEEKS!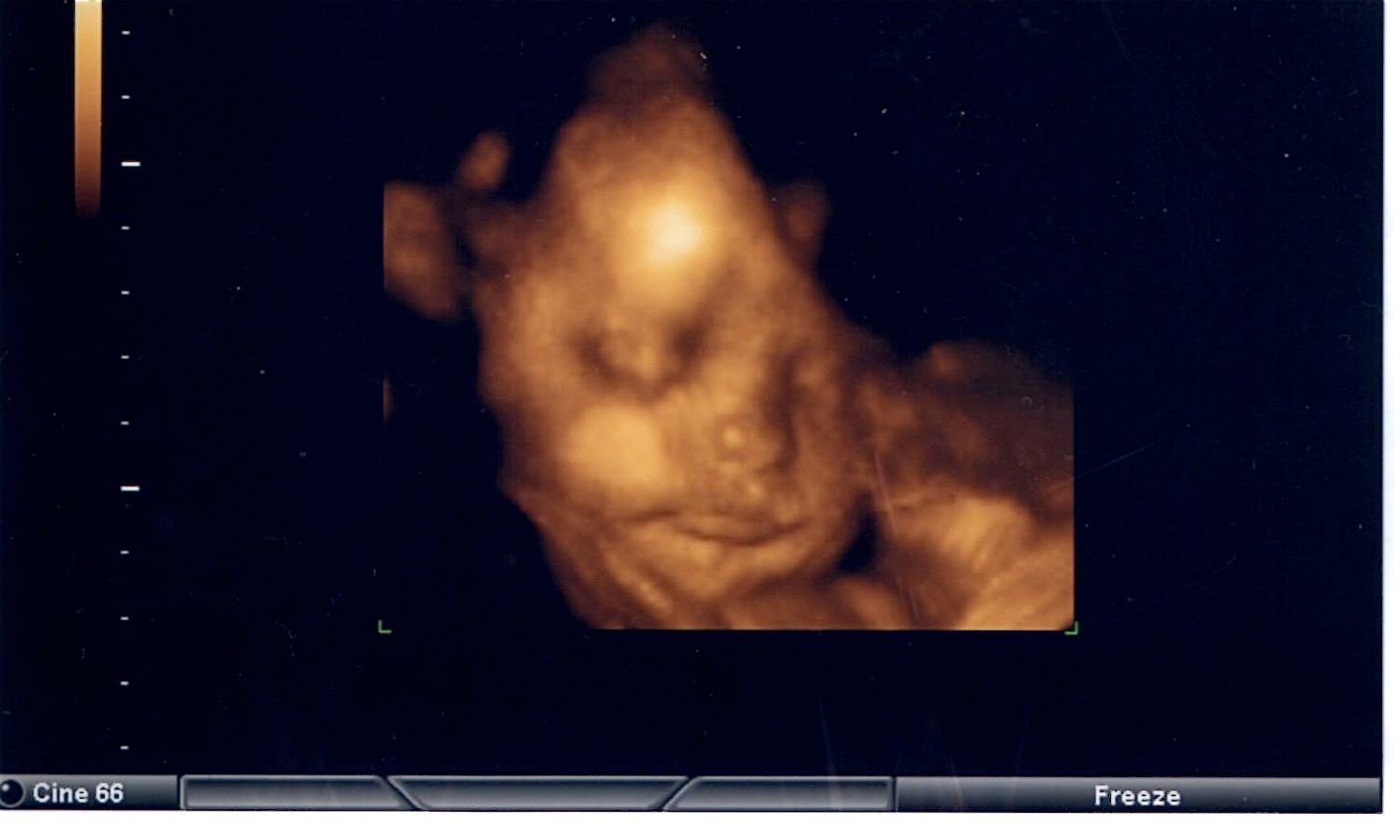 THE POUTY LIP!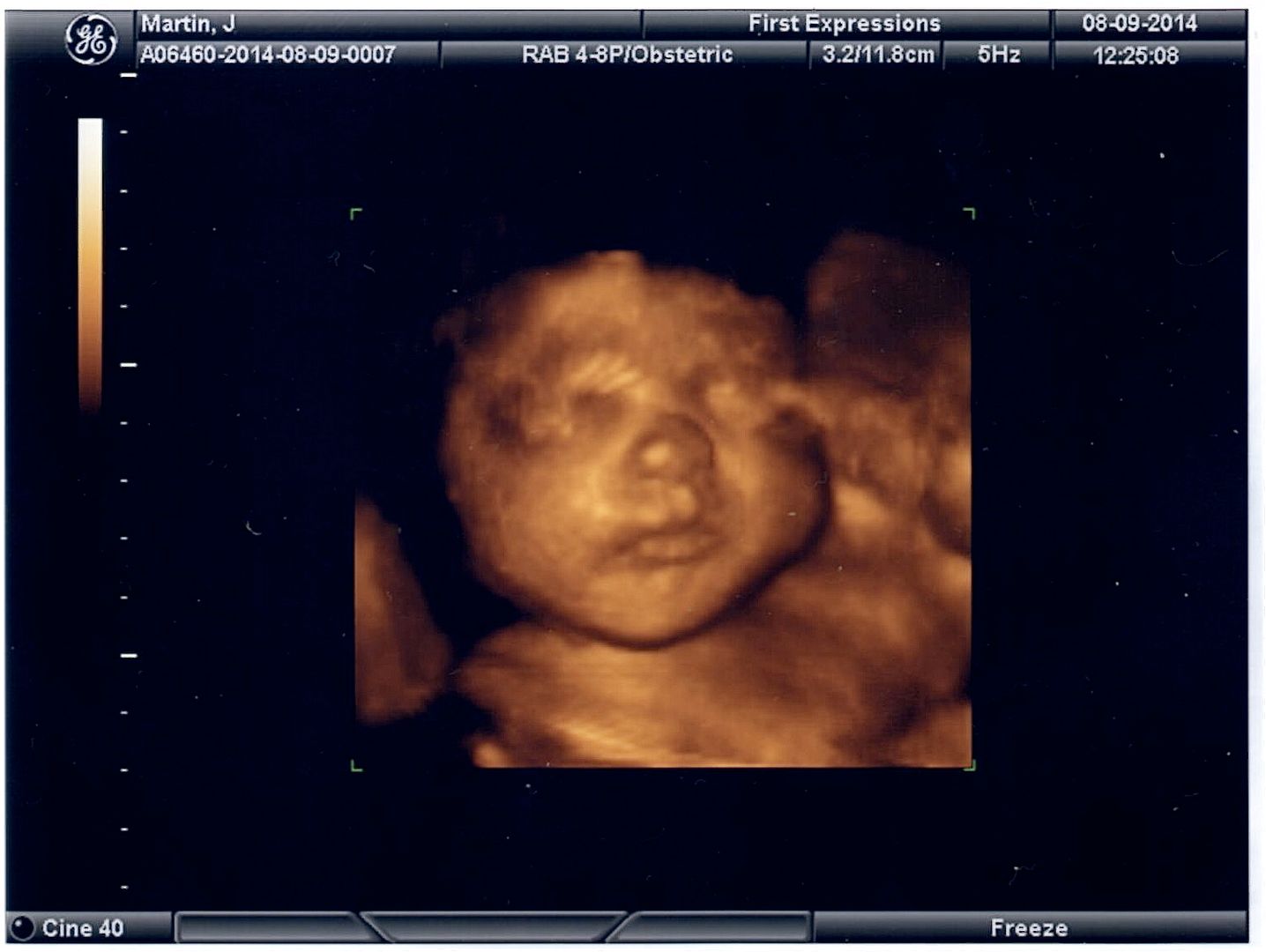 THE BUTTON NOSE!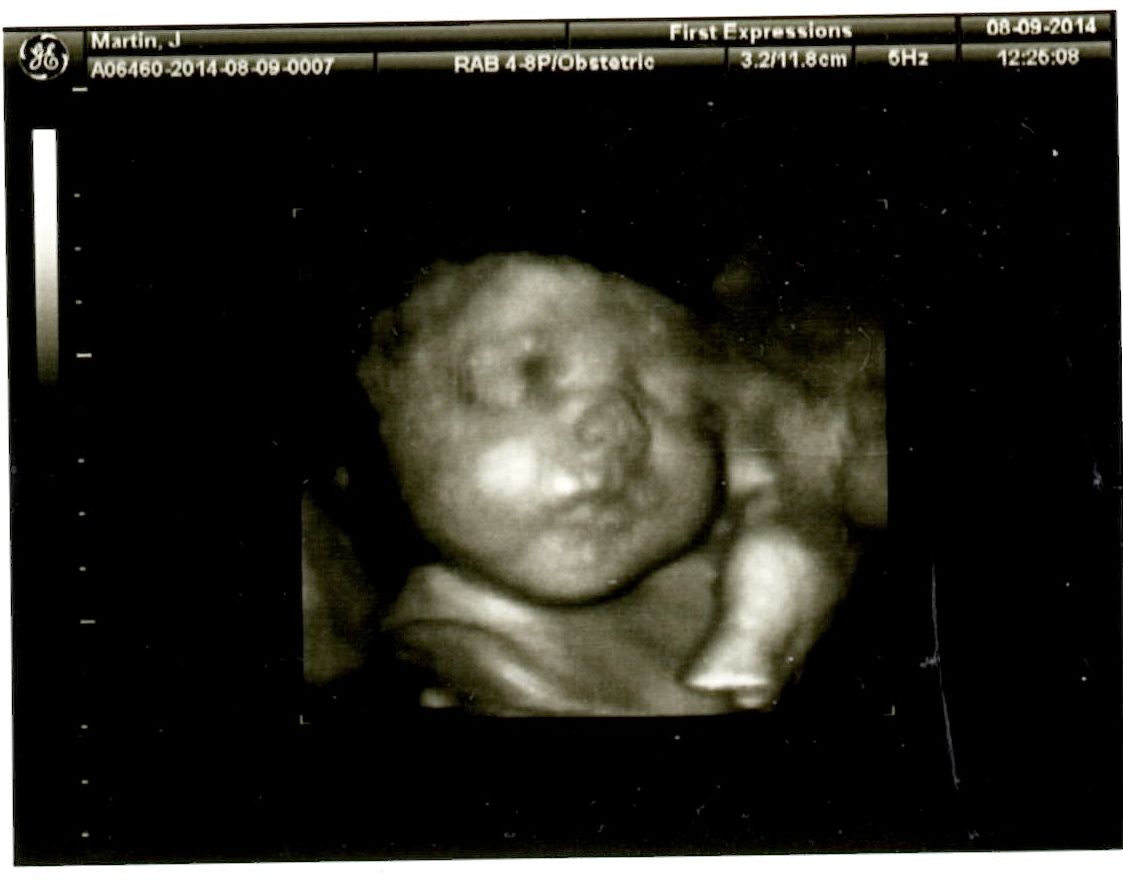 I wasn't expecting her to be so adorable! Not that Keith and I aren't each just entirely smokin' hot ;-); I just figured there were very few combinations of our features that would crank out a cute kid.
Dad said during the 3D ultrasound he immediately thought, 'I KNOW THIS BABY!'
Sure enough, we went home and got out an album with my newborn photos and, apart from the pouty lip, Ella and I are extremely similar. So maybe just maybe I'll have a daughter who looks like me!
Adry really enjoyed seeing a glimpse of what his little sister will look like.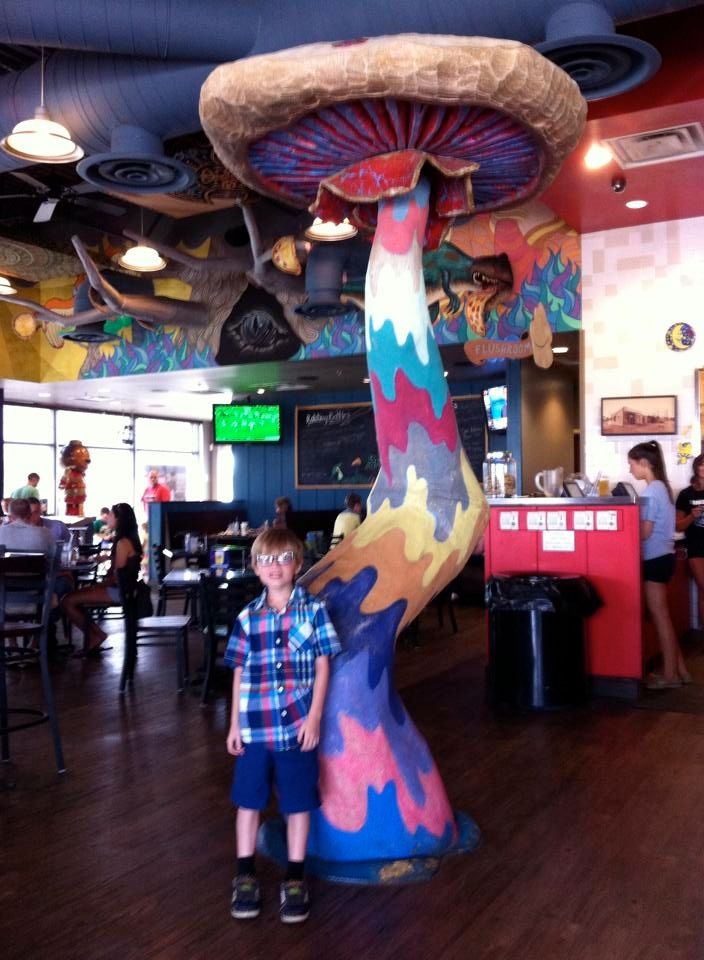 (MY BIG FIRST GRADER! We went to Mellow Mushroom after the ultrasound.)
He is SO incredibly excited and sweet and protective of who he calls his "Ella Bella". He sings to her and cuddles with her and gives her hugs on a daily basis. He's also been keeping a very accurate due date countdown- I've been impressed!
Other 7 Month Pregnancy Updates:
You may have noticed the heart monotor.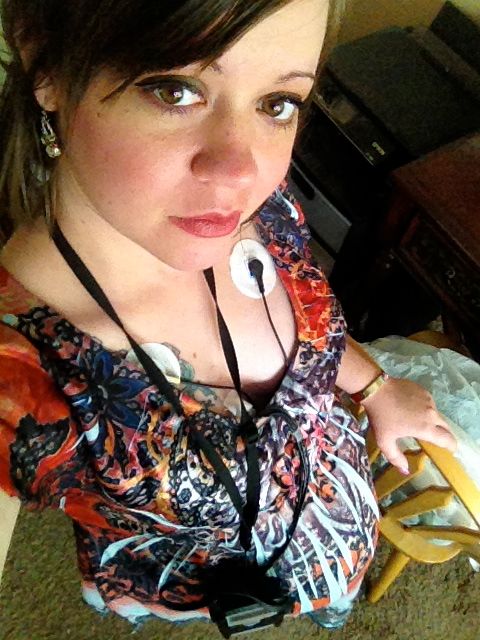 It's not a big deal other than it is really REALLY annoying.
It's just monitoring, checking for any electrical problems, for 30 days. Mom and I both get frequent PVCs, palpitations, and a little tachycardic throughout the day. Mom also has a grandmother who died of Mitral Valve Regurg and it may be genetic, but the cardiologist said mine was mild and not a concern at all. She ordered another echo just in case, and put me on the monitor basically just to rule out any other issues. My follow-up appointment is in October, and I really don't expect any news worse than I might have to go on medication to regulate rhythm. Might. Hopefully not!
Other than that, I could complain all day about the misery of this pregnancy, but the truth is we've gotten nothing but good, comforting news. Even though I've swelled out of my rings and I can't squeeze my hand shut because of all the fluid, my blood pressure is perfect! And I OFFICIALLY do NOT have gestational diabetes! Which is just… so great, not only for Ella and I now during this pregnancy, but also for ME and my future health! The odds of developing Gestation Diabetes in subsequent pregnancies, or Type 2 Diabetes at a younger age, are lower.
I have 3 goals for Ella and I at this point: 1) Keep her in until her due date! All of these early cramps and contractions are scaring me. 2) Get all the baby things we need and get this apartment baby-ready. And 3) Try to relax and enjoy the rest of this experience as much as I can.
We can't wait!
Categories: Ciao Bella Vita : Daily Journal - Tag: adry, dad, Ella, health, jacob, Jeff, les, mer, mom, pam, preggo belly pictures, pregnancy, sherry