A Shower for Ella Bella Part II
September 26, 2014
Weeks before the shower my mom had Keith make a list of 23 things about having a daughter that he was excited for, and 1 message to me. She cut the list into strips and taped each of the 23 things to a pink rose, and taped the message to me on a single red rose. She put the roses in centerpiece vases on the tables and during the shower I walked around and read them. It was the sweetest thing.
What Daddy is Excited About:
1) Eleanor, I cannot wait to hold you in my arms. Your mom has carried you enough and I want my turn.
2) Eleanor, I am so excited to see your smile and hear your laugh.
3) Eleanor, I look forward to holding your hands and seeing you learn how to walk.
4) Baby Eleanor, I can't wait for the day that you learn to say mama and dada.
5) Eleanor, I am so excited to take you out and show you off to the whole world.
6) I am already planning father-daughter dates. Don't judge me.
7) I can't wait to watch you grow up and see which of us you look like. I hope it's your mom.
8) I am excited to see what your interests and passions are.
9) I am beyond excited to see the friendship that you'll have with your big brother. You haven't met him yet but he is the awesomest big brother you could ever want to have.
10) Dearest Daughter, I can't wait for you to meet your grandparents. Be warned, though, they will spoil you silly.
11) Eleanor, I'm excited to take you to your first day of school, even though it means you'll be growing up.
12) Dear Eleanor, I can't wait to see the color of your eyes.
13) Daughter, I can't wait to teach you how to ride a bike, and feel proud when we take the training wheels off.
14) Eleanor, I'm excited to see what your favorite bedtime books are even though I'll probably get sick of reading them.
15) Dear Daughter, I can't wait to teach you how to swim.
16) Dearest Eleanor, while it's true that Mommy runs the bank in our house, I promise to sneak off with the credit card as often as possible to get you whatever you want. (Jessica, please don't murder me to death.)
17) Eleanor, I'm excited and terrified in equal measures to see you make your own fashion choices. Please, for my sanity, make wise choices, or at least don't let me see the bad ones.
18) Dear Daughter, I can't wait to take you to the zoo so you can choose your favorite animal.
19) Dearest Eleanor, your daddy is old and his imagination doesn't work so well anymore, but I look forward to our tea parties.
20) My dearest daughter, I can't wait to see the relationship you build with your mom, and the bonds you'll create with her as you grow up.
21) Eleanor, I can't wait for the day that you can understand the words "I love you".
22) Dear Daughter, I can't honestly day I'm looking forward to you dating, but I swear that I will be a shoulder to cry on and a bringer of ice cream when some damn fool breaks your heart.
23) Eleanor, I can't wait to see you take your first breath and take you home.
24) Dear Jessica, I used to think my life couldn't get any better. Thank you so much for proving me wrong and giving me the greatest gift of my life. I am so excited to meet my daughter and add her to our awesome family. I love you.
Group Photos At The End Of The Shower:

Keith's mom, my mom, and I got to share a special moment. While we were standing there together I asked Sherry if she would join Mom, me, and Keith in the birthing room to be my third labor partner and witness Ella's delivery. She was so happy!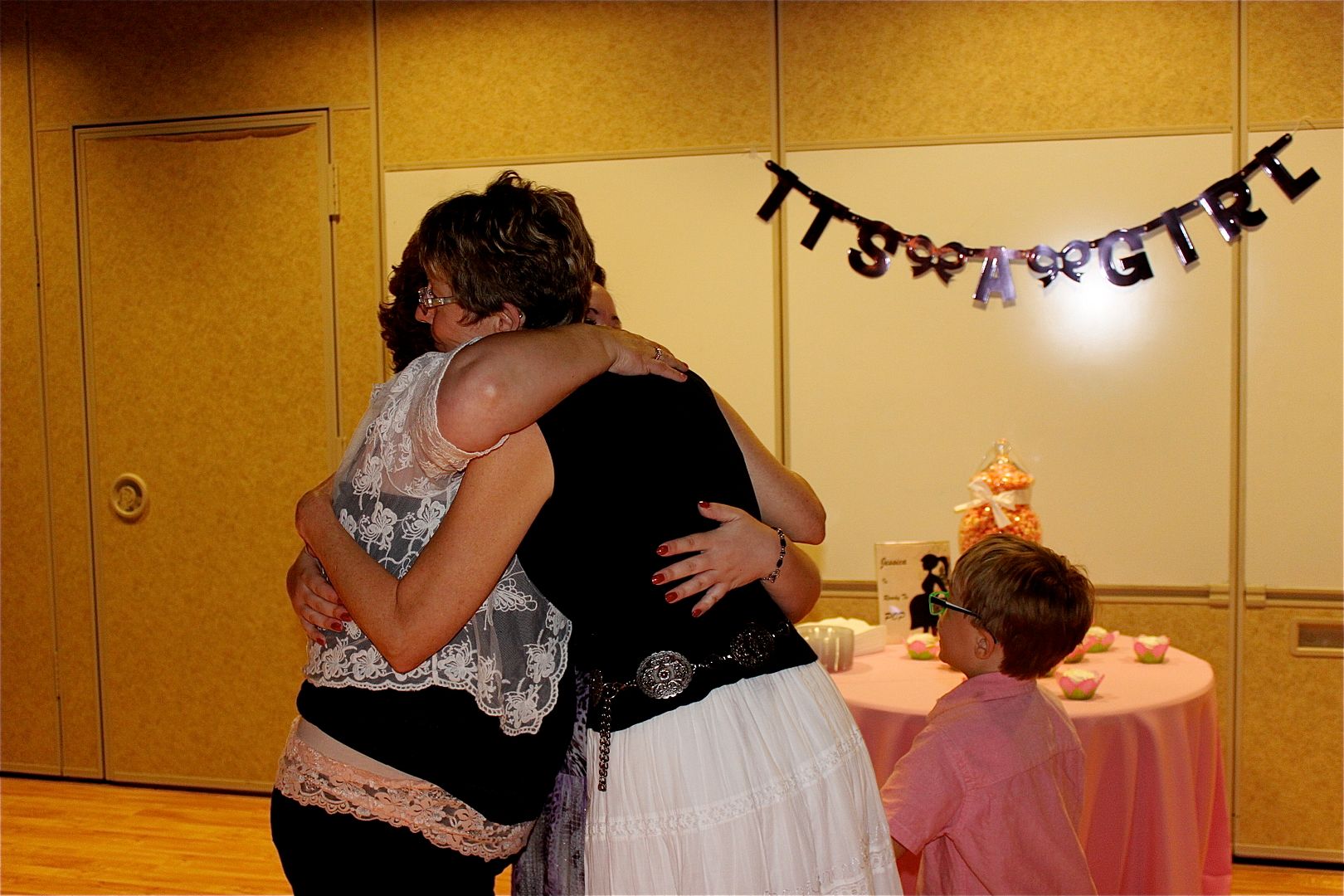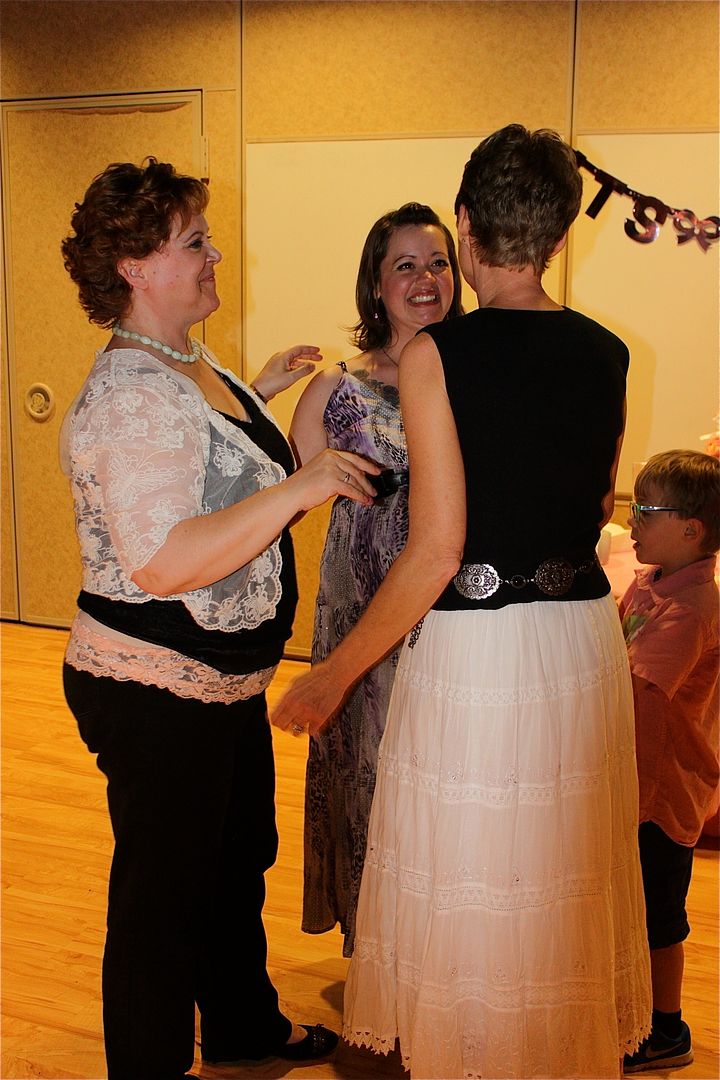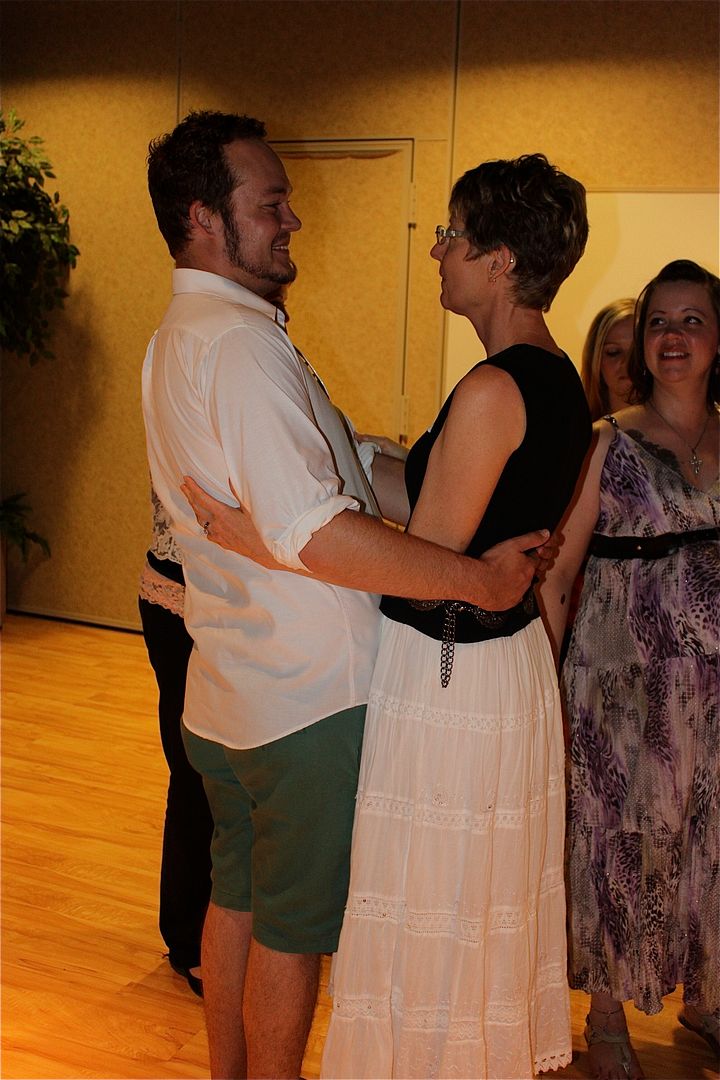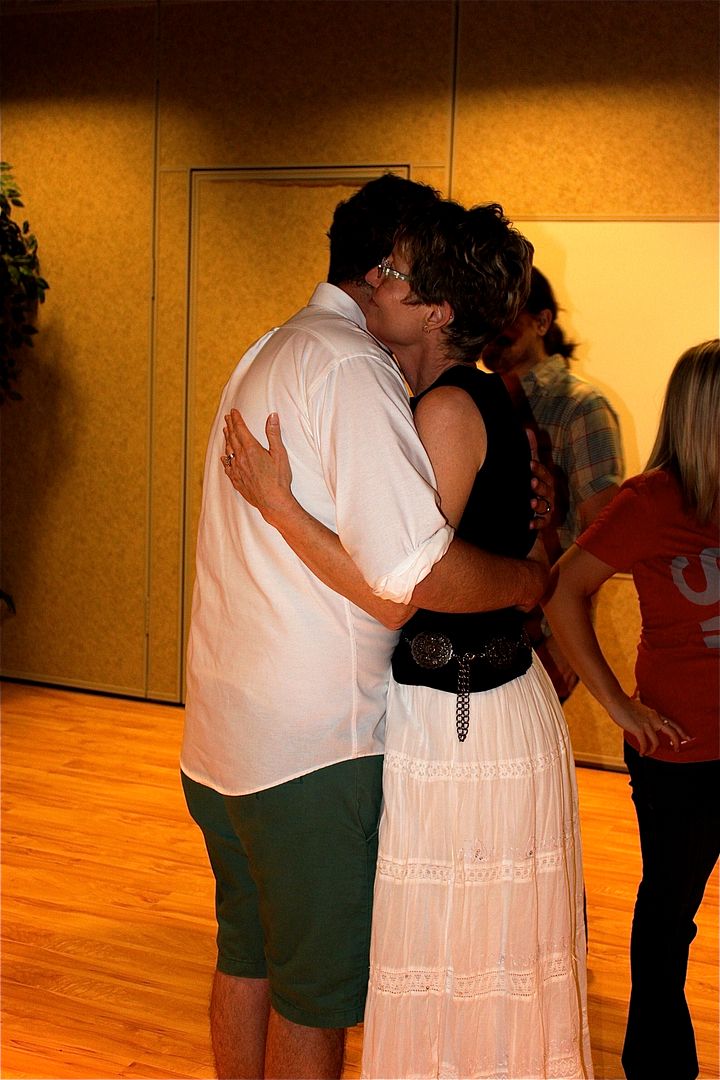 Jamie was standing nearby and said, "I will pass the trash can to Sherry!"
Jamie was my third labor partner for Adry and she spent a large chunk of that time holding the trash can for me while I puked! It was a glamorous job and she did it well! I will miss her, but I know it will mean the world to Sherry to be there with her son for the birth of her granddaughter.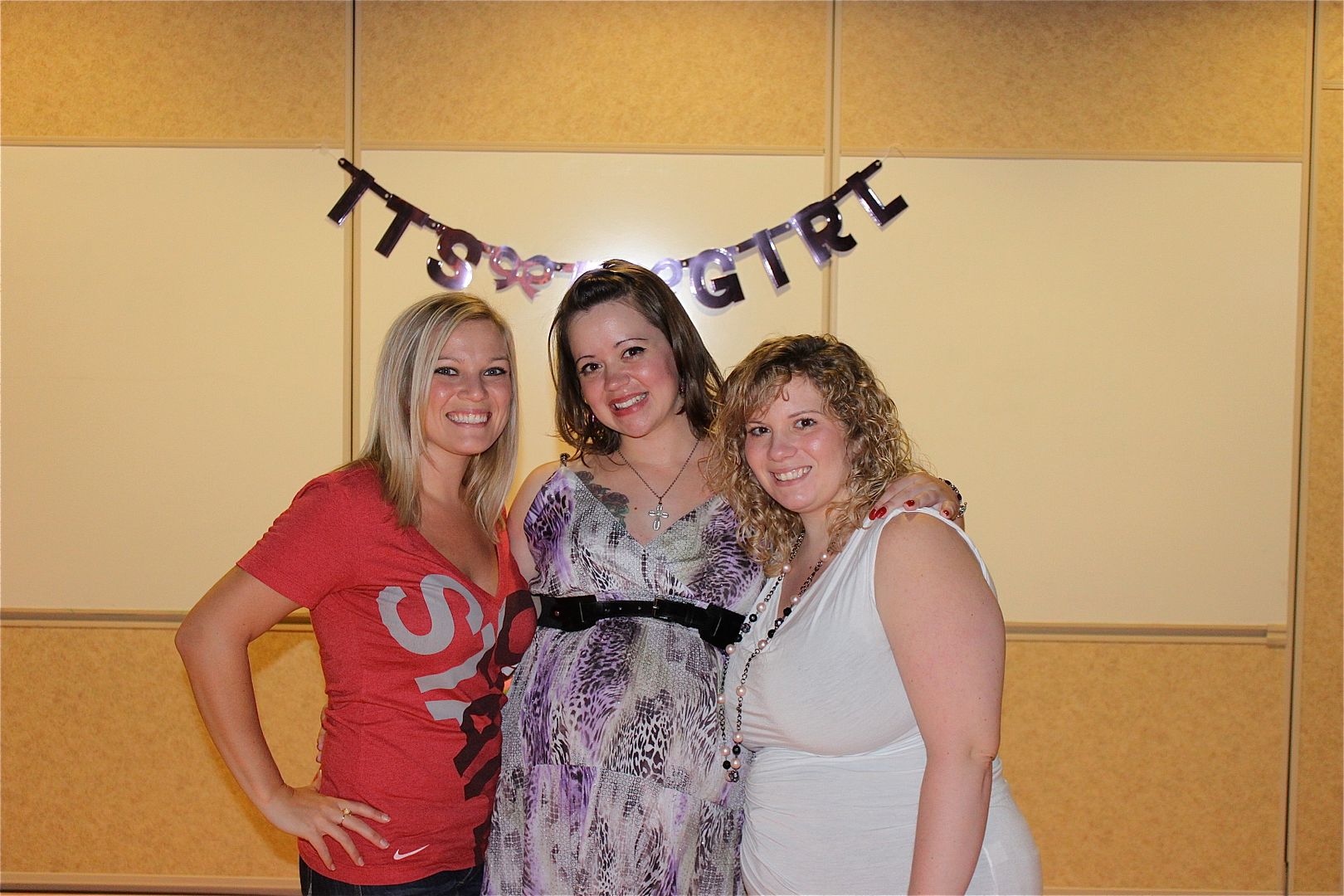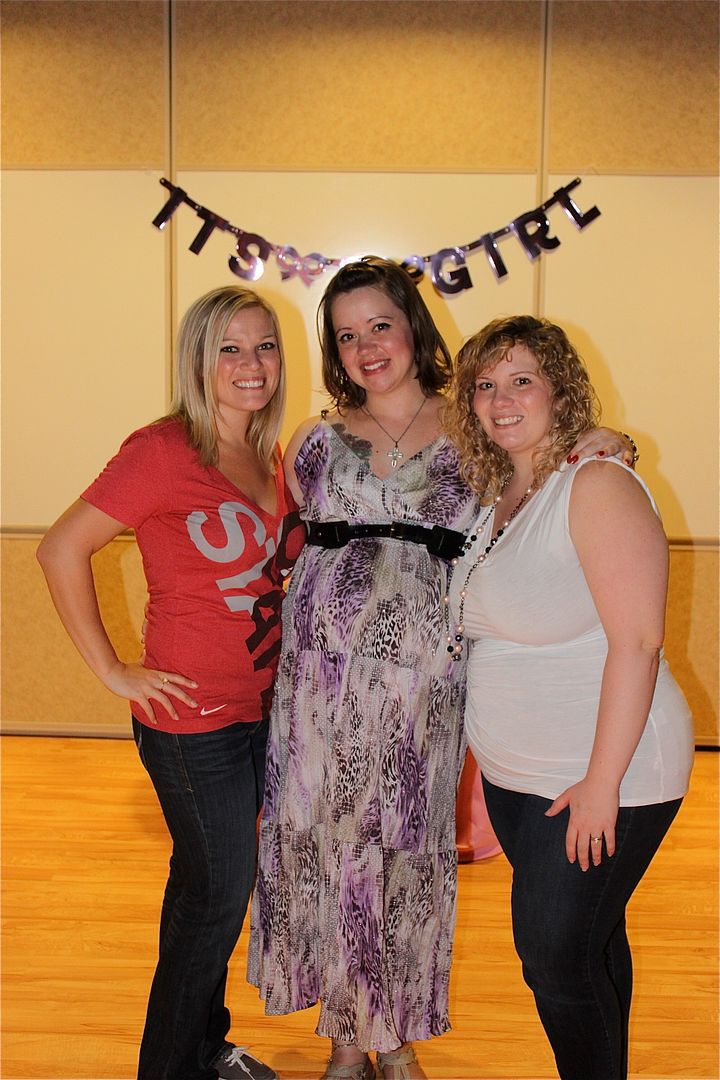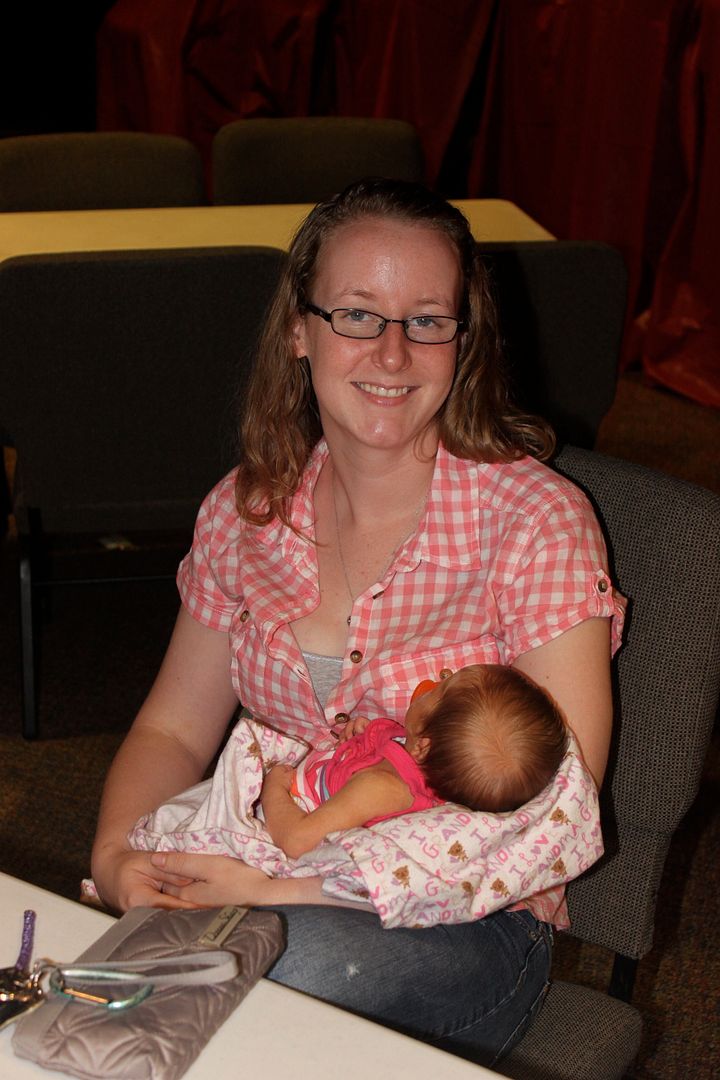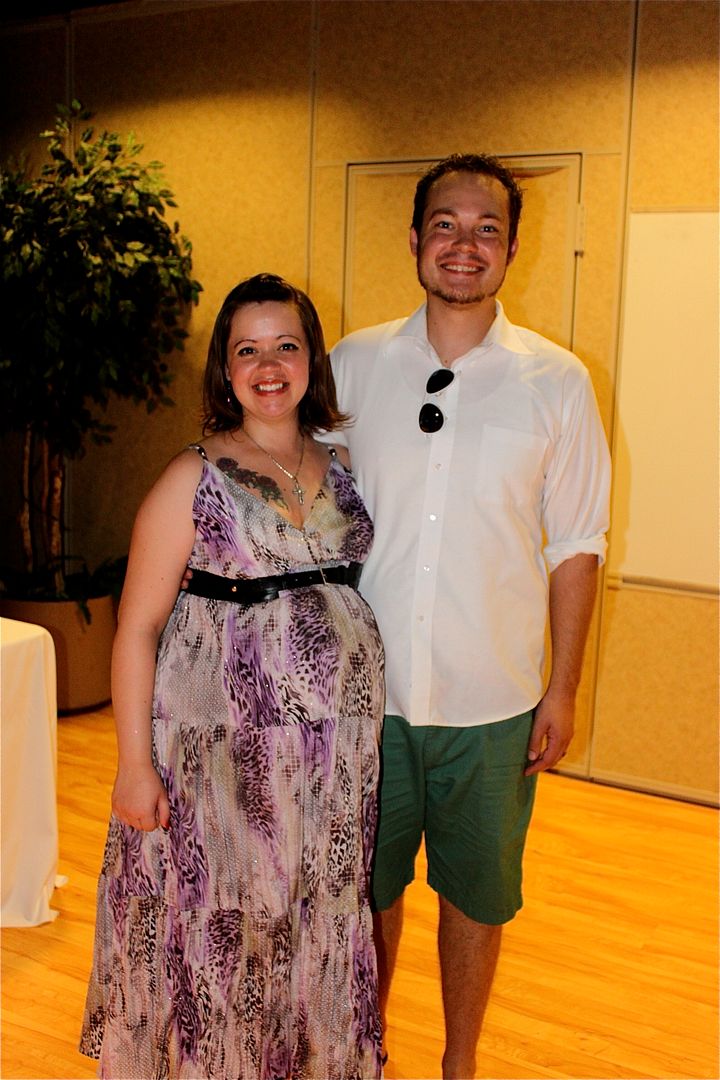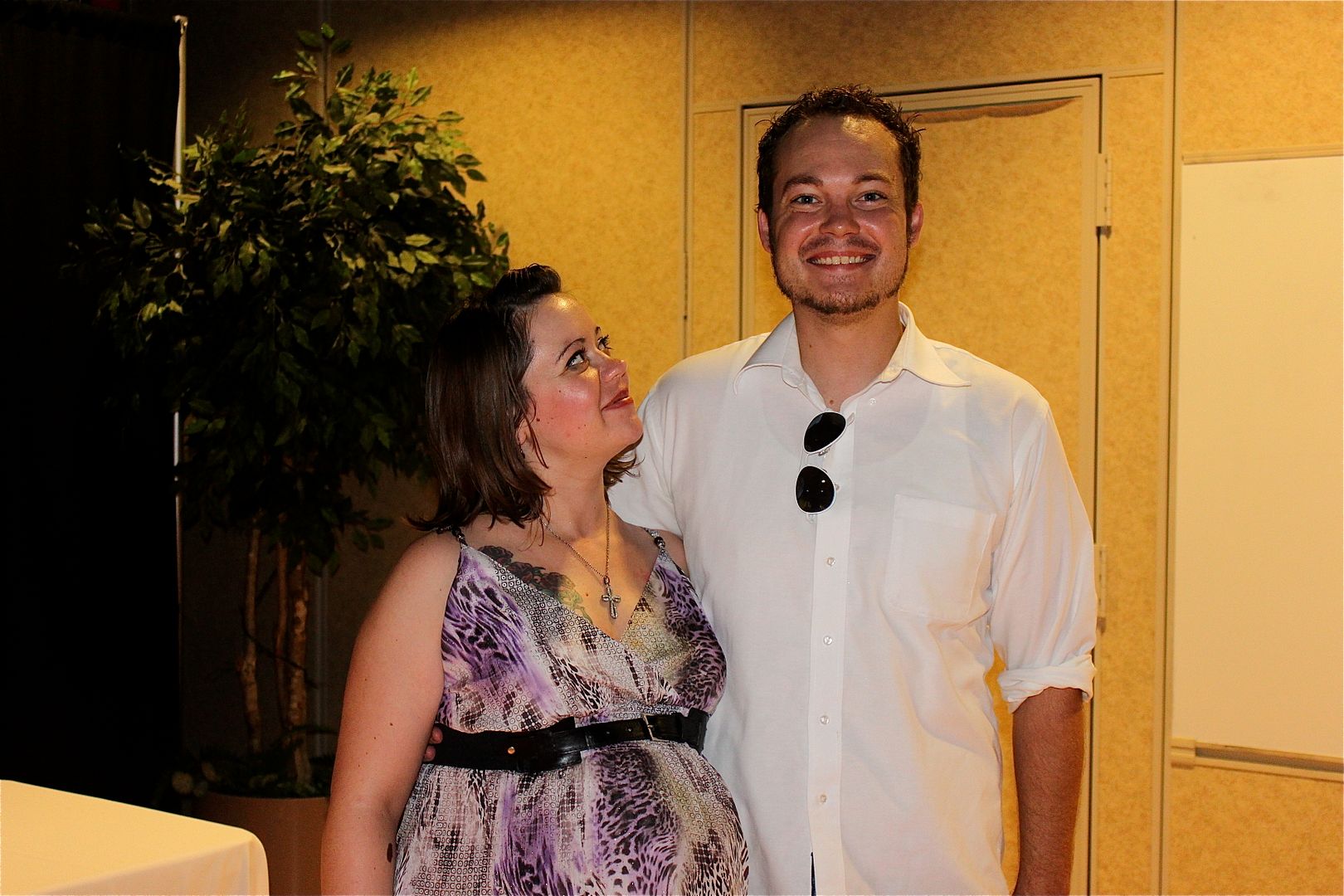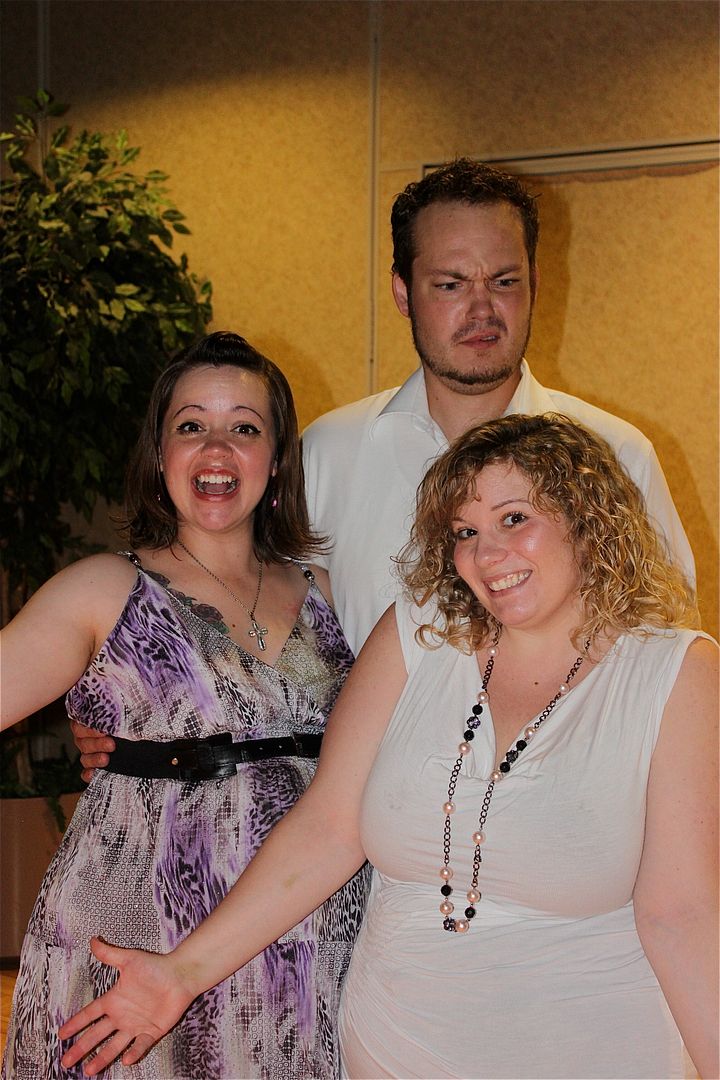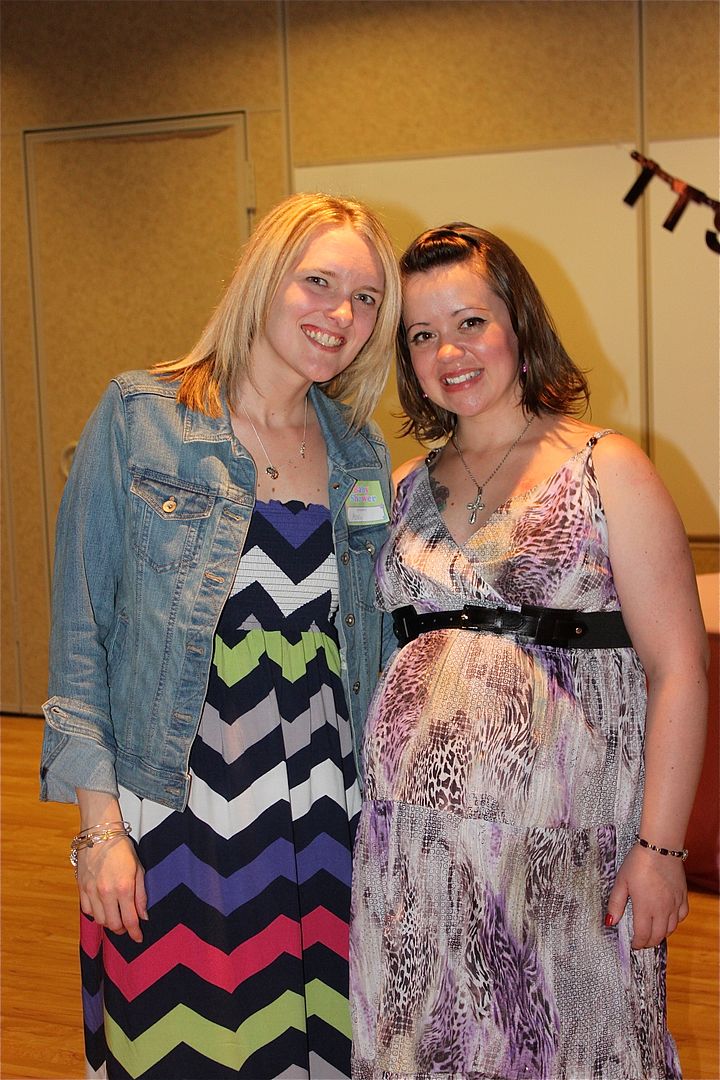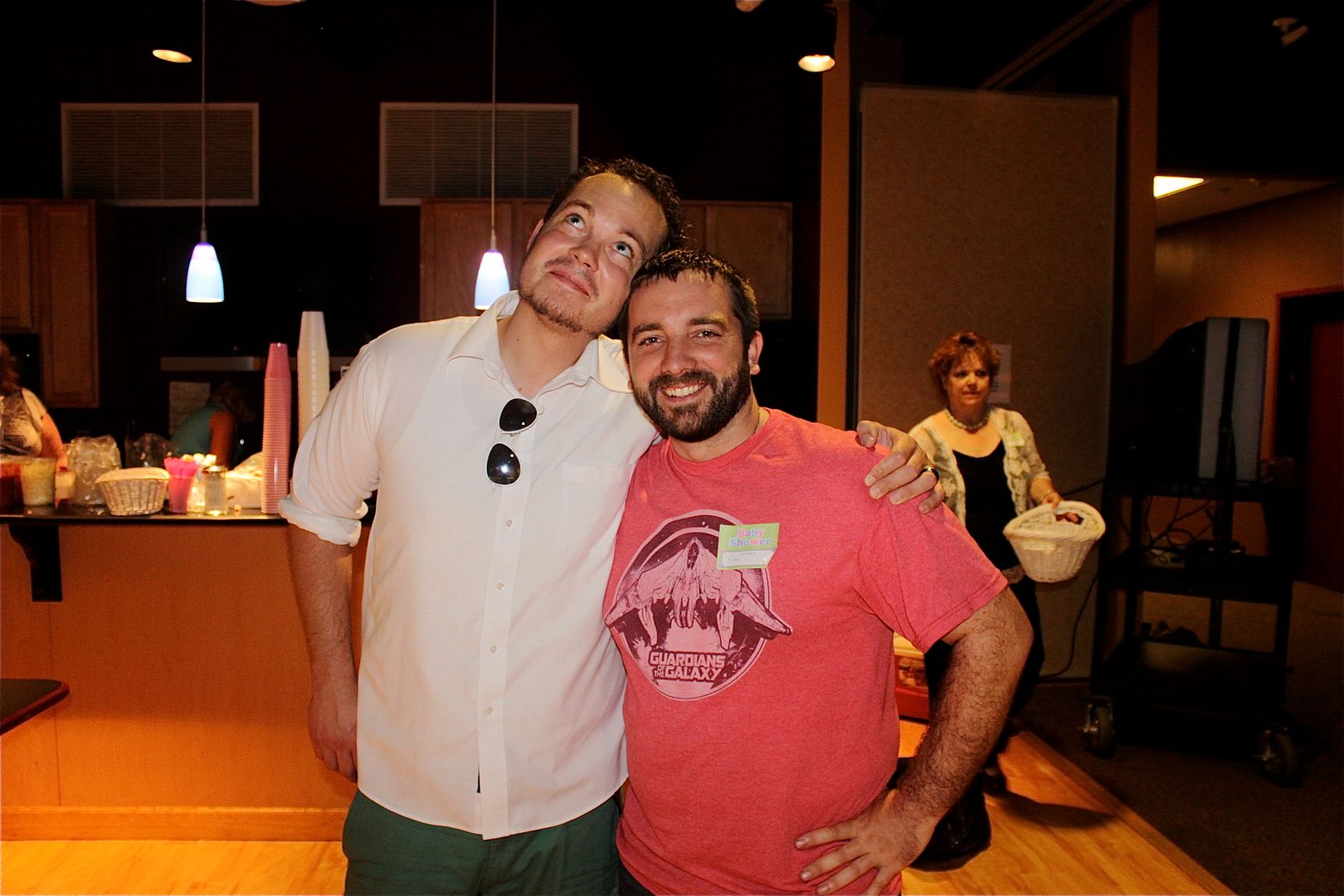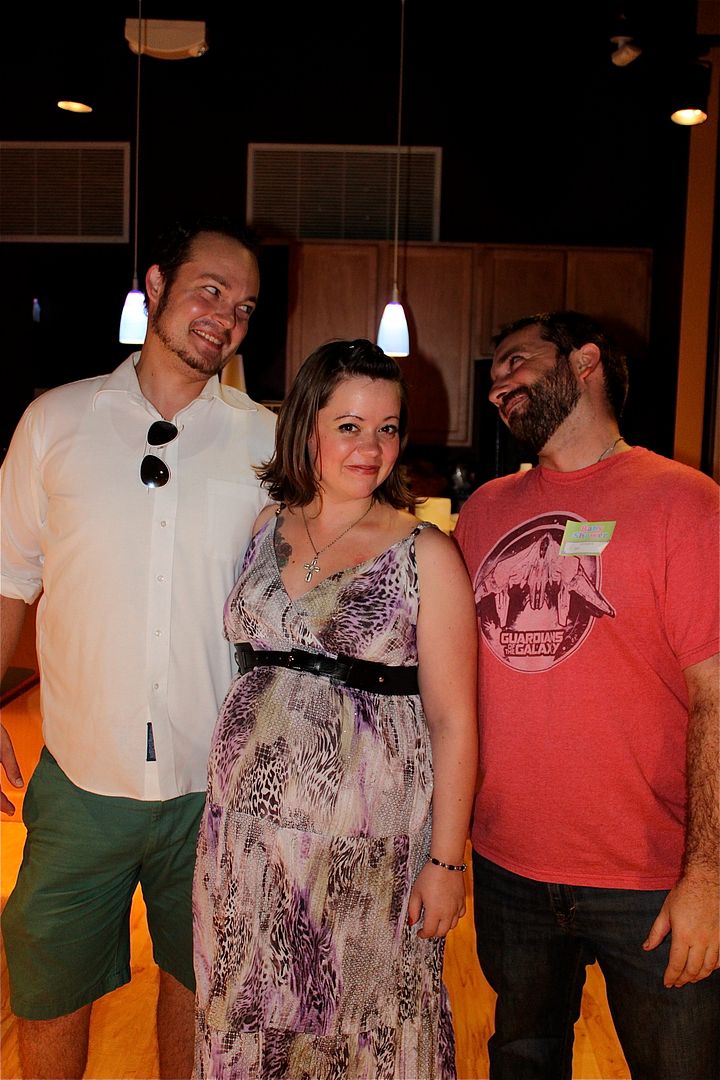 Thank you, Mom, for the very lovely baby shower!
Categories: Ciao Bella Vita : Daily Journal - Tag: adry, alexz, ash, becca, deb, Ella, hutch, jacob, jamie, jessie, jessie alpha, keith, les, matt, mer, mom, pam, pregnancy, Ryan2, sandie, sherry, tara