Ella's First Month Photos
December 6, 2014
Dear EllaBella,
First of all, you are just a doll. You sleep well and eat well. You transition from nursing to bottle well. About the only thing you don't do well is burp (obviously because you are a lady!) but you make up for it in all-day farting. And you only fuss if you are in present physical discomfort. You were once complaining very loudly when your daddy was touching you with his freezing cold hands. He felt so bad that he finally threw his hands in the air to give you some relief and you immediately stopped crying the moment his hands lifted from your body- absolutely no recover time.
You really are a trooper, my dear. This has been a challenging month for you! You've had 5 different blood draws so far because your jaundice wasn't clearing: 2 from a vein in your arm and 3 squeezed from the heel of your little foot. We had to do formula feed for a couple of days to get your bilirubin number to drop, and it finally is. Despite what your uncles tell you, you are NOT Mongolian! Nor Eskimo. Nor Mexican. Only jaundiced. And unless you have your uncle J's olive skin, or your uncle Matt's Gilbert's, you'll be our pale little caucasian in no time.
Sweet Eleanor, you've been alert and curious, and your huge beautiful eyes have been focused and able to track sounds all around a room since the day you were born. You've actually impressed people by your ability to do so! There are those who claim you are a genius already! Speaking of your beautiful eyes, it looks like you have Daddy's eye shape and cute little curly lashes, and we are anxiously waiting to find out if they will be brown like mine or blue like Daddy's. We both want blue to go with your dark hair, but they will be stunning either way.
It also looks like you have your daddy's nose and your hair curls just like his when we give you a bath. Dark curly hair runs on your grandpa Sanders' side of the family, too! I think you have my lips, chin, head, and face shape, though. We will see how you grow into things! It could be completely different next month!
You are social. You don't like to be left out when you hear people talking around you. And your first real smile was Tuesday, December 2nd. Your daddy was holding you and telling you how pretty you were and you flashed him the biggest grin. I was so excited I made all over you and you immediately lost your smile and became very concerned… probably for my sanity. Since then you've smiled extremely sparingly. You are mostly just concerned about things right now, but I can't wait to see more of your pretty smiles.
Also, I need to tell you how much your big brother absolutely adores you. He is head over heels and he can't get enough of you. He's been sooo sick this past month, so his contact with you has been unfortunately limited, but he is so excited to cuddle with you and feed you and shower you with big brother kisses. It's been so hard for him to hold back, but he's done such a good job protecting you. He's been such a good brother.
And your daddy is in love with you. I think that when Adry and I came into his life we softened his hardened heart, but you… you've gone and melted it completely. When he gets home he puts you against his chest and kisses your head and he says, "How have I lived thirty years of life without feeling this until now?"
We are so excited to have you in our lives, Little Eleanor. We waited so long, and it was so worth it. You are precious to us.
I love you.
~Mommy

4 days old, comforted by Sweet Big Brother

1 WEEK OLD!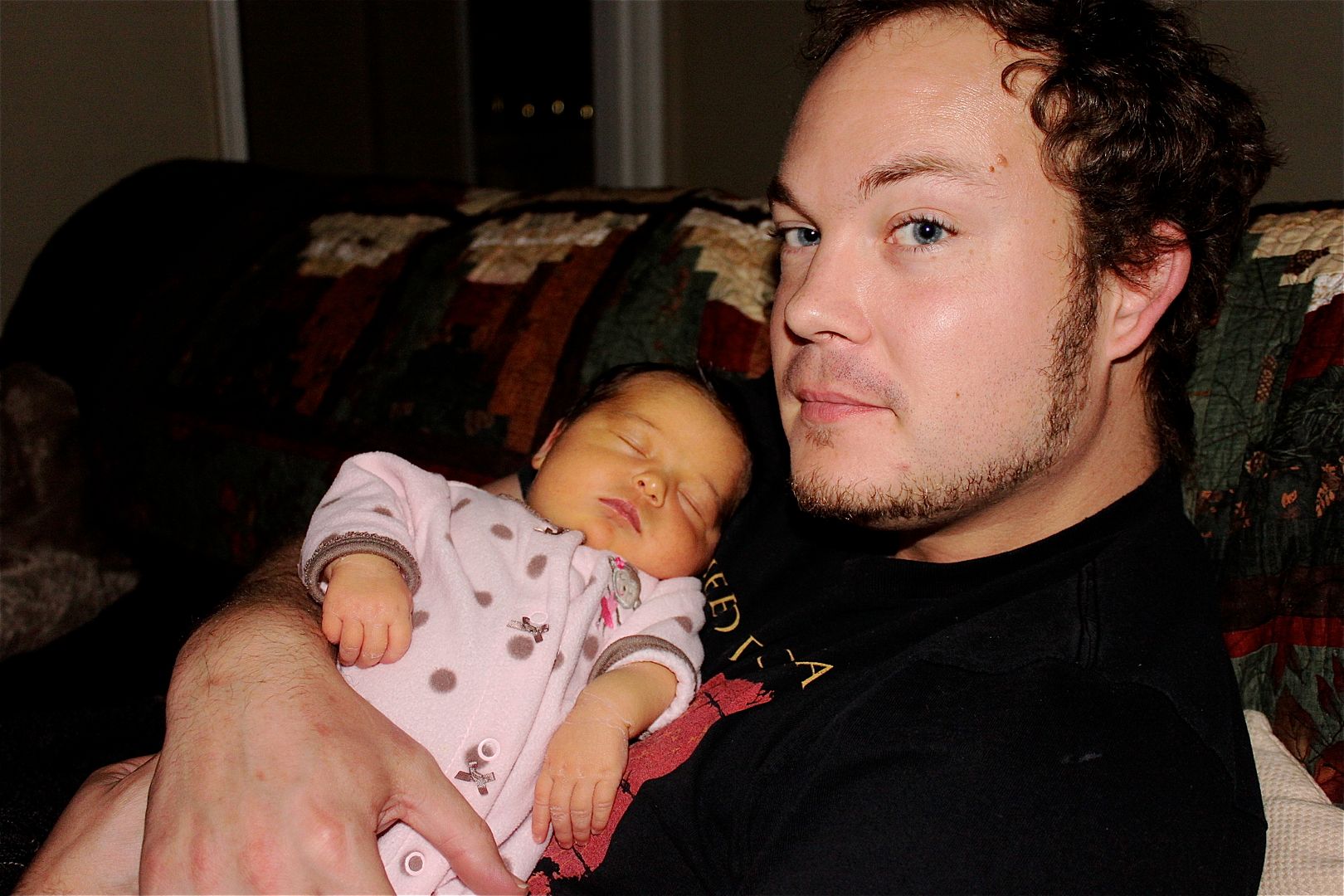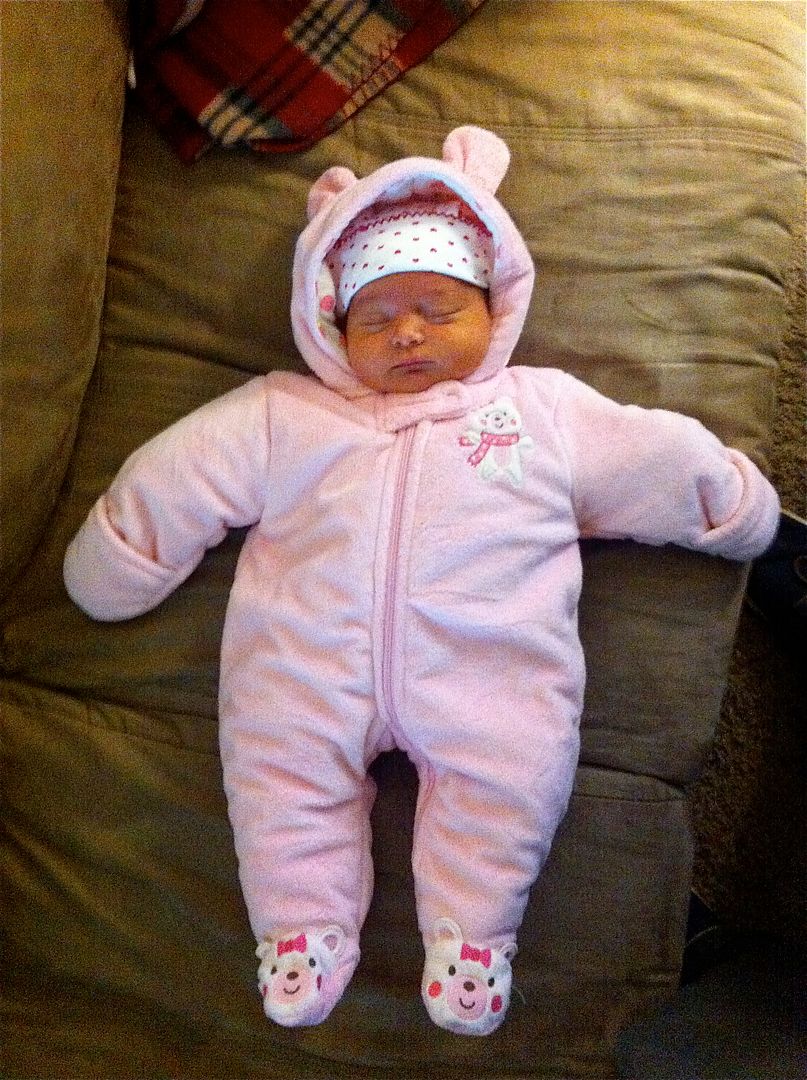 Dad calls this the "You Look Like a Pink Nightmare" outfit.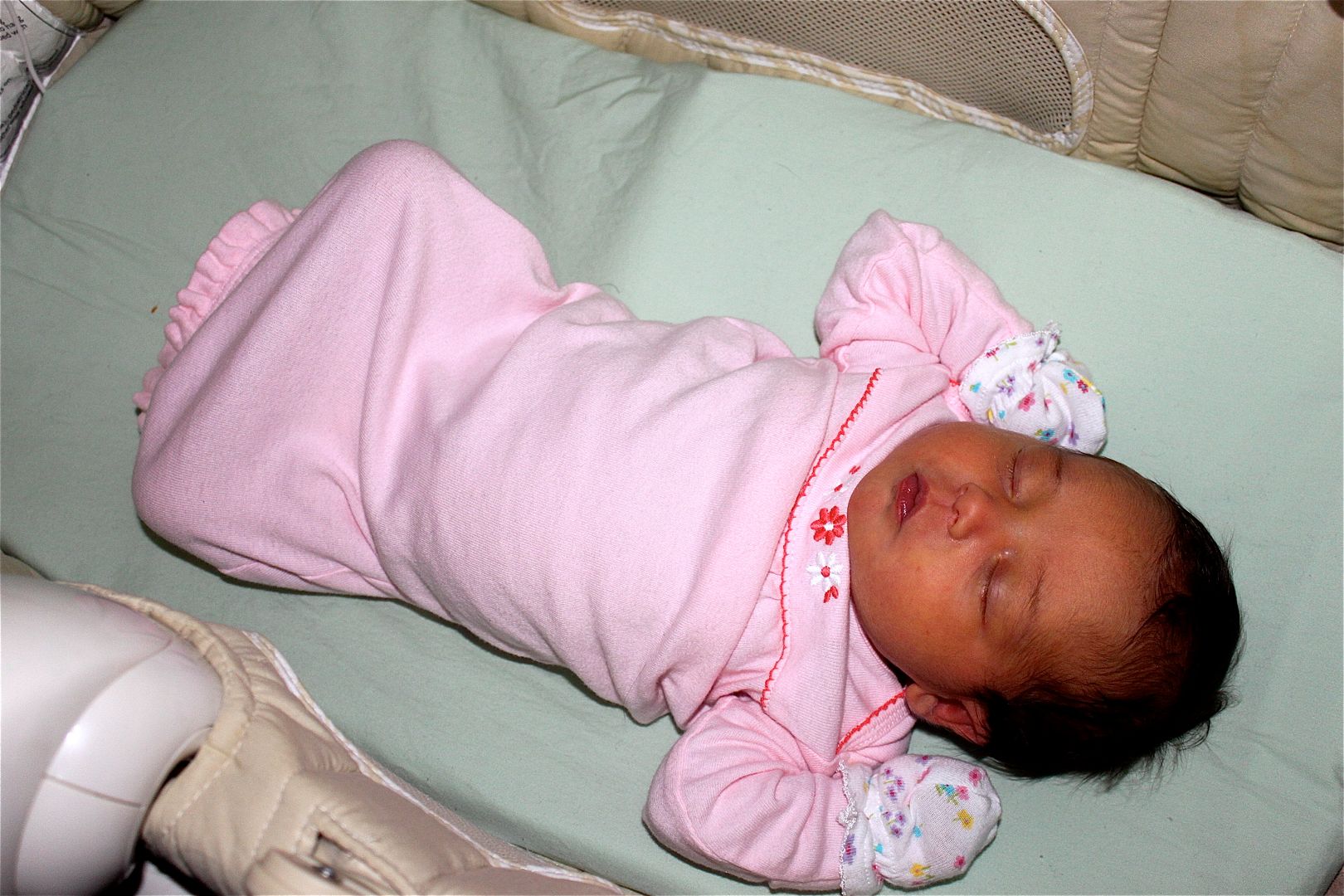 Keithy loves it when she uses her super long Martin toes to clasp onto his thumbs.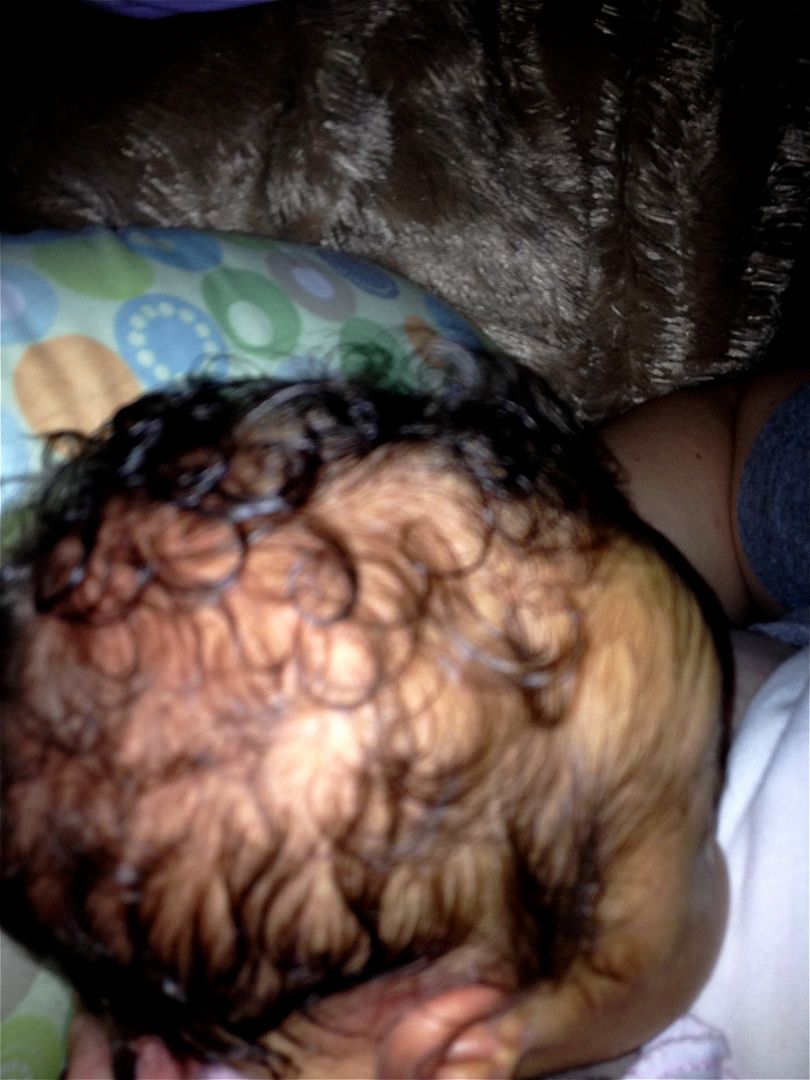 Her hair gets little Betty Boop curls when it's drying after a bath!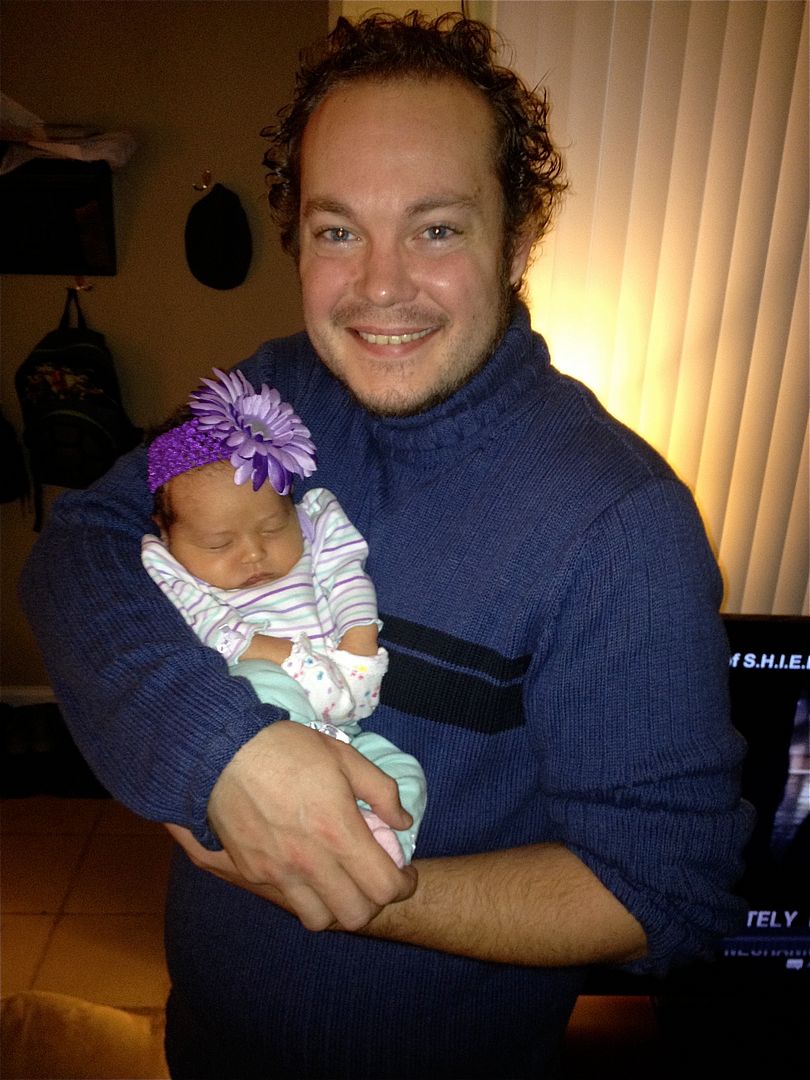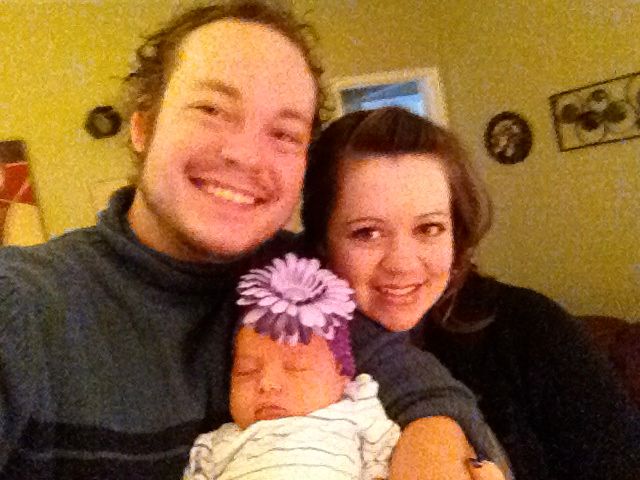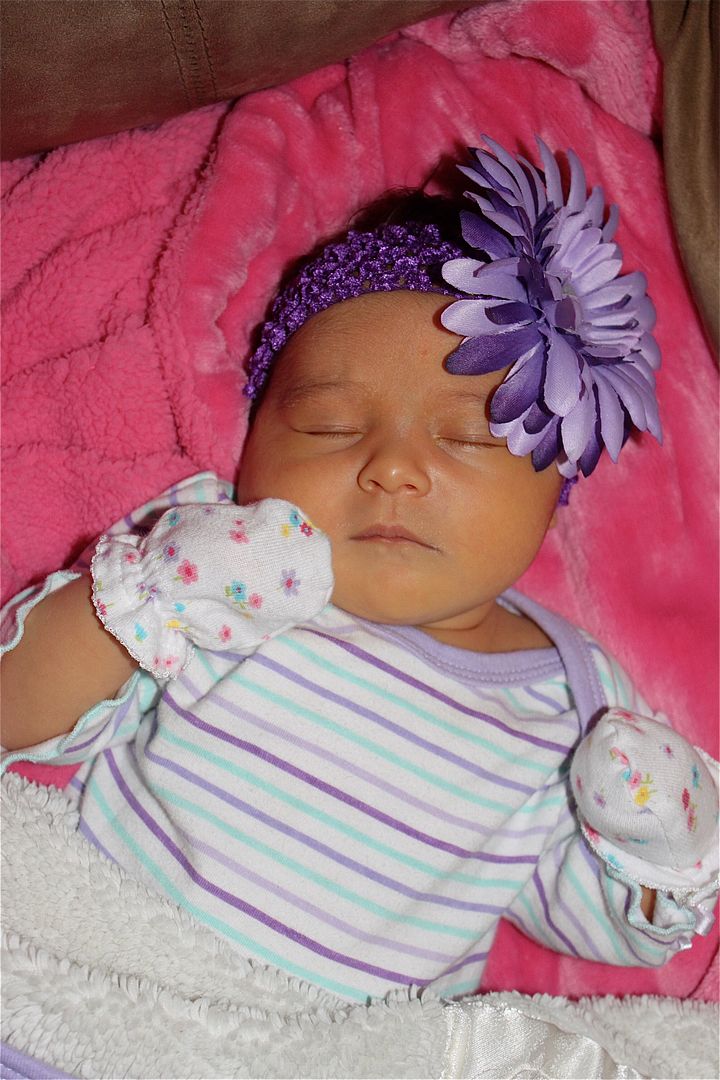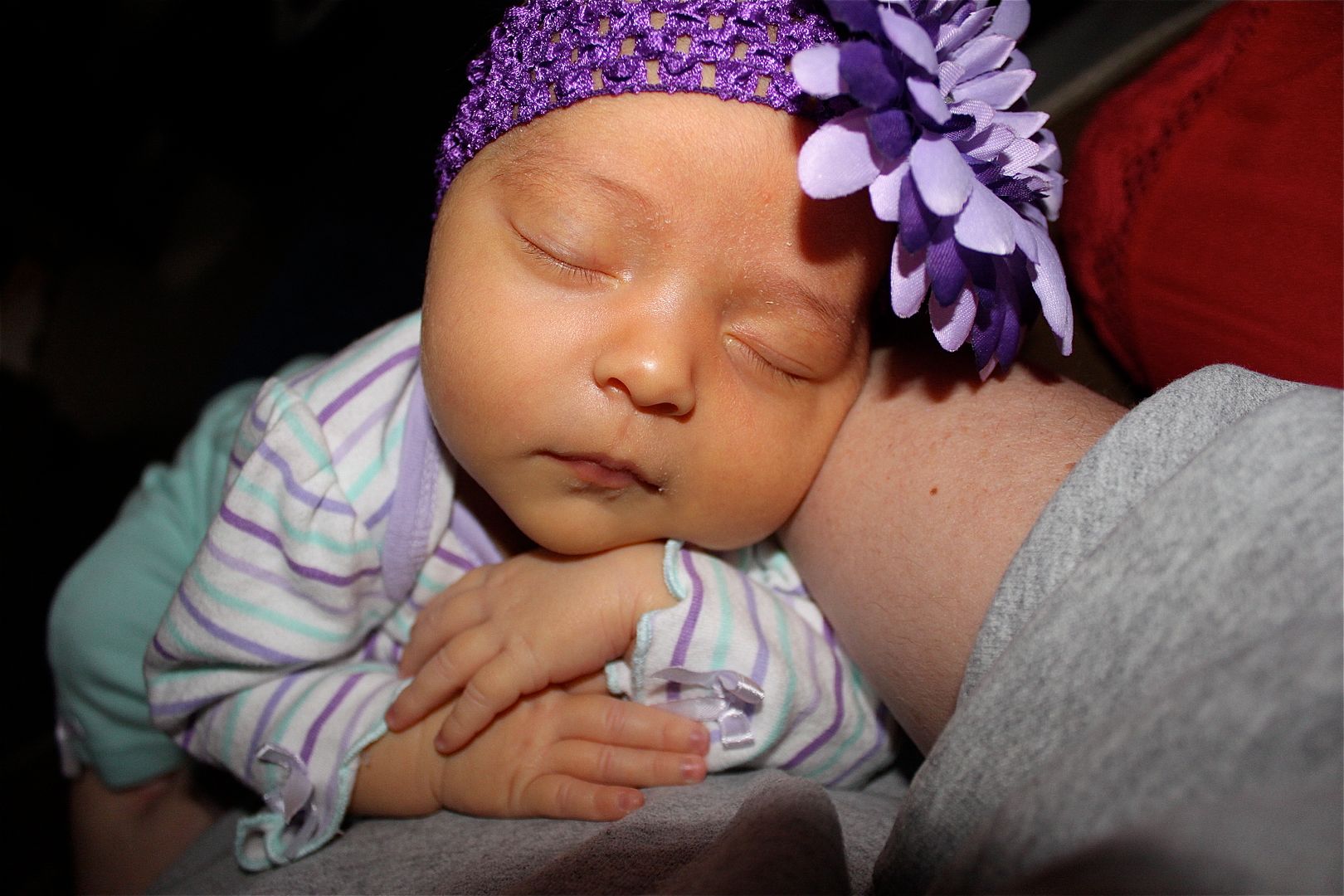 Sleeping Pose!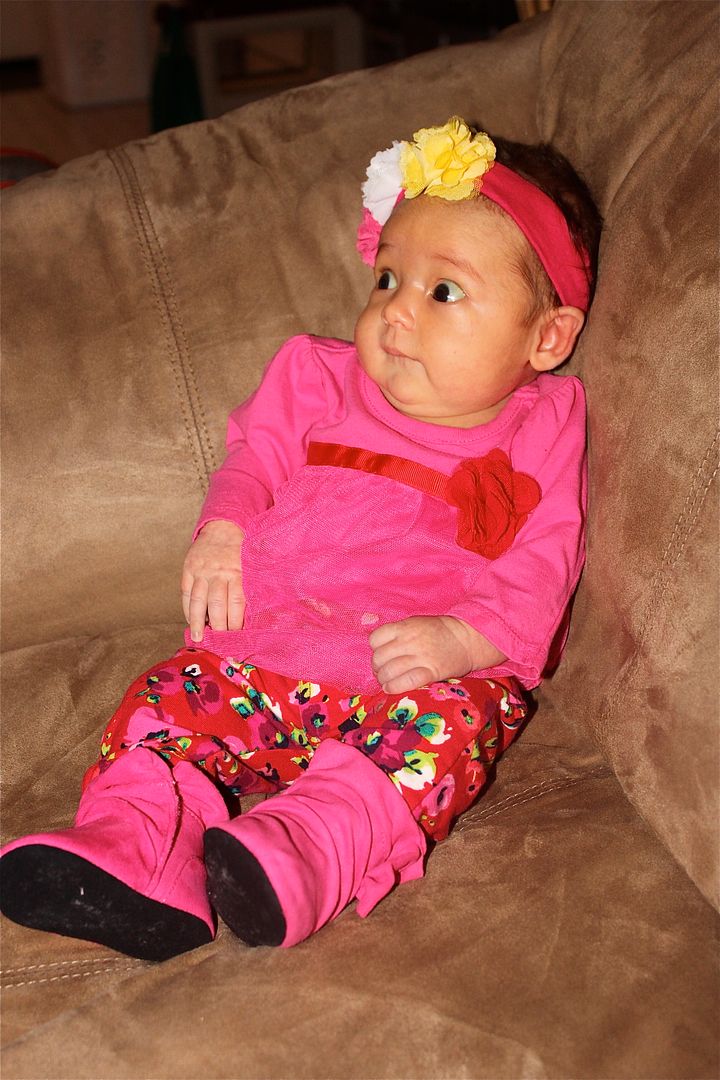 1 MONTH OUTFIT!

She had to put on her fancy boots so we could go out to dinner and a movie to celebrate being one month old!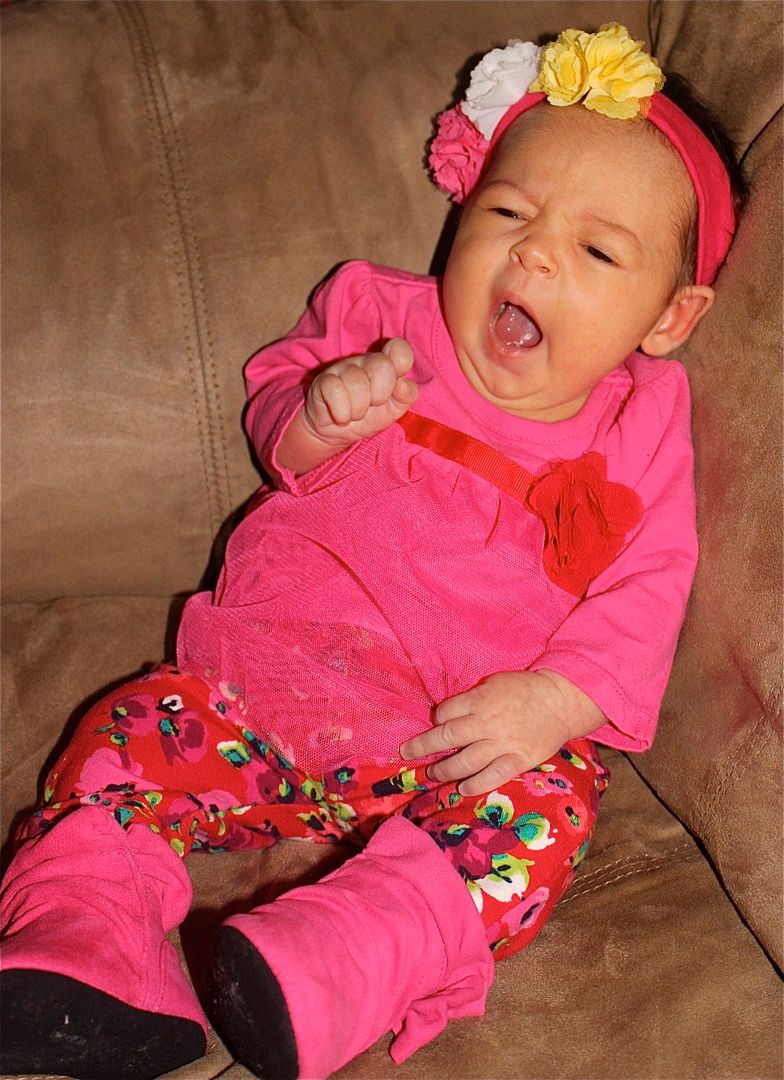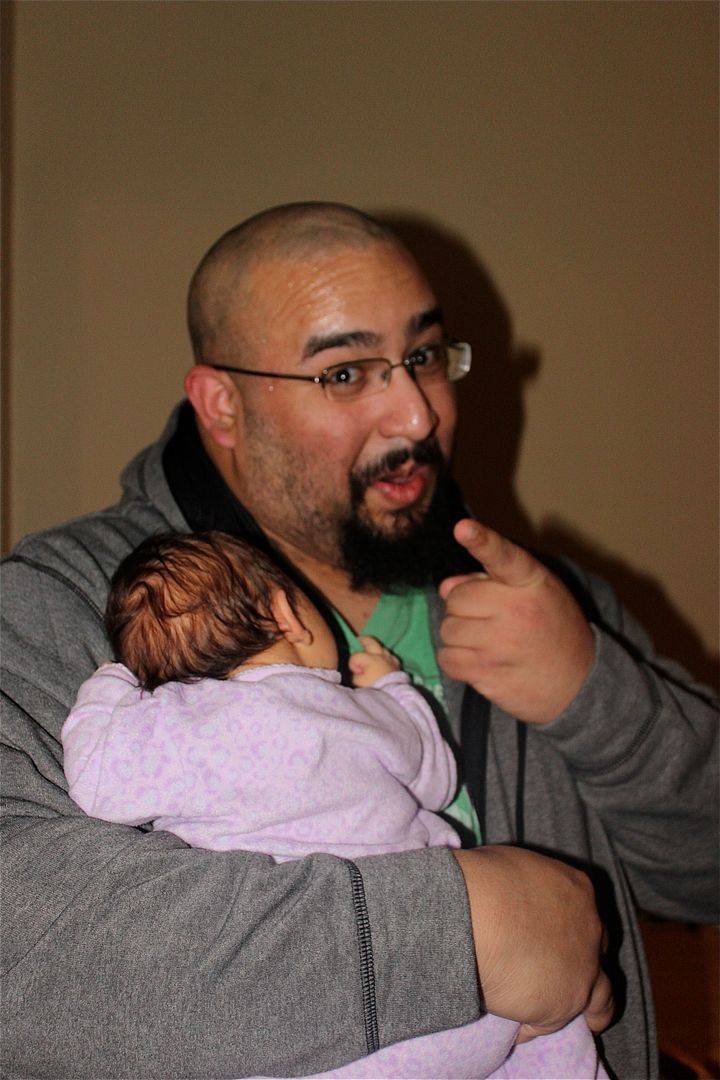 She finally got to meet Tio X!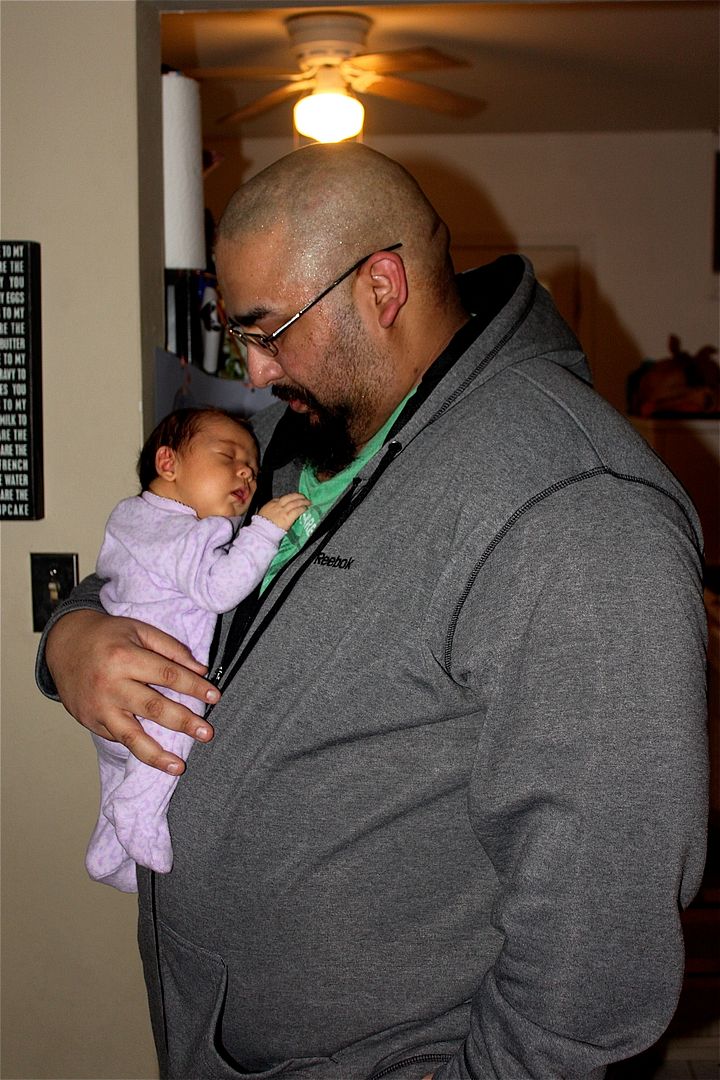 So tiny against him

Grandpa and Ella and listening to jazz. Ella got so comfortable she passed out.

with Uncle Phil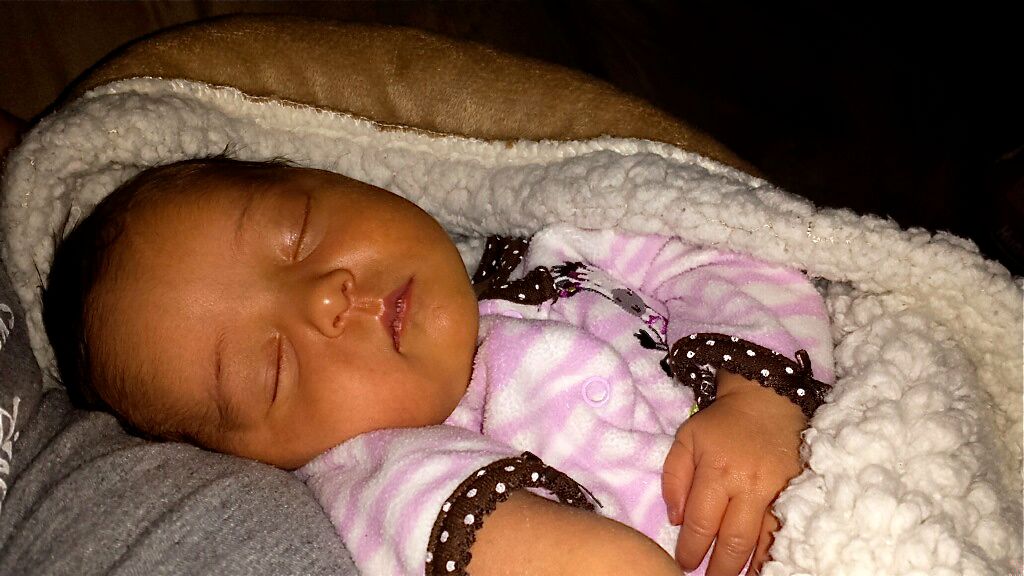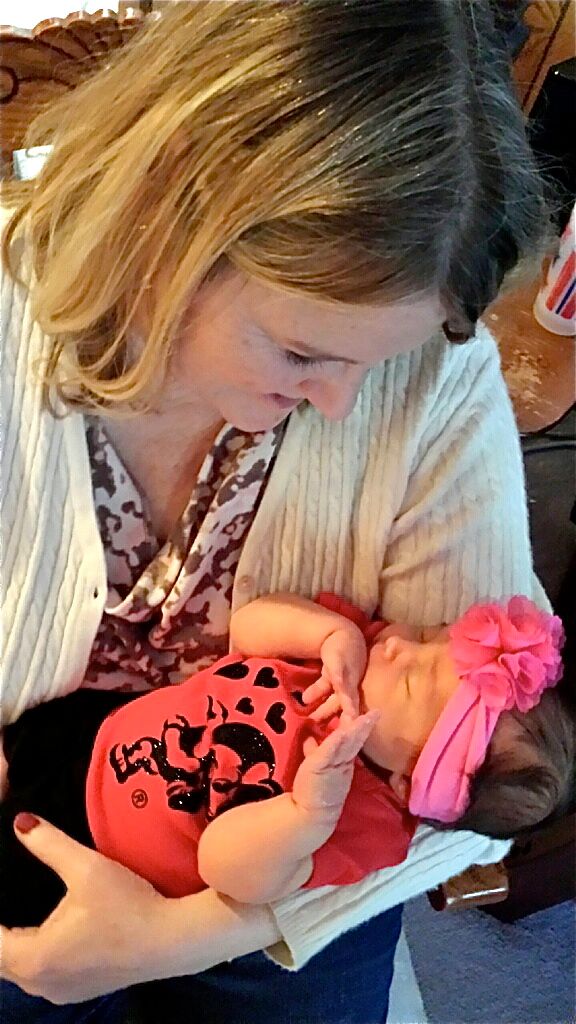 with Les
Categories: Ciao Bella Vita : Daily Journal - Tag: adry, dad, Ella, jacob, keith, les, matt, mom, motherhood, xavier