Le 8th Month de Ella Joyce!
July 4, 2015
Baby Ella,
This month you discovered that you love ALL the vegetables! (And prunes!)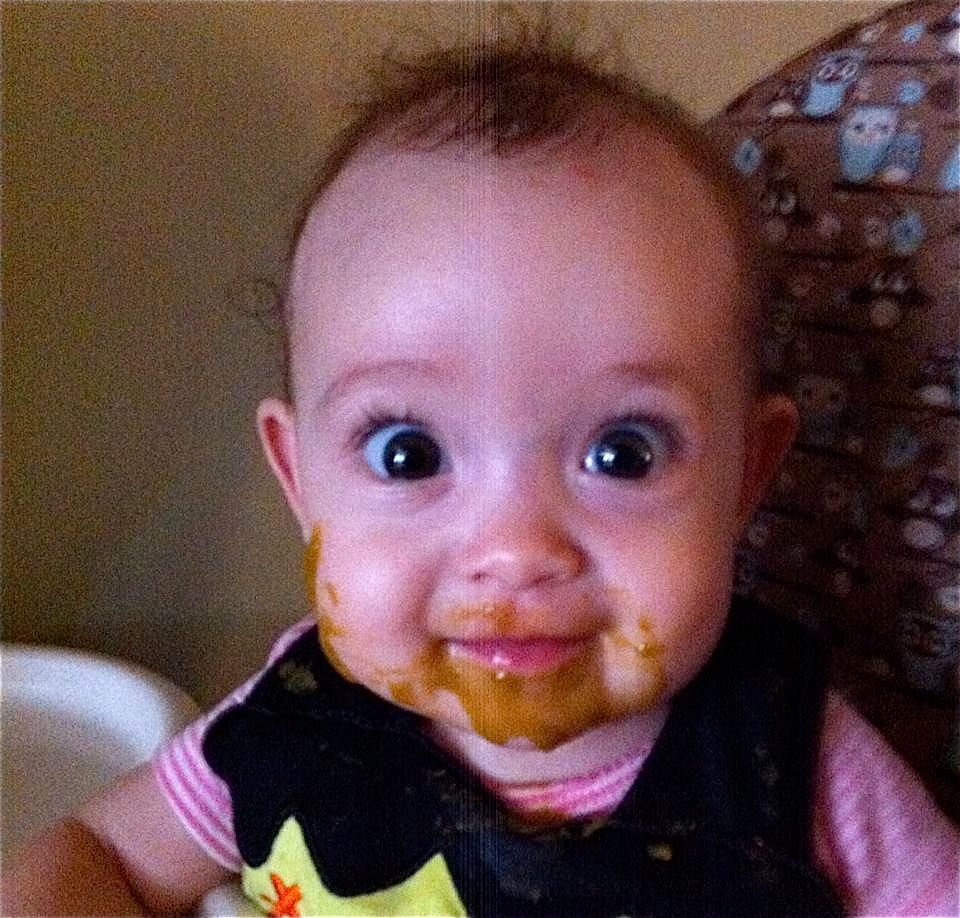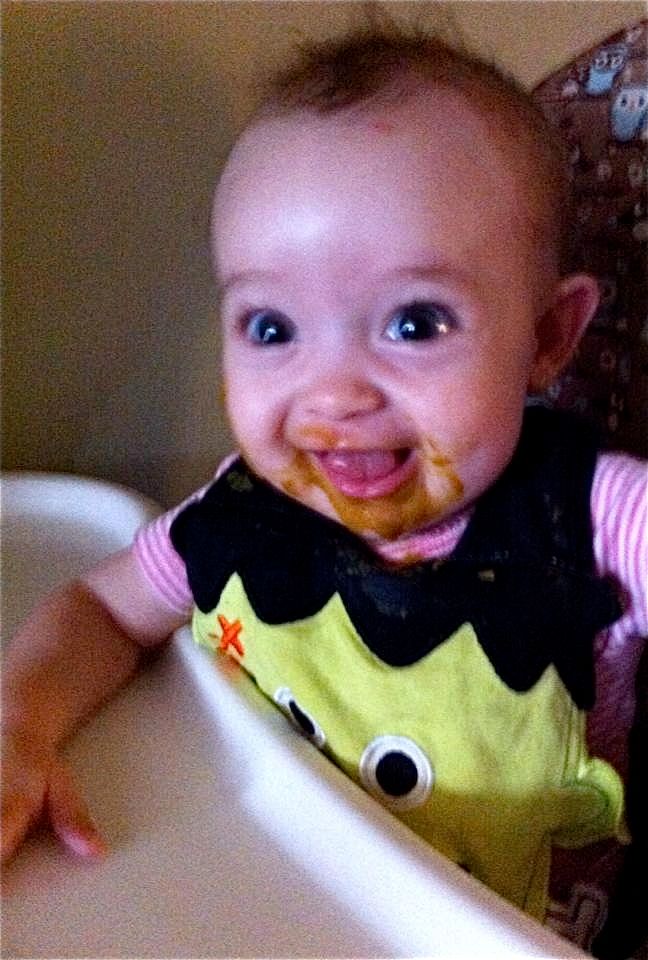 You also spent some time at Grandma and Grandpa Martin's house and played with all the new things they got for you,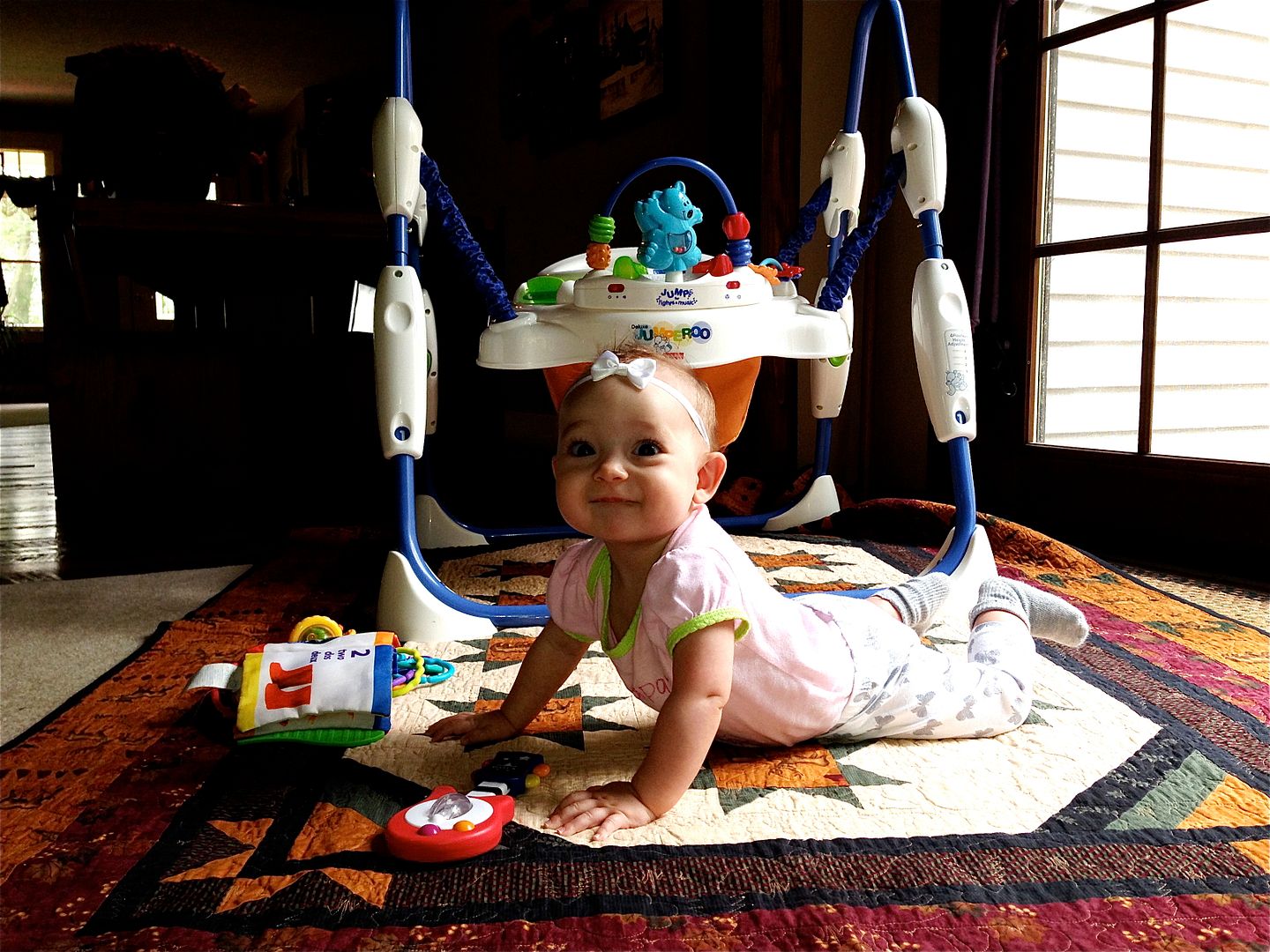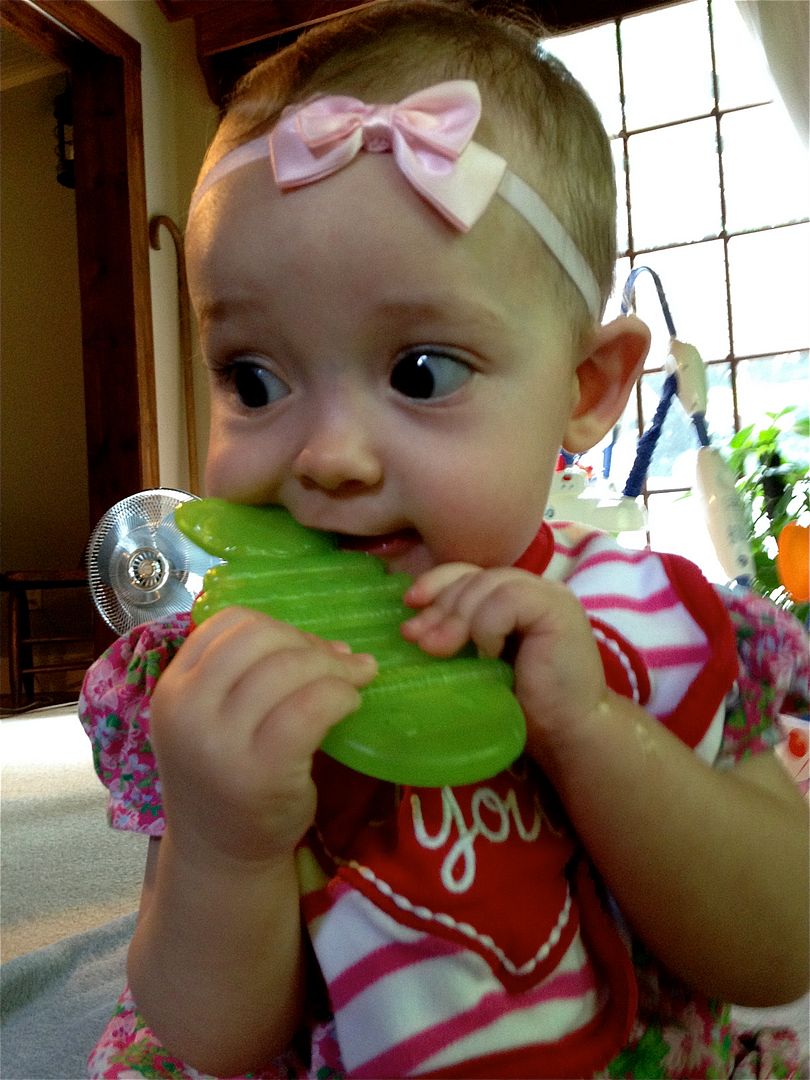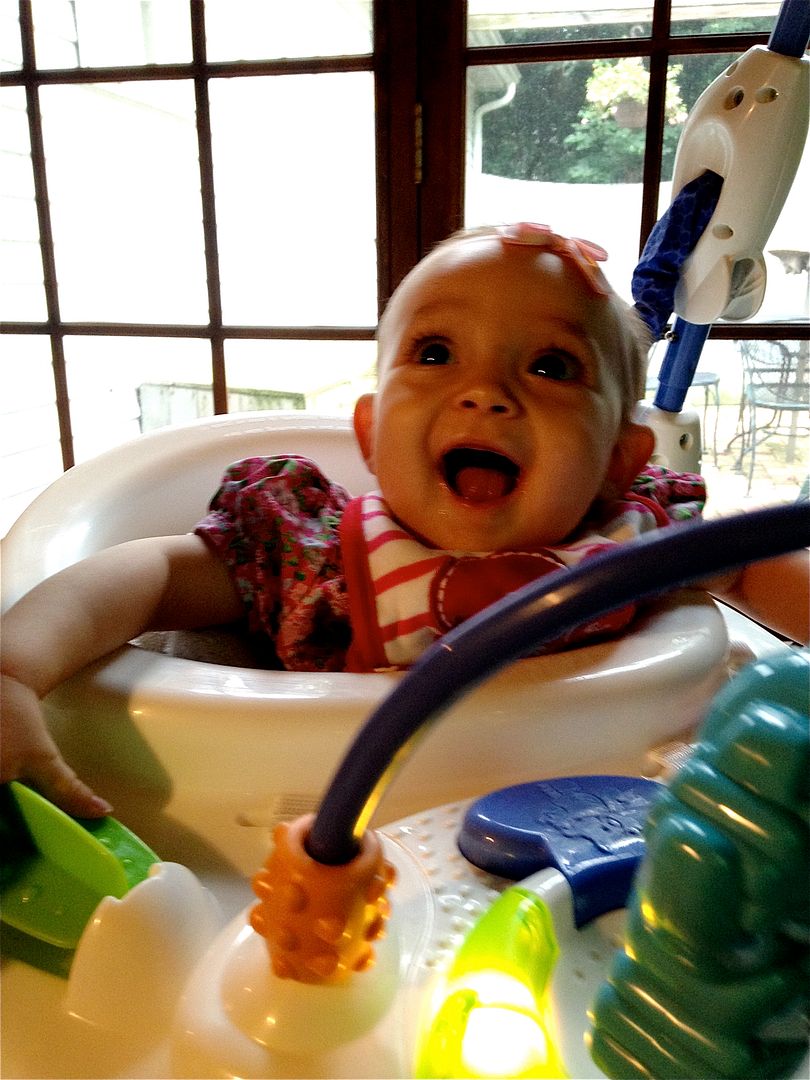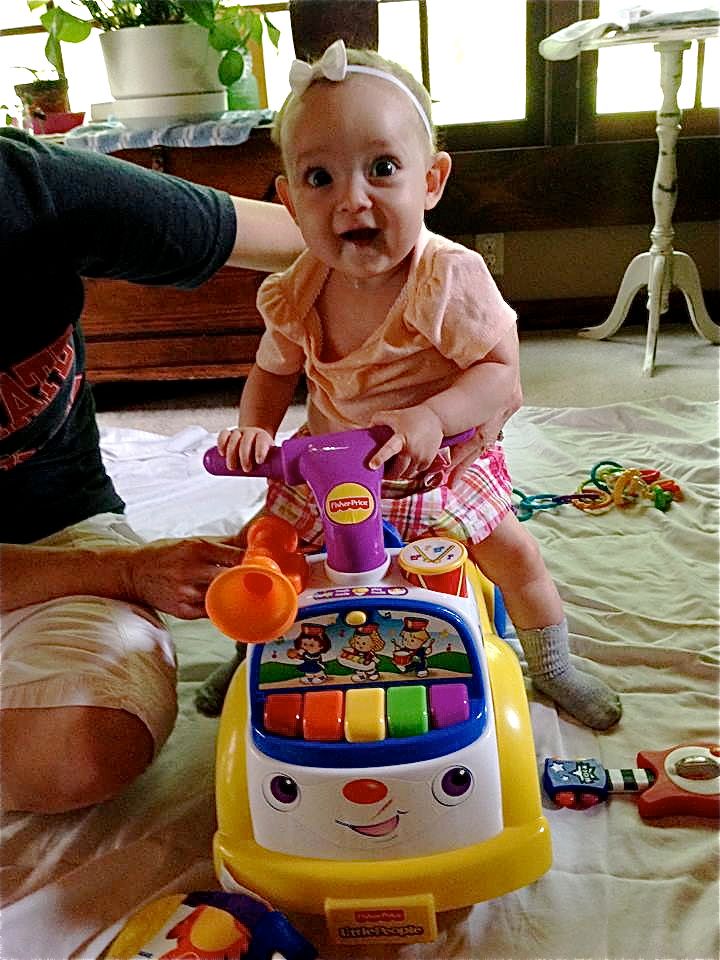 and fell asleep on your Aunt Tarah while you were there.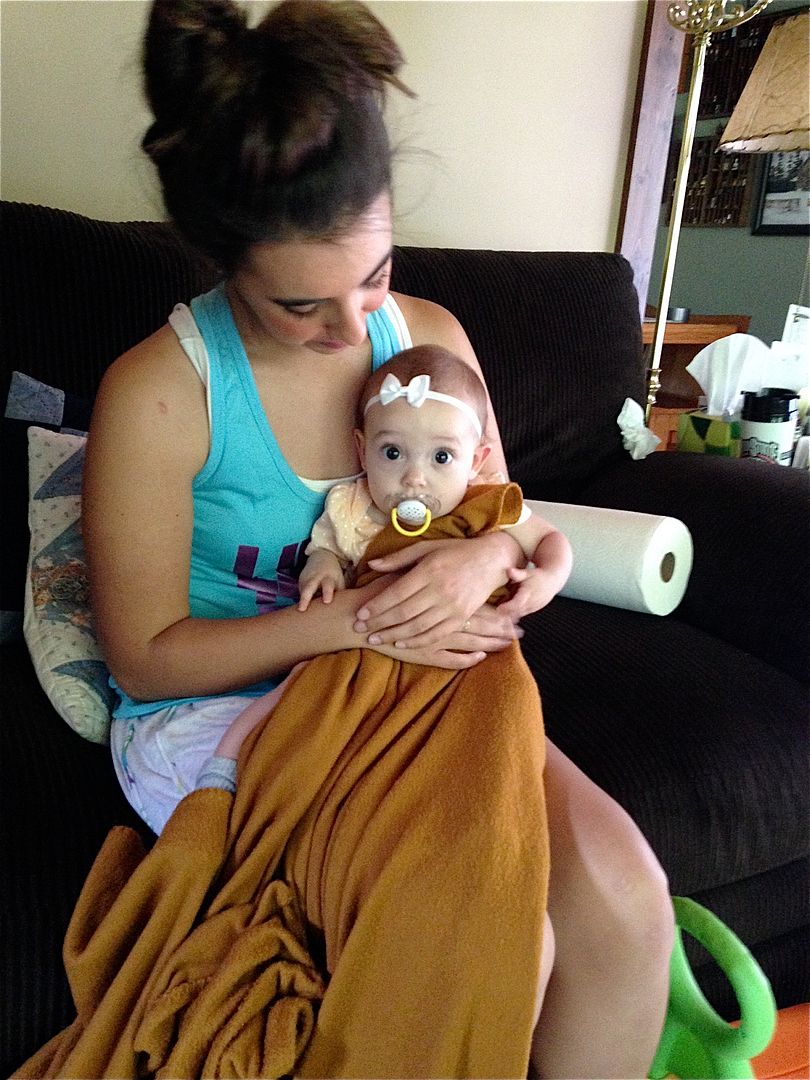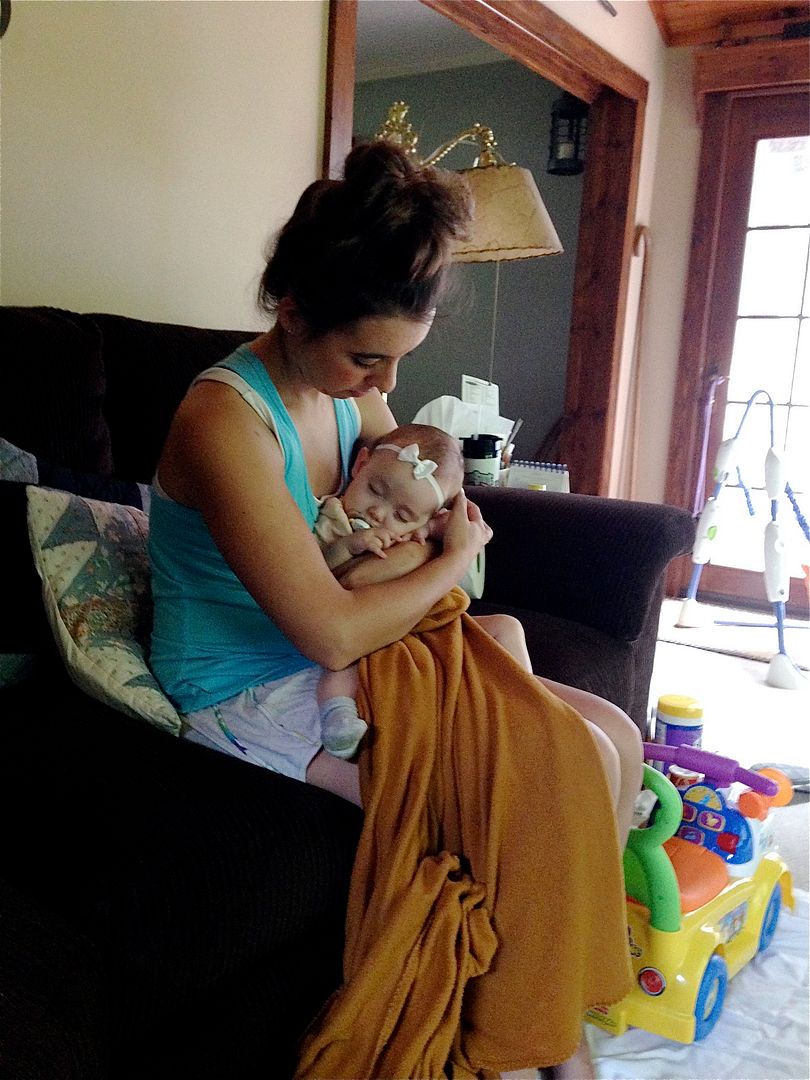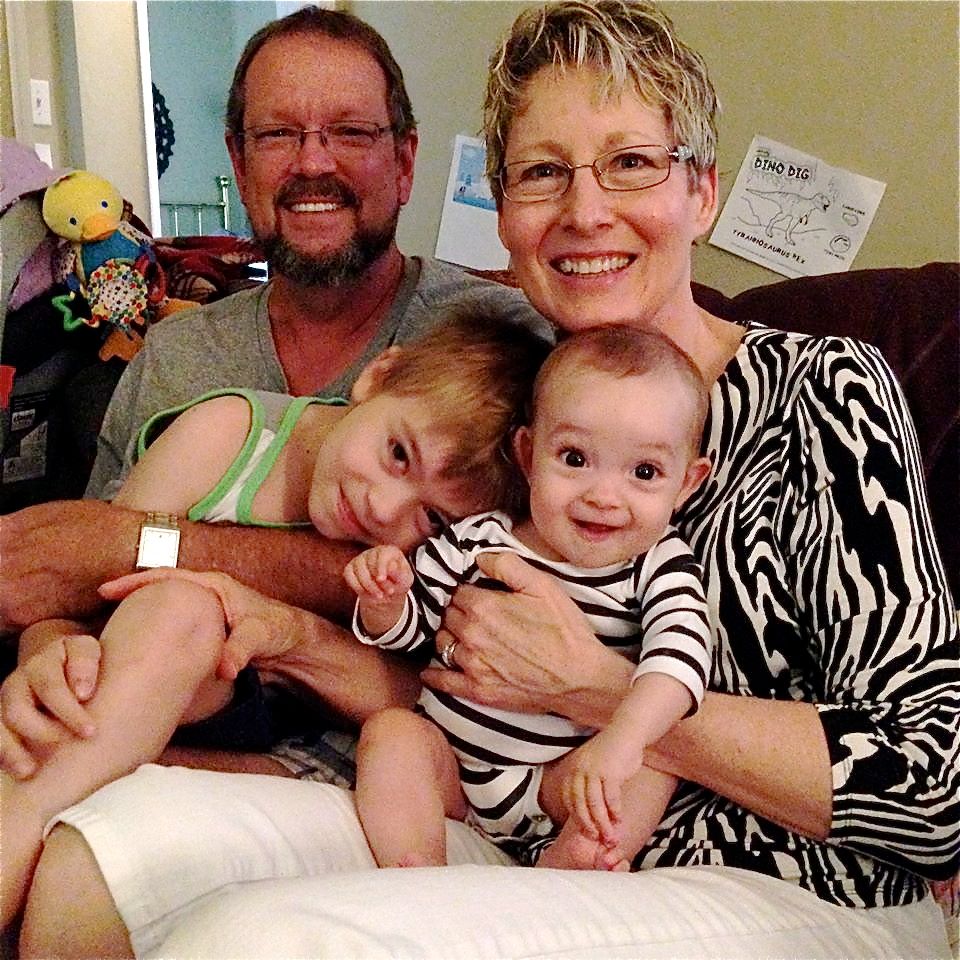 (Grandma and Grandpa Martin and their grandkids)
You also… finally became MOBILE! You don't fully crawl yet. You basically get on your feet and stick your butt in the air, take a little scoot-step, come back down and start the process over again.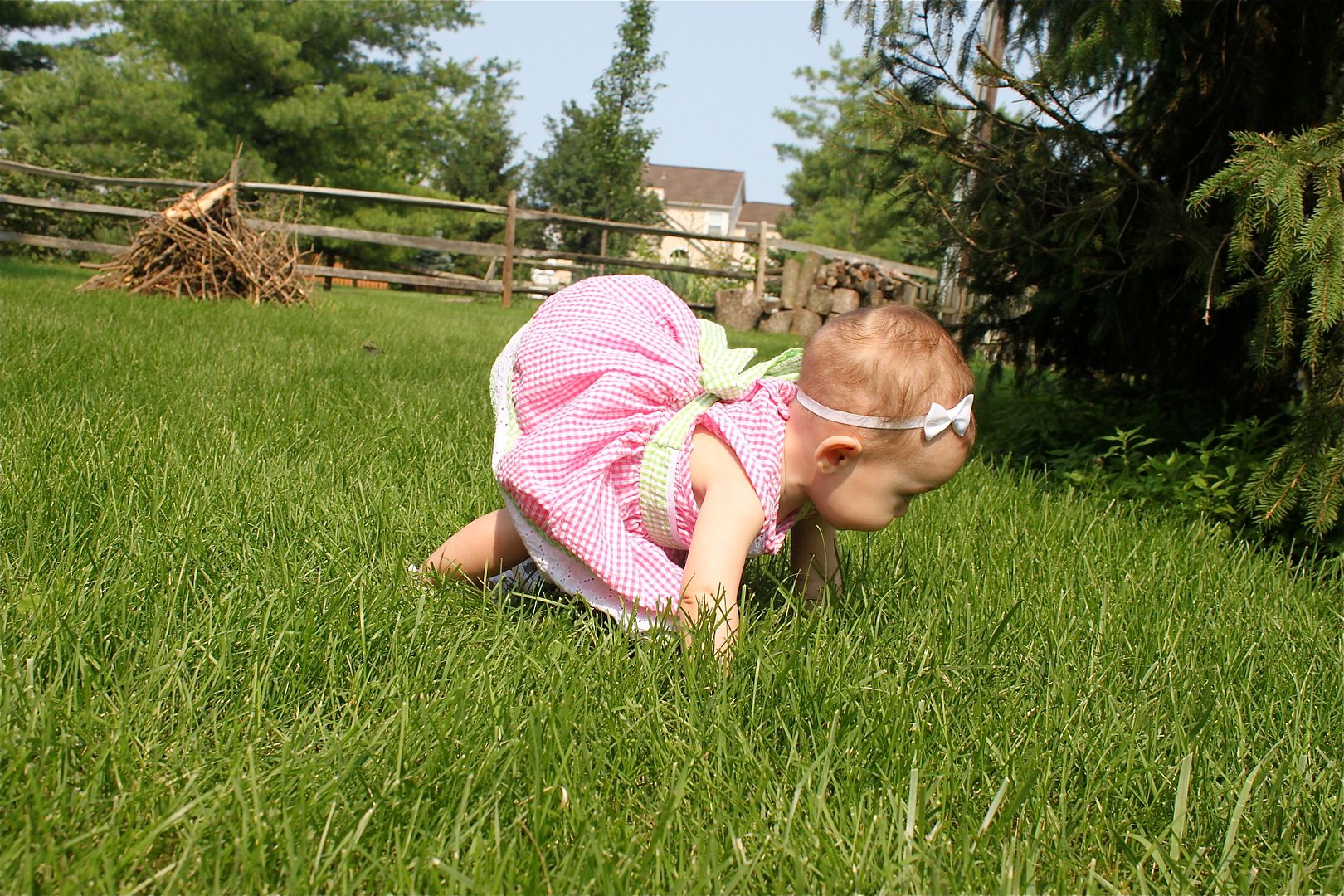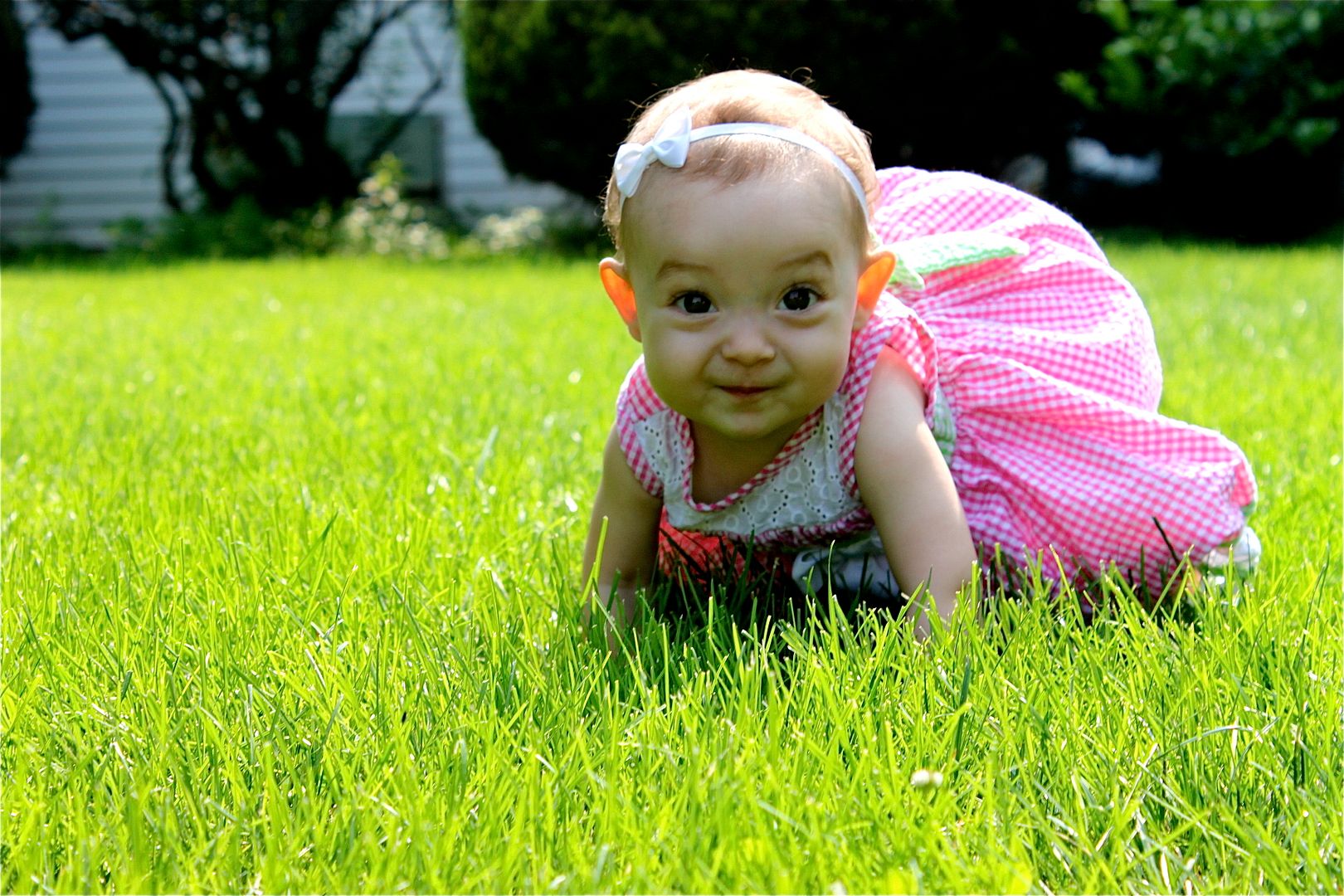 You've pretty much been moving that way all month. You get on your knees every now and then, but it doesn't last long, and I suspect that you just aren't going to fully crawl… ever. Maybe it bothers your knees, maybe you just aren't coordinated that way (like those people who can never ride a bike or swim or whistle! [Much to your daddy's dismay I'm among those who cannot learn to whistle]). Your grandpa Sanders suggests that maybe you'll become a gymnast because you've had to learn creative ways to move your body!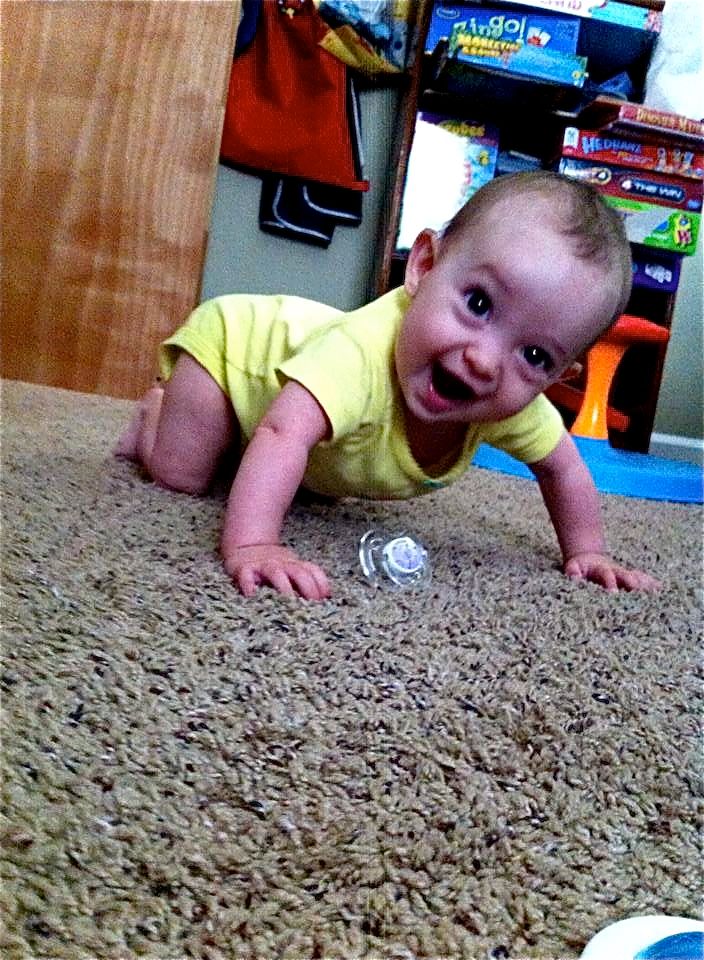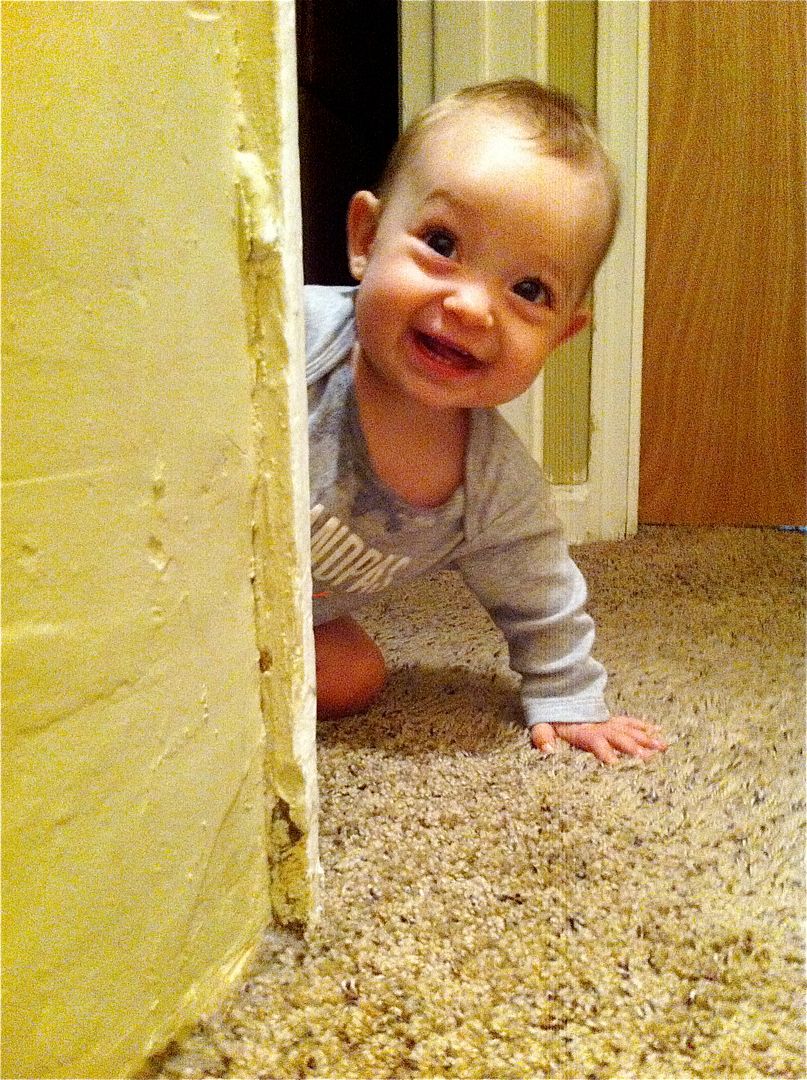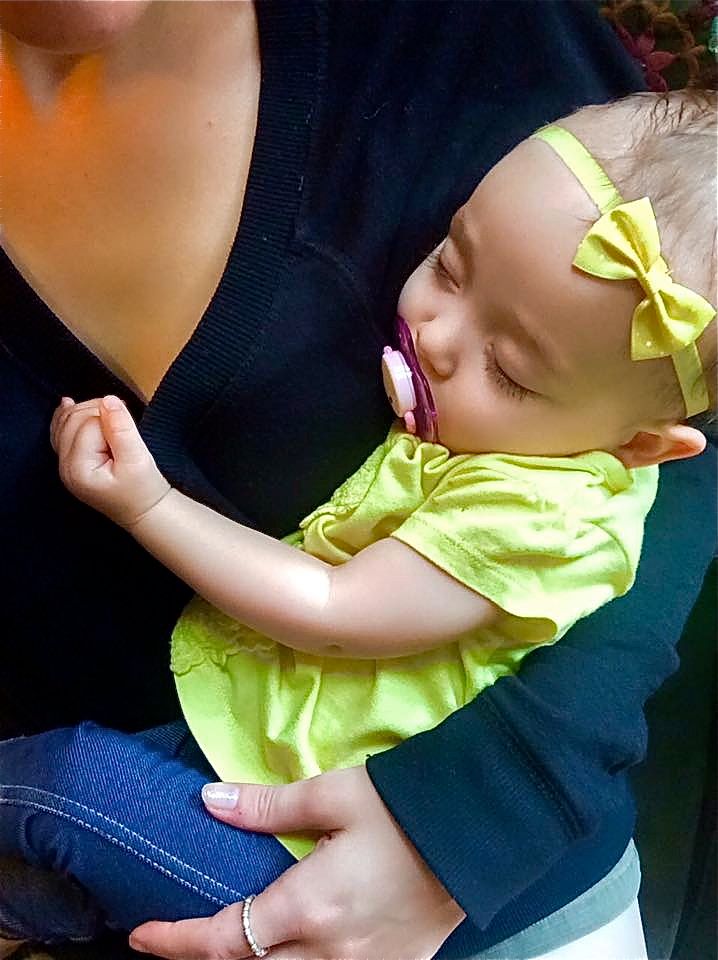 (Snuggs with Aunt Alexz)
This month we've also been practicing proper dog-petting technique because you've successfully made all the terriers of the family avoid you at all cost. Louis and Reese want nothing to do with you for fear of losing ears or eyeballs or large chunks of fur, but don't worry-Brady still lets you come around!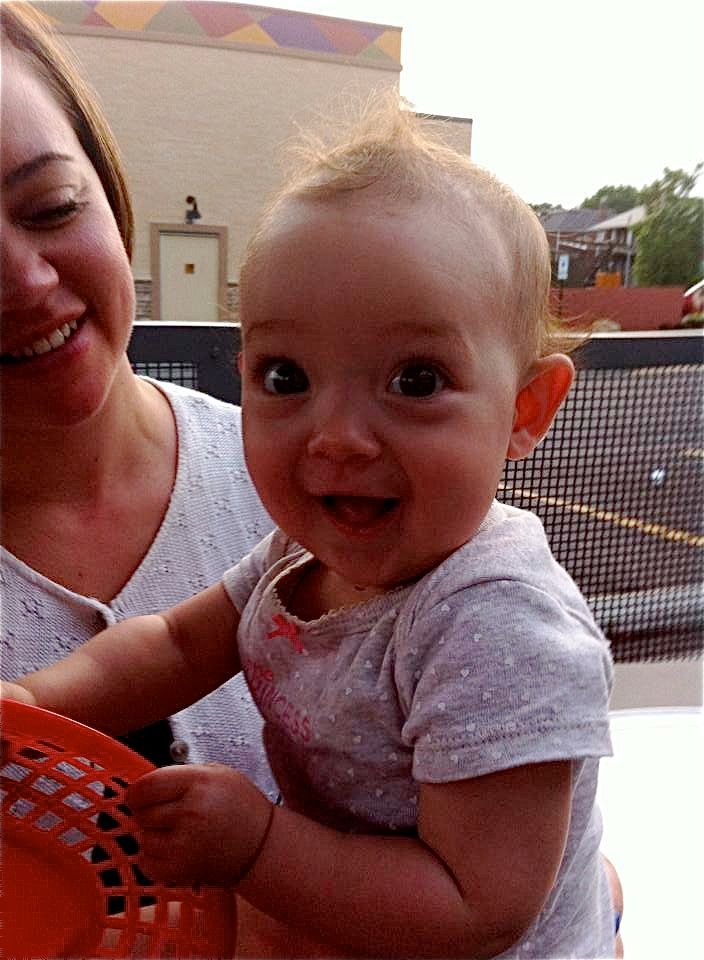 You also got sick for the very first time in your whole life this month. It really wasn't bad at all-just a small sniffle and cough-but I was still pretty bummed because you broke your perfect picture-of-health record despite going to childcare and having a school-aged big brother!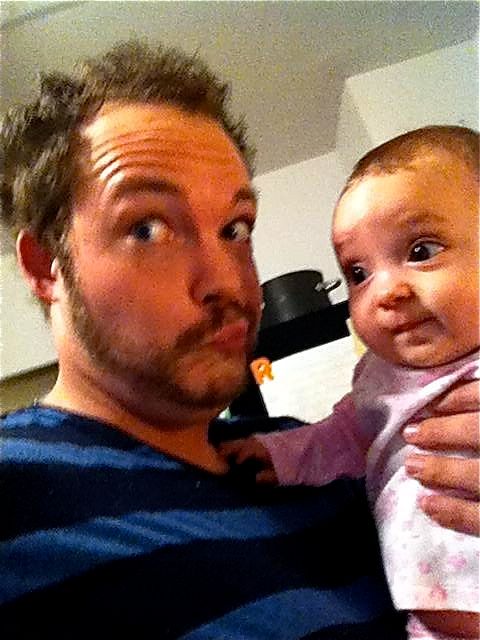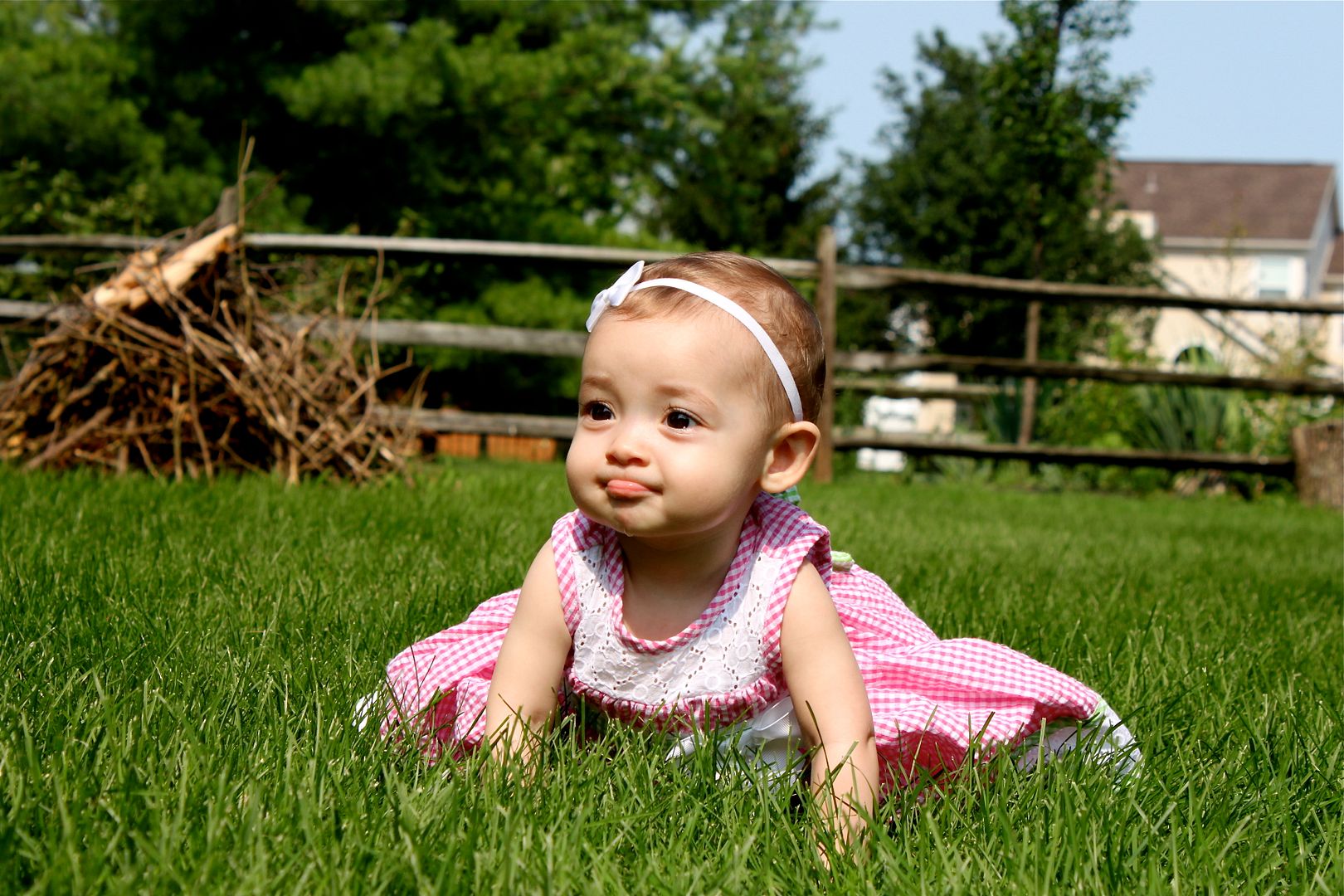 You LOVE grass! Your brother hated it. He'd scream if I put him in it. But you love feeling it and pulling it and playing with it.
And you've started making this face all the time: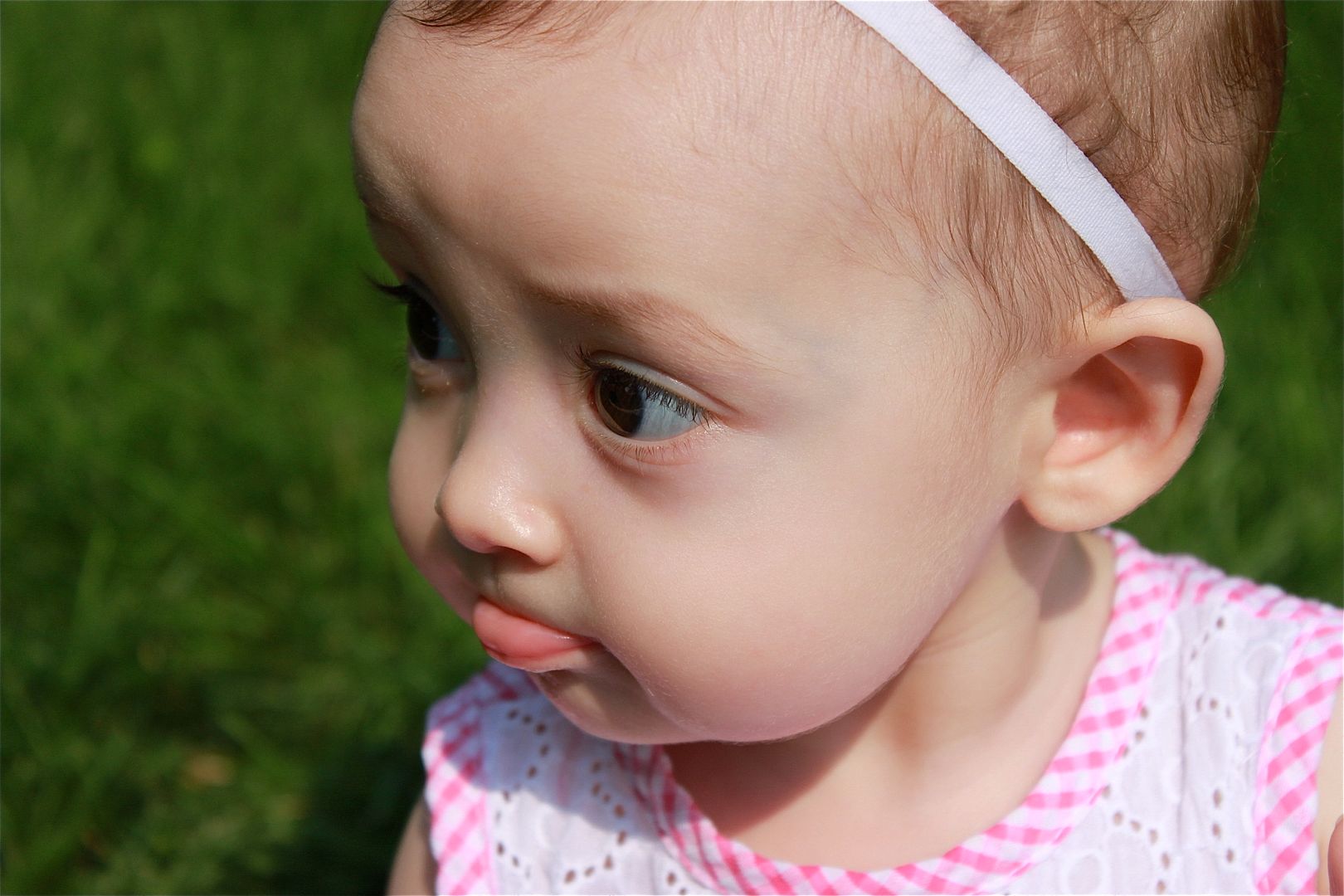 It was a fun month, Baby Girl. It's fun to hear you babble and blow raspberries. It's fun to watch you explore. It's fun catch your eye at times and see an enormous grin spread across your face.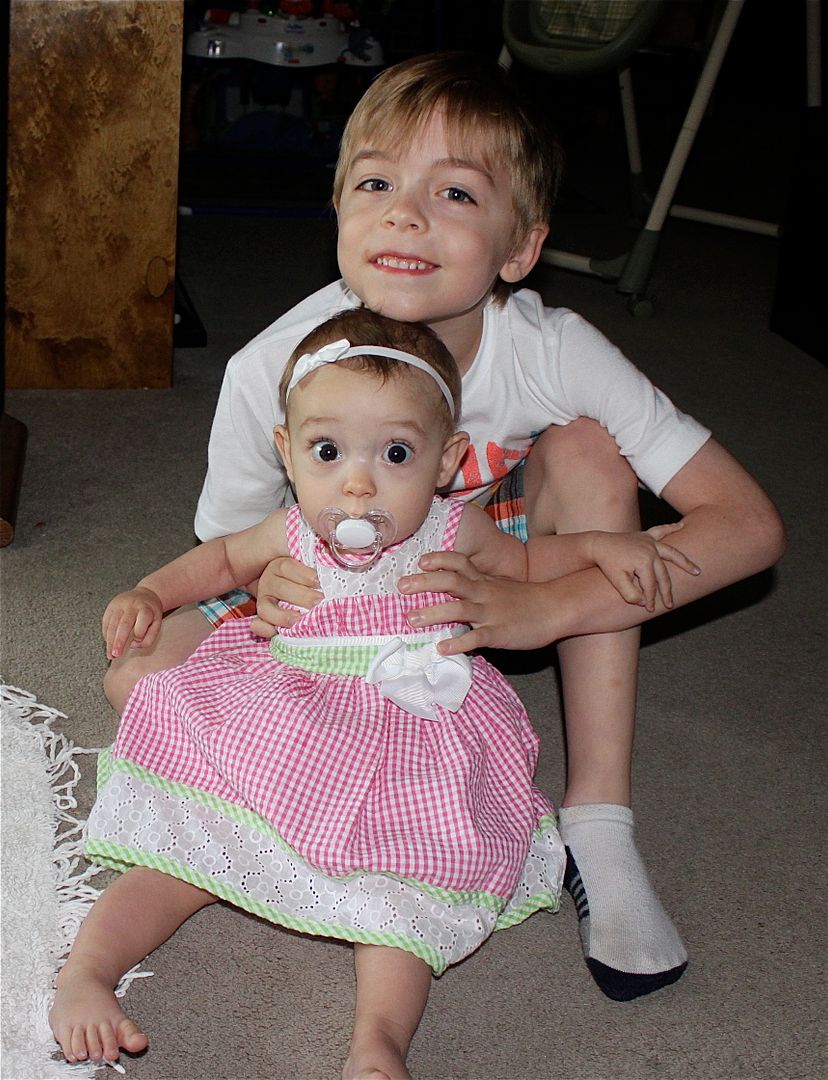 Now if only you'll call me 'mama'! 😉
Love you forever,
Mommy
Categories: Ciao Bella Vita : Daily Journal - Tag: adry, alexz, Ella, Jeff, keith, motherhood, reese, sherry, Tarah