Ella Bella's 9th Month
August 29, 2015
Eleanor Joyce, July 4th-August 3rd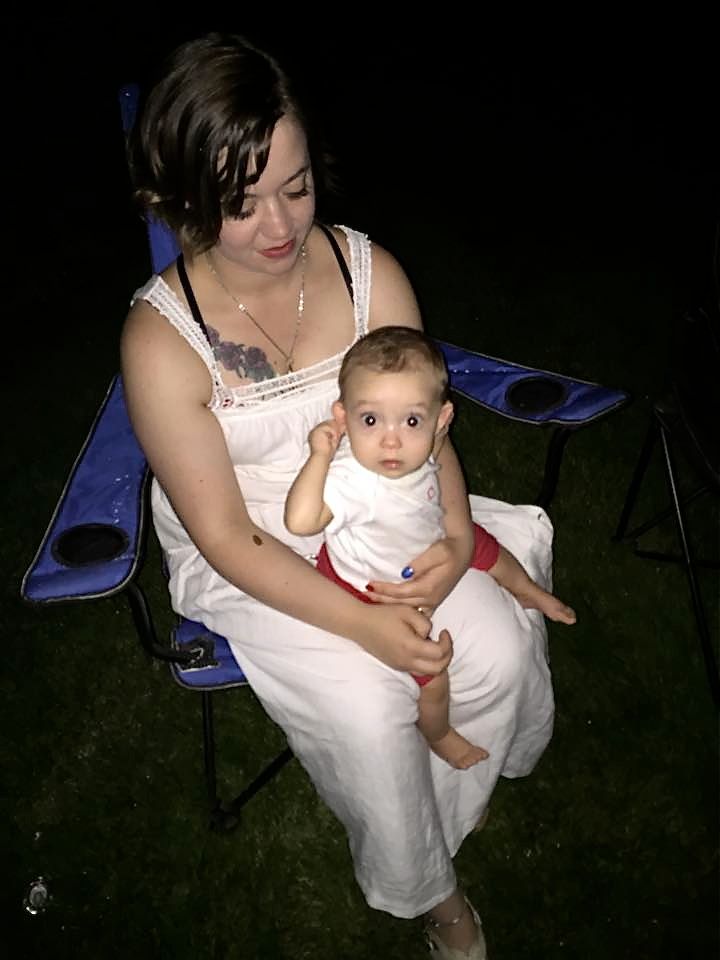 Yo L,
Whadup, grl?
During your ninth month you became a great crawling explorer! And made some naked getaways during bath and diaper change times.
You discovered that you love all things nature including sticks, rocks, grass, leaves, flowers, and bugs.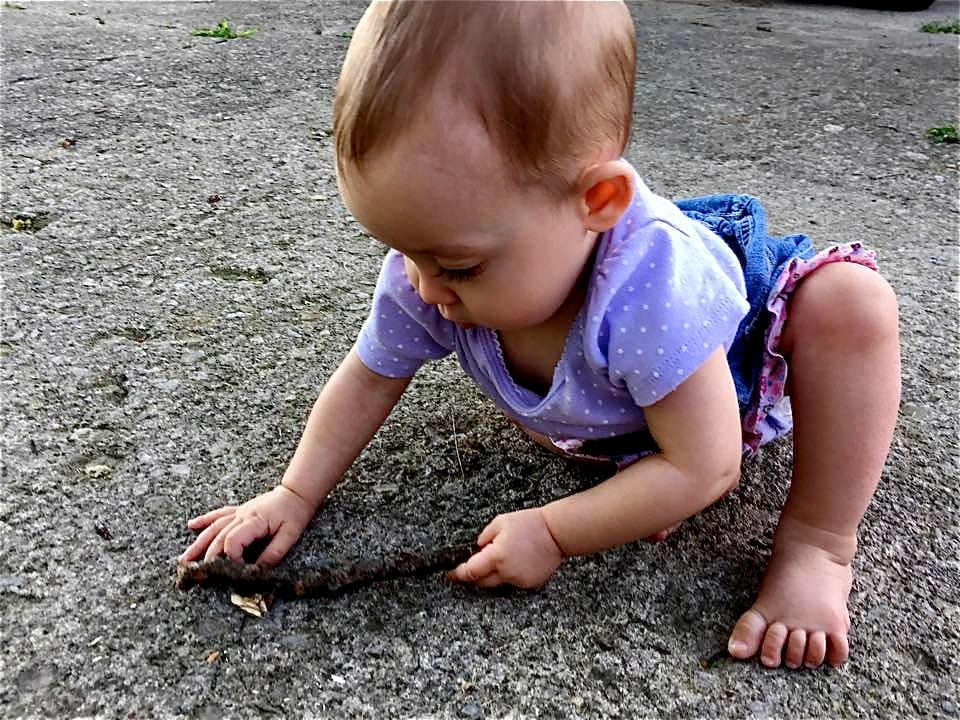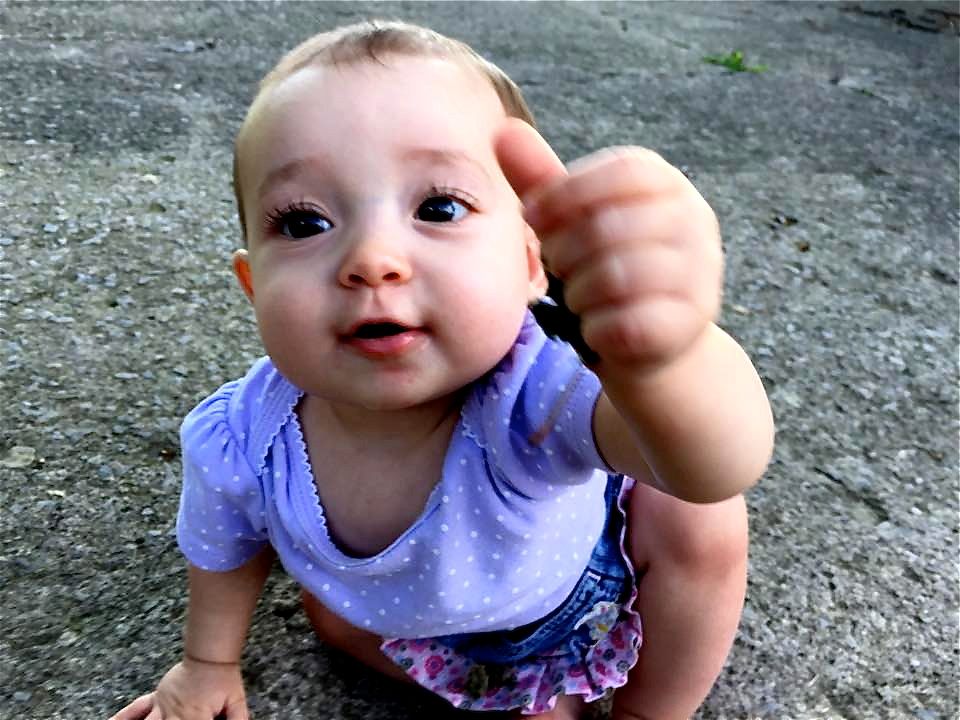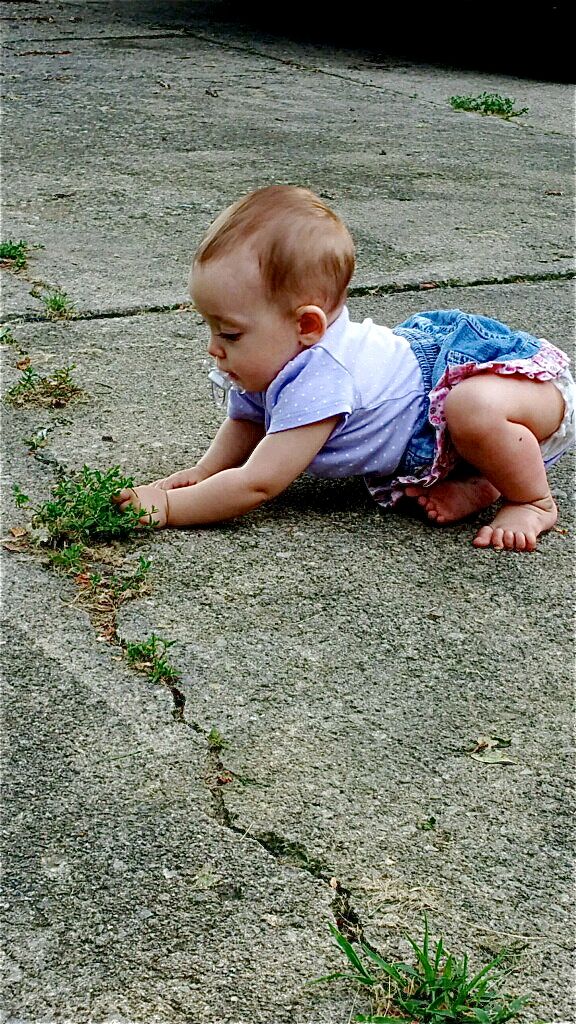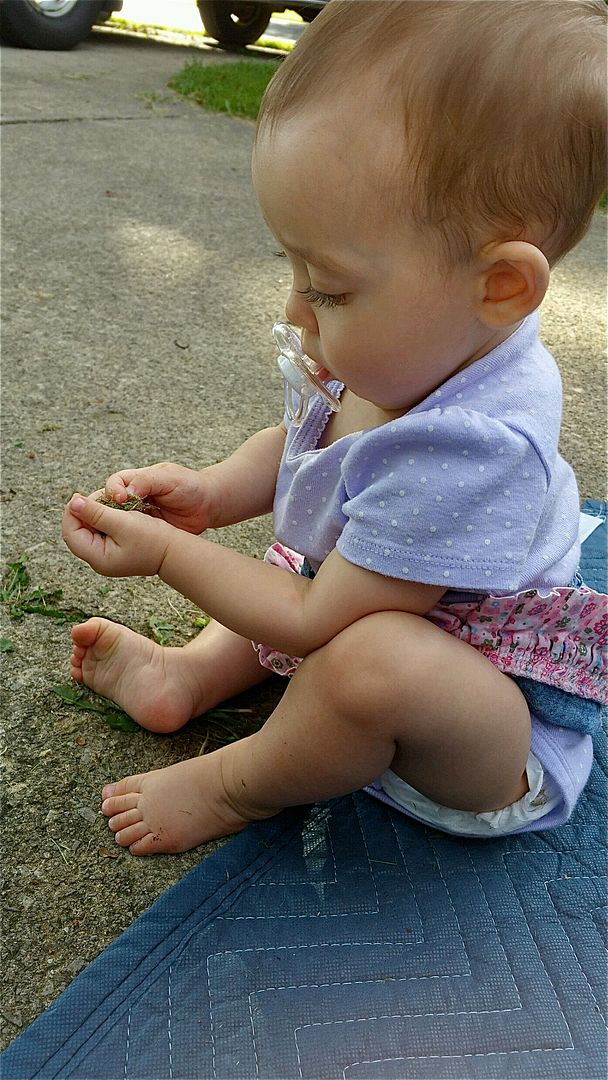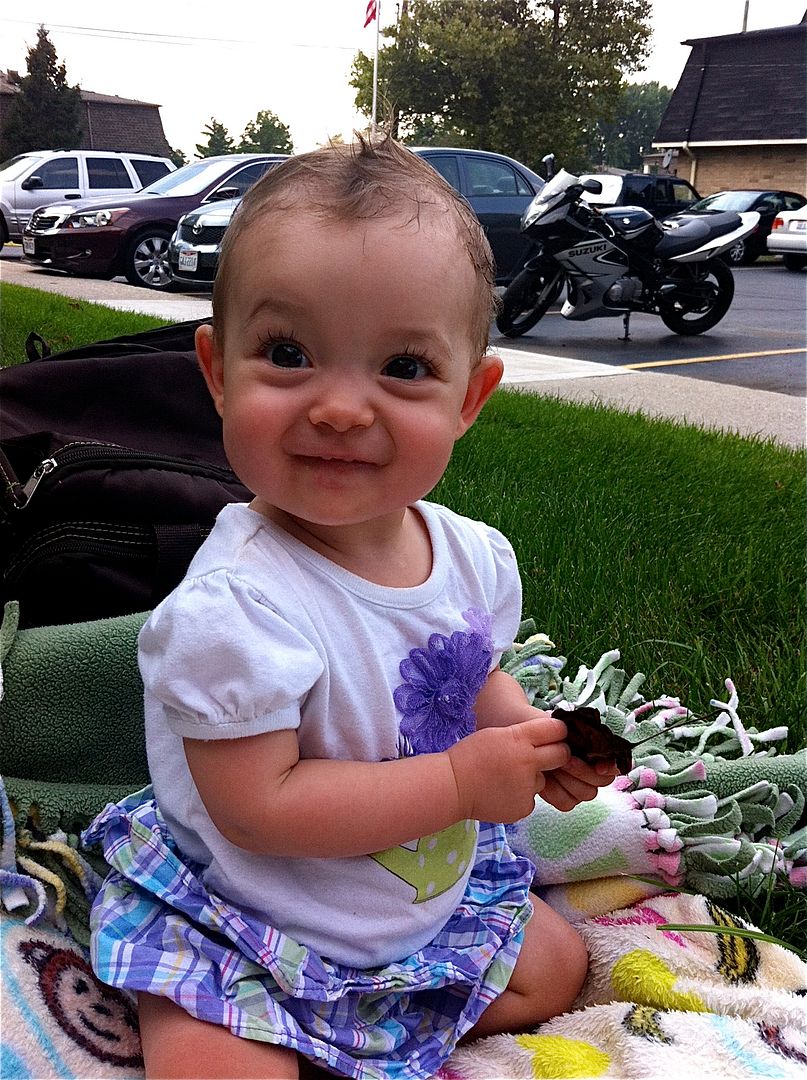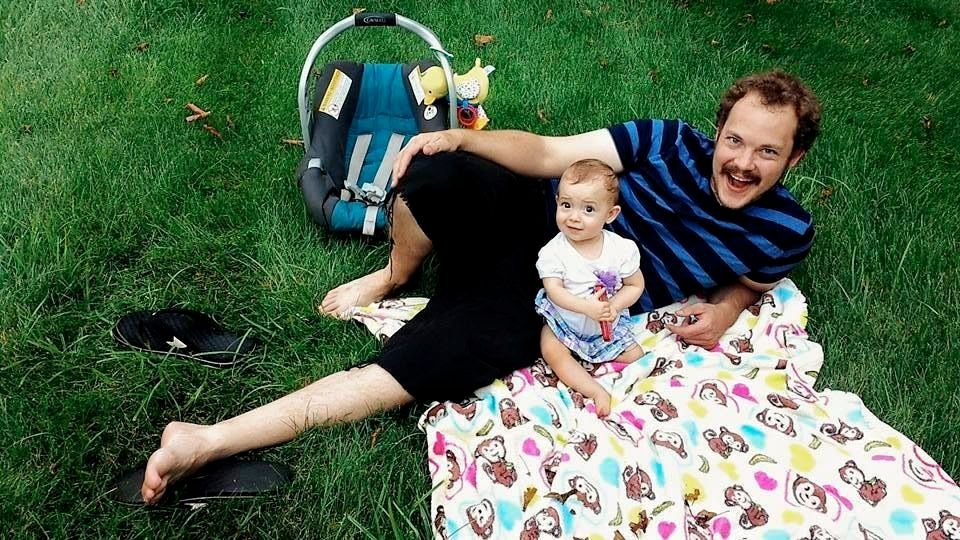 Grandpa Sanders took you on a few rides in the bike trailer. You're getting used to it!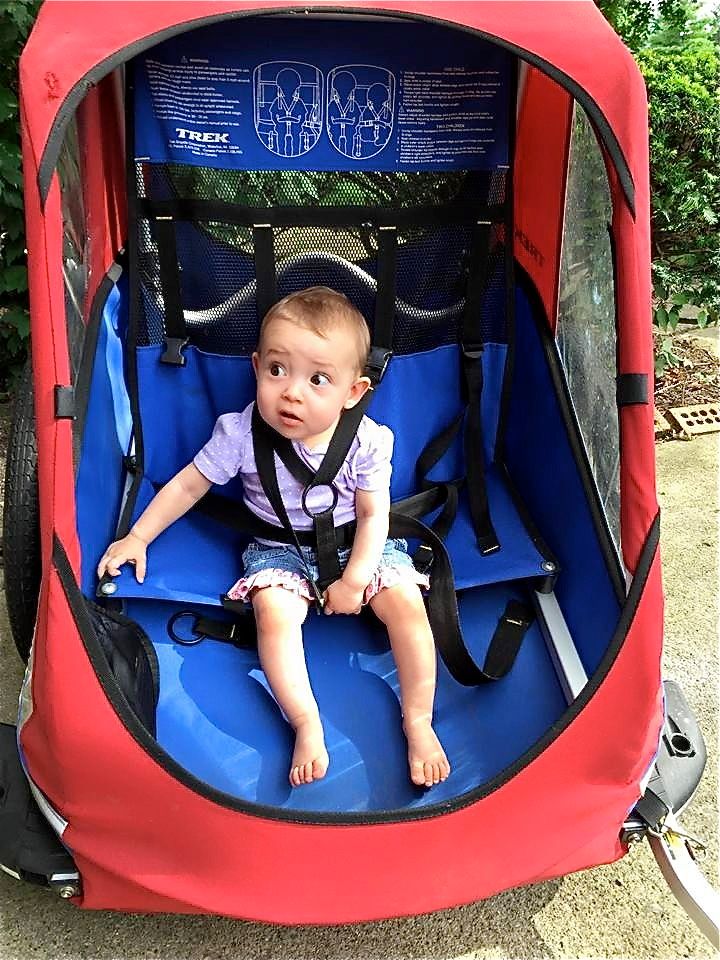 And you got to spend a day at work with Grandpa Martin!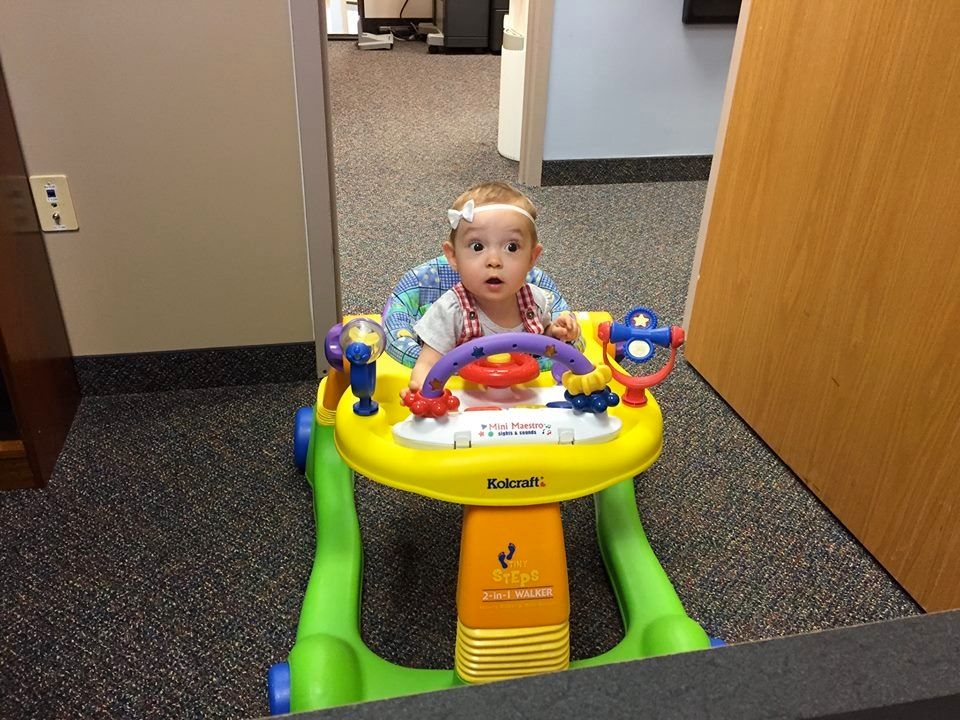 You also got all fancied up for a couple of weddings.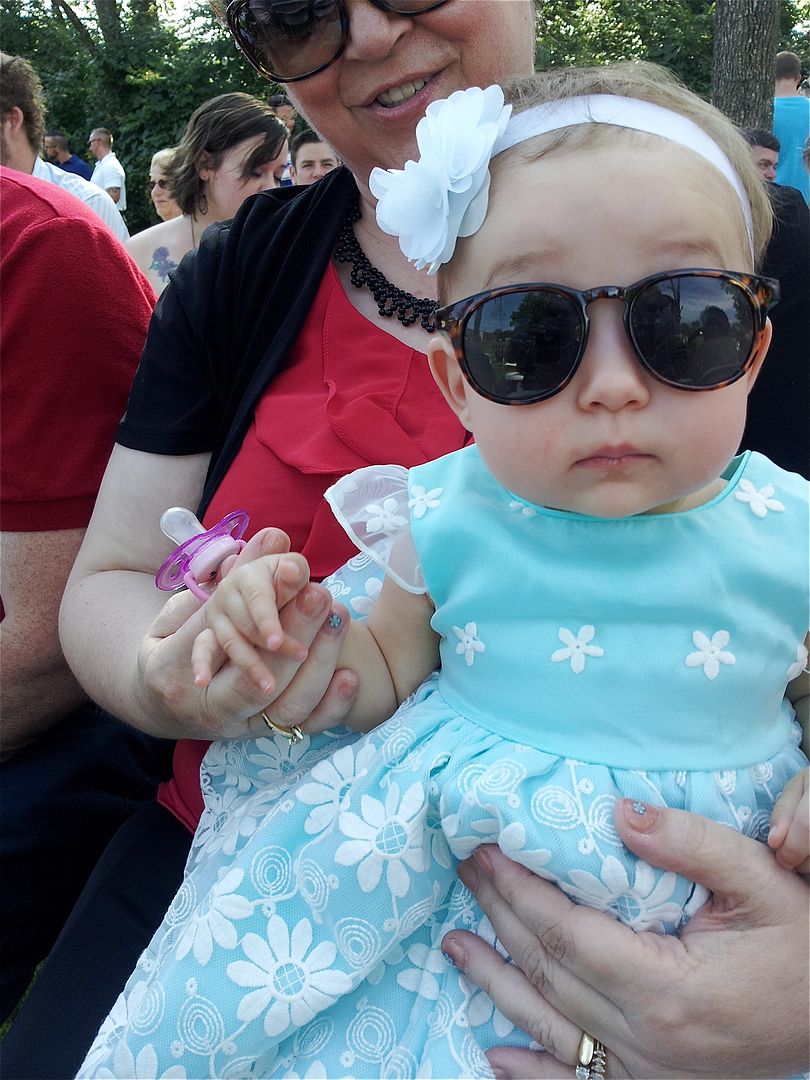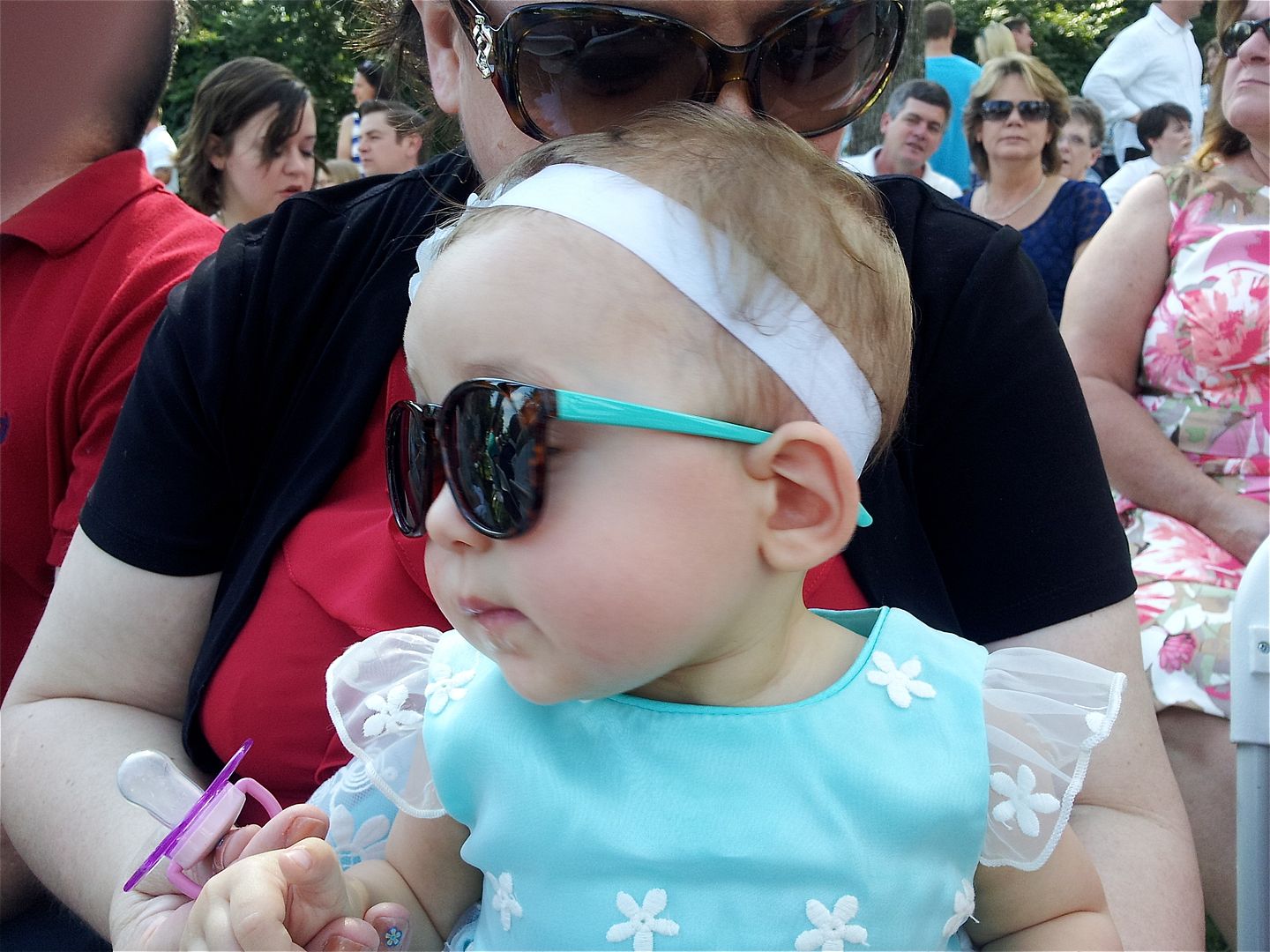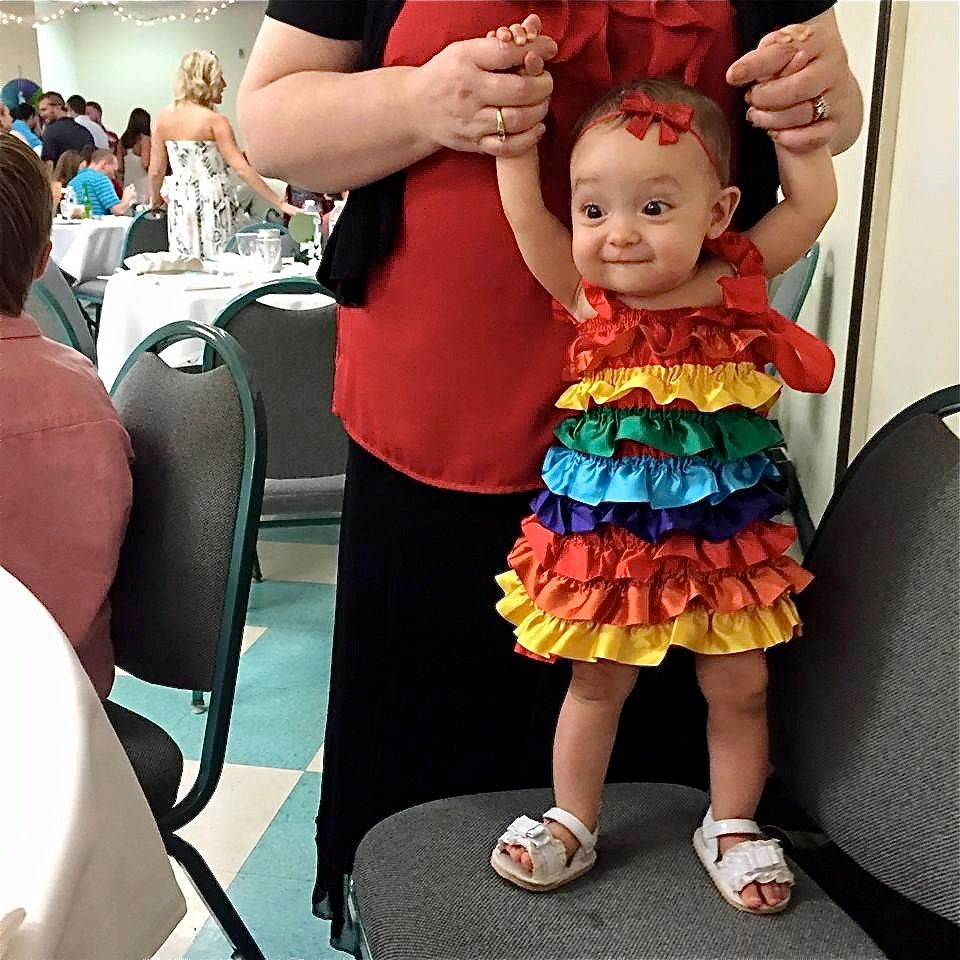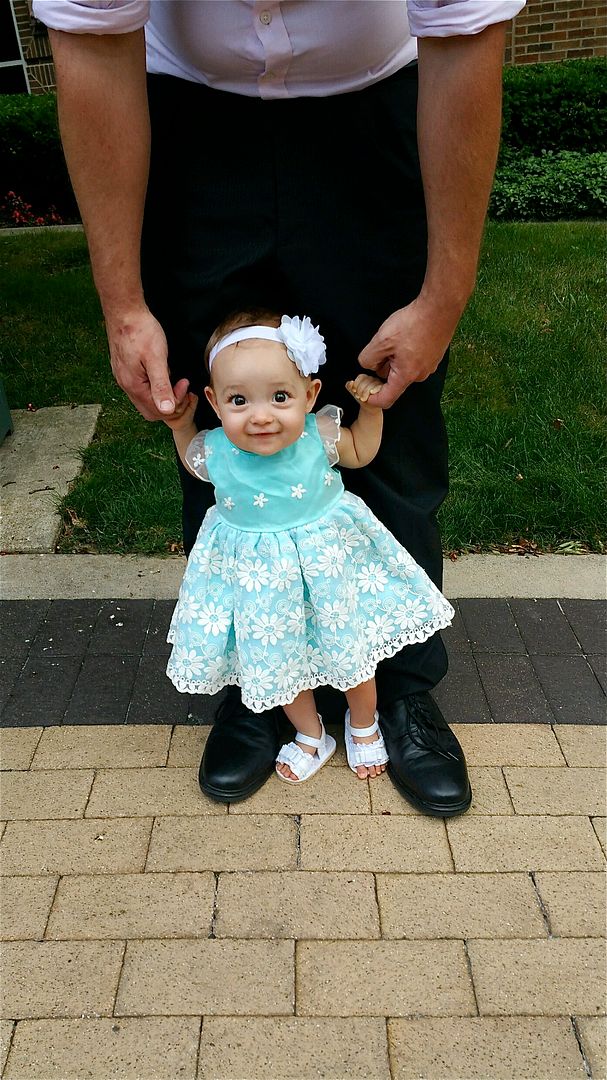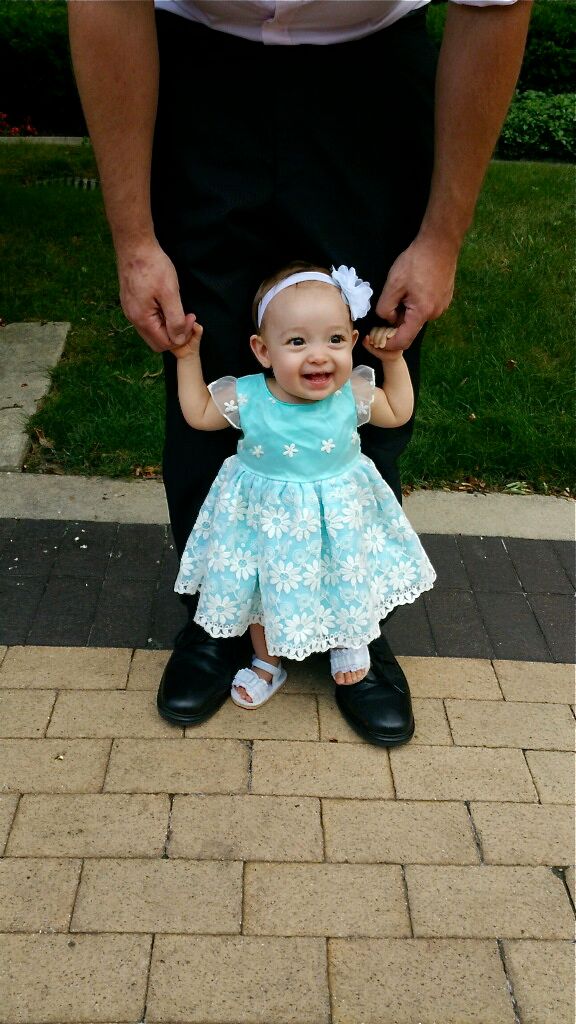 You were CONSTANTLY on the move! You do. not. stop. Your daddy and I, and Grandma and Grandpa Martin, set up our playpen gates to try to keep you contained!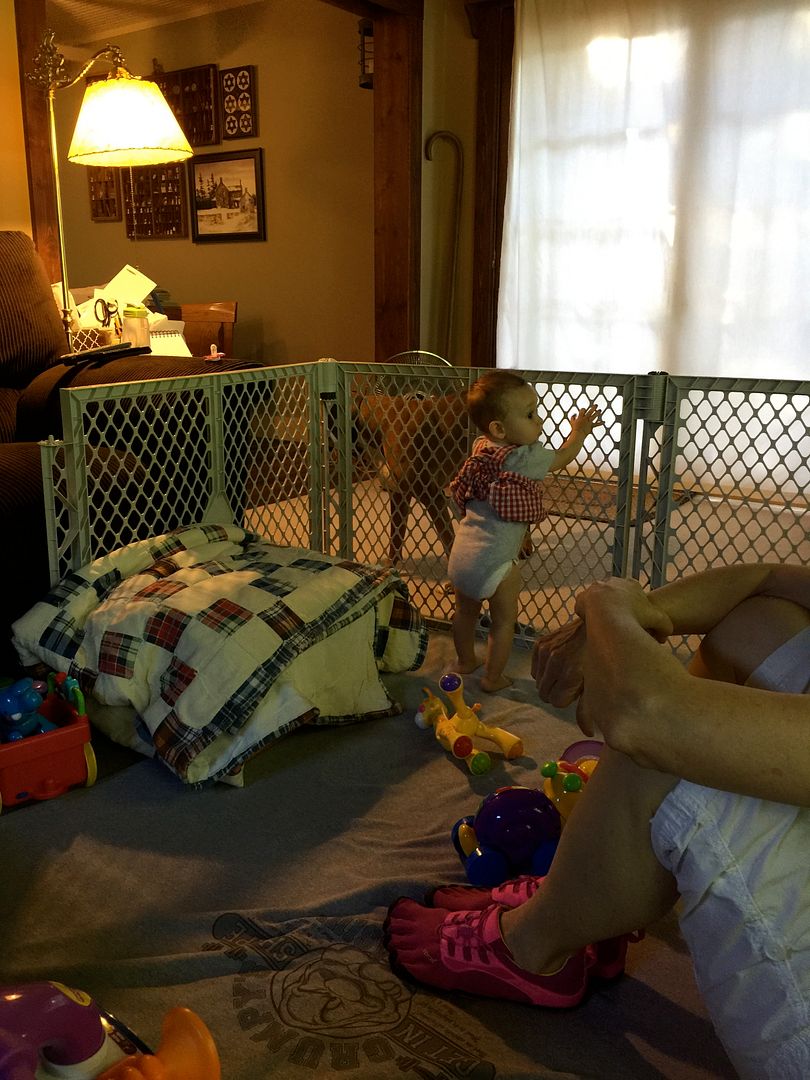 You had your 9-month doctor check up– you weigh a whole FIFTEEN POUNDS, you tiny thing! You are in the 5th percentile for weight and you dropped from the 65th to the 10th percentile for height. But you have a great appetite and you love trying new foods and textures. Even if you're not quite sure what to think of a new food at first you are more than willing to keep taking bites. I've yet to come across something that you refuse to eat.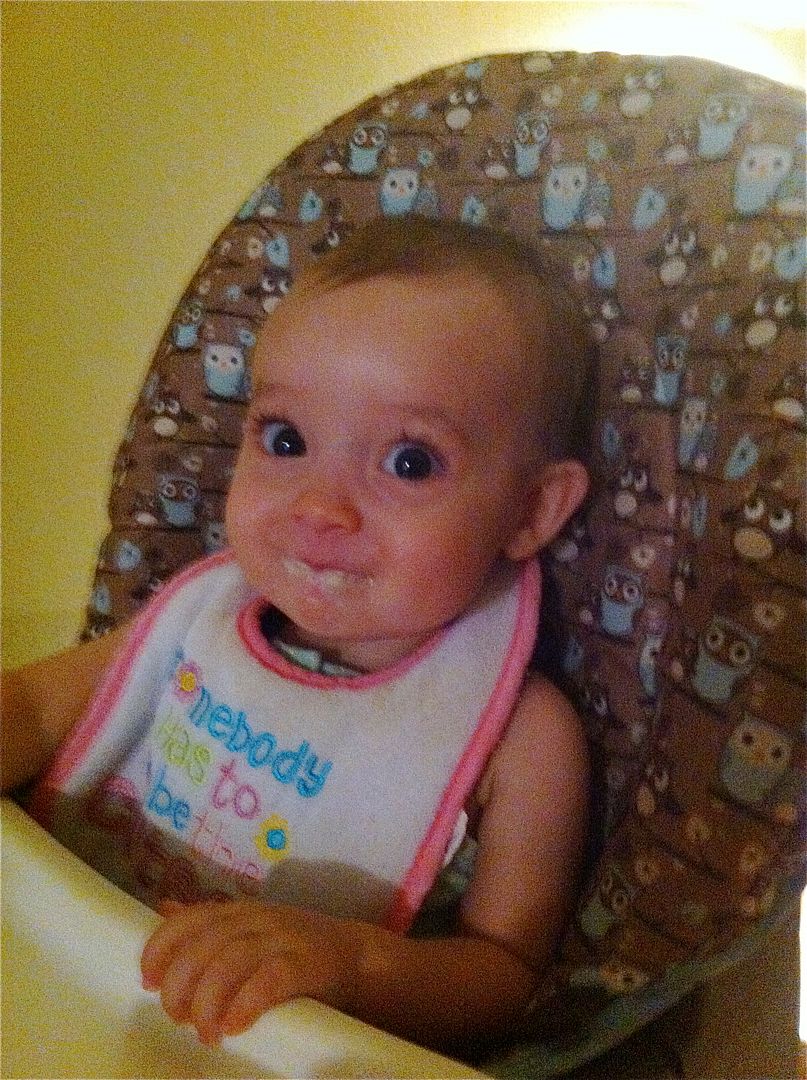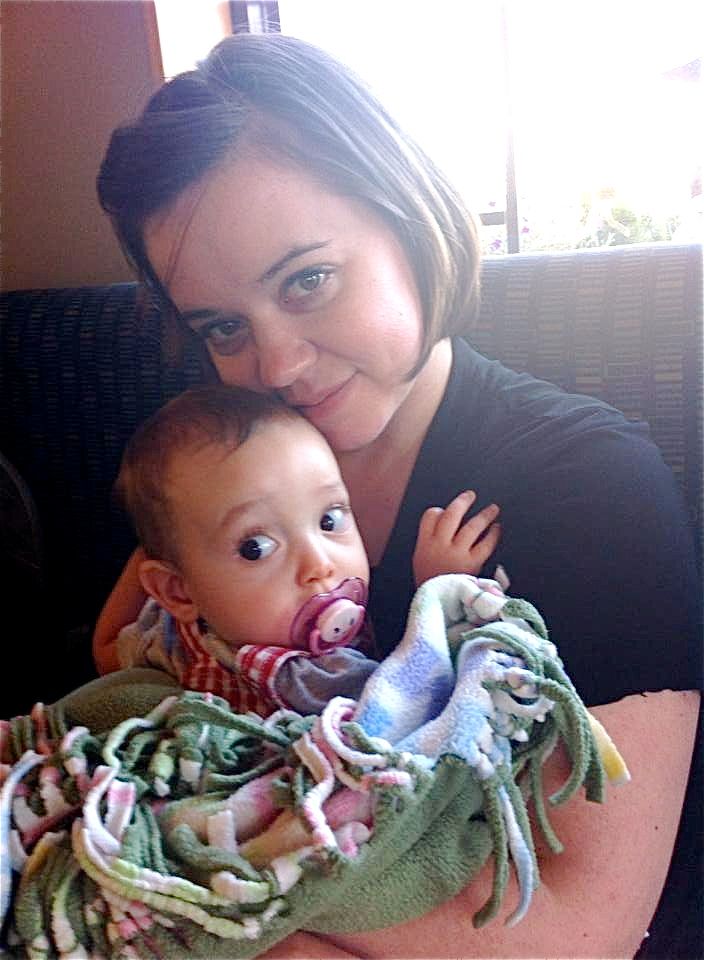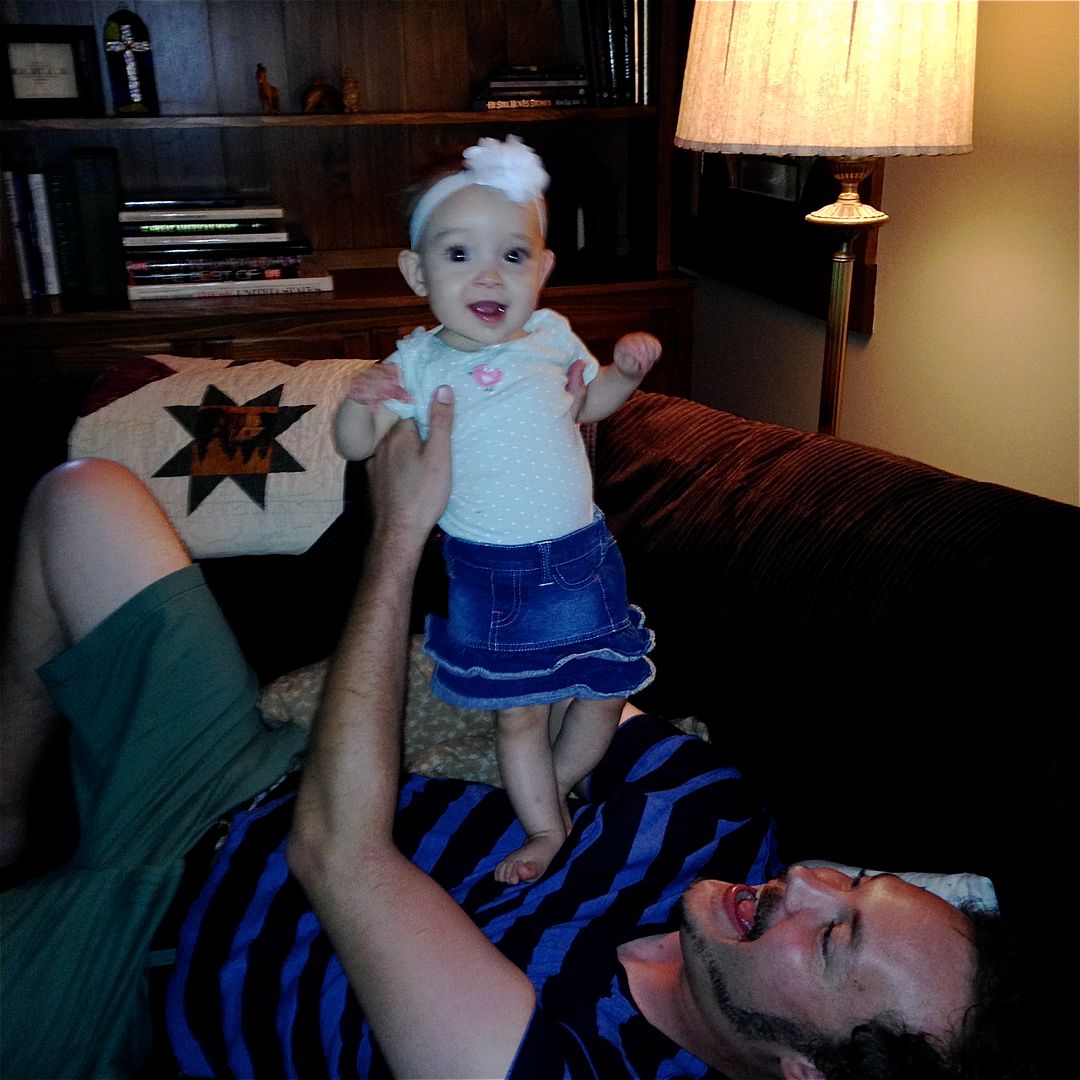 You also FORGOT HOW TO SLEEP during your ninth month. You wake up several times throughout the night. Sometimes you just want someone to stick your binkie in your mouth and cover you up. Sometimes you want a bottle. Sometimes you just want to smile and giggle and not waste a single minute of life on sleep… not even at 3:00 in the morning! Your daddy and I are utterly sleep deprived, but completely in love. Just this morning- at 6:30am- Daddy and I were smooching your cheeks and laughing with you and admiring your gorgeous, bright morning smile. I made the comment, "Doesn't she make mornings so wonderful!?" Your daddy, as he finished chugging a cup of coffee and was walking out the door for work with puffy eyes and a serious case of bed-head, replied, "Yes she does. I sometimes can't wait until she wakes up at nights just so that I can hold her and spend time with her."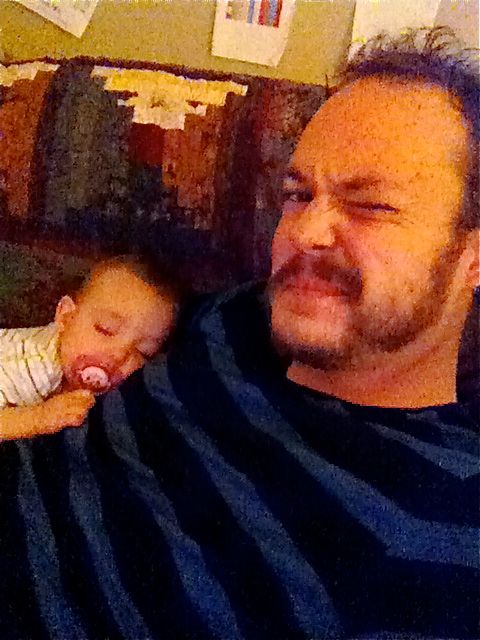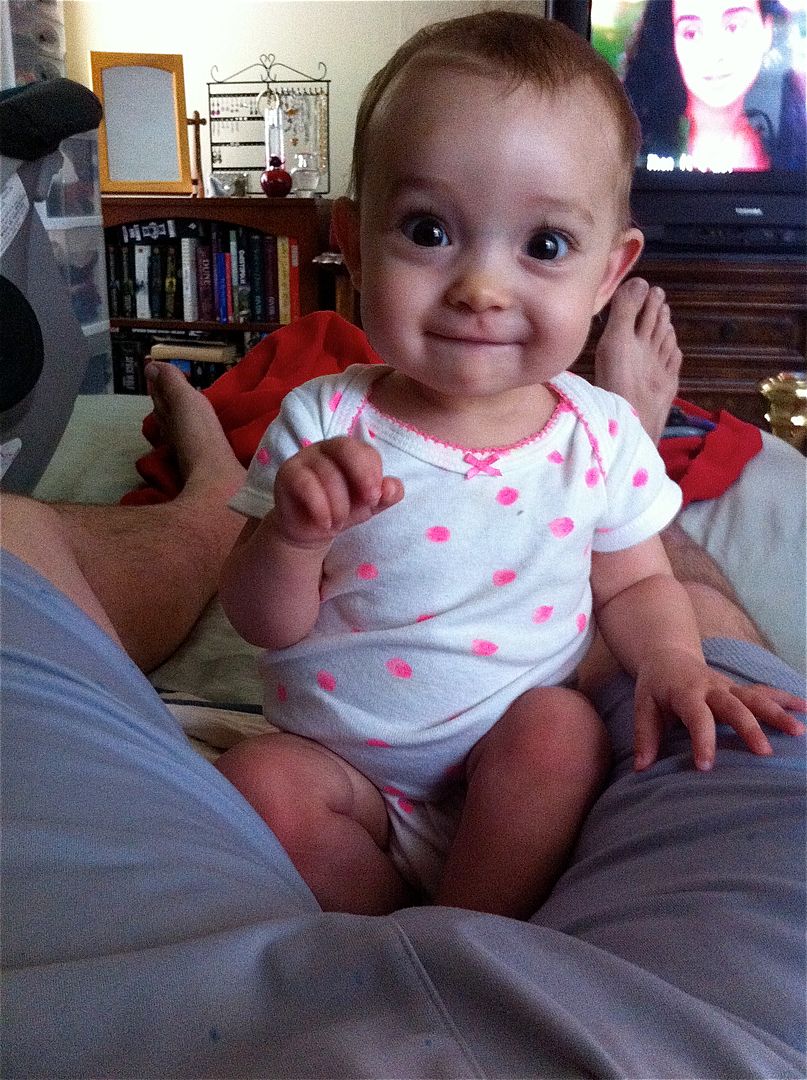 We love you, Baby Girl!
~Mommy
Categories: Ciao Bella Vita : Daily Journal - Tag: dad, Ella, Jeff, keith, mom, motherhood, sherry