Baby Boy in Second Grade
August 29, 2015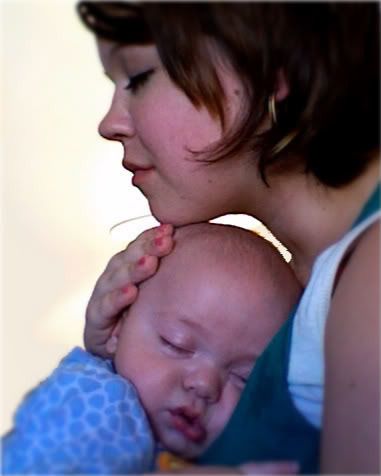 My Bald Baby Blue Eyes is now my Blond Big Brother Second Grader.. with green eyes, WHAT!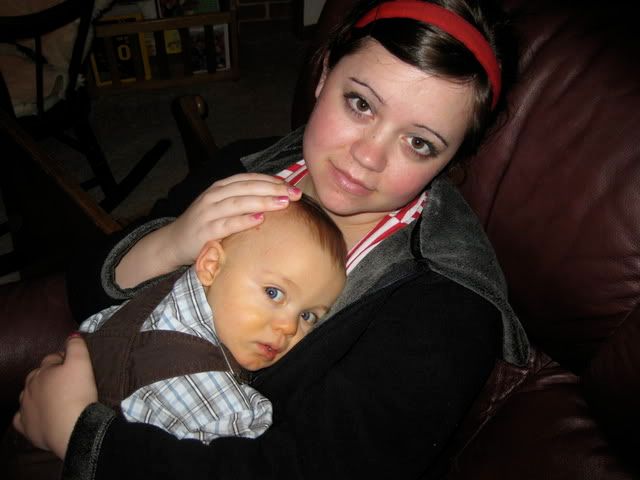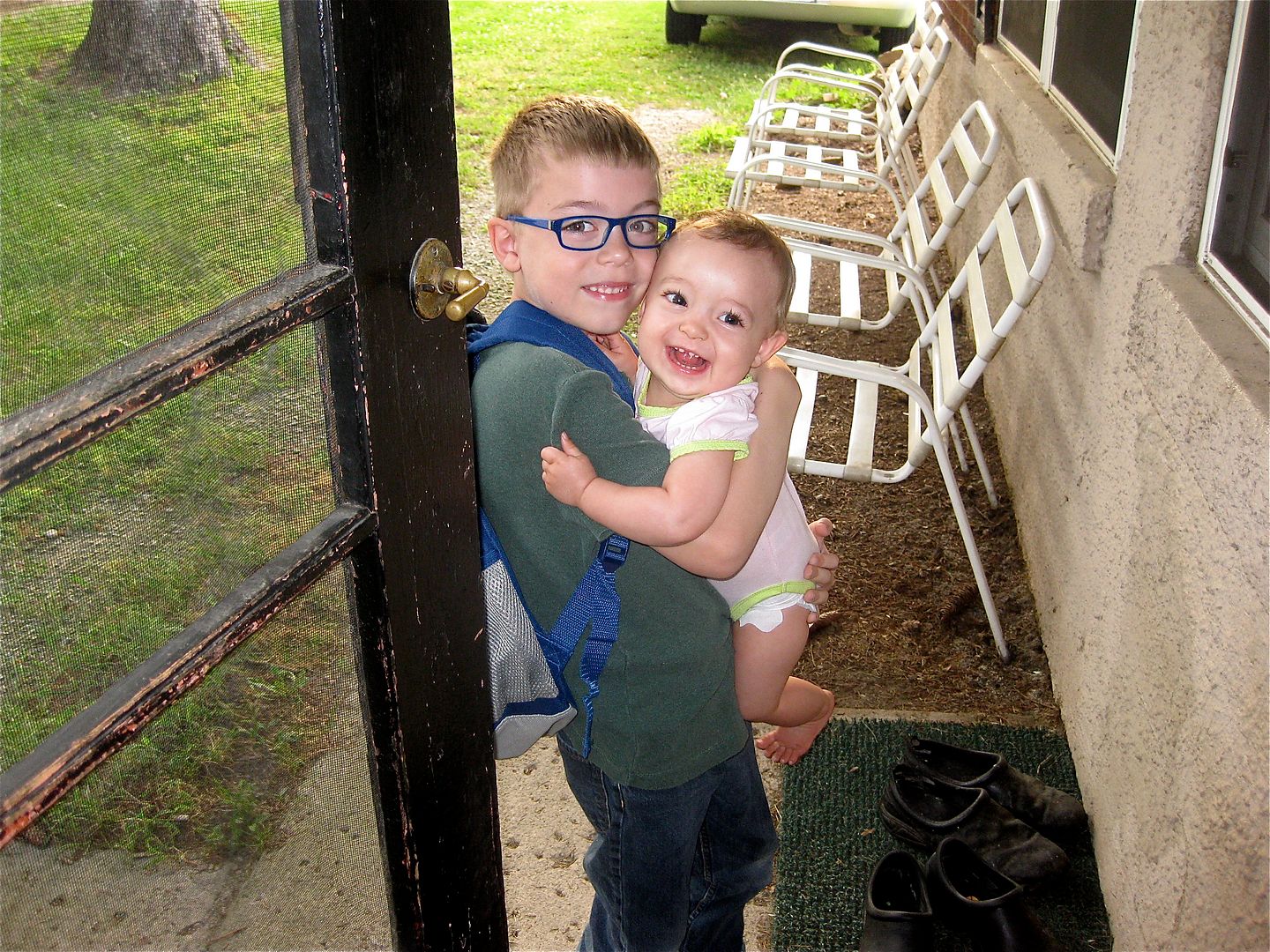 I was sad a few years ago when he stopped kissing me, but I was prepared. Then he wouldn't let me kiss him anymore. Eventually he stopped running to me and hugging me when he saw me, and now he won't let me hug him either…
But I'll tell you what I was NOT prepared for– for him to naturally, gradually discontinue nighttime snuggles. Like… I am still in denial about that. I keep waking up at 3AM and walking to his room to make sure he's okay because it's weird that Keith and I should have the whole entire bed to ourselves all night without anyone kicking us in our kidneys! And it's not like one day he woke up and decided he was too old and he was going to try to act like a big boy by staying in his own bed! No, he has just naturally lost interest in being snuggled at night, and I think that makes it harder.
I've always had a bedroom open-door policy with Adry and I've never turned him away. We co-slept when he was a baby, used the crib in his toddler years, and then began co-sleeping again when his dad and I split. When he got to a certain age he would fall asleep in his own bed, then wake up at 2 or 3 in the morning and crawl into my bed for snuggles. I loved it. I loved that time with him. But within the past few months he has not only told me that I no longer need to sing songs to him at night, but that I can also leave his room when I am done reading stories to him… and then he started staying in his own bed all night. What is this all about!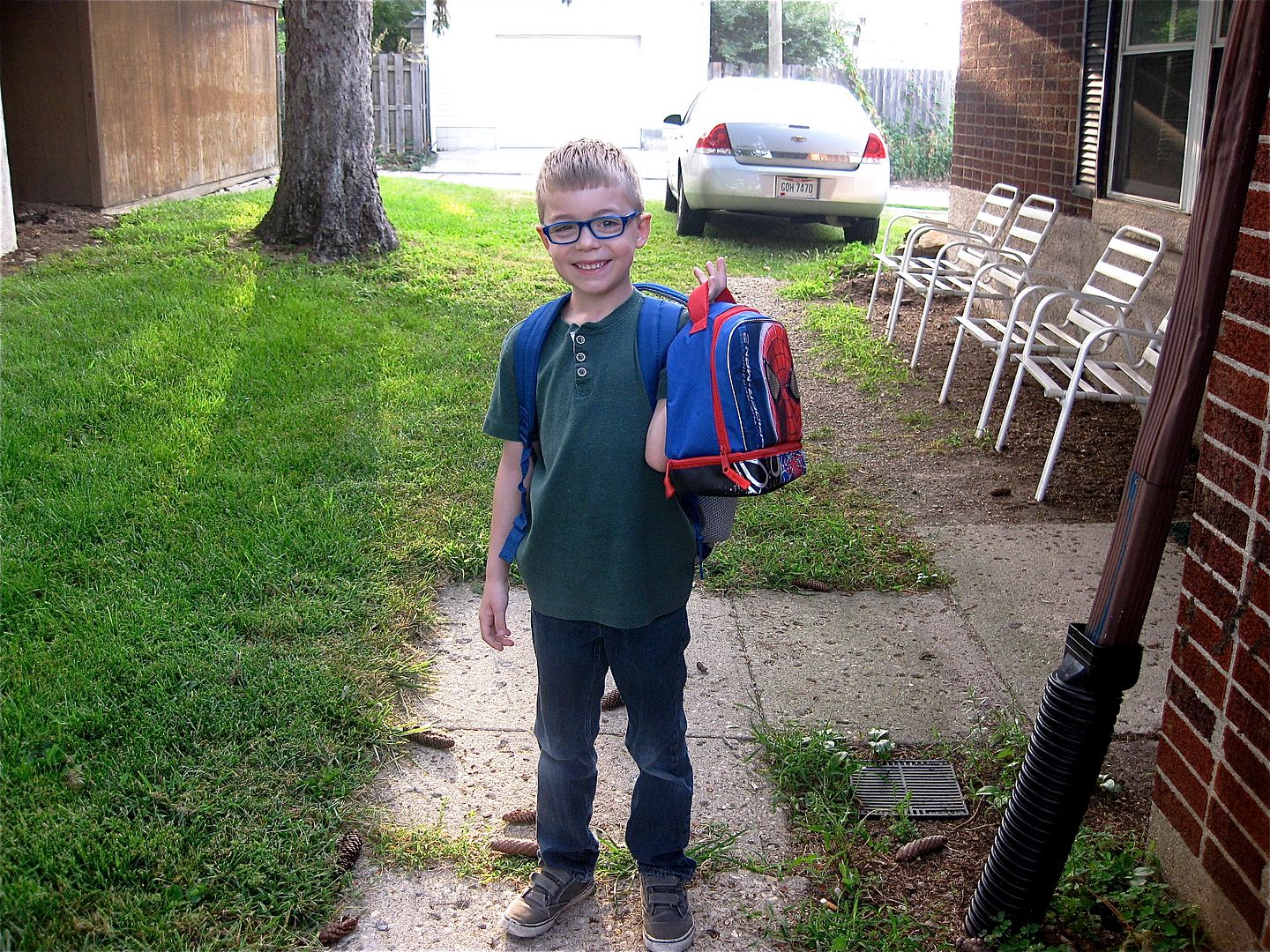 I tell you, I do not know what I'll do the day he tells me he doesn't want me to read bed time stories to him anymore.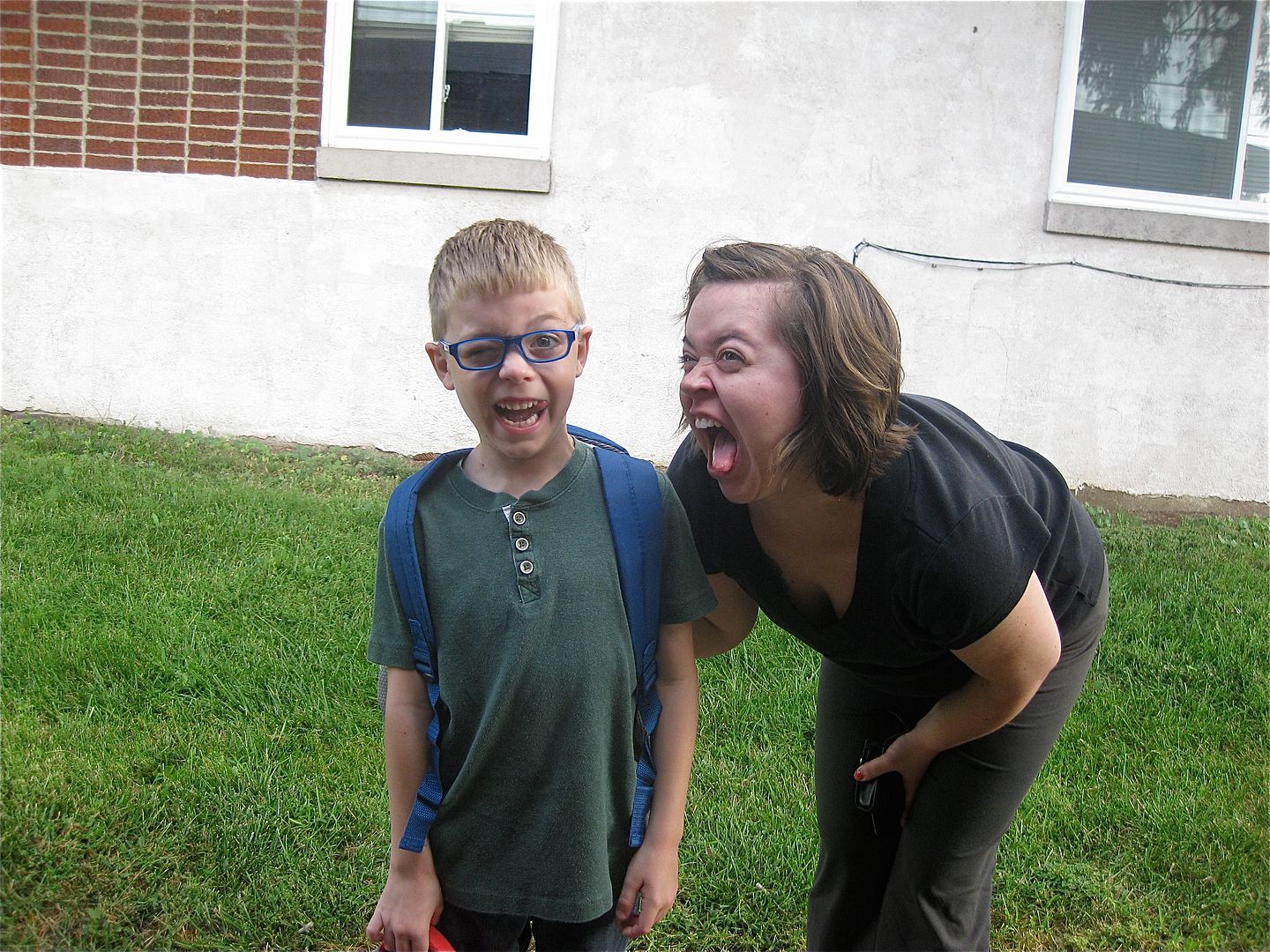 Anyway, he was, of course, not nervous at all for his first day of second grade. The first thing he did after he walked right in and found his seat was survey the classroom to see who his new friends would be for the year.
His teacher is super experienced, patient, sweet, and organized and I'm feeling pretty positive about this new school year.
I am proud of my big kid!
Categories: Ciao Bella Vita : Daily Journal - Tag: adry, Ella, grandview schools, motherhood, siblings