THIRTY Years of THROWBACK! 2003-2005
September 13, 2015
1985-1992
1991-1995
1996-1999
2000-2002
2003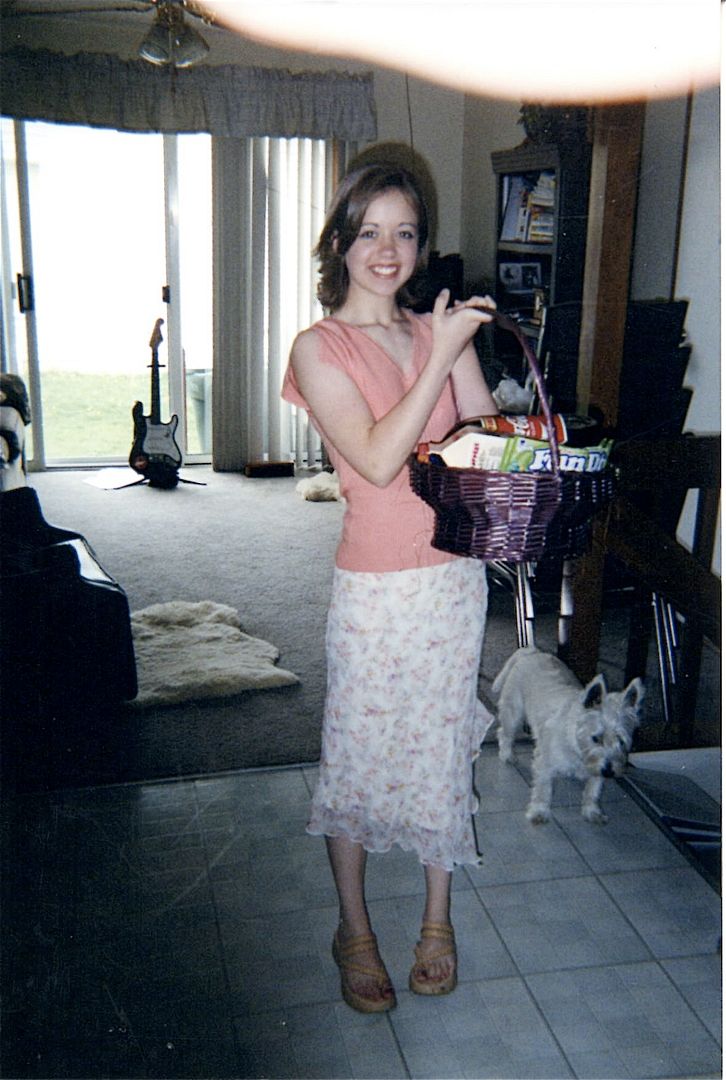 The Sanders kids used to think it was the greatest thing ever to get Coke in our Easter baskets. (I know I'm older here, but J was still a kid, so Matt and I still got Easter goodies.) Contrary to popular belief – probably an assumption based on the Sanders' undying love of Coke – Mom and Dad did NOT keep Coke on tap in our childhood home. As a matter of fact, sugary treats such as soda, cereals, and candy weren't brought into the home at all, as far as we knew, except on 3 holidays: Christmas, Halloween, and Easter. So when we got it we made that shit last!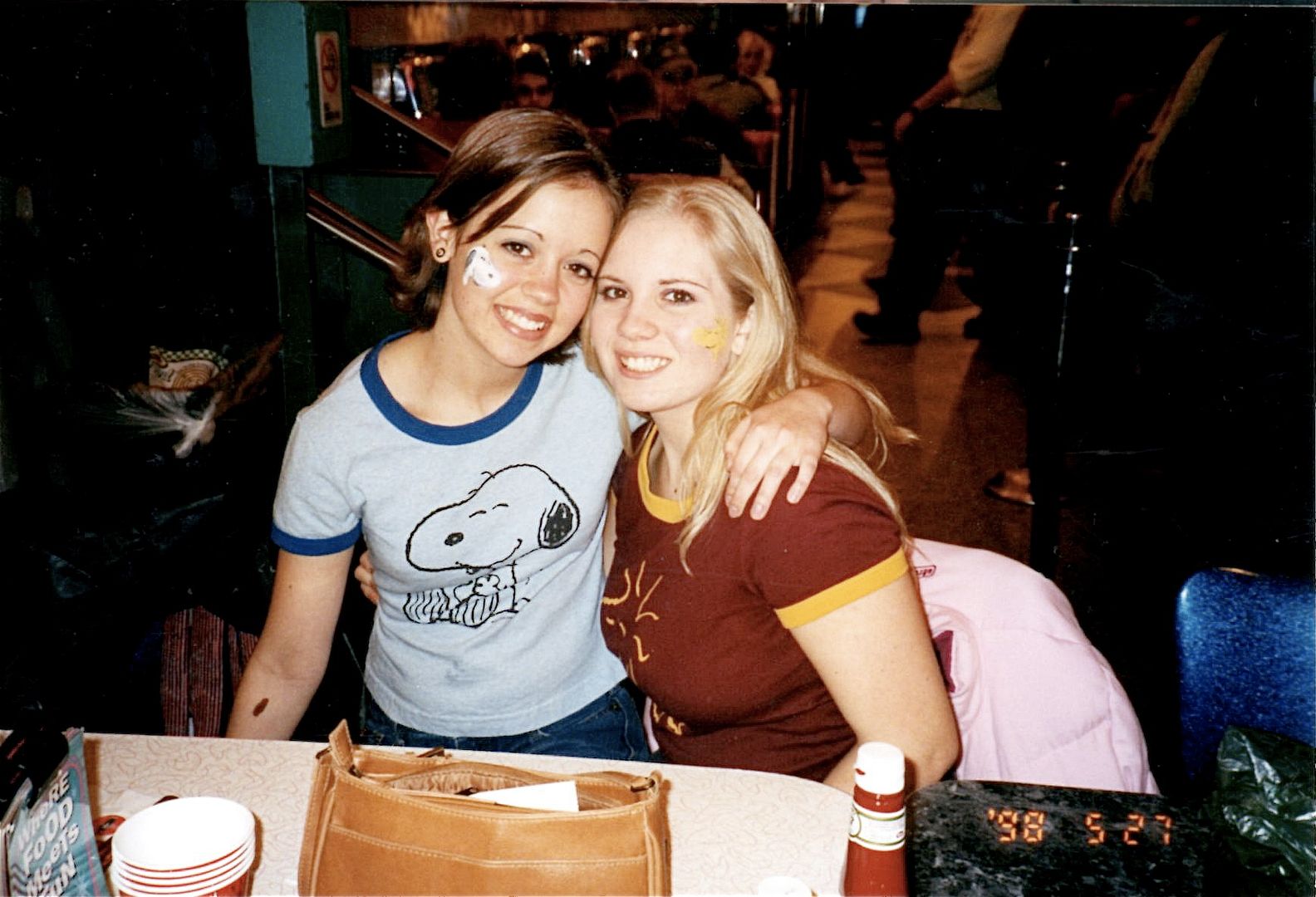 My two favorite pictures of me n' Jamie.
We were both dating our future ex-husbands – Stephan and Ben – at the time. Unbeknownst to each other the boys each got the Snoopy and Woodstock shirts for me and James as gifts. Then Jamie and I, entirely unaware of the fact that we possessed these matching shirts, packed them to wear on the same day in Chicago. So of course we had to get corresponding facepaint at Ed Debevics.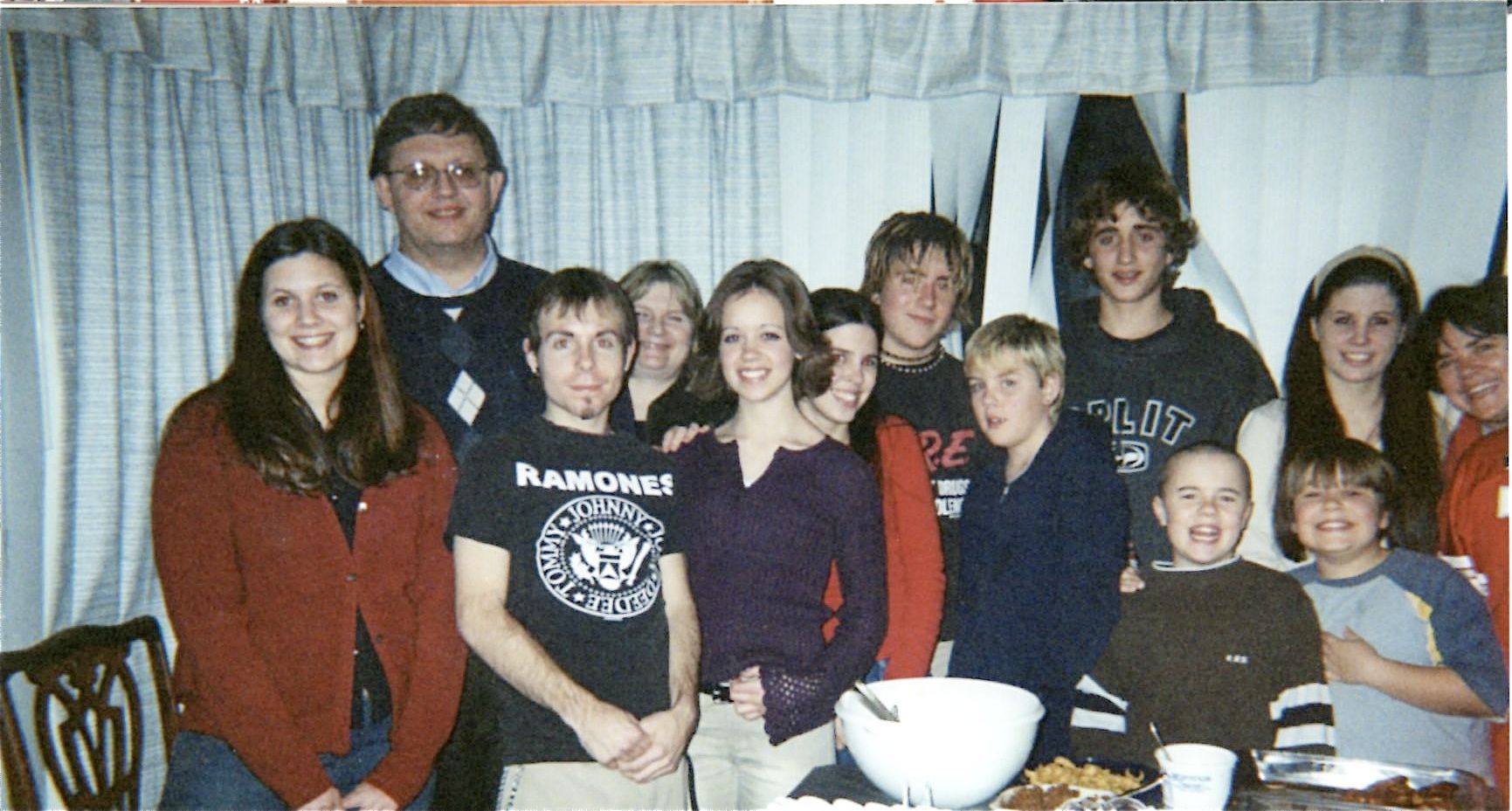 Mer, Dave, Ben, Les, me, Hilary, T.Matt, Jason, Kevin, Eric, Amber, J, and Mom the day I turned 18. Incidentally it was also the day OSU won the National Championship against… er… some other football team. So of course we had a party that was completely about me and not football at all!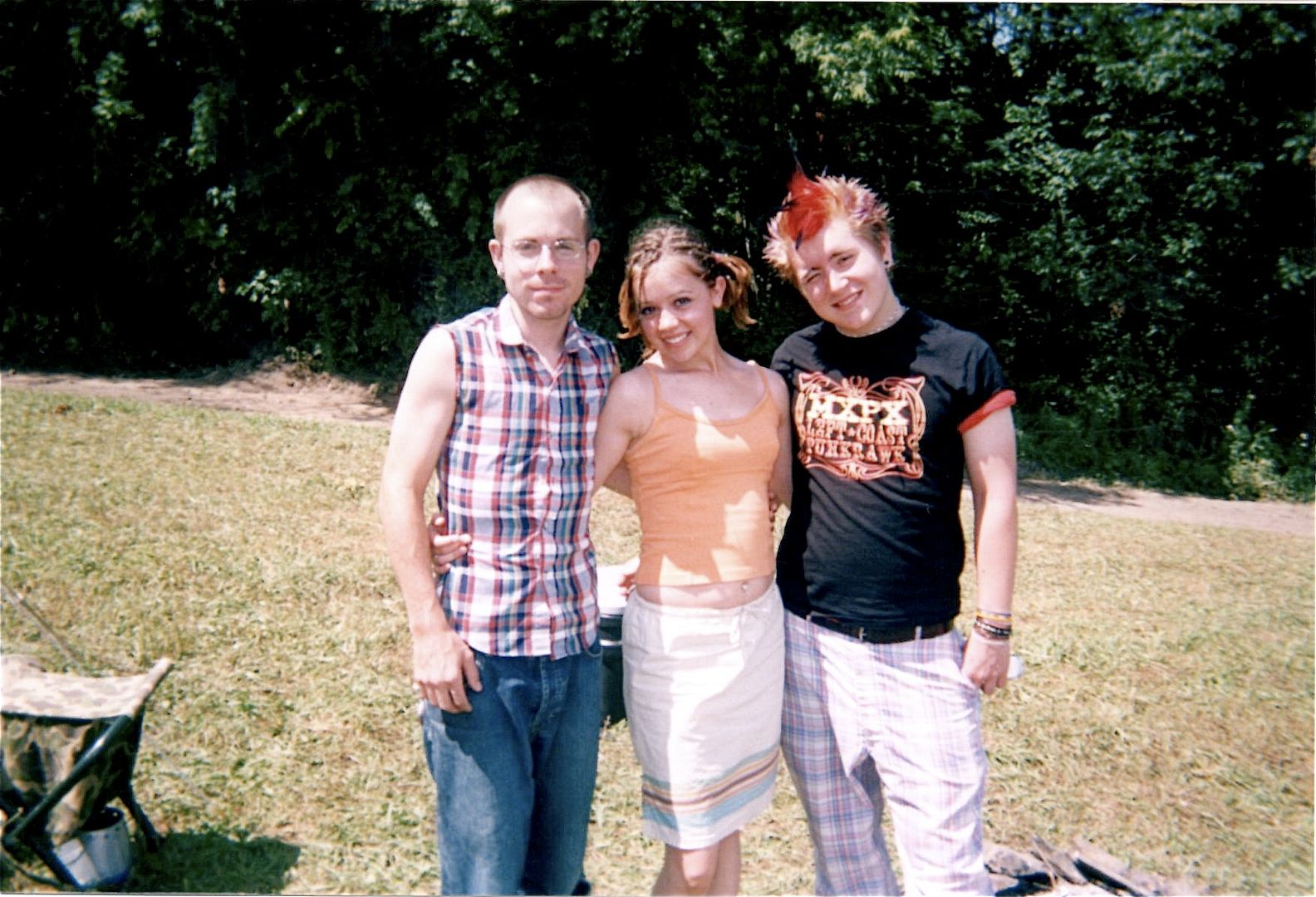 Throwback to Creation Fest days! And thrift store plaid pants, midriff spaghetti straps, dangly belly button rings, pigtails, band t-shirts, and MATT'S MOHAWK in its baby days.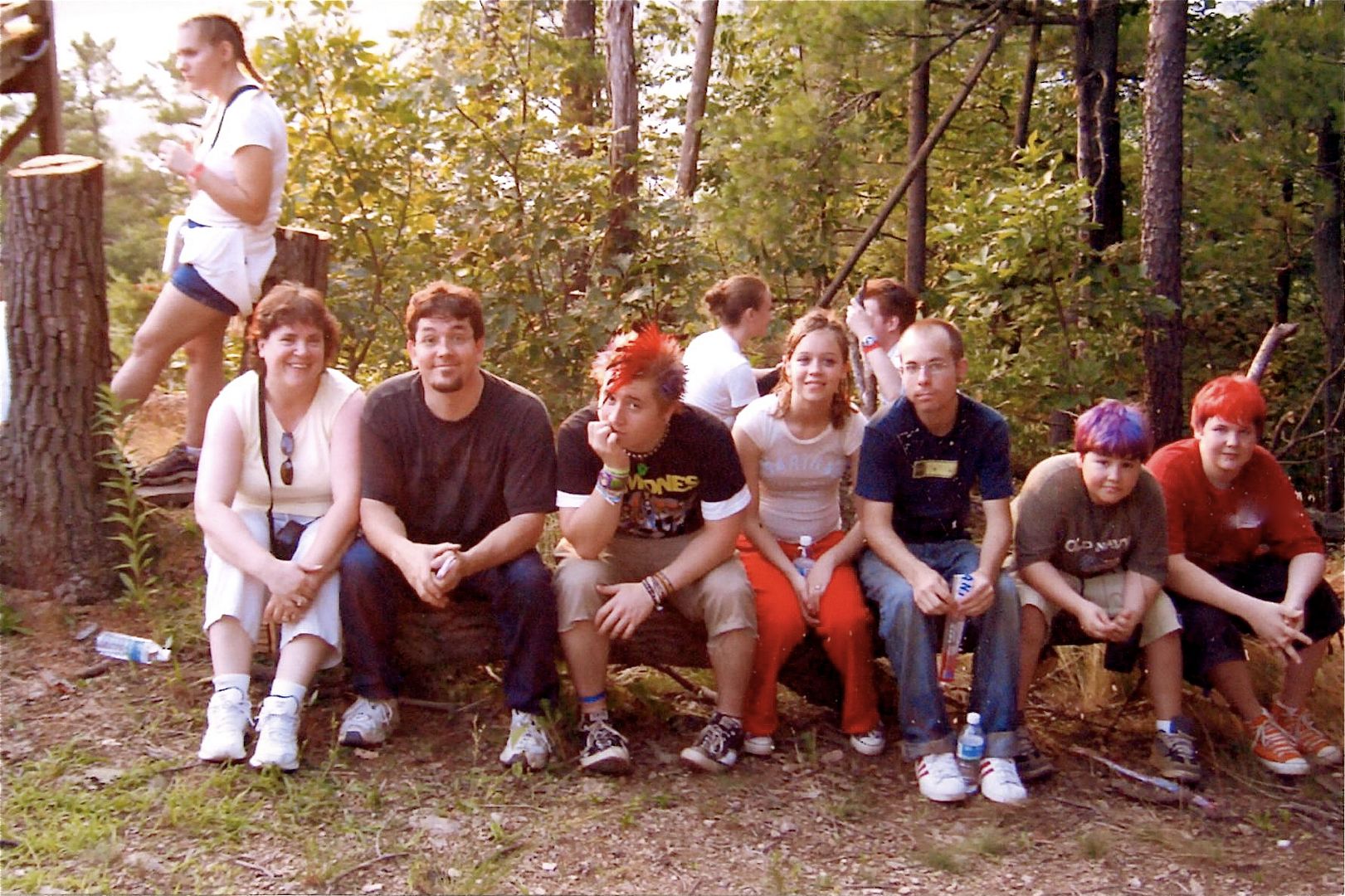 Throwback to J&Tay on the far right and their Best-of-Pals days. I miss those kids together!
2004

Jamie, me, and Jessie. Keeping it classy. Jamie is wearing a Jr. Asparagus t-shirt ~ throwback to Veggie Tales!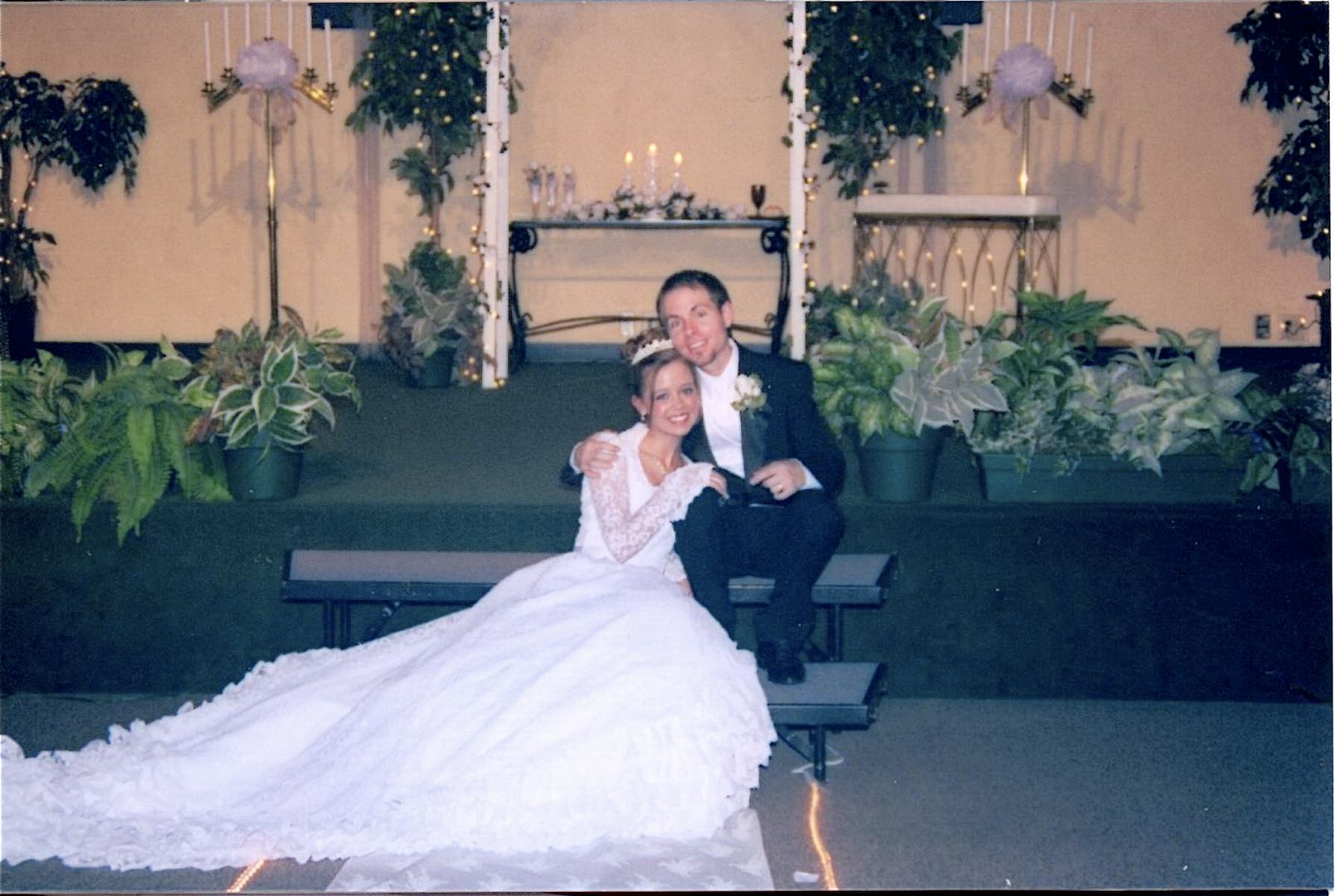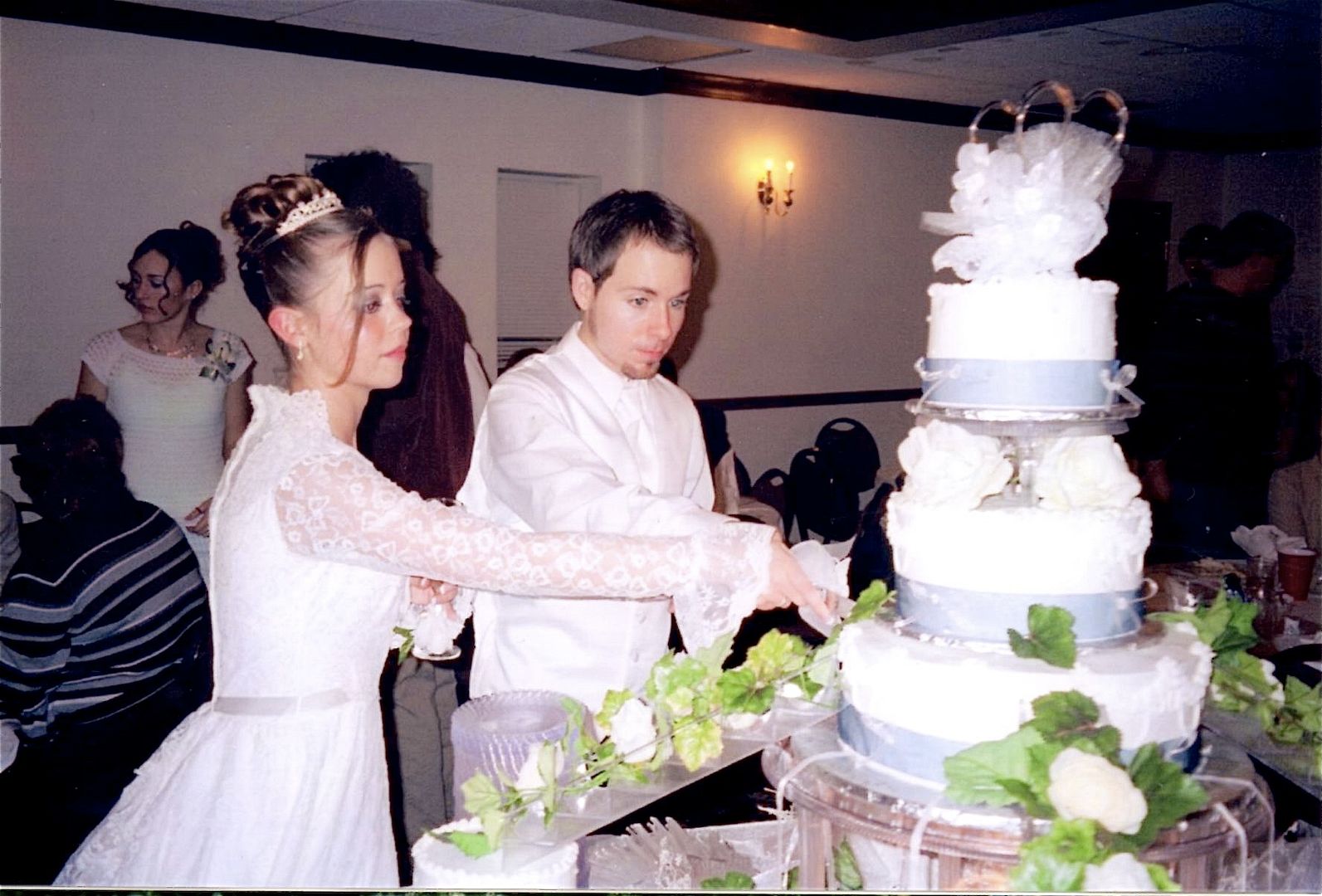 The year I wore my mother's wedding dress to marry Ben! It was a very happy day and I enjoy remembering it.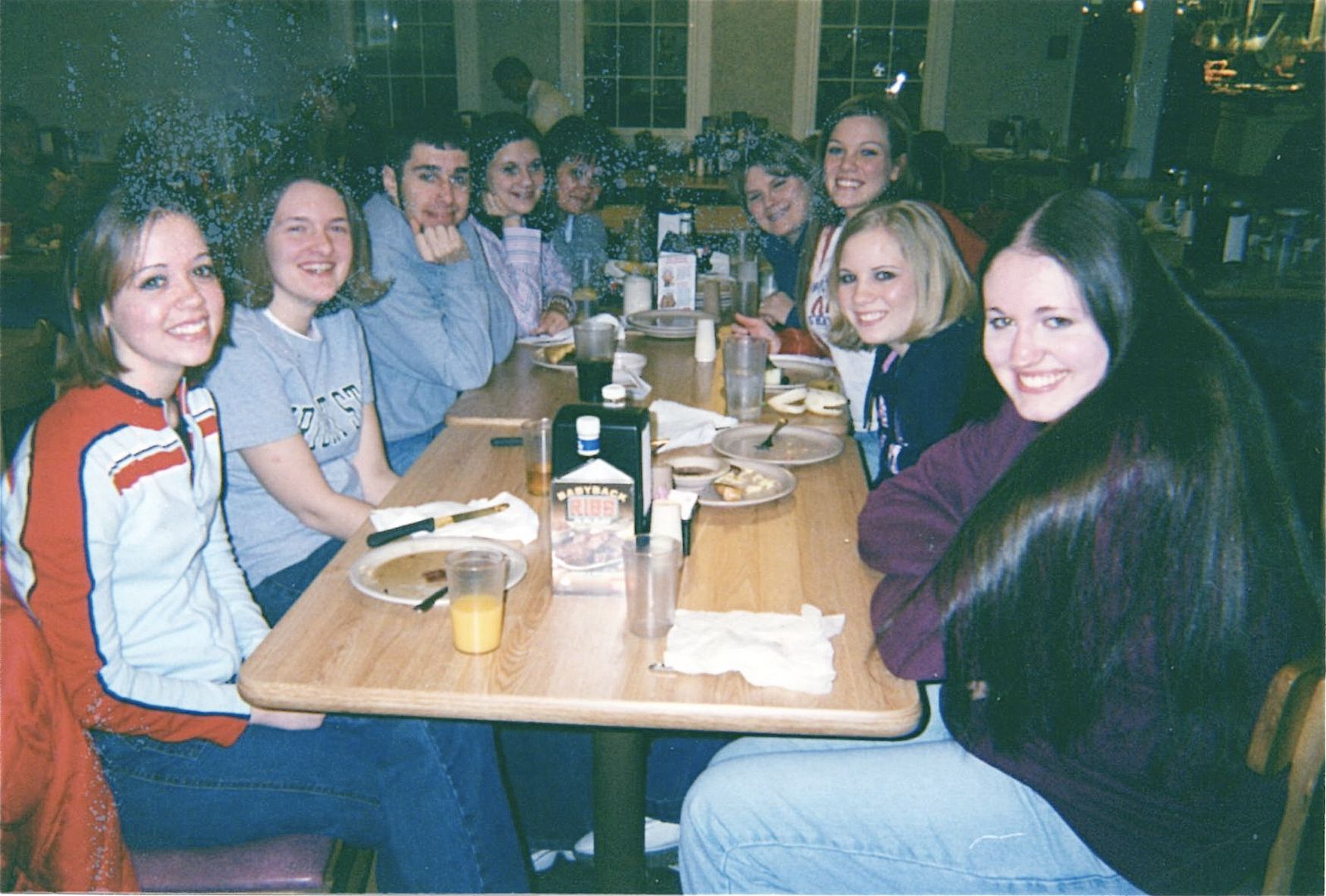 Left: Me, Ash, Ryan, Mer, Pammy; Right: Les, Jessie, Jamie, Harriet.
breakfast with the bride's maids.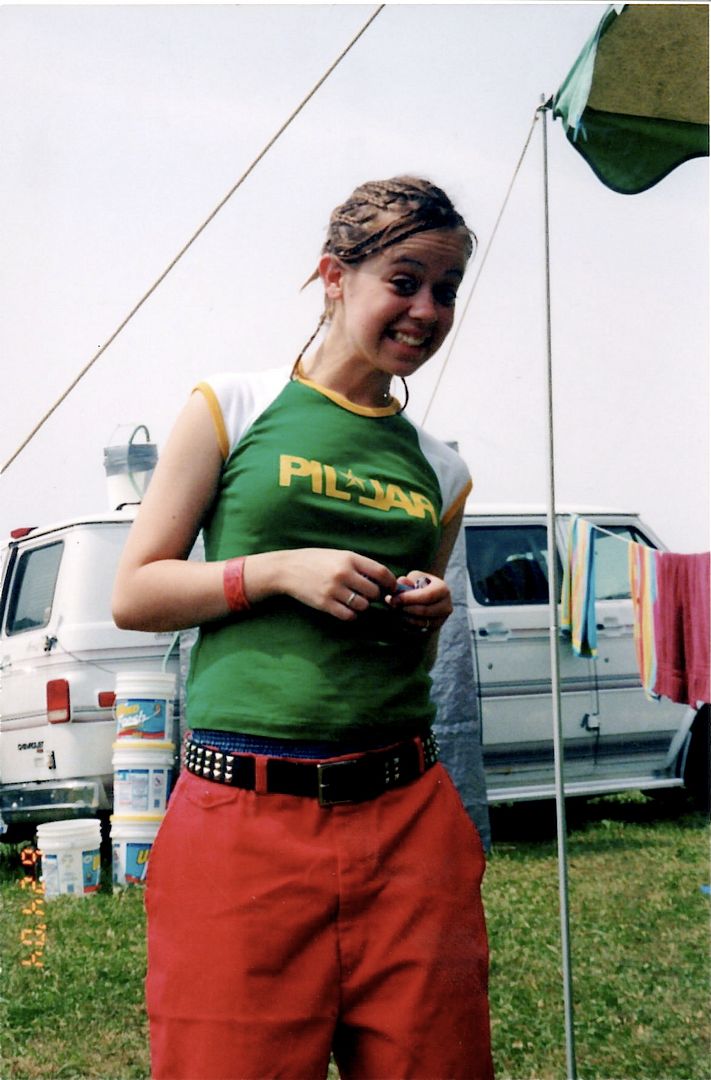 Throwback to the Alternative Christian scene with babydoll band tees, studded belts, and dickies.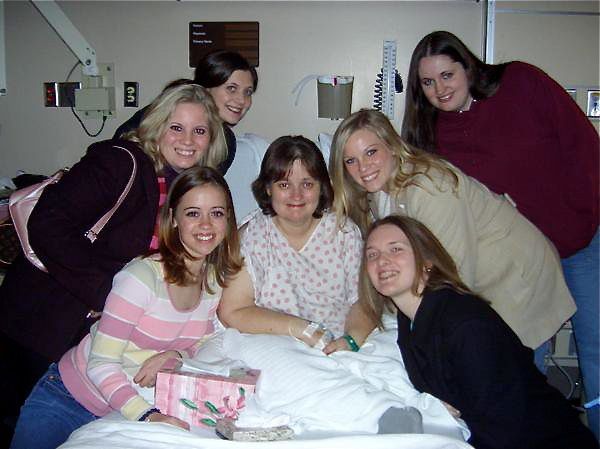 This was the year Pammy was diagnosed with Stage 4 Sarcoma and began an intense fight for her life. The girls and I stopped by the hospital to pamper her with a pedicure.
(Mer, James, Me, Pam, Ash, Jessie, and Harriet)
2005

This was our last family-friend outing before Dave died.
It was the cookout for which we forgot spoons, so we got creative with plastic cups!
(Tony, Pam, Me, Dad, J, Matt, Les, Dave, Tay)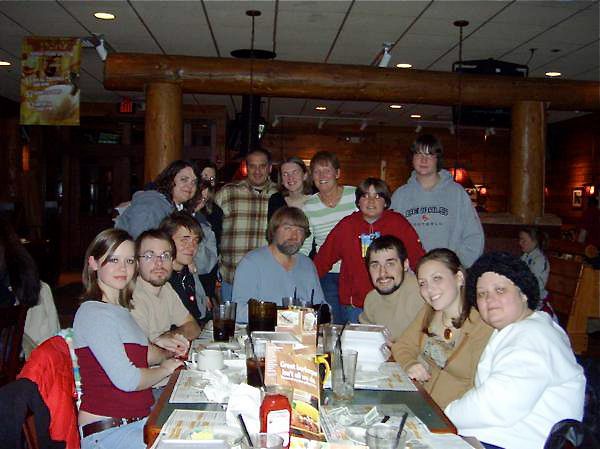 Out for Tony's birthday!
(Me, Ben, Matt, Mom, Les, Mer, Ash's boyfriend, Ash, Tony, Ginny, J, Tay, Ryan, Ryan's girlfriend, Pammy)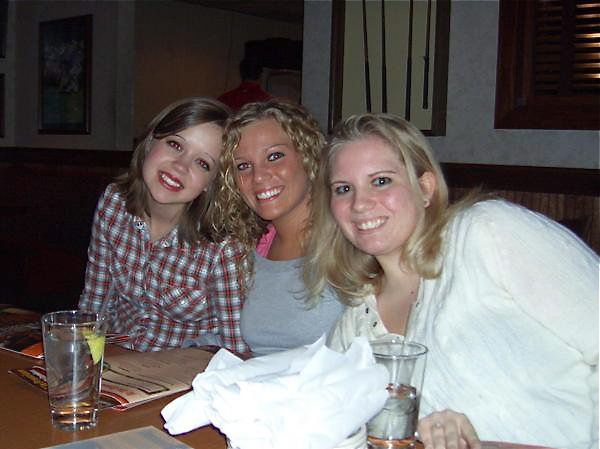 Me 'n Momma <3
Categories: Ciao Bella Vita : Daily Journal - Tag: ash, ben, dad, dave, dillons, harriet, jacob, jamie, jessie, les, matt, memories, mer, mom, osu buckeyes, pam, reese, ryan, tay, tony