Big Kid of the School
August 27, 2016
My Third Grader!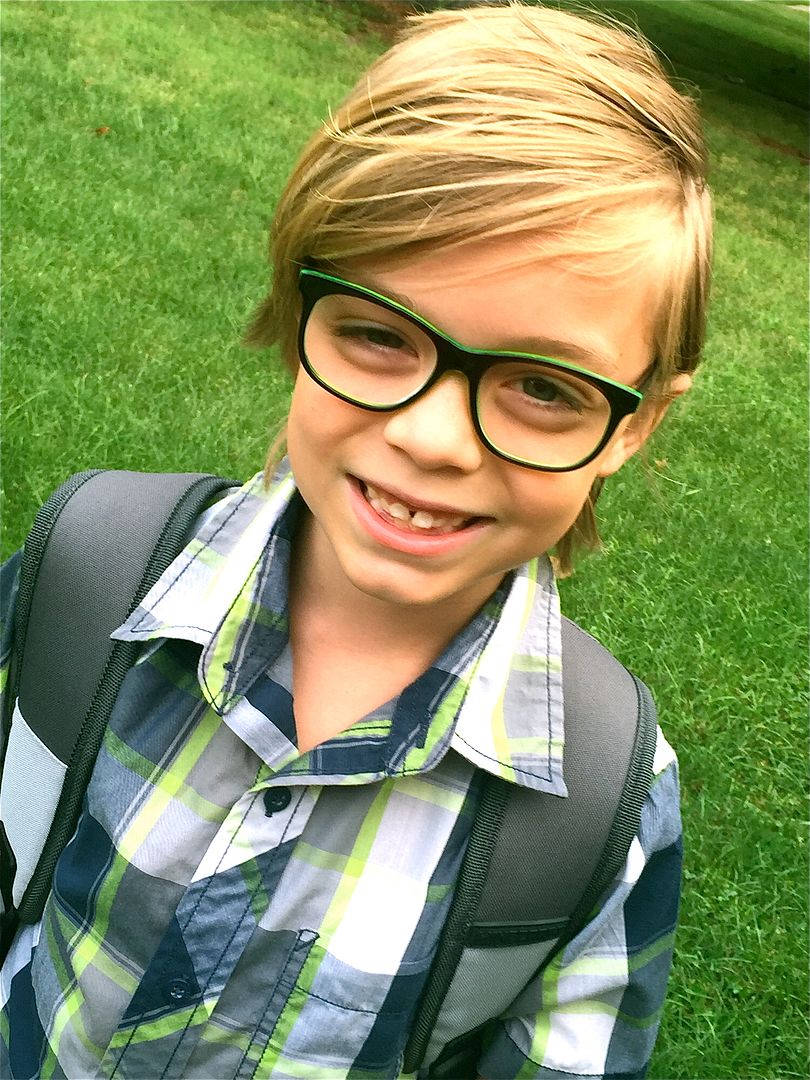 I walked Adry into school on the first day of third grade and we found his classroom together. He walked right on in without me, but I realized I was still holding his water bottle so I stepped in to hand it to him. He barely acknowledged my presence as he took the water bottle and searched for the desk with his name tag on it. I realized I was the only parent in the classroom so I sheepishly tiptoed back out! (Teehee, no I wasn't hoping for an excuse to stick around all day, of course not!)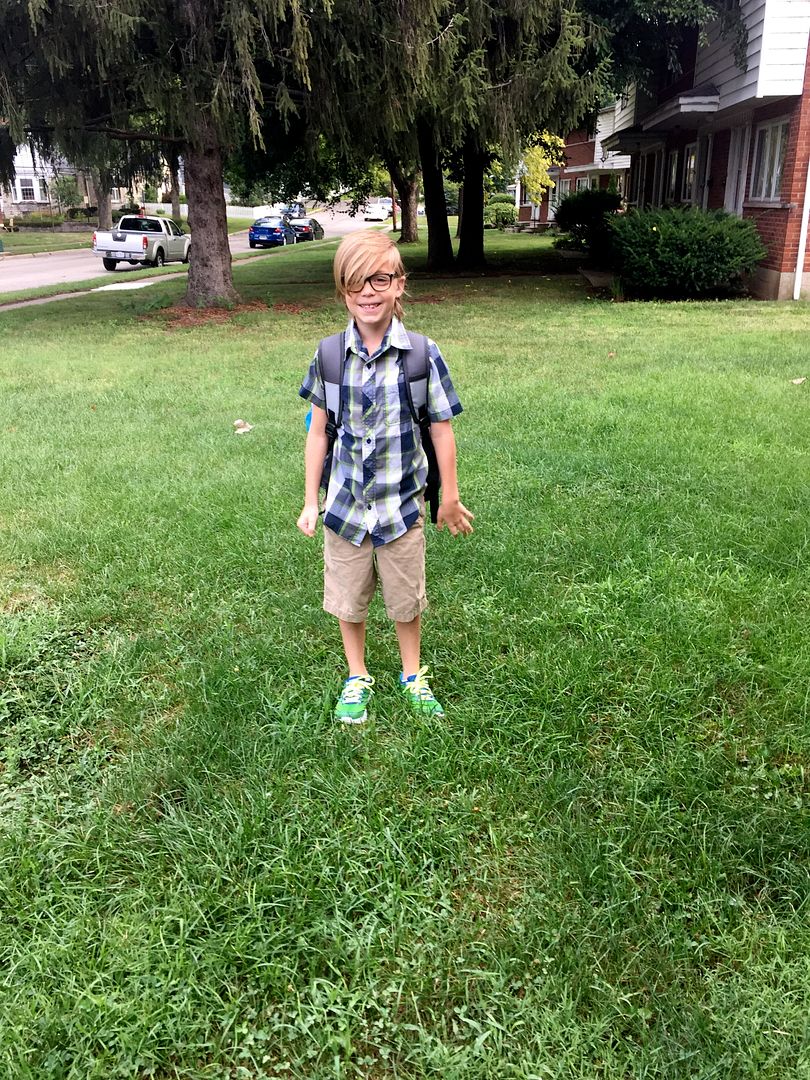 I couldn't help but think about his first day of kindergarten when I walked him in the classroom, along with all the other kindergarten parents, and helped him get settled at his school desk. I was relieved that he was okay when I left that day. I didn't cry! I was glad he was excited and ready for kindergarten- I thought that'd make things easier on him.
But on the first day of third grade, I cried. I wanted to hug him a little tighter, hold onto him a little longer, and say 'goodbye, have a great day' one or two or ten more times. I'd have even been okay if he'd just looked back at me one time for an assuring nod or smile! But he didn't need any of that.
He's the big kid of the school this year. His building only goes through third grade. This was our last first day of elementary school before he's off to the intermediate school next year. He's confident as hell; he doesn't need me to hold his hand, and that's totally okay. I'm starting to need it more than he does. He's my best buddy and I believe we are now experiencing the best childhood years together. It's these years I want to hang onto and never let go. It's these years that are passing way too quickly, and I know I'm going to miss them so much when they're gone– The muddy shoes, milk mustaches, Ninja Turtle underoos, gaming, Youtube, sword fights with imaginary foes, new pals on the playground, sister cuddles, pure hatred of teeth-brushing, picky eating, and even the attitude fit for a 14-year-old– I'll miss it all, every second.
..Dang. THIRD grade. Half way to middle school.

Dear Adry,
On Back to School Night your teacher told me how sweet you are and how well you are doing. She said she uses you as an example of good behavior for the class to model. I'm proud of you! When did you grow up and where was I when it happened!? I'm looking forward to all the new things you learn this year, and all your new ideas and interests and passions that third grade inspires. I will fully support each and every one, you can count on me :-). Last year you aspired to be a Youtube gaming personality, and I was onboard! The year before that you were on your way to being a rock star in a heavy metal band (until you discovered how much drama imaginary band mates can be and you fired all of them for having attitudes). I'm excited to find out how third grade influences and shapes your dreams. I love you so much. You are such a gift to me. Happy Third Grade!
Love, Mommy
Categories: Ciao Bella Vita : Daily Journal - Tag: adry, grandview schools, motherhood, public school