Mom is Fifty-Something!
March 18, 2017
I can't keep track of my parents' ages anymore. Mostly because I can't keep track of my own age. I'm still in my early thirties, that's all I need to know. I spent a solid two weeks mentioning to people that I was 33. As it turns out, I'm still 32. Huh. So, how old is my mom now? 53? 54? 55? Fifty-something is adequate, right?
I organized an outing for Mom's birthday. We took a wine glass decorating class at Wagon Wheel Wines in Canal Winchester (recommended to me by one of my co-workers). The wine was delicious AND I didn't even really mind how my glass turned out! Usually when I attempt something crafty I am horrified by my finished product and I'm tempted to give my two-year-old all the credit. But THIS time- not to brag- but it could easily pass as fifth grade art work.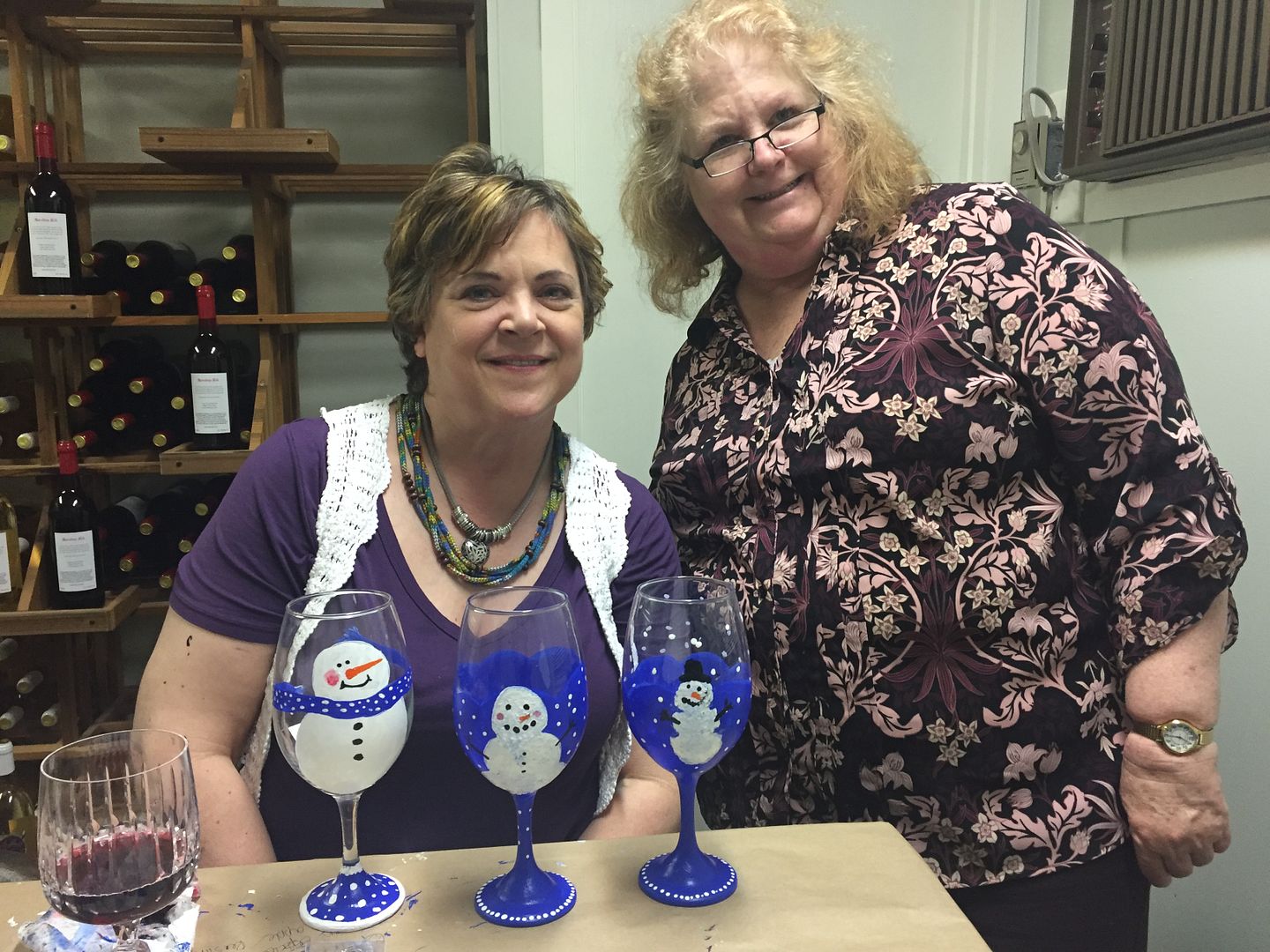 Mom and Sandie, whom I love and am consistently thankful for. Thanks for making the drive yet again from WV to celebrate Mom, Sandie!
(My fat snowman wineglass is on the left.)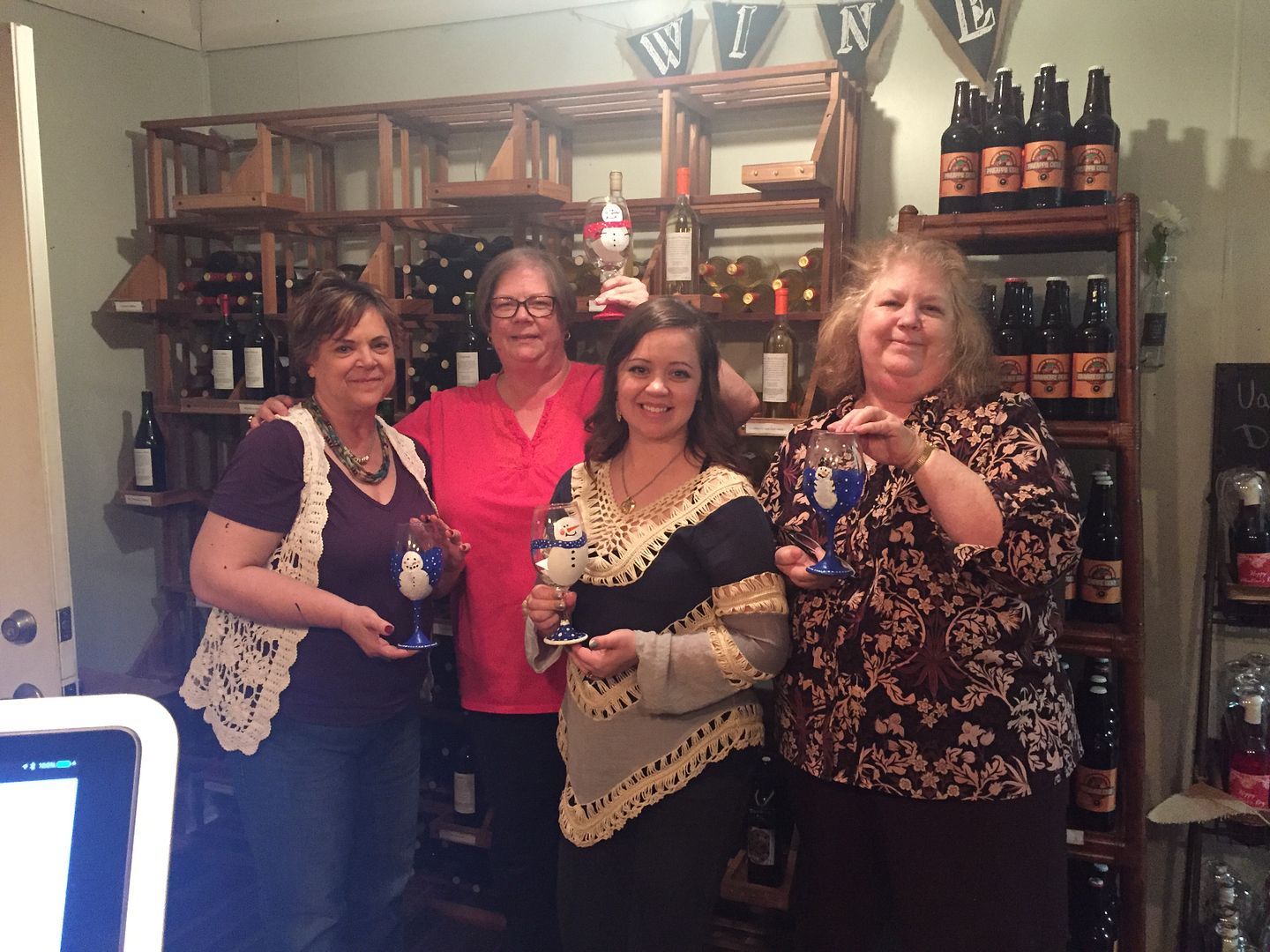 Mom's other friend, Missy joined us. She is a very sweet person and I'm glad to have met her!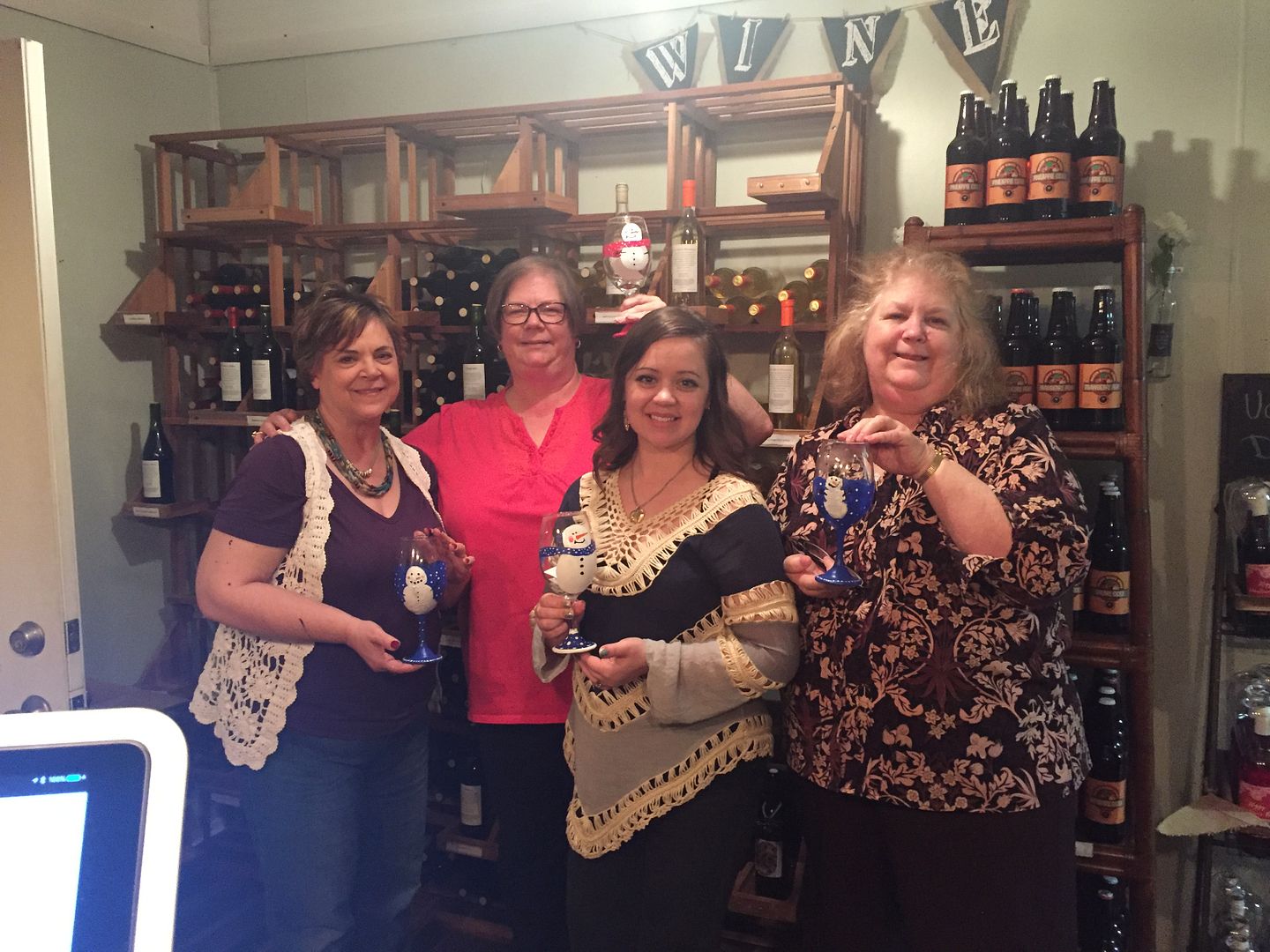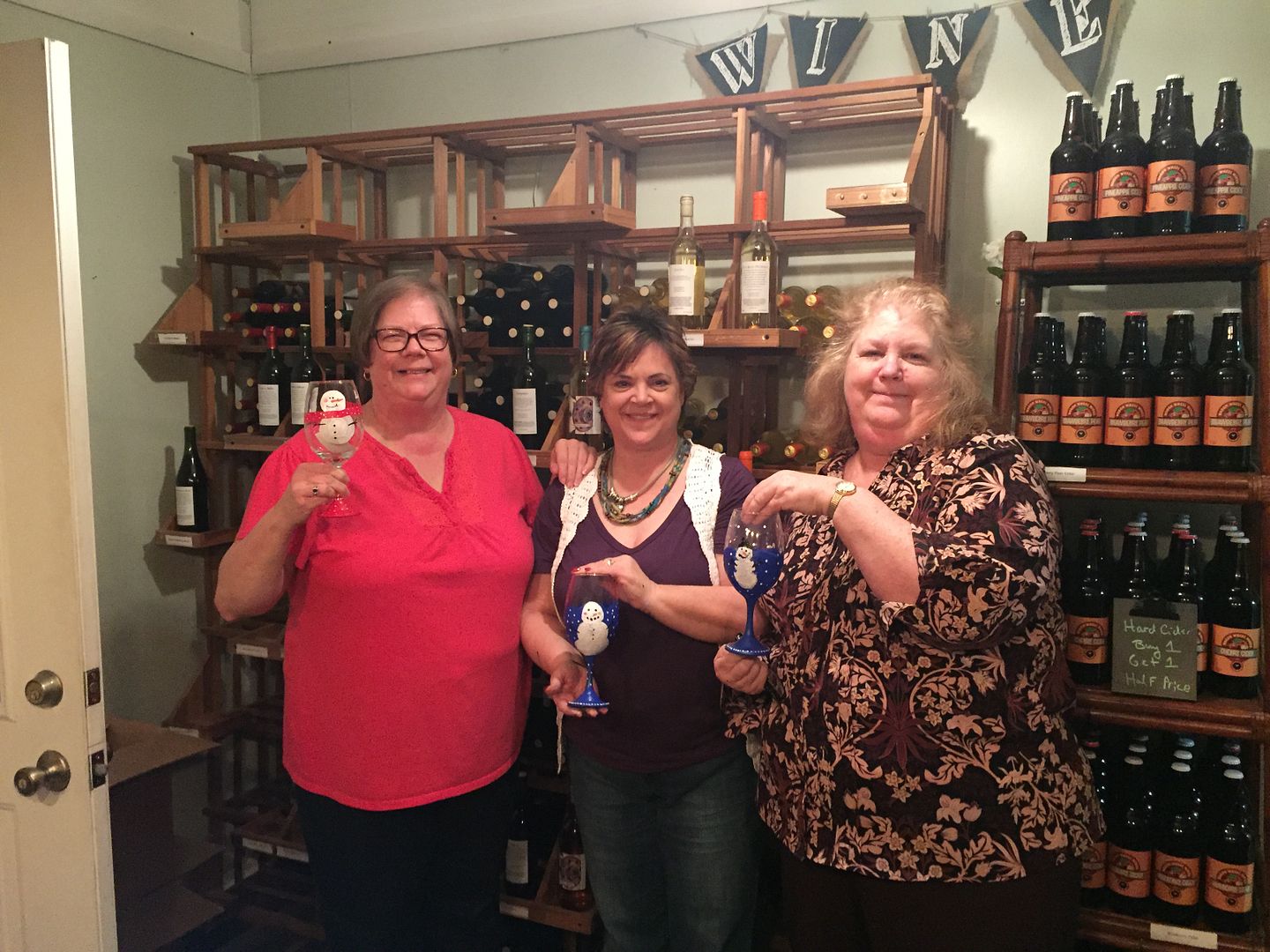 Mom and her gals
Love you, Mom!
Categories: Ciao Bella Vita : Daily Journal - Tag: missy, mom, sandie