Dillons' Cookout
June 17, 2009
Saturday Evening.
I had a GREAT time at a cookout and scavenger hunt that friends of ours (Ginny and Dave Dillon) planned. They had a delicious fajita and taco bar set up, corn hole of course, a creatively put-together scavenger hunt, and then ice cream sundaes in martini glasses around a little fire pit outside. I really did have an awesome time.
I'll just share a FEW pictures of the scavenger hunt.


Jacob and Becca. My brothers have the best girlfriends ever. Love them.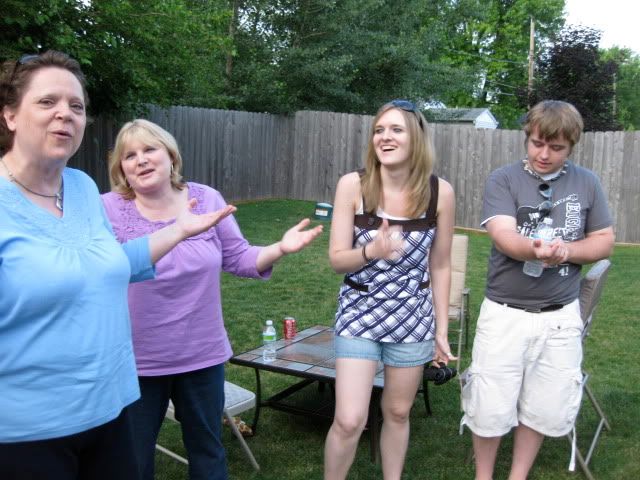 This was Team Victors. They were pumped.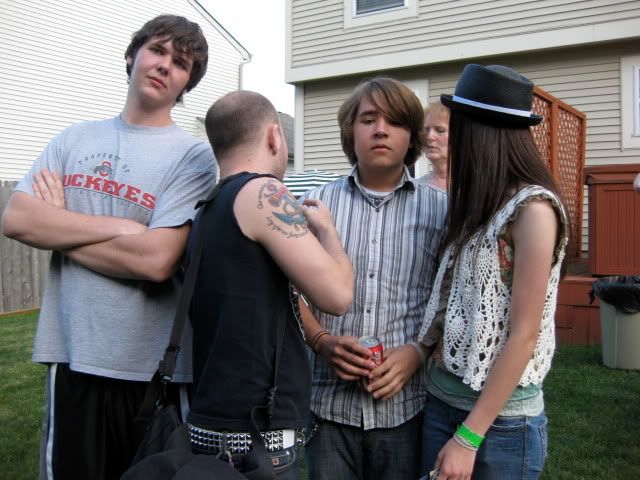 Team Napalm and Silly Putty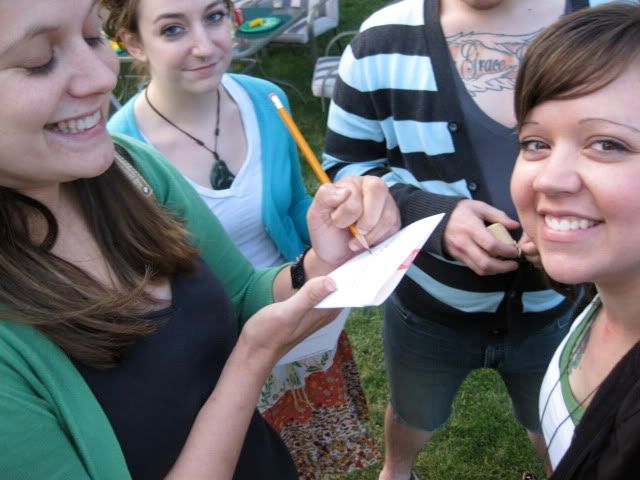 Team Awesome (my team!). We were SO awesome, in fact, that we finished half an hour before everyone else, and then realized that we overlooked the bonus points, and so we lost miserably.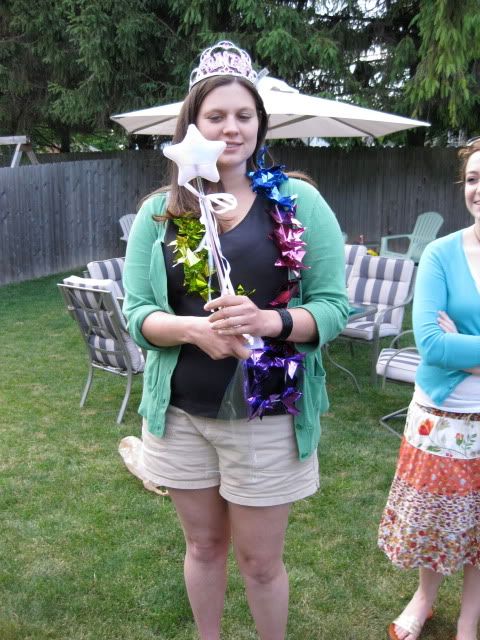 This is Mer in her Team Awesome captain's gear.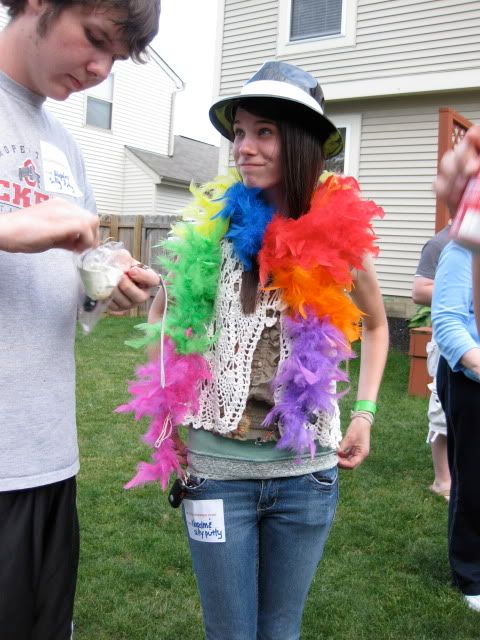 Becca was Team Napalm and Silly Putty's captain

Team captains
One item on the list: get a picture of the team doing O-H-I-O in front of the place where the dairy farmers come together: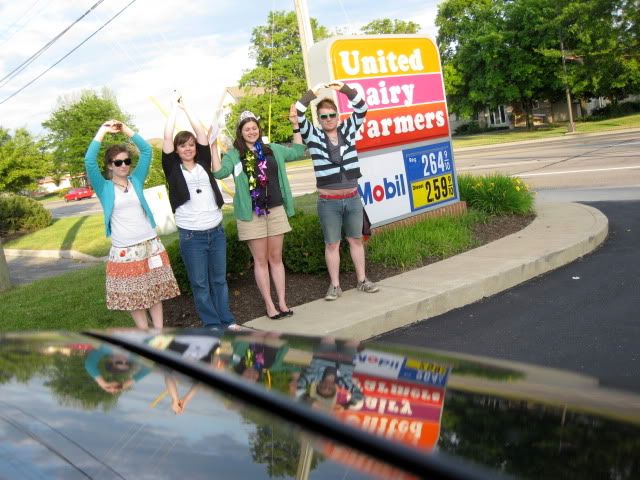 eeer, how about O-I-H-O? FAIL, haha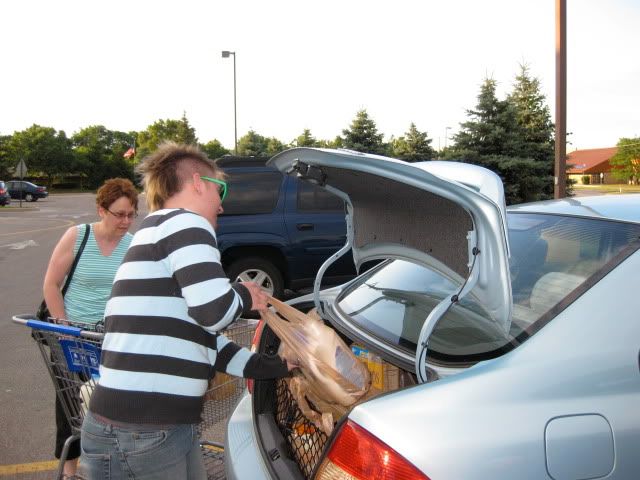 Matt had to help a customer load groceries into her car. She was weirded out, haha.
One item on our list was graffiti in a local washroom…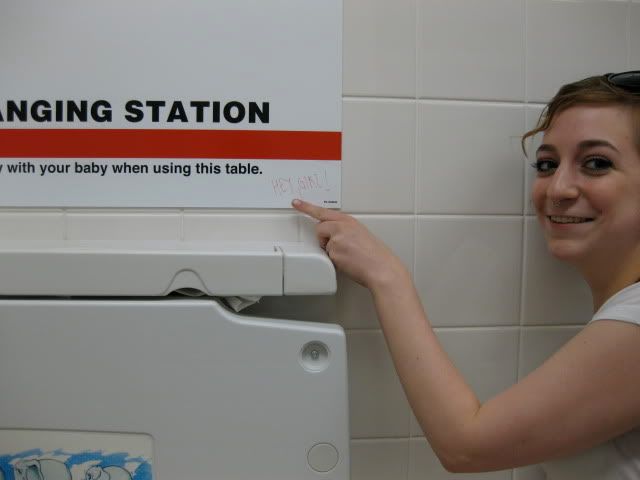 We made out OWN graffiti in the bathroom in the Hilliard Target. (I wonder if it's still there?)
OK, I think those were my favorites… Team Victors won, by the way. Wouldn't want to leave you in suspense. Ben's team had to bind Becca's hands, and blindfold her in front of some restaurant. Ben said a cop was there while he had to do it… the pictures were pretty funny, though.
Categories: Ciao Bella Vita : Daily Journal - Tag: alexz, ash, becca, ben, dillons, family, friends, jacob, les, mer, mom, tay