Quarter of a Century
January 5, 2010
Last year, when I turned 24, I moped around and was in denial for a few days until I made the fantastic decision to APPRECIATE and find the beauty in every age and stage of life. When I voiced my decision someone's response was, "Wow, that's lame," and so of course, but only for a minute, I retreated back to sulking and self-doubting and counting all the years that dragged me further away from my youth…
BUT, you know what, even if my decision IS lame, I EMBRACE THE LAME because it totally worked. Totally. Not only did I really enjoy celebrating a new year and a new age, I looked forward to it! I'm past my quarter life crises; I don't even think 30 will get me down, now. I'm excited to live my current life of being a young mother and wife, I'm excited to raise my children, I'm excited to watch my children have children… life will be good all the way through because every stage and experience is beautiful.
For my birthday I requested, from The Food Woman, wet burritos. And no bake cookies.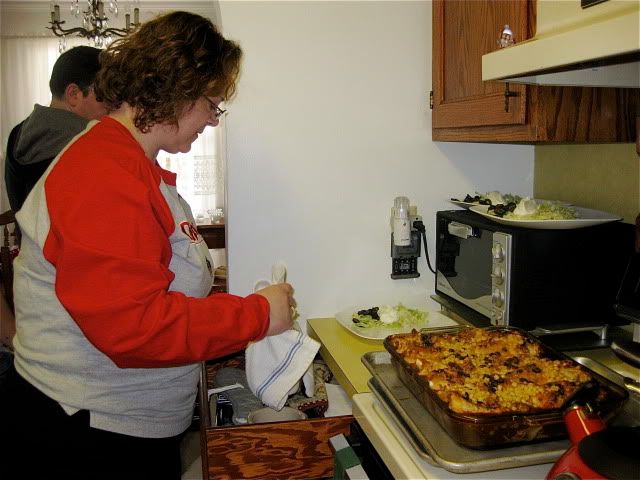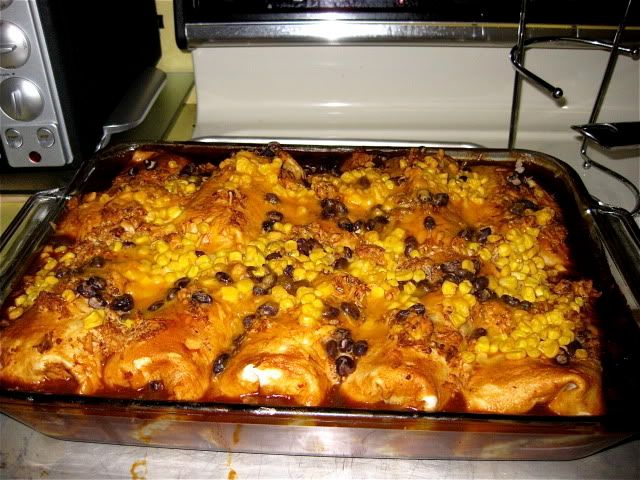 Wet burritos is an art perfected by The Food Woman. The ooey gooey cheesy yumminess, the rice, the corn, the beans, the sour cream, the chewy tortilla, the chicken. It is one of my favorite Food Woman meals.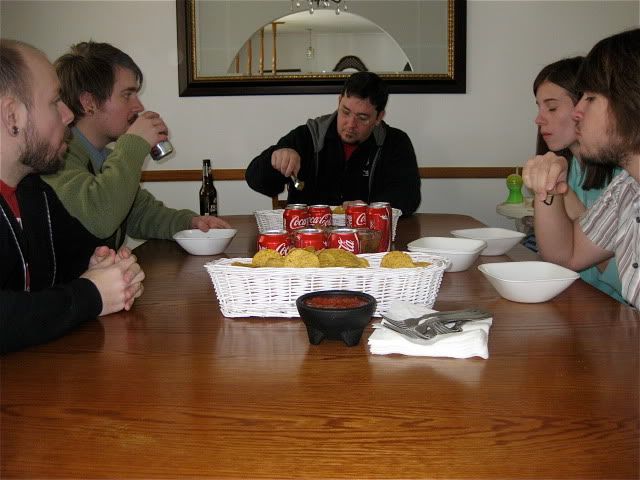 It was very strange because I sat at the head of the table. No one has sat there, except Ginny, for four years. It was our first Sunday meal without her.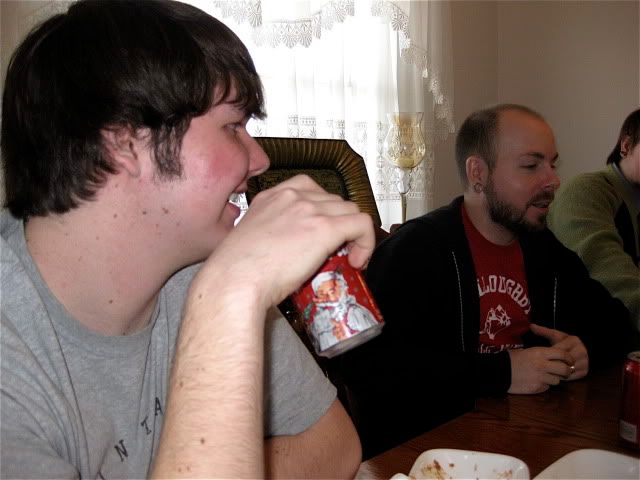 I had a Coke for the first time since before Thanksgiving. Glorious. The longer you go without Coke, the more amazing it is.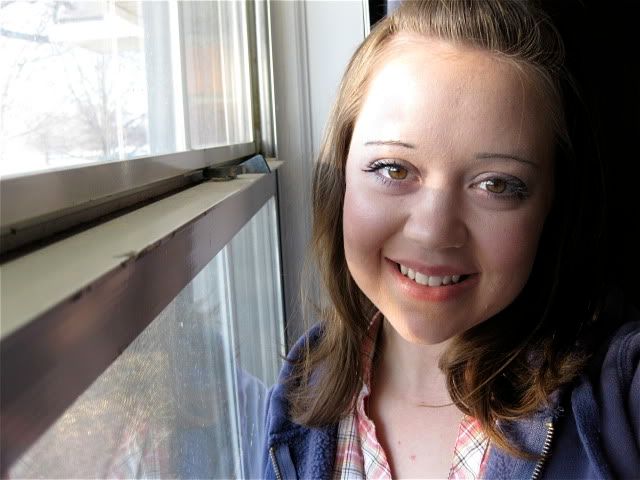 Jacob made fun of me for taking pictures of myself, but HELLO how many times do I turn a quarter of a century old? ONCE. And who else does photograph documentation? No one but me. And so who else is supposed to take pictures of me on the day I turn a quarter of a century old? JUST ME.

I just requested that Ben take care of Adry all day for me for my birthday. No diaper changes, no meal clean-ups, nothin'. Ben did it all. Also glorious.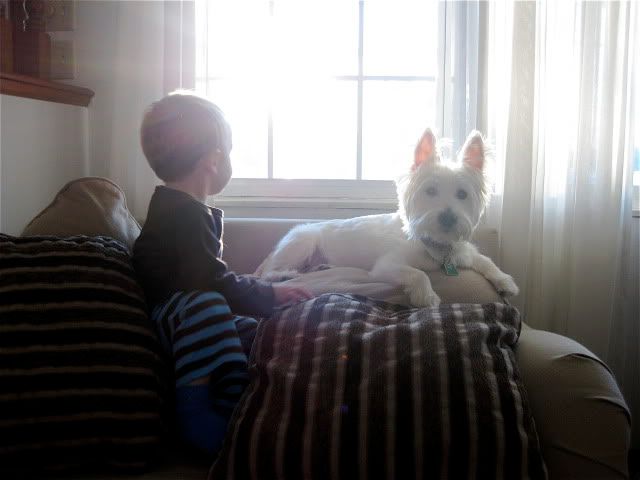 That evening a group of us went to the movies to see Avatar in imax 3D. (Mom, Dad, Jacob, Rebecca, Matt, Alexz, Hutch, Jeremy, Tay, Ryan, Ben, and I… which was also strange because we hadn't been able to ALL go out together at the same time for four years because someone had to be home with Ginny at all times.) Anyway, I LOVED IT! I had been very skeptical, but it blew my mind. I loved the graphics, I loved the world, I loved the animals, I loved the story, I loved the characters. Seriously, you NEED to go see it while it's at the theaters in 3D, and I do recommend seeing it in imax. It is a MUST DO.
Anyway, after the movie I had a nice time visiting with Matt, Alexz, and Hutch back at my apartment. I had not seen Hutch nor Alexz for several days due to the holidays, visiting family, and trips to Disney, so it was nice to just sit and talk… and eat tortilla chips and cheese… AND get Christmas gifts… AND goodies from Disney. Thanks, girls 🙂
Categories: Ciao Bella Vita : Daily Journal - Tag: adry, alexz, becca, ben, dad, family, friends, hutch, jacob, matt, mom, my birthday, reese, self portraits, tay