NEW YEAR'S EVE 2009
January 4, 2010
Happy 2010!
Happy 27th Anniversary Mom and Dad!
Happy 5th Anniversary to Me and Ben!


I am wearing my zipper necklace that cousin Sammie got me for Christmas.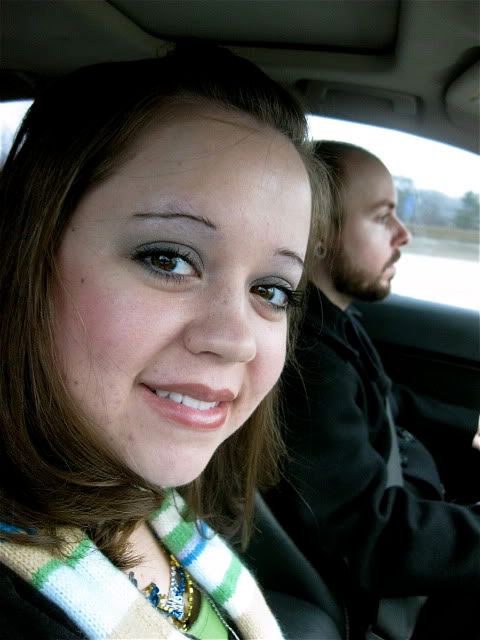 on our way to my parents' house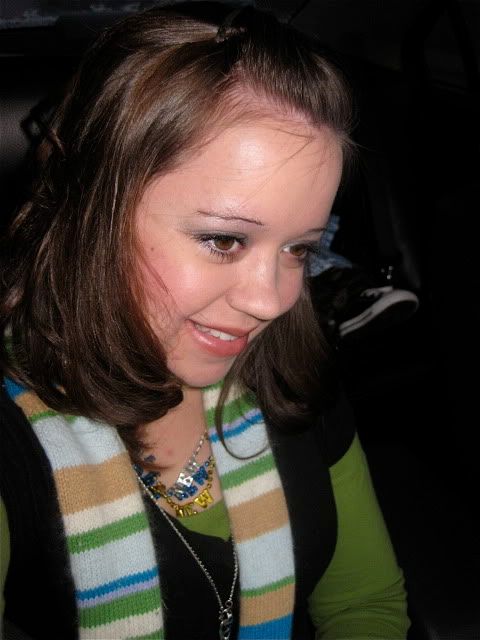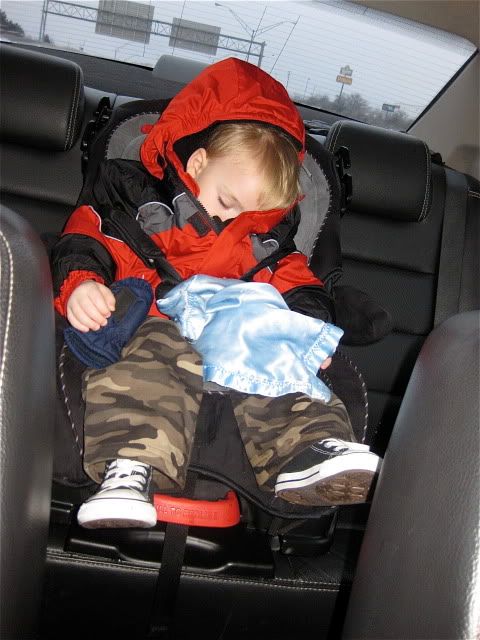 all bundled up and PASSED OUT!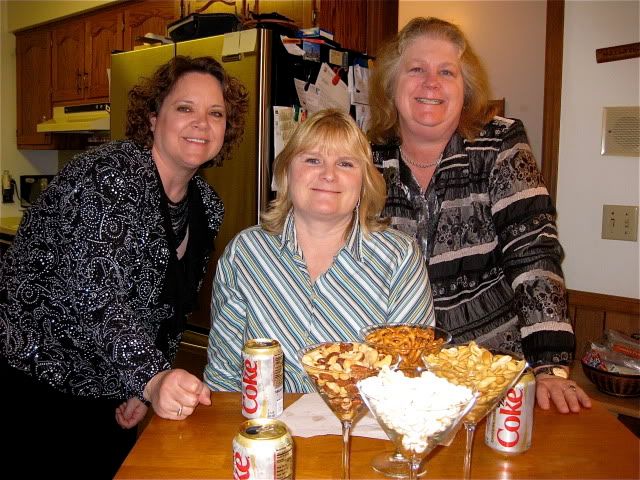 Mom, Les, Sandie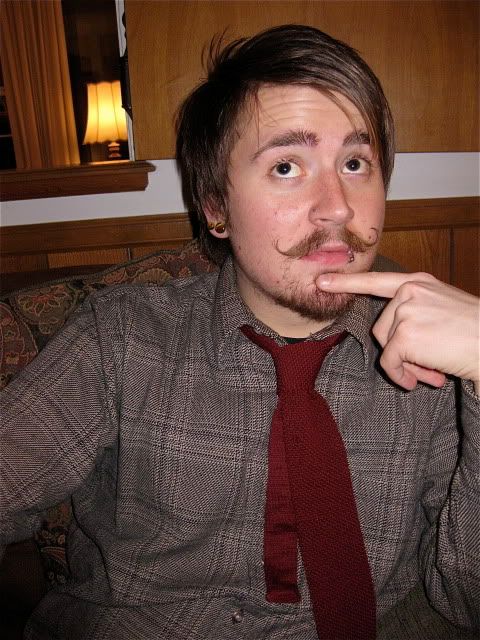 Matt and his awesome mustache

I wanted to get Matt's whole outfit in the picture because I thought he looked nice… he is about to kick someone in the head.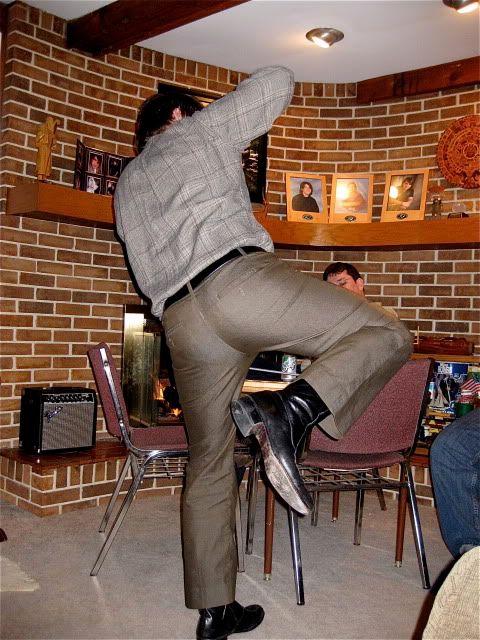 yep. Kicking someone in the head.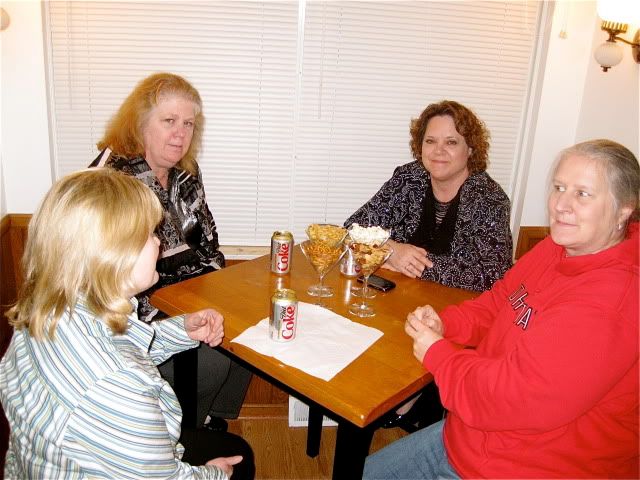 Les, Sandie, Mom, Maurine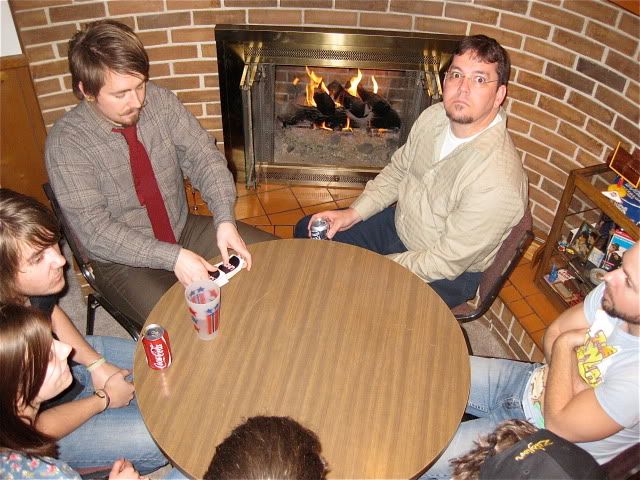 Playing Uno. My family is currently obsessed with that game. Or at least Matt is.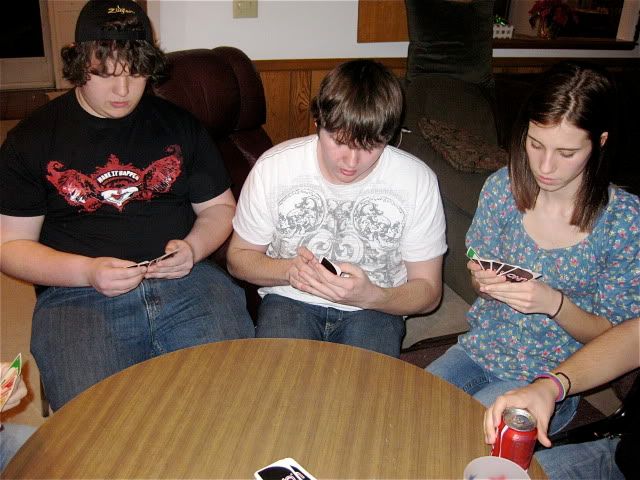 Jeremy, Tay, Becca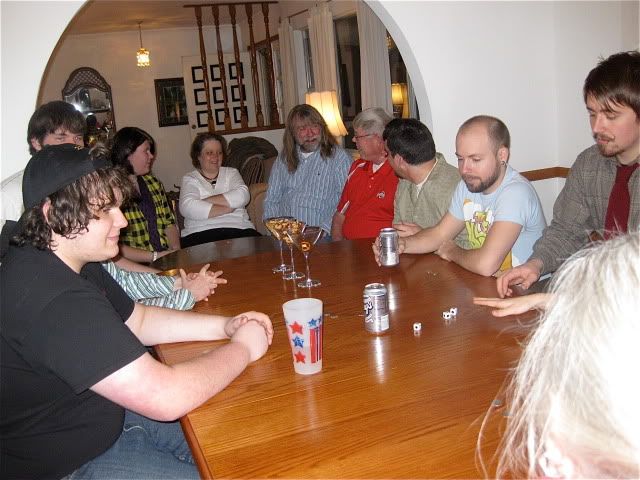 Before going out to eat we all gathered around the table for a game of Left Right Center. I won 7 or 8 dollars in quarters! WOOHOO! (Jeremy, Tay, Jennaka, Pammy, Tony, Norm, Dad, Ben, Matt) We also played Bunco.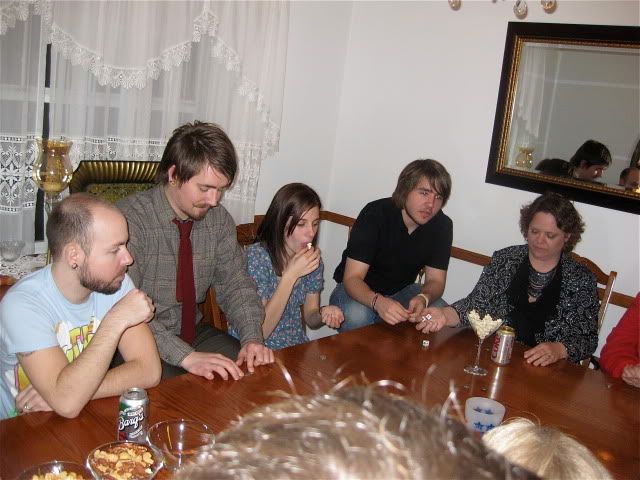 Ben, Matt, Becca, Jacob, Mom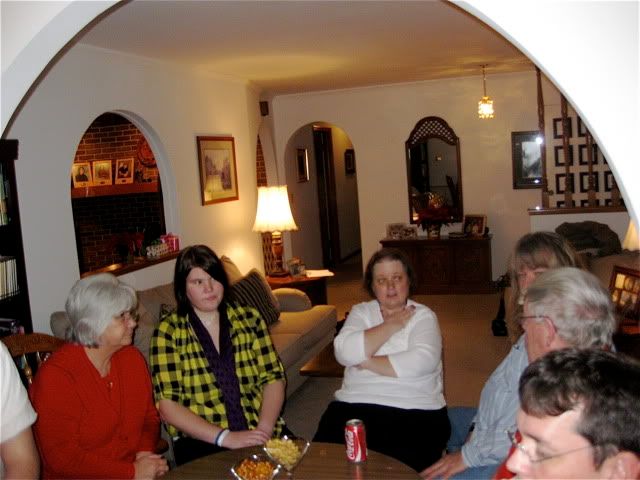 Matt took this one. I was trying to make sure I got a picture of everyone at the table. (Patty, Jennaka, Pammy, Tony, Norm, Dad)

Me, Jeremy, Les, Tay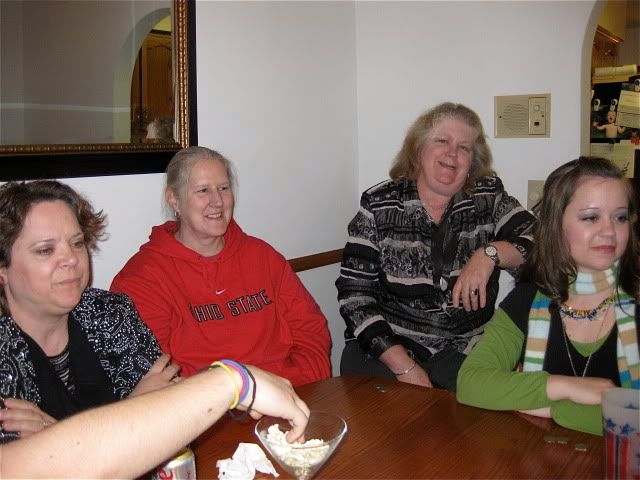 Matt is still trying to make sure we got a picture of everyone there! (Mom, Maurine, Sandie, Me)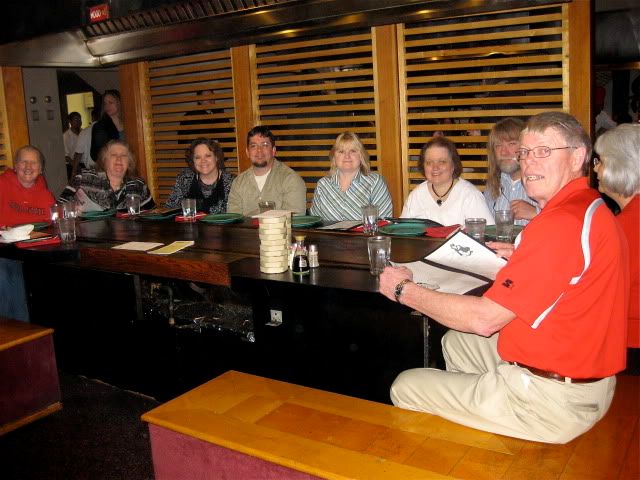 After games we once again went to the Japanese Steakhouse to bring in the New Year. It was fun! AND MORE IMPORTANTLY, YUMMY!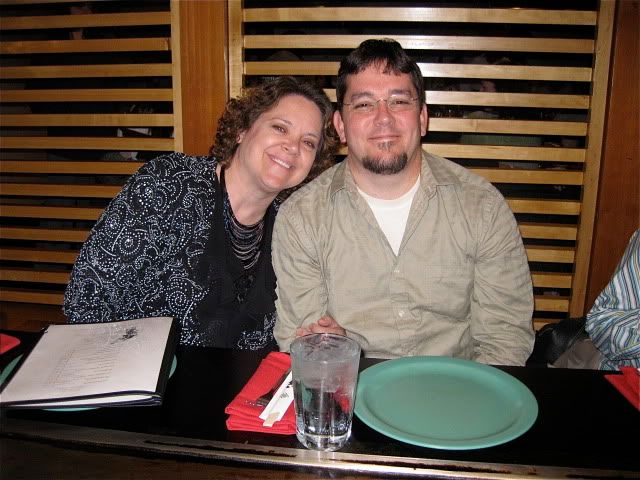 The anniversary couple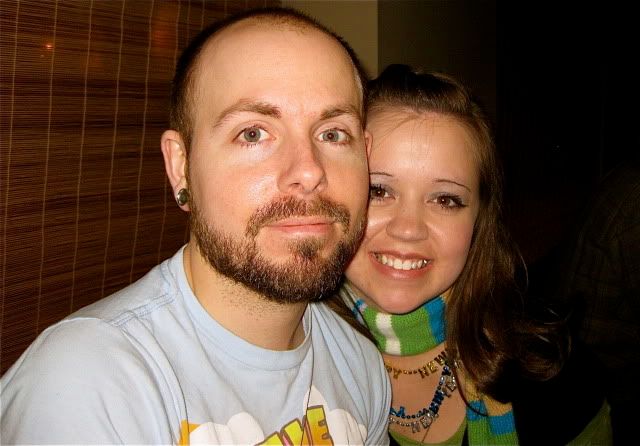 The other anniversary couple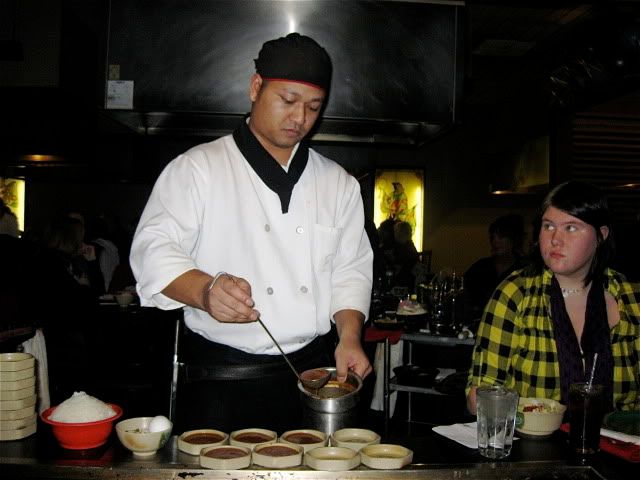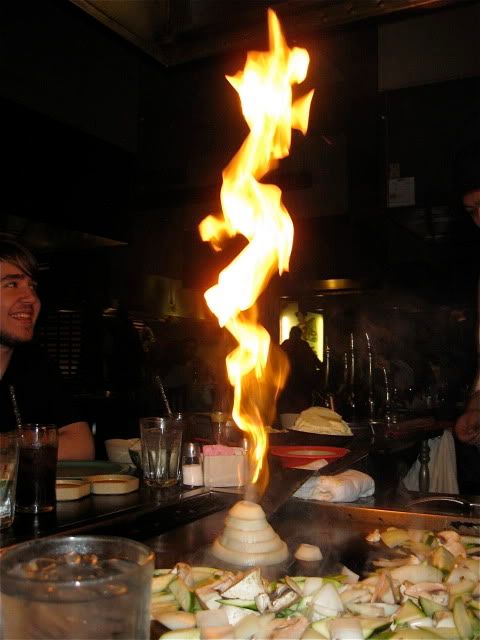 Onions! MMM!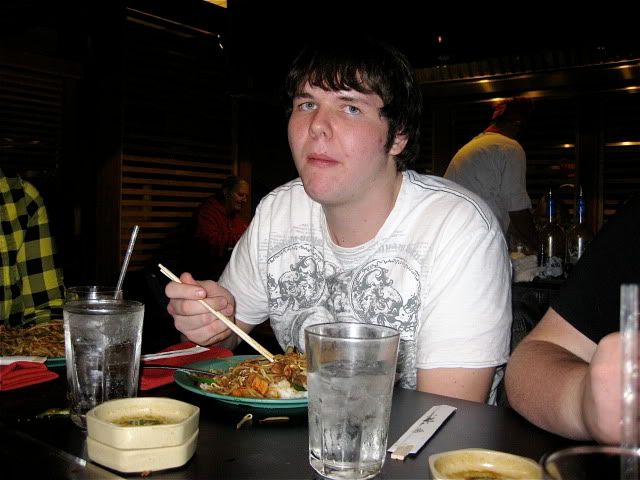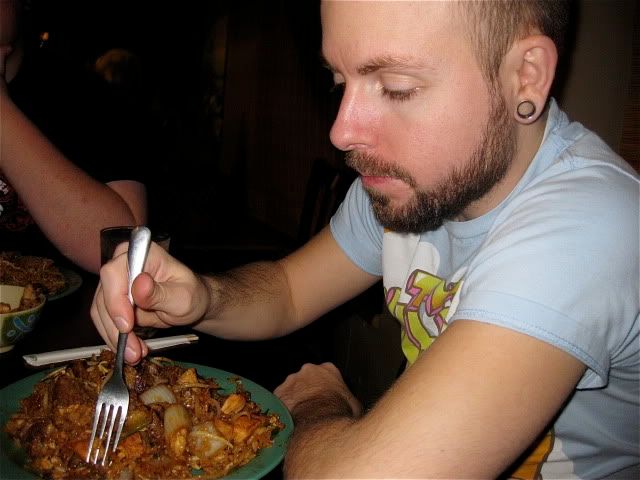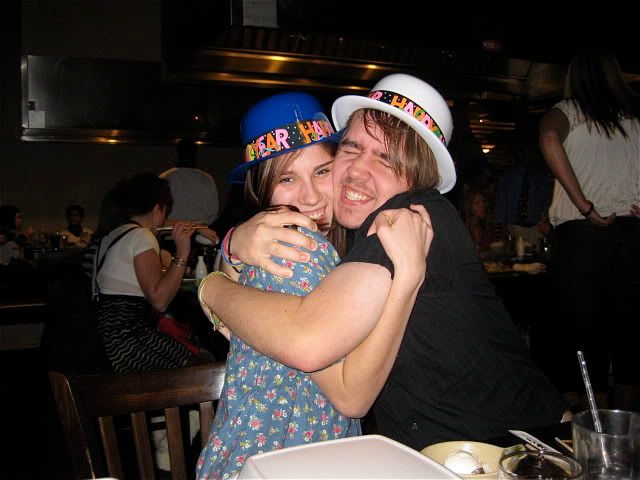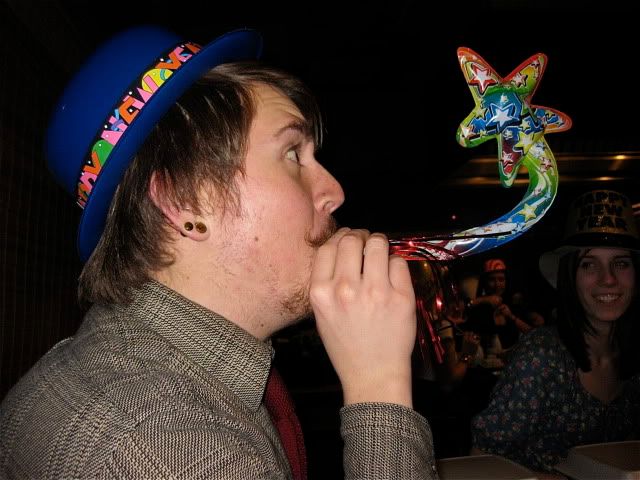 You can take a stab at the kinds of thoughts going through Matt's head about his noise-maker.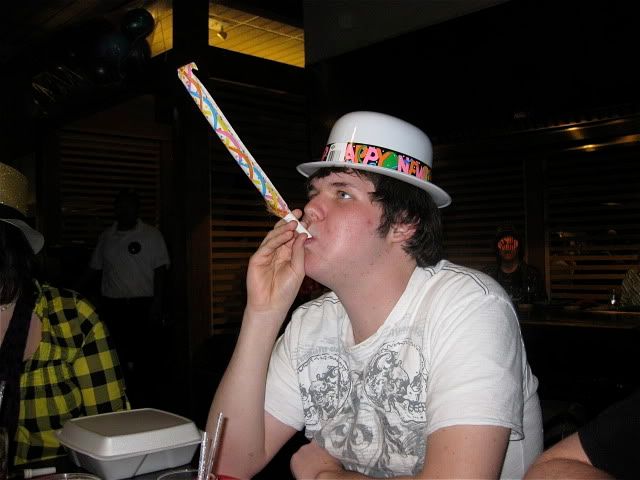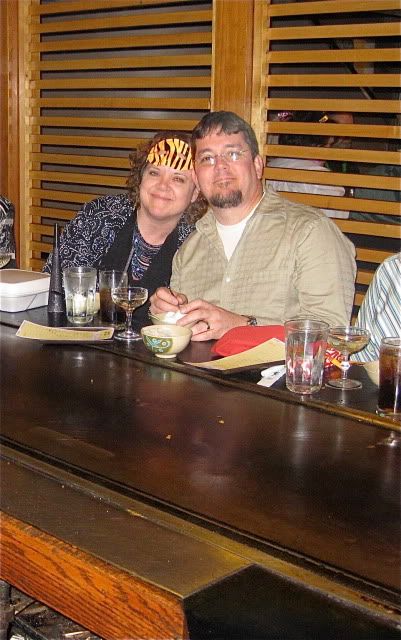 Pammy, Ryan came!, Tony, Patty, Norm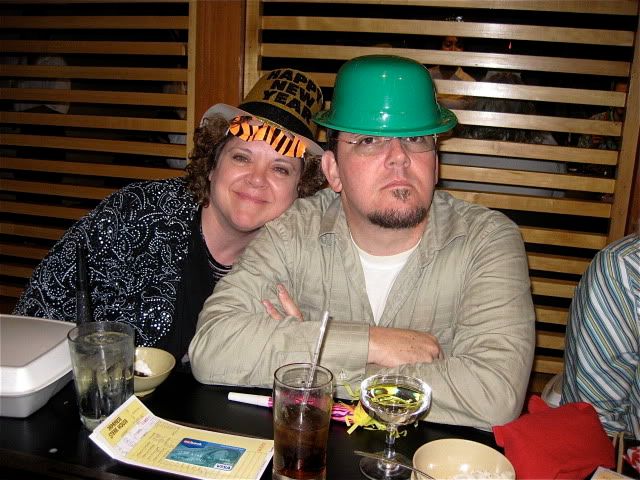 with their New Year hats on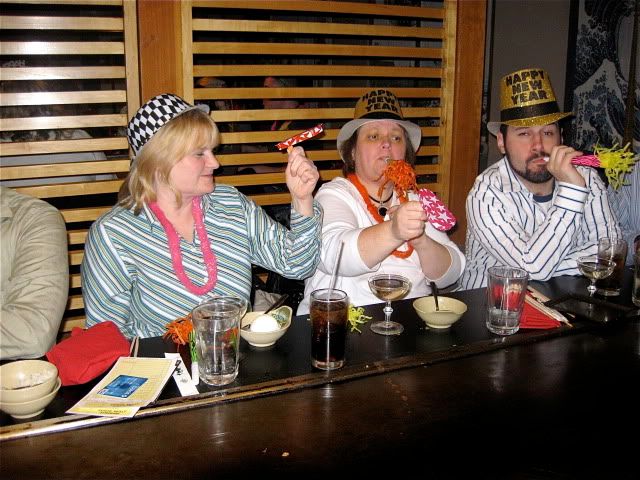 Makin' NOOOISE! That place got loud. Pammy and Ryan look like they are on a very serious mission to fill the last minutes of 2009 with as much noise as possible.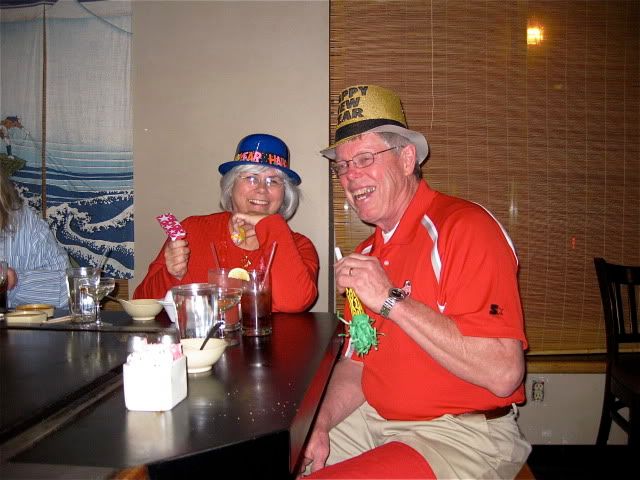 VIDEO COMING SOON

Brother Sister Love

My favorite part of a Japanese Steakhouse NYE (BESIDES THE FOOD) is this little Japanese man who dresses up and dances around every year.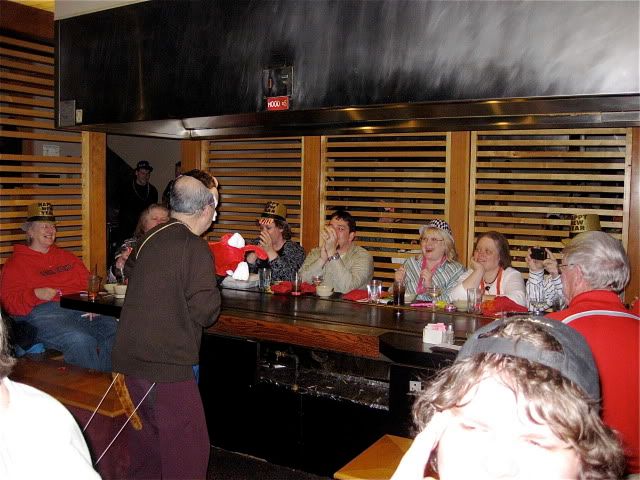 VIDEO COMING SOON
And then he got in a brutal sword fight with a patron. BEAT DOWN!

Ben found this flower for me on a bench outside of the restaurant. OH THE ROMANCE! SWOOON! 😉
After we brought in the New Year (and ate to our tummies' content), Ben, Matt, Becca, Jacob, Tay, Jeremy, Ryan, and I went back to our apartment for the first game of 2010: Catch Phrase. I felt super young and hip when I thought I was staying up 'til the wee hours of the first morning of the year, but then I fell asleep on the floor. Anyway, we told stories, we laughed, we told more stories, we made fun of our game-playing ridiculousness, and we laughed some more. Turns out I had a really great night 🙂 Happy 2010!
MISSING VIDEOS:: I can't read the HTML very well to know where to put these suckers.
Categories: Ciao Bella Vita : Daily Journal - Tag: adry, becca, ben, dad, family, friends, jacob, les, matt, mom, new year's eve, pam, ryan, sandie, self portraits, tay, tony, videos, wedding anniversary