Snowflakes that stay on my nose and eyelashes
February 7, 2010
It snowed ALL DAY on Friday. It began around 9:00AM and kept at it until sometime on Saturday. I never heard the total number of inches we got, but it must have been close to two feet.
It was beautiful. I loved it. Adry loved it. He begged to go out and play in it. So we played in the snow while we waited for my cousins, Jack and Katie and their son Logan, to drive down from Mount Vernon to join us for the night.
'What's that you say? Your cousins drove an hour-long drive on a good day during the biggest snowstorm of the year?' Yes. We are THAT awesome and they love us THAT much. Plus, they had free tickets to the Blue Collar Comedy Tour at the arena that they didn't want to waste. But mostly because we are awesome. They stayed Friday night and Saturday night and we had a fun-filled snow weekend with them.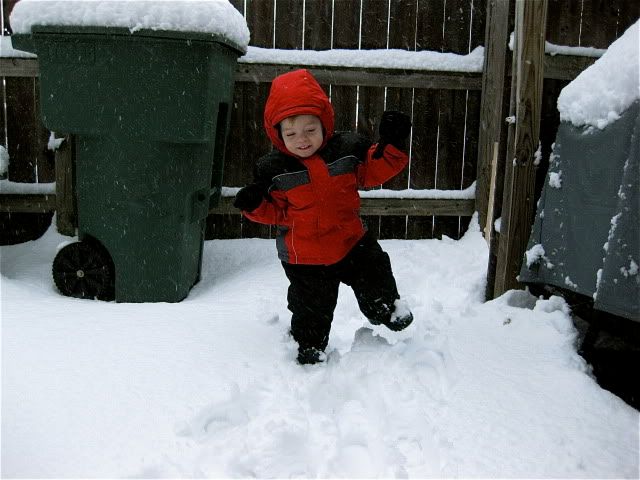 Under the cut you will find more pictures of Adry in the snow, and also pictures of Adry and Logan playing together.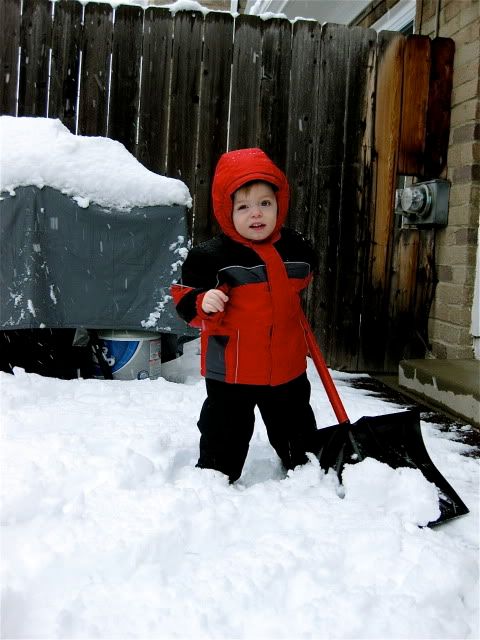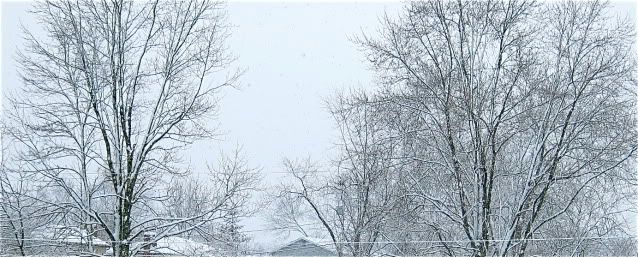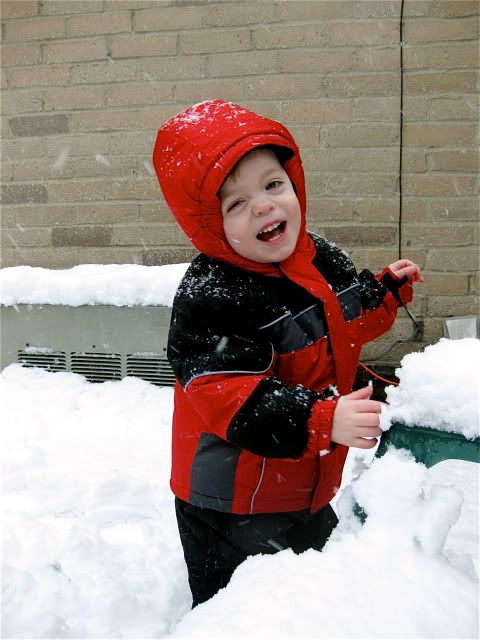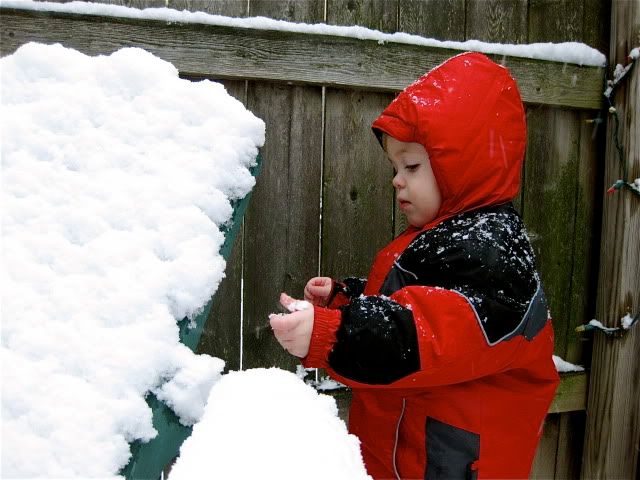 He just liked to eat it.

Yum.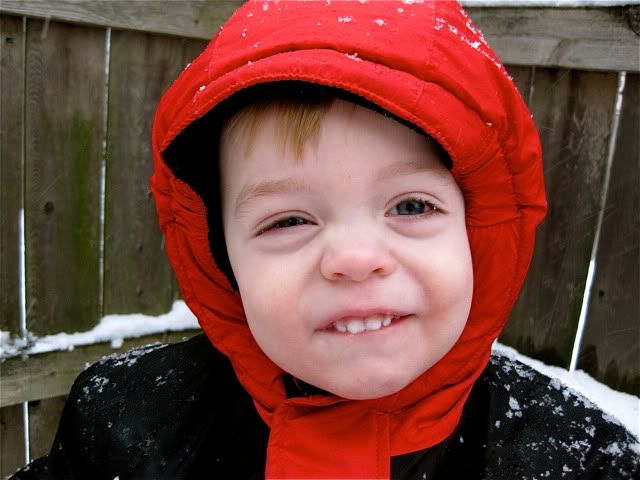 He hated his mittens. He took them off and here they sat, collecting snowflakes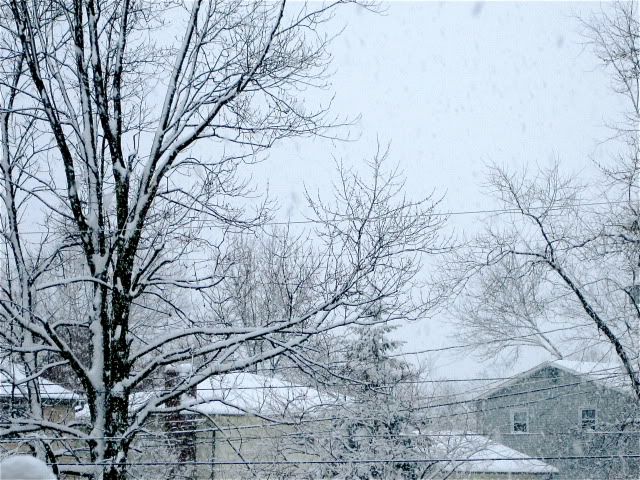 Silver white winters that melt into spring, these are a few of my favorite things… lalalala
CHAPTER LOGAN AND ADRY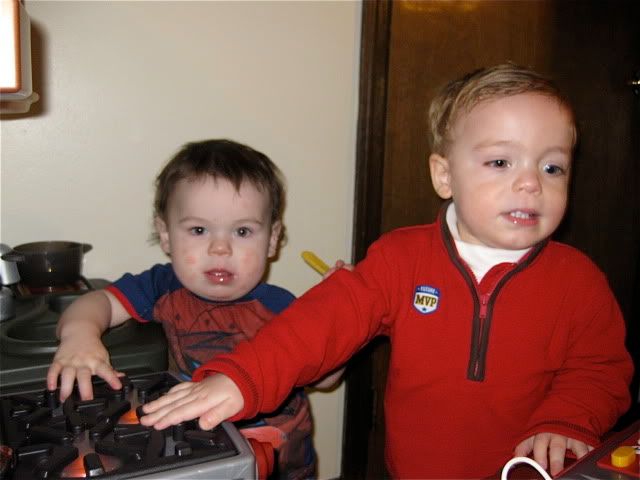 Friday night, while Jack and Katie were at their show, I watched Logan.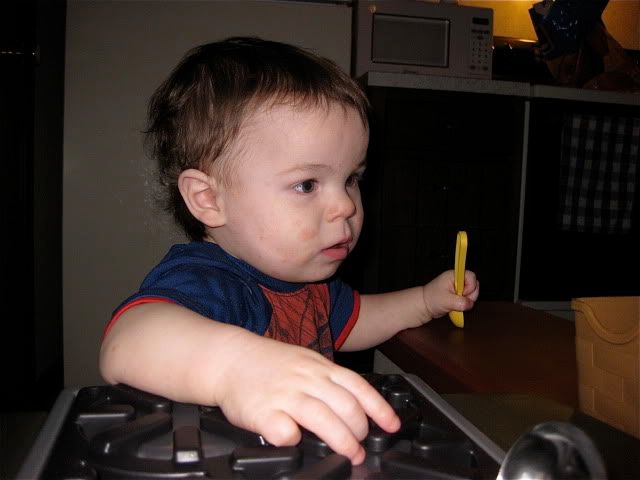 He really missed his momma, but for a minute he was distracted by Adry's deli.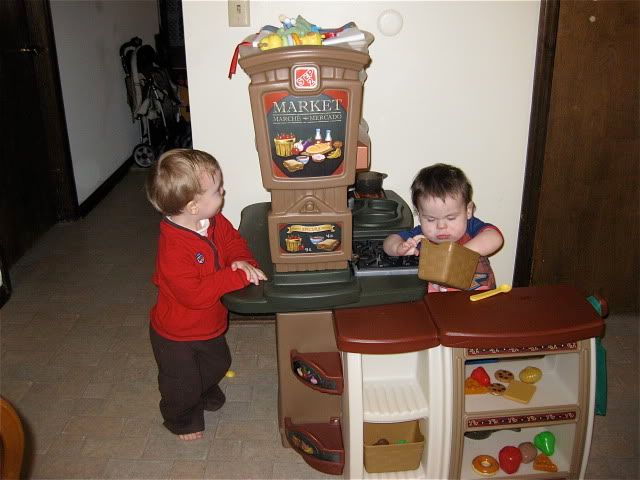 Categories: Ciao Bella Vita : Daily Journal - Tag: adry, jack, katie, logan, videos