Sledding in a Winter Wonderland
February 7, 2010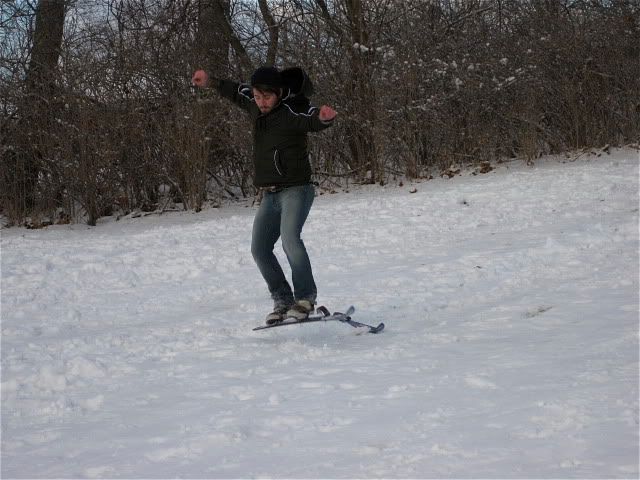 T. Matt Teaser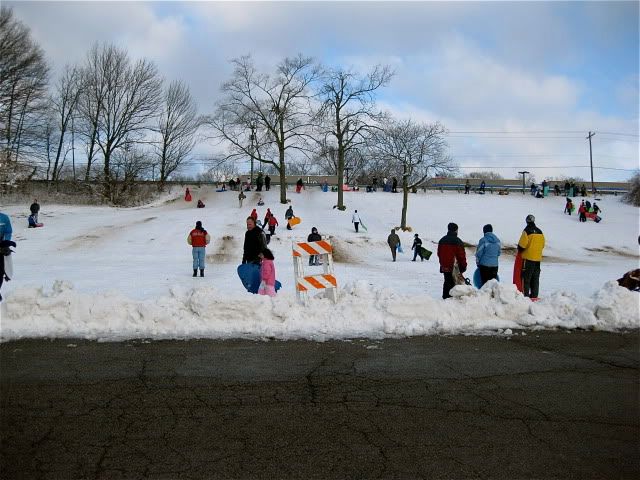 The hill we went to. The one which I could not walk up to save my life. My (rain)boots have NO traction whatsoever. I had to hold onto tree branches and/or climb on my hands and knees and/or hold on to one end of a sled while my brother grabbed the other end and climbed up. It doesn't even seem that steep, but it was slick slick slick.

Scioto River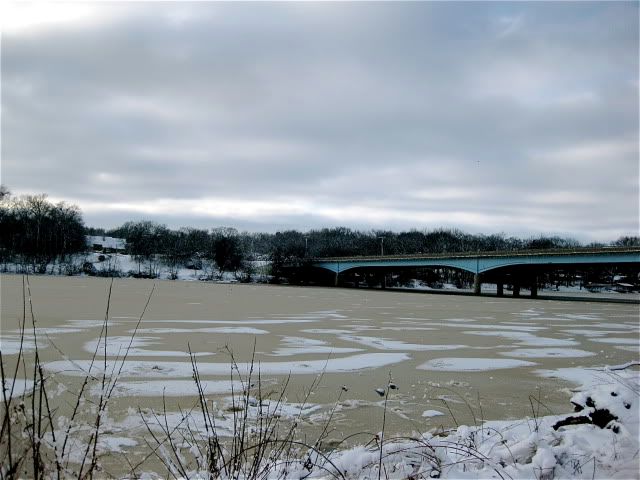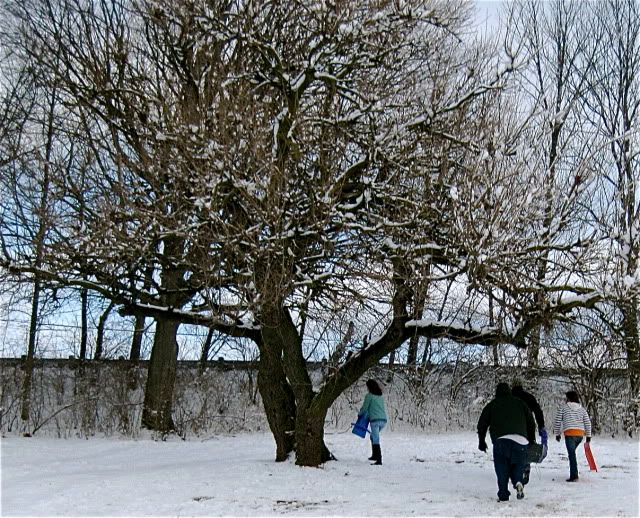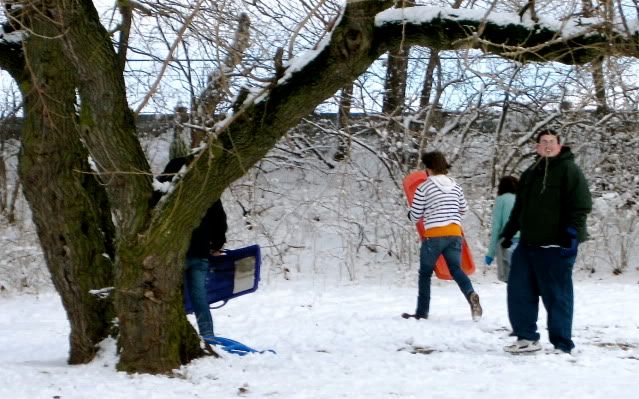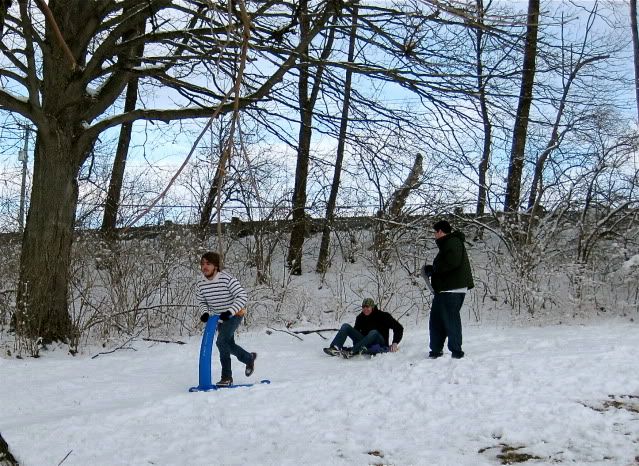 Jacob attempting to sled standing up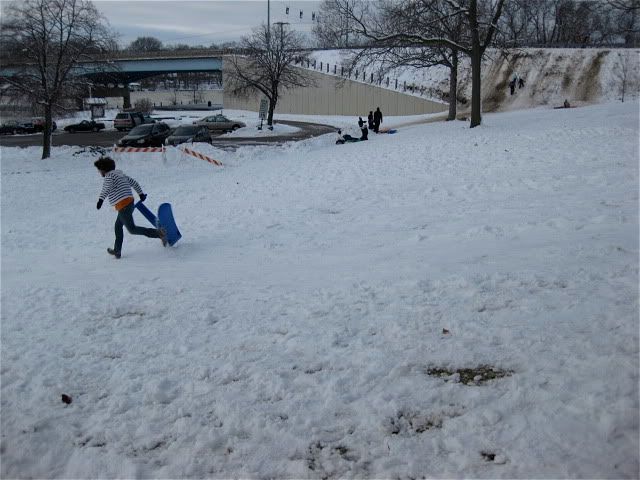 Jacob failing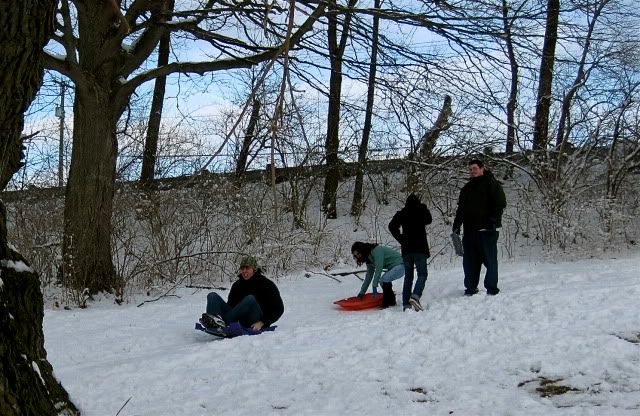 Taylor sledding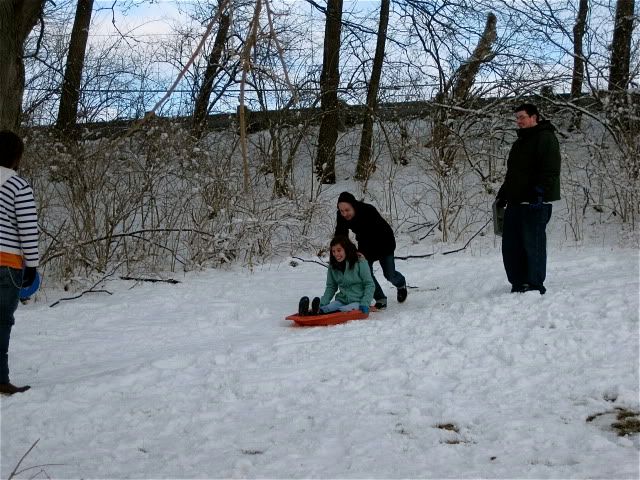 Becca being pushed by Ben

Jack on the best sled of all, The Butt Sled as well called it.

Me and Jacob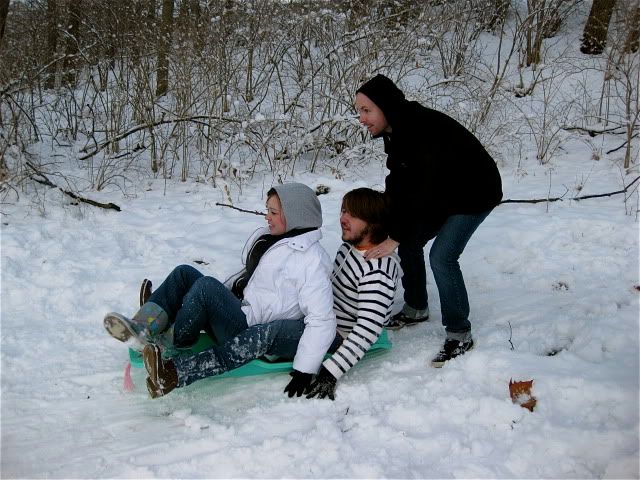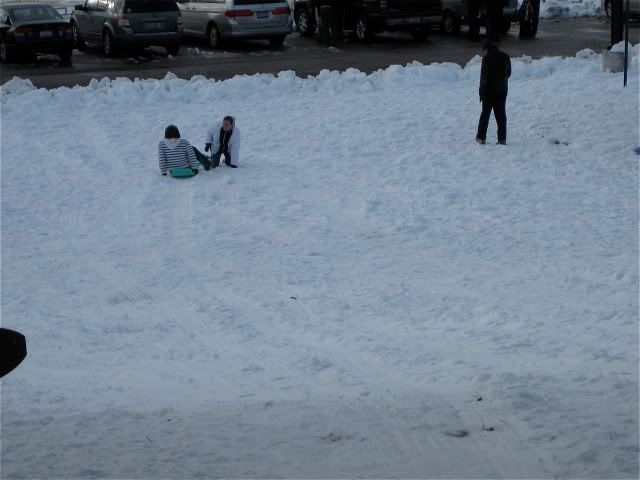 Matt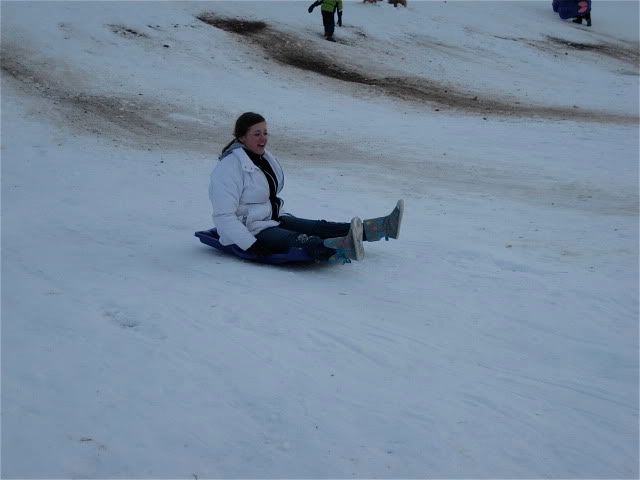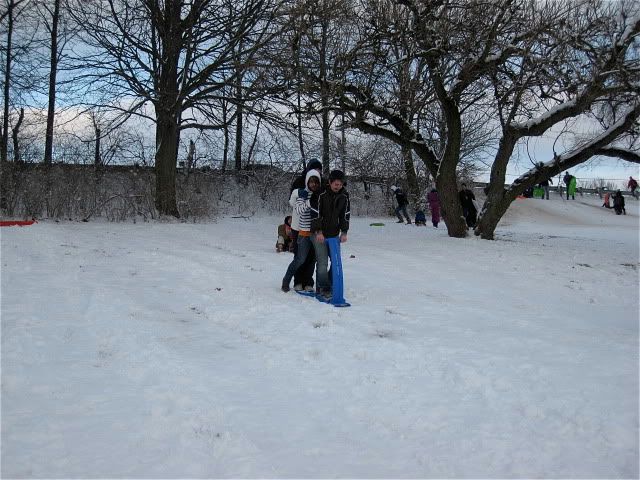 James, Jacob, and Matt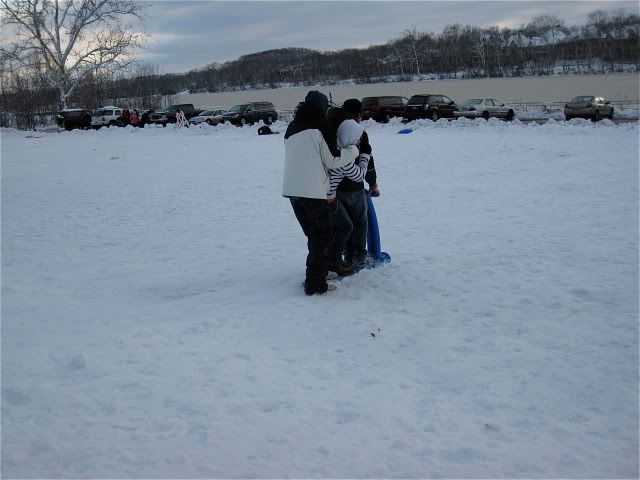 Matt on his awesome ski. Yes, he and James found a pair of skis and made foot straps out of a belt (I think?) to put on each of them.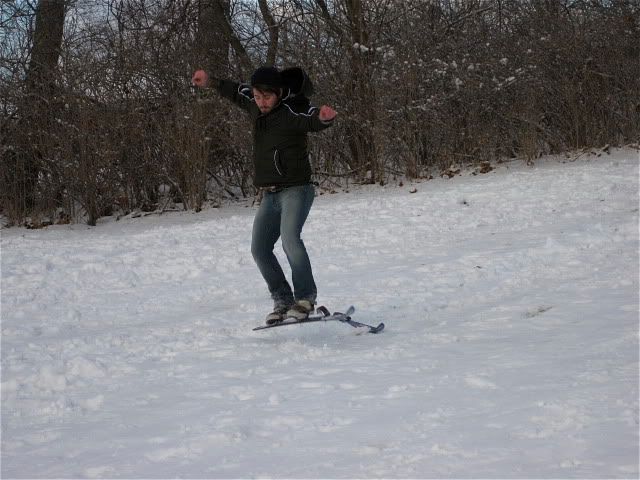 VIDEO: Matt on his ski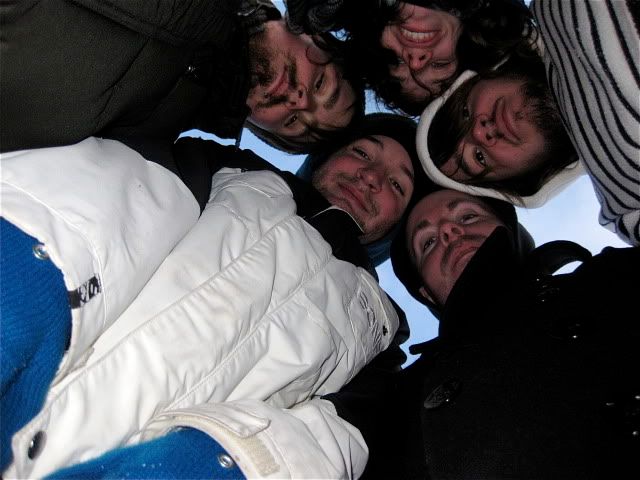 They were doing the penguin huddle shuffle to stay warm

James peeking up
Last video: Jacob on The Butt Sled… and also a kid who looks like he was injured, but he was okay. Just a little sore.

Categories: Ciao Bella Vita : Daily Journal - Tag: becca, ben, jack, jacob, matt, tay, videos