Valentine's Weekend
February 15, 2010
Well, Ben and I planned a date night for Saturday night- dinner and a movie.  Then my dear brother, who was alone this weekend with a girlfriend all the way in Baltimore, asked if we had plans.  Ben and I figured that we spend a lot of alone time together and an evening with just the three of us would be nice.  So Matt joined us for our Vday date.  If you consider the fact that Alexz was there in spirit, it was sort of a double date… right?  But it was a good, chill, relaxing night out.  We ate at Applebees and saw the Mel Gibson movie Edge of Darkness, which was very decent.  I had wanted to see Up in the Air, but Matthew informed me that it was not a good Valentine's movie.  So I still want to see that before the Oscars.
Video: 'ELLWOOD'.  In the car on the way to the movies, driving past my brother-in-law Josh's place
On Sunday, Valentine's Day, my mother prepared a delicious meal of baby back ribs, chicken, broccoli, cranberry apple salad, homemade bread, and potatoes. The Jordans supplied an Oreo ice cream cake for dessert!
The table set:


She put a box of chocolates at each place setting and underneath each plate she taped a little Valentine: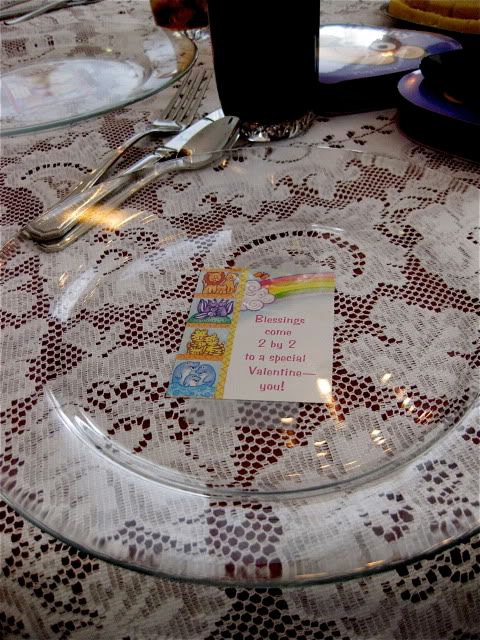 Everything was cute and yummy!
The afternoon was spent shopping for a few baby things for Jamie, a bit of boy-on-boy violence in the kitchen (I suppose it made sense when Jamie said she was glad she was having a girl, heehee), and enormous icicles: (Under the Cut)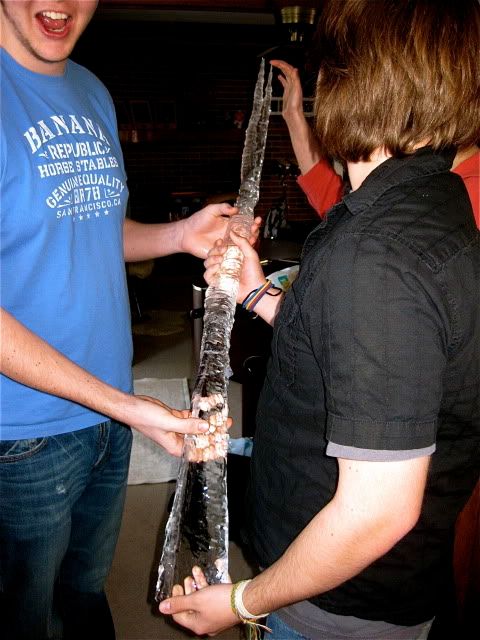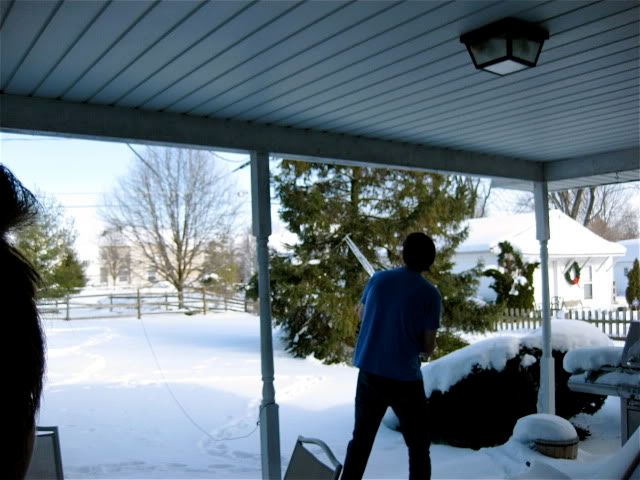 (Taylor launching the giant icicle)
Later in the evening we decorated heart shaped sugar cookies that my dad baked.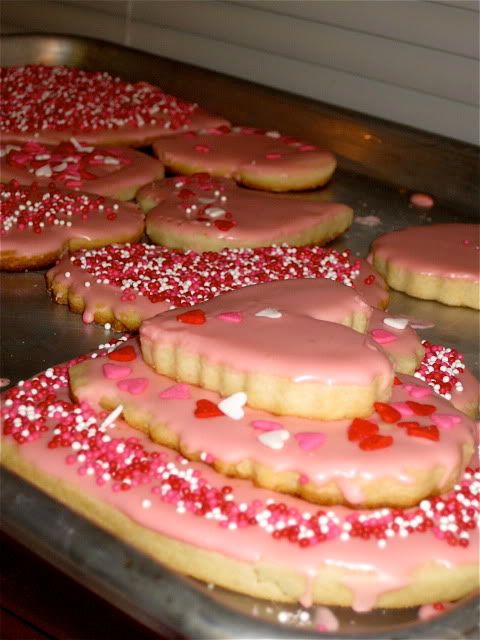 (It's good Lent starts this Wednesday. On Vday I ate enough sugar to last me the month. I CANNOT RESIST ICED SUGAR COOKIES!!!)
That night the most intense game of Jenga took place.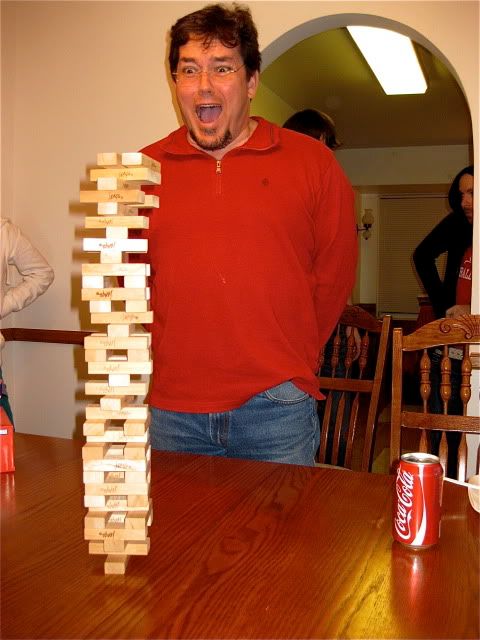 35 Tiers

36 Tiers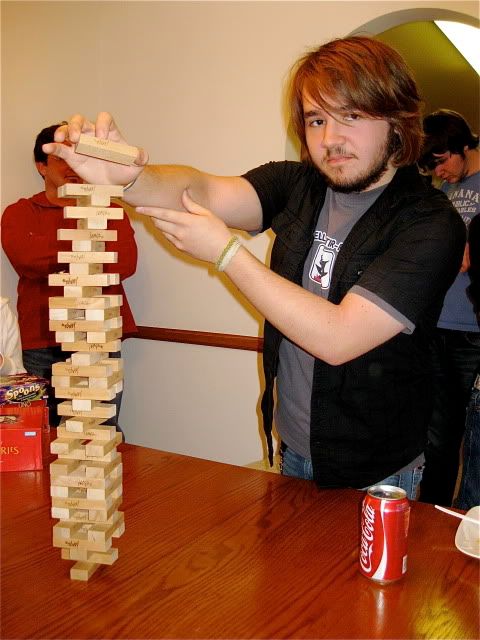 37 Tiers
VIDEO: 'Are You Kidding Me?' I think Rebecca wanted Jacob to be the one to lose.
VIDEO: 'Intensity'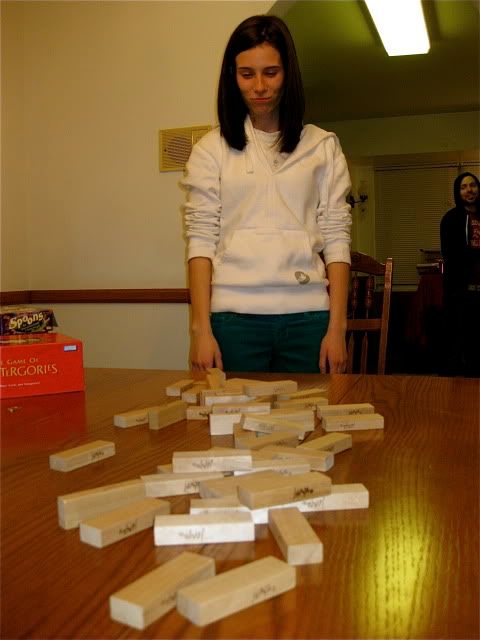 Aaw, Rebecca lost the game at 37 tiers.
Categories: Ciao Bella Vita : Daily Journal - Tag: becca, ben, dad, jacob, jamie, matt, mom, movies, tay, valentine's day, videos