Appreciation Project Catch Up
March 31, 2010
Apparently I took a spring break from LiveJournal! I have a LOT to catch up on including appreciation posts, picture posts, and reading my friends' page! So here we go, one step at a time, starting with appreciations:
March 26 AP 85– Showers. Long, hot showers. Friday was a really crappy day. All I'm sayin' is, a shower can wash away a crappy day. Nothing beats that clean, refreshed feeling. And it gives me a chance to breath and remind myself that tomorrow is a new day!
March 27 AP 86– Watching Adry grow up and experiencing all of his "firsts". On Saturday he went to his first theater movie (The Princess and the Frog) and, with the help of NightNight, popcorn, Reese's Pieces, and soda, he sat through the whole movie. He must take after his momma because he was truly mesmerized by the whole experience. For the first hour of the movie he could not peel his eyes off the screen. I had a lot of fun with him despite the fact a medium soda was spilled on my lap midway through and I had to sit in it for an hour!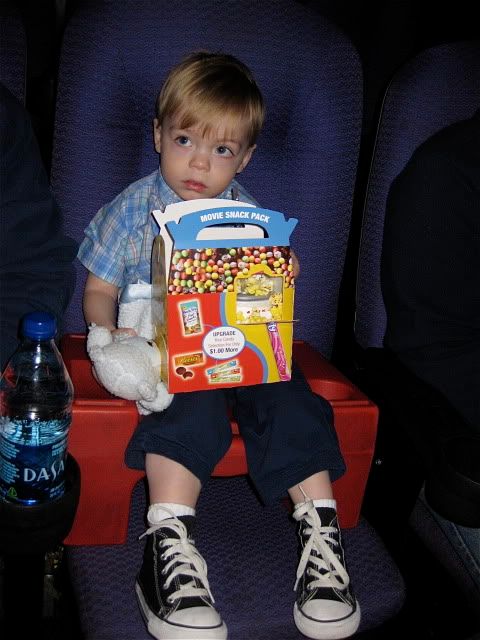 March 28 AP 87– Holy Week. I love Palm Sunday, tonight I am trying out Stations of The Cross, Friday is Good Friday service, and then Sunday is Easter. Jesus knew what he was walking into and he went through with it. He loves and forgives those who betray him. There is NOTHING more important in my life than The Cross and Resurrection and the Man who bore my sins and died for them. There is NOTHING more important in my life than the tearing of the veil to the Holy of Holies so that I may have a relationship with the creator of the universe. Wow. Seriously, what can be said about that?!
March 29 AP 88– Chocolate covered strawberries. Made by The Food Woman with Ghirardelli chocolate. Oh glory be, they were delicious.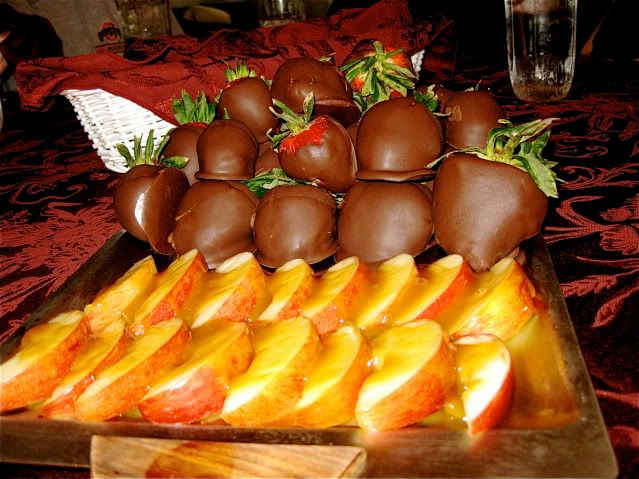 March 30 AP 89– 1) My new Francine Rivers book and 2) Girl Time and dinner at Olive Garden.
1) I'd been waiting almost a decade for a new Francine Rivers book (that WASN'T part of her Men of Faith series). I had almost given up. I love her stores; they really shaped my teenage years. When mom gave me her newest one I was so excited! I am a fourth of the way through and I like it so far.
2) Hutch, Jamie, Jessie, Ash, Olive Garden breadsticks, and house salad. Also, cookies. All of these things make for a pleasant day.
March 31 AP 90– Short sleeves, tank tops, skirts, dresses, flat tennies, and flip flops. And a whole new spring/summer wardrobe for my boy. Mom and I had a shopping spree last week- Babies R Us, Carters, and Target- and I am excited for sunshine apparel and our new Easter outfits!
Categories: Ciao Bella Vita : Daily Journal - Tag: adry, appreciation project 2010, ash, books, christianity, easter, hutch, jamie, jessie, mom, movies