Mmhmm
June 4, 2010
May 25 AP 145– Air conditioning!  Hallelujah!  We spent a few days in 80 degree weather with no air (again. For like the millionth time since we moved in last year).  I'm pretty sure I died at one point in time.  Although I'm a fairly good sport because I DID live in an apartment in Mount Vernon without air for an entire two years.  Anyway, it turns out our system must have been in bad shape (duh) because the guys from Alpha and Omega spent ALL day on the 25th putting in a whole new air conditioner.  And glory be, I can walk down my hallway without breaking a sweat.  And Ben can sit beside me without wearing a surgical mask to filter my stench… on the days I shower.
May 26 AP 146– Learning how to let my house be messy without worrying about it.  This is a work in progress.  But at least the idea is in my head and I am tackling it.  BOTH of my boys are windstorms.  At no point in time has anyone ever muttered the words, "Was Ben/Adry just here and I missed him?"  No, because you can't miss them.  I will pick up and wipe down and windex and vacuum and change sheets and scrub and mop and sweep (as I did TWICE this week and I assure you, you can't even tell) and thirty minutes later it's right back to where it started: fingerprints, crumbs, soda cans, junk, and toys strewn everywhere.  It's not that I am complaining about my boys- it's me and my own expectations.  The new me is going to embrace this chaotic, messy life (because God knows if I want more kids it's only going to get worse) and enjoy every minute without worrying about straightening or cleaning or OMG DON'T TOUCH THE WINDOW, STICKY-FINGERED CHILD, I JUST WINDEXED!
May 27 AP 147– A new pool and pool time fun!



My boy was waiting patiently for Daddy to finish rubbing sunblock all over him.

Squirt gun fight with Guggle Yayub!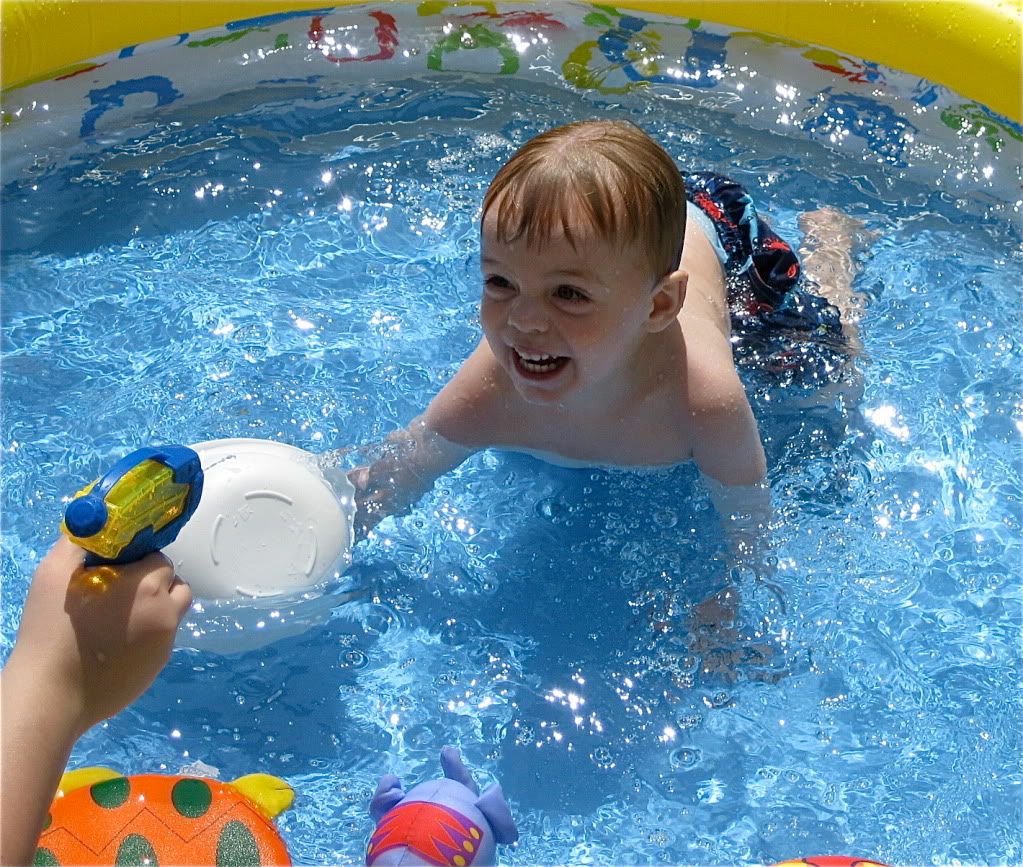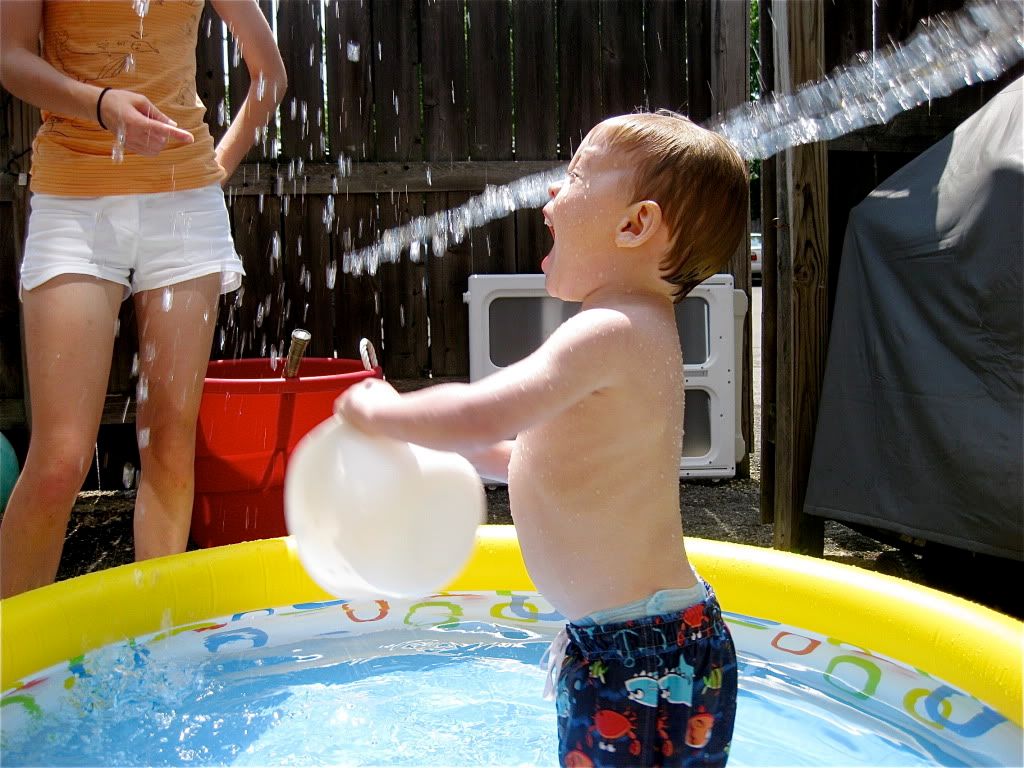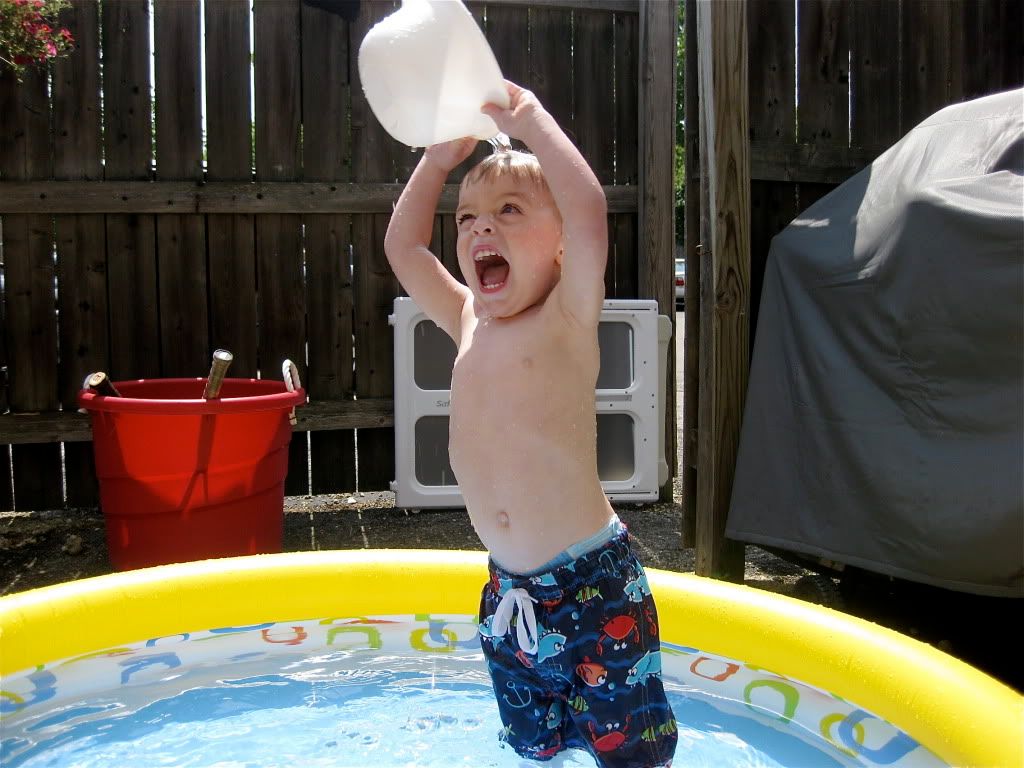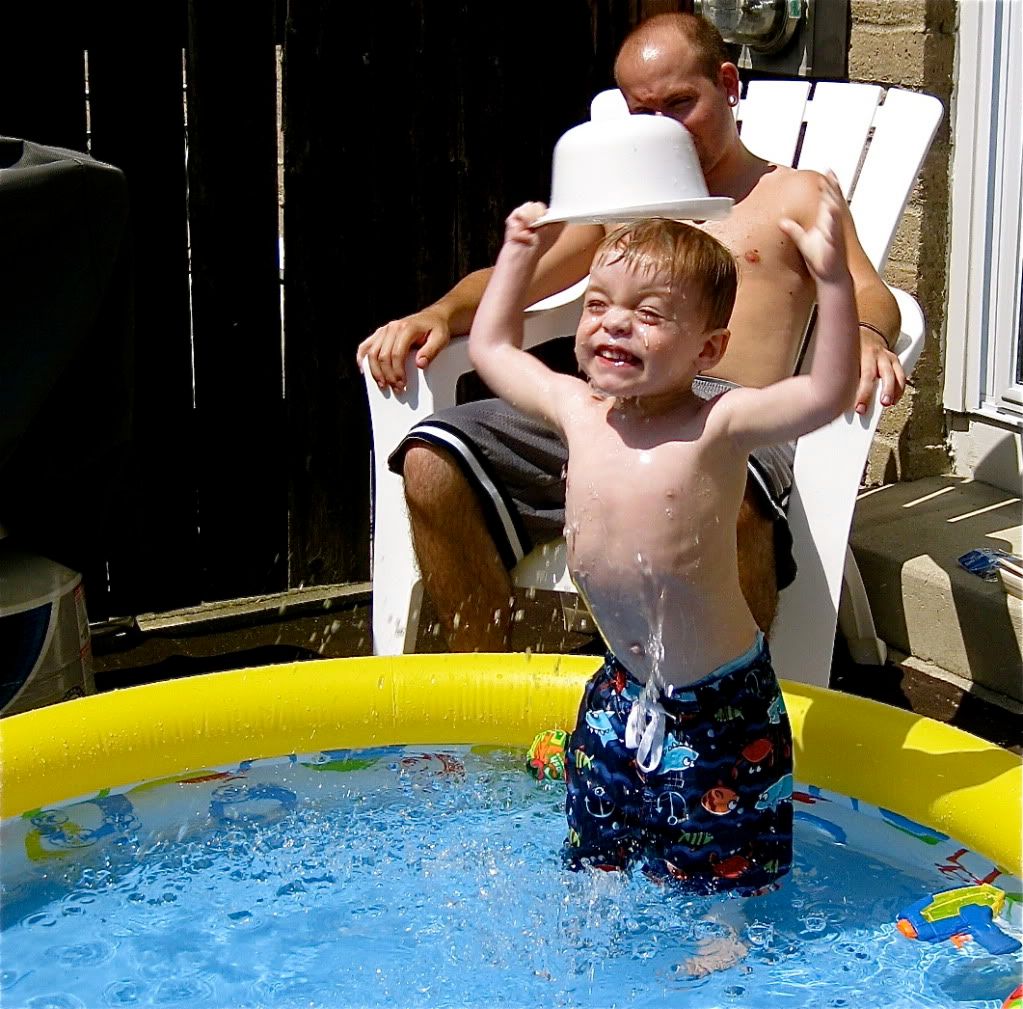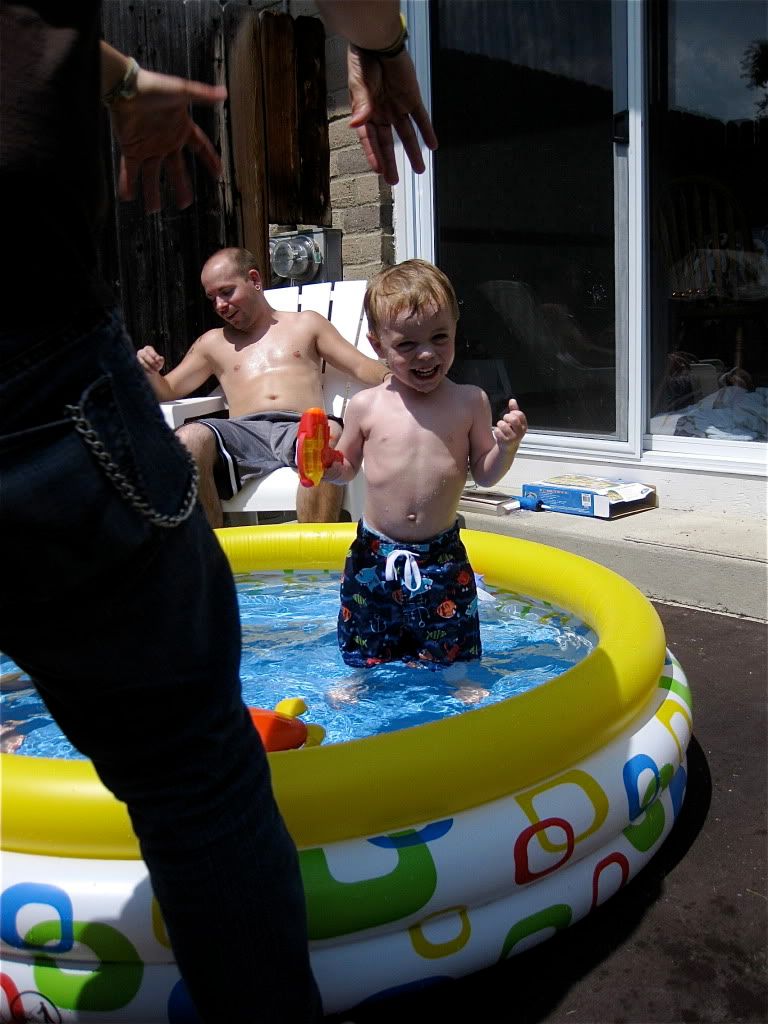 BONUS PICTURE: Mommy's Shoes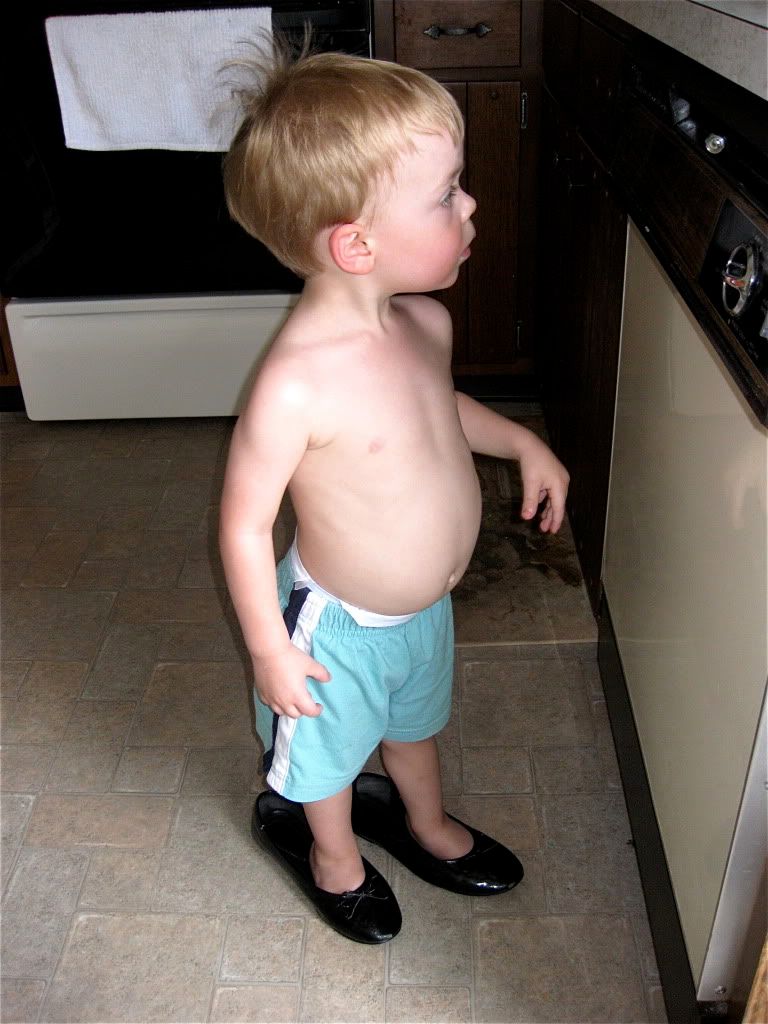 Categories: Ciao Bella Vita : Daily Journal - Tag: adry, appreciation project 2010, ben, motherhood, videos