I Appreciate Some More! Appreciation Project
June 9, 2010
May 28 AP 148– Watching my brother receive his High School diploma, and all who came to support him!

Each graduate received a white rose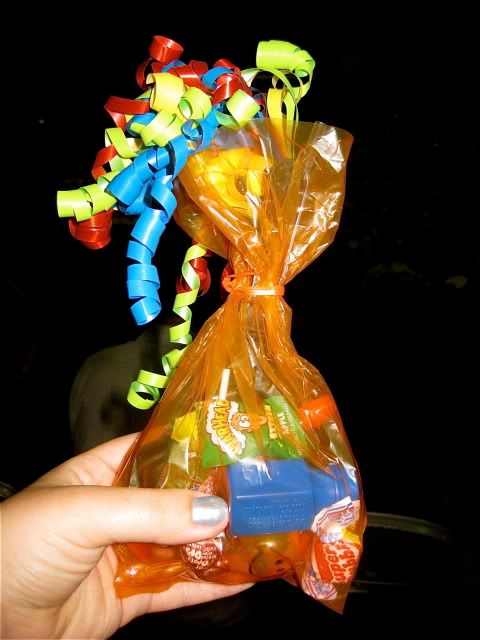 Mom put together this bag of noise makers, bubbles, and goodies for everyone who came to cheer Jacob on! I loved it!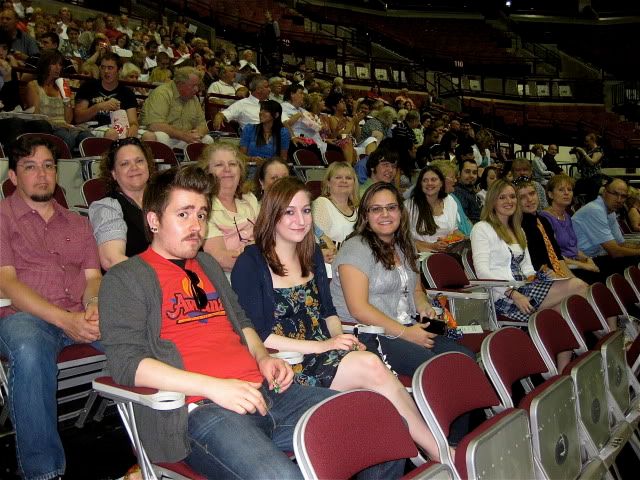 The group who came to see J walk, minus me and Jamie! Dad, Mom, Sandie, Pammy, Les, Tay, Mer, Jackie, Amanda, Ryan, Tony, Matt, Alexz, Hutch, Ash, Duke, Ginny, and Dave.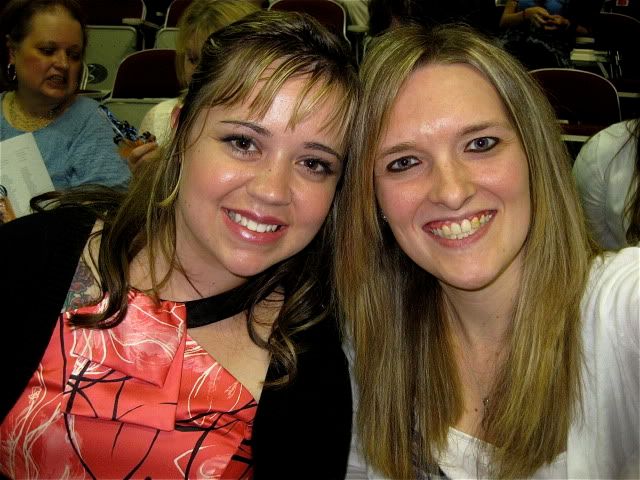 Ash and I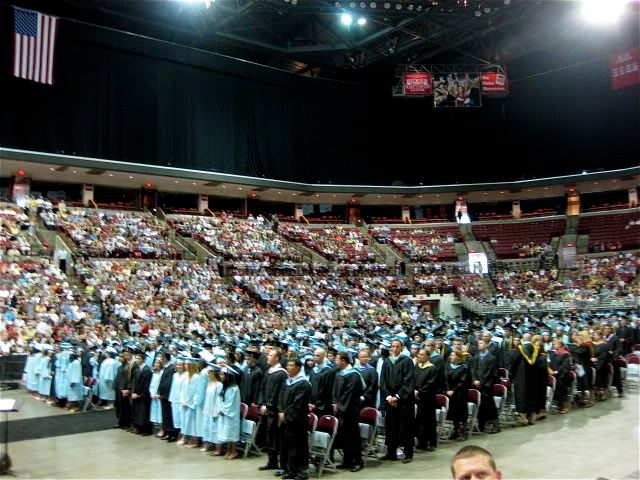 All of the graduates! WHoa! You don't realize how big your class is until you are all together.

Me enjoying my sound makers!

Miss Tori Buccilla snugglin' her momma

J is walking up to get his diploma!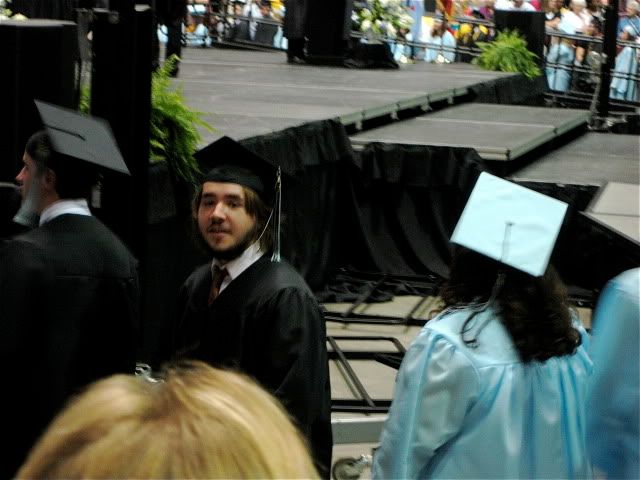 Hi, J!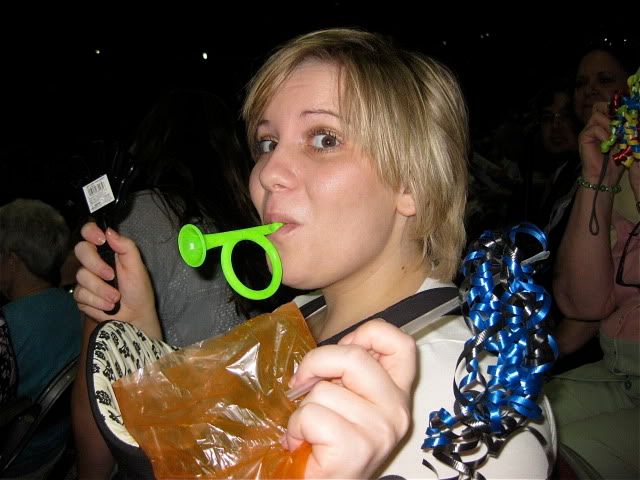 Jamie is trying to use all of her sound makers at the same time

Almost there!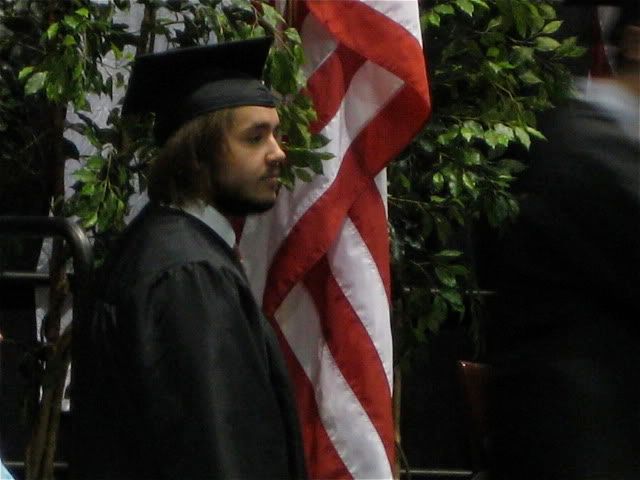 When they called his name we tried to be as loud as we could. The principal shook his hand and told him he sure had quite the support group. Yep!! We also cheered our heads of for Becca, but I didn't get any pics that turned out :-(. She was too far away.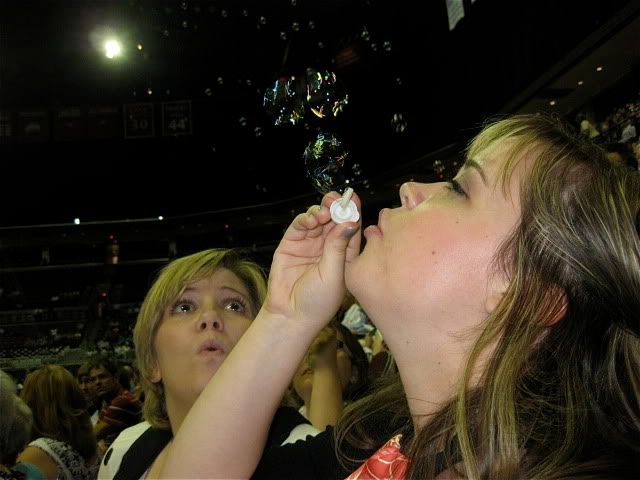 And then we blew bubbles. And then we got in trouble.

The grad!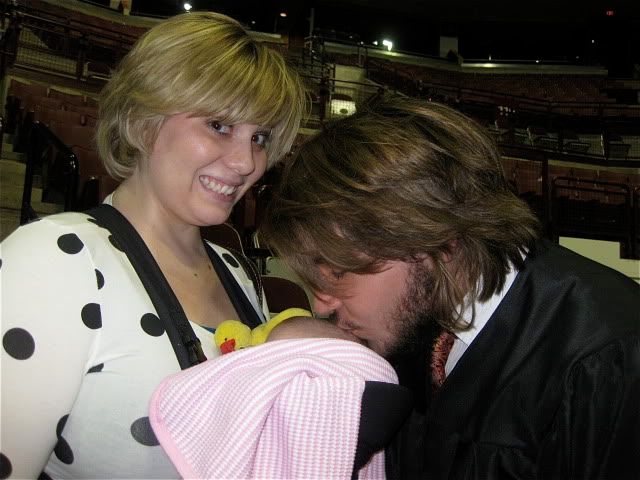 Jamie told me I could cut her out… so… don't tell her I didn't.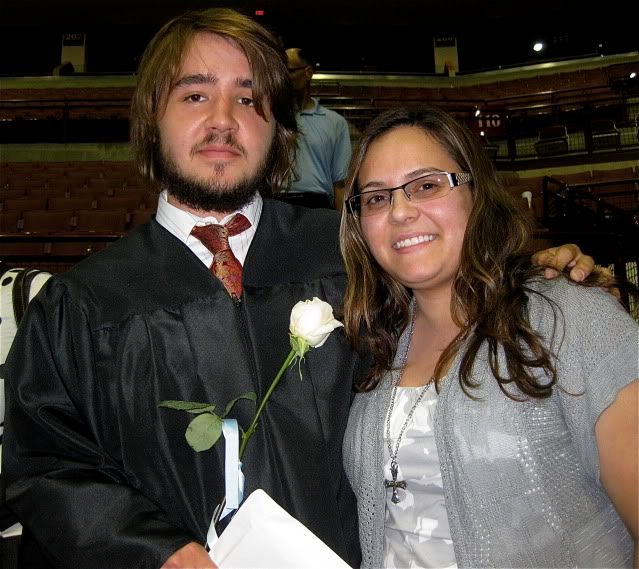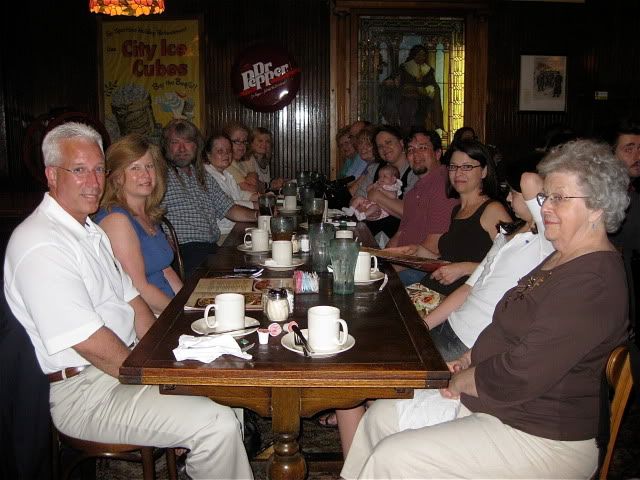 This was the "grown up" table. We went out to Spaghetti Warehouse after the ceremony!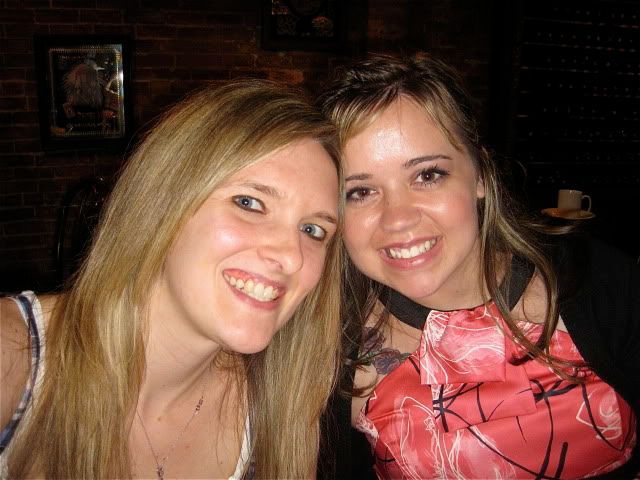 Ash and I again! Because we are awesome!

The "kid" table

The whole group who went out together afterwards including Becca's family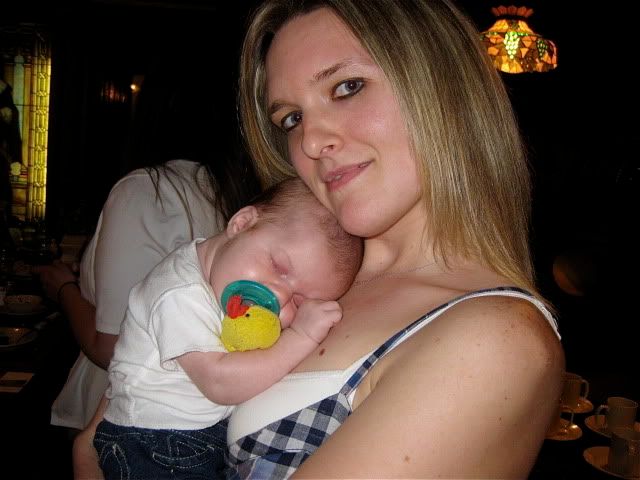 Ash and Tori
May 29 AP 149– My mom worked super hard to put on an awesome grad party for my brother, and we finally got to see it come together! It was so fun!
VIDEO, Two Parts: I tried to do a walk-through of everything before guests showed up. The video is so grainy and I wish I had just taken pictures of everything instead. It's hard to see all of the little details we worked to hard on :-(. Boo.

Ben and Cousin Sammie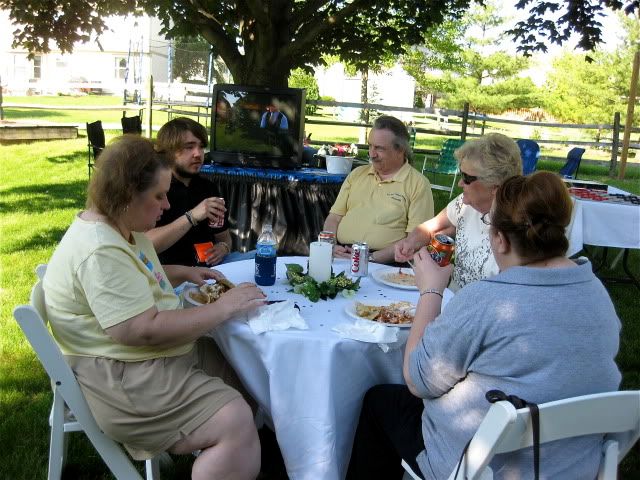 J sitting with Pammy, Ruthie, Jackie, and Phares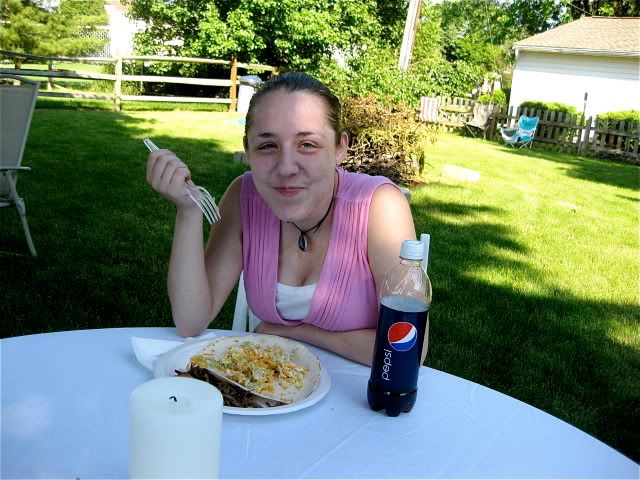 Hello, Diane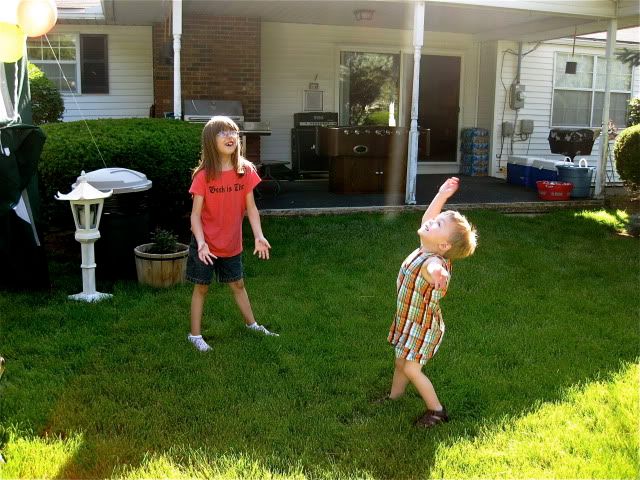 Abby and Adry playing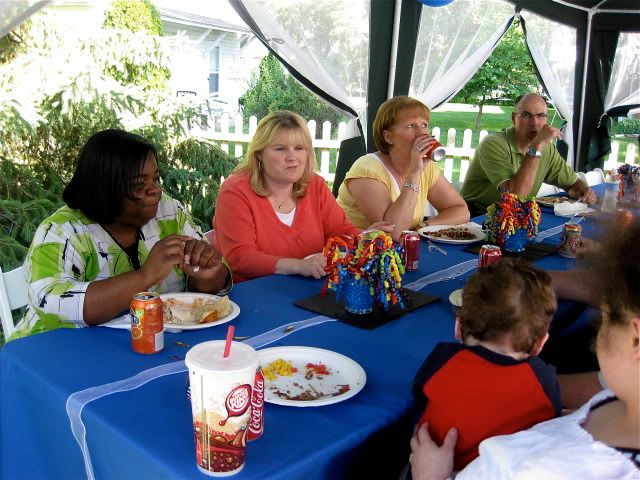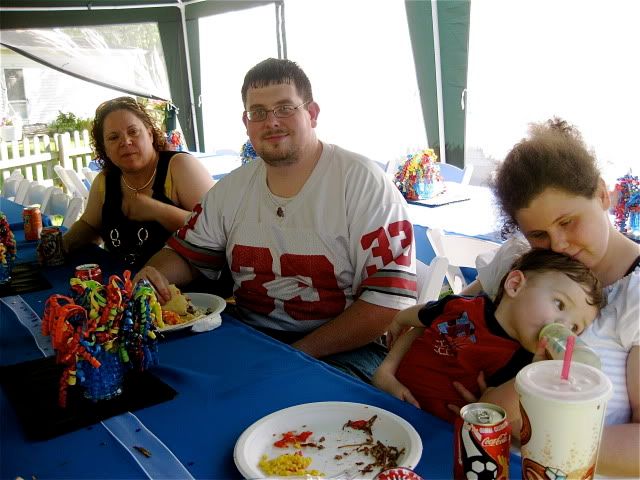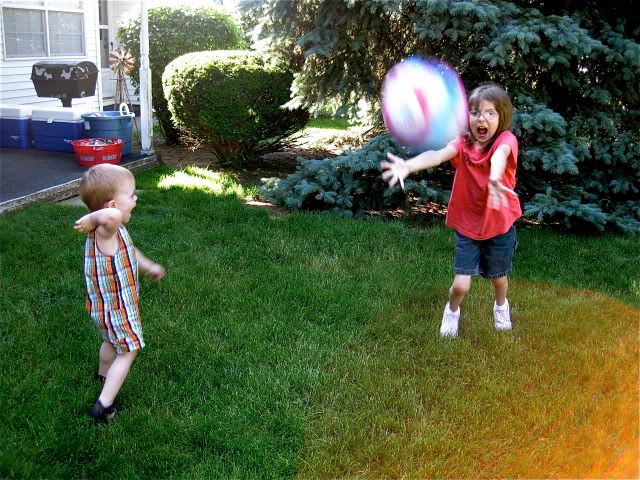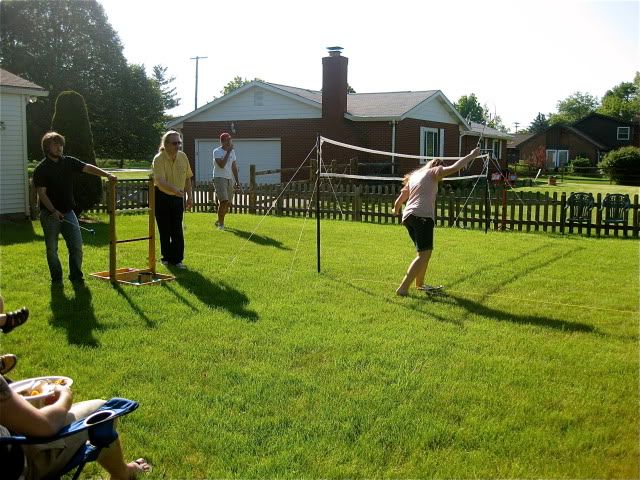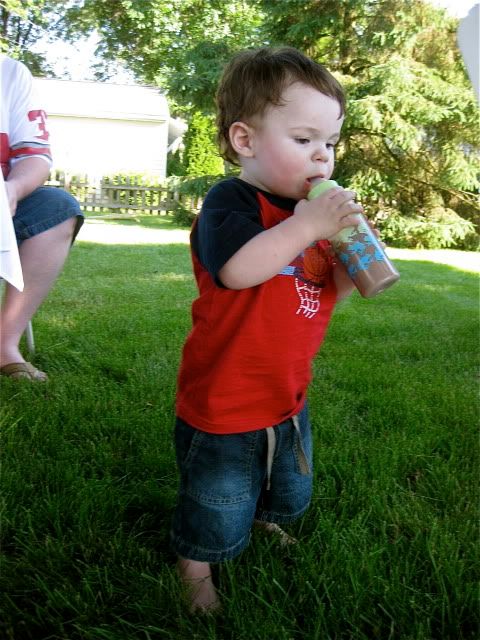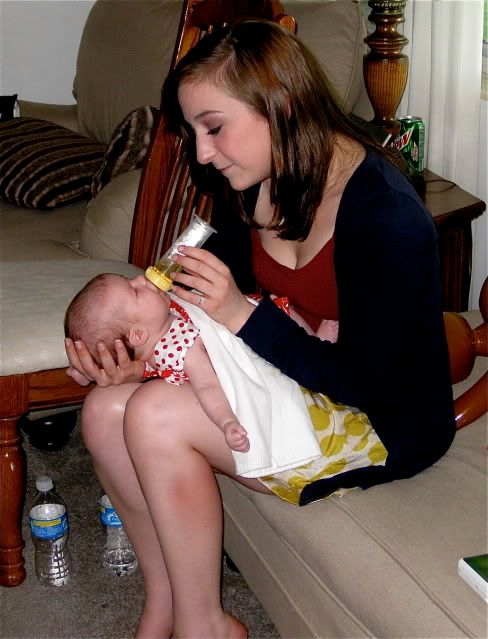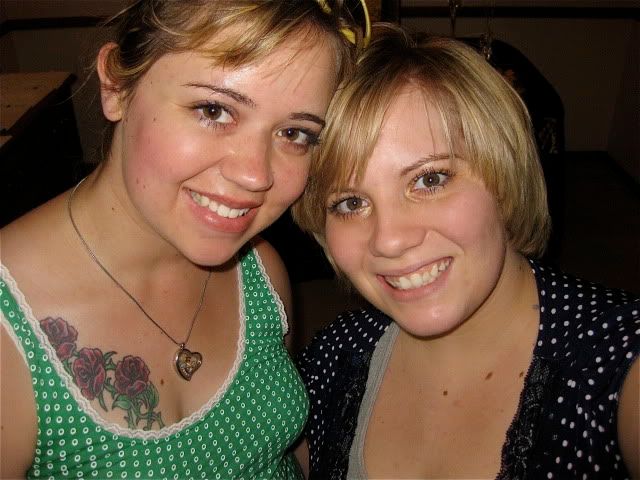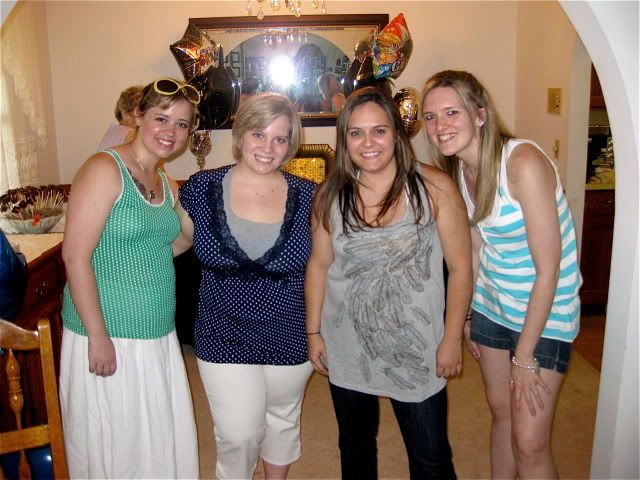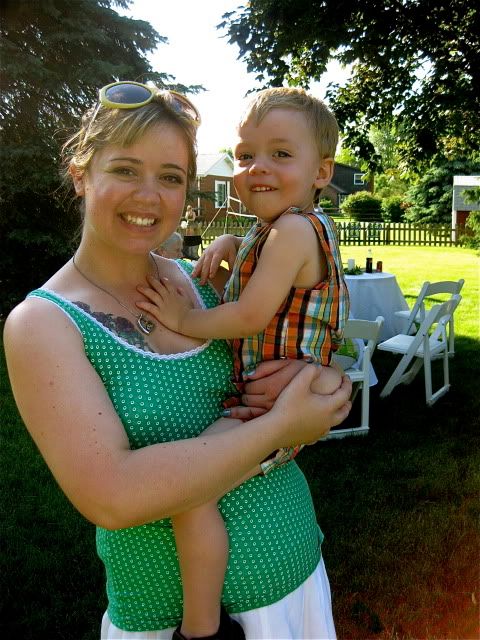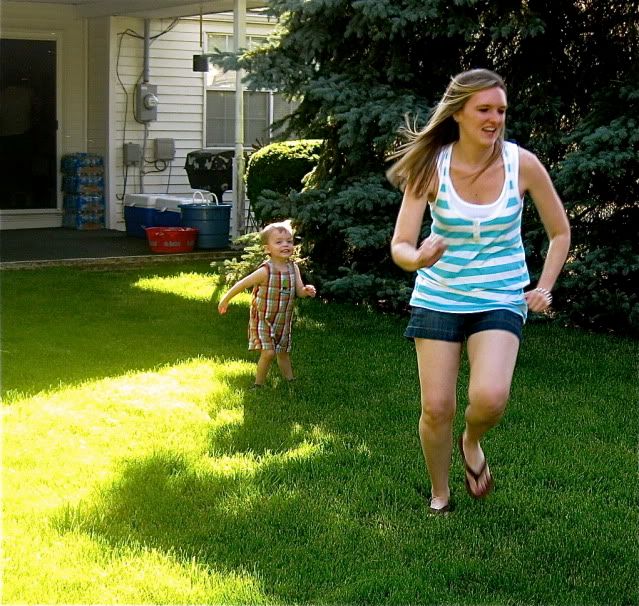 Playing Tag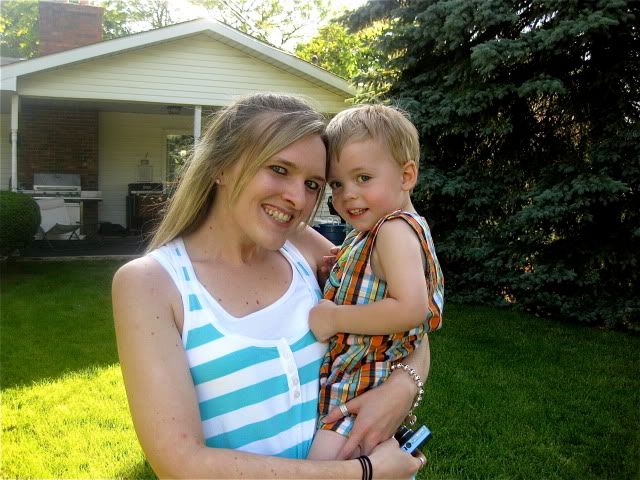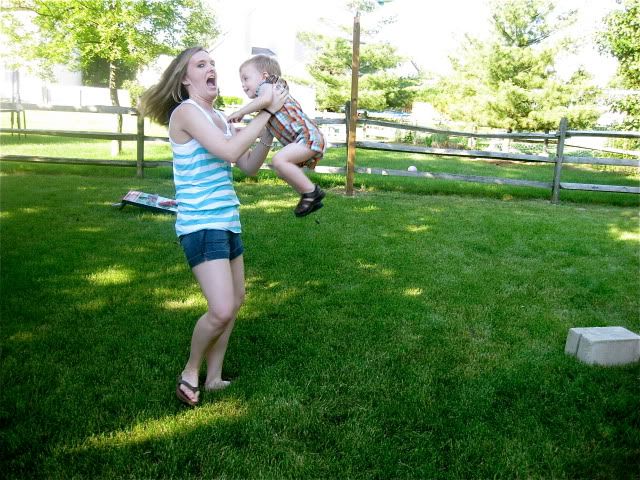 They are going to make a drop-dead adorable family one day!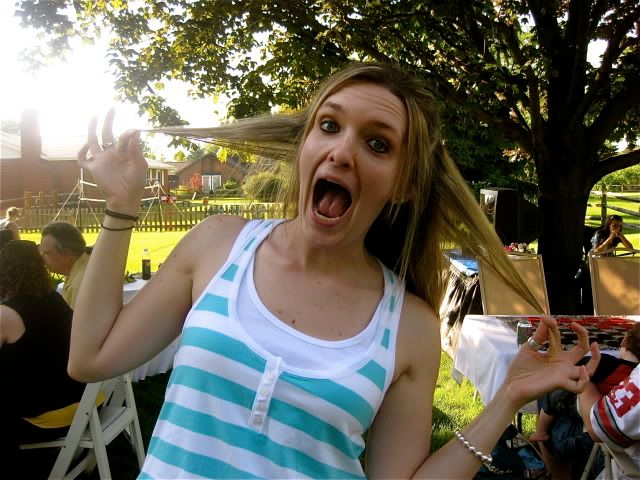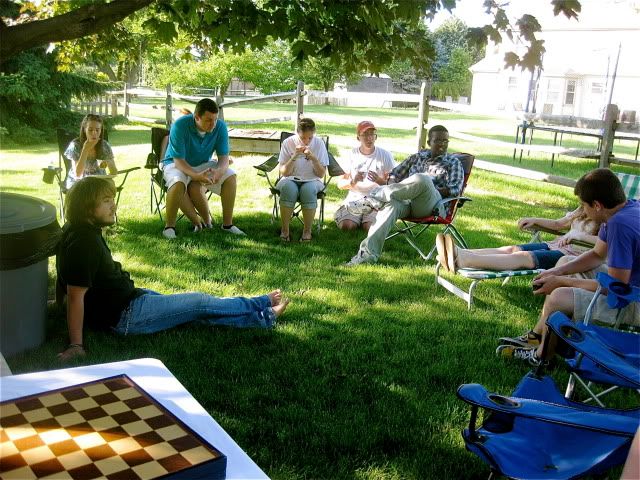 Jacob and his teenagery friends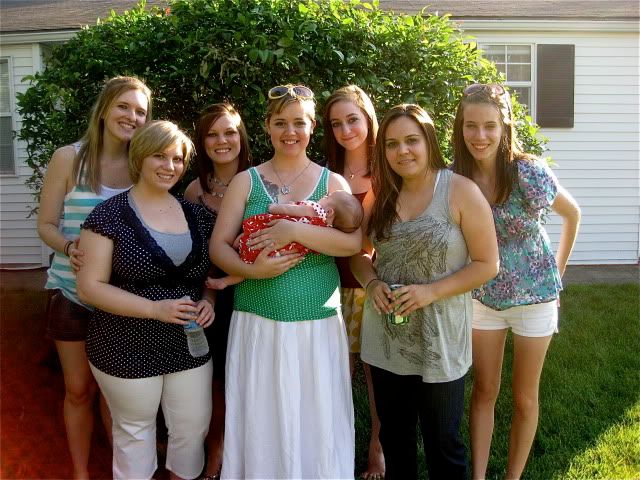 The Girls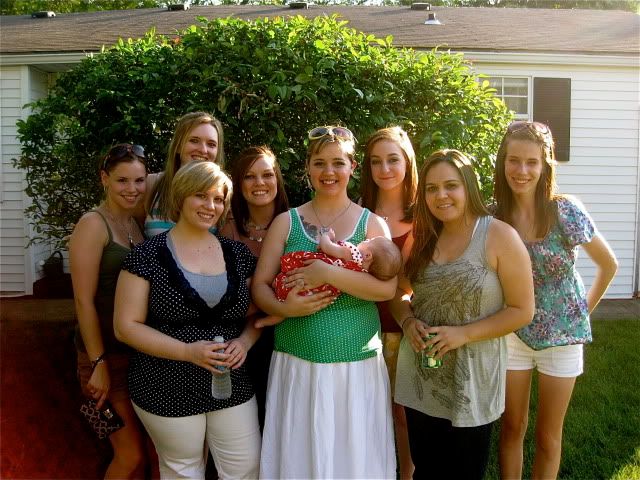 The Girls Plus Sammie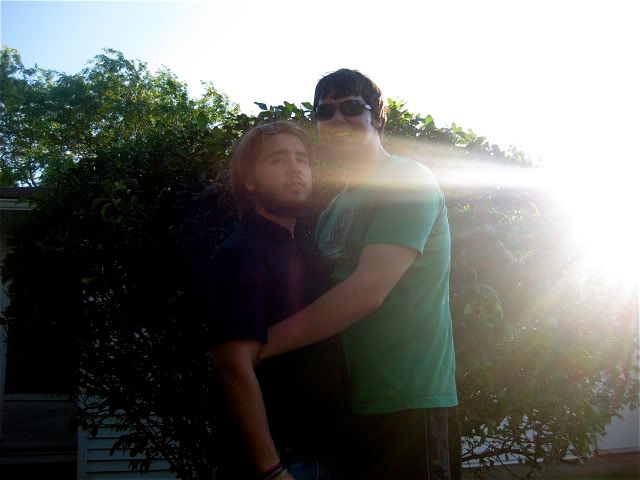 Oh, it is love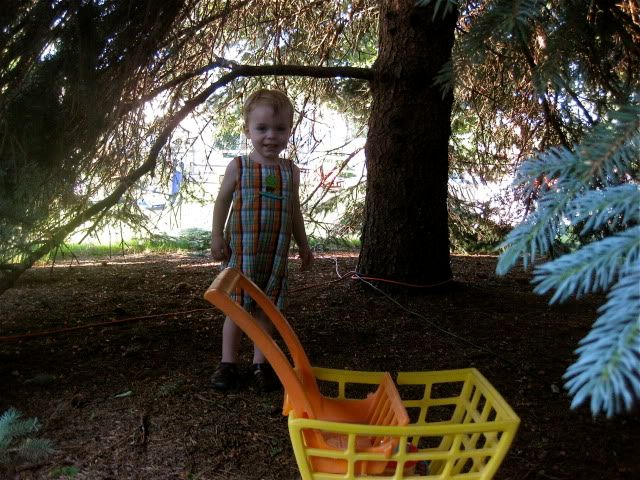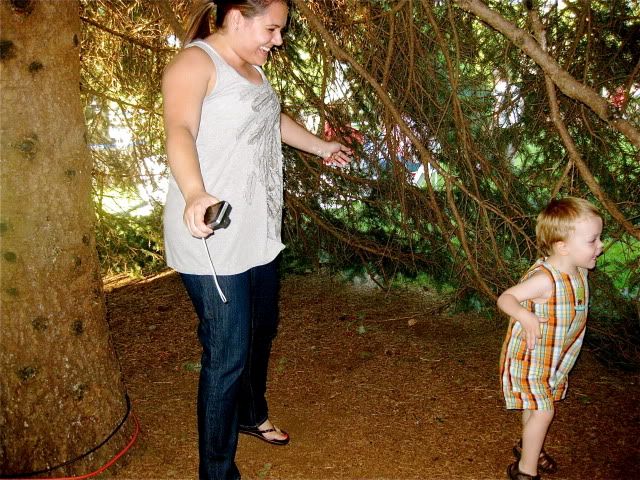 This is when they were excited… before Hutch realized she was in the prison of no escape.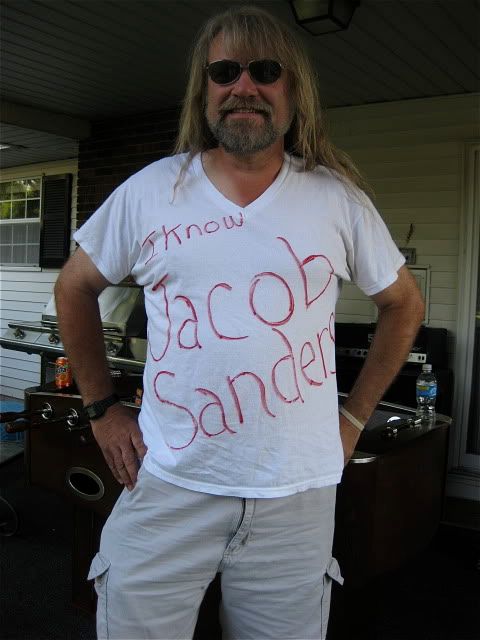 "I know Jacob Sanders". When Jacob walked to get his diploma, as the cheering was dying down, Matt belted out, "I KNOW THAT KID!!!!" and everyone laughed. This shirt reminded me of that.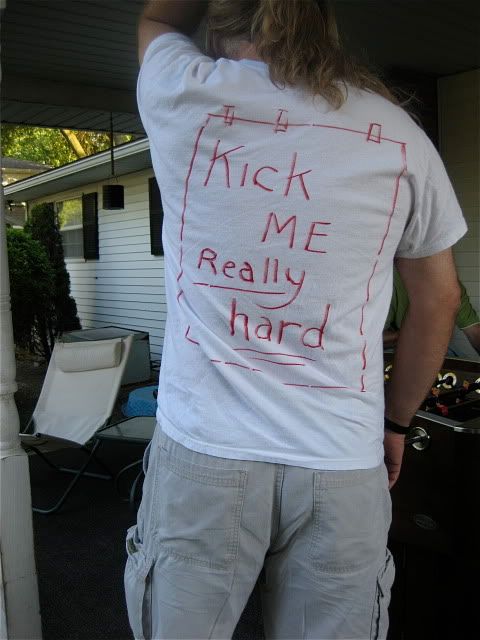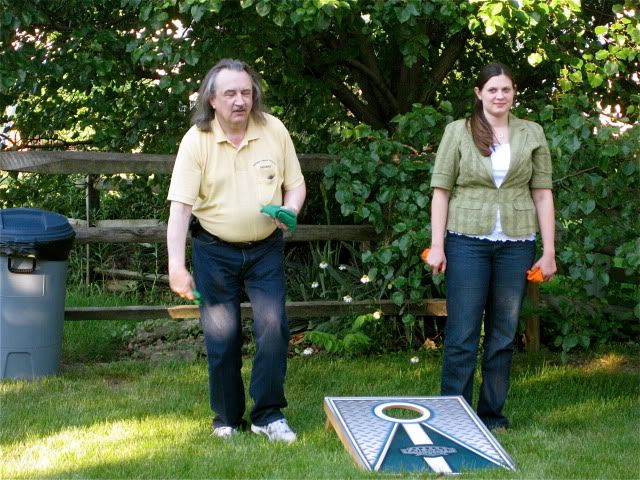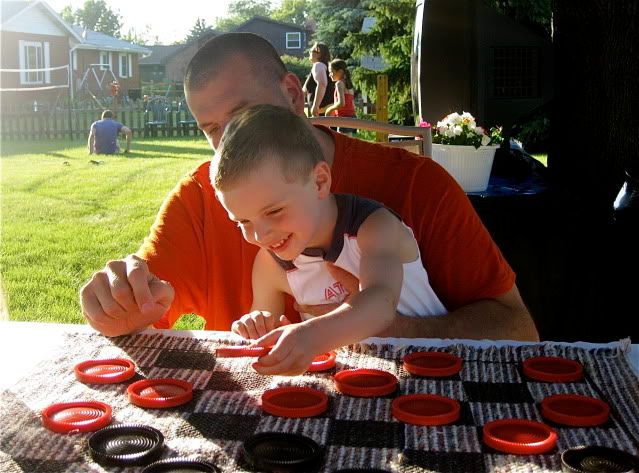 My cousin Ben with his son Nic
VIDEOS: Helium Fun Post Party!
May 30 AP 150– Our AMAZING "Family" Support Group. I love each of them dearly, forever! We will always be there for each other, encouraging and cheering and loving.
Categories: Ciao Bella Vita : Daily Journal - Tag: abby, alexz, appreciation project 2010, ash, becca, ben, dad, dillons, hutch, jack, jacob, jamie, jessie, katie, les, logan, matt, mer, mom, pam, ryan, sandie, tay, the whites, tony, videos, vittoria