A Mom Post
February 9, 2014
(Pictures from Adry's class website)
Can I just express how PROUD I am of Sir Adry Padry?
You know, I got pregnant and brought a human being into this world with virtually zero expectations. I was open to the countless possibilities: health, disabilities; intelligence, disorders; classically adorable, unique; outgoing, shy; goody two shoes, trouble maker; ambition and contribution, jail time; love me, hate me… I mean, the possibilities when you are a parent are endless and potentially stressful… or joyous… or heartbreaking… or most likely all of the above. So I can't therefore say that Adry has exceeded all of my expectations, but I am so happy to be surprised and blessed by who he is and what he is capable of 🙂
I am surprised by how much he LOVES public school. He fits right in, he's fearless, and making friends is his second nature. His teacher calls him "sweet" and "good natured" and "friendly".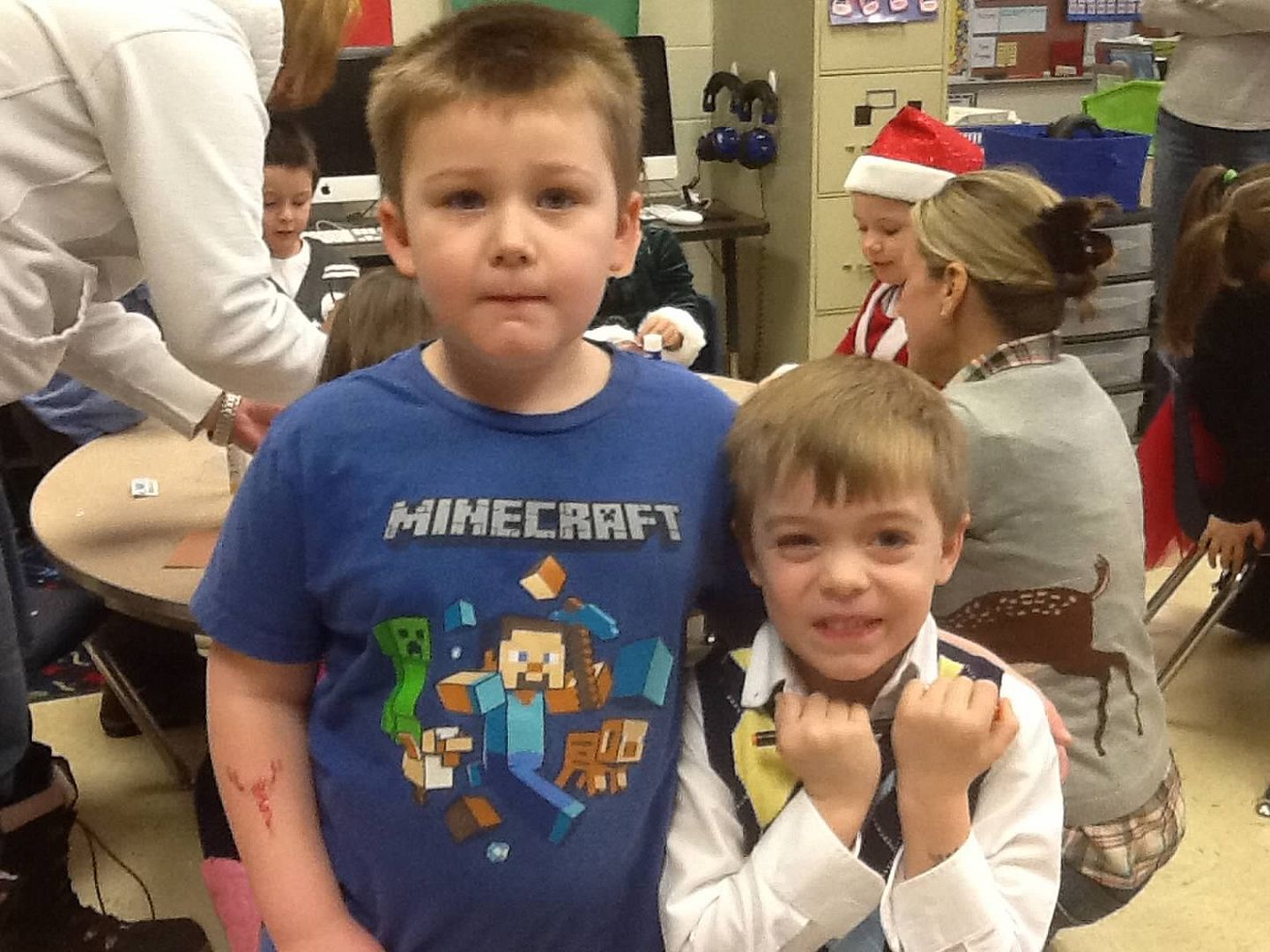 (Adry and a friend from school)
I guess I had this idea- since I was the kid who chased invisible dogs named January and had a handful of rocks for best friends- that Adry might be the "weird kid" who randomly broke out in Zombie Apocalypse Mode, charging throughout the playground waging imaginary war. Granted, I would have been JUST as proud of him had be been that weird kid, but it turns out he's normal and I'm okay with being pleasantly surprised. His childhood may not be as imaginative as mine was, but life is probably easier when you never have to experience the crushing heartbreak of your first "Sid" the rock being swallowed to the depths of Alum Creek. (RIP Sid #1.)
(Don't get me wrong. He's not completely devoid of weird. He DID once say, with utmost sincerity, that he wanted to be a knife juggler when he grew up.)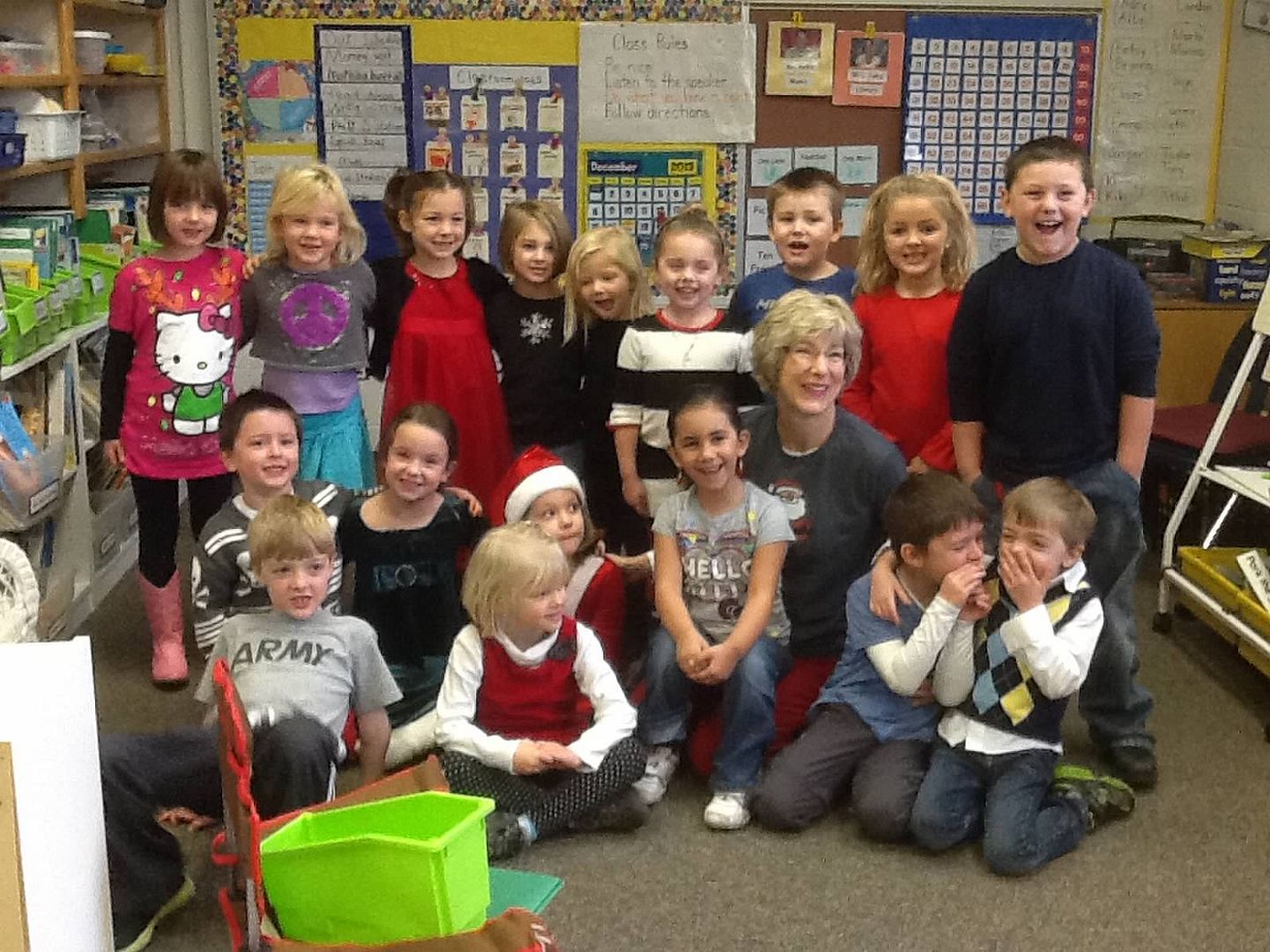 (Adry's class with the teacher. He's having fun with a classmate in the R front row)
I am also surprised by how sharp that little mind of his is. Sharper than mine was or is or ever will be. I feel that I have excellent critical thinking skills (even Keithy, my Genius IQ Husband says he likes hearing my ideas because I challenge him), but my hazy brain moves at a snail's pace. It takes me a minute to gather information and comprehend what's going on around me, and I don't remember things worth a damn. Adry, on the other hand, is incredibly observant and inquisitive, takes in every.little.detail, and remembers everything.
Anyway, back in January Adry had his turn being Super Star Student of the week. We made a poster collage-of-sorts with all of his favorite things and his dad, Keith, and I got to come in for Adry's little 20 minute Super Star presentation.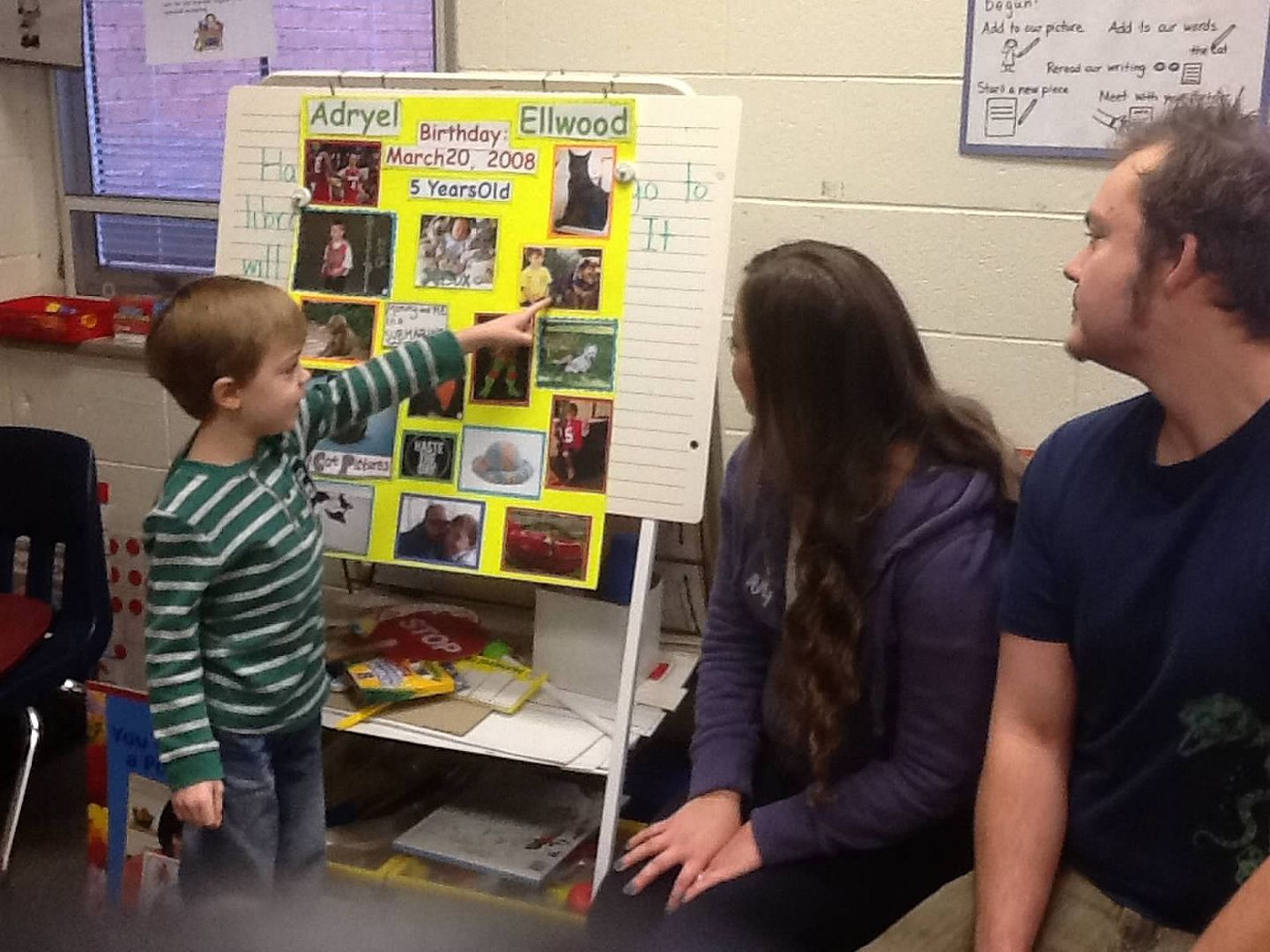 When he was finished introducing us and explaining his photos, his class had several minutes to share questions or comments. His teacher made a couple of half-attempts to wrap up the sesh, but with each attempt Adry continued to call the names of children whose hands were raised and she allowed one or two additional questions or comments slip in. (Super important ones like 'I LIKE ICE CREAM TOO!' or 'MY DOG LOOKS DIFFERENT THAN YOUR DOG!' or 'DO YOU HAVE A ROLLER COASTER IN YOUR HOUSE!?') After the second or third time she decided to end it for good. She was telling the children it was time to return to their seats when Adry put out his hand and said, "Wait, wait." He gestured to a little boy who'd been fumbling with a poster on the wall and had remained silent throughout the presentation. Adry called him out and said, "Seth. Do you have a question or comment?" To which, without hesitation Seth bluntly replied, "No." Adry accepted and only then did he allow his Moment To Shine to come to an end. Keithy and I laughed about that moment all the way home.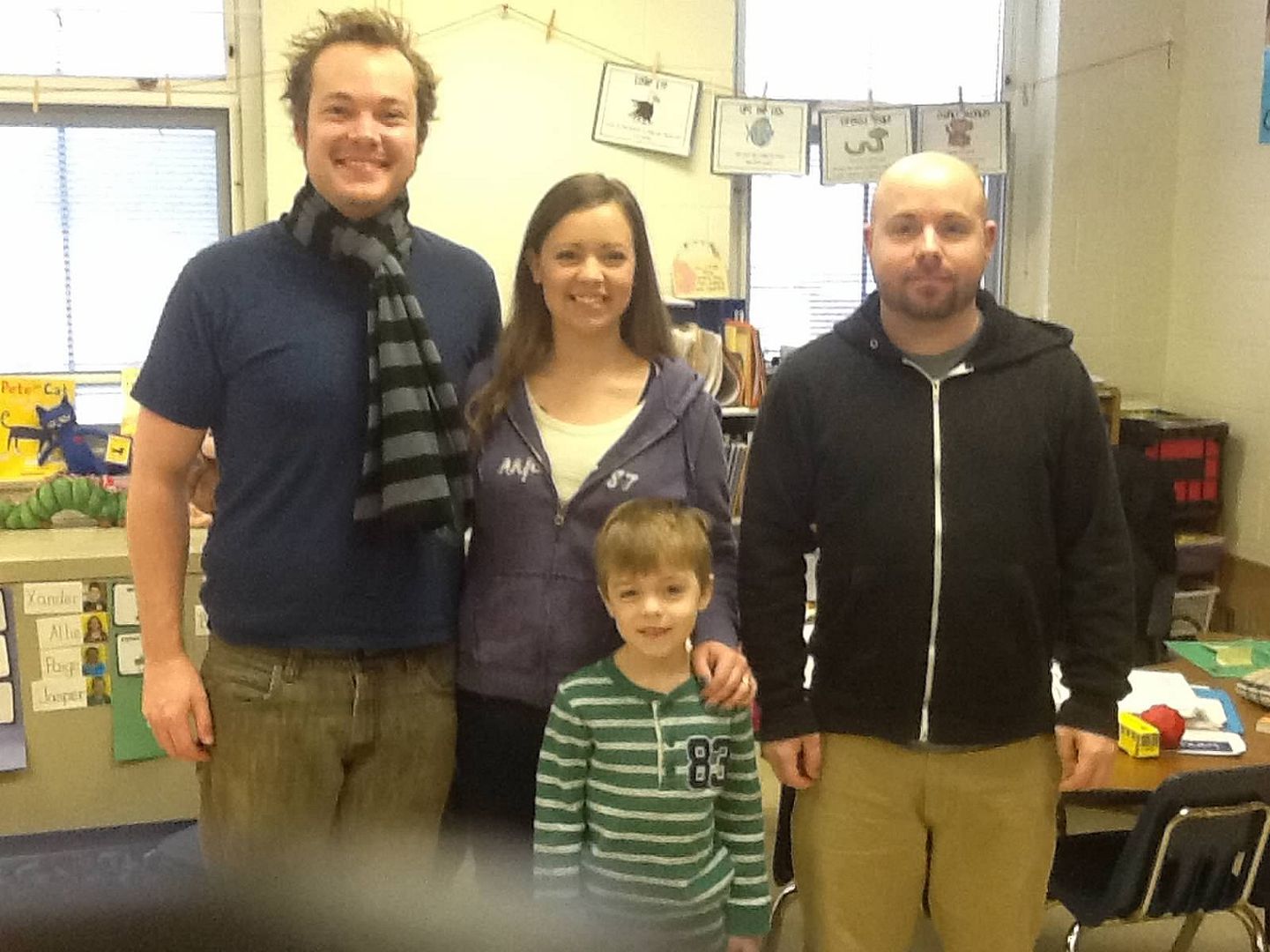 Categories: Ciao Bella Vita : Daily Journal