Race for the Cure 2010
May 17, 2010
May 15 AP 135– Pammy's cancer survival and Race for the Cure.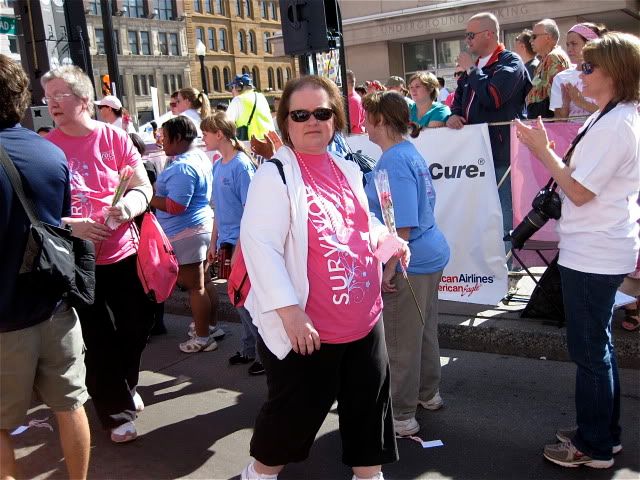 Pammy- Five Year Survivor!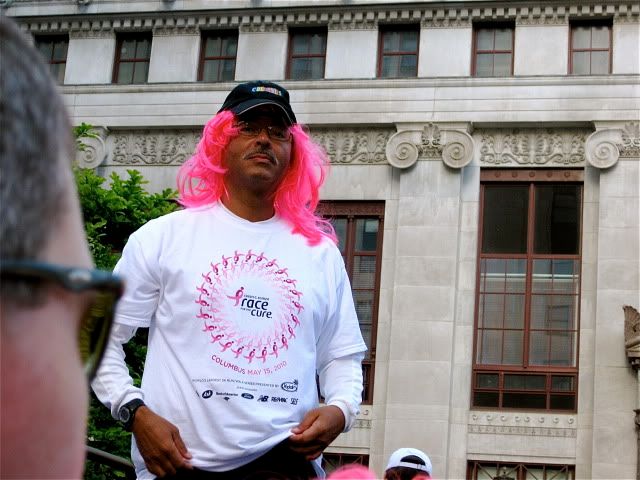 Columbus's Mayor Mike Coleman, LOL. Lookin' good.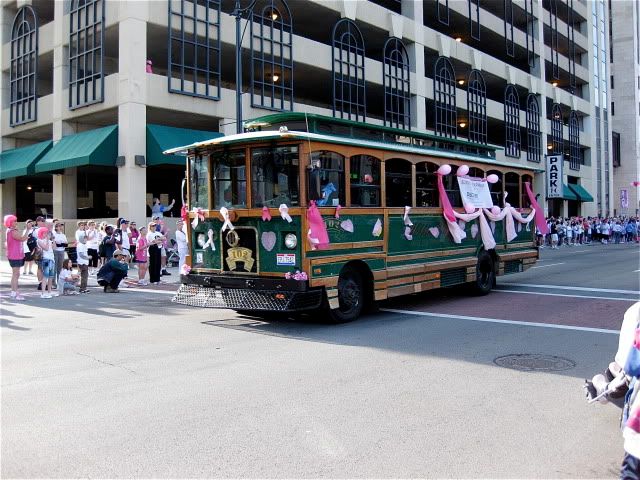 SURVIVOR EXPRESS. For those too sick or weak to walk.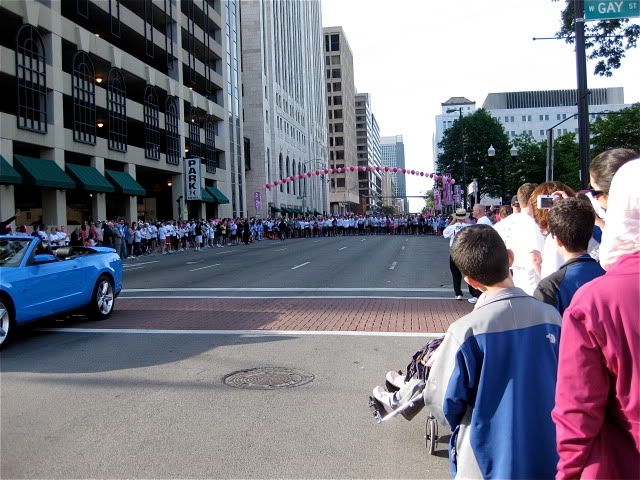 5K runners at the starting line ready to be led by the blue car.

Chris Spielman, Stephanie Spielman's husband and former OSU and NFL football player, speaking to the crowd.

Yes, this is the crowd we walked through for like 20 minutes. Claustrophobia was calling my name!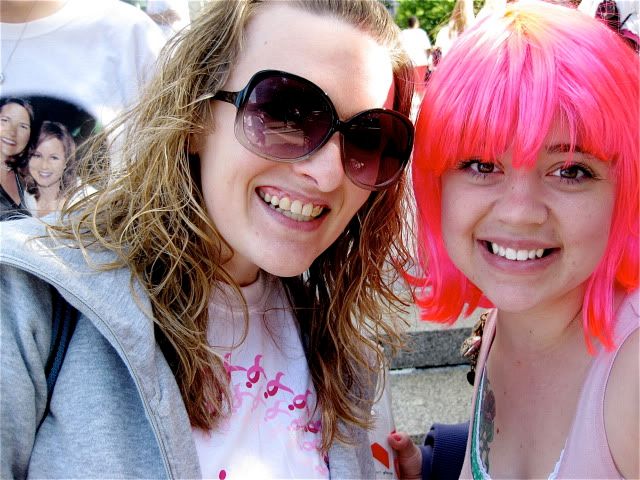 Ash and I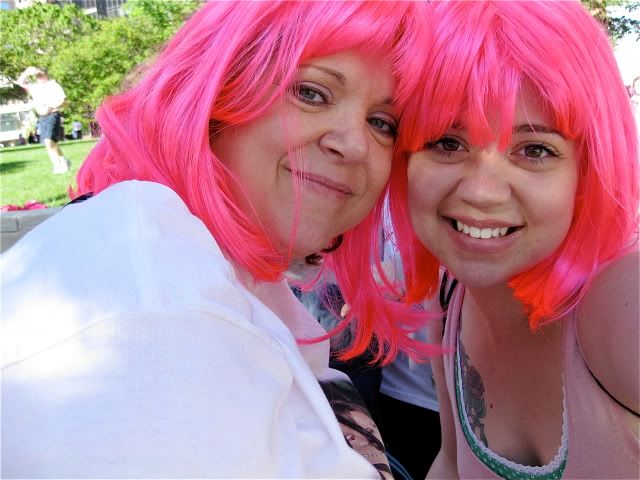 Momma and I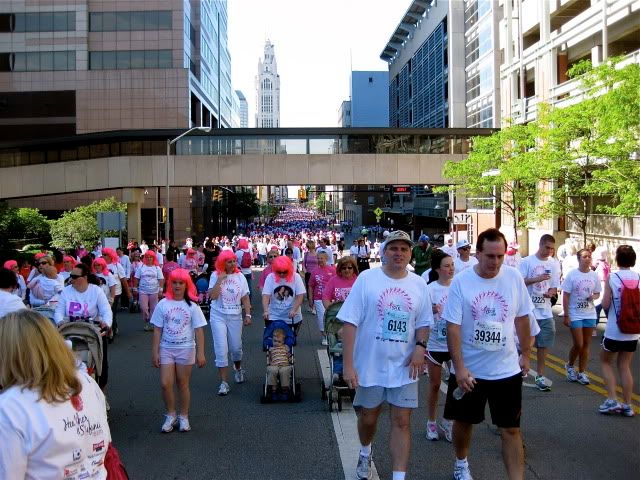 THIS is just a VERY TINY glimpse of what downtown Columbus looked like during Race for the Cure: A sea of pink as far as the eye could see! I don't know if you can tell, but those are all people as far back as you can see in this picture. That was behind us. There were just as many in front of us! And this was only ONE of the three walks/runs! It's kind of an unexplainable experience.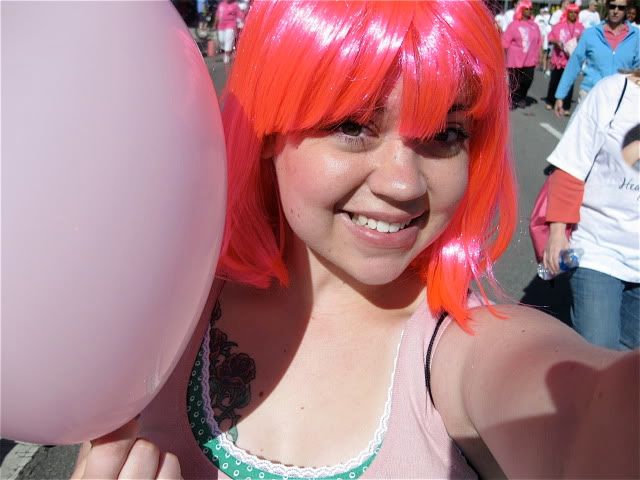 Me during the walk with my pink balloon.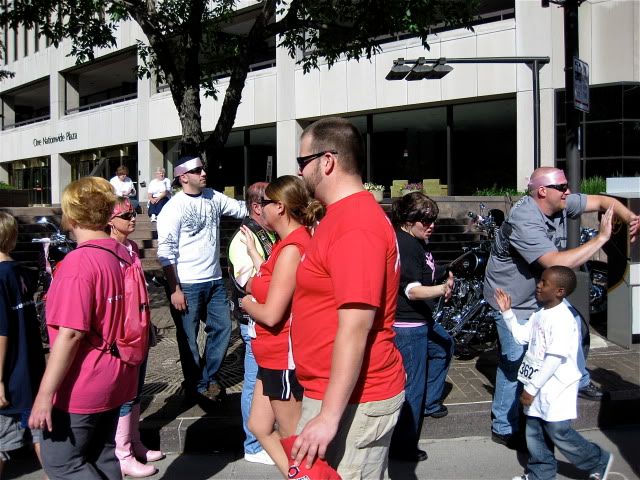 Motorcyclists on either side of the street were revving their engines and high-fiving and cheering the walkers on. One of the cyclists was wearing a t-shirt that said, "Save a life, grope your wife"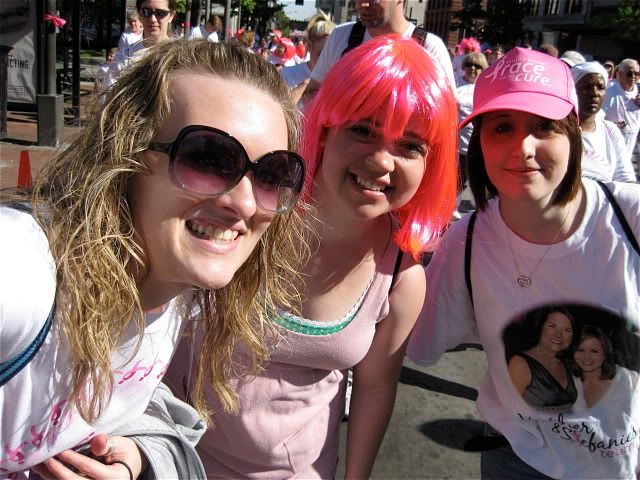 Ash, Me, and Amanda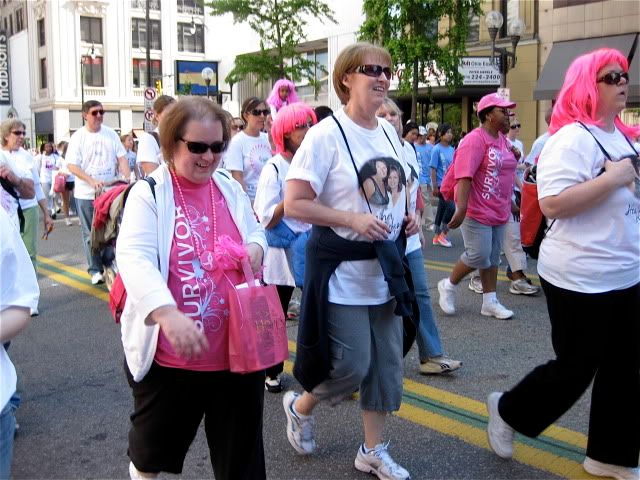 I tried to get all of the ladies in our group walking. Pammy, GInny, and Mom are at the front of the pic. Sneha and Les are hiding behind them.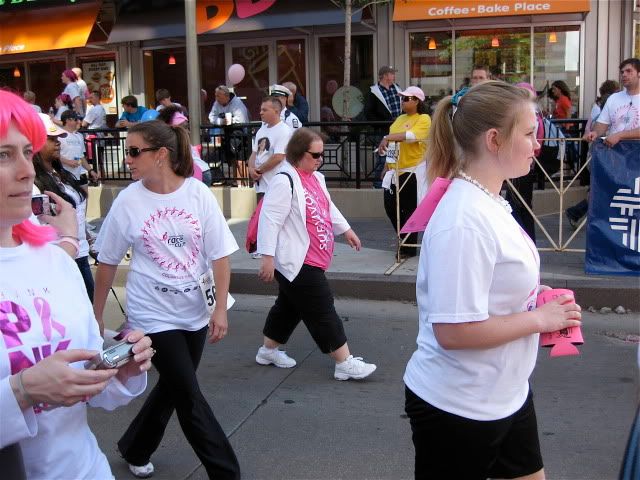 Pammy's getting in the Survivor's Finish Line!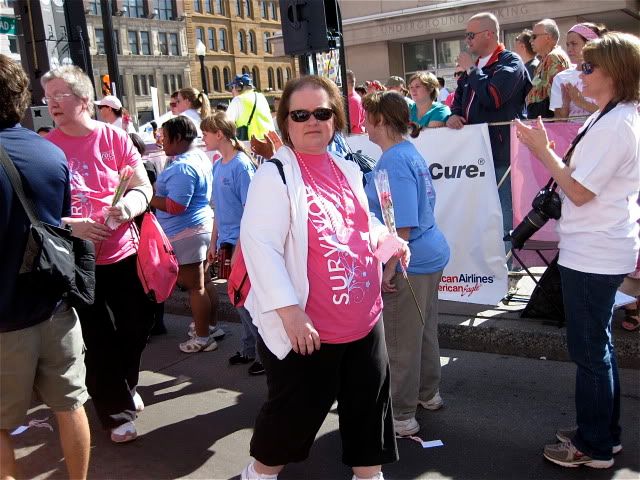 Here she is walking out with her survivor's rose. Five years ago she was diagnosed with Stage Four Sarcoma. More than once they told he she had a week to live or wouldn't even live through the night. And here she is, doing a mile walk for Race for the Cure! Hallelujah!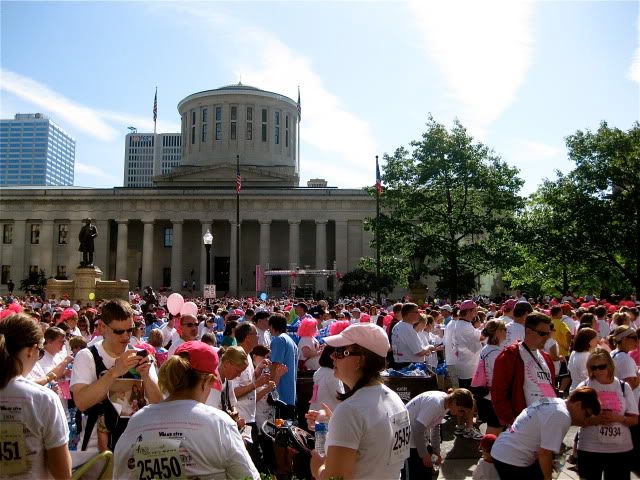 The State House… and lots of people… in lots of pink!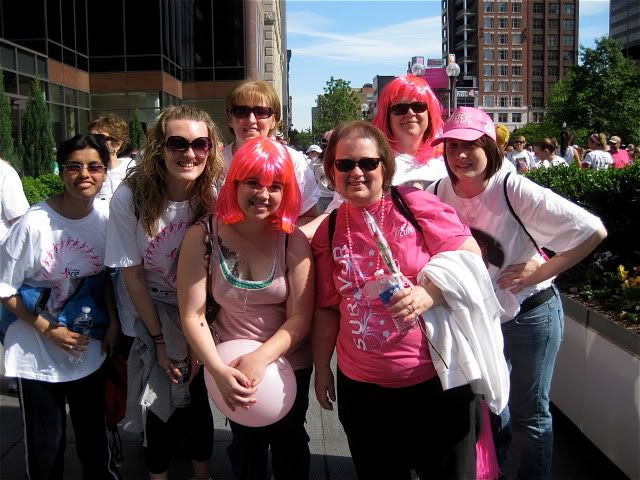 All of the girls who walked together! Minus Les because she decided to hide even though we all thought she was there and posing for the picture. I can't even tell who she is hiding behind! Weasel. Anyway, from left to right: Sneha, Ash, Me, Ginny, Pammy, Mom, and Amanda

I loved the pink afros!
It was a touching experience and we are SO blessed to have Pam with us walking and healthy!
Categories: Ciao Bella Vita : Daily Journal