Little snapshots of my life of late…
June 10, 2009
I saw this picture and the insistent 'to dye or not to dye' debate on my head was ended. I will not dye. Not this season. I thought I might go a shade lighter for summer, or at least add highlights, but I like the solid mousy brown. for now. Perhaps next season…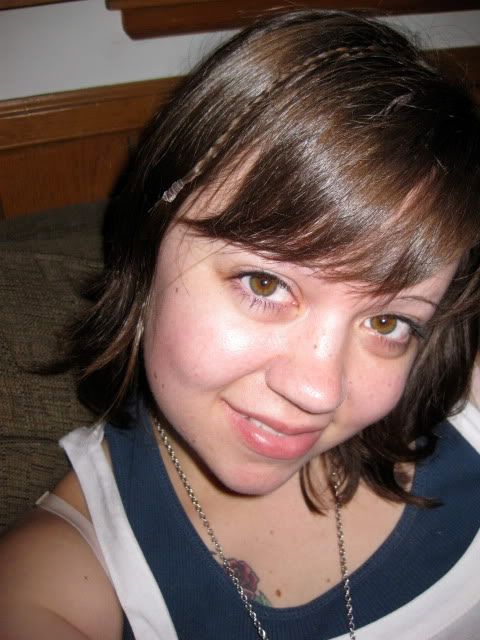 I took this photo at the very onset of my pink eye last week. It's eeewy and gooey, I warn you: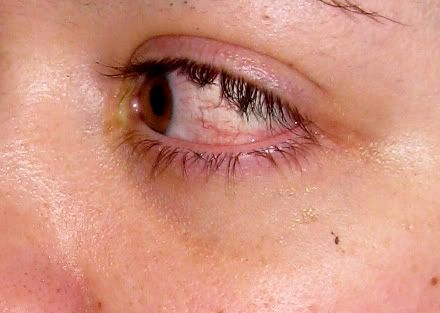 I woke up the next morning with my eye glued shut. LUCKILY it was gone by the next evening! The Azithromycin must have knocked it out.
I KNOW my baby is feeling icky when he sits forEVER like this: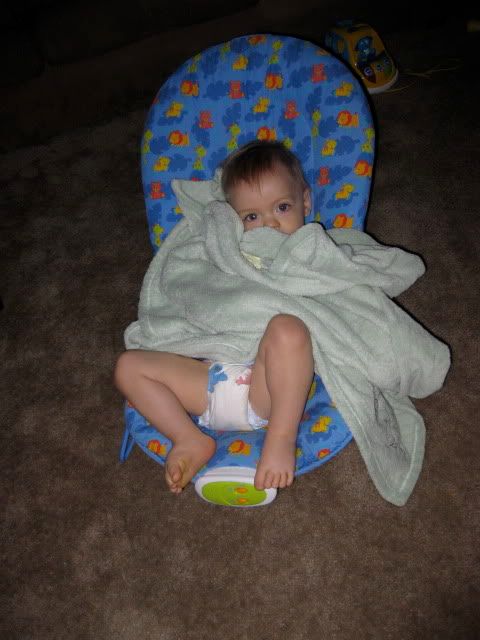 Poor baby. He had two terrible ear infections. He seems to be doing a lot better now, though. I'm still woking on fighting MY germs :-/.

He was watching his grampa (my dad) ride his mountain bike in the yard…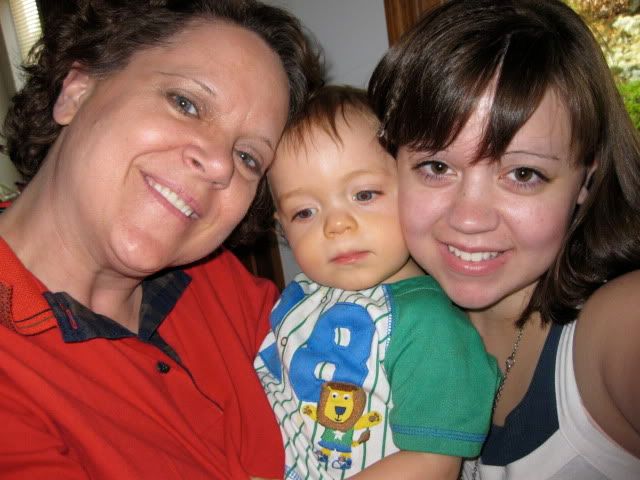 This (along with a manicure) was my Mother's Day present that I just cashed in this past weekend. You know, I think I will never pay to have my nails done again. I dropped 75 bucks, and had a chip on my big toenail before I even walked out the door. All of the white polish from my french manicure on my right hand is all chipped off. SUCK! Not worth it. Oh well, at least I got to spend time with my mom! And my nails DID look nice for our outdoorsy barefoot photo shoot my family had. I'm excited to see those pictures! (THANKS, Alexz for being the best EVER help with Adry for the pictures!)
Now that I am looking back on it, I DID have a very pleasant weekend. On Saturday mom and I got pampered together, and then we had a small little family cookout. Dad and I stayed up late after everyone had left or gone to bed and just talked and talked and talked about EVERYTHING. I LOVE when we get to do that. I learn so much from my dad.
Sunday was a fairly busy Sunday– we had our photoshoot, then went to Cheeseburger in Paradise for lunch.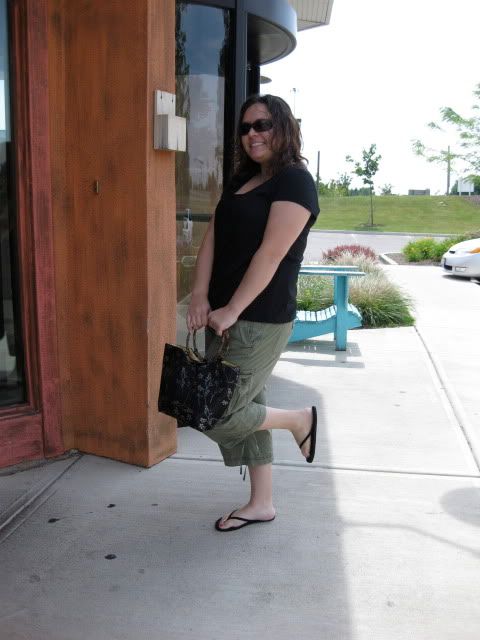 While waiting for the restaurant to open, dad thought it a perfect time to do some harmonica playing:

Haha, they thought I was taking a picture. I'm pretty sure my mom never figured out it was video, lol.
After eating there were a few quick errands to run, and I was able to briefly enjoy sitting in my parents' yard under a shade tree. I was on my back looking at the sky through the branches… it was SO pretty, and I tried to capture it in a picture, but of course I didn't come close.

We then went to see UP. (My second time seeing it, and I was 10X more emotional the second time around for some reason. I definitely cried like three times. ugh. It really is a cute movie.) Then more time under the tree. Then Ariel's graduation party. Then I was so exhausted I couldn't stay awake. I tried coke. I tried sugar. Oh man I crashed. My family had game night that night and I was so tired I can't remember what happened. I attempted to participate and was failing miserably, that's all I know.
Mom and Adry the Monday after a busy weekend:

Categories: Ciao Bella Vita : Daily Journal