A Sanders Thanksgiving 2014
December 20, 2014
Once again my mother, The Food Woman, and my husband, Chef Daddy, spent HOURS planning, shopping for, and preparing an absolutely delicious Thanksgiving meal for 23 people who got to enjoy it at a beautifully decorated table.
I cannot remember all the dishes, but to name a few: three kinds of stuffing (to accommodate the vegetarians and those with aversions to onions), two kinds of sweet potatoes, church potatoes, brussels sprout salad, deviled eggs, two kinds of soup (one made by Alexz who brought a couple of other yummy dishes), homemade rolls, salad and corn casserole made by Sherry, and several desserts… the list goes on. It was a proper Thanksgiving with stretchy pants and food comas.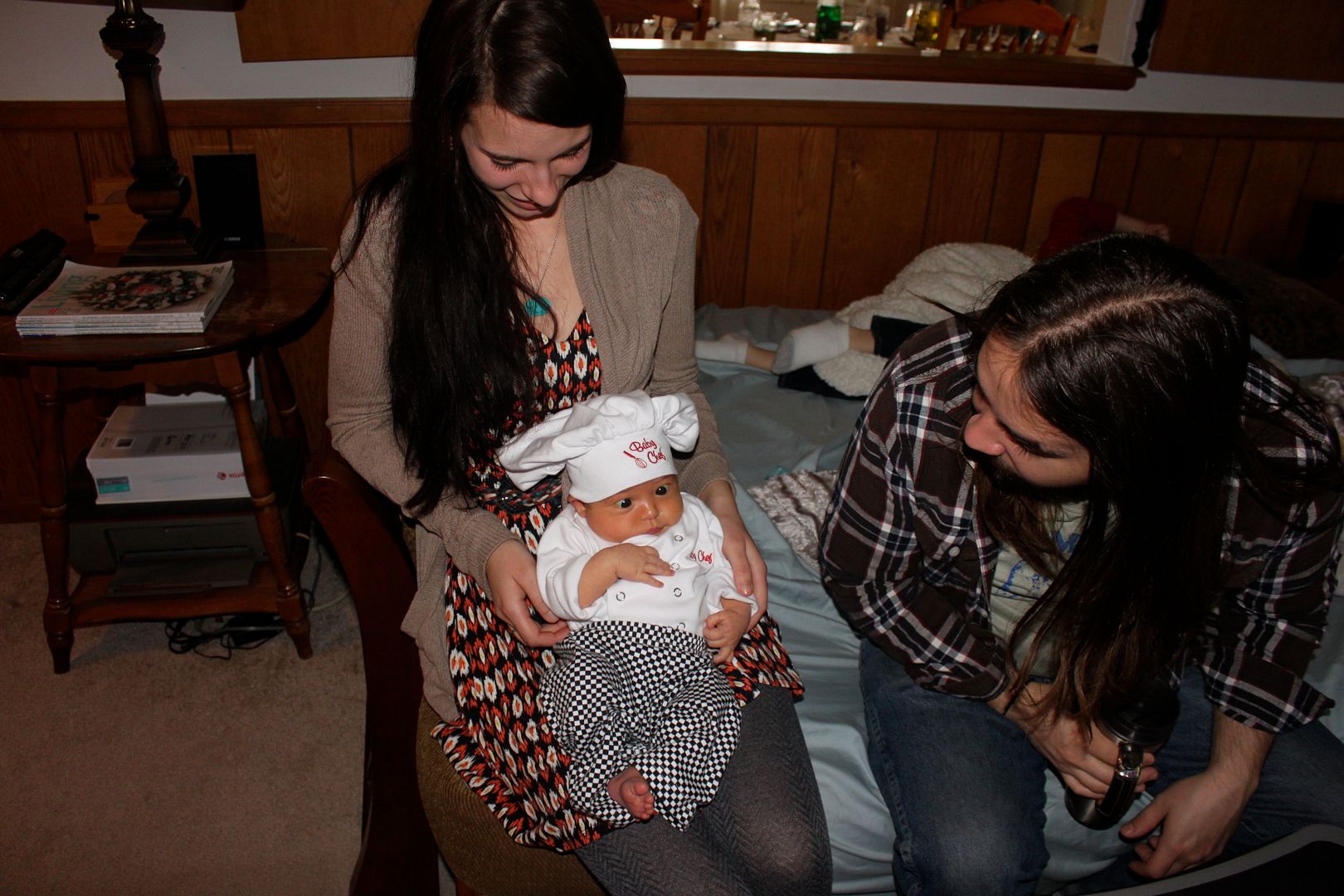 Rebecca and J dressed Ella up in her Chef Baby outfit.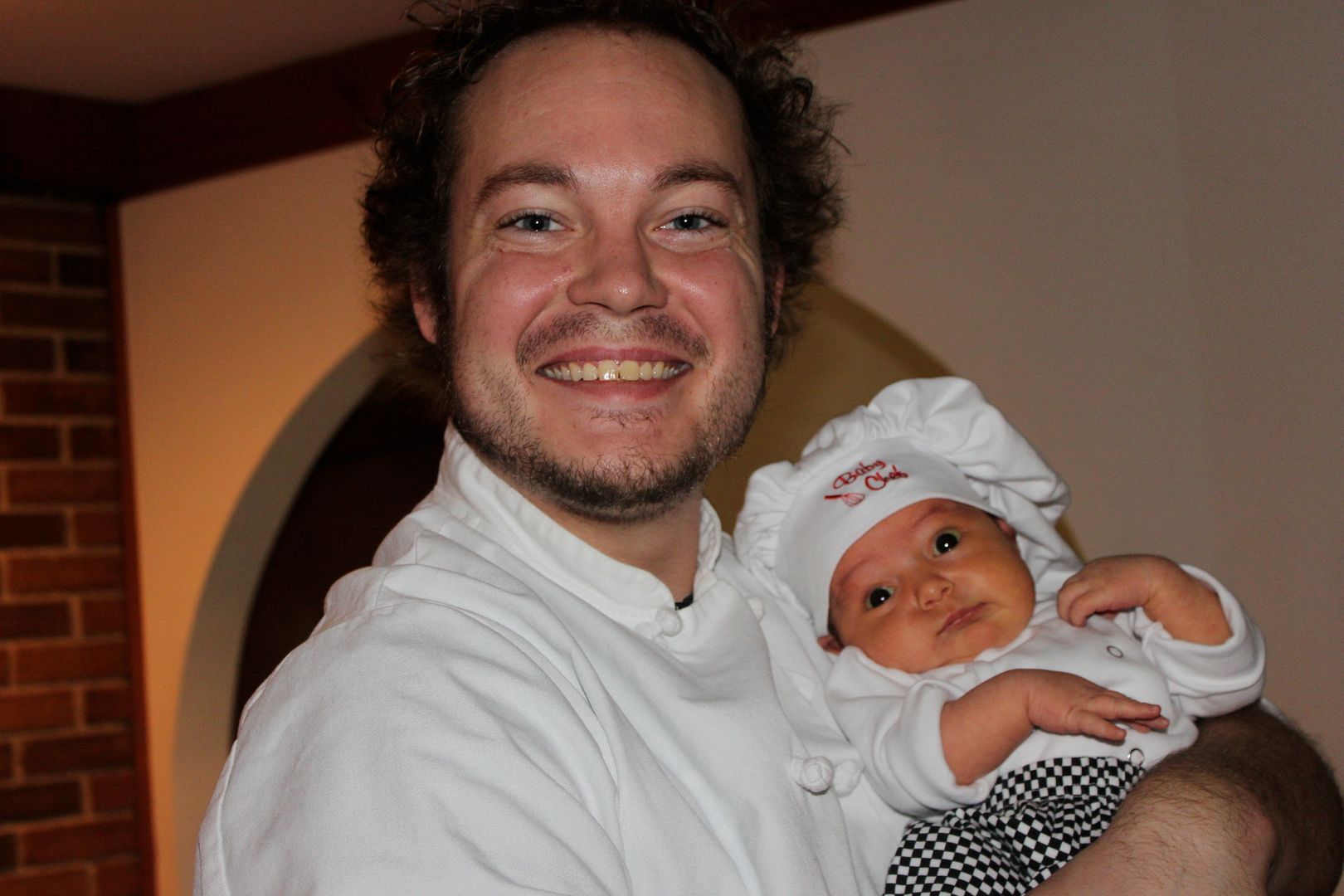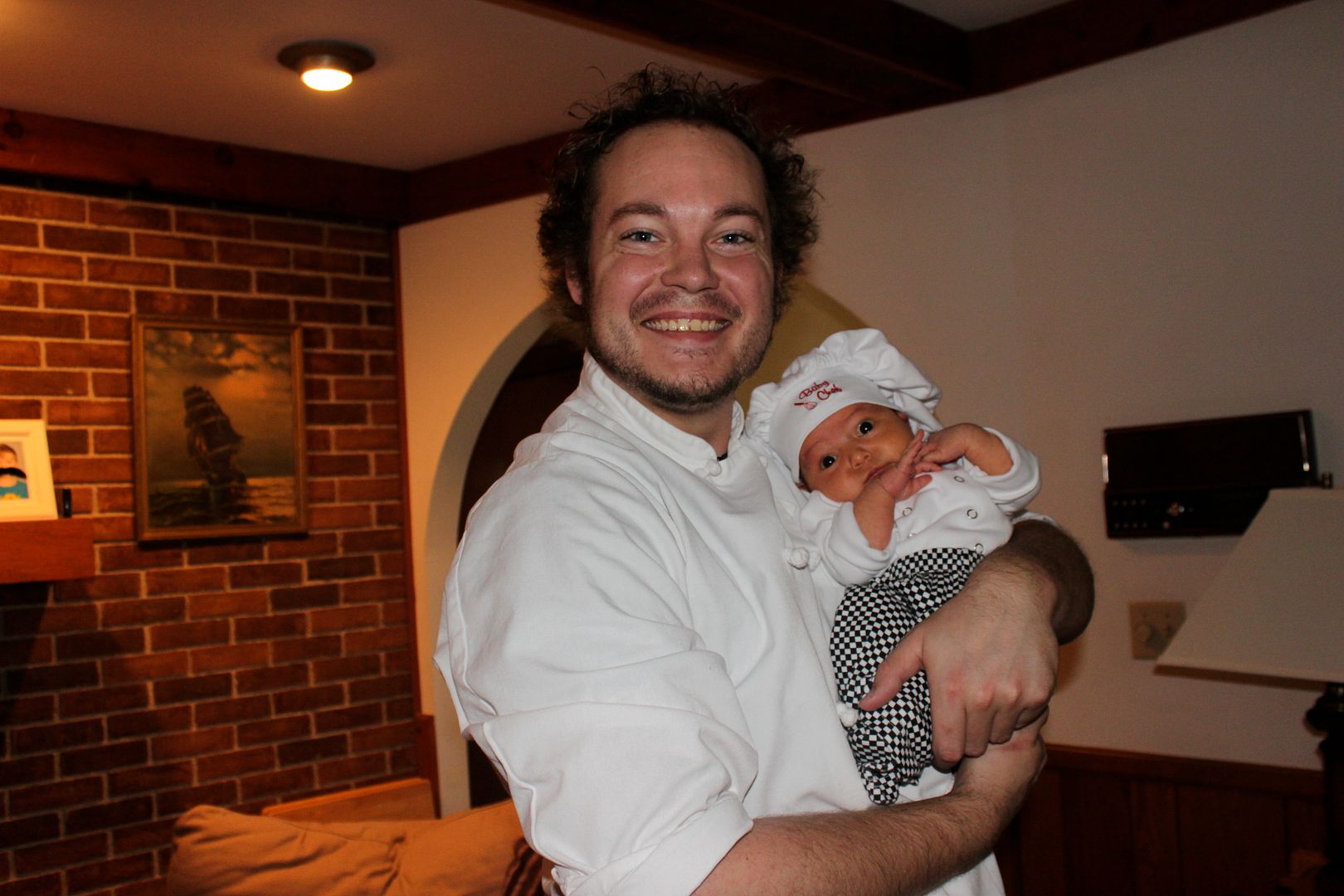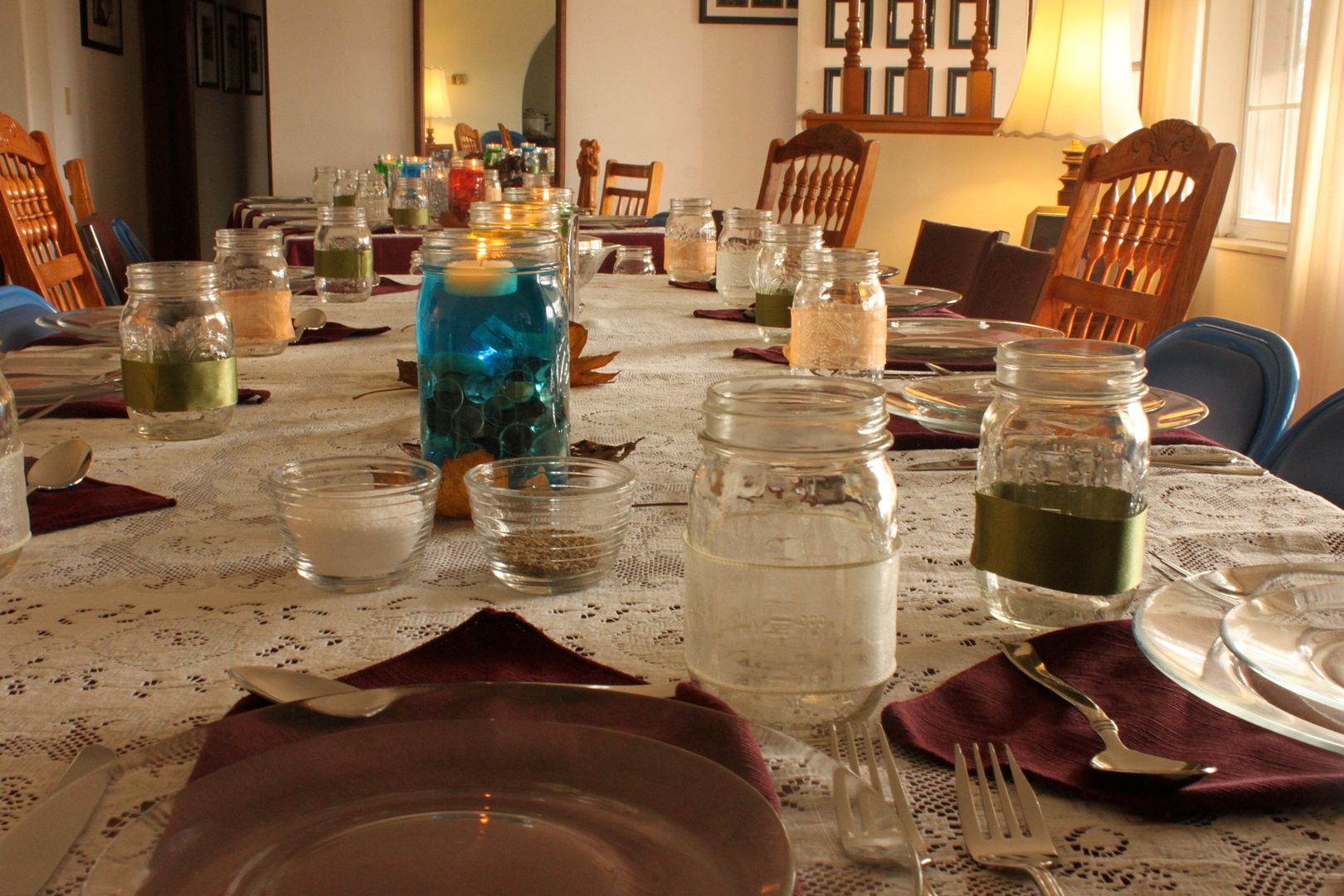 Adry stood by the window for the longest time anxiously awaiting Tori's arrival.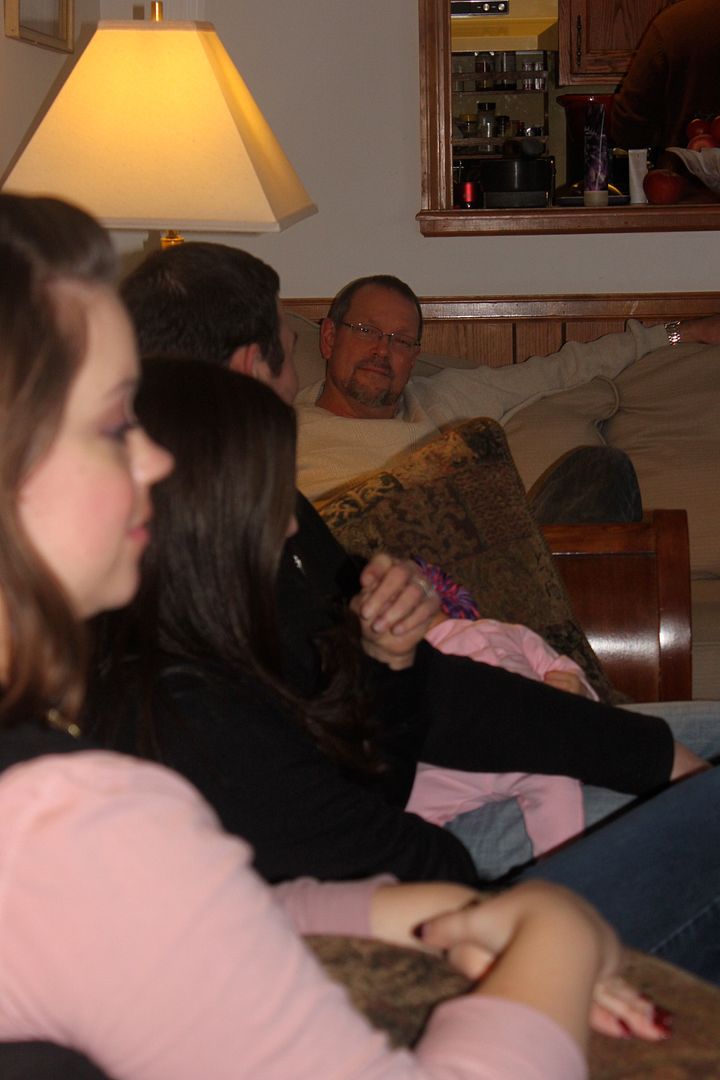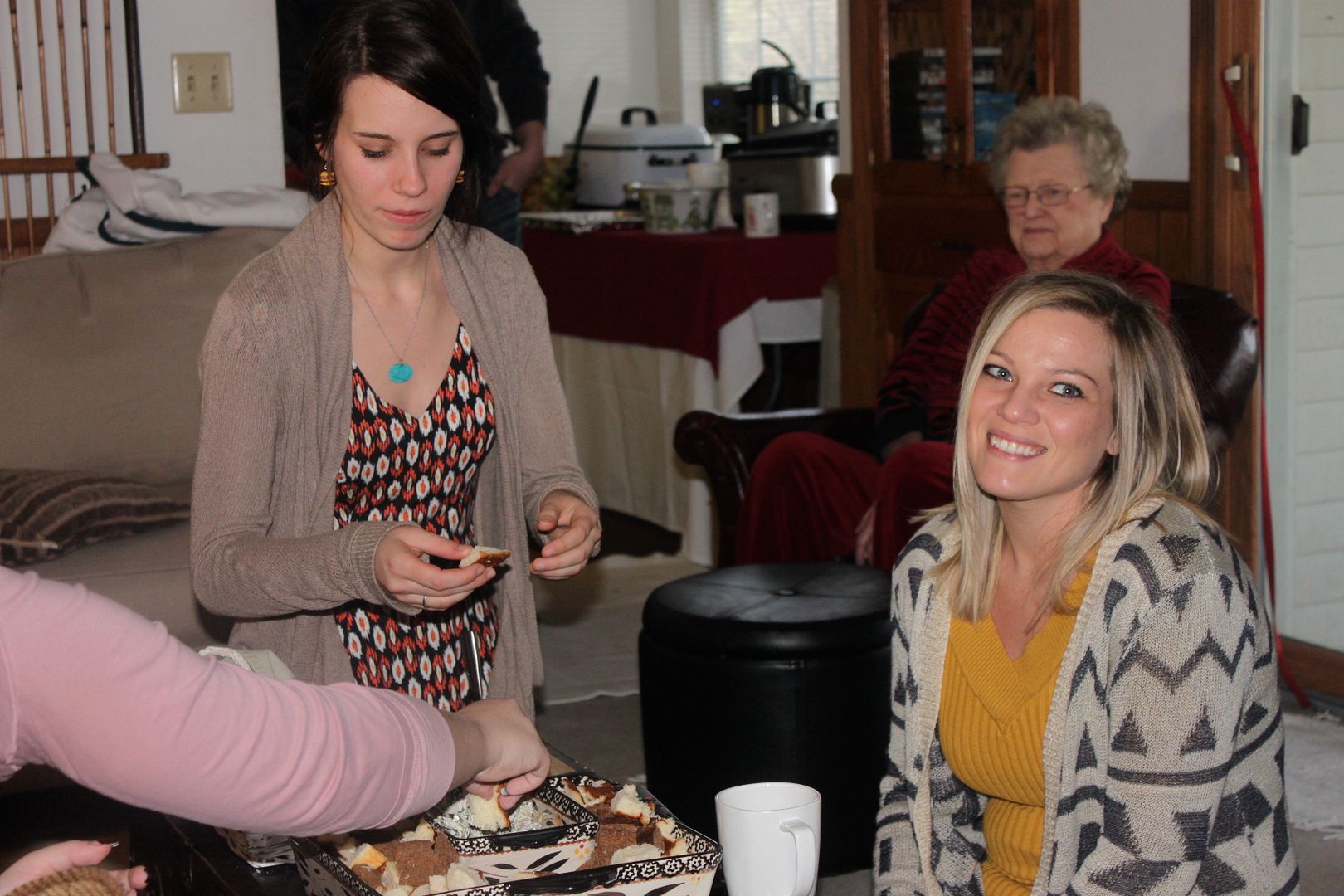 Apparently Mom asked J and Rebecca to set out extra toilet paper rolls in the bathroom.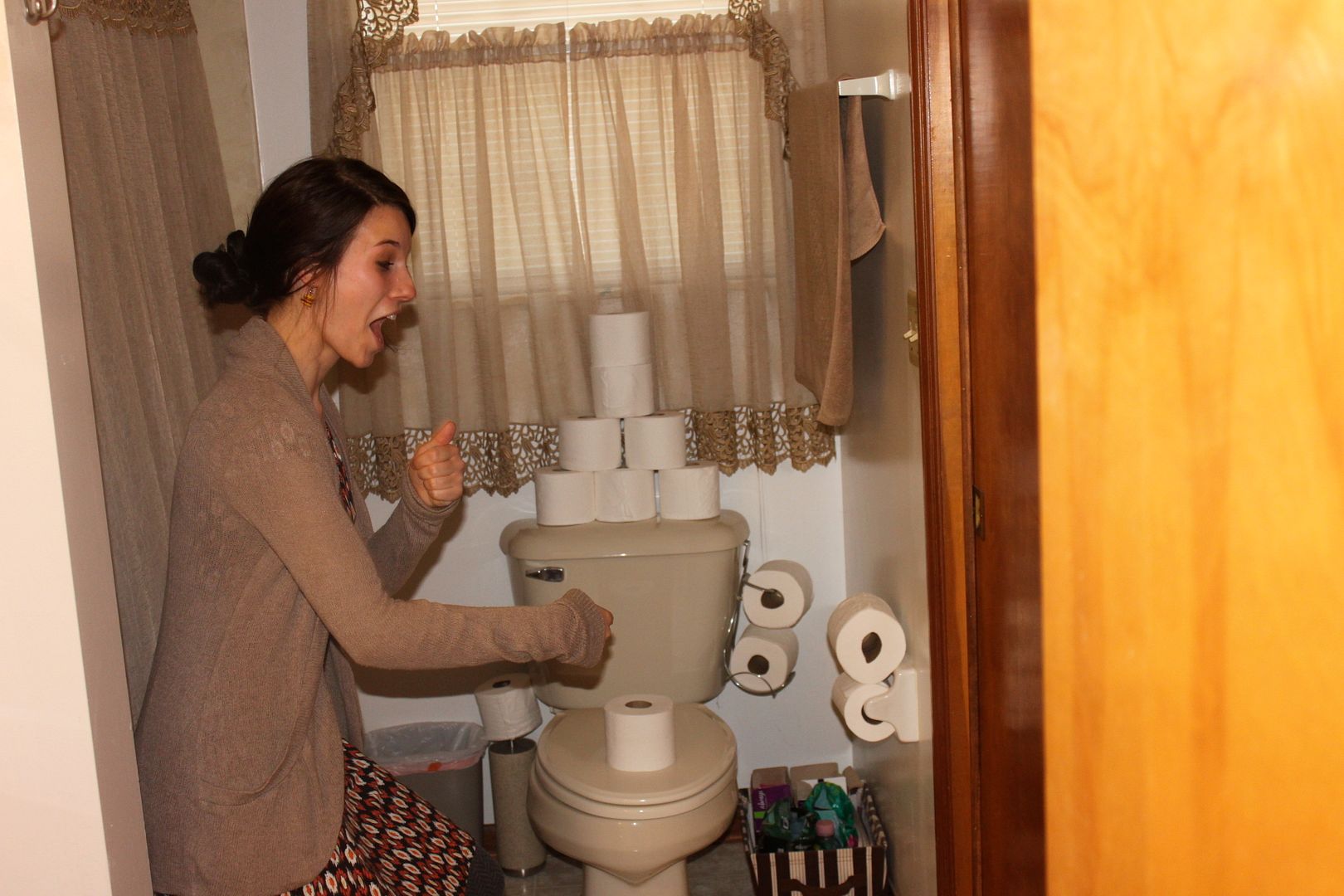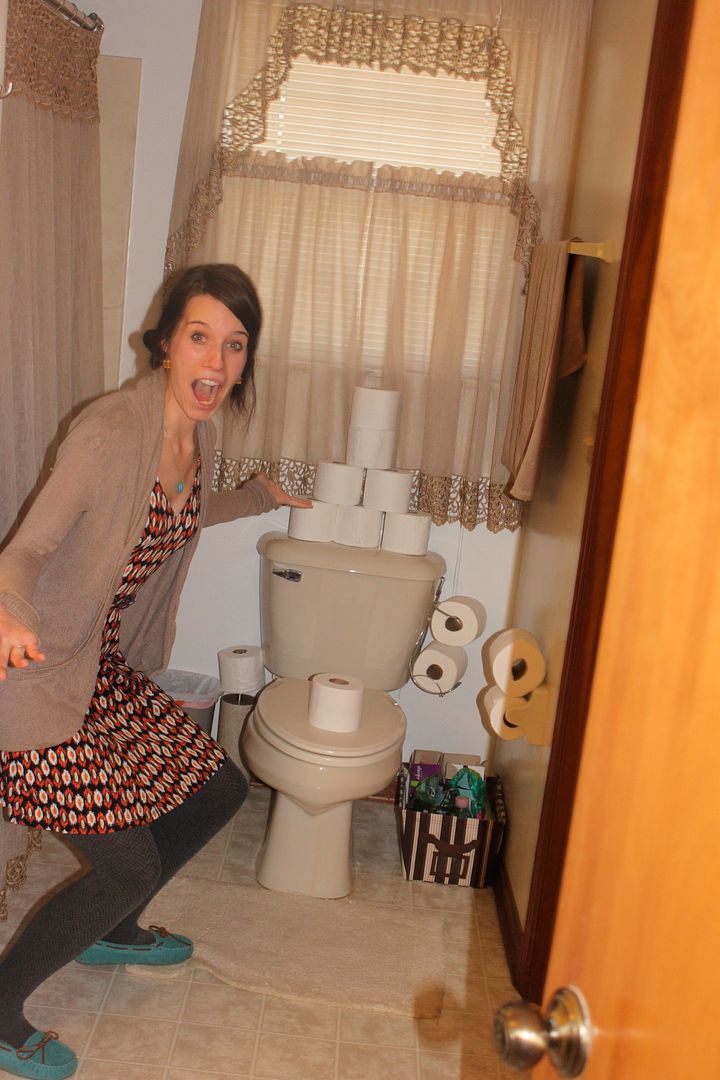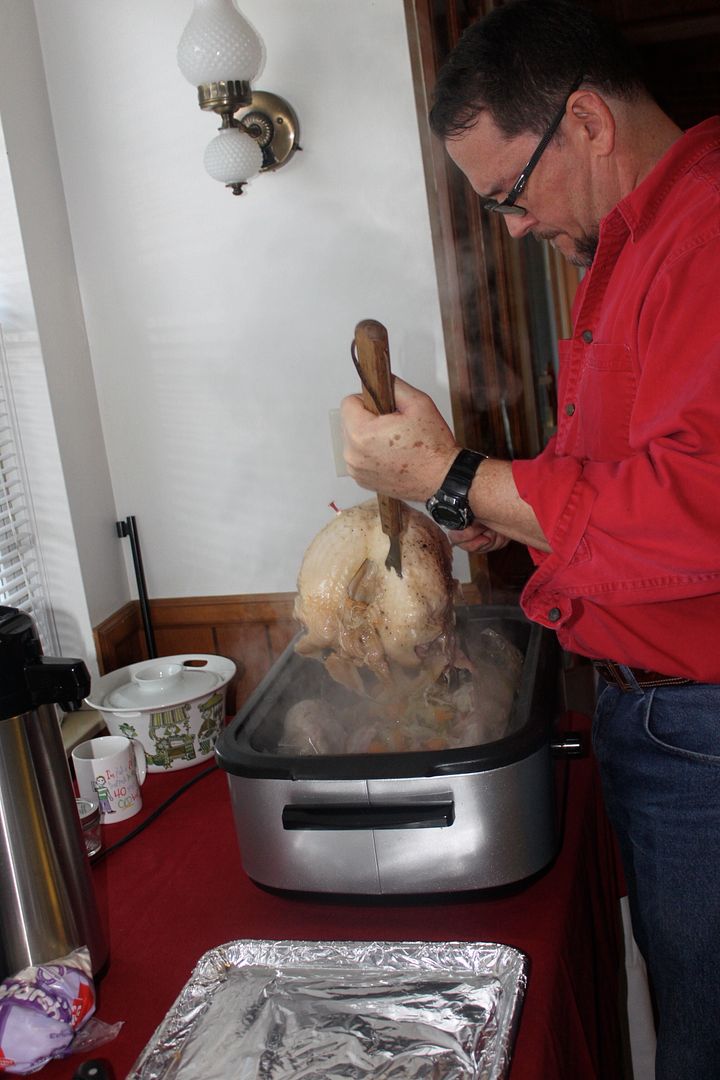 The Bird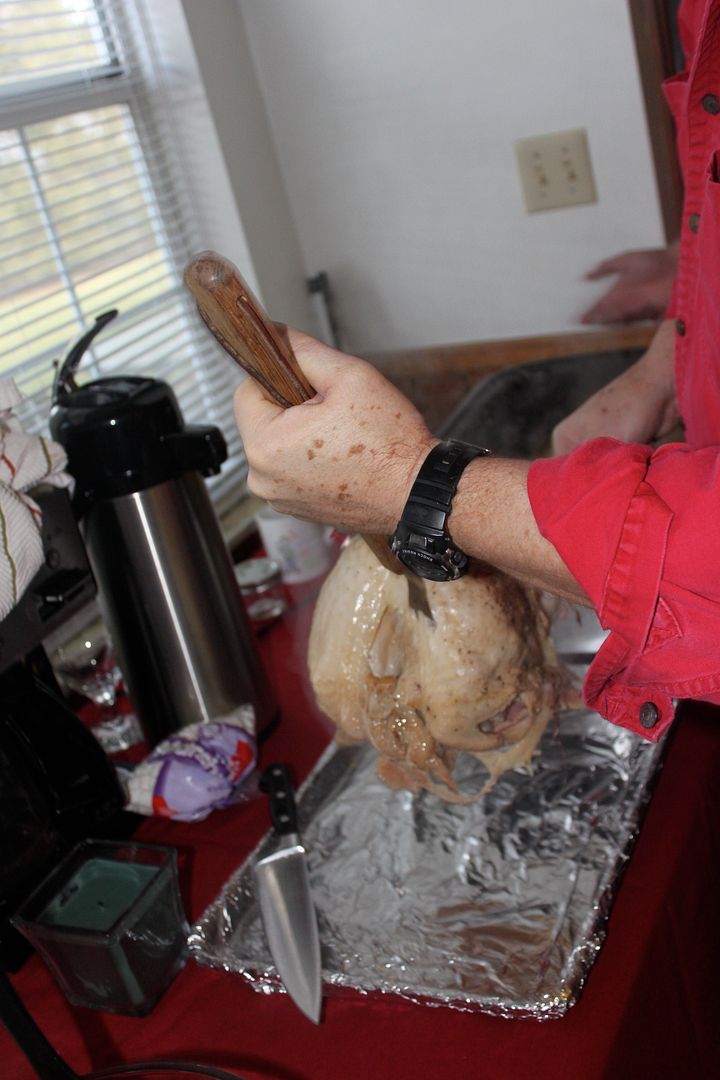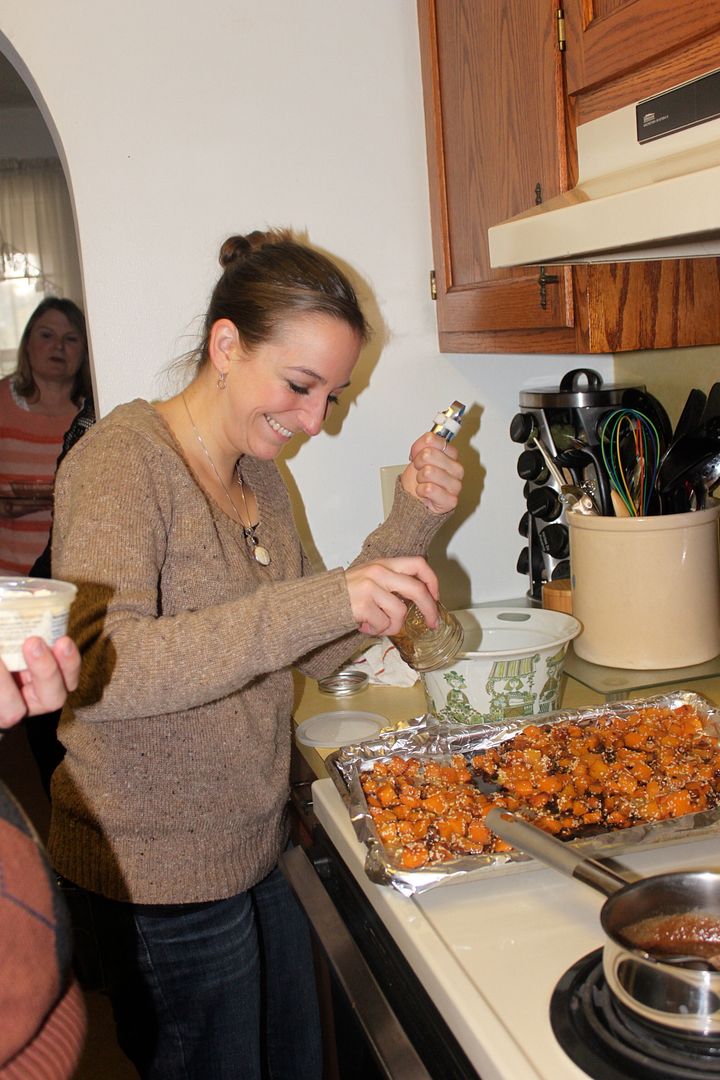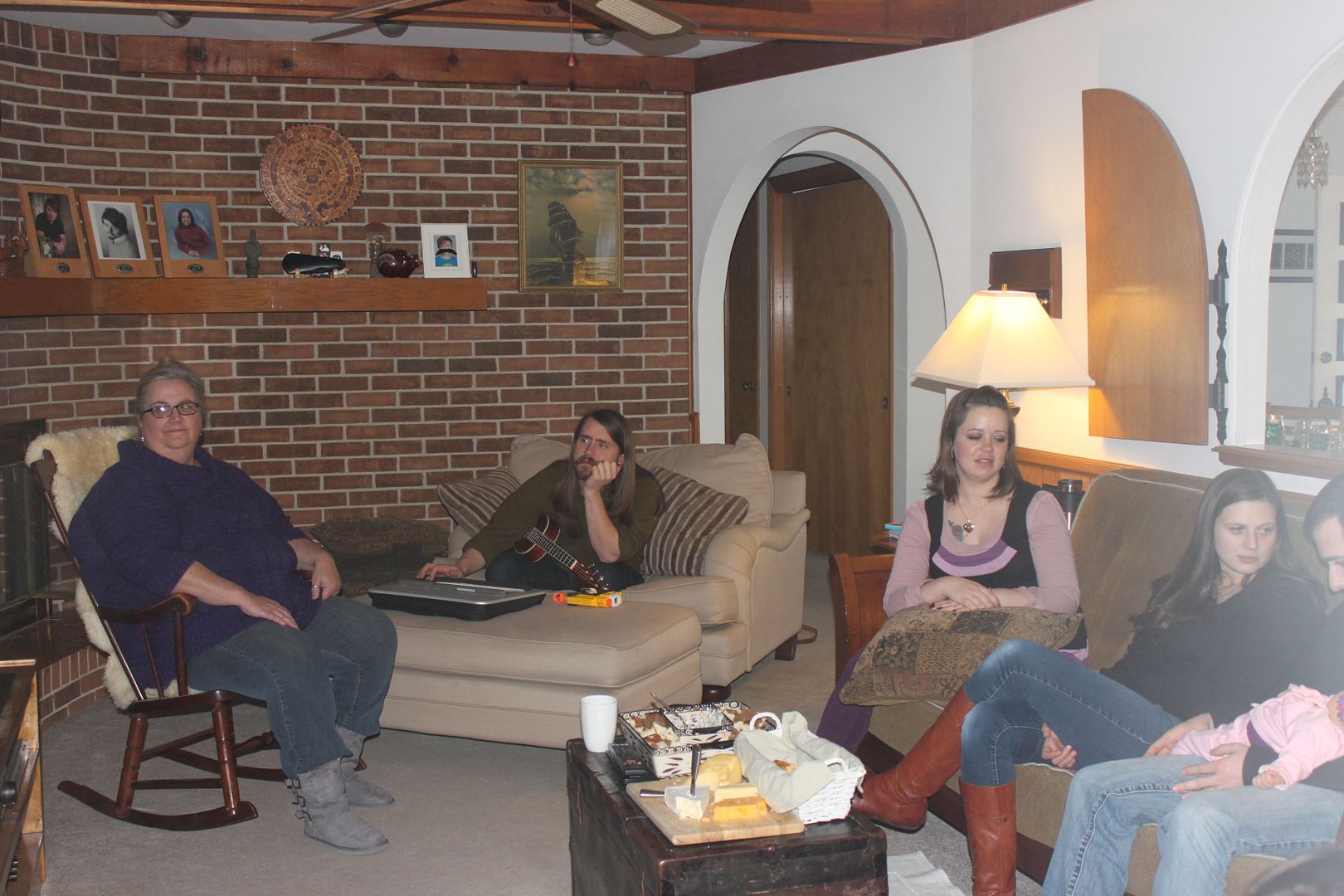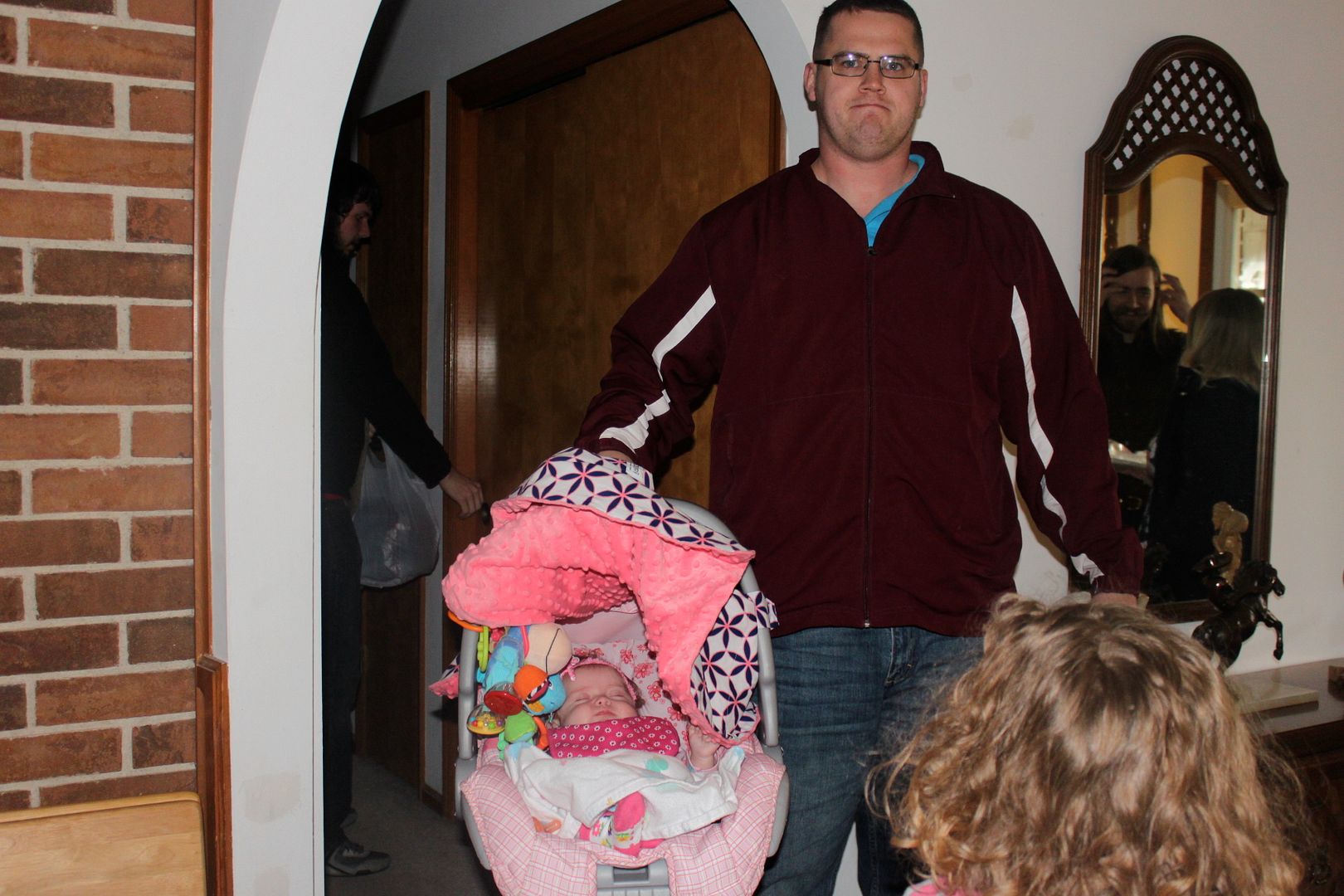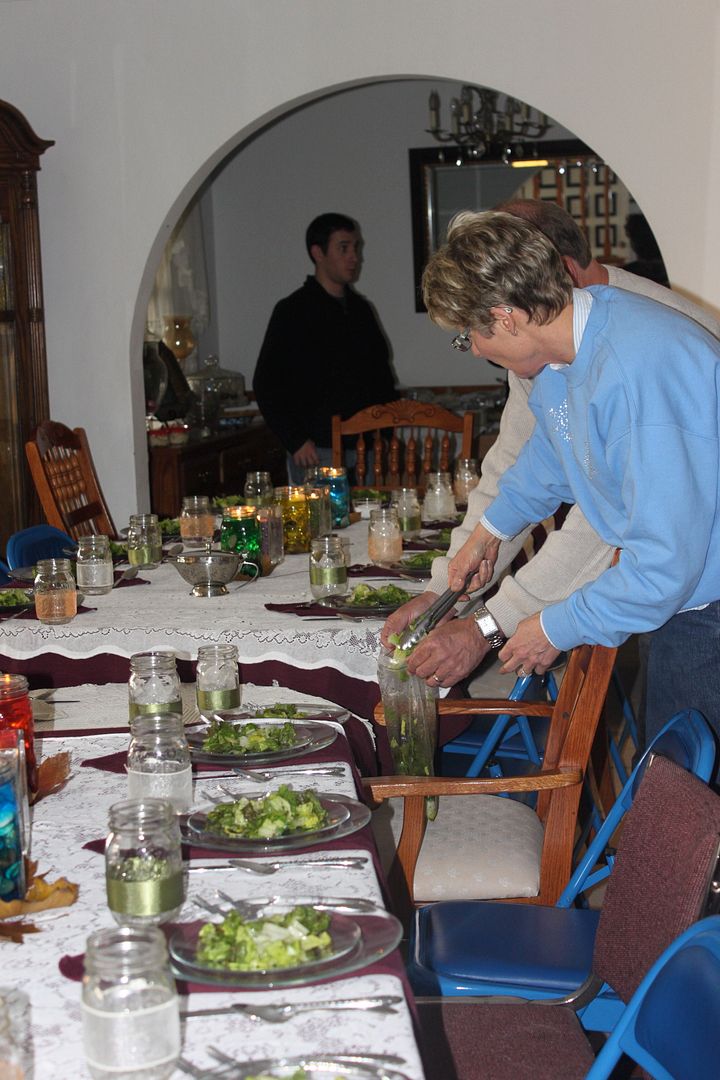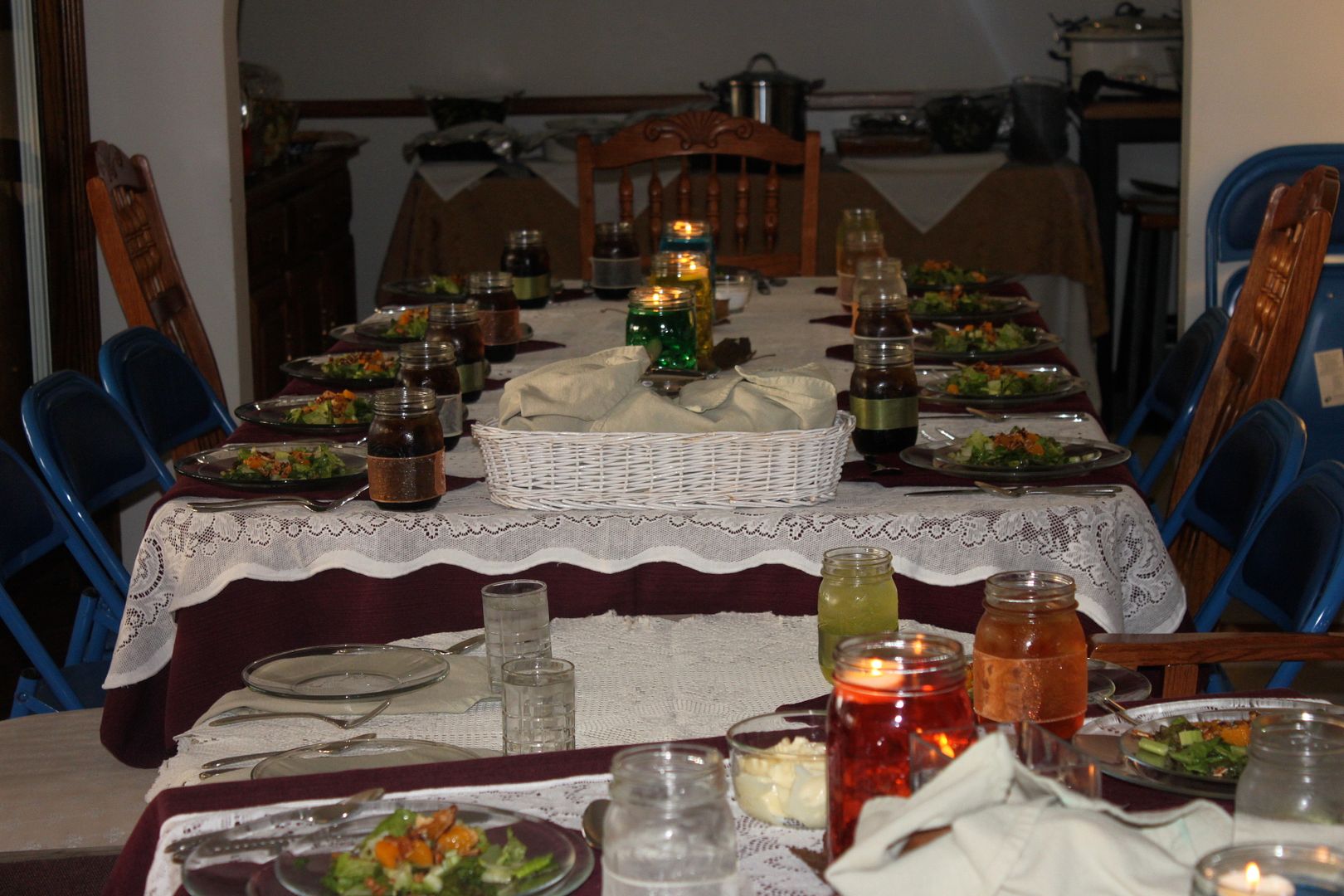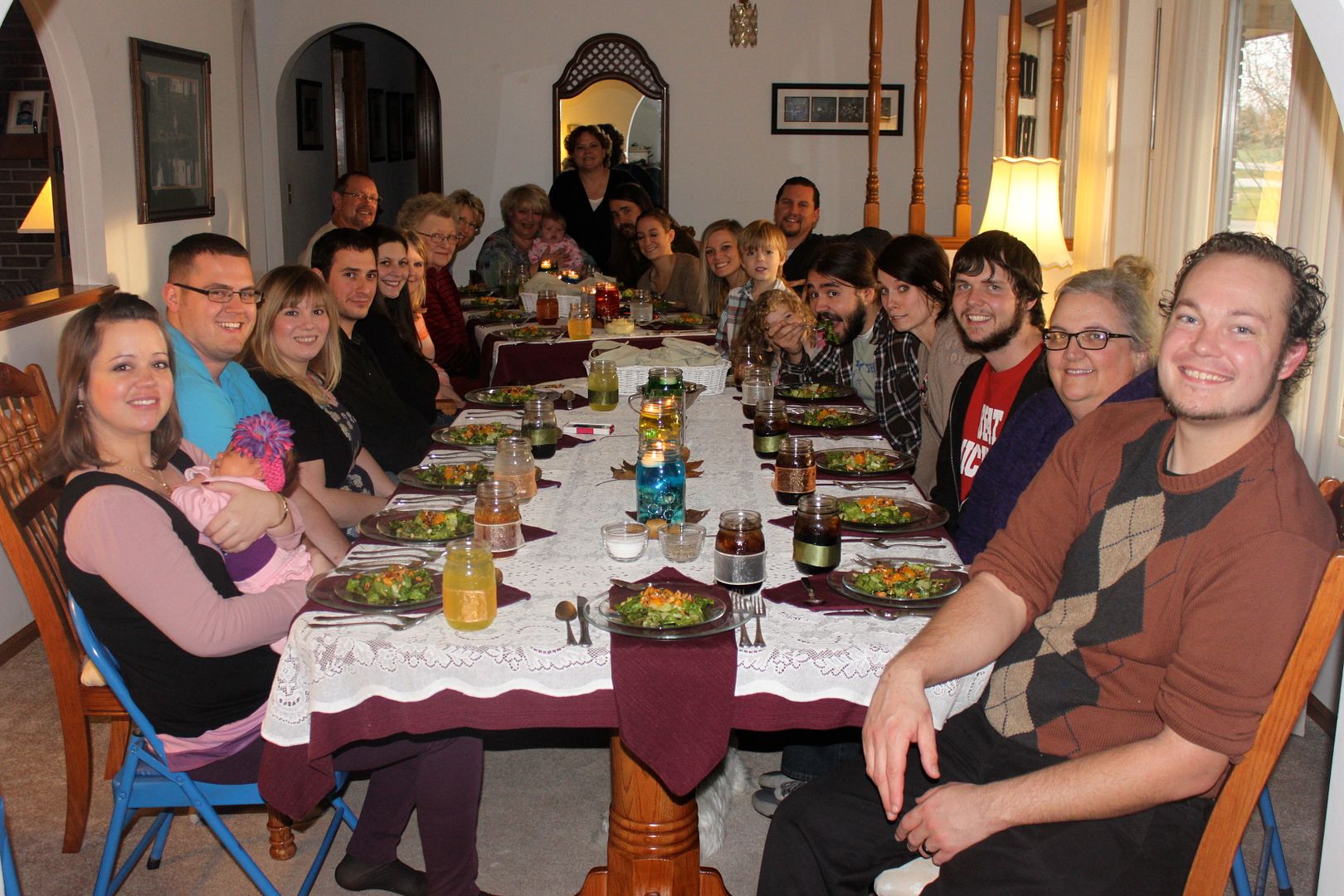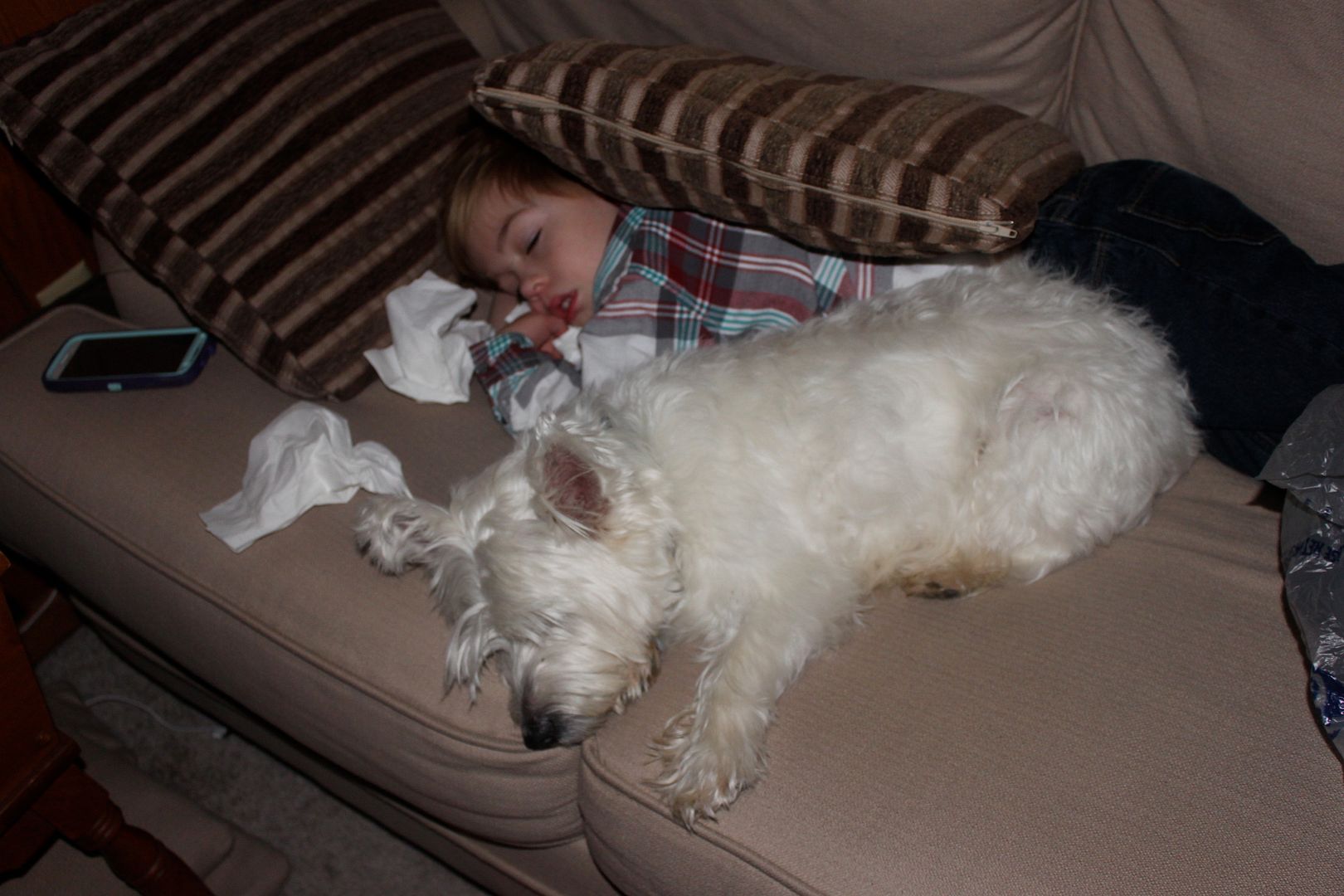 Reese decided to cuddle with my poor sick boy.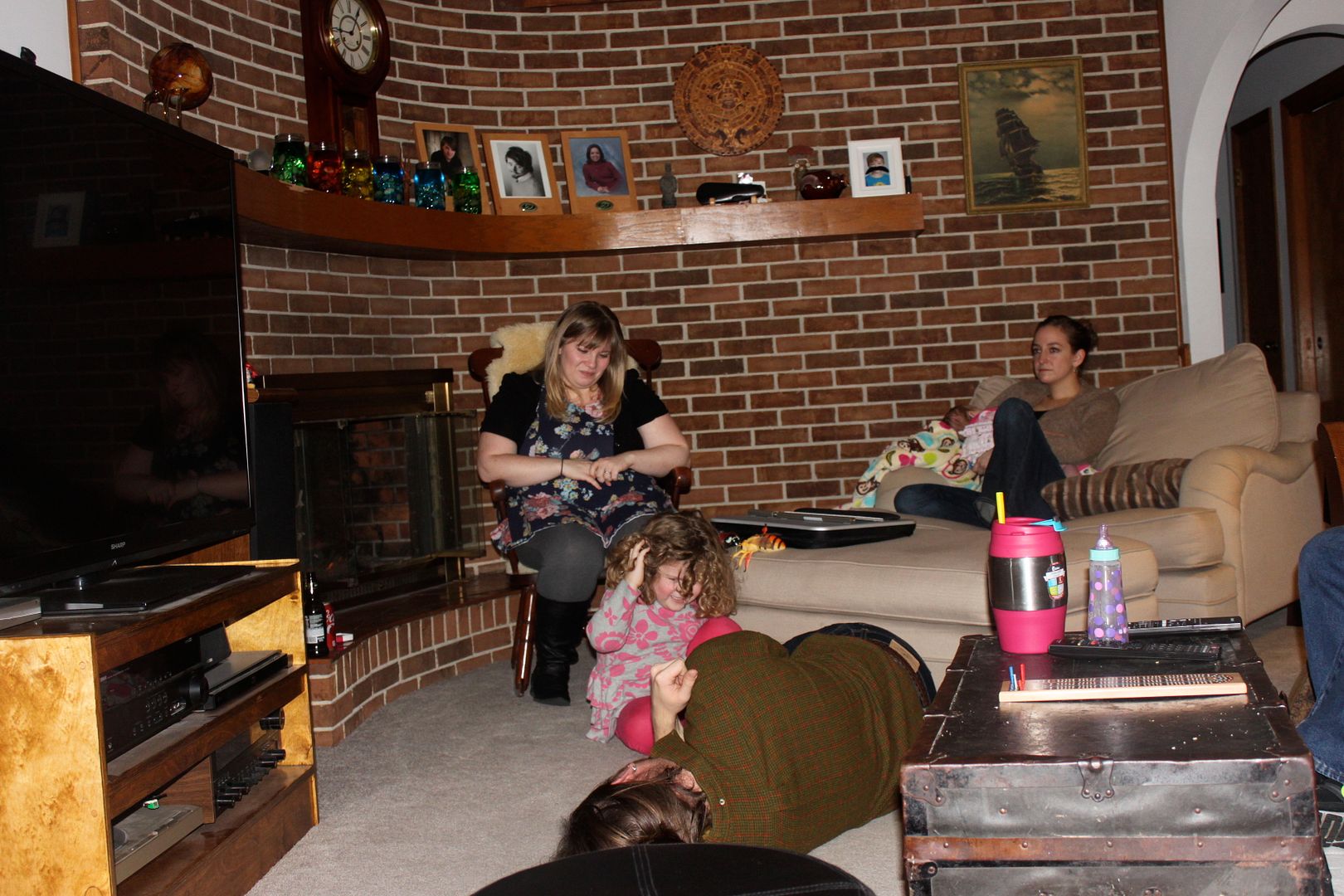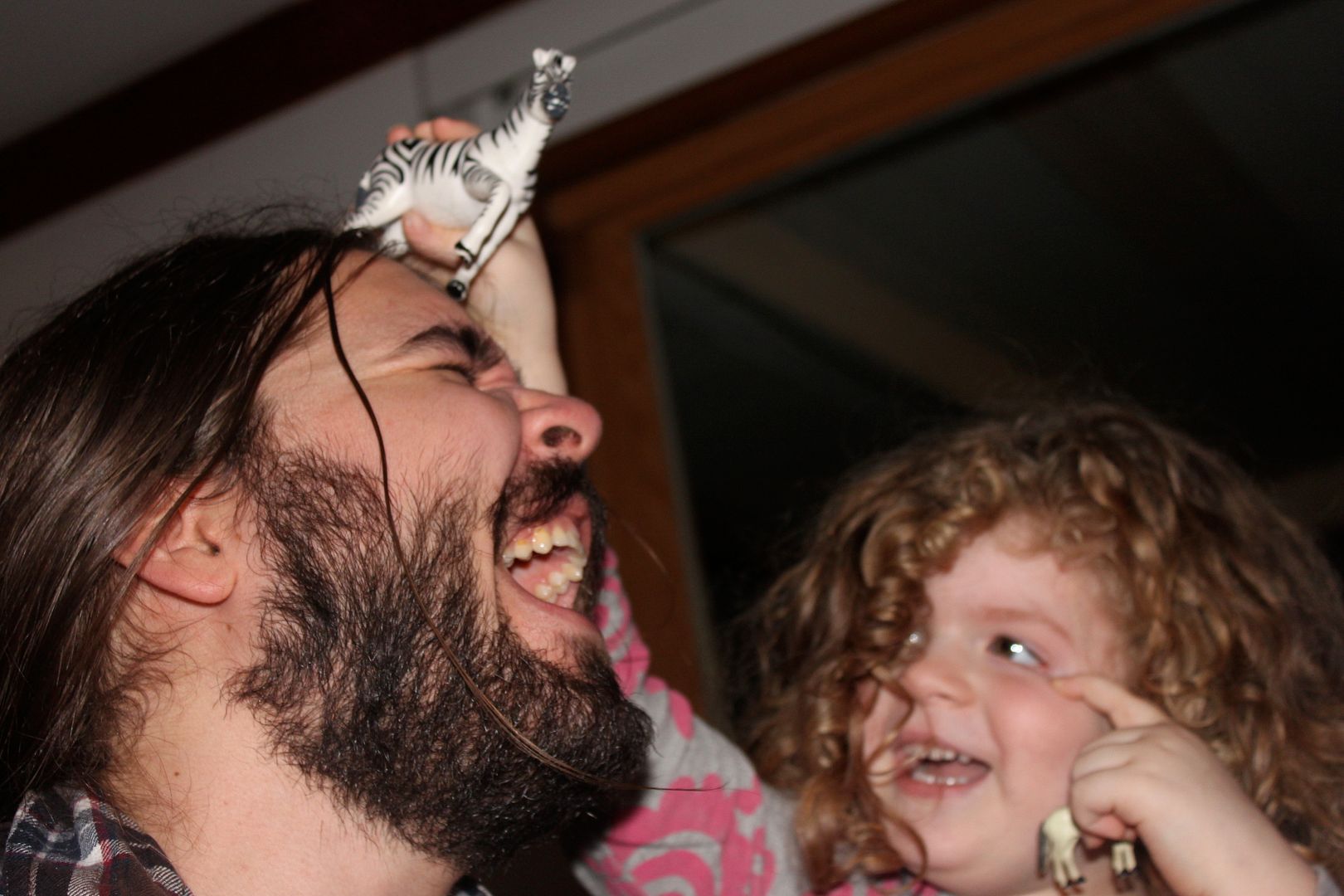 Categories: Ciao Bella Vita : Daily Journal